To visit the
Agriculture Page,
click here.
---------

Sealing, Striping
Crack Filling, Paving,
Patching, Consulting.
Commercial, Residential
207 Speedway
Odessa, NY 14869

Duff Terry
Roxanne Terry
Owners
Phone: 607-594-3856
Cell: 607-331-3182
Link to Website:
runriteconstruction.com
Email:
runrite55@yahoo.com
--------------
Our Primary Pages
Home
Sports
People
Features
Business
Government
Forum
Schools
PSA
Calendar
History
Obituaries
Wine & Tourism
Classifieds
Agriculture
-------------
Click here or on the ad above to reach the Schuyler County Partnership for Economic Development website
--------------------------------
To go to Jim Guild's Famous Brands website, click on the drawing above or here.
-----------------

Curly's Family Restaurant, Watkins Glen

Curly's Family Restaurant, located on Route 14 near the P&C Plaza in Watkins Glen. Phone: 535-4383.
Serving breakfast, lunch and dinner.

Website!! To link to the Curly's Family Restaurant website, you can click on the photo at left or here.
---------------------------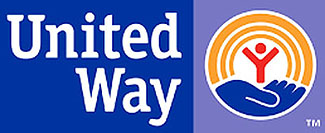 Rising to the challenge

Hospital, Education leaders Gould and Wood stand out
Among those who have excelled in their fields while we as a society battle the spread of COVID-19 are two people -- a man and a woman, both homegrown Schuylerites -- who are operating key institutions and looking out in very different ways for our welfare.

Homegrown Beacons
In an age where depression weighs heavily as social interaction and daily routines have been upended -- and where the fear of infection and even death rides the airwaves -- we look, naturally, to whatever beacons of hope, beacons of light might be available.

The arrival of vaccines is one such hope. Celebrations of physical achievements -- new buildings to replace old; advancement in the face of adversity -- are others.

And in our midst, always, there seem to be a handful of our fellow citizens who, through their dedication and determination, try their best to provide the best outcome for all of us. They are our better angels; our guardians. Certain names come to mind immediately, at the forefront of the pandemic response: County Administrator Tim O'Hearn, Public Health Director Deb Minor, and SCOPED Executive Director Judy McKinney Cherry.

In their determination, their devotion to a greater good, they provide us with hope.

We celebrate two others in particular here, singular leaders in their chosen fields in a singular time: Chris Wood, superintendent of the Odessa-Montour School District, and Rebecca Gould, president and CFO at Schuyler Hospital. They have in common a desire to serve the region, and a lifelong Schuyler background. Each was raised here, and now excels here.

And both have, in their low-keyed and unrelenting efforts, made life better for many of us here since the pandemic struck. Both are inspirational examples of Schuyler guiding lights.
The Odessa-Montour Junior-Senior High School in Odessa.

Chris Wood

Wood, for his part, has maintained a determined approach to in-person education, defying naysayers who said it couldn't be done, and watching as officials in a neighboring district adopted a much more conservative, and less effective, hybrid form of education that has had its students in school just two days a week.

Wood has made sure that hundreds of his kids -- with the exception of anyone who preferred, for safety or other reasons, to learn remotely from home -- have been in school, in classes, among their peers for five days a week. While drawing the line at sports -- which, to his mind, has thus far offered more risk than reward -- he has gone out of his way to provide a meaningful, hands-on learning experience for his developing charges.


He is a man who climbed to his current post from the ranks. Born in Ithaca, he was a student throughout his youth at O-M, graduated there, and after college and a start in the Watkins Glen School district, cracked the lineup at Odessa. There he moved from instructional support teacher to history teacher, from successful basketball and track coach to high school principal, and from there, in 2015, to superintendent. He has always put the students first, living and breathing with them the spirit of Odessa-Montour. As a former student there, he understands better than any of its recent previous administrative leaders -- outsiders brought in for varying periods of time -- the needs of the district's students.

He was particularly proud that after getting more than 600 of the district's 700-plus students back in the classroom at the outset of the 2020-21 school year, that attendance continued in the junior-senior high school unabated for 40 school days before a shortage of teachers due to quarantine measures forced a week of totally remote education.

But the kids were back in mid-November, and have continued attending daily, seeing their friends, getting instruction directly from their teachers rather than by the necessarily spotty -- and more impersonal -- remote method of education.

His days are complex, ever shifting under the changing protocols and regulations issued by the Governor and state Legislature, forcing him and his administrative team to react immediately whenever Public Health -- with whom he is in ever-constant contact -- alerts him to a COVID-19 infection problem. That has led to temporary closures of, first, the Hanlon Elementary School in Odessa, and then the B.C. Cate Elementary School in Montour Falls and that lone week involving the junior-senior high school.

That is all on top of the usual stresses and strains of a superintendent's life -- with the budget always a consideration, a spending plan which Wood and the School Board he serves have kept tightly reined in. He and the Board have been speaking with one voice, a situation that serves as a steadying influence in a turbulent time.

But the bottom line with Wood is not the budget bottom line, as important as that is. No, it's the kids. He has a history of understanding and inspiring them -- on the basketball court and on the track, where he rebuilt a diminished O-M boys program into a championship one; and in the halls of Odessa-Montour, a significant part of his life from childhood to the present.

The kids at O-M are lucky to have him, and much happier than they might have been, given that a less forthright, less determined approach might have wilted in the face of the pandemic. And their parents and guardians have benefitted as well, freeing up time to pursue employment and enjoying the fact that a happier child is not only a boon to family life, but probably a healthier one as well.
Photo in text: Odessa-Montour School Superintendent Chris Wood.
The main entrance to Schuyler Hospital, off Steuben Street above Montour Falls.
Rebecca Gould

Another homegrown product who has not only risen through the ranks, but who -- through her quiet determination -- has been a beacon in a dark time, is Rebecca Gould.

She assumed the position of President and CFO of Schuyler Hospital just weeks before the COVID-19 pandemic hit the U.S. and our region early this year -- her appointment the culmination of advancement achieved across 20 years at the hospital. Born and raised in Schuyler County -- in fact born at the hospital in 1978 -- Gould worked summer jobs at the hospital when she attended Watkins Glen High School, and started her career there as a data entry clerk in 2000.
She is now directing Schuyler Hospital through the pandemic and, thanks to the hospital's affiliation with Cayuga Health, positioning the organization as a community leader.
She is the first to credit her team at Schuyler and partners at Cayuga in the hospital's response to the crisis. "As soon as we heard about COVID-19 in late February," Becky (as her friends call her) has said, "our teams jumped into action, creating response plans that have had to be adapted over time as regulations have rapidly changed over the past nine months. They have accomplished so much in a short period of time."
Gould has, starting with surge planning:
-- secured, through Cayuga Health and a variety of creative means, 60- to 90-day supplies of Personal Protective Equipment;
-- set up screening processes at entrances;
-- brought volunteers together to sew masks;
-- established staff and community testing;
-- started telehealth systems at clinics;
-- adapted visitation policies;
-- shared regular communications with staff about updates;
-- put in place social distancing, universal masking, and additional cleaning protocols beyond handwashing and sanitizing ... and much, much more.
And she has done so with the mission of keeping staff and community safe. It is all about people -- staff and patients and the community at large. And she has combined with all of that the need to keep the spirit of the staff up as the crisis has raged on, something she takes very seriously.
As a strong community partner, Gould continues to work closely with Schuyler County Public Health, the Schuyler County Administrator's office, and state and federal agencies and officials -- including holding a press conference in the spring with the county, Sheriff, and Cayuga Health to address COVID-19 response. The hospital and Cayuga Health have been a resource to a number of local businesses for testing and COVID information.
Testing demand at the screening tent -- now a shed for winter weather -- at the hospital has grown from 5 each day to 50 and continues to grow. All of Schuyler's tests now go to the Cayuga lab, allowing for a quick turn-around time, and referrals can be made to Cayuga's Sampling Site at The Shops at Ithaca Mall on days the hospital is not testing. The hospital also helped SUNY Corning Community College with testing for residential students in the fall, and is now growing its relationship with the college to include telehealth and medical director oversight.
Perhaps the biggest point of pride for Gould and her team -- especially the staff at Seneca View Skilled Nursing Facility -- is keeping the spread down in the nursing home to date. Through routine testing, the nursing home quickly discovered COVID-positive staff and residents, and jumped into action to send staff home and to isolate residents. Cayuga Health provided HEPA filters in the time it took to drive them from Ithaca, and admitted sicker residents until they were able to return to Seneca View.
Keep in mind that as the hospital has continued to fight COVID-19, it has also continued with its nearly $11 million Transformation Project, completing a new Medical-Surgical Unit in April, and now nearing completion of a new Primary Care and Convenient Care Clinic within the hospital. In addition, a new canopy and entrance are under construction at Seneca View.
*****
It has been a full plate for both Gould and Wood -- much fuller than they probably envisioned when they ascended pre-pandemic to their leadership roles -- but they have handled it all quietly and efficiently, always with the safety of staff and community in mind.
Dedication, determination, professional competence, empathy, and a love of the community they serve. All of those words apply to Chris Wood and Rebecca Gould.
Those two people have, through example, hard work and a sense of service above self, earned our gratitude.
Photo in text: Schuyler Hospital President and CFO Rebecca Gould