Click on the ad above to reach the Glenora website.
--------------
Seneca Harbor Station & Captain Bill's
To reach the website of the Seneca Harbor Station and Captain Bill's, click here.
Captain Bill's and Seneca Harbor Station is accepting job applications for all positions. Please stop in and fill out an application at Seneca Harbor Station or email: shs@stny.twcbc.com to be scheduled for an interview.
-------------
GVA --
Genesee Valley Agency

We pride ourselves on providing outstanding customer service.
While providing insurance,
Your Way.
Contact us to see why so many people have switched.
Monday-Friday 8:00-4:30.
Main Steet, Odessa, NY.
Arkport, Avoca, Caledonia, Candor, Dansville, Wayland

Telephone 607-594-3335
-----------
Click on the ad above to visit the Visions Credit Union web site -- you deserve a financial partner that has your best interest in mind!
------------
Watkins Glen Supply, Inc.
P.O. Box 70
2768 State Route 14
607-535-2454
wgsupply@gmail.com
www.wgsupplyny.com
_____________ .
Click on the ad below to reach the Rumsey for Sheriff website.
-------------
The Odessa File's
Primary Pages
Sports
People
Features
Business
Government
Forum
Schools
PSA
Calendar
History
Obituaries
Wine & Tourism
Classifieds
Agriculture
Columns

We also have a Business Card Page. Click here.

Odessa Wine
and Spirits
We are located on Main Street in Odessa, next to the Tompkins Trust Company branch.
Send us an email to sales@odessawinesandspirits.com to let us know what you would like us to have in stock.
-----------
SCT Computers
Apple Certified Technicians
Microsoft Certified Systems Engineers
A+ Certified Technicians
Visit us at 306 N. Franklin St., Watkins Glen, 607-535-2495
or
124 Main St., Penn Yan
(315) 694-7399
Email:
Support@SCTcomputers.com
www.SCTcomputers.com
----------------

Your authorized FedEx ship center
M-F 7:30-5:30 (Cut off time 3 pm)
Sat. 10-2 (no pickups)
306 N. Franklin Street
Watkins Glen NY 14891
607-846-7377

Pavilion, Picnic Area, BBQ Pit available with reservation.
Memorial Day Service
every Memorial Day 11 a.m.
Check out this beautiful park.
Forms for engraved bricks or benches are available at
visitors center or at schuyleramericanlegion.com
Questions? Call Clayton Snow
607-742-5565
--------------------
Click on the ad below to go to the United Way of Schuyler County website.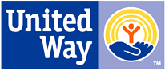 ---------------
We also have a Business Card Page. Click here.
-------------
We also have a Business Card Page. Click here.
----------------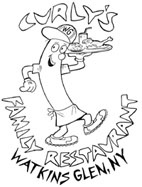 Curly's Restaurant is a page sponsor -- of our People Page. People.
Other page sponsors:
Business -- Sidle Insurance
Sports -- Cayuga Health
Features -- Open
Government -- Jr. Specchio's Inc.
Schools -- Watkins Sporting Goods
Calendar -- Hi-Lites
Forum -- Warren Real Estate
------------------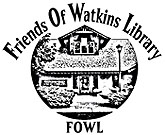 To reach the FOWL website, click on the logo above.
-----------
To go to Jim Guild's Famous Brands website, click on the drawing above or here.
-----------------
Our Primary Pages
Sports
People
Features
Business
Government
Forum
Schools
PSA
Calendar
History
Obituaries
Wine & Tourism
Classifieds
Columns
-----------
Click below to go to the
Rotary Club website.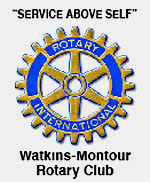 ----------
Contact this website at:
chaef@aol.com
----------------
4 Novels by the editor
Island Nights
Excerpt here.
The Islander
The entire novel:
Cabins in the Mist
Excerpt here
The Maiden of Mackinac
Excerpts Maiden
---------------

Click on the ad below to reach the website.



Tuesday Scoreboard

Boys Soccer

Watkins Glen 7, O-M 0

Volleyball

Tioga 3, Odessa-Montour 0
N. Valley 3, Watkins Glen 0

Stories on Sports



Left: O-M's Arden Heichel, right, and Watkins' Tim Clifford.

1 new COVID-19 case in Schuyler County
Schuyler County Public Health on Wednesday reported one new COVID-19 case since its last report Tuesday, bringing to 992 the number of cases in Schuyler since the pandemic began.
There are 18 active cases, while a total of 961 people have recovered and 13 have died. Two are currently hospitalized, while 54 contacts are quarantined. The last recorded 7-day rolling positivity rate in the county was 2.0%.
The Town of Dix leads the other towns in cases with 241, while the Town of Hector has had 229, Montour 166, Tyrone 101, Catharine 100, Reading 63, Orange 62, and Cayuta 30.
For vaccination information, follow Public Health at www.schuylercounty.us/publichealth.

Legislature sets salaries for new appointees

The Schuyler County Legislature Monday night acknowledged the appointment by County Administrator Tim O'Hearn of Xenophondas "Fonda" Chronis as Deputy County Administrator, effective June 7, at an annual salary of $85,000. Chronis is currently Assistant to the Administrator of Schoharie County. His appointment is the culmination of a search for a successor to O'Hearn, who has technically retired but is continuing as Administrator while the county transitions to his successor, Chronis.

The legislators also:

--Approved the appointment by Public Defender Valerie G. Gardner of Nicole S. Pence as Assistant Public Defender at a salary of $75,000. Gardner was appointed last month to succeed Wesley Roe, who had resigned to take a job in Elmira.

--Tabled a resolution calling on the New York State Department of Conservation to study and develop regulations for Cryptocurrency mining. In proposing the tabling measure, Legislator Mark Rondinaro said he supports the resolution, but that more study is needed "to clarify any concerns."

Photo in text: Schuyler County Administrator Tim O'Hearn

Hospital Foundation donates $500K to hospital

The Schuyler Health Foundation has donated $500,000 to Schuyler Hospital to renovate Imaging Services at the hospital. "When I learned of the Foundation's tremendously generous gift, I was beyond grateful and excited for the Imaging Department," said Rebecca Gould, President & CFO of Schuyler Hospital. "This donation will go a long way toward updating and modernizing imaging services for our community." Funds will go toward a new mammography suite, upgrading CT services, and other department improvements. "On behalf of the Schuyler Health Foundation, I want to express our delight in being able to donate $500,000 to Imaging Services at Schuyler Hospital." said Brenda Warren-Fitch, Chair of the Schuyler Health Foundation Board. "We are thrilled that our gift will enhance Imaging Services to better serve our community."  

Photo: Schuyler Hospital President and CFO Rebecca Gould


Of highs and lows ...

The editor touches on the effects of COVID-19 on local athletics, discusses the local knowledge that comes from four decades living in Schuyler County, and updates on The 12 -- a group of students who will soon be honored. Column.

------
Anyone caring to advertise may contact the publisher, Charlie Haeffner, at chaef@aol.com for information.

From left: Franzese Real Estate's Shawna Carey (Owner/Manager), Ken Wilson (Salesperson) and John Franzese (Owner) at the event celebrating Wilson joining the firm.
Celebration held at Franzese Real Estate

A celebration marking the addition last month of veteran real estate salesperson Ken Wilson to the staff of Franzese Real Estate was held Tuesday morning at the firm's offices at 607 N. Franklin St., Watkins Glen. The event -- a surprise to Wilson -- was spearheaded by his friend Junior Specchio, whose auto sales business is located across the street. More than 30 people attended, including local notables such as Sheriff Bill Yessman, Undersheriff Breck Spaulding, Glenda Gephart, Brian Eslinger, E.C. Cooper Inc.'s Mike Stamp and Doug Hagin, and Seneca Santa's Peggy Scott. Wilson -- who has worked for 25 years as a licensed real estate salesperson, including the past 11 years for Keller Williams, the nation's largest such brokerage -- said that now it is "nice to be associated with a family-owned business in Watkins Glen." Franzese Real Estate opened last June.

Photo: John Franzese chats with Kate LaMoreaux, one of the people at the celebration.

A column by State Senator Tom O'Mara

New York State Senator Tom O'Mara provides a weekly column. This week: New budget of missed opportunities and a troubling future." Column

Left: State Sen. Tom O'Mara

2 more join The Essentials of Schuyler County

Two more honorees -- former Watkins Glen Mayor Mark Swinnerton and Dr. Cynthia Terry -- have been named to The Essentials, joining 26 other individuals named by a committee over the past couple of years. The Essentials are outstanding Schuyler County residents or natives who have impacted life here or elsewhere. None is in the Schuyler County Hall of Fame, but perhaps will be. Essentials.

To learn more about the tournament, click on the ad below.

Awning removal
Seeking estimate on removal of a collapsed front awning at 107 West Main Street in Odessa. Call 607-742-2772 or knock on back door.



Looking to buy movie & sports memorabilia: cards, magazines, posters, etc.
Call Odessa File Editor Charlie Haeffner at (607) 742-2772.

And inside

Read the latest Letters to the Editor on the Forum Page.

Carpenters' Union gives dust containment unit to Schuyler Hospital. Business.

For Part 1 of "Schuyler County and Me," reprised, Click here.
For Part 2, click here.
For Part 3, click here .
For Part 4, click here.
For Part 5, click here.

******
The Editor's Columns

--Obituaries--
Death Notices on the Obituary Page.

Mary Jane (Wickham) Hoare, 86, formerly of Hector
Kathryn "Kae" Naylor, 79, formerly of Beaver Dams.
Douglas A. Yaw, 72, of Ovid.
Donna R. Strong, 78, of Watkins Glen.
David J. Brace, 73, of Watkins Glen.
Matthew Peter McGarry, 41, of Montour Falls.
Evelyn J. Gray, Aldrich, Frederiksen, 95, of Burdett
Thomas Duane Rappleye, 84, of Harrodsburg, Ky.
Richard Eschler, 68, of Watkins Glen.
William J. (Bill) Griffith, Jr., 76, of Watkins Glen.

To reach the Famous Brands website, click here.

State allows 3-foot distancing in classrooms

New York State on Friday announced new guidance regarding classroom distancing, permitting students to sit within three feet of each other -- down from six feet -- as long as other safety protocols are followed and dependent on the rate of COVID-19 transmission in a given area. The ruling corresponds with that issued recently by the Centers for Disease Control and Prevention. Superintendents Chris Wood (Odessa-Montour) and Greg Kelahan (Watkins Glen) said they would both need time to study the details of the guidance before determining its impact, although Keahan added: "Certainly any step forward to bring more students to school safely is welcome."

Photo: Superintendent Greg Kelahan

A welcome view
Watkins Glen photographer Liz Fraboni sent us this springtime view of a pussy willow snapped during one of her trips around the area. She said she thought it was "nice to see something beautiful" in this era of Covid-19.

And inside:

--Fundraiser to benefit Health Foundation. Business.
--Palmesano: State budget is irresponsible. Govt.
--WGI adds 2nd IMSA race to schedule. Sports.
--Sheriffs' Institute starts membership drive. Govt.
--Habitat is building a house, and could use help. People.


A column from
Ziff Law's Jim Reed

Attorney James B. Reed of the Ziff Law Firm in Elmira offers this regular column, tackling issues that you might encounter in your daily lives. This time: "Only pay for what you need in insurance? Sadly, that's a really BAD idea for drivers." Column.




Left: Attorney Jim Reed



Click the ad below to reach the Hazlitt 1852 website.
Click here to reach the Hazlitt 1852 Facebook page.

Want to phone The Odessa File?
You can reach us at (607) 742-2772




Mural artist sought
The Watkins Glen Chamber of Commerce is seeking applicants to paint a mural on the southeast side of the Chamber's Information Center at 214 N. Franklin Street.
When completed, the mural should assist in attracting visitors to Watkins Glen, Schuyler County, and the Finger Lakes (Wine Country). Finished size should be between 150 and 200 square feet. The applicant selected to create the mural will receive $2,700 (inclusive of labor and supplies), presented by the ARTS Council of the Southern Finger Lakes. See Business.

Applicants sought
Church Secretary/Administrative Assistant,
St. James' and St. John's Episcopal Churches
At Watkins Glen Office, 112 6th Street.

Part time - 8 hours/week, $15.00 per hour,
yearly review/ increases.
9:00 a.m.-11:00 noon - Tuesday-Saturday. May be
changed but must not exceed 8 hours/week.

The church secretary works closely with and under the direct supervision of the priest-in-charge to maintain the church office, support church's business and ministries.

--Strong organizational skills/communication.
--Experience as administrative assistant a plus.
--MS Windows, Word, Excel, PowerPoint and Outlook.
--Command of grammar, composition, punctuation.
--Maintains confidentiality.
Call 607-275-7050



Click on the ad below to reach the
Seneca Harbor Station and the
Captain Bill's Seneca Lake Cruises site.
The Seneca Legacy dinner cruise ship.

Alumni Association cancels banquet
The Watkins Glen High School Alumni Association calls off the annual Alumni Banquet due to the pandemic, and is looking ahead instead to the 2022 gathering. Forum.

Chef Competition winners

The first-ever Harvest Schuyler Farm-to-Table Chef Competition, held virtually with the public voting, announces its winners. People.

Waterfront Festival canceled for this year

Continuing concern surrounding the ongoing pandemic has forced cancellation for the second straight year of the Watkins Glen Waterfront Festival and its Cardboard Board Regatta. The festival committee, part of Watkins Glen Promotions, said it made the decision "after a great deal of discussion and evaluation of the health risks involved in any large gathering which might spread the virus which causes Covid-19."

Photo: Crowd at a Watkins Glen Waterfront Festival. (File)

Fire prevention series: Close the door!!

Schuyler County fire officials, after presenting their Keep the Wreath Blue messages on The Odessa File in December and January, continue with more fire prevention tips. Fire.

Glen graduation date change draws some fire

The Watkins Glen School Board fields complaints from parents upset with the district's decision to move graduation from June 19 -- Juneteenth -- to June 26. Schools.

Photo: Superintendent Greg Kelahan

Convicted killer Horein denied parole again

Joshua Horein (pictured at right), who killed Watkins Glen classmate Amber Brockway in 2000, has been denied parole for the third time by the New York State Parole Board after a hearing granted due to an administrative oversight. Horein, 36, pleaded guilty in 2001 to 2nd Degree Murder in the bludgeoning death of 15-year-old Brockway. He is serving a sentence of 20 years to life. He wasn't due for another hearing until 2022, but was granted this one because of procedural issues.

Reed says he won't run for any office in 2022

Congressman Tom Reed, in the wake of an allegation of sexual misconduct on a trip to Minnesota four years ago, announces he will not seek re-election or run for any office in 2022. Government.

Photo: Congressman Tom Reed

A victim of the times

The decision by the Tompkins Trust Company to close its Odessa branch bank (left) has people upset -- and the firm's CEO talking. A look at reactions. Closing.


Cayuga Health reflects on the "Year of COVID"

Cayuga Health devotes its Winter issue of CH Magazine to look back on all that it has accomplished since the pandemic began. Business.

Available on Kindle:
The Maiden of Mackinac

This story -- which spans 700 years and ranges from our region to Northern Michigan -- tells of a quest for the truth behind a legend ... the legend of a Native American maiden reputed to be centuries old. It was written by Charlie Haeffner, and is available now on Kindle at Amazon.com. To see the ad, click here.

Left: Cover art by Jon Haeffner



For other recent Schuyler
County news, click here.


Visit Jerlando's Ristorante & Pizzeria

Three locations: in Watkins Glen, Horseheads and Montour Falls

Click here or on the photo at left to go to the Jerlando's website. There you will find information about all three locations, plus menus.

Left: The front of the recently renovated Jerlando's at Franklin and 4th Streets, Watkins Glen



For other recent Schuyler
County news, click here.

Looking to advertise on The Odessa File?

We are always looking for advertisers to help promote their businesses and, by extension, our region. For a list of Odessa File Ad rates, click here.

Anyone wishing to contribute to The Odessa File -- which is dependent on advertising and donations -- may do so through a Paypal link in the left column of this page or by sending a check to The Odessa File, P.O. Box 365, Odessa, NY 14869.

Phoning The Odessa File?
You can reach us at (607) 742-2772
or reach us by email at chaef@aol.com

Rotary honors Odessa-Montour's Malnoske, Watkins' Brubaker as Students of the Month

Odessa-Montour High School senior Emma Malnoske and Watkins Glen High School senior Maria Brubaker were honored on March 25 by the Watkins-Montour Rotary Club as its Students of the Month for March.

Malnoske was introduced during Rotary's Zoom meeting by teacher Holly Campbell, who described her as "kind, compassionate and exceptionally hard-working," adding: "She has performed in several musicals, having just starred in 'The Wizard of Oz' as Aunt Em/Glinda. She's a stellar student with plans to pursue political science in college, with the ultimate goal of working in politics." Malnoske told Rotarians she plans to attend college at either SUNY Geneseo or Cazenoiva.

Brubaker was introduced by teacher Sam Brubaker, who described her as a "model student who sets goals" and "accomplishes what she sets." She has had lead roles in several musicals at the school, has earned high scores at NYSSMA musical competitions, and was the Section IV, Class C diving champion last year. A member of National Honor Society and the Senior Class treasurer, she has been accepted to attend Bucknell University

Photos in text: O-M's Emma Malnoske (top) and Watkins Glen's Maria Brubaker.

Firefighters at the scene of the house fire late Tuesday night on Cotton-Hanlon Road.
Firefighters respond to late-night Montour fire

Firefighters from Montour Falls, Watkins Glen, Odessa, Burdett and Beaver Dams, along with Schuyler Ambulance, answered a fire call at about 11 p.m. March 23rd at 4257 Cotton-Hanlon Road, Montour Falls. Water was brought in by tanker trucks as firefighters fought what appeared from the roadway to be smoke and some flames in the rafters of the house, which is set back about 100 yards from the road. No further information was available.

Photo in text: Water was delivered by tanker truck. It was pumped from the road to the house.

Pizza-box messaging: Keep youth alcohol free

SCCUDD partners with area businesses in holding a"Pizza Box Sticker Shock" event. Features.

Photo: Vincent Scuteri of Scuteri's Cannoli Connection, one of the participating businesses.

Sign on the front of the Odessa branch bank of the Tompkins Trust Company, on Main Street in Odessa.
Mayor decries planned Odessa bank closing

The Tompkins Trust Company plans to close its Odessa bank branch on June 18, "a bad move" in the opinion of Odessa Mayor Gerry Messmer, who adds: "This is really another hit that Main Street Odessa cannot afford." Business.
What's your opinion on the closing? Let us know.
Mail your thoughts here.

Limited visitation approved at Seneca View

Schuyler Hospital has resumed visitation -- on a limited basis -- to Seneca View Skilled Nursing Facility following a nearly year-long shutdown aimed at preventing the spread of COVID-19. "We are pleased that we are able to allow limited visitation to our Seneca View residents again," said Rebecca Gould (pictured), President of Schuyler Hospital. "It has been very difficult for them to endure this shutdown without seeing family and loved ones. We hope this will bring comfort and happiness to them and their families." Visitation.

COVID relief grant funds available in Schuyler

Grant funds of up to $4,000 for qualifying small businesses and non-profits located in Schuyler County are available due to a Federal Home Loan Bank of New York grant to Alternatives Federal Credit Union. Funds may be used for reasonable and necessary expenses incurred or to be incurred as a direct result of COVID-19. Business.

Palmesano calls on Governor to step down

Assemblyman Phil Palmesano (R,C,I-Corning) is calling on Governor Andrew Cuomo to resign. "The number of disturbing scandals surrounding Gov. Cuomo are very serious, can't be ignored, and must be addressed," Palmesano said in a statement. "From the nursing home tragedy cover-up to the ever-growing number of sexual harassment allegations, there is no question, this has become a major distraction in Albany which has severely compromised the governor's ability to govern our state. We have so many important issues impacting New Yorkers that need our immediate attention and action, now. For the good of the Office of Governor and for the good of our state, the governor should resign immediately."

Photo: Assemblyman Phil Palmesano
Schumer, Gillibrand call for Cuomo resignation. Govt.

Lions Clubs donate $10K to Schuyler Hospital

Schuyler Hospital receives a $10,000 donation from the Watkins-Montour, Hector, and Ovid Lions Clubs and the Lions Foundation for the purchase of a diabetic eye camera, a RetinaVue 700, for Primary Care. Features.

A column by Odessa Mayor Gerry Messmer

The mayor provides us with his eighth in a series of columns on what is happening in Odessa. This time: "Water we up to?!" Column.






Photo: Odessa Mayor Gerry Messmer

Demolition under way at old treatment plant
Demolition of the former sewage treatment plant along the south shore of Seneca Lake in Watkins Glen has begun, with completion expected by the end of March. Salvage of surplus equipment has been completed, with demolition of the administration and lab building leaving rubble (pictured above). The property will eventually be leveled, awaiting an as-yet undetermined developer leasing long-term from the village. The plant was outmoded, and replaced last year by the new wastewater treatment complex shared with Montour Falls along the canal.

NPS seeks public input on Finger Lakes heritage study

The National Park Service is inviting public input on a study to determine the feasibility of designating the Finger Lakes region of New York State as a national heritage area. The 90-day comment period extends to June 1. Government.

Pedestrian bridge put in place over canal

A walkng bridge linking the Catharine Valley Trail Extension in Montour Falls to the village's Marina Park was installed by a crane March 3rd, completing a project that began in 2016. Features.

Photo at right: The bridge needs to be secured and finishing touches applied before walkers are allowed on it.

Messmer, Tomassi, Tuttle win seats in Odessa

Gerry Messmer (pictured at right) was re-elected Mayor of Odessa in the village election March 16. Messmer, running unopposed, received 24 ballots in voting at the Municipal Building.

Incumbent trustee Aubrey Tomassi was re-elected with 22 votes, while Robert Tuttle Jr. won the other available trustee seat with 14 write-in votes, succeeding Anne Centurelli, who did not seek another term.

Each of the seats carries a two-year term.

Walter, Mangus, Arcangeli win seats in Burdett

Dale Walter (pictured at right) was re-elected Mayor of Burdett in the village election March 16. Walter, running unopposed, received 20 votes.

Incumbent trustees Judith Mangus and Linda Arcangeli were re-elected with 23 and 22 votes, respectively.

Each of the seats carries a two-year term.

20 years ago: When O-M girls won a state hoops title

This month -- March 2021 -- marks two decades since the Odessa-Montour High School girls varsity basketball team won the New York State Public High School Athletic Association Class D championship. Here is a look back. Anniversary.

Left: Travis Long, Senior Project Engineer with JSA Companies, outlined the planned water system project in Odessa. Right: Mayor Gerry Messmer brieflly shed his mask to address the dozen residents on hand.
Odessa water project outlined for residents

A planned upgrade of the Village of Odessa's water system was outlined March 15 by an engineer from JHA Companies of Montrose, Pa., to about a dozen residents attending a Village Board meeting at the Odessa Municipal Building. Water quality has long been an issue in a system that still has about 50 percent of the water pipes first installed in 1938. The project would, as envisioned, include some new pipes, new loops, and a new treatment system in a new building housing state-of-the-art equipment and providing office, meeting and heated-garage space for the village's Department of Public Works. With the grant-funded preliminary plan created by JHA, another grant will be sought from USDA-Rural Development. Approval would be followed by design and permit work, bids and construction. The cost could be as high as $1.4 million, but no increase is expected in the village's water rates.

Photo in text: Part of a power-point presentation at the Village Board meeting.

Palmesano criticizes Cuomo prison actions

Assemblyman Phil Palmesano presents a column: "Governor Cuomo's prison closures and policies are creating a dangerous 'power keg' environment inside New York State's correctional facilities."
Column.



Photo: Phil Palmesano

O'Mara rips 'Dem Scam' on Cuomo powers

State Senator Tom O'Mara blasts the Democrat supermajorities in the Senate and Assembly for approving legislation that he and other Republicans -- including Assemblyman Phil Palmesano -- say will keep Governor Andrew Cuomo's COVID-19 powers in place indefinitely. Government.

Photo: State Senator Tom O'Mara

Legislature appoints Jaynes to succeed Harp

The Schuyler County Legislature, meeting in special session March 17, appointed Laurence Jaynes of Burdett to fill the vacancy on the Legislature created by the resignation Feb. 28 of Van Harp, a Republican who had represented District 2. Jaynes, a member of the Burdett Village Board, was endorsed by the Schuyler County Republican Committee. The vote on Jaynes was 6-1 in favor, with the Legislature's lone Democrat, Michael Lausell, opposed. Jaynes' appointment is through Dec. 31, the remainder of Harp's term. Election for the next four-year term occurs in November. Harp -- a member of the Legislature for seven years and a retired FBI Agent and security consultant who won re-election in 2017 by a single vote over Joseph Campbell -- did not announce the reason for his resignation.

Photo: Van A. Harp (File photo)

Cayuga Health to resume limited visitation at Schuyler Hospital, Cayuga Medical Center. Business.

D'Alleva to succeed Kelahan as superintendent

High School Principal Kai D'Alleva (right) will succeed the retiring Gregory Kelahan as Superintendent of the Watkins Glen School District on Sept. 1. The School Board approved his contract in a unanimous vote at its meeting March 15. Kelahan said he will remain as Superintendent through August, helping D'Alleva transition into the job over the summer. Kelahan has been Superintendent for four years. D'Alleva, who taught Social Studies at Watkins Glen starting in 2006, and served as an elementary school principal in the Spencer-Van Etten School District from 2011-2013, was principal of the Watkins Glen Middle School in its final year, 2013-14, and has been the high school principal at Watkins Glen since then. His new contract will extend to 2025.

CCE Schuyler welcomes Executive Director

Cornell Cooperative Extension of Schuyler County has a new Executive Director, Nathan Scott -- formerly Executive Director of the Thrive Education Center, a community-based education program located outside Ithaca. He succeeds Phil Cherry, who retired. People.



Photo: Nathan Scott (Photo provided)

New business's focus: accounting, consulting

A recently opened business in Montour Falls -- STATEMENTS Accounting and Consulting Services, run by former Watkins Glen Area Chamber of Commerce CEO Rebekah Carroll -- is expanding and has moved into the historic Montour House. Business.

Photo: Rebekah Carroll (Photo provided)

O-M's Adams honored as Student of Month

The Watkins-Montour Rotary Club on Feb. 25th honored Odessa-Montour High School senior Megan Adams as its O-M Student of the Month. Adams, first in her class academically, is a student intern in a 4th grade class and a member of the varsity swim team and the Glen Gators. She plans to attend a SUNY University, majoring in Education.

Left: Megan Adams
Note: Rotary's Student of the Month program, shelved during the pandemic, was reinstated Feb. 18, when Watkins Glen senior Kayla Palmer was honored. Palmer, a standout student, has volunteered at the Elementary School and at church dinners, made masks for the hospital, and helped raise funds for the fight against cancer. She wants to be a cardiologist. She has been accepted at the Univ. of Buffalo and is hoping for other acceptance letters.

Sheriff's candidate Spaulding, if he wins, will appoint Matthew Maloney as his Undersheriff

Schuyler County Sheriff's Lieutenant Matthew Maloney will become Undersheriff if Breck Spaulding is elected Sheriff to succeed the retiring William Yessman, Spaulding has announced. Maloney has been with the Sheriff's Office for more than 22 years. People.

Photo: Matthew Maloney (Photo provided)

Hazlitt 1852 Vineyards unveils new podcast

The Hector-based winery releases Great Times Behind the Wines, hosted by Shannon Hazlitt Harts, daughter of Hazlitt's Co-CEO and owner, Doug Hazlitt. It looks at the people, methods and stories that have helped make the Hazlitt winery a success. Business.

Gravel truck accident in Watkins
The incident occurred Feb. 17 at Milliken's Corner in Watkins Glen, with the vehicle, shown above on its side, coming to rest near the front entrance to Landon's Pub & Pizza. For more photos and information, see Features. (Photo by Jenny Ambrose)

Kelahan plans to step down as superintendent

Greg Kelahan (right), now in his fourth year as Superintendent of the Watkins Glen School District, says he will retire as soon as the School Board finds a replacement and a "smooth transition" occurs -- "hopefully by September 1st." Kelahan, who will be 56 in June, has spent 32 years in education. He said he gave some thought to retiring last year, but decided he needed to stay on as the pandemic was gaining steam. He said he and his wife will remain in Watkins Glen, where they have purchased a home. Kelahan said he is looking forward "to the next chapter in my life," although he hasn't decided what that might entail.

An e-mail issue
One of my e-mails has developed a stubborn streak: most items don't seem to be coming through on it. Use this one, which I'm incorporating in the links at the bottom of each page:

Don't use Google to access this site
A few people have complained that they cannot access The Odessa File. If you know any of these people, tell them the problem is with Google, and that simply clicking on the Google link to this website often doesn't work. The screen comes up blank. Instead, have them type in odessafile.com (nothing more and nothing less) in the address line and hit refresh. That should solve the problem.
So ... avoid Google, at least for now.

For other recent Schuyler County news, click here.


For other recent Schuyler County news, click here.

Want to e-mail this website? Just click below.

Check out our Wine and Tourism page
We've updated our Wine and Tourism Page, with links to recent Chamber of Commerce blogs. Check it out here.

Want to contact us?
You can write to: P.O. Box 365, Odessa, NY 14869
You can call: (607) 742-2772
You can email:
chaef@aol.com

For other recent Schuyler County news, click here.

Area schools' Honor Rolls are here.
Area historical photos can be found on History.
For full coverage of the 2013 Alice Trappler murder trial, you can click here.

For other recent Schuyler County news, click here.




Click on the ad above to reach the ZiffLaw website.
--------

Click here or on the ad above to reach the Schuyler County Partnership for Economic Development website

--------------------------------

----------

Click on the ad below to reach the Spaulding for Sheriff website.

-----------

229 S. Catherine St., Montour Falls
(607) 210-6600

We also have a Business Card Page. Click here.

----------------

Editor's Note

Debbie Stayer Kelly of Burdett -- a lifelong Schuyler resident, a single parent of two sons and a highly praised Cornell employee -- has Stage 4 cancer as well as a rare genetic mutation called Lynch Syndrome. She is facing a large financial burden as her battle continues.

Her Cornell colleagues have created a GoFundMe page for her that you can find right here. An update can be found by clicking on the Updates button on that site. I hope we all can help out.

--------------

Read The Stoneware of Havana, N.Y. and Its Makers
by Allen F. Sweet.

A history of the manufacturing of Stoneware in that village (Montour Falls) from 1850-1888. More than 100 color photos.

Available at the Schuyler County Historical Society Museum.

-----------

A book of poetry by J.A. Bauman of Watkins Glen -- "words that God gave me to share with you." Available through Amazon.com.

-----------

A Christian-based autobiography written by Melinda Kreischer, pen name for a long-time Finger Lakes area resident. Ordering information can be found here.

----------

My Wild Ride: The Untamed Life of a Girl with No Self-esteem, an autobiography by ex-Throughbred trainer Susan Bump -- who grew up in Montour Falls -- is now available in e-book formats at major retailers including Amazon.com

------------

Click on the ad below to go to the Schuyler County Transit schedule.

-----------

The Elizabeth Amisano Ovarian Cancer Education Fund
Live Like Liz, Inc.
P.O. Box 434
Watkins Glen NY 14891
www.LiveLikeLiz.org
LiveLikeLiz@yahoo.com

---------

----------------

A novel by Steve Piacente about a military cover-up, and about the ethical boundaries of journalism. For a closer look, click here.

---------

The author, J.N. Brown, is a 2005 graduate of Odessa-Montour High School. He works at Corning Inc. To visit his website, click here.

----------

An account of a daughter's eating disorder and her mother's seeming helplessness and desperation in the face of it -- and yet a story of hope, love and survival, and a lifeline to other parents dealing with obsessive behavior. $17.95 from ecwpress.com

-----------

A self-help guide to understanding the role of emotions, this book offers a four-step path to emotional mastery and freedom. $15.95 from Infinitypublishing.com

-------

We also have a Business Card Page. Click here.

------------------
An eternal message of lights, hope and faith

The week following Susan Haeffner's passing was fraught with signs -- most of them light-based, and one in the form of a vision. Here the editor relives those days in an effort to pass along a message of hope and faith. Message.

Above: The Aurora Borealis (From the Internet--as seen in Scandinavia)

-----------
Oh, the famous faces I've seen

The editor has been thinking about fame (a commodity foreign to him personally), and about the famous people he has encountered. Some thoughts on the subject. Famous.

The Sound and the Silence: A Memoir
Some things in life can mean a great deal -- can embody hope and dreams ... and memories. The sailboat is one such thing for the author. Silence.
---------

Some sports stories and essays inside
Check out our sports related stories and essays, located at the bottom of the Sports Page.

Some special feature packages
From stories of life years ago along Steam Mill Road, to stories by the editor -- you can find them at the bottom of Features.
---------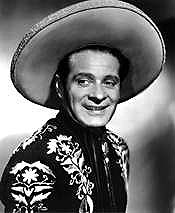 The editor's long search for some childhood icons
When he was a child, the editor let fear get the better of him while he was watching a pair of beloved TV heroes in peril. The scar from that experience lingered for decades. For a journey through what the editor's son calls "a weird obsession," click here.
Above: One of the heroes in question.
------
A cabin in the woods
The editor travels, figuratively, back in time to an old haunt, familiar faces and warm memories. Cabin.