Click on the ad above to reach the Glenora website.
--------------
Seneca Harbor Station & Captain Bill's
To reach the website of the Seneca Harbor Station and Captain Bill's, click here.
Captain Bill's and Seneca Harbor Station is accepting job applications for all positions. Please stop in and fill out an application at Seneca Harbor Station or email: shs@stny.twcbc.com to be scheduled for an interview.
-------------
GVA --
Genesee Valley Agency

We pride ourselves on providing outstanding customer service.
While providing insurance,
Your Way.
Contact us to see why so many people have switched.
Monday-Friday 8:00-4:30.
Main Steet, Odessa, NY.
Arkport, Avoca, Caledonia, Candor, Dansville, Wayland

Telephone 607-594-3335
-----------
Click on the ad above to visit the Visions Credit Union web site -- you deserve a financial partner that has your best interest in mind!
------------
Watkins Glen Supply, Inc.
P.O. Box 70
2768 State Route 14
607-535-2454
wgsupply@gmail.com
www.wgsupplyny.com
_____________ .
Click on the ad below to reach the Rumsey for Sheriff website.
-------------
The Great Escape
Ice Cream Parlor
221 S. Franklin St.,
Watkins Glen, NY
607-535-7354
----------------
----------------
The Odessa File's
Primary Pages
Sports
People
Features
Business
Government
Forum
Schools
PSA
Calendar
History
Obituaries
Wine & Tourism
Classifieds
Agriculture
Columns

We also have a Business Card Page. Click here.

Odessa Wine
and Spirits
We are located on Main Street in Odessa, next to the Tompkins Trust Company branch.
Send us an email to sales@odessawinesandspirits.com to let us know what you would like us to have in stock.
-----------
SCT Computers
Apple Certified Technicians
Microsoft Certified Systems Engineers
A+ Certified Technicians
Visit us at 306 N. Franklin St., Watkins Glen, 607-535-2495
or
124 Main St., Penn Yan
(315) 694-7399
Email:
Support@SCTcomputers.com
www.SCTcomputers.com
----------------

Your authorized FedEx ship center
M-F 8:00-5:30 (Cut off time 3 pm)
Sat. 10-2 (no pickups)
306 N. Franklin Street
Watkins Glen NY 14891
607-846-7377

Pavilion, Picnic Area, BBQ Pit available with reservation.
Memorial Day Service
every Memorial Day 11 a.m.
Check out this beautiful park.
Forms for engraved bricks or benches are available at
visitors center or at schuyleramericanlegion.com
Questions? Call Clayton Snow
607-742-5565
--------------------
Click on the ad below to go to the United Way of Schuyler County website.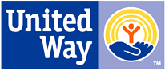 ---------------
We also have a Business Card Page. Click here.
-------------
We also have a Business Card Page. Click here.
----------------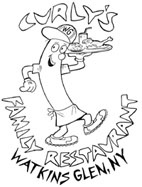 Curly's Restaurant is a page sponsor -- of our People Page. People.
Other page sponsors:
Business -- Sidle Insurance
Sports -- Cayuga Health
Features -- Open
Government -- Jr. Specchio's Inc.
Schools -- Watkins Sporting Goods
Calendar -- Hi-Lites
Forum -- Warren Real Estate
------------------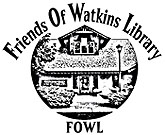 To reach the FOWL website, click on the logo above.
-----------
To go to Jim Guild's Famous Brands website, click on the drawing above or here.
-----------------
Our Primary Pages
Sports
People
Features
Business
Government
Forum
Schools
PSA
Calendar
History
Obituaries
Wine & Tourism
Classifieds
Columns
-----------
Click below to go to the
Rotary Club website.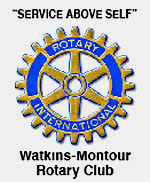 ----------
Contact this website at:
chaef@aol.com
----------------
4 Novels by the editor
Island Nights
Excerpt here.
The Islander
The entire novel:
Cabins in the Mist
Excerpt here
The Maiden of Mackinac
Excerpts Maiden
---------------

Click on the ad below to reach the website.



Rumsey has big lead in Republican Primary

Schuyler County Sheriff's Investigator Kevin P. Rumsey (left) outpolled Undersheriff Breck Spaulding (right) by a 788-581 margin Tuesday in the Republican Primary to determine the GOP candidate for Sheriff in the November election. Yet to be counted: absentee ballots (on Wednesday next week) and affidavits, which are submitted by voters who were off the GOP mailing roll but showed up to vote, or people not registered in GOP records as Republican, but showed up to vote claiming to be. Each affidavit must be researched to determine viability. Nobody in the Board of Elections could say how many absentee ballots or affidavits there are, nor that Rumsey, despite his sizable lead, was even the unofficial winner. The campaign between the two men will continue, each camp saying in the runup to Tuesday's Primary that its candidate would continue in the race -- one with the GOP nod, and one with another party-- through to the general election.

And inside:

--Garrison, Rumsey are O-M Athletes of Year. Sports.
--Heights man charged after Schuyler chase. People.
--Note to property owners: Beware of "scam." Government.
--Cayuga Health System wins Covid ad honors. Business.
--O'Mara: The work of rebuilding can begin. Government.
--Rotary is accepting grant applications. People.
--Wine trail provides vacation-planning links. Wine.

Hanlon kids benefit from Foundation grant

Hanlon Elementary School, in partnership with Books in Homes USA, has been awarded $2,000 from the Community Foundation of Elmira-Corning and the Finger Lakes to support its "Countering Summer Slide-Year 2" literacy program. The grant, matched by community donations, will enable Hanlon to deliver 1,607 books to incoming 3rd-6th graders before summer break. Schools.

Rotary honors Hayes as Student of the Month

Watkins Glen High School graduating senior Briana Hayes was honored June 17 by the Watkins-Montour Rotary Club as its WGHS Student of the Month for June. Hayes was intoduced by teacher Sheila Klemann, who praised the honoree as dedicated and a hard worker, with a strong commitment as managing editor of the school Yearbook. Hayes, a member of the Natiional Honor Society and the soccer and track teams, teaches dance and is a referee for youth soccer. She will study mechanical engineering at Alfred University.

WGHS graduates 65
in outdoor ceremony

The event was held at the school's Alumni Field under sunny skies and with a cooling breeze. Schools.

Photo: Cap worn by graduate Mattie Yontz reads: "Now it's my turn to teach." .

A column by State Senator Tom O'Mara

New York State Senator Tom O'Mara provides a weekly column. This week: "State government cannot be left to Cuomo legacy building." Column

Left: State Sen. Tom O'Mara


The impressionable one ...

The editor updates on his chemo battle, looks ahead to a reunion, looks back to events involving beloved cousins, and thanks the heavens for baseball cards and movie memorabilia. Column.

------
Anyone caring to advertise may contact the publisher, Charlie Haeffner, at chaef@aol.com for information.

Tellers (from left) Laurie McCoon, Olivia Colón and Michelle Carey pose at the bank's 1930 sign just before wrapping up the branch's final day of operation.
Bank in Odessa completes its long, long run

The Odessa branch bank of the Tompkins Trust Company closed its doors at 5 p.m. Friday -- its last day of operation after Tompkins Trust decided recently to close it. Longtime tellers Laurie McCoon and Michelle Carey were on the job, as was Olivia Colón, subbing for Evelyn Landmesser, who had just started a long-scheduled vacation. Colón was in from the Trumansburg branch, where Landmesser will be working going forward. McCoon and Carey are pursuing other options.

Photo: The bank, on Main Street in Odessa. It has operated under varying ownership since 1930.

Walk to End Alzheimer's set for WGI on Oct. 14

The 14th annual Southern Tier Walk to End Alzheimer's -- in the past held in Elmira and Corning -- will be held this October 14 at Watkins Glen International, on the same 3.45-mile asphalt road course that hosts NASCAR, IMSA and other races. Alzheimer's.

Vote for the Glen, say O'Mara and Palmesano

State Senator Tom O'Mara and Assemblyman Phil Palmesano are encouraging area residents to keep voting for Watkins Glen International (WGI) in USA Today's 10 Best online Readers' Choice competition to decide America's "Best NASCAR Track." People.

Ah, spring, with flowers in all their beauty

Watkins Glen photographer Liz Fraboni turned her camera on springtime flowers and other plants over the past few weeks -- as well as on a couple of birds and some garden art --in this latest collection of her work.

To see the photos, click here.

The Odessa File's Athletes of the Year

Three females share the honor at Odessa-Montour High School, while a male and female are honored at Watkins Glen High School. For a look at the award recipients, see Sports.

Magnificent Sevens

An Odessa File honors team -- with 7 students each from the Watkins Glen and Odessa-Montour school districts -- is unveiled. Seven.

The Glen Theater: Cruella showtimes

The Glen Theater has scheduled the following showtimes for Cruella.

--Friday, June 11- 6:00/8:45
--Saturday, June 12 - 4:00/7:15
--Sunday, June 13 - 2:30/5:30
--Thursday, June 17 - 6:00
--Friday, June 18 - 6:00/8:45
--Saturday, June 19 - 4:00/7:15
--Sunday, June 20 - 2:30/5:30

A reminder: If anyone has a group of 8 or more, the theater can open up for a private show.

Spirit Untamed will be the next show.

Right: The Glen Theater. The smaller of the two theaters is used to present films.

2 more join The Essentials of Schuyler County

Two more honorees -- former Watkins Glen Mayor Mark Swinnerton and Dr. Cynthia Terry -- have been named to The Essentials, joining 26 other individuals named by a committee over the past couple of years. The Essentials are outstanding Schuyler County residents or natives who have impacted life here or elsewhere. None is in the Schuyler County Hall of Fame, but perhaps will be. Essentials.

To learn more about the tournament, click on the ad below.




Looking to buy movie & sports memorabilia: cards, magazines, posters, etc.
Call Odessa File Editor Charlie Haeffner at (607) 742-2772.

And inside

Read the latest Letters to the Editor on the Forum Page.

Carpenters' Union gives dust containment unit to Schuyler Hospital. Business.

For Part 1 of "Schuyler County and Me," reprised, Click here.
For Part 2, click here.
For Part 3, click here .
For Part 4, click here.
For Part 5, click here.

******
The Editor's Columns

--Obituaries--
Death Notices on the Obituary Page.

Edith Louise Eldridge, 88, of Rock Stream.
David L. Hines, 64, of Watkins Glen.
John H. Hoare Jr., 86, formerly of Schuyler County.
Joseph C. "J.R." Strait, Jr., 63, of Watkins Glen.
Tim Lewis Woodford, 66, formerly of Schuyler County.
Barbara Joyce Bird, 83, of Alpine.
Deborah H. Scheffler, 70, of Penn Yan.
David L. Kunzmann, 87, formerly of Watkins Glen.
Carol Grandy Kunzmann, 85, formerly of Watkins Glen.
Richard L. (Butch) Clawson, 74, of Valois.
Roger VanderVliet, 79, formerly of Schuyler County.
Rocco R. Marcellino Sr., 82, of Watkins Glen.
Mabel I. (Bly) Wood, 93, of Alpine.
Cristie A. Winkky, 68, of Hector.

To reach the Famous Brands website, click here.

Fireworks display over Seneca Lake returning

Fireworks are back. After taking a year off for the pandemic, the Watkins Glen Area Chamber of Commerce will present the traditional July 4 fireworks show over Seneca Lake with media partner Seven Mountains Radio. The display is expected to begin at about 9:45 p.m. on July 4. Prime viewing locations: Clute Park and locations on or around the southern tip of Seneca Lake. The display will be presented by Young Explosives.

"These celebrations have historical significance with roots tied to our nation's formal independence. We're ready to pay tribute to our history and enjoy an amazing presentation," said Chamber Executive Director Michael Hardy.

Schuyler County approves Youth Hunting Law

Schuyler has become the latest county in the state to allow the hunting of deer by 12- and 13-year-olds with a firearm or crossbow for the coming fall season. Government.

Curtiss Museum exhibit unveils fabric insignia

The Glenn H. Curtiss Museum has unveiled a new Art at War Exhibit featuring recently discovered aircraft squadron fabric insignia from the period of 1914 to 1940. The exhibit will run through the fall of 2021. Features.

A column from
Ziff Law's Jim Reed

Attorney James B. Reed of the Ziff Law Firm in Elmira offers this regular column, tackling issues that you might encounter in your daily lives. This time: "Looking for a challenge? Ride the Bike the Finger Lakes 11 Challenge." Column.




Left: Attorney Jim Reed



Click the ad below to reach the Hazlitt 1852 website.
Click here to reach the Hazlitt 1852 Facebook page.

Want to phone The Odessa File?
You can reach us at (607) 742-2772




Cornhole Tourney back on the schedule
The Watkins Glen Area Chamber of Commerce is once again planning its first annual Cornhole Tournament for its members -- a chance for them to network from 3 p.m. to 8 p.m. on Sept. 2, rain or shine, at the Toast Winery, the former Pompous Ass Wines at 4499 Route 14, Rock Stream. Team fees include dinner by F.L.X. Winery and treats from the Great Escape Ice Cream Parlor. To register, email abby@watkinsglenchamber. The tournament is presented by Corning Credit Union.
Summer Rendezvous at State Park
Jumbo Jenga. Life-size Connect Four. Bocci. Summer grilling with Bleachers Bar and Grill and chilling with Lakewood Vineyards. Sound fun? Register for the Chemung Canal Trust Company Summer Rendezvous at the Watkins Glen State Park. Each Chamber member receives a complimentary ticket. All other guests and staff are invited with a $15 entrance fee to cover food and fun.Also planned: a 50/50 raffle and prize drawings. Lakewood Vineyards will be on-site with a cash bar.
July 7, from 5 p.m. to 8 p.m.
Watkins Glen State Park
Register online. http://ow.ly/fbKo50F7EqP

Click on the ad below to reach the
Seneca Harbor Station and the
Captain Bill's Seneca Lake Cruises site.
The Seneca Legacy dinner cruise ship.

Elks BBQ raises funds for Head Start program

The Watkins Glen Elks Lodge No. 1546 raises $900 for Schuyler Head Start's Helmets for Kids program. The check was presented on June 10. People

Photo at left: The check presentation.


The Cancer Chronicles: A diary of sorts

Editor/Publisher Charlie Haeffner offers his account of the week leading to -- and culminating in -- his first chemotherapy treatment as he battles cancer -- specifically Non-Hodgkin's Lymphoma. Chronicles.

Ribbons cut for mural, students' Cheese Bus

The Watkins Glen Area Chamber of Commerce holds two ribbon-cuttings, one unveiling a mural on the side of its building, and one welcoming a student-owned Cheese Bus (right) into the business community. Business.

Colunio approved as next WGHS principal

Kyle Colunio, for the past two years the principal at Dryden High School, was approved Monday night by the Watkins Glen School Board to succeed Kai D'Alleva as the WGHS principal. Colunio (right) -- a 1998 graduate of Odessa-Montour High School with teaching experience in the Corning-Painted Post school district, and a member of the Watkins school staff in 2017-18 as Intervention Specialist -- assumes his new post on July 1. D'Alleva, who succeeds retiring Greg Kelahan as Superintendent on Sept. 1, will be moving into Kelahan's office on July 1, while Kelahan serves in what Board President Gloria Brubaker described as a "cleanup" and transitional role. "That will give Kai a chance to set up school the way he wants to do it," she said.

Colunio's appointment capped off a lengthy session devoted to discussions of Special Education, capital construction and the potential uses of $3.5 million in federal funds over the next three years. The board also voted to keep tuition costs for non-resident students at $1,500 per year for students in grades K-6, and $3,000 per year for those in grades 7-12.

Regarding the Gypsy Moth: some information

Numerous reports have surfaced regardng the presence in our area of the Gypsy Moth (right) -- a pest that feeds on trees and shrubs. Cooperative Extension has provided some information regarding its history and management. Gypsy.

Contest seeking your healthy grilled recipes

Healthy Eating Active Living (HEAL) Schuyler unveils a recipe contest for amateur and pro chefs to showcase creative ways people in Schuyler County are eating healthy. People.

Ribbon-cutting celebrates Naturluxe & Stars

An outdoor glamping resort located near the Watkins Glen International race track draws New York Lieutenant Governor Kathy Hochul (pictured) and other dignitaries to a ribbon-cutting ceremony celebrating the opening of the business, created by developer Dawn Aprile. Business.

Coffey wins spot on Olympic women's eight

Former Watkins Glen resident Olivia Coffey has earned a spot on the U.S. women's eight rowing team for the 2021 Tokyo Olympics. Coffey, 32, was an alternate for the 2016 Rio Olympics. "I was always just on the cusp of doing it and it never happened," Coffey said, adding: "It's something I've wanted to do for so long and the fact I get to do it is such a privilege." The team, selected by Coach Tom Terhaar, was announced to rowers and then publicized. There are nine U.S. boats slated to compete in Tokyo, with some participants yet to be determined.

Photo: Olivia Coffey

Keep your home safe from outside fires

Schuyler County fire officials, after presenting their Keep the Wreath Blue messages on The Odessa File in December and January, continue with more fire prevention tips. Fire.

New Montour Falls foot bridge dedicated

The new foot bridge linking the Catharine Valley Trail extension and Marina Park in Montour Falls was dedicated April 30 amid speeches by state and local dignitaries. The bridge was named "King's Crossing" in honor of the man who initially spearheaded the project, former village Mayor John King. The ceremony also marked Arbor Day. Government.

Available on Kindle:
The Maiden of Mackinac

This story -- which spans 700 years and ranges from our region to Northern Michigan -- tells of a quest for the truth behind a legend ... the legend of a Native American maiden reputed to be centuries old. It was written by Charlie Haeffner, and is available now on Kindle at Amazon.com. To see the ad, click here.

Left: Cover art by Jon Haeffner



For other recent Schuyler
County news, click here.


Visit Jerlando's Ristorante & Pizzeria

Three locations: in Watkins Glen, Horseheads and Montour Falls

Click here or on the photo at left to go to the Jerlando's website. There you will find information about all three locations, plus menus.

Left: The front of the recently renovated Jerlando's at Franklin and 4th Streets, Watkins Glen



For other recent Schuyler
County news, click here.

Looking to advertise on The Odessa File?

We are always looking for advertisers to help promote their businesses and, by extension, our region. For a list of Odessa File Ad rates, click here.

Anyone wishing to contribute to The Odessa File -- which is dependent on advertising and donations -- may do so through a Paypal link in the left column of this page or by sending a check to The Odessa File, P.O. Box 365, Odessa, NY 14869.

Phoning The Odessa File?
You can reach us at (607) 742-2772
or reach us by email at chaef@aol.com

One of the jewels on display: a 1958 Pontiac Star Chief.
Car show raises funds for youth football

Dozens of vintage and modern cars were on display June 5th at the Montour Falls Carnival Grounds -- an event benefitting Schuyler County Youth Football & Cheer. Adding to the attraction of the show were raffles and a chicken barbecue.

Photo: A 1931 Slant Window Ford Model A.

Wine Festival is off

For the second straight year, the Finger Lakes Wine Festival -- scheduled for July 8-10 at the Watkins Glen International racetrack -- has been canceled due to New York State COVID-19 guidelines. WGI President Michael Printup said the move was "extremely disappointing not only for us, but for our many guests who look forward to this annual event. Unfortunately, given the current guidelines, we could not be able to host enough guests to make this event a success."

You can hunt for history in Watkins, win prizes

Healthy Eating, Active Learning (HEAL) is teaming with the Watkins Glen Public Library and the Schuyler County Historical Society to sponsor a months-long, Watkins Glen history-based scavenger hunt, complete with prizes. For details, see Business.

My Place Executive Director Kris Morseman, center right, and Assistant Director Noel Wheaton, center left, cut the ribbon. Holding it were Abby Lane of the Watkins Glen Area Chamber of Commerce, left, and Village Trustee Nan Woodworth.
Ribbon-cutting celebrates My Place facility

A ribbon-cutting ceremony June 1 celebrated the opening earlier this year of the new facility for My Place: A Play and Learning Center. The child-care center had operated for years at the Rural-Urban Center in Montour Falls. The new facility on Second Street in Watkins Glen has 7,341 square feet, including five classrooms, offices for staff, a commercial kitchen, and a dedicated playground. Full daily capacity is 63 children aged 6 weeks through 12 years. Speakers Tuesday included Watkins Glen Mayor Luke Leszyk, Schuyler County Administrator Tim O'Hearn, SCOPED Executive Director Judy McKinney Cherry, and Ryanna LaMoreaux, representing the office of State Senator Tom O'Mara.

Photo in text: My Place Executive Director Kris Morseman, left, holds commendation presented by Ryanna LaMoreaux, representing the office of State Senator Tom O'Mara.

Memorial Day ceremonies held in Schuyler

The annual services were conducted at Shequagah Falls in Montour Falls and at the Schuyler County Veterans Memorial Park on Rt. 228 outside Odessa. Retired Naval Operations Specialist and retired teacher Marcel (Tony) Veilleux presented the keynote address at both services, and the OMCS Band performed at both. Features.

Right: A large U.S. flag flew high above Shequagah Falls.

Squires alumni stories sought for project

A Schuyler County Historical Society special project is focusing on the history of the Squires Drum and Bugle Corps. The Society is seeking Squires alumni participation. People.

Rotary guest
Schuyler County Undersheriff Breck Spaulding, above, who is running for Sheriff, was a guest speaker May 27 at the weekly meeting of the Watkins-Montour Rotary Club. He discussed reforms being undertaken at the Sheriff's Office, changes he would like implemented, and the state of law enforcement today. "Schuyler is the 2nd lowest crime-rate county in the state," he said, "We must be doing something right." Kevin Rumsey, who is challenging Spaulding in the upcoming Republican Primary, will speak at a Rotary meeting in the near future.

Here comes the Seneca Spirit

A 64-foot tour boat (left) from the Washington, D.C. area will be plying the waters of Seneca Lake soon -- part of Mark Simiele's Seneca Harbor Cruises. Features.


Rotary honors Edmister as Student of Month

Watkins Glen High School senior Natalie Edmister has been honored by the Watkins-Montour Rotary Club as its WGHS Student of the Month for May. Edmister was introduced to Rotarians by her softball coach, Ralph Diliberto, who said she is "academically sound, constantly on the High Honor Roll" -- and that she possesses an "outstanding quality in sportsmanship. ... Her abilities and tenacity to overcome obstacles are stellar. ... Because of her will of steel, coupled with her compassion, she was given the nickname "The Iron Horse" exemplifying all of the attributes that Yankees great Lou Gehrig possessed." As she proceeds through life, he added, "she will succeed and bring honor to those around her."

Photos: Natalie Edmister and Coach Ralph Diliberto.

Leszyk: What's going on down at Clute Park

Watkins Glen Mayor Luke Leszyk explains about the three simultaneous projects that have temporarily upended the serenity and beauty of Clute Park. Leszyk.


Photo: Mayor Luke Leszyk

As in the past, Logan Ridge served as the prom site for WGHS.
WGHS returns to a favorite site for its prom

Watkins Glen High School held its prom Saturday night at Logan Ridge Estates, site of many previous such proms -- before last year's was canceled by the pandemic. Students were required to follow strict health protocols this time -- with masks almost as prominent as gowns and tuxedos.

Photos: Gowns and masks mixed at Logan Ridge.
Posing on the patio during Watkins' prom at Logan Ridge.

The O-M prom site: A tent set up behind the school.
Gowns, tuxedos and masks mark O-M's prom

Odessa-Montour High School held its prom Friday night on school grounds, under and near a tent set up behind the school. The prom, canceled last year, and in previous years held at the Watkins Glen International Media Center, needed to follow strict health protocols this time -- with masks as prominent as gowns and tuxedos.

The Senior Prom Court consisted of:
King: Jared Rumsey
Prince: Brock Sgrecci
Duke: Devon Mahaney
Queen: Allison Heichel
Princess: Hannah Hoose
Duchess: Grace Collier
The Junior Prom Court consisted of:
King: Keith June
Prince: Dominick Fazzary
Duke: Ethan King
Queen: Molly Heichel
Princess: Raven Lott
Duchess: Kaetlyn White

Photos: Posing before entering the prom tent.

Schimizzi, Stansfield and Voorheis win seats

Incumbent Barb Schimizzi and newcomer Joe Stansfield won the two 3-year terms up for grabs May 18 on the Watkins Glen School Board, while Amanda Voorheis won 2 years. She will complete the unexpired term of departing Board President Gloria Brubaker. Schimizzi received 309 votes and Stansfield 274, while Voorheis had 223. Nobody else was close. In order, Jim Somerville received 128 votes, Brittany Oliver 123, Heather Dawson 93, Joseph Crane 70, and Michael Myers 65. The budget, meanwhile, passed 387-75.

In the Odessa-Montour district, the budget was approved 228-35, and propositions regarding buses and library funding also passed. The three men on the ballot, incumbents Dana Sgrecci and Rob Halpin, along with newcomer Kurt Anderson, received 218, 204 and 155 votes, respectively, to earn 3-year terms. Write-in candidate Erica Lohmeyer received 100 votes.

An old wood-burning stove dominates the center of the one-room Lee School, an historic landmark in Montour Falls.
Lee School Open House proves a success

The biannual Lee School Open House drew more visitors than usual on May 15, according to the "schoolmarms" hosting the event -- former teachers Marty Evans and Judy VanSkiver, dressed in early Americana garb. Two hours into the three-hour Open House, more than three dozen visitors had stopped in to see what life was like in the days of a one-room school. The Lee School is located on Route 14 on the southern edge of Montour Falls. The school, dating back to the 19th century, is on the National Register of Historic Places.

Photo: Leah Miner of Newfield draws and writes with a Lee School quill pen. She and her sister Esther visited along with their mother during the school's Open House Saturday.

Remembering those
who gave their lives

A service honors those law enforcement officers, firefighters and other emergency service personnel who have fallen in the line of duty over the years in this region. The annual ceremony outside the Schuyler County Sheriff's Office featured solemn speeches by a number of officials. People.


Left: Part of the ceremony.

From left: State Senator Tom O'Mara, Assemblyman Phil Palmesano, Hanlon Elementary Principal Rob Francischelli, O-M Director of Special Programs and Curriculum Veronica Lewis and O-M Superintendent Chris Wood observe a classroom at Hanlon Elementary School. (Photo provided)
O'Mara and Palmesano tour O-M schools

Assemblyman Phil Palmesano and State Senator Tom O'Mara visited the Odessa-Montour Central School District recently to learn first-hand how O-M has kept school open for in-person instruction during the pandemic. They, along with O-M administrators, toured the Junior/Senior High School and Hanlon Elementary School and had the opportunity to interact with staff and students. They also discussed the district's upcoming capital project improvements.

WGHS senior wins billboard contest

Watkins Glen High School senior Matt Irwin wins the Schuyler County Coalition on Underage Drinking and Drugs message-based billboard contest. The winning entry is on display through June on Rt. 14 in Montour Falls. Schools.


Photo: Irwin and his billboard.

Legislature asks DEC for Bitcoin mining rules

The Schuyler County Legislature on May 10 approved a resolution calling on the New York State Department of Environmental Conservation to develop regulations for cryptocurrency mining operations, and calling on the DEC and state Legislature to require that such mining use only renewable energy like wind or solar. The issue has risen with approval of Bitcoin mining in Yates County, and rumors of possible future operations in waterfront municipalities such as Watkins Glen -- where the Village Board has already asked the DEC to develop cryptocurrency mining regulations, and has vowed to analyze new zoning laws to meet the challenges posed by such mining. The Legislature had tabled the resolution last month for minor adjustments which Legislator Mark Rondinaro said were recommended by Watkins Glen amid concern there that any local cryptocurrency mining operation -- with its high energy consumption -- could lead to an increase in electricity rates for village residents.

Photo: Schuyler Legislature Chair Carl Blowers.

Falls Fire Department festival, parade canceled

Organizers of the annual Montour Falls Fire Department Festival & Parade of Bands -- scheduled for June 10-12 -- have canceled the event for the second year in a row as safety concerns over the COVID-19 pandemic continue. The festival is hosted by the fire department and serves as its largest fundraising event of the year for the equipment fund. Said a spokesperson: "It would be challenging to have a safe and successful event. We look forward to the event in 2022 and want to thank our volunteers, supporters, businesses, high school bands and many more for standing by us through these challenging times."

Photo: Scene from a Parade of Bands in Montour Falls.

Ribbon-cutting marks new business opening

Mattress by Appointment opens in Montour Falls with vow to help local high school sports programs. Business.

Photo: Sharon and David Sidle at their new business.

WG School Board OKs honorarium for staff

A one-time "Pandemic Persistence Honorarium" of $750 each goes to members of the school district's five associations and non-member Civil Service workers. Schools.

Left: Superintendent Greg Kelahan.

4 Odessa bowlers win state youth team title

A quartet of Odessa-Montour High School students who bowl Saturdays in a Moose Youth league at Harborside Lanes in Watkins Glen win the Class B team title at the New York State USBC Youth Team Championships bowling tournament in Syracuse. Sports.

NYSEG workers at the affected pole, with debris from the tree on the edge of the road.
Fallen tree leads to power outage in Odessa

Power was out for about 40 minutes Saturday night, May 1 in downtown Odessa while NYSEG workers cleared a fallen tree from a power line on the north side of Catlin Mill Creek, alongside Brooklyn Terrace, and replaced burned insulators on a power pole. The power, shut off while repairs were made, was restored shortly before 10:30 p.m.

Photo in text: Part of a limb from the fallen tree smolders.

Utilizing the new foot bridge in Montour Falls

Mike Pizmoht -- a volunteer for the Humane Society -- and shelter dog Chance cross the foot bridge installed recently alongside Rt. 14 in Montour Falls. The bridge connects the Catharine Valley Trail extension west of the canal and the village's Marina Park to the east. A ceremony marking the installation was held Friday, April 30 at the bridge, with various dignitaries present. (Photo by Mark Taylor)

Elks BBQ raises $700 for young cancer patient

The Watkins Glen Elks Lodge No. 1546 held a Chicken BBQ on Sunday, April 18 at its facility, with the $700 proceeds donated to Mitchell Blaha. Mitchell is an 8-year-old Schuyler County youth with cancer. On Saturday, April 24, the Lodge presented Randy Nilson, Mitchell's grandfather, with a $700 check to help offset the family's noncovered medical expenses. Pictured at the check ceremony, from left, are Charles Franzese, Elks Secretary; Randy Nilson, and Elks committee members Stewart Field, David Waite and Gordon Perry.

On June 6th, the Elks Lodge will hold another Chicken BBQ to benefit the Schuyler Head Start Helmets for Kids program. Tickets are on sale at the Lodge now.

Rotary honors O-M's Rumsey, Watkins' Kelly

Odessa-Montour High School senior Jared Rumsey and Watkins Glen High School senior Bryce Kelly were honored April 22 by the Watkins-Montour Rotary Club as its Students of the Month for April.

Rumsey, introduced by teacher Russ Gardner, is 4th in his class academically, and a three-sport athlete -- in football, swimming and basketball. He plans to attend the University of Buffalo with an eye toward becoming a Physical Therapist.

Kelly, the class Salutatorian and President of the National Honor Society, was introduced by teacher Kelsey Wood. She said Kelly, who plays soccer and basketball, "has a lot of integrity and is ... a leader of our school community."

Photos: Odessa-Montour's Jared Rumsey (top) and Watkins Glen's Bryce Kelly.

School Board OKs budget; rift with union aired

The Watkins Glen School Board approved a proposed 2021-22 budget on April 21 that goes to district voters on May 18. Tenures were granted to a dozen people. And the WGFA chief airs a rift that has developed recently between the union and the board over a union proposal. Schools.

Photo: Board member Kris Clarkson at Wednesday's meeting.
WGHS graduation date reset again -- to June 20. Schools.

Alumni Association cancels banquet
The Watkins Glen High School Alumni Association calls off the annual Alumni Banquet due to the pandemic, and is looking ahead instead to the 2022 gathering. Forum.

In the Snow
SCHUYLER COUNTY, April 22, 2021 -- This photo was sent to us by Mark Taylor, who titled it "Azaleas in the Snow," and noted: "Our early spring was cut short by snow for the last two days."



8 running for School Board in Watkins Glen

Eight people are running for three available seats on the Watkins Glen School Board. Those meeting the deadline for filing petitions included incumbent Barb Schimizzi along with Joseph Crane, Amanda Voorheis, Joseph Stansfield, former Watkins football coach Michael Myers, Heather Dawson, Brittany Oliver, and Jim Somerville. Two of the terms are for three years, while one is for two years.

At Odessa-Montour, three men are running for three available seats, each for a term of three years. The candidates are -- in the order appearing on the ballot -- incumbents Dana Sgrecci and Rob Halpin, and newcomer Kurt Anderson.

School district budget and board votes are set for May 18.

St. James', Girl Scouts help volcano victims

Girl Scouts have donated $500 in a drive by St. James' Episcopal Church in Watkins Glen to send funds to help victims displaced by volcano eruptions on the Caribbean Island of St. Vincent. St. James' is sending $2,500 to a non-profit organization on Bequia, an island of 5,000 people just 9 miles south of St. Vincent. People.

Photo: Members of Girl Scout Troop 41120

Somerville writes children's football book

Jim Somerville of Watkins Glen has authored a children's book about a young football player who excels through sheer grit -- winning the last game of the season with a touchdown generated by his "dipsy do" move. The book's title: "Danny Dudley Does the Dipsy Do." Danny's teammates were named Dawkins, Caldwell, Carpenter and Walters -- names of members of the undefeated 1958 Army football team. The Dawkins referred to is retired Gen. Pete Dawkins, who won the Heisman Trophy for that '58 season. Dawkins, in fact, has provided an endorsement for the book, calling it "a fun and wonderfully inspiring book for young children." It is available through Amazon.com.

The contrast between winter and spring ...

Area photographer Liz Fraboni's camera has captured images of the recent grip of winter and the contrasting views of the early spring with which we have been blessed. See Photos.

Left: Photo by Liz Fraboni

Hospital Foundation donates $500K to hospital

The Schuyler Health Foundation has donated $500,000 to Schuyler Hospital to renovate Imaging Services at the hospital. "When I learned of the Foundation's tremendously generous gift, I was beyond grateful and excited for the Imaging Department," said Rebecca Gould, President & CFO of Schuyler Hospital. "This donation will go a long way toward updating and modernizing imaging services for our community." Funds will go toward a new mammography suite, upgrading CT services, and other department improvements. "On behalf of the Schuyler Health Foundation, I want to express our delight in being able to donate $500,000 to Imaging Services at Schuyler Hospital." said Brenda Warren-Fitch, Chair of the Schuyler Health Foundation Board. "We are thrilled that our gift will enhance Imaging Services to better serve our community."

Photo: Schuyler Hospital President and CFO Rebecca Gould

Chef Competition winners

The first-ever Harvest Schuyler Farm-to-Table Chef Competition, held virtually with the public voting, announces its winners. People.

Waterfront Festival canceled for this year

Continuing concern surrounding the ongoing pandemic has forced cancellation for the second straight year of the Watkins Glen Waterfront Festival and its Cardboard Board Regatta. The festival committee, part of Watkins Glen Promotions, said it made the decision "after a great deal of discussion and evaluation of the health risks involved in any large gathering which might spread the virus which causes Covid-19."

Photo: Crowd at a Watkins Glen Waterfront Festival. (File)

Legislature sets salaries for new appointees

The Schuyler County Legislature on April 12 acknowledged the appointment by County Administrator Tim O'Hearn of Xenophondas "Fonda" Chronis as Deputy County Administrator, effective June 7, at an annual salary of $85,000. Chronis is currently Assistant to the Administrator of Schoharie County. His appointment is the culmination of a search for a successor to O'Hearn, who has technically retired but is continuing as Administrator while the county transitions to his successor, Chronis.

The legislators also:

--Approved the appointment by Public Defender Valerie G. Gardner of Nicole S. Pence as Assistant Public Defender at a salary of $75,000. Gardner was appointed last month to succeed Wesley Roe, who had resigned to take a job in Elmira.

--Tabled a resolution calling on the New York State Department of Conservation to study and develop regulations for Cryptocurrency mining. In proposing the tabling measure, Legislator Mark Rondinaro said he supports the resolution, but that more study is needed "to clarify any concerns."

Photo in text: Schuyler County Administrator Tim O'Hearn

From left: Franzese Real Estate's Shawna Carey (Owner/Manager), Ken Wilson (Salesperson) and John Franzese (Owner) at the event celebrating Wilson joining the firm.
Celebration held at Franzese Real Estate

A celebration marking the addition last month of veteran real estate salesperson Ken Wilson to the staff of Franzese Real Estate was held Tuesday morning, April 13 at the firm's offices at 607 N. Franklin St., Watkins Glen. The event -- a surprise to Wilson -- was spearheaded by his friend Junior Specchio, whose auto sales business is located across the street. More than 30 people attended, including local notables such as Sheriff Bill Yessman, Undersheriff Breck Spaulding, Glenda Gephart, Brian Eslinger, E.C. Cooper Inc.'s Mike Stamp and Doug Hagin, and Seneca Santa's Peggy Scott. Wilson -- who has worked for 25 years as a licensed real estate salesperson, including the past 11 years for Keller Williams, the nation's largest such brokerage -- said that now it is "nice to be associated with a family-owned business in Watkins Glen." Franzese Real Estate opened last June.

Photo: John Franzese chats with Kate LaMoreaux, one of the people at the celebration.

State allows 3-foot distancing in classrooms

New York State has announced new guidance regarding classroom distancing, permitting students to sit within three feet of each other -- down from six feet -- as long as other safety protocols are followed and dependent on the rate of COVID-19 transmission in a given area. The ruling corresponds with that issued recently by the Centers for Disease Control and Prevention. Superintendents Chris Wood (Odessa-Montour) and Greg Kelahan (Watkins Glen) said they would both need time to study the details of the guidance before determining its impact, although Keahan added: "Certainly any step forward to bring more students to school safely is welcome."

Photo: Superintendent Greg Kelahan

A welcome view
Watkins Glen photographer Liz Fraboni sent us this springtime view of a pussy willow snapped during one of her trips around the area. She said she thought it was "nice to see something beautiful" in this era of Covid-19.

Glen graduation date change draws some fire

The Watkins Glen School Board fields complaints from parents upset with the district's decision to move graduation from June 19 -- Juneteenth -- to June 26. Schools.

Photo: Superintendent Greg Kelahan

Convicted killer Horein denied parole again

Joshua Horein (pictured at right), who killed Watkins Glen classmate Amber Brockway in 2000, has been denied parole for the third time by the New York State Parole Board after a hearing granted due to an administrative oversight. Horein, 36, pleaded guilty in 2001 to 2nd Degree Murder in the bludgeoning death of 15-year-old Brockway. He is serving a sentence of 20 years to life. He wasn't due for another hearing until 2022, but was granted this one because of procedural issues.

Reed says he won't run for any office in 2022

Congressman Tom Reed, in the wake of an allegation of sexual misconduct on a trip to Minnesota four years ago, announces he will not seek re-election or run for any office in 2022. Government.

Photo: Congressman Tom Reed

A victim of the times

The decision by the Tompkins Trust Company to close its Odessa branch bank (left) has people upset -- and the firm's CEO talking. A look at reactions. Closing.


Cayuga Health reflects on the "Year of COVID"

Cayuga Health devotes its Winter issue of CH Magazine to look back on all that it has accomplished since the pandemic began. Business.

Rotary honors Odessa-Montour's Malnoske, Watkins' Brubaker as Students of the Month

Odessa-Montour High School senior Emma Malnoske and Watkins Glen High School senior Maria Brubaker were honored on March 25 by the Watkins-Montour Rotary Club as its Students of the Month for March.

Malnoske was introduced during Rotary's Zoom meeting by teacher Holly Campbell, who described her as "kind, compassionate and exceptionally hard-working," adding: "She has performed in several musicals, having just starred in 'The Wizard of Oz' as Aunt Em/Glinda. She's a stellar student with plans to pursue political science in college, with the ultimate goal of working in politics." Malnoske told Rotarians she plans to attend college at either SUNY Geneseo or Cazenoiva.

Brubaker was introduced by teacher Sam Brubaker, who described her as a "model student who sets goals" and "accomplishes what she sets." She has had lead roles in several musicals at the school, has earned high scores at NYSSMA musical competitions, and was the Section IV, Class C diving champion last year. A member of National Honor Society and the Senior Class treasurer, she has been accepted to attend Bucknell University

Photos in text: O-M's Emma Malnoske (top) and Watkins Glen's Maria Brubaker.

Firefighters at the scene of the house fire late Tuesday night on Cotton-Hanlon Road.
Firefighters respond to late-night Montour fire

Firefighters from Montour Falls, Watkins Glen, Odessa, Burdett and Beaver Dams, along with Schuyler Ambulance, answered a fire call at about 11 p.m. March 23rd at 4257 Cotton-Hanlon Road, Montour Falls. Water was brought in by tanker trucks as firefighters fought what appeared from the roadway to be smoke and some flames in the rafters of the house, which is set back about 100 yards from the road. No further information was available.

Photo in text: Water was delivered by tanker truck. It was pumped from the road to the house.

Pizza-box messaging: Keep youth alcohol free

SCCUDD partners with area businesses in holding a"Pizza Box Sticker Shock" event. Features.

Photo: Vincent Scuteri of Scuteri's Cannoli Connection, one of the participating businesses.

Sign on the front of the Odessa branch bank of the Tompkins Trust Company, on Main Street in Odessa.
Mayor decries planned Odessa bank closing

The Tompkins Trust Company plans to close its Odessa bank branch on June 18, "a bad move" in the opinion of Odessa Mayor Gerry Messmer, who adds: "This is really another hit that Main Street Odessa cannot afford." Business.
What's your opinion on the closing? Let us know.
Mail your thoughts here.

Limited visitation approved at Seneca View

Schuyler Hospital has resumed visitation -- on a limited basis -- to Seneca View Skilled Nursing Facility following a nearly year-long shutdown aimed at preventing the spread of COVID-19. "We are pleased that we are able to allow limited visitation to our Seneca View residents again," said Rebecca Gould (pictured), President of Schuyler Hospital. "It has been very difficult for them to endure this shutdown without seeing family and loved ones. We hope this will bring comfort and happiness to them and their families." Visitation.

COVID relief grant funds available in Schuyler

Grant funds of up to $4,000 for qualifying small businesses and non-profits located in Schuyler County are available due to a Federal Home Loan Bank of New York grant to Alternatives Federal Credit Union. Funds may be used for reasonable and necessary expenses incurred or to be incurred as a direct result of COVID-19. Business.

Palmesano calls on Governor to step down

Assemblyman Phil Palmesano (R,C,I-Corning) is calling on Governor Andrew Cuomo to resign. "The number of disturbing scandals surrounding Gov. Cuomo are very serious, can't be ignored, and must be addressed," Palmesano said in a statement. "From the nursing home tragedy cover-up to the ever-growing number of sexual harassment allegations, there is no question, this has become a major distraction in Albany which has severely compromised the governor's ability to govern our state. We have so many important issues impacting New Yorkers that need our immediate attention and action, now. For the good of the Office of Governor and for the good of our state, the governor should resign immediately."

Photo: Assemblyman Phil Palmesano
Schumer, Gillibrand call for Cuomo resignation. Govt.

Lions Clubs donate $10K to Schuyler Hospital

Schuyler Hospital receives a $10,000 donation from the Watkins-Montour, Hector, and Ovid Lions Clubs and the Lions Foundation for the purchase of a diabetic eye camera, a RetinaVue 700, for Primary Care. Features.

A column by Odessa Mayor Gerry Messmer

The mayor provides us with his eighth in a series of columns on what is happening in Odessa. This time: "Water we up to?!" Column.






Photo: Odessa Mayor Gerry Messmer

Demolition under way at old treatment plant
Demolition of the former sewage treatment plant along the south shore of Seneca Lake in Watkins Glen has begun, with completion expected by the end of March. Salvage of surplus equipment has been completed, with demolition of the administration and lab building leaving rubble (pictured above). The property will eventually be leveled, awaiting an as-yet undetermined developer leasing long-term from the village. The plant was outmoded, and replaced last year by the new wastewater treatment complex shared with Montour Falls along the canal.

NPS seeks public input on Finger Lakes heritage study

The National Park Service is inviting public input on a study to determine the feasibility of designating the Finger Lakes region of New York State as a national heritage area. The 90-day comment period extends to June 1. Government.

Pedestrian bridge put in place over canal

A walkng bridge linking the Catharine Valley Trail Extension in Montour Falls to the village's Marina Park was installed by a crane March 3rd, completing a project that began in 2016. Features.

Photo at right: The bridge needs to be secured and finishing touches applied before walkers are allowed on it.

Messmer, Tomassi, Tuttle win seats in Odessa

Gerry Messmer (pictured at right) was re-elected Mayor of Odessa in the village election March 16. Messmer, running unopposed, received 24 ballots in voting at the Municipal Building.

Incumbent trustee Aubrey Tomassi was re-elected with 22 votes, while Robert Tuttle Jr. won the other available trustee seat with 14 write-in votes, succeeding Anne Centurelli, who did not seek another term.

Each of the seats carries a two-year term.

Walter, Mangus, Arcangeli win seats in Burdett

Dale Walter (pictured at right) was re-elected Mayor of Burdett in the village election March 16. Walter, running unopposed, received 20 votes.

Incumbent trustees Judith Mangus and Linda Arcangeli were re-elected with 23 and 22 votes, respectively.

Each of the seats carries a two-year term.

20 years ago: When O-M girls won a state hoops title

This month -- March 2021 -- marks two decades since the Odessa-Montour High School girls varsity basketball team won the New York State Public High School Athletic Association Class D championship. Here is a look back. Anniversary.

Left: Travis Long, Senior Project Engineer with JSA Companies, outlined the planned water system project in Odessa. Right: Mayor Gerry Messmer brieflly shed his mask to address the dozen residents on hand.
Odessa water project outlined for residents

A planned upgrade of the Village of Odessa's water system was outlined March 15 by an engineer from JHA Companies of Montrose, Pa., to about a dozen residents attending a Village Board meeting at the Odessa Municipal Building. Water quality has long been an issue in a system that still has about 50 percent of the water pipes first installed in 1938. The project would, as envisioned, include some new pipes, new loops, and a new treatment system in a new building housing state-of-the-art equipment and providing office, meeting and heated-garage space for the village's Department of Public Works. With the grant-funded preliminary plan created by JHA, another grant will be sought from USDA-Rural Development. Approval would be followed by design and permit work, bids and construction. The cost could be as high as $1.4 million, but no increase is expected in the village's water rates.

Photo in text: Part of a power-point presentation at the Village Board meeting.

Palmesano criticizes Cuomo prison actions

Assemblyman Phil Palmesano presents a column: "Governor Cuomo's prison closures and policies are creating a dangerous 'power keg' environment inside New York State's correctional facilities."
Column.



Photo: Phil Palmesano

O'Mara rips 'Dem Scam' on Cuomo powers

State Senator Tom O'Mara blasts the Democrat supermajorities in the Senate and Assembly for approving legislation that he and other Republicans -- including Assemblyman Phil Palmesano -- say will keep Governor Andrew Cuomo's COVID-19 powers in place indefinitely. Government.

Photo: State Senator Tom O'Mara

Legislature appoints Jaynes to succeed Harp

The Schuyler County Legislature, meeting in special session March 17, appointed Laurence Jaynes of Burdett to fill the vacancy on the Legislature created by the resignation Feb. 28 of Van Harp, a Republican who had represented District 2. Jaynes, a member of the Burdett Village Board, was endorsed by the Schuyler County Republican Committee. The vote on Jaynes was 6-1 in favor, with the Legislature's lone Democrat, Michael Lausell, opposed. Jaynes' appointment is through Dec. 31, the remainder of Harp's term. Election for the next four-year term occurs in November. Harp -- a member of the Legislature for seven years and a retired FBI Agent and security consultant who won re-election in 2017 by a single vote over Joseph Campbell -- did not announce the reason for his resignation.

Photo: Van A. Harp (File photo)

Cayuga Health to resume limited visitation at Schuyler Hospital, Cayuga Medical Center. Business.

D'Alleva to succeed Kelahan as superintendent

High School Principal Kai D'Alleva (right) will succeed the retiring Gregory Kelahan as Superintendent of the Watkins Glen School District on Sept. 1. The School Board approved his contract in a unanimous vote at its meeting March 15. Kelahan said he will remain as Superintendent through August, helping D'Alleva transition into the job over the summer. Kelahan has been Superintendent for four years. D'Alleva, who taught Social Studies at Watkins Glen starting in 2006, and served as an elementary school principal in the Spencer-Van Etten School District from 2011-2013, was principal of the Watkins Glen Middle School in its final year, 2013-14, and has been the high school principal at Watkins Glen since then. His new contract will extend to 2025.

CCE Schuyler welcomes Executive Director

Cornell Cooperative Extension of Schuyler County has a new Executive Director, Nathan Scott -- formerly Executive Director of the Thrive Education Center, a community-based education program located outside Ithaca. He succeeds Phil Cherry, who retired. People.



Photo: Nathan Scott (Photo provided)

New business's focus: accounting, consulting

A recently opened business in Montour Falls -- STATEMENTS Accounting and Consulting Services, run by former Watkins Glen Area Chamber of Commerce CEO Rebekah Carroll -- is expanding and has moved into the historic Montour House. Business.

Photo: Rebekah Carroll (Photo provided)

O-M's Adams honored as Student of Month

The Watkins-Montour Rotary Club on Feb. 25th honored Odessa-Montour High School senior Megan Adams as its O-M Student of the Month. Adams, first in her class academically, is a student intern in a 4th grade class and a member of the varsity swim team and the Glen Gators. She plans to attend a SUNY University, majoring in Education.

Left: Megan Adams
Note: Rotary's Student of the Month program, shelved during the pandemic, was reinstated Feb. 18, when Watkins Glen senior Kayla Palmer was honored. Palmer, a standout student, has volunteered at the Elementary School and at church dinners, made masks for the hospital, and helped raise funds for the fight against cancer. She wants to be a cardiologist. She has been accepted at the Univ. of Buffalo and is hoping for other acceptance letters.

Sheriff's candidate Spaulding, if he wins, will appoint Matthew Maloney as his Undersheriff

Schuyler County Sheriff's Lieutenant Matthew Maloney will become Undersheriff if Breck Spaulding is elected Sheriff to succeed the retiring William Yessman, Spaulding has announced. Maloney has been with the Sheriff's Office for more than 22 years. People.

Photo: Matthew Maloney (Photo provided)

Hazlitt 1852 Vineyards unveils new podcast

The Hector-based winery releases Great Times Behind the Wines, hosted by Shannon Hazlitt Harts, daughter of Hazlitt's Co-CEO and owner, Doug Hazlitt. It looks at the people, methods and stories that have helped make the Hazlitt winery a success. Business.

Gravel truck accident in Watkins
The incident occurred Feb. 17 at Milliken's Corner in Watkins Glen, with the vehicle, shown above on its side, coming to rest near the front entrance to Landon's Pub & Pizza. For more photos and information, see Features. (Photo by Jenny Ambrose)

Kelahan plans to step down as superintendent

Greg Kelahan (right), now in his fourth year as Superintendent of the Watkins Glen School District, says he will retire as soon as the School Board finds a replacement and a "smooth transition" occurs -- "hopefully by September 1st." Kelahan, who will be 56 in June, has spent 32 years in education. He said he gave some thought to retiring last year, but decided he needed to stay on as the pandemic was gaining steam. He said he and his wife will remain in Watkins Glen, where they have purchased a home. Kelahan said he is looking forward "to the next chapter in my life," although he hasn't decided what that might entail.

An e-mail issue
One of my e-mails has developed a stubborn streak: most items don't seem to be coming through on it. Use this one, which I'm incorporating in the links at the bottom of each page:

Don't use Google to access this site
A few people have complained that they cannot access The Odessa File. If you know any of these people, tell them the problem is with Google, and that simply clicking on the Google link to this website often doesn't work. The screen comes up blank. Instead, have them type in odessafile.com (nothing more and nothing less) in the address line and hit refresh. That should solve the problem.
So ... avoid Google, at least for now.

For other recent Schuyler County news, click here.


For other recent Schuyler County news, click here.

Want to e-mail this website? Just click below.

Check out our Wine and Tourism page
We've updated our Wine and Tourism Page, with links to recent Chamber of Commerce blogs. Check it out here.

Want to contact us?
You can write to: P.O. Box 365, Odessa, NY 14869
You can call: (607) 742-2772
You can email:
chaef@aol.com

For other recent Schuyler County news, click here.

Area schools' Honor Rolls are here.
Area historical photos can be found on History.
For full coverage of the 2013 Alice Trappler murder trial, you can click here.

For other recent Schuyler County news, click here.




Click on the ad above to reach the ZiffLaw website.
--------

Click here or on the ad above to reach the Schuyler County Partnership for Economic Development website

--------------------------------

----------

Click on the ad below to reach the Spaulding for Sheriff website.

-----------

Click on the ad below.

229 S. Catherine St., Montour Falls
(607) 210-6600

We also have a Business Card Page. Click here.

----------------

Editor's Note

Debbie Stayer Kelly of Burdett -- a lifelong Schuyler resident, a single parent of two sons and a highly praised Cornell employee -- has Stage 4 cancer as well as a rare genetic mutation called Lynch Syndrome. She is facing a large financial burden as her battle continues.

Her Cornell colleagues have created a GoFundMe page for her that you can find right here. An update can be found by clicking on the Updates button on that site. I hope we all can help out.

--------------

Read The Stoneware of Havana, N.Y. and Its Makers
by Allen F. Sweet.

A history of the manufacturing of Stoneware in that village (Montour Falls) from 1850-1888. More than 100 color photos.

Available at the Schuyler County Historical Society Museum.

-----------

A book of poetry by J.A. Bauman of Watkins Glen -- "words that God gave me to share with you." Available through Amazon.com.

-----------

A Christian-based autobiography written by Melinda Kreischer, pen name for a long-time Finger Lakes area resident. Ordering information can be found here.

----------

My Wild Ride: The Untamed Life of a Girl with No Self-esteem, an autobiography by ex-Throughbred trainer Susan Bump -- who grew up in Montour Falls -- is now available in e-book formats at major retailers including Amazon.com

------------

Click on the ad below to go to the Schuyler County Transit schedule.

-----------

The Elizabeth Amisano Ovarian Cancer Education Fund
Live Like Liz, Inc.
P.O. Box 434
Watkins Glen NY 14891
www.LiveLikeLiz.org
LiveLikeLiz@yahoo.com

---------

----------------

A novel by Steve Piacente about a military cover-up, and about the ethical boundaries of journalism. For a closer look, click here.

---------

The author, J.N. Brown, is a 2005 graduate of Odessa-Montour High School. He works at Corning Inc. To visit his website, click here.

----------

An account of a daughter's eating disorder and her mother's seeming helplessness and desperation in the face of it -- and yet a story of hope, love and survival, and a lifeline to other parents dealing with obsessive behavior. $17.95 from ecwpress.com

-----------

A self-help guide to understanding the role of emotions, this book offers a four-step path to emotional mastery and freedom. $15.95 from Infinitypublishing.com

-------

We also have a Business Card Page. Click here.

------------------
An eternal message of lights, hope and faith

The week following Susan Haeffner's passing was fraught with signs -- most of them light-based, and one in the form of a vision. Here the editor relives those days in an effort to pass along a message of hope and faith. Message.

Above: The Aurora Borealis (From the Internet--as seen in Scandinavia)

-----------
Oh, the famous faces I've seen

The editor has been thinking about fame (a commodity foreign to him personally), and about the famous people he has encountered. Some thoughts on the subject. Famous.

The Sound and the Silence: A Memoir
Some things in life can mean a great deal -- can embody hope and dreams ... and memories. The sailboat is one such thing for the author. Silence.
---------

Some sports stories and essays inside
Check out our sports related stories and essays, located at the bottom of the Sports Page.

Some special feature packages
From stories of life years ago along Steam Mill Road, to stories by the editor -- you can find them at the bottom of Features.
---------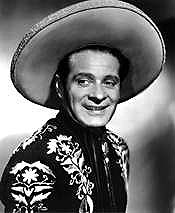 The editor's long search for some childhood icons
When he was a child, the editor let fear get the better of him while he was watching a pair of beloved TV heroes in peril. The scar from that experience lingered for decades. For a journey through what the editor's son calls "a weird obsession," click here.
Above: One of the heroes in question.
------
A cabin in the woods
The editor travels, figuratively, back in time to an old haunt, familiar faces and warm memories. Cabin.