Click on the ad above to reach the Glenora website.
--------------
Seneca Harbor Station & Captain Bill's
To reach the website of the Seneca Harbor Station and Captain Bill's, click here.
Captain Bill's and Seneca Harbor Station is accepting job applications for all positions. Please stop in and fill out an application at Seneca Harbor Station or email: shs@stny.twcbc.com to be scheduled for an interview.
-------------
GVA --
Genesee Valley Agency

We pride ourselves on providing outstanding customer service.
While providing insurance,
Your Way.
Contact us to see why so many people have switched.
Monday-Friday 8:00-4:30.
Main Steet, Odessa, NY.
Arkport, Avoca, Caledonia, Candor, Dansville, Wayland

Telephone 607-594-3335
-----------
Click on the ad above to visit the Visions Credit Union web site -- you deserve a financial partner that has your best interest in mind!
------------
Watkins Glen Supply, Inc.
P.O. Box 70
2768 State Route 14
607-535-2454
wgsupply@gmail.com
www.wgsupplyny.com
_____________ .
The Great Escape
Ice Cream Parlor
221 S. Franklin St.,
Watkins Glen, NY
607-535-7354
----------------
The Odessa File's
Primary Pages
Sports
People
Features
Business
Government
Forum
Schools
PSA
Calendar
History
Obituaries
Wine & Tourism
Classifieds
Agriculture
Columns

Odessa Wine
and Spirits
We are located on Main Street in Odessa, next to the Tompkins Trust Company branch.
Send us an email to sales@odessawinesandspirits.com to let us know what you would like us to have in stock.
-----------
SCT Computers
Apple Certified Technicians
Microsoft Certified Systems Engineers
A+ Certified Technicians
Visit us at 306 N. Franklin St., Watkins Glen, 607-535-2495
or
124 Main St., Penn Yan
(315) 694-7399
Email:
Support@SCTcomputers.com
www.SCTcomputers.com
----------------

Your authorized FedEx ship center
M-F 8:00-5:30 (Cut off time 3 pm)
Sat. 10-2 (no pickups)
306 N. Franklin Street
Watkins Glen NY 14891
607-846-7377

Pavilion, Picnic Area, BBQ Pit available with reservation.
Memorial Day Service
every Memorial Day 11 a.m.
Check out this beautiful park.
Forms for engraved bricks or benches are available at
visitors center or at schuyleramericanlegion.com
Questions? Call Clayton Snow
607-742-5565
--------------------
Click on the ad below to go to the United Way of Schuyler County website.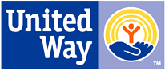 ---------------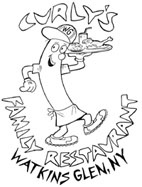 Curly's Restaurant is a page sponsor -- of our People Page. People.
Other page sponsors:
Business -- Sidle Insurance
Sports -- Cayuga Health
Features -- Mattress by Appointment
Government -- Jr. Specchio's Inc.
Schools -- Watkins Sporting Goods
Calendar -- Hi-Lites
Forum -- Warren Real Estate
------------------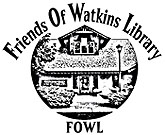 To reach the FOWL website, click on the logo above.
-----------
To go to Jim Guild's Famous Brands website, click on the drawing above or here.
-----------------
Our Primary Pages
Sports
People
Features
Business
Government
Forum
Schools
PSA
Calendar
History
Obituaries
Wine & Tourism
Classifieds
Columns
-----------
Click below to go to the
Rotary Club website.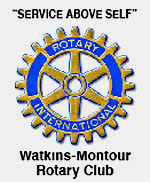 ----------
Contact this website at:
chaef@aol.com
----------------
4 Novels by the editor
Island Nights
Excerpt here.
The Islander
The entire novel:
Cabins in the Mist
Excerpt here
The Maiden of Mackinac
Excerpts Maiden
---------------

Click on the ad below to reach the website.



Matthews, wife face perjury charges; their lawsuit against Watkins mayor dismissed

Former Watkins Glen Police Department Sergeant in Charge Brandon Matthews, 36, and his wife Danielle, 38, were arrested Friday by State Police on Superior Court warrants charging multiple counts of perjury -- eight by Brandon Matthews, along with a charge of official misconduct; and three by Danielle Matthews. A state police press release did not specify where or when the alleged offenses occurred, but a lawsuit brought by the Matthews against Watkins Glen Mayor Luke Leszyk -- in which multiple pages of depositions were given by the couple alleging sexual harassment and abuse of authority by Leszyk-- was dismissed Tuesday, according to a published report. Matthews has been on administrative leave from the police department. State police said he and his wife "are awaiting arraignment on their charges." Yates County District Attorney Todd Casella is serving as special prosecutor in the case.

Photo in text: Brandon Matthews (File photo)

Friday Sports Scoreboard:

Boys Basketball
Trumansburg 63, Odessa-Montour 45
Dryden 61, Watkins Glen 50

Girls Basketball
Watkins Glen at Spencer-Van Etten

Stories on Sports.

The Chalk Couture table was one of two dozen vendor stands operating on the first day of the two-day Holiday Fair.
Holiday Fair offers array of crafts, gifts and fun

Two dozen vendors set up shop Friday evening in the new Seneca Lake Events Center at Clute Park in Watkins Glen for the first day of an inaugural two-day Holiday Fair there. The Artisan Market showcased vendors selling crafts, jewelry and other items. Outside, the new ice rink that opened earlier in the day featured a number of skaters, and beyond that, a horse-drawn carriage was providing rides in the park. The fair was scheduled to continue today (Saturday) from 9 a.m.-4 p.m., featuring the same vendors, more skating, more rides, and activities for kids -- along with a visit from Santa late in the morning.

Photo: Jewelry designed by Kendra Shaw at her Plume Creations table at the Artisan Market in the Events Center.

40 new COVID-19 cases in Schuyler
Schuyler County Public Health on Friday reported 40 new COVID-19 cases since its last report Wednesday, bringing to 2,116 the number of cases in Schuyler since the pandemic began.
There are 94 active cases, while a total of 2,004 people have recovered. Two people are currently hospitalized, while 18 have died since the pandemic began. A total of 10,380 county residents, or 58.3%, are fully vaccinated. This year to date, 78.5% of the cases have been in people not fully vaccinated. The last recorded 7-day rolling positivity rate in the county was 9.9%.
The Town of Dix leads the other towns in cases with 528, while the Town of Hector has had 446, Montour 309, Catharine 203, Reading 192, Tyrone 191, Orange 166, and Cayuta 81.
For vaccination information, follow Public Health at www.schuylercounty.us/CivicAlerts.aspx?AID=469.

Transit is adding Chemung-Schuyler service

A new service will be offered by Schuyler County Transit starting in January 2022: a route expansion providing transportation between Chemung and Schuyler counties. Business.

Photo: A Schuyler County Transit bus.

Ceremony for COVID victims set at courthouse

Schuyler County will conduct a tribute for the 18 community members who Public Health has reported lost due to COVID since the pandemic began. The event is set for 8:30 a.m. Wednesday, Dec. 8 in front of the County Courthouse in Watkins Glen.

There will be small memorial presentation where a wreath and flags are placed on the wall of the courthouse in honor of those who have passed away. Community members are invited to attend.

"COVID has touched each of us in some way," said Deputy County Administrator Fonda Chronis. "We all know friends and family who contracted the virus and were lucky enough to survive. In our community, 18 families were not that fortunate, so it is important that we, as a community, remember those who lost their lives, and bring attention to the dangers COVID continues to cause."

"Each bird on the wreath represents a deeply-felt loss by a family and the community," said Interim Schuyler County Public Health Director Nancy King, MD. "It reminds us to keep working hard to protect each other."

Dena Carrigan makes a point as she talks with Kai D'Alleva before the meeting.
Chamber holds annual membership meeting

The Watkins Glen Area Chamber of Commerce held its annual membership meeting Wednesday evening at the Glenora Wine Cellars' Veraisons Restaurant, in conjunction with its monthly mixer. A 2022 budget was approved and a slate of directors elected, while new Executive Director Nigar Hale addressed the 50-plus people on hand. Also speaking were Chamber officials Stephanie Specchio and Abby Lane, along with board officer Raymond Lincourt of Roadmasters.

Photos in text: Chamber Executive Director Nigar Hale, left, and Raymond Lincourt, who ran the business meeting.

And inside:

--Holiday Lights-Schuyler Style contest set. Features.
--Red Ribbon Week contest winners announced. Forum.
--Where to drop off Seneca Santa gifts. Forum.
--Be aware of unsolicited property offers. Government.

Two join The Essentials of Schuyler County

Two individuals -- Olympian Olivia Coffey and the late Nelson Beebe -- are being honored as the latest members of The Essentials, a group of outstanding Schuyler County residents or natives who have impacted life here or elsewhere. None of the 30 Essentials are in the Schuyler County Hall of Fame, but perhaps will be someday. Essentials.

Click on the ad below to reach the survey.


$5 tickets for all seats and all shows this weekend for Clifford.



Looking to buy baseball, football, basketball, hockey, non-sports cards, mostly pre-1988. Call
Charlie Haeffner at (607) 742-2772.

And inside

Read the latest Letters to the Editor on the Forum Page.

Rotary donation helps Hanlon Elementary reading program. Schools.

For Part 1 of "Schuyler County and Me," reprised, Click here.
For Part 2, click here.
For Part 3, click here .
For Part 4, click here.
For Part 5, click here.

******
The Editor's Columns

--Obituaries--
Death Notices on the Obituary Page.

Zachary Michael Lisk, 29, of Punta Gorda, Fla.
Philip J. Swaney Sr., 74, of Cayuta.
Philip Charles Bond, 77, of Hector.
Marjorie Jean Merrill, 88, formerly of Alpine.
Rudolph M. Paige, 82, formerly of Mecklenburg.
MaryLou LaRue, 88, formerly of Rock Stream.
John Lederman, 77, of Watkins Glen.
William S. Clark, 64, of Watkins Glen.
Camille Sue Alger, 80, of Rock Stream.
Rita Dott Acker, 95, of Watkins Glen.
Joanne Tanner, 65, of Odessa.
Patricia (Stillman) Emery, 78, of Montour Falls.
William R. "Bill" Bowen, 71, of Ovid.
David P. Scholtisek, 77, of Watkins Glen.

To reach the Famous Brands website, click here.



Among those at the Lions Christmas party were, from left: Mike Mize, Nancy Davis, Karen Edwards and Phil Edwards. (Photo provided)
Lions raise funds for Bath VA holiday program

The Hector Area Lions Club, at what it billed as a "Roaring Good Christmas Party" Monday night at the Burdett Fire House, raised $1,521 for the Bath VA Medical Center's "Operation Making Spirits Bright" program in support of veterans and their families. Other Lions clubs from Campbell, Corning, Big Flats, and Ovid-Willard also attended. Fund-raising was largely through a White Elephant Gift auction. "With this money," said Hector Lions Vice-President Kim Karius, the Bath VA "will be able to help a couple of families in need. What better way to help those who served us and our country than at Christmas when a little help can go a long way?"

Photo: Sue Rochell at the party's food table. (Photo provided)

A column by State Senator Tom O'Mara

State Senator Tom O'Mara provides us with a weekly column, this time titled "Nourish NY emerges as a highlight of effective government." Column

Left: State Sen. Tom O'Mara

Hazlitt 1852 announces leadership changes

Hazlitt 1852 Vineyards has announced the promotions of Daniel DeBell to President and COO, and Mark Hurlbut to Chief Financial Officer. John Keeler, who announced his retirement as President earlier this year, will continue to serve during the transition. Business.

A column from
Ziff Law's Jim Reed

Attorney James B. Reed of the Ziff Law Firm in Elmira offers this regular column, tackling issues that you might encounter in your daily lives. This time: "Looking for a challenge? Ride the Bike the Finger Lakes 11 Challenge." Column.




Left: Attorney Jim Reed



Click the ad below to reach the Hazlitt 1852 website.
Click here to reach the Hazlitt 1852 Facebook page.

Want to phone The Odessa File?
You can reach us at (607) 742-2772



Click on the ad below to see
more about Cabins to Castles.

Click on the ad below to reach the
Seneca Harbor Station and the
Captain Bill's Seneca Lake Cruises site.
The Seneca Legacy dinner cruise ship.


West finally beats East in annual Davis game

The West was victorious Tuesday night in the annual Ernie Davis Exceptional Senior Classic football game, defeating the East 41-7 at Johnson City High School. It was the first win for the West since 2009. Sports.


Photo: Seneca Indians Cayden Confer, left, and Daniel Ely played in the Davis Classic, with Confer scoring a West touchdown. (Photo provided)

Sheriff-elect Kevin Rumsey, right, shakes hands with his Undersheriff-designate, Andrew M. Zeigler.
Rumsey names Zeigler as his Undersheriff

Schuyler County Sheriff-elect Kevin Rumsey on Monday said a 28-year department veteran, Deputy Andrew M. Zeigler, will be his Undersheriff, effective when Rumsey takes office on Jan. 1. Zeigler, a member of the department's Road Patrol for 23 years and part of its K-9 corps since 2001, has been named Deputy of the Year twice. He and his wife Judy live in the Town of Montour, where they raise and train German Short Haired Pointers for hunting and search and rescue. Zeigler has also spent the past eight years as a volunteer with Schuyler Ambulance. "I believe that Deputy Zeigler has the experience, knowledge, and complete ability to excel in the role of Undersheriff," said Rumsey. "He cares about the people he works with, and he has their utmost respect."

Photo: Undersheriff-designate Andrew M. Zeigler.

All-Schuyler All-Stars
The Odessa File's All-Star picks from the fall high school sports season are unveiled -- along with the selection of two MVPs. For a story and listing of the All-Stars, see Sports.

Mooney places 13th in Breaststroke at States

Watkins Glen High School junior Faye Mooney finishes third in the Consolation Finals and 13th overall in the 100 Yard Breaststroke at the NYS High School Swimming Championships, held across two days at Ithaca College. Sports.

Photo: Faye Mooney before Saturday's race.

Lucky Hare plan goes before Planning Board

The Watkins Glen Planning Board gives preliminary site plan approval to external changes at the former Orient Hibachi Buffet (left), which the Lucky Hare Brewing Company plans to turn into a tap room and restaurant in 2022. Government.

Rotary Club President Judy Phillips, right, offered Special Recognition to longtime club Secretary Terri Orbin.
Local Rotary Club celebrates its first century

The Watkins-Montour Rotary Club celebrated its 100th anniversary Thursday night with a dinner at the Watkins Glen Harbor Hotel. The club, which first met on Nov. 17, 1921, is dedicated to serving the community with the motto "Service Above Self." The event was emceed by club President Judy Phillips, and featured a number of speakers, including President-elect Ted Marks.

Photo: Peter Honsberger, right, makes a point with J.C. Argetsinger before the Rotary dinner at the Harbor Hotel.

Legislators oppose Hochul's prison closures

The Schuyler County Legislature, meeting in special session, passes a resolution strongly opposing Governor Kathy Hochul's prison closure plan, and debates the Constitutional County movement taking place in Schuyler. Government.

Photo: County Attorney Steven Getman at Monday's meeting.


The house-color game ...

The editor recounts the adventure involved in getting his house painted. Column.

Anyone caring to advertise may contact the publisher, Charlie Haeffner, at chaef@aol.com for information.

'The Wedding Singer" lead characters Robbie Hart (played by Alex Gill) and Julia Sullivan (Kelsey Johnson) meet in the opening act.
LCP's "Wedding Singer" ends its 3-day run

The Lake Country Players -- with a cast ranging in age from from 17 to 67 -- presented the musical "The Wedding Singer" over the weekend in the Watkins Glen High School audiitorium. The play, which opened Friday night and was presented again Saturday night, concluded its run with a Sunday matinee. Features.

Great Escape co-owner Jackie Honsberger, left, and Desiree Groves, right, visited the Humane Society in Montour Falls Wednesday, Nov. 10 -- to deliver pet items Desiree was donating to the Humane Society, and $300 the Great Escape added through a Pints for Paws drive.
Birthday tradition benefits the Humane Society

For eight years now, 13-year-old Desiree Groves, daughter of Ron and Kara Groves of Watkins Glen, has donated pet food and other items to the Humane Society of Schuyler County as part of her birthday. She asks family and friends each year to give those items to her as birthday presents, which she then gives to the Humane Society. This year, for the second year, Great Escape Ice Cream Parlor co-owner Jackie Honsberger joined in the effort by raising money for the Humane Society through a mid-October Pints for Paws promotion whereby she donates to the Humane Society $1 for each pint of ice cream sold during the promotion, and $2 for each quart. Together with community donations at The Great Escape (pictured), that amounted to $250 last year, and $300 this year.

Objecting to state's prison plan
Legislator Phil Barnes (above) suggested at its meeting Nov. 8 that the Schuyler County Legislature ask the state to reconsider the upcoming closure of six prisons -- including the Southport Correctional Facility in Chemung County and the Willard Drug Treatment Campus in Seneca County (see Government). County Attorney Steven Getman asked for time to coordinate with affected communities in those two counties, after which legislators can expedite their request with a Special Meeting. "Criminal justice reform just doesn't fit," said Barnes of New York's recent reform actions. "Where is it going to end?"
County budget OKd; tax rate, tax levy decrease

The Schuyler County Legislature on Nov. 8 unanimously approved a 2022 county budget that calls for decreases in the tax rate (from $7.13 per $1,000 of assessed valuation to $6.87) and in the tax levy (from $11,323,706 to $11,040,870). The 8-0 vote came after a 17-minute explanation of the $55.2 million spending plan by County Administrator Tim O'Hearn -- his 17th annual such presentation and his last one before retirement at the end of the year.

Photo: Administrator Tim O'Hearn at the meeting.

Two Goats Brewing donates to SOS program

Two Goats Brewing owners Jon and Jessica Rodgers present the Spirit of Schuyler with an $8,500 donation toward the non-profit's scholarship program. Business.

Photo at right: Jon and Jessica Rodgers with the check presented to Spirit of Schuyler. (Photo provided)

Watkins girls win 5th straight Section IV title

The Watkins Glen High School girls varsity swim team -- led by Faye Mooney, Thalia Marquez and Alannah Klemann -- wins its fifth straight Section IV, Class C Swimming Championship. Mooney was named the meet's Outstanding Performer. Sports.

Photo: Watkins' Faye Mooney.

Rumsey rolls to victory in the Sheriff's race

Kevin Rumsey, who defeated Undersheriff Breck Spaulding in the Republican Primary in the race for Schuyler County Sheriff, prevailed again Nov. 2 in the general election, unofficially garnering 61.2 % of the vote -- outpolling Spaulding 2,843-1,789. Rumsey was running on three ballot lines (Republican, Conservative and Community First), while Spaulding was on one (Safe Schuyler). Rumsey, a Sheriff's Investigator, will take office upon the retirement of current Sheriff William Yessman at the end of the year.

In other contests:

County Legislature: District 1 incumbent Republican David Reed defeated Democratic challenger Howard Cabezas, 339-162. Legislators running unopposed were Laurence Jaynes (District 2), Michael Lausell (District 3) and James Howell (District 4).

Town of Dix Supervisor: Democrat Dominick Smith defeated Incumbent Republican Harold Russell, 476-424.

Hector Town Council: Two female incumbents, Jessica Rodgers (865 votes) and Elizabeth Martin (794), both Democrats, won re-election in a four-person race for three seats. The third seat went to Republican Robert Mahaney (who received the most votes, 898). Democrat Katie O'Connor finished fourth (692).

Photo: Keven Rumsey (File photo)

Frustrations boil over; and a tour of new Hall

A discussion of the changing face of Odessa led to loud words at a Village Board meeting Nov. 2. After the session, the board toured the newly purchased property along Church Street that will serve as the next Village Hall (right). Government.

Contest winner

The Schuyler County Coalition on Underage Drinking and Drugs unveils its K-6 billboard contest winner, one of 26 entries from Hanlon Elementary School. Schools.

The start of The Arc Grand Prix Run and Walk at WGI.
Arc Grand Prix Run and Walk returns to WGI

The annual Arc Grand Prix Run/Walk on the Watkins Glen International race course was held Saturday morning, Oct. 30 with 360 registrants. The fund-raiser for The Arc of Chemung and Schuyler saw Adam Piasecki of Burdett finish first on the 3.4-mile course in 22:38. Top female finisher was Leslie Dubrava of Watkins Glen in 24:03. Awards are presented to the top finishers, both male and female, in age groups: 9 and under, 10-19, 20-29, the 30s, 40s, 50s, 60s, and 70-and-above. The race was back after being canceled last year due to the pandemic.

Photo at right: Overall winner Adam Piasecki after the race.
Left: Top female finisher Leslie Dubrava of Watkins Glen. Right: Skip Strobel of Odessa, second in the male 50-59 age group, finished in 27:14.

Former Oriskany principal awarded $484K in federal court in ruling against district, Kelahan

A federal jury has awarded $484,000 to a former Oriskany Junior/Senior High School principal in a discrimination lawsuit brought against the school district, its School Board and its former superintendent of schools, Gregory Kelahan. Kelahan (pictured at right) was later the superintendent of schools in Watkins Glen. Schools.

Available on Kindle:
The Maiden of Mackinac

This story -- which spans 700 years and ranges from our region to Northern Michigan -- tells of a quest for the truth behind a legend ... the legend of a Native American maiden reputed to be centuries old. It was written by Charlie Haeffner, and is available now on Kindle at Amazon.com. To see the ad, click here.

Left: Cover art by Jon Haeffner



For other recent Schuyler
County news, click here.


Visit Jerlando's Ristorante & Pizzeria

Three locations: in Watkins Glen, Horseheads and Montour Falls

Click here or on the photo at left to go to the Jerlando's website. There you will find information about all three locations, plus menus.

Left: The front of the recently renovated Jerlando's at Franklin and 4th Streets, Watkins Glen


Watkins Glen Harbor Hotel
on the Seneca Lake waterfront.
16 N. Franklin St, Watkins Glen, NY
(607) 535-6116
Upscale, contemporary rooms and suites plus an American restaurant, an indoor pool and a fitness center.

For other recent Schuyler
County news, click here.

Looking to advertise on The Odessa File?

We are always looking for advertisers to help promote their businesses and, by extension, our region. For a list of Odessa File Ad rates, click here.

Anyone wishing to contribute to The Odessa File -- which is dependent on advertising and donations -- may do so through a Paypal link in the left column of this page or by sending a check to The Odessa File, P.O. Box 365, Odessa, NY 14869.

Phoning The Odessa File?
You can reach us at (607) 742-2772
or reach us by email at chaef@aol.com

Halloween parade
Kids in Odessa, accompanied by their parents, marched in a Halloween costume parade late Sunday, Oct. 31 hosted by the Odessa Wesleyan Church. The parade, led along village streets by the Odessa Fire Department, began in front of the Odessa-Montour school and ended there. Trick or treating followed in the village from 6-8 p.m.

Hopefuls vie at Meet the Candidates forum

Candidates for various political races in Schuyler County were on hand Monday, Oct. 25 for a Meet the Candidates Night at the Watkins Glen Performing Arts Center. Four people running for three seats on the Hector Town Council were present, as were the two men running for Schuyler County Sheriff: Undersheriff Breck Spaulding and Sheriff's Investigator Kevin Rumsey. Government.

Photo: Moderator Judy Phillips posed questions to candidates.

Neale delivers reading from book on Catharine

Author Cynthia Neale -- a Finger Lakes native and a resident of New Hampshire who often visits Schuyler County -- presented a literary reading Oct. 25 at Lafayette Park in Watkins Glen where she shared insights and excerpts from her upcoming novel Catharine, Queen of the Tumbling Waters. She is currently editing the book, historical fiction about an Iroquois leader of regional import who is buried in Montour Falls. In it, says Neale, "Catharine meets Benjamin Franklin and other players who are forming this new country, and she and her people become an intriguing influence on a new democracy." The reading was presented by the Watkins Glen Writers Group.

Photo: Cynthia Neale in Lafayette Park before the reading.

WGHS Homecoming King and Queen unveiled

The Homecoming King and Queen at Watkins Glen High School are Douglas DiGregorio and Melanie Wysocki. They were announced Oct. 23 at a Homecoming Party at the Watkins Glen State Park Pavilion. Plans to unveil the winners at Friday's football game were delayed when the game was canceled. The King and Queen candidates were nominated by the senior class, with voting by the 9th through 12th grades. Other King nominees included Cameron Holland, Owen Scholtisek, Draven Hollenback and Ben Swinnerton. Other Queen nominees were Abby Gibson, Bailey Beaumont and Kimberly Smith Brown.

Photo: Douglas DiGregorio and Melanie Wysocki (Provided)

O'Mara rips current gas tax, possible increase

State Senator Tom O'Mara (right) has joined other members of the Senate Republican Conference in calling for the suspension of the state's gas tax, one of the nation's highest, and in continuing to voice opposition to legislation under consideration by the state Legislature's Democrat majorities that he said could raise the gas tax by 55 cents and increase home heating costs by upwards of 25%. Government.

Tuttle resigns from the Odessa Village Board

Robert Tuttle, elected in March to a 3-year term on the Odessa Village Board, announced his resignation at the Oct. 18 board meeting, citing his intention to move in early November to North Dakota. Tuttle, a truck driver, says he has several job interviews lined up there. The board will seek an appointee to serve out Tuttle's term.

In other business, the board announced it is changing its meeting night from the third Monday of the month to the first Monday of the month, effective in November -- meaning the next regular meeting will be held on Monday, Nov. 1.

Before then, a special meeting will be held on Wednesday, Oct. 20, for discussion of the state's new cannabis laws and how they might impact the village.

Photo: Robert Tuttle at Monday's board meeting.

Among the speakers were, from left, Schuyler County Undersheriff Breck Spaulding and Lieutenant Matt Maloney, and William Campbell, owner of the Schuyler Glass Company.
Viewpoints vary on marijuana dispensaries

About 20 village residents were on hand Oct. 21 at the Odessa Municipal Building for an information session on the effect of the state's liberalized marijuana law on localities -- whether or not they approve the establishment of dispensaries. The Odessa Village Board has indicated it will opt out of the state's dispensary plan, wishing to leave it to voters in March. Watkins Glen, by contrast, has decided to opt in to the program. Speakers at the meeting varied in their viewpoints, with Gretchen Silliman of SCCUDD (Schuyler County Coalition on Underage Drinking and Drugs) opposed to the concept in general -- the presence of marijuana presenting a threat to youths; and William Campbell of the Schuyler Glass Company in support of permitting such outlets in Odessa, indicating he wants to operate one. SCOPED (Schuyler County Partnership for Economic Development) Executive Director Judy McKinney Cherry told the meeting by phone that localities with dispensaries will benefit through sales tax and jobs, with "a positive impact on the bottom line."

Photo in text: Odessa Mayor Gerry Messmer at the meeting.

Hale named Chamber's next executive director

The Watkins Glen Area Chamber of Commerce and the Schuyler County Tourism Promotion Agency Board of Directors have appointed Nigar Hale as the Chamber's next Executive Director, effective November 1. Hale will succeed Michael Hardy, who is resigning at year's end. Business.

Left: Nigar Hale (Photo provided)
IMRRC names new executive director. Business.

Participants head out onto the track at the fund-raising Walk to End Alzheimer's held Oct. 14 at Watkins Glen International.
Walk at WGI raises funds to fight Alzheimer's

About 200 people registered for the Thursday, Oct. 14 Walk to End Alzheimer's at the Watkins Glen International racetrack. The event, one of many held annually around the country, raised more than $60,000 through registrations and sponsorships. WGI offered use of the facility as a charitable donation. Another walk is scheduled for 9 a.m. Saturday at Elmira's Eldridge Park.

Photo: Among the walkers were Gracie, foreground, and Cookie, along with their owner, Gail Valentino of Dansville, who said this was her seventh such walk over several years.

4 young friends from Glen raise $1,001 for SOS

A 13-year-old girl who wanted to raise some funds for a worthy cause joins with three 9-year-olds to generate $1,001 for the Spirit of Schuyler, a non-profit that provides emergency funding for county residents in need. The money, raised at the Watkins Glen Grand Prix Festival, was presented to the Spirit of Schuyler on Saturday, Oct. 9. Features.

Photo: Certificate presented by the Spirit of Schuyler.

Spaghetti dinner, take-out style
Volunteers at the United Way of Schuyler County's annual "Kickoff" spaghetti and meatball dinner at the Montour Falls Moose Lodge clean up the kitchen there on Monday evening, Oct. 11, after preparing about 300 meals sold as take-outs for drive-through and walk-in customers. The dining hall remained vacant -- a far cry from pre-Covid years when on-site dining was a large part of the evening's proceedings.

Assemblyman Phil Palmesano addresses the audience attending the Firefighter Memorial Ceremony.
Fallen firefighters honored at memorial service

The three fallen firefighters whose names are on a memorial plaque in the Schuyler County Emergency Services Memorial Park outside the Sheriff's Office in Watkins Glen were honored Oct. 6 at the county's first annual Firefighter Memorial Ceremony at the park. Thomas J. Tobin of the Tyrone Fire Department (he died in 1992), Alton L. Lewis of the Montour Falls Fire Department (1999) and Dale E. Jaynes of the Burdett Fire Department (2019) were eulogized by Sheriff William Yessman, Assemblyman Phil Palmesano, County Fire Coordinator Bill Kennedy and County Deputy Administrator Fonda Chronis in short speeches. The Memorial Park was the site of a similar ceremony honoring police in the spring.

Photo: A ringing of a bell was part of the memorial service.

A column by Odessa Mayor Gerry Messmer

The mayor provides us with his 11th in a series of columns on what is happening in Odessa and the surrounding area. This time he discusses what he sees as the need to move on from party line voting -- casting ballots instead for the people who can best represent us all. Column.

Photo: Odessa Mayor Gerry Messmer

Jackie Honsberger of the Great Escape Ice Cream Parlor in Watkins Glen makes some ice cream with a liquid nitrogen machine at the Business Expo.
Vendors, services displayed at Business Expo

The Watkins Glen Area Chamber of Commerce held its 15th annual Business Expo on Oct. 6 at the Watkins Glen Community Center, with many area businesses on hand to meet prospective customers, check out competitors, showcase their products, recruit for fall and winter workforce needs, and distribute promotional literature.

Watkins Village Board eyes Clute Park projects

The Watkins Glen Village Board on Tuesday night, Oct. 5th discussed expansion of Clute Park camper sites to a section designed for tents. Permission would have to be given by park owner Cargill, and the board wants to study the cost involving installation of water, electric and sewer service. It also discussed a preliminary proposal from an undisclosed vendor interested in operating food service out of the new Events Center at Clute, but needs more information. The plan would require construction of an addition, primarily to expand kitchen facilities. The vendor would bear the initial cost, with payback possibly through an extended and discounted lease.

Photo: Mayor Luke Leszyk at the meeting.

The Easterlings and their children, Noel and Emry, cut the ribbon. On the left are Farm Sanctuary co-founder Gene Baur and Montour Falls Mayor James Ryan. On the right is the Chamber of Commerce's Michael Hardy.
Ribbon-cutting welcomes vegan restaurant

A ribbon was cut at a ceremony Oct. 5 marking the opening of Grandma's Kitchen, a vegan restaurant at 123 S. Catharine St., Montour Falls. The restaurant is owned and operated by Mike and Casey Easterling, who moved here from the New York City area and want to "connect the past" -- recipes their grandparents utilized -- "with the present and future," in the words of Casey. Speakers at the ceremony included the Easterlings, Montour Falls Mayor James Ryan, Farm Sanctuary co-founder Gene Baur (who praised the growth of "plant-based agriculture" in this region), and Watkins Glen Area Chamber of Commerce Executive Director Michael Hardy. Mike Easterling served up some snacks for the dozens of spectators on hand.

Photo: Grandma's Kitchen.

Food stands were a favorite stop Oct. 2 at the Falls Harvest Festival in Montour Falls.
Sunny skies greet
Falls Harvest Festival

Sunny skies and a sizable crowd were in evidence at the Oct. 2 Falls Harvest Festival in Montour Falls. The gathering on Main Street -- which featured food and craft vendors, entertainment, information tents and fireworks -- was presented by Watkins Glen Promotions. Title sponsor was the Cayuga Health System.

Photo: Nate the Great was one of the entertainers. He played guitar, sang and juggled.
Gun locks distributed at festival. Features.

Hector holds its inaugural Harvest 5K race

Nathan Trimer of Hector wins the inaugural Hector Harvest 5K race -- a fund-raiser to help the Hector Lions Club as it serves the community. More than 100 people registered for the event, held on a sunny autumn day. For a list of the winners and "Gold Sponsors," see People.


Photo: Overall 5K winner Nathan Triner. (Photo by Doug Yeater)

O-M Class of 1971 holds a weekend reunion

Members of the Odessa-Montour High School Class of 1971 gathered in Schuyler County over the Sept. 17-18 weekend for their 50th anniversary reunion. They met Friday night at the Seneca Harbor Station Restaurant, gathered at the O-M school Saturday afternoon for a tour of the facility, and ate dinner that evening at the new event center at Clute Park in Watkins Glen. Schools.

Launch Party marks Festival of Lights opening

A grand opening Launch Party was held Sept. 15 behind the Grist Iron Brewing Company off Route 414 for the new Finger Lakes Festival of Lights. The festival, on Grist Iron property, features thousands of illuminated, colorful lanterns along a wooded path and telling a story. The festival will run at least through November, and if successful is expected to return annually with a changing theme each year. Business.

Photo: A larger than life, illuminated bird is featured atop the gate leading to the wooded Festival of Lights path.



The Flats on Broadway, the former Union Grammar School and former Rural Urban Center at 208 W. Broadway, Montour Falls.
Flats on Broadway building, a former grammar school in Montour Falls, marks its centennial

The Flats on Broadway, an apartment complex in Montour Falls that was the Union Grammar School from 1921-1965 and then the Rural Urban Center (housing county offices) until 2008, marked its centennial Sept. 16 with a celebration in front of the building -- owned and operated by Bruce Nelson of the Nelson Development Group since 2010. Nelson, who oversaw renovation of the building into residential and commercial space, also renovated the Montour House in the village and the Municipal Light and Water Plant in Watkins Glen into residential complexes. Speakers Thursday included Watkins Glen Area Chamber of Commerce Executive Director Michael Hardy, Montour Falls Village Trustee Jim Nolan, and Nelson.

Photo: Building owner Bruce Nelson, center, with Flats on Broadway residents Claude Cole (who has lived there for two years) and Beverly Martin (for three years). Both Cole and Martin graduated from the Montour Falls Union Grammar School that once occupied the building -- Cole in 1951 and Martin in 1955. They said they love their apartments.

Legislature approves "Social Host" law

The Schuyler County Legislature on Sept. 13 unanimously approved a "Social Host" Local Law that will hold "Social Hosts" criminally liable for providing alcohol or drugs to children under 21 or for hosting a gathering where children are permitted to drink or use drugs. It will take effect in about two months, after it is filed with the state. Govt.

Photo: Schuyler County Legislature Chair Carl Blowers.

A retired New York City firefighter, Lt. Steve Casquarelli, was the keynote speaker at a 9/11 memorial service Saturday, Sept. 11 at Shequagah Falls in Montour Falls.
Memorial service message: Never forget

About 60 people were on hand Saturday morning for a 9/11 memorial service at Shequagah Falls in Montour Falls, where fire department personnel recounted their memories of the attack on America by terrorists on Sept. 11, 2001, an assault that brought down the World Trade Center towers in New York City and killed nearly 3,000 people, including 343 firefighters. Speakers included Montour Falls Fire Chief Jake Burns; the village mayor, Jim Ryan, who has more than 40 years of firefighting experience; and retired Lt. Steve Casquarelli, who was a firefighter in New York City at the time of the attacks, and who was assigned to the scene after the twin towers collapsed. Each urged that we never forget the assault nor the heroes who gave their lives that day.

Photo: Fire Chief Jake Burns rings a bell in a 5-5-5-5 sequence signifying that a firefighter has answered his or her last alarm.

A 1980 Triumph TR7 is waved onto Franklin Street from 4th Street after traveling with a large group of other cars along the original Grand Prix race course.
2021 Grand Prix Festival held in Watkins Glen

The 2021 Watkins Glen Grand Prix Festival took over downtown Watkins Glen Sept. 10 -- the 28th anniversary of the first Grand Prix Festival. A large turnout of drivers and spectators were on hand for a day full of activities including tours of the original Grand Prix Course by groups of cars, a Legends Speak discussion by racing great Brian Redman in Lafayette Park, and road rallies around the region by vehicles of varying vintage. Souvenir stands and food stations dotted the downtown sidewalks. Organizers expressed pleasure at the size of the turnout, which saw spectators lining Franklin Street, watching passing parades of cars throughout the day.

Photo in text: The owner (kneeling) of a 1929 Ford-Miller Indy race car inspects his vehicle, on display at the State Park.
Left: Watching a parade of vehicles on Franklin Street. Right: Former racer Brian Redman addresses a crowd in Lafayette Park.

Deputy Schuyler Administrator visits Rotary

Deputy Schuyler County Administrator Fonda K. Chronis was guest speaker Sept. 9 at the weekly luncheon meeting of the Watkins-Montour Rotary Club. Chronis, in the job for three months, is training under Administrator Tim O'Hearn. A former businessman turned public administrator who came here from Schoharie County, Chronis said "it's always good to keep taxes as low as possible," and that he is a proponent (as is O'Hearn) of Shared Services, and of economic and community development.

Photo: Deputy County Administrator Fonda K. Chronis

Opioid suit brings Schuyler up to $121,000

Schuyler County will receive up to $121,000 from Johnson & Johnson, the parent company of Janssen Pharmaceuticals, Inc., to treat, reduce and prevent opioid use through a court settlement with the opioid maker. The County Legislature has voted to accept the settlement and authorized Schuyler County Attorney Steven Getman to execute the necessary legal documents on the county's behalf. Government.

Photo: County Attorney Steven Getman

Squires featured in Schuyler museum exhibit

The history of the Squires Drum and Bugle Corps, which earned national acclaim during its 17 years, is the focus of a new exhibit at the Schuyler County Historical Society's Brick Tavern Museum. Business.


Photo: Members of the Squires performing in 1978.

Food Bank chief named 'Woman of Distinction'

State Senator Tom O'Mara has honored Natasha Thompson, President and Chief Executive Officer of the Food Bank of the Southern Tier, as his 2021 New York State Senate "Woman of Distinction." Thompson (right) represents O'Mara's 58th Senate District as part of the Senate's statewide 23rd Annual Women of Distinction celebration. People.

Gov. Hochul imposes school mask mandate

Newly sworn-in New York Governor Kathy Hochul on Aug. 24 announced a universal mask mandate for students in all public and private schools in the state, and said officials are examining the possibility of a vaccine mandate for school employees. The mask move came the day after incoming Watkins Glen Schools Superintendent Kai D'Alleva had outlined for the School Board a district plan -- developed in conjunction with neighboring district superintendents -- for the coming school year, which called among other things for optional masks when students were socially distanced (3 to 6 feet) from fellow students. But he noted that policy could change if Hochul mandated masks, something D'Alleva said the district would follow.

Photo: Gov. Kathy Hochul during a recent visit to Watkins Glen.

Window panes in the former business's repair-shop building.
Groundbreaking signals renovation in Glen

A ceremonial groundbreaking on Friday, Aug. 20 at the former Li'l Joe's Service Station on the northern edge of Watkins Glen marked a symbolic step in the rehabilitation of the long-ago business into new retail and housing space. People.

One of the slides the mayor used in a power-point presentation.
Odessa holds marijuana information session

About 40 people attended a meeting Aug. 24 at the Odessa Municipal Building to hear Mayor Gerry Messmer (right) explain the New York State law legalizing marijuana and the right of a municipality to either "opt in" or "opt out" regarding the allowance of cannabis dispensaries within its border. Messmer is planning a second meeting in October where law enforcement personnel and economic development officials can discuss the ramifications of the new law, with a look at how communities in other states permitting marijuana have fared. Messmer and the Village Board opted for these meetings with an eye to having village residents vote in March whether to opt in or opt out.

Reed rips Biden in wake of terrorist attack

Congressman Tom Reed (right) issued the following statement Aug. 26 regarding the terrorist attacks in Kabul. "Our prayers go out to our men and women of the military in Afghanistan and specifically those heroic soldiers that were killed today in Kabul. This is a horrific reminder of the Biden Administration's failure in conducting the withdrawal from Afghanistan. This administration has American blood on its hands and must be held to account. Further, now is not the time for 'political spin' and 'poll-tested decisions.' These are real lives being lost that demand true leadership. Let's pray to God that this leadership emerges."

Povero is new director of Glen Public Library

The Watkins Glen Public Library has a new Library Director: Kelly Povero. She has succeeded Tracy Savard, who relocated. Povero (right), a 2008 graduate of Odessa-Montour High School, has a BA in Political Science from Pace University (2012) and an MS in Library Information Sciences from St. John's University (2016). She worked at a public library in Garnerville, NY before moving back in 2018 to Schuyler County, where she took on the role of Assistant Library Director at the Montour Falls Library.

Povero, who a press release said is "incredibly passionate about libraries, public service, collections development, and programming," has, over the last three years, acquired over $122,000 in grant funding for library services, including a $95,000 NYS Construction Aid Grant. She said she hopes this skill will benefit users of the Watkins Library in coming months as staff begins to develop new, innovative program ideas.

"What I look forward to most is getting to know the Watkins Glen community, the patrons of the library, the wonderful staff, and the Board of Trustees," she said. "Our goal as a library is to continue meeting the needs of the community by providing a diverse collection, and offering programs for people of all ages."

Incoming School Superintendent Kai D'Alleva, left, and outgoing Superintendent Greg Kelahan at Monday's School Board meeting. D'Alleva takes the post on Sept. 1.
D'Alleva outlines full attendance school plan

Soon-to-be Watkins Glen Schools Superintendent Kai D'Alleva outlined for the School Board at its meeting on Aug. 23 the district's plan -- developed in conjunction with neighboring district superintendents -- for the coming school year, which calls for full daily in-school attendance. By extension, there is no remote-learning option. Masks, under the plan, are optional when students are socially distanced (3 to 6 feet) from fellow students, including in the classroom. Masks are mandatory in congested areas. But that policy could change if incoming Governor Kathy Hochul mandates masks, something D'Alleva said the district would follow. He said while no mandates exist in the district regarding vaccinations, he thinks a mandate might be issued by the state soon calling for either vaccination or frequent testing for educational staff. The plan he outlined for the board -- which approved it -- was exprected to be finalized and released for public consumption Tuesday.

Photo: Board member Theresa Butler, right, consults with Board President Barbara Schimizzi before the meeting.

Community input sought in Seeley homicide

The August 2020 Town of Orange death of Richard Seeley -- long considered "suspicious" but now deemed a homicide -- was the subject of a press conference Tuesday, Aug. 17 at which community input was sought regarding anything that might have been seen or heard in relation to the case. Government.

Watkins school leaders outline upcoming year

Administrative leaders in the Watkins Glen School District -- including soon-to-be-superintendent Kai D'Alleva -- outline to the Watkins-Montour Rotary Club the progress made on a capital improvement project, and look ahead to a challenging school year. Schools.

Photo: Kai D'Alleva speaks at Rotary Club luncheon meeting.

Palmesano: Assembly owes us transparency

Assemblyman Phil Palmesano presents a column: "The dropping of the Assembly impeachment investigation is a disservice."
Column.





Photo: Phil Palmesano

Parade, fireworks highlight festival's final day

The Watkins Glen Italian American Festival -- after a year's hiatus due to the pandemic -- returned Friday, Aug. 13 and continued Saturday at Clute Park in Watkins Glen. It featured rides, food, vendors, a beer garden, two performances from local bands (one Friday and one Saturday), a Saturday noon parade down Decatur Street and a Saturday night fireworks show. The parade included a school band, fire departments (right), classic cars, two Grand Marshals and Tokyo Olympics rower Olivia Coffey, a native of Watkins Glen, Features.

Odessa-Montour capital project is in full swing

There is a lot of activity at the Odessa-Montour Central School this summer as a multi-faceted $16.9 million capital improvement project is under way. From a new parking lot to a new sewage system to a new communication-fire alarm system to new locker rooms to renovation of art rooms, wood shop and the Jack Davis gym -- workers are busy around the school campus. Schools.

Coffey serves as Honorary Official at race

Fresh off her trip to the Olympics in Tokyo, women's eight rower and Watkins Glen native Olivia Coffey (right) served as an Honorary Official for the Aug. 8th Go Bowling at the Glen NASCAR Cup Series race at Watkins Glen International, which was won by Kyle Larson. "We are honored to have our local hero Olivia Coffey join us this weekend so we can recognize her accomplishments on the biggest stage in her hometown," said WGI President Michael Printup. Coffey raced in the Team USA women's eight that finished fourth in Tokyo.

Olivia Coffey was greeted by family at the Rochester airport August 1st. From left: Nancy Kleintop (sister's mother in-law), Roxanne Coffey (sister), Adam Pascoe (Roxanne's boyfriend), Michael Blomquist (husband), Olivia Coffey, Maggie Coffey (mom), Calvin Coffey (dad), Gemma the dog. (Provided)
Olivia Coffey returns; will be in festival parade

Olympian rower Olivia Coffey -- a native of Watkins Glen and resident of Burdett -- returned home Sunday night, Aug. 1st, arriving at the Rochester airport at 9 p.m. She was greeted by family members cheering her Olympic experience in Tokyo, where the women's eight of which she was a member finished fourth. Said her mother, Maggie, on Monday: "Arrangements were made today for Livy to be in the Italian American Festival parade (in Watkins Glen) on August 14 at noon. It should be fun."


An e-mail issue
One of my e-mails has developed a stubborn streak: most items don't seem to be coming through on it. Use this one, which I'm incorporating in the links at the bottom of each page:

For other recent Schuyler County news, click here.


For other recent Schuyler County news, click here.

Want to e-mail this website? Just click below.

Check out our Wine and Tourism page
We've updated our Wine and Tourism Page, with links to recent Chamber of Commerce blogs. Check it out here.

Want to contact us?
You can write to: P.O. Box 365, Odessa, NY 14869
You can call: (607) 742-2772
You can email:
chaef@aol.com

For other recent Schuyler County news, click here.

Area historical photos can be found on History.
For full coverage of the 2013 Alice Trappler murder trial, you can click here.

For other recent Schuyler County news, click here.




Click on the ad above to reach the ZiffLaw website.
--------

Click here or on the ad above to reach the Schuyler County Partnership for Economic Development website

--------------------------------

----------

-----------

Click on the ad below.

Help Wanted

Small publisher, blogger, book writer seeks at-home, part-time typist. Relocation assistance. Be able to create pdf files and upload them. Get us on social media etc. Send resume to Power of the Positive Mind, P.O. Box 17247, Jonesboro, AR 72403.

------------

229 S. Catherine St., Montour Falls
(607) 210-6600

Editor's Note

Debbie Stayer Kelly of Burdett -- a lifelong Schuyler resident, a single parent of two sons and a highly praised Cornell employee -- has Stage 4 cancer as well as a rare genetic mutation called Lynch Syndrome. She is facing a large financial burden as her battle continues.

Her Cornell colleagues have created a GoFundMe page for her that you can find right here. An update can be found by clicking on the Updates button on that site. I hope we all can help out.

--------------

Watkins Glen's Annette Rodriguez has published her second book of poetry, titled "Surfaced. See me, Understand Me." It is available online at Amazon and Barnes & Noble, and on her website here.

Book signing from 3-5 p.m. Friday, Nov. 19 at the Watkins Glen Public Library, 610 S. Decatur St., Watkins Glen.

-------------

Read The Stoneware of Havana, N.Y. and Its Makers
by Allen F. Sweet.

A history of the manufacturing of Stoneware in that village (Montour Falls) from 1850-1888. More than 100 color photos.

Available at the Schuyler County Historical Society Museum.

-----------

A book of poetry by J.A. Bauman of Watkins Glen -- "words that God gave me to share with you." Available through Amazon.com.

-----------

A Christian-based autobiography written by Melinda Kreischer, pen name for a long-time Finger Lakes area resident. Ordering information can be found here.

----------

My Wild Ride: The Untamed Life of a Girl with No Self-esteem, an autobiography by ex-Throughbred trainer Susan Bump -- who grew up in Montour Falls -- is now available in e-book formats at major retailers including Amazon.com

------------

Click on the ad below to go to the Schuyler County Transit schedule.

-----------

The Elizabeth Amisano Ovarian Cancer Education Fund
Live Like Liz, Inc.
P.O. Box 434
Watkins Glen NY 14891
www.LiveLikeLiz.org
LiveLikeLiz@yahoo.com

---------

----------------

A novel by Steve Piacente about a military cover-up, and about the ethical boundaries of journalism. For a closer look, click here.

---------

The author, J.N. Brown, is a 2005 graduate of Odessa-Montour High School. He works at Corning Inc. To visit his website, click here.

----------

An account of a daughter's eating disorder and her mother's seeming helplessness and desperation in the face of it -- and yet a story of hope, love and survival, and a lifeline to other parents dealing with obsessive behavior. $17.95 from ecwpress.com

-----------

A self-help guide to understanding the role of emotions, this book offers a four-step path to emotional mastery and freedom. $15.95 from Infinitypublishing.com

-------
An eternal message of lights, hope and faith

The week following Susan Haeffner's passing was fraught with signs -- most of them light-based, and one in the form of a vision. Here the editor relives those days in an effort to pass along a message of hope and faith. Message.

Above: The Aurora Borealis (From the Internet--as seen in Scandinavia)

-----------
Oh, the famous faces I've seen

The editor has been thinking about fame (a commodity foreign to him personally), and about the famous people he has encountered. Some thoughts on the subject. Famous.

The Sound and the Silence: A Memoir
Some things in life can mean a great deal -- can embody hope and dreams ... and memories. The sailboat is one such thing for the author. Silence.
---------

Some sports stories and essays inside
Check out our sports related stories and essays, located at the bottom of the Sports Page.

Some special feature packages
From stories of life years ago along Steam Mill Road, to stories by the editor -- you can find them at the bottom of Features.
---------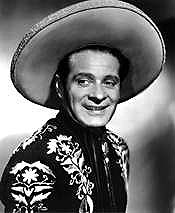 The editor's long search for some childhood icons
When he was a child, the editor let fear get the better of him while he was watching a pair of beloved TV heroes in peril. The scar from that experience lingered for decades. For a journey through what the editor's son calls "a weird obsession," click here.
Above: One of the heroes in question.
------
A cabin in the woods
The editor travels, figuratively, back in time to an old haunt, familiar faces and warm memories. Cabin.