For your convenience, we have installed the link below to make donations to this website easier. Now you can utilize your PayPal account or your credit card.
--------------
Our Primary Pages
Sports
People
Features
Business
Government
Forum
Schools
PSA
Calendar
History
Obituaries
Wine & Tourism
Classifieds
-----------
We also have a Business Card Page. Click here.
---------
Column: Assemblyman Phil Palmesano

Budget should be about working together
ALBANY, Jan. 21, 2018 -- This past week, Gov. Cuomo unveiled his $168 billion Executive Budget Proposal, which begins the process of budget hearings and negotiations as we work to finalize the 2018-19 State Budget by April 1. I view the governor's budget proposal as just that, his proposal, to outline his vision and his priorities. That being said, I would like to share some initial thoughts on the governor's budget and some important priorities I believe we should be addressing in this year's budget.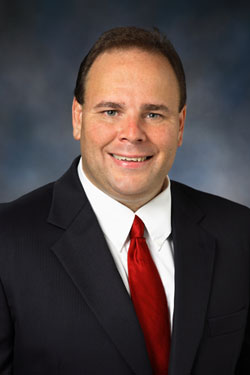 First, let me say that I do agree with Gov. Cuomo that this will be a difficult budget year. We are facing a $4 billion budget deficit that must be closed while we work to protect the taxpayers, fostering a better economic climate for job creation and prioritizing funding for our state's important priorities.

I do have some concerns relative to the governor's tone and approach to our current economic and budget situation. Listening to his presentation, you would be led to believe that the challenges we face as a state are a direct result of the federal tax plan passed by Congress in December. This is simply not true. Yes, there are some aspects of the federal tax plan that we will need to address, but simply pointing blame at the federal government is not the answer.

Gov. Cuomo is certainly not shy about traveling around the state to take credit for activities and policies he deems a success. However, leadership is also acknowledging responsibility for either failing or refusing to correct the problems we've had for years. For example, by the governor's own admission in his presentation, New Yorkers face the highest combined state and local tax burden in the nation. Our property tax burden is approximately 70 percent higher than the national average. As a percentage of home value, many homeowners in upstate New York pay the highest property taxes in the country. Our state's business climate has been either 49th or 50th for as long as I can remember. Finally, we have seen more than one million people leave our state since 2010, the same year the governor was elected. These are serious problems, problems that were here long before the action taken by the federal government in December. We will not solve these problems by placing blame. We can, however, solve these problems by working together in good faith on behalf of the residents who have placed their trust in us.

Our final budget agreement needs to reflect the right priorities. I have said it before and I will say it again, if we want to be serious about improving our business climate and fostering an environment which encourages private-sector investment, economic development and job creation, then we must take decisive action. It's imperative we advance bold, broad and aggressive tax, regulatory and unfunded mandate relief. That's how we'll relieve the crippling economic burden shouldered by small businesses, manufacturers, farmers, seniors and families. This will grow our economy by creating more opportunities and jobs for families and young people to stay here and raise a family here. It's how we'll generate more tax revenue to fund our schools, libraries and local infrastructure. It's how we'll invest in important human services, like caring for our most vulnerable New Yorkers, the developmentally disabled. And, it's how we'll help combat the growing and devastating opioid and heroin epidemic facing our communities all across this state.

Please know that I welcome and need your input during this budget process and I will continue to be a vocal advocate on your behalf to addresses the important challenges and opportunities facing our state.
Photo in text: Assemblyman Phil Palmesano
Schuyler County Officials
Legislature Members:
Top row (from left): Dennis Fagan, Jim Howell, Michael Lausell, Van Harp
Bottom row: Carl Blower, David M. Reed, Phil Barnes, Mark Rondinaro.
Legislature Chairman

Dennis Fagan, Tyrone 607-292-3687

Legislature Members:

Carl Blowers

Van Harp

Jim Howell

David M. Reed

Michael Lausell

Phil Barnes, Watkins Glen, 481-0482

Mark Rondinaro

County Clerk: Theresa Philbin, 535-8133

Sheriff: William Yessman, 535-8222

Undersheriff: Breck Spaulding, 535-8222

County Treasurer: Harriett Vickio, 535-8181

District Attorney: Joseph Fazzary, 535-8383
State, Federal Officials for Schuyler County
Sen. Charles E. Schumer
United States Senate
313 Hart Senate Office Building
Washington, D.C. 20510-3201
DC Phone: 202-224-6542
DC Fax: 202-228-3027
Email Address: http://schumer.senate.gov/webform.html
Sen. Kirsten E. Gillibrand
United States Senate
478 Russell Senate Office Building
Washington, D.C. 20510
DC Phone: 202-224-4451
Website: http://gillibrand.senate.gov/
Congressman Tom Reed
2437 Rayburn HOB
Washington, D.C. 20515
State Senator Tom O'Mara -- Chemung, Schuyler, Steuben, Yates, western Tompkins, Enfield, Ithaca (Town and City), Newfield, Ulysses(Trumansburg)
Room 812, Legislative Office Building
Albany, NY 12247
Phone: (518) 455-2091
Fax: (518) 426-6976
www.omara.nysenate.gov
Assemblyman Phil Palmesano-- Steuben, Schuyler, Yates
Room 723, Legislative Office Building
Albany, NY 12248
Phone: (518) 455-5791
Website: http://assembly.state.ny.us/mem/Phillip-A-Palmesano