Curly's Family Restaurant, Watkins Glen

Curly's Family Restaurant, located on Route 14 near the P&C Plaza in Watkins Glen. Phone: 535-4383.
Serving breakfast, lunch and dinner.

Website!! To link to the Curly's Family Restaurant website, you can click on the photo at left or here.
---------------------------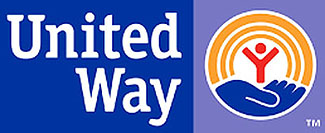 Obituaries may be found here and here.

Gold, Silver and Coins
Buying locally for 35 years
Gene Lane
buying by appointment only
Phone: 607-342-3606
Or write P.O. Box 221,
Burdett, NY 14818



Libraries set musical program for Dec. 3

Special to The Odessa File
SCHUYLER COUNTY, Nov. 24 -- Singer Barbara Jablonski will present "Fun With Holiday and Folk Music," a sing-along program for children and families, on Thursday, December 3rd at 10:00 a.m. at the Watkins Glen Public Library and 3:15 p.m. at the Peterson Library in Odessa.
For more information, contact the libraries: watkins@stls.org or odessa@stls.org

These programs are free and open to all, sponsored by a Community Arts Grant from the NY State Council on the Arts, administered locally by the ARTS Council of the Southern Finger Lakes.
Program set on Needle-Felted ornaments

Special to The Odessa File
SCHUYLER COUNTY, Nov. 24 -- Martha Gibbs will instruct a program on Needle-Felted Holiday Ornaments on Saturday, December 12 at 10:00 a.m. at the Peterson Library in Odessa and 1:00 p.m. at the Watkins Glen Public Library.
Participants will create a number of ornaments to take home. The workshop is free, and all supplies will be provided. For registration information, contact the libraries at: (607) 535-2346 (watkins@stls.org) or (607) 594-2791 (odessa@stls.org).

The program is made possible in part by the Quick Arts mini-grant program, administered by the ARTS Council of the Southern Finger Lakes and funded by the Community Foundation of Elmira, Corning and the Finger Lakes.

Schuyler Habitat dedicates its first house

Special to The Odessa File

MONTOUR FALLS, Nov. 19 -- Schuyler County Habitat for Humanity dedicated its first house on Sunday, November 1st. The house, located at 130 Havana Glen Road, has been built over the last two years by a corps of volunteers and the generosity of area businesses.


The house was built in honor of the late Sheriff's Deputy Dave Centurelli, whose mother attended the dedication ceremony. Habitat co-chairs Marcia Douglas and Marion Nicastro spoke of the community effort to build the house, and the Reverend Richard Evans offered the prayer.

The first Schuyler County Habitat family will soon occupy the home, and plans are already underway to seek property to build a second house.
Persons who may have property or a home to be donated and renovated can contact Bob Groll, bgroll@outlook.com
Schuyler County Habitat for Humanity meets at 7:30 p.m. on the third Wednesday of each month at the Human Services Complex in Montour Falls. Interested persons may attend.

Photo in text: The Habitat home built at 130 Havana Glen Road. (Photo provided)

Snider named trustee of Jung Foundation

Special to The Odessa File
MONTOUR FALLS, NY, Oct. 15, 2015 -- Jeffrey A. Snider, 63, of Montour Falls has been elected a trustee of the C.G. Jung Foundation for Analytical Psychology based in New York City. Snider will begin a three-year term commencing Oct. 17.
The results of the C.G. Jung Foundation voting membership were announced by Executive Director Janet Careswell, PhM. Foundation trustees meet four times annually in NYC.

The C.G. Jung Foundation, formed in 1962, designs and hosts workshops, lectures, seminars and symposia related to the body of work produced by Carl G. Jung as it bears upon analytical psychology and related subjects. The quarterly journal Quadrant is also underwritten and published by the Foundation.

Since its inception the Foundation's relationships with the C. G. Jung Institute of New York (analyst training), the Archive for Research in Archetypal Symbolism, the New York Association for Analytical Psychology, and the Analytical Psychology Club of New York has been ongoing. Each organization maintains classroom, archive and office space in a shared facility owned by the Foundation at its 28 East 39th Street, New York location.

Jeffrey Snider is co-founder and Chairman of the Share-Capital Foundation ("SCF"), a Delaware non-profit entity based in Montour Falls. SCF provides pro bono advisory services to domestic and international NGOs in matters of governance effectiveness, infrastructure leverage and mission fulfillment.
Snider is a graduate of Harvard College, A.B. 1974; he has also matriculated at the Pacific College of Oriental Medicine (San Diego) and the University of Philosophical Research (Los Angeles). His previous non-profit board service includes Habitat for Humanity International.
Community forum subject: Meth

Special to The Odessa File
WATKINS GLEN, Oct. 11 -- The Schuyler County Coalition on Underage Drinking and Drugs (SCCUDD) will sponsor a community forum about methamphetamine use in Schuyler County.

The community forum, titled "Emerging Drug Concerns Part I: Meth," is the first in a series of forums planned by the Coalition. The event will take place Oct. 26 from 6:30 p.m. to 8 p.m. at the Watkins Glen Elementary School auditorium.

The forum will host a panel of community members including Schuyler County Sheriff William Yessman; Danielle Tilden, Clinic Manager of Finger Lakes Addictions Counseling and Referral Agency (FLACRA); and JoAnn Fratarcangelo, commissioner of Schuyler County's Department of Social Services (DSS). Community members in recovery will also share their stories and discuss their paths to recovery.

A variety of topics will be covered at the forum. Forum attendees will learn what methamphetamine labs look like and what to do if they come across one. The community forum will also discuss the physical effects of methamphetamines and the societal impacts they have on the county.

"Meth use is a serious concern in Schuyler County," said JoAnn Fratarcangelo, DSS Commissioner and SCCUDD member. "In 2013, 44.8% of children placed in foster care were removed from meth-using parents. We hope this event will help community members learn about methamphetamines and what they can do to keep Schuyler County safe."

The mission of SCCUDD is to prevent, reduce and delay the onset of substance use among Schuyler County youth by collaborating with community partners, promoting prevention education and substance-free activities and implementing environmental strategies. SCCUDD's vision, says a press release, "is a connected community where youth have education, resources, and drug-free options to help their journey to become happy, healthy adults."

For more information, or to become involved with SCCUDD, visit SCCUDD online at www.schuylercounty.us/sccudd or follow SCCUDD on social media.
Andrews: outstanding Nazareth alumna

Special to The Odessa File
CORNING, Oct. 13, 2015 -- Nancy L.E. Andrews of Corning, N.Y., is a 2015 Outstanding Alumna at Nazareth College. She received the award at the College's Homecoming and Reunion celebration in September. Nazareth recognized Andrews for her commitment to lifelong learning and service to others.

Andrews received her bachelor's degree in sociology from Nazareth College and earned a master's degree in science in education from Elmira College. She also earned advanced post-graduate certificates in higher education administration from The Claremont (CA) Graduate School and Cornell University.
Andrews spent her career at Corning Community College (CCC) in a variety of roles. She arrived at CCC in 1970 and devoted her attention to creative programming that fostered personal development and promoted student development. Her many initiatives included the creation of a Comprehensive Career Development Center that included a mini-library and computer lab for students as well as a highly successful Regional Career Expo/Job Fair. Upon her retirement, she was named director of career development emerita.
She has held leadership positions in professional statewide community college and other higher education organizations, including The New York State Cooperative and Experiential Education Association and the SUNY Career Development Organization. Her many honors include the prestigious SUNY Chancellor's Award for Excellence in Professional Service, the SUNY Career Development Organization Presidential Award for Outstanding Service and Dedication to the Organization, and the New York State Senate Woman of Distinction Award.
Photo in text: Nancy L.E. Andrews (Photo provided)

Woman swims the 38-mile length of Seneca

Special to The Odessa File
WATKINS GLEN, Aug. 31 -- Bridgette Hobart Janeczko has spent the summer swimming the Finger Lakes, and over the weekend she conquered Seneca, arguably the toughest of them all.
Janeczko, 52, departed from Seneca Lake State Park in Geneva on Friday, August 28 at 6 p.m., expecting to arrive in Watkins Glen between 11 a.m. and 2 p.m. Saturday. But wind and water conditions proved especially challenging and she arrived in Watkins at the Village Marina at 6:33 p.m. The swim took 24 hours and 33 minutes to complete.
She was the first woman to ever swim the length of the lake.
Originally hailing from Binghamton, currently residing in Hopatcong, New Jersey, a Nazareth College alum and a member of that school's board of trustees, Janeczko is completing "The Finger Lakes Challenge" -- swimming the length of nine of the Finger Lakes to raise awareness of Nazareth College's new women's resource center. Details on the Nazareth Finger Lakes Challenge can be found on Facebook: www.facebook.com/nazflc .
As Bridgette shared, "Seneca Lake surely brought out the meaning of challenge for me. We left expecting a moonlight stroll down the lake only to find what the wind gods are truly capable of. Long night, but I had the best support crew one can have, and they kept me safe."
She has already conquered the other "major" Finger Lakes (Canandaigua, Keuka, Skaneateles, and Cayuga). Next up for Bridgette? "The Minors," as she and her team have termed them. She is targeted to swim Conesus, Hemlock, Canadice, Honeoye, Owasco, and Otisco Lakes later in September.

Fire skirts the tribal Mission and school outside Omak, Washington. (Photo provided)
Reporting from Washington State ...

Former Schuyler County resident Marsha Smith wrote The Odessa File about the wildfires in Washington State, where she now resides. She also filled us in on her connection to our county in this letter sent Wednesday night, Aug. 26, 2015.
I grew up in Hector and attended Watkins Glen School, graduating in 1967. After graduating, I went to nursing school at Upstate Medical Center in Syracuse. In 1971, I joined a Catholic volunteer organization called the Jesuit Volunteer Corps and was assigned to work as a nurse for the school at St. Mary's Mission, here in Omak, on the Colville Reservation. During my time here, the Jesuits turned the school over to the Tribe and St Mary's Mission became Paschal Sherman Indian School. I was here until 1980, when I returned to Hector to be with my aging parents and family.
I don't know if you know Joe Chicone, who lives over on Satterlee Hill Road in Hector, but he also was a volunteer here and has a very strong connection to Omak and the Native American community. He married a Colville tribal member. He has a musical group called Uncle Joe and the Rosebud Ramblers.
Getting back to my story ... I lived in Hector from 1980 until 1998. I worked at Schuyler Hospital on the OB unit, Stork's Landing. I attended the births of many of Schuyler County's babies during that time. In 1998, after both of my parents passed, I decided to return to Omak. Two of my Native American friends, Glenda and her sister Mickie, actually flew back to NY and helped me move back out here. They are my Omak family here.
I usually visit Schuyler County annually. Last October, my 83-year-old adopted mom, Leona, her daughter and my close friend, Glenda, and another friend, Lillian, and I all drove back to the Finger Lakes for a visit. I wanted Leona to experience the fall colors back there. They had a great time. I am sending you a picture of Glenda, Leona, and me at Taughannock Falls from last year.
So, there is a pretty strong connection with Joe Chicone, Michael Liu (former Finger Lakes National Forest Ranger and now District Ranger for the Methow Valley District of the Okanogan National Forest), and me all living in Hector and Okanogan County.
It was very smoky here today. Couldn't see the surrounding hills or mountains. Omak is the epicenter of the fires. They are still burning, with little containment on the North Star Fire especially. Today I figured out how many square miles have burned so far and I calculated 643 square miles in this county alone. Rhode Island is 1,215 square miles, so the fire has burned an area of over half the size of the state of Rhode Island! I spent my day running to our local Walmart and Dollar Store getting supplies for the Distribution Center to give to the firefighters. Glenda and I plan on helping out again tomorrow.
Hope this is helpful. There are some impressive maps of the fires available on-line. I hope to drive up to the Mission maybe tomorrow. The fire roared through that valley, but due to the efforts of firemen and local people, the Mission and the school there were spared. If there are some good photo ops, I will send more pictures, if you want. There is an impressive picture of the fire skirting the school. I am sending it to you. It was posted on Facebook and I don't know who took it.
Thank you for your interest in this story.
Best wishes,
Marsha Smith
Photo in text: Marsha Smith flanked by her good friend Glenda and Glenda's mother, Leona, during a visit last year to Taughannock Falls. (Photo provided)
Bleiler earns Baptist Man of Year honor

Special to The Odessa File
SCHUYLER COUNTY Aug. 16 -- Lifelong Schuyler County resident and local optometrist Dr. Brian E. Bleiler has been honored as the American Baptist Men of New York State "Man of the Year."
The award, presented Aug. 8 at a dinner at Keuka College., was based on Bleiler's dedication to Christian service through The Odessa Baptist Church, where he has served in many leadership roles, and on his service to community.
Bleiler has served on two mission trips, using his eye-care skills in the Dominican Republic and Mexicali, Mexico. His family also worked with him in the Mexicali mission field.
The award is offered yearly to a layman who has shown dedication through service and living his faith.

Bleiler is a graduate of Odessa-Montour Central School, SUNY Albany, and Ohio State. He and his wife, Loueda Barrigar Bleiler, returned to Schuyler County after he received his degree at Ohio State. He is the son of Delmar and Jeanne Bleiler.
Photo in text: Dr. Brian Bleiler and his wife, Loueda. (Photo provided)
Schuyler County authors plan Alliance

Special to The Odessa File
SCHUYLER COUNTY, July 30 -- Published authors who live in Schuyler County are being encouraged to attend an organizational meeting of the Schuyler Authors Alliance on Wednesday, Aug. 5 from 4:30-5:30 p.m. at the Watkins Glen Area Chamber of Commerce, 214 N. Franklin St., Watkins Glen.
The Alliance is an effort to promote and display the books of local authors through various businesses and organizations in the county, including the Watkins Glen Chamber.
Authors will also be listed on a Schuyler County Authors website.
Published works can include any book of fiction, nonfiction, poetry or photography. All local published authors are being encouraged to attend this important first meeting.
Authors who are expected to join the alliance include:
• Barbara Hale-Seubert, author of "Riptide: Struggling with and Resurfacing from a Daughter's Eating Disorder." (2011)
• Andrew Seubert, author of "The Courage to Feel: A Practical Guide to the Power and Freedom of Emotional Honesty." (2010)
• Peter Mantius, author of the non-fiction book "Shell Game: A True Story of Banking, Spies, Lies, Politics – and the Arming of Saddam Hussein." (1995)
• Thom White Wolf Fassett, author of "Giving Our Hearts Away." (2008)
• Michael J. Fitzgerald, author of the novels "The Fracking War" (2014, pictured) and "Fracking Justice" (2015).
For more information, please call Rosemary Petchell at 607-229-2390 or Sylvia Fox at 607-535-4941.
Keough among Radiologic Tech grads

Special to The Odessa File
ELMIRA, July 23 -- The fifty-eighth annual commencement ceremony of the Dr. Earl D. Smith School of Radiologic Technology was held on July 10 in the Petrie Conference Center at Arnot Ogden Medical Center. Among the graduates was Watkins Glen High School alum Angela Keough.
The opening welcome was presented by Dr. Edwin R. Acosta. Invocation and Benediction were given by Rev. Donna Miller, mother-in-law to Samantha Miller, a Class of 2015 graduate. The Commencement Address was delivered by Mr. Chris Crandell, Radiologic Technologist at Arnot Ogden Medical Center.
Diplomas and Pins were presented by Dr. Robert Lambert, CEO of Arnot Health; Ronald Woodard, Director of the School; and Clinical Instructors Bryan Clark and Vicki Bennett.
During the ceremony, the following awards were presented:
--Mrs. Ellen Richards Award for Scholastic Excellence: Angela Keough
--Katheen Emerson Memorial Award for Excellence in Radiologic Technology: Angela Keough
--Betty Jane Loomis Award for Excellence in Patient Care: Jessica Schuld
--Radiologist's Award for Clinical Excellence: Jennifer Steadman
Photo in text: 2015 Graduates of the Arnot Ogden Medical Center School of Radiologic Technology. From left: Krystal Wilson, Jennifer Steadman, AnnMarie Seymour, Jessica Schuld, Shannon Monahan, Samantha Miller, Angela Keough. (Photo provided)
You can vote on Project Seneca logo

Special to The Odessa File
WATKINS GLEN, July 20 -- The Schuyler County Partnership for Economic Development (SCOPED) would like area residents and visitors to provide input on a proposed logo for Project Seneca.
Project Seneca, says SCOPED, "is a world-class sustainable/livable community redevelopment effort that will drive regional economic growth through investment in targeted initiatives along the southern shore of Seneca Lake and throughout Schuyler County."
Project Seneca was conceived in 2012 as an effort to revitalize the lakefront in Watkins Glen. Its first project, upgrading and relocating the wastewater treatment plant, became the impetus to enlarge the concept plan to include additional economic development efforts in the Village of Watkins Glen, along the canal and in the Village of Montour Falls. As a result, SCOPED said:
"Project Seneca became the umbrella effort under which multiple initiatives would be implemented over a 10-year period. In order to create a consistent, areawide economic development message, Project Seneca is now the brand for all economic development efforts in Schuyler County -- including initiatives within all four of the historic village downtowns, Towns, Camp Monterey, Economic Clusters (Fermentation, Value-added Agriculture and Hospitality & Tourism), the Schuyler County Business Park and the Montour Falls Business Campus."
Project Seneca has been trademarked through the U.S. Patent and Trademark Office and is in need of an official logo.
Local resident Rob Kurcoba is the creative mind behind the four alternative logos for Project Seneca presented for your vote here. Polling will end July 26.
Western New York Democrat will challenge incumbent Reed

Jamestown-area's John Plumb, former military aide in the Obama White House, enters race
JAMESTOWN, July 8 -- A Jamestown native who served as a military aide in the Obana White House has thrown his hat in the ring for the Democratic nomination for Congress in the 23rd Distirct.
John F. Plumb, 45 -- who recently returned to the Jamestown area to prepare for his challenge to incumbent Republican Tom Reed -- served recently as director of defense policy and strategy at the National Security Council. He is a U.S. Navy Reserve Commander.
His candidacy -- which he said was prompted by friends who think he will pose a strong challenge -- was greeted by Reed in a statement Tuesday that read, in part: "Choice is what democracy is all about."
Plumb's announcement was supported by the Democratic Congressional Campaign Committee, which helped arrange a Plumb interview with The Buffalo News -- an involvement, say some observers, that might mean Reed will find himself in a tougher race than he encountered last year.
Reed was challenged last time by Tompkins County legislator Martha Robertson, who was targeted by the Reed camp in a series of negative, sometimes mocking ads. The result was a rout of Robertson. The challenger before that was Nate Shinagawa, also a Tompkins County legislator, who came within a few percentage points of the incumbent -- prompting the more aggressive Reed campaign against Robertson.
While Tompkins County is heavily Democratic, the 23rd district -- encompassing a wide swath of the Southern Tier, from Chautauqua to Tioga counties, and north past the Thruway in Seneca and Ontario counties -- is decidedly Republican, by a 160,000-135,000 margin, giving Reed the obvious advantage.
Plumb, born in Jamestown, was raised in nearby Randolph and graduated from high school there. He attended the University of Notre Dame on a ROTC scholarship, earned a Ph.D. in aerospace engineering from the University of Colorado, did six years of active duty in the Navy, was a staff aide to Senator Ken Salazar, D-Colorado, and worked at the Pentagon on various defense and space issues before joining the National Security Council in the White House. He resigned that post to make his bid for Congress.
Plumb bought a house in June in Lakewood, west of Jamestown, as a base from which to make his Congressional run. He is single.
He said he has not yet started fund-raising, although a website has popped up seeking donations and volunteers to help in the campaign. When asked how much money he needs to raise, he said: "I don't have a number for you. It's basically as much money as you can raise."
Robertson spent $2.3 million in her failed campaign against Reed, who spent $3.47 million.
Plumb said he thinks Reed "puts himself before the region over and over" in his Congressional votes. Economic development, added the challenger, will be his top priority should he unseat the incumbent.
Photo in text: Congressional candidate John Plumb (Photo provided)

From left: Stephen Copp Jr. and Tim Hudson of Schuyler Ambulance, Watkins Glen Fire Department First Assistant Chief Charlie Scaptura, Kenneth Hill, and Cargill's Bob Moore and Thomas Gossett.
When Ken Hill collapsed at work, help arrived quickly

Gold Stars, Certificates of Recognition awarded
WATKINS GLEN, July 1 -- Ken Hill says he doesn't even remember it. He was working at Cargill that Tuesday night, April 28, 2015, at about 9 p.m., producing water softener pellets, and had just climbed onto a forklift and fastened his seatbelt.
And then there was nothing.
He slumped over onto the forklift's steering wheel, and by chance triggered its horn. That fortunate bit of fate alerted other workers that something was wrong, and within a short time Cargill's first-response team was on the scene, tending to Hill -- who had suffered cardiac arrest, the result of hypertrophic cardiomyopathy, which involves the thickening of the walls of the heart ventricles. That condition, sources will tell you, sometimes leads to sudden death in young athletes, but affects any age group.
Hill (pictured at right), 54, had a history of high blood pressure before his near-death experience. He was on medication for it, but says he "wasn't taking care of myself. I wasn't taking the meds like I should, and I was working way too many hours." He is a 13-year employee of the Cargill plant.
Of falling onto the steering wheel, and setting off the horn, and having the first responders act so quickly, he says: "If there were any other circumstances, this would have a different outcome. Considering what happened to me, everything went perfectly."
Hill, an Odessa resident, was present at a ceremony Wednesday outside the Schuyler Ambulance headquarters on South Decatur Street in Watkins Glen for the presentation of Gold Star of Life pins and Certificates of Recognition to those rescuers involved in saving him: Cargill's Bob Moore, Thomas Gossett and Kevin Newell, the Ambulance Corps' Tim Hudson and Stephen Copp Jr., and the Watkins Glen Fire Department rescue unit. About a dozen men and women from the fire department responded that night, and helped save Hill. Representing the fire department Wednesday was First Assistant Chief Charlie Scaptura.
Kudos also went out to the Odessa Fire Department, which prepared a landing zone in Odessa for a Guthrie Air helicopter that carried Hill to Arnot Ogden Hospital in Elmira. He was there for a week, and then transferred to Strong Memorial Hospital in Rochester, where a defibrillator was installed in his body. Then he came home, where he rests and takes it a day at a time. He was telling a friend at Wednesday's ceremony how he had ventured recently to Walmart for some shopping, and how the effort had tired him.
But he says he feels fine. He does some walking, and is more mindful of the medications prescribed for him. He says he is not close to returning to work yet; that November is the target date. In the meantime, he is regaining his strength and enjoying life. And on some days -- and most especially on Wednesday -- he is looking back to April 28, and to the help he received.
"I'll tell you," he said. "I have a newfound appreciation of the word 'caring.'"
He motioned around him, at Moore and Gossett and the other medical heroes of that Tuesday night two months earlier.
Those responders received the Gold Star of Life Wednesday from the Southern Tier Regional EMS Council, which says the honor "is intended to recognize excellence and foster achievement by those in EMS Systems whose acts and deeds stand out from the day-to-day excellence of that system." The Ambulance Service added Certificates of Recognition.
Among that night's responders, Cargill's Gossett was the first to arrive on the scene to help Hill, who had no pulse. According to a Cargill incident report, Moore then arrived and helped Gossett get Hill to the ground. Newell (not present Wednesday) then arrived and was sent to get the trauma bag and AED (automated external defibrillator) while Thomas and Moore applied CPR. When the AED was delivered by Newell, it was applied and analyzed, and shock initiated. After some more CPR, the Watkins Glen Fire Department EMTs arrived and took over the patient care.
According to a Schuyler Ambulance report, that action by the Cargill responders "was the turning point in the saving of this man's life. They are truly heroes. ... It is our honor to say thank you for a job well done."
Photo in text: The April 28 victim, now recovering: Kenneth E. Hill Sr. at Wednesday's presentation ceremony.

Pastor Jeremy Spencer in the old Odessa Baptist Church.
The final worship service there is June 28.
Odessa Baptist Church building being sold;
new facility is planned on Fowler Place

Special to The Odessa File
ODESSA, NY, June 25, 2015 -- The Odessa Baptist Church is moving from its current location at 200 Maple Avenue in Odessa and planning a new worship facility -- all the result, church leaders say, of high maintenance and utility costs in the old building, inadequate parking, and handicap access limitations.
The last worship service in the current church building -- at the corner of Maple Avenue and Church Street in Odessa -- will be on Sunday morning, June 28, at 10:30 a.m. That service will conclude with a brief ceremony in the church building and a prayer circle on church land at 111 Fowler Place in Odessa -- the four-acre site of the planned new church building.
In preparation for the move and the pending sale of its current church building -- all that remains is the closing, said Pastor Jeremy Spencer -- the church has moved most of its records, supplies, and ministry equipment to a storage container.
The church plans in the near future to conduct worship services at the American Legion Hall across from the Schuyler County Veterans Park on Route 228 north of Odessa, meeting at 10:30 a.m. on Sunday mornings. The first service in this new location will be on July 5. Construction of the new church -- a one-story building with built-in handicap accessibility, and with plenty of parking -- will be completed "best case, in a year," said Spencer. "But maybe in a year and a half or two years."
The church offices are now located at 102 Maple Avenue -- Spencer's residence -- in the village of Odessa, just down the street from the old church. The phone number and mailing address of the church remain unchanged.
The sale, to an individual, includes the former parsonage next door to the church. It was last used in that capacity more than a dozen years ago, and more recently has been utilized for office space for a couple of agencies, and for Sunday School. The buyer reportedly anticipates apartments in that building; plans for the church are unknown.
According to Spencer and parishioners, the Baptist Church, which has more than 60 in its congregation and several multi-generational families attending regularly, has become too expensive, its maintenance and utility costs draining the church coffers of funds that could be used for programs benefitting the community.
The land upon which the new church will be built is located on the eastern edge of the village, between Fowler Place and Rte. 224. The new structure will be visible from both roads, adding to its appeal and approachability, said one member of the congregation. With all functions of the building on one level, said another, the new church will leave behind the problem of handicap accessibility. The current church is essentially on three levels -- the entrance foyer; the church proper, located up a stairwell to the left of the foyer (with access aided by a lift chair); and rest rooms, the church kitchen, a classroom and a fellowship hall down several steps from the foyer, without any chair aids.
With the old church being vacated, Bible Studies, Sunday School programs, meetings of the American Heritage Girls Troop 412, and other weekly programs and meetings of the church will continue at other locations. For more information about the locations of these programs, interested persons can call the church at 594-2800 or send an e-mail to odessabc@juno.com.
The Odessa Baptist Church was founded in 1841. It has occupied its Greek-Revival style church building and has used it to minister to the village of Odessa since 1856 -- for 159 years.
Photos in text:
From top: The Odessa Baptist Church as viewed from the southeast corner; a marker on the building; and Jeremy Spencer, who has been pastor for 13 years, and will continue in that capacity.
The American Legion hall alongside Rte. 228 outside Odessa will host the Baptist Church services following the church closing and before construction of a new church.

Gardiners renew vows; celebration set

Special to
The Odessa File
CATHARINE, June 23 -- On June 21st, Pat and Gene Gardiner renewed their wedding vows, celebrating their 65th Wedding Anniversary. The renewal took place at St. John's Episcopal Church in Catharine with their daughters by their side.
Patricia A. Lewis married Eugene A Gardiner on June 25, 1950 with Robert Hall and Joan Webster (Hall) as attendants.
Pat and Gene have made their home in the Odessa area since the early 1950s. They raised four daughters, Susan (Richard) Manges of Elmira, Dawn (Ted) Larison of Cortland, Karen Gardiner of Horseheads, and Denise (Mark) Switzer of Odessa. They also have eight granddaughters and eight great grandchildren.
Friends and family are invited to celebrate with Pat & Gene on June 27th from 2-4 p.m. at St. John's Episcopal Church in Catharine. Light refreshments will be served. No gifts, please!
Photo in text: Pat and Gene Gardiner (Photo provided)
Scout builds bocce-ball court for Arc

Special to
The Odessa File
WATKINS GLEN, June 18 -- Jack LaDouce, a member of Boy Scouts of America Troop 101, recently built a bocce ball court at The Arc of Schuyler, a project that helped earn him an Eagle Scout rank.
LaDouce, 17, whose aunt receives services through The Arc, approached the agency in February about an Eagle Scout project that would allow him to have a positive impact on people with disabilities. The Arc suggested the installation of a bocce ball court, which would allow people with disabilities, including people who use wheelchairs, to enjoy physical activity outdoors.
"I was looking to do something that involved construction,' LaDouce said, "and my mom was really excited that I was working with The Arc since they have done so much for my aunt."
As soon as the ground thawed, LaDouce set to work on his project – a 5-by-20-foot court complete with a drainage system to help maintain it. The project required LaDouce to propose a written plan for Scout Board approval, then to enlist the help of friends from his troop and obtain donated supplies and the services of an excavator.
In just 10 days, LaDouce had the bocce ball court assembled and ready for play at The Arc's 210 12th Street property under the shade of a tree, near a picnic table where people can enjoy their lunch and play a game of bocce.
"Construction is my hobby and I've done small projects, but this is one of the bigger things I've built," LaDouce said. "I was really happy to see it all done. It came out just the way I wanted it to."
Carole Sullivan, The Arc's Assistant Director of Day Services, has been LaDouce's project liaison at The Arc. "We have been so impressed by Jack," she said. "We've been very lucky to get him and his friends and family involved with The Arc, and we look forward to a continued relationship with the Boy Scouts and local youth."
LaDouce's Scout Leader, Dan Carpenter, has been impressed too. "Jack has always been an exemplary scout," Carpenter said. "He's excelled in school, track, swimming, and now he's following in his brother's footsteps to Annapolis, Maryland."
LaDouce graduates in the top 10 of his class from Elmira High School this month and will join the United States Naval Academy in July. He plans to serve as a Navy officer and pursue a Bachelor's degree.
Carpenter reports that LaDouce received his Eagle Scout rank, the highest advancement rank in scouting, in May. With LaDouce's encouragement, a fellow scout will continue working with The Arc to enhance the bocce court area by adding a cement pad this summer. The cement will make the court more accessible to people using wheelchairs.
"Before I met the staff and people at The Arc, I didn't know much about it other than it was a place where people like my aunt could go to work, volunteer, and take classes," said LaDouce. "My family is thankful for all The Arc does."
The Arc -- a not for profit organization that provides supports to people with intellectual and developmental disabilities.-- is seeking volunteer assistance to add to its outdoor recreation space. Interested volunteers may call 607-535-6934. Learn more at www.arcofschuyler.org.
Photos in text:
Top: People at The Arc enjoy playing on the new bocce ball court.
Bottom: Jack LaDouce of Elmira earned his Eagle Scout rank by building a bocce ball court at The Arc of Schuyler for people with intellectual and developmental disabilities.
SFLW awards scholarship

Special to The Odessa File
SCHUYLER COUNTY, June 17, 2015 -- A $500 scholarship was awarded to Meghan Coates, a Schuyler County high school senior, at the Leaders of Tomorrow Annual Celebration held June 15 by the Southern Finger Lakes Women, a Chapter of New York State Women, Inc.,
Meghan was accompanied by her mother, Mary Coates. The ceremony was held at the home of Lisa Rhoads, a member of Southern Finger Lakes Women
Meghan Coates is first in her class at the Odessa-Montour High School. She has been active in her community as well as school activities throughout her high school career. She has a love for theater, participating in 18 plays and directing one between 2005-2015. She will be attending the American Musical and Dramatic Academy in Los Angeles, California.
"The Southern Finger Lakes Women congratulate Meghan for her academic achievements," said the SFLW in a press release, "and are happy to help support her in her post-graduate plans."
New York State Women, Inc., provides members with professional development, networking, and career advancement resources. Its mission is to achieve equity for all women in the workplace through advocacy, education and information.
The Southern Finger Lakes Women Chapter meets on the third Monday of each month. For more information about the SFLW, contact Gloria Hutchings at (607) 594-2489, JoAnne Krolak at (607) 732-1171, or visit the chapter website at http://www.sflw.org/
Photo in text: Meghan Coates, left, the 2015 scholarship winner, and Kathleen Clark, SFLW Scholarship Chair. (Photo provided)

The Odessa-Montour High School Marching Band was among the parade participants.
Parade highlights final day of 59th annual Montour Falls fest

MONTOUR FALLS, June 13, 2015 -- Fire trucks, marching bands, floats, old tractors and cars, and an appreciative crowd marked the 59th annual Montour Falls Firemen's Festival Grand Parade on Main Street Saturday during the festival's final day.
A chicken barbecue started the day on the festival grounds, and music in the entertainment tent by Steve Southworth and the Rockabilly Rays topped the evening. Rides and games and food were popular throughout the day.
There were several participating bands in the parade, which drew a crowd that lined Main Street from start to finish. The bands came from the Fairport Fire Department, Canaseraga High School, Odessa-Montour High School, the Clyde-Saxton Fire Department, Addison High School, and Jasper-Troupsburg High School, and included the Caledonian Highlanders and the 250-member Corning-Painted Post Hawks Marching Band.
Firefighting and rescue vehicles in the parade came from Montour Falls, Watkins Glen, Odessa, Valois-Logan-Hector, Dundee, Himrod, Branchport, Elmira Heights, Burdett, Dresden, Big Flats, Tyrone, North Corning, Hammondsport, Wayne, Enfield, Pine City, Lodi, Millport, South Seneca, Mecklenburg, Campbell and Hornby. Also present: a privately owned 1944 tanker brush truck that was in service in Odessa for 50 years, from 1946-1996.
After the parade, the spectators left for home or ventured to the festival grounds, where rides, games, food and music awaited.
Photo in text: Members of the Montour Falls Fire Department march up Main Street.
Members of the Caledonian Highlanders (left) and the Addison High School band.
Firefighter Bill Haeffner rode in the parade aboard a Watkins Glen Fire Department truck.
The Pine City Fire Department brought a truck to Montour Falls,
one of many in the parade.
Montour Falls Fire Chief Billy Thomas (left) and parade announcer Jim Howell.
Horses led the Freedom Village parade entry.
Drummers in the 250-member Corning-Painted Post Hawks Marching Band.


An impromptu song with volunteers led by Kim Laursen (right) was held while the talent show judges decided on the evening's winning acts. The group sang Katy Perry's "Roar."
Opening night features games, rides, food and a talent show

MONTOUR FALLS, June 12 -- The rides started, the games of chance opened, the food booths sold burgers, dogs, cotton candy and a particular favorite -- fried dough -- and the 4th annual Expo Showdown talent show was held in the entertainment tent.
It was opening night Thursday of the 59th annual Montour Falls Firemen's carnival -- and everyone was happy to see the weather cooperating, with pleasant temperatures under cloudy skies. Rain was threatening on Friday and Saturday, so any favorable weather was prized.
The turnout was sizable, but there didn't appear to be any long lines, save at the fried dough stand. And quite a few folks ventured into the tent to watch the amateur acts -- with performers ranging from 12 years of age to a white-haired gentleman who won in the adult category.
The judging of the acts went like this:
Ages 12-16:
1st place: Kassidy Samuels singing "I Got the Boy"
2nd place: Hannah Rosier singing "Letter Bomb"
3rd place: Noelle Chamberlain singing "You Know I'm No Good"
Ages 17-21:
1st place: Matt and Andy Stevenson playing "Ole Red"
2nd place: Mitch McElroy singing "Feeling Good"
3rd place: Joe Raymond singing "Original Song"
Adult:
1st place: Harold Brown singing "Sweet Caroline"
2nd place: Darlene Abidin singing "Stand By Your Man"
3rd place: Peggy Saunders singing "Just Another Woman in Love."
There were 26 acts, with Abidin, McElroy, Matt Stevenson, Saunders, Brown, Allison Heichel, Kacey Samuels and Sarafina LoPresti each performing twice, either solo, in a duet or both. Other performers included Sarah Norton, Hayley Burke (with Hailey Ferguson on guitar), Molly Heichel, Michael Monroe, Jasmine Monroe, Britney Visscher, Taylor Sykes, Julee Gillemot, Emma Malnoske, and Josh Markley.
The schedule on Friday called for the grounds to open at 6 p.m., with the evening's entertainment highlight being Nik & the Nice Guys. The grounds open at 12 noon on Saturday -- with highlights including a chicken barbecue, the annual 5 p.m. parade up Main Street, and entertainment at night by Steve Southworth and the Rockabilly Rays. For details, click here.
Photos in text:
From top: Harold Brown sings "Sweet Caroline"; Britney Visscher (left) and Taylor Sykes sing "Can't Fight the Moonlight"; Matt Stevenson (left) and Andy Stevenson perform "Ole Red."
Left: Sisters Allison (left) and Molly Heichel sing "Wanna Be."
Right: Emma Malnoske had the crowd clapping with her rendition of "Wings."
And scenes elsewhere at the festival:
Aboard a ride.
A youngster throws a dart at a balloon. He hit it, and won a prize.
Posing for -- and reacting to -- the camera.
The Fun Slide was a popular stop.

Wine tastings and sales were plentiful Saturday at the Wine & Food gathering at Clute Park in Watkins Glen. The event concludes today (Sunday).
There were activities galore ...

SCHUYLER COUNTY, May 31 -- There were plenty of things to see and do around Schuyler County Saturday.
There was, for starters, the dedication of the barn-styled shed behiind the Dutton S. Peterson Memorial Library in Odessa late Saturday morning. It is now the Carpenter-Sand Memorial Book Barn, in honor of the late Bob Carpenter and Bob Sand, both prominent members of the community. A nearby bench was also dedicated in memory of another civic leader, Charlie Richards. Representatives from all three families were on hand for the occasion.
Then there was the Schuyler County Relay for Life, held this year on the Odessa-Montour school athletic field and -- thanks to rain -- in the gymnasium for a while, too. The event, an annual gathering in the fight against cancer that was in past years held on the Watkins Glen High School athletic field, attracted a number of pledge-raising teams along with cancer survivors and their caregivers.
The first day of the two-day 2015 Wine & Food event at Clute Park in Watkins Glen drew a large crowd buying wine by the case. More than 1,000 people had entered the grounds quickly and filled the three large tents where wine sales and food stands awaited. Before tabulating numbers, organizer Jeff Dill said the one-day attendance might very fell surpass last year's two-day total. The gathering resumes today (Sunday), running from 11 a.m. to 5 p.m.
There was also a book launch Saturday afternoon at the Damiani winery up Rt. 414 north of Burdett featuring novelist Cynthia Neale, artist Maggie Martin and the newly published cookbook written by Neale and illustrated by Martin, Pavlova in a Hat Box. The gathering involved book signings, readings, and some tasty finger foods.
And come Saturday night, it was time for the first-ever Schuyler County Semi-Formal (pictured above) at the Watkins Glen Community Center. Men and women who perhaps wanted to revisit the magic of their high school prom dressed up for an evening of dancing and -- not available at their original proms -- drinking. The event -- featuring an open bar run by Mura Bella's and music by Mastermind Sound -- served as a fund-raiser for the Schuyler County United Way.
Photos in text:
Top: A youngster hugs the book character Splat the Cat during activities -- including a picnic and a book sale -- at the Dutton S. Peterson Library in Odessa.
Bottom: Four Schuyler County Semi-Formal attendees pose for a picture.
Left: Novelist Cynthia Neale at the launch of her new cookbook. Right: Drummer- singer Kevin Thornton of the band The Profuslies during a performance at the Wine & Food event.
Cancer Society signs with varying messages and sponsored by local businesses lined the track at the Relay for Life, held on O-M's Charles Martin Field.
Wine tastings are a popular staple of the Wine & Food event at Clute Park.
The new sign adorning the book barn behind the library in Odessa.
Left: Wine & Food event organizer Jeff Dill. Right: Chef William was creating some tasty dishes at one of the many food stands at Clute Park.
Artist Maggie Martin at Damiani Wine Cellars, in front of her originial watercolor used for the cover of the cookbook written by Cynthia Neale and illustrated by Martin.
The team representing Schuyler Hospital and Cayuga Medical Center at the Relay for Life.
An open bar, a festive setting, music and dancing marked the Schuyler Semi-Formal.

Used Book Sale set for June 4-6

Special to The Odessa File
WATKINS GLEN, May 27 -- Thousands of books for all interests and all ages will be offered during the annual Friends of the Watkins Library Used Book Sale, Thursday through Saturday, June 4-6.
As in past years, the Friends is partnering with The Arc of Schuyler to present this sale to the reading community.
Items such as audiobooks, DVDs and puzzles also are offered in the sale.
Book sale hours will be Thursday, June 4, from 4-8 p.m.; Friday, June 5, from 9 a.m. to 8 p.m.; and Saturday, June 6, from 8 a.m. to 4 p.m.
The sale is at 210 12th St., Watkins Glen, near Watkins Glen High School.
Proceeds from the sale support programs at the Watkins Glen Public Library.

Assemblyman Phil Palmesano addresses the gathering at the Memorial Day service at the Schuyler County Veterans Memorial Park near Odessa.
Honoring our fallen veterans

WATKINS GLEN, May 26 -- Memorial Day services were held in Montour Falls and Watkins Glen and outside Odessa Monday to honor those military men and women who have sacrificed their lives in defense of our freedom.
The annual ceremony near the base of Shequagah Falls in Montour came first, with the waters of the falls offering a placid backdrop to the music, speeches, volleys of gunfire and color-guard marching that marked the occasion.
The event was emceed by Montour Falls Mayor John King, who introduced the guest speaker, Dr. Stephen Spaulding, a West Point graduate and U.S. Army veteran who operates a Family Practice of medicine with his wife, Theresa, in the Montour House.
Dr. Spaulding said his message to those gathered for the Memorial Day service was this: "Never forget how blessed you are to be an American."
He said he was "glad and honored to have been able to serve my country," and noted that every sacrifice made by our war dead was "a tragedy" that in its "longer-term effects" meant that there were "children never born. People who would (otherwise) be standing here, we never knew; (they were) neighbors we never had ... We salute and pray for our beloved dead, and consider what might have been" had they not sacrificed their lives.
****
There were two ceremonies in Watkins Glen, one at the Naval Memorial near the Seneca Harbor pier, where prayers were said, "Taps" was played, and a bouquet of flowers was dropped into the water from the pier in honor of fallen Navy veterans. The other ceremony was in front of the Schuyler County Courthouse. Both events were overseen by veteran Tony Specchio, a longtime emcee at such ceremonies.
Keynote speaker at the courthouse was retired Schuyler County Judge J.C. Argetsinger, who served in the Army as an infantry officer and was later a trial lawyer with the U.S. Department of Justice and then Schuyler County District Attorney before being elected judge.
The theme of Argetsinger's speech was "the constant threat of totalitarianism," which he said is "like a brush fire that we keep putting out. There were the Nazis, and then the Soviets, and now the radical Muslim militants. We need to be ever vigilant."
The freedom created in our country by our forefathers "is only 240 years old," he said, which in the scope of world history constitutes "a blink of an eye ... Despots are always trying to centralize their power and take away our freedom. Unfortunately, in order for us to keep it, families and their young sons and daughters will always be called upon to protect it, often at great sacrifice."
****
The ceremony at the Veterans Memorial Park on Rt. 228 outside Odessa featured as its keynote speaker Assemblyman Phil Palmesano, who said we "need to pause and reflect on the sacrifices made" by so many veterans, and to "renew our commitment" to the principles and ideals of a free and democratic way of life made possible by those who sacrificed their lives in war.
He said it was important that the families of those fallen veterans know that "the bravery and sacrifice" of their loved ones "made an enormous difference in the history of the world."
He said we "should do a little bit more" to thank our surviving veterans -- whether by visiting them, sending care packages to those in need, "saying a prayer of thanks and appreciation, or walking up to them to say 'Thank you.'"
Photos in text:
Top: Montour Falls keynote speaker Dr. Stephen Spaulding.
Second: A parade down Franklin Street preceded the ceremony at the courthouse in Watkins.
Third: The Watkins ceremony's main speaker, J.C. Argetsinger (left), with emcee Tony Specchio.
Bottom: Some of the members of the Community Chorus as the group -- directed by Kim Laursen -- sang "Battle Hymn of the Republic" at the Veterans Memorial Park ceremony.
****
Left: Bernie Riley performs "Taps" at the ceremony near the Naval Monument in Watkins Glen. Right: Bagpiper Tom Leslie performs "Amazing Grace" during the Montour Falls service.
A Memorial Day volley by members of American Legion Post 676 punctuated the Montour Falls ceremony, held near the base of Shequagah Falls.
And finally, from Joan Scott, comes the photo below of Dylan Hayward, a Cub Scout from Pack 3050 of Odessa, during the ceremony at Veterans Memorial Park:

The Arc recognizes Community Partners

Annual meeting held at Harbor Hotel
Special to The Odessa File
WATKINS GLEN, May 23 -- The Arc of Schuyler hosted its Annual Meeting and Member Reception on May 21at the Watkins Glen Harbor Hotel.
The Arc presented its first Partner in Health Award to Cargill in Watkins Glen for its generous support of Health and Wellness Committee initiatives that engage people with developmental disabilities.
People with disabilities statistically are more prone to obesity and correlated health problems. Through Cargill's grant program, it aided advancement of The Arc's Eat Smart and Move More objectives by sponsoring opportunities such as Zumba classes, nutrition trainings for staff and people receiving services, and in-home demonstrations of healthy meal planning and cooking.
The Arc also recognized Watkins Glen International with its Business Partner of the Year Award. Watkins Glen International is the title sponsor and host of The Arc's newest fundraiser, The Arc Grand Prix Run at Watkins Glen International. Over the past two years the event has raised more than $20,000 in support of The Arc's programs and has helped to broaden awareness of the needs of people with developmental disabilities, including autism, in the Schuyler County community.
Watkins-Montour Rotary Club received The Arc's Community Partner of the Year Award. The civic service club has been a longtime sponsor of The Arc's annual holiday party for people receiving supports and their families. Club members provide volunteer help for this annual celebration and other Arc events throughout the year.
The Arc's annual Direct Support Professional Excellence Award was awarded to Patrick Pritchard of Elmira, an 11-year employee of The Arc. Pritchard was recognized for his leadership, creativity, and dedication to providing quality supports to people with developmental disabilities.
The awards ceremony was preceded by a short business meeting for the organization's membership to elect directors and officers for the upcoming year.
The Arc of Schuyler's 2014 Annual Report is now available on the agency's new website, arcofschuyler.org.
The Arc of Schuyler is a family-based, not-for-profit organization that provides residential, vocational, day support, job training, service coordination, advocacy and other support to people with developmental disabilities and their families. The Arc is currently conducting its Annual Membership and Fund Drive. To make a donation and become a member or for more information, visit arcofschuyler.org or call 607-535-6934.
Photo in text: Don Chutas of Cargill accepts the Partner in Health Award from Teresa Higbie (center), member of The Arc's Health and Wellness Committee, pictured with support staff LaTrisha Gaboriault. (Photo provided)
Hospital recognizes 465 years of service

Special to The Odessa File
MONTOUR FALLS, May 23 -- Schuyler Hospital recognized employees for 5 to 35 years of service at its recent Employee Recognition Dinner.
In all, 40 employees were recognized for a total of 465 years of combined experience at the hospital and skilled nursing facility.
The highlight of the annual celebration – held at Chateau LaFayette Reneau with Ithaca Bakery catering – was a tribute to one 35-year employee: Karen Storm, who worked her way up to Director of Dietary Services after starting as an aide in 1979.
In presenting the years of service awards, hospital President/CEO Andy Manzer thanked everyone for their dedication to each other, as well as to patients and residents.
Celebrating 35 years: Karen Storm.
Celebrating 30 years: Pearl Jayne and Kelly Stone.
Celebrating 25 years: Deborah Bailey, Heather Goossen and Wendy Marvel.
Celebrating 20 years: Susan Brague, Nanette Roberts and Roberta Winfield.
Celebrating 15 years: Lisa Blim, Daniel Karius and Cindy Linton.
Celebrating 10 years: Sandra Ceasar, Dr. James Coleman, Tracie Diefenderfer, Terri Minotti, Callie Narde, SueAnn Richards, Dr. Stephen Spaulding, Dr. Theresa Spaulding, Rhonda Stephani and Reta Trenchard.
Celebrating 5 years: Kenneth Allen, Karen Barnic, Darcie Chappell, Paula Fitzsimmons, Michelle Gaylor, Kathleen Havens, Ronald Havlen, Kayla Jones, Jennifer McKenzie, Nicholas Ramundo, Maria Riggles, Noreen Ruff, Carrie Schloerb, Cheryl Tingey, Kaye Utegg, Brenda Vance, Lonna Vandereems and Rebecca Winkler.
Photo in text: Karen Storm (center) celebrates her 35 years of service for Schuyler Hospital with Andy Manzer, President/CEO, and Jann Cady, CNO/COO. (Photo provided)

Friends of the Watkins Library ambassadors
Courtney Perrone and Skip Ferris. (Photos provided)
Ambassadors selected for Library Week

WATKINS GLEN, April 12 -- To celebrate National Library Week, April 12-18, Friends of the Watkins Library (FOWL) have selected Skip Ferris as community ambassador. Maggie Field, Watkins Glen High School Library Media Specialist, has chosen Senior Courtney Perrone as school district ambassador.
National Library Week is an annual celebration of the contributions of our nation's libraries and librarians. All types of libraries -- school, public, academic and special -- participate. This year's theme is "Unlimited possibilities @ your library."The American Library Association website has all the info about NLW at http://www.ala.org/conferencesevents/celebrationweeks/natlibraryweek
FOWL is an organization which supports the Watkins Glen public and school libraries. It sponsors programs for children and Books Sandwiched In events, and helps finance seasonal plants and flowers, computer classes, and unanticipated needs of the library.
When you see these ambassadors, you can ask them for information regarding membership in FOWL and how you can help in supporting the school and public libraries.
A FOWL membership form can also be found at http://www.watkinsglenlibrary.org, or by going to the Watkins Glen Public Library and asking for a membership form.
Dinner talk: Native Americans of area

Special to
The Odessa File
TYRONE, April 10 -- Many years ago, before the first white settlers moved to the Finger Lakes region, Native Americans roamed the hills, lived in villages, fished in the crystal clear lakes and rivers, hunted in woods filled with abundant game, and farmed the fertile soil. This was their home.
After the Revolutionary War, treaties were signed opening the land for settlement by some of the same men who fought in the war.
Last April the Dundee Area Historical Society put on a dinner program at which Dr. Kurt Jordan of Cornell University spoke on Native Americans in the Finger Lakes: An Archeological Perspective. Those who attended said they wanted to learn more about the life and customs of the Indian people who once lived here.
This year, G. Peter Jemison will speak on Native American Life and Customs at a dinner program/lecture on Tuesday, April 28 at 5:30 p.m. at the Tyrone Fire Hall, located at 3600 Route 226, Tyrone.
Jemison is a member of the Heron Clan, Seneca, a descendent of Mary Jemison -- the White Woman of the Genesee, a renowned artist, filmmaker and storyteller.
The ham dinner will be put on by Steve Owens of Dundee's Classic Cafe. Space is limited, and reservations are required no later than Friday, April 24 by calling the Dundee Area Historical Society at (607) 243-7047 or emailing DundeeHistory@live.com. The cost for members is $12 per person, and for non-members $16 per person. Join the Society at the dinner and receive the member price.
To learn more about the Society and see a listing of upcoming events, visit DundeeAreaHistory.com
Labor of Love cancels its annual dinner

Special to The Odessa File
WATKINS GLEN, March 24 -- The Schuyler County Labor of Love Committee has cancelled its annual May spaghetti dinner for this year. The decision was necessitated, the committee said, by a lack of volunteers to promote, prepare, and organize the dinner.
The dinner has been held at the Saint Mary's Center in Watkins Glen since 2007. Since that time it has raised over $17,000 to support residents of Schuyler County. Yearly, businesses and residents have contributed supplies and time to make the fundraiser possible.
Labor of Love coordinates with many county agencies to provide financial assistance to county residents. Among the agencies are: Mustard Seed Ministry, Office for the Aging, Adult Protective Services, Catholic Charities, Schuyler Outreach, Department of Social Services, EOP, and others.
Labor of Love has provided annual financial support to Catholic Charities' back-to-school program by purchasing the backpacks, and considerable financial support for their Christmas food distribution. The Committee's funds will continue to be a financial reserve for county agencies seeking to help county residents in need.
Labor of Love has sufficient financial resources on hand to meet the immediate needs that are anticipated in the short term. The committee will be meeting soon to plan for the future. Persons, organizations and businesses interested in making a contribution to make up for the shortfall can make a tax-deductable contribution. Contributions should be sent to: Labor of Love, 112 Sixth Street, Watkins Glen, NY 14891.
Persons interested in joining the Labor of Love Committee should contact The Reverend Michael Hartney at the same address, or by phone message at 535.2321.
Protest cases dismissed in deal with DA

SCHUYLER COUNTY, March 19 -- Charges against many of the We Are Seneca Lake protesters were dismissed by Town of Reading Justice Raymond Berry Wednesday night through an agreement with the Schuyler County District Attorney's office designed to end gate blocking by the protesters at Crestwood energy firm sites along Route 14 north of Watkins Glen
The protest group, in a press release, said Judge Berry, in "three speedy hearings," granted a motion brought by 42 Seneca Lake protesters to dismiss all charges "in the interest of justice."
The agreement goes beyond the 42 defendants to encompass nearly 100 more who have been charged by police at the gates in the past several months.
The protesters had been arrested as part of a sustained civil disobedience campaign at the gates of Crestwood Midstream, where they would block traffic to and from company property. The We Are Seneca Lake group opposes the expansion of gas storage in abandoned lakeside salt caverns owned by Crestwood.
District Attorney Joe Fazzary said the agreement not only clears the court calendar, "but gives us more than we would have gotten had we gone to trial on all the cases." This way, he said, the protesters are free to protest all they want, as long as they don't disrupt the flow of Crestwood business. He said he wasn't sure if all of the protesters -- including 20 whose cases were shifted to other courts in the county -- will accept the deal, but the protesters' press release seemed to indicate they would.
The protesters hailed the move, with attorney Sujata Gibson calling it "a big moment in history, to have this many cases dismissed in the interest of justice. It affirms the importance of this cause and the ethical motivations of the protesters."
'Pickers' seeks leads in Glen

WATKINS GLEN, March 17 -- The "American Pickers" TV show might be coming to the Watkins Glen area, dependent on what it finds as it searches for leads for upcoming episodes in New York State.
A producer of the show has contacted the Watkins Glen Area Chamber of Commerce, expressing an interest in Watkins because of its unique history and character. Accordingly, said Brittany Gibbs, the Chamber's Tourism and Marketing Manager, the show is looking for leads here that include not only unusual antique items, but owners with personalities that could translate to entertaining television.
"American Pickers" is a History Channel staple produced by Cineflix Productions and broadcast at 9 p.m. Wednesdays. The show has its leads, Mike Wolfe and Frank Fritz, traveling in various regions of this country -- and, in one memorable arc, in European countries -- seeking treasure troves of antiques, often in barns or other outbuildings.
Those treasures include anything from old bicycles (a specialty of Wolfe's) to motorcycles, cars, movie memorabilia, advertising and military items, folk art, vintage clothing, early firefighting equipment and other items.
"We do not have confirmation that they will be in Watkins Glen," said Gibbs, although they might be. "No one will know exactly where they are going until Mike and Frank have all the leads. Then they will handpick the area."
But wherever it chooses to film, the show is specifically seeking leads in Watkins Glen and the surrounding area, and asking anyone with a large antique collection or knowledge of someone with such a collection to let "American Pickers" know about it.
To do so, email your name, phone number, address and description of the collection and photos to Gibbs at brittany@watkinsglenchamber.com, or call (607) 535-4300.
Whether in Watkins Glen or elsewhere, the New York episodes are expected to be filmed in April.
NO MORE Week event planned

Special to The Odessa File
WATKINS GLEN, March 3 -- The First Step Victim Services Department of Catholic Charities is hosting an awareness event on Tuesday, March 10 from 10 a.m.-3 p.m. at its office, 607 N. Franklin Street, Watkins Glen. This event is in conjunction with NO MORE Week.
NO MORE Week, Catholic Charities officials say, is a national effort to engage every individual, organization, or corporation to say NO MORE to domestic violence and sexual assault and to make domestic violence and sexual assault awareness and prevention a priority year-round.
A total of "64% of Americans," the organization says in a press release, "say if we talk more about domestic violence and sexual assault, it would make it easier to help someone. One in three women and one in four men experience violence from their partners in their lifetimes. This is why it is so important to make awareness a priority year-round. Please join us in saying NO MORE to domestic violence and sexual assault."
Community participants, the event organizers say, are encouraged to drop in any time between 10 a.m. and 3 p.m. There will be a photo station where visitors can make their own NO MORE statement. Light refreshments will be provided and there will be a drawing to win a prize for participation. The event is free to the public.
"If you can't make it to the office on Tuesday," says the press release, "you can still participate. Share your NO MORE statement by using #NOMOREWEEK on social media. Upload a picture telling us how you're saying NO MORE when it comes to domestic violence & sexual assault."
For more information, contact Bethany Worrey, First Step Victim Services Supervisor, at 535-2050, ext. 205 or via email (BWorrey@dor.org). For more information on the First Step Program, visit the Catholic Charities' website (cs-cc.org).
NO MORE is a public awareness and engagement campaign focused on ending domestic violence and sexual assault. NO MORE seeks to break social stigma, normalize the conversation around domestic violence and sexual assault, and increase resources to address these urgent issues. For more information on NO MORE Week, visit nomore.org.
Photo in text: Bethany Worrey, First Step Victim Services Supervisor, making her NO MORE Statement. (Photo provided)
Noms sought for 'Woman of Distinction'

Special to The Odessa File
ELMIRA, March 3 -- State Senator Tom O'Mara has announced he is seeking nominations
for the Senate's 18th annual "Women of Distinction" program to honor local women making outstanding contributions to area communities
In addition to the local nominating process, the Senate will also unveil, in mid-March, an historical exhibit in the Legislative Office Building in Albany paying tribute to "Women of Distinction" from throughout New York's history.
O'Mara and his Senate colleagues select one new "Woman of Distinction" honoree from their respective legislative districts annually. This year's honorees will be invited to an awards ceremony and reception in Albany in early May.
"The 'Woman of Distinction' tribute is a meaningful recognition. I look forward to this annual opportunity to recognize an outstanding area citizen," said O'Mara, whose 58th Senate District encompasses all of Chemung, Schuyler, Steuben and Yates counties, and part of Tompkins County.
"We all know someone who makes an enormous difference to the community at large. Whether she is a service provider, a teacher going above and beyond the call of duty, a businesswoman, or simply a community resident known for her good deeds, I'd like to see her recognized."
In 2011, his first year in the Senate, O'Mara honored Carol Berry of Hornell, a long-time regional library professional and director of the Dormann Library in Bath. Virginia "Ginny" Houseknecht of Watkins Glen, a local Cornell Cooperative Extension educator and leader, and founder of the Southern Tier Parkinson's Disease Support Group, was the area "Woman of Distinction" in 2012. Two years ago O'Mara paid tribute to Beverly "Bev" Stamp, co-owner and operator of Lakewood Vineyards in Schuyler County, and a beloved ambassador of New York State's nationally and internationally renowned wine and grape industry. Last year, O'Mara recognized Lauren R. Snyder of Penn Yan, a well-known public health professional in Yates County who served as the county's Public Health Director for 28 years before retiring in 2009.
Nominations for this year's award must be received no later than Monday, March 30, 2015. They can be submitted online through O'Mara's Senate website, www.omara.nysenate.gov (click on the "Women of Distinction" icon in the left-hand column of the home page). A downloadable nomination form is also available on the senator's website. Forms can also be obtained by emailing a request to omara@nysenate.com, or by calling any of the senator's offices in Elmira (607-735-9671), Bath (607-776-3201), or Albany (518-455-2091).
Registration open for Arc Grand Prix Run

Special to The Odessa File
SCHUYLER COUNTY, Feb. 27 -- Registration is now open for the second annual Arc Grand Prix Run at the Watkins Glen International racetrack, which will be held Saturday, April 18 during the track's Opening Weekend.


The community event and fundraiser is organized by The Arc of Schuyler in Watkins Glen, a not-for-profit organization providing supports to people with intellectual and developmental disabilities. The Arc Grand Prix Run course is the 3.4 mile Watkins Glen International road course. Participants may run or walk the track, or walk a 1-mile course.

Participants who register by March 22 are guaranteed a race shirt. Participants can also purchase checkered running socks online. Male and female finishers who place 1st, 2nd or 3rd in their age bracket will receive award medallions. Race-day registration begins at 7 a.m., and the race start time is 8:00 a.m.

Registration for the race will be open online until April 16. For more information and to register for the race or to volunteer, go to www.arcgrandprixrun.org.
Photo in text: Some of the more than 500 participants from areas in New York State and Pennsylvania who ran or walked at the inaugural Arc Grand Prix Run at Watkins Glen International in April 2014. (File photo)
Long-term care Ombudsmen sought

Special to The Odessa File
WATKINS GLEN, Feb. 26 -- Catholic Charities of Schuyler County is seeking committed, caring volunteers for the New York State Long-Term Care Ombudsman Program currently serving Chemung, Schuyler and Tioga Counties.
Says Catholic Charities in a press release: "Our neighbors who live in Nursing Homes and Long-Term Care Residences need your help to advocate on their behalf to ensure they experience the highest quality of care and quality of life while residing in these communities. The word 'Ombudsman' is Swedish and means 'one who speaks on behalf of others.' Residents often have little or no contact with the outside world or feel they lack control over their own lives. A certified Ombudsman is an important volunteer who works with the residents to resolve complaints and concerns. The Program's mission is to protect the health, safety, welfare and rights of the residents in long-term care facilities."
Every volunteer Ombudsman, the organization said, is provided with extensive training (36 hours total) by a local Coordinator. A certified Ombudsman is expected to make a commitment of 4 hours a week visiting and observing residents in their assigned facility. Regular contact and support is provided by the local Coordinator in order to assist with the initial orientation of becoming an Ombudsman and to promote ongoing coaching and supervision.
If you would like more information about the training and becoming an Ombudsman, contact Sue Makowiec at 607-535-2050, ext. 210 or email your questions to SMakowiec@dor.org.
For more information on the program, visit the Catholic Charities' website (cs-cc.org).
SFLW to celebrate 75 years of service

Special to The Odessa File
WATKINS GLEN, Feb. 13 -- Beginning on Monday, February 16 Southern Finger Lakes Women (SFLW), a chapter of New York State Women, Inc., will commemorate the organization's founding in February 1940.
The celebration will begin with a dinner at the Marmalade Cat Bed and Breakfast in Watkins Glen. There will be exhibits of Southern Finger Lakes Women achievements and activities and what these have meant to the Schuyler County community, such as the SFLW scholarship programs for Schuyler County high school seniors and local women and the Youth Leadership program (designed to teach young women the skills they need to succeed in the world of work and how to make appropriate choices about career and lifestyle).
Membership information for the Southern Finger Lakes Women's organization will also be provided. To make a reservation for the evening, ask questions or receive additional information, contact Southern Finger Lakes Women at sflwomen@gmail.com.
New York State Women, Inc., provides members with professional development, networking, grassroots activism and career advancement resources. Its mission is to achieve equity for all women in the workplace through advocacy, education and information. The Southern Finger Lakes Women Chapter meets on the 3rd Monday of each month. For more information about the Southern Finger Lakes Women, visit the chapter website at http://www.sflw.org/ or contact Gloria Hutchings at (607) 594-2489 or JoAnne Krolak at (607) 732-1171.
Stocum is chair for Arc Spaghetti Dinner

Special to The Odessa File
MONTOUR FALLS, Jan. 30 -- Watkins Glen Postmaster Don Stocum has been named chairman of The Arc of Schuyler's Annual Spaghetti Dinner fundraiser at the Montour Moose Lodge. The dinner will take place on President's Day, February 16.


Stocum (pictured at right) is an active volunteer in the Schuyler County community. He has served on The Arc of Schuyler's Board of Directors for two years and is also chair of the organization's fundraising committee.

"The Montour Moose Lodge has been very generous, partnering with The Arc for more than 30 years to host a fundraising dinner. I'm thrilled to be involved this year," Stocum said.

"We listened to the feedback we got last year and we're making changes to our set-up to ensure everyone has an enjoyable dinner whether they're dining in or want a fast takeout meal. We'll still have the great help of the Watkins Glen High School Interact Club students. Guests really enjoyed the art show created by people who receive supports through The Arc, so we're bringing it back."

Dinner service starts at 5 p.m. at the Montour Moose Lodge, 2096 State Route 14, Montour Falls. Tickets are $8 for adults, $7 for seniors and $5 for youths under age 12. Meals include spaghetti with sausage and meatballs, tossed salad, bread, beverage, and dessert. Takeout meals are available. Tickets may be purchased at the event or in advance at the Montour Moose Lodge or The Arc of Schuyler, 203 12th St., Watkins Glen.
Proceeds from the event support The Arc of Schuyler, a local charitable organization providing supports to people with intellectual and developmental disabilities, including autism. For more information, call 607-535-6934 or visit www.arcofschuyler.org.
Photo in text: Don Stocum (Photo provided)
Donors needed for Feb. 20 blood drive

Special to The Odessa File
MONTOUR FALLS, Jan. 28 -- Schuyler Hospital will hold a blood drive on Friday, February 20 from 11 a.m.-4 p.m. at September Hill, 250 Steuben Street, Montour Falls – two buildings up the hill from the hospital.
Inclement weather and flu outbreaks are causing many donors to cancel appointments. Others can help ensure a steady supply of blood products for patients in need by scheduling a donation.
Anyone wishing to make an appointment to give can do so at www.redcrossblood.org or by calling the Schuyler Hospital Lab at (607) 535-7121 ext. 2207. All blood types are needed. Walk-ins are also welcome.
Platelet donors and blood donors with types O negative, B negative and A negative blood are especially needed. Type O negative is the universal blood type and can be transfused to anyone who needs blood. Types A negative and B negative can be transfused to Rh positive or negative patients.
Historian Green to speak at Center Jan. 24

WATKINS GLEN, Jan. 18 -- International Motor Racing Research Center Historian Bill Green will kick off the 2015 Center Conversations series on Jan. 24, launching a monthly schedule that will include programs on Can-Am, racing in the Pacific Northwest and the famed Syracuse Mile.
The Center's second annual model car show is also being planned.
Green (pictured at right), who additionally serves as historian for Watkins Glen International, will speak about "Racing Things: Patches, Programs, Credentials and Other Things."
The talk will be at 1 p.m. and is free and open to all. The Center is located at 610 S. Decatur St., Watkins Glen.
Green is a noted authority on Watkins Glen racing history and boasts a vast personal collection of "racing things" that was inaugurated when he bought a program at the first race in Watkins Glen in 1948. The collection today comprises more than 3,000 hard and soft cover books, racing posters, photographs, motorsports magazines and full race results at Watkins Glen 1948 to present.
Since 1948 he has missed only two Watkins Glen race seasons: 1966 and 1967, when he was stationed in Morocco with the U.S. Navy. He made up for the misses by attending Formula One races in England and Germany.
Green's presentation tops a diverse 2015 Center Conversations schedule:
Feb. 21: Watkins Glen resident Tony Vickio speaks about his new book "Shifting Gears, Tales of pistons, paint cans & personalities," which covers his story of growing up in Watkins Glen, his time as a race car driver and his continuing career as an insider in the world of motorsports.
April 18: The Center joins the celebration of opening weekend at Watkins Glen International with a talk by Martin Rudow, author of "Long Straights and Hairpin Turns, The History of Northwest Sports Car Racing" and publisher of Vintage Drift magazine for SOVREN, the Pacific Northwest's largest and most active vintage racing club.
May 9: Randy Cook discusses his new book "Bowtie Ferraris" about Chevrolet-engined Ferraris from the 1950s and 1960s.
Sept. 12: Oscar Koveleski and Jack Deren are the headliners for a program celebrating Can-Am racing. Deren was chief mechanic for Koveleski's Team Auto World McLaren.
Nov. 14: A panel of speakers will focus on the historic Syracuse Mile, the Syracuse, NY fairgrounds track which is one of the oldest continuously used tracks in the nation.
Photo in text: Bill Green (File photo)
Library to host author Mackin on Feb. 11

WATKINS GLEN, Jan. 16 -- Jeanne Mackin will speak about her award-winning book "The Beautiful American" at the Watkins Glen Public Library, 610 S. Decatur Street, on Wednesday, February 11 at noon.
Her novel about Man Ray and his model-mistress Lee Miller has been said to "evoke the iridescence of 1920s Paris, taking readers from the giddiness of the flapper era to the grittiness of World War II."
Mackin, who lives in Ithaca, is also the author of "The Sweet By and By," "Dreams of Empire" and the "Cornell Book of Herbs and Edible Flowers," and she is a frequent contributor to arts magazines and newspapers.
This program is free and open to the public. It is sponsored by the Friends of Watkins Library, who will provide coffee, tea and dessert. For more information contact the library at 607-535-2346 or email watkins@stls.org
Photos in text: Author Jeanne Mackin and her latest book. (Photos provided)
'I know my life will always have challenges'

WATKINS GLEN, Jan. 15 -- When Watkins Glen High School senior Alexis Gonzalez was honored Thursday by the Watkins-Montour Rotary Club at its weekly luncheon as its WGHS Student of the Month for January, teacher Kelsey Wood described the honoree as "my hero" for all that Alexis has accomplished in overcoming serious health conditions, and for the positive attitude she has exhibited along the way.
Alexis prepared a speech for the occasion, but was unable to present it because of laryngitis. It was read to Rotarians by her mother, Michelle Simiele, with Alexis standing by her side, her trademark smile on her face. The text of that speech follows:
"I am truly honored to be receiving this award today. There were times when I wondered if I was ever going to get out of high school, and now I can't believe that my senior year is half over.
"I have enjoyed growing up in a small town and attending Watkins Glen High School. I plan on continuing my education close to home, either at Corning Community College or the Arnot School of Nursing.
"I decided to go into nursing after I was diagnosed with Multiple Sclerosis. As you can imagine, this diagnosis was devastating to me. I lost my vision almost completely on March 5, 2013. This condition is called Optic Neuritis and it left me temporarily blind. In combination with MS, I have another neurologic condition called Small Fiber Neuropathy. This causes excruciating pain, and in the beginning I was unable to walk. It took months for my doctors to identify what was wrong with me, and I was in and out of the hospital in the spring of 2013.
"These circumstances made school very difficult, but through the support of my teachers, friends and parents, I was able to persevere.
"I now know that my life will always have challenges, and I hope to someday help others through the field of nursing. I believe that through this experience I can give back some of what was given to me through my health care professionals. Their care is the reason why I am able to live a normal life and work toward my dreams and goals."
Photo in text: Alexis Gonzalez at the Rotary Club luncheon.
IC student plans 53-mile walk to school

Special to The Odessa File
GENEVA, Jan. 13 -- Rather than driving to school, 19-year-old Ithaca College sophomore Faith Meckley has decided to take 5 days to walk the 53 miles that stand between her home in Geneva and Ithaca College.
Her walk will begin January 14 and end January 18 when she arrives on campus and moves into her dorm in the Sustainably Conscious Living and Learning Community. Meckley says she plans to walk at a pace of about 10 miles a day, and will camp outside in her tent each night. She will carry everything she needs on her back. Her route can be viewed here, with approximations of where her campsites will be along the way.
Meckley -- a leading member of the We Are Seneca Lake group protesting the approved storage of methane and the proposed storage of propane and butane in abandoned Crestwood energy firm salt caverns along the western shore of Seneca Lake -- says the primary purpose of the walk is to deepen her relationship with the Finger Lakes Region, her lifelong home, as she walks along the shores of both Seneca and Cayuga Lakes. She says she hopes to inspire others to appreciate and care for their own home regions.
Meckley is returning to college after taking the Fall 2014 semester off to participate in the Great March for Climate Action. The Climate March traversed the country from Los Angeles to Washington D.C. between March and November of last year to demand action on climate change from both world leaders and everyday citizens. She participated for almost two thirds of the March from May to October, walking from Taos, New Mexico to Youngstown, Ohio.
"Before the Climate March I would have thought that walking from Geneva to Ithaca was crazy, but now it's totally within the realm of possibility," Meckley said.
The Climate March averaged about 15 miles a day across many terrains, including the Mojave Desert in Arizona, the mountains of New Mexico and Colorado and the Great Plains. The March also faced extreme weather conditions, including torrential rains, hails, a blizzard, and a few tornado warnings. Meckley said the March challenged her physically and spiritually and boosted her confidence in her physical ability.
"I had never been more impressed with the human body than I was while walking on the March," Meckley said. "There was one marcher, Miriam Kashia, who was 71 and she walked every step of the 3,000 miles. And another, Jimmy Betts, walked about 40 miles in a 25-hour period to catch up with the March. With practice, you can get your body into a rhythm and it feels like you can do anything."
Meckley says her time on the March inspired her to attempt walking to school. Her walk to Ithaca College will be different from the Climate March in that she will be doing it on her own and in the cold of an Upstate New York January.
Meckley is a journalism major at Ithaca College's Roy H. Park School of Communications. She is also pursuing a minor in creative writing and has recently switched her second minor from international politics to outdoor pursuits -- also inspired by the Climate March.
Photo in text: Faith Meckley speaking at a We Are Seneca Lake rally. (File photo)
Youth Leadership program set for girls

Special to The Odessa File
WATKINS GLEN, Jan. 11 -- Region VII of New York State Women, Inc., will offer a Youth Leadership program to local high school girls (grades 10 through 12) at the Watkins Glen Harbor Hotel in Watkins Glen on Saturday, March 7, from 8 a.m. to 5 p.m. .
The centerpiece of the event is the organization's "Reality Store" experience, which is a simulation where participants select a career, make lifestyle choices and learn to budget their money to be able to support those choices.
Presentations will be given on résumé writing, interviewing, appropriate/inappropriate workplace attire, public speaking and social media. In addition, participants will have the opportunity to network with business and professional women.
The cost of the program is $30 and includes lunch and morning refreshments. Deadline to register is January 30. For more information on the Youth Leadership Program and the Reality Store, or to obtain a registration form, go to www.sflw.org or email sflwomen@gmail.com.
The mission of New York State Women, Inc. is to achieve equity for all women in the workplace through advocacy, education and information. The organization includes women and men of every age, race, religion, political party and socio-economic background. For further information, go to www.nyswomeninc.org.
SCOPED team adds Carbone to lineup

Special to The Odessa File
WATKINS GLEN, Jan. 6 -- The Schuyler County Partnership for Economic Development (SCOPED) has announced the hire of a seasoned economic development professional, Jason Carbone.
Carbone brings over eight years of experience in housing/community revitalization, real estate development, grant writing and grant administration.
He earned a Master's Degree from Washington University in St. Louis and an undergraduate degree from the State University of New York at Plattsburgh. While a native of upstate New York, Carbone is relocating from St. Louis, Missouri, where he led an economic development organization and focused extensively on forming collaborative partnerships between diverse community organizations and local institutions.
"Jason brings the talent, experience and energy level we need to fulfill our mission of creating economic opportunities for the residents in Schuyler County and the region," said Michael Printup, President of Watkins Glen International Speedway and Chairman of the Board of Directors of SCOPED.
Other service providers in the region agree.
"As an Economic Development partner with SCOPED since 2006, Community Progress, Inc. is very pleased to welcome Jason to the SCOPED team," said Julie Chevalier, Executive Director of Community Progress, Inc. "Schuyler County is on the edge of developing a bigger, more thriving, tourist-driven community. Jason's hire is a massive validation to SCOPED's commitment with Schuyler County."
Carbone joins Anne Mace on the SCOPED team under the leadership of Judy McKinney Cherry, CEcD.
Photo in text: Jason Carbone (Photo provided)
WGHS alum honored for emergency work

Special to The Odessa File
ROCHESTER, Dec. 29, 2014 -- Watkins Glen High School graduate Ryan Lokken, Fleet Maintenance Manager for Rural/Metro Rochester, NY is being recognized as a finalist in the 11th Annual Emergency Vehicle Technician of the Year Award, a national honor sponsored by Firehouse.com News.
The EVT of the Year award was created to recognize the hard-working, dedicated technicians and mechanics working behind the scenes to keep emergency apparatus and first responders safe. Ryan placed 5th among 26 nominations submitted to a panel of judges, which included three previous EVT of the Year award winners and representatives from the EVT Certification Commission and the Fire Department Safety Officers Association.
The 1st-place finisher was Shop Supervisor David Cottingham Jr. of Chesterfield County, Virginia. Other top-five honorees are located in Cranston, Rhode Island; Greenville, South Carolina; and Overland Park, Kansas.

"Ryan is an outstanding member of our team. He is constantly looking for ways to optimize our efficiencies and improve the level of service provided by our Fleet Department," said Thomas Bonfiglio, Regional Director. "More importantly, Ryan takes great pride in knowing that he and his team are helping to safeguard the lives of our patients and crews, as well as protecting the enterprise by ensuring that our ambulance fleet is always in excellent condition. He is most definitely a deserving finalist for the EVT of the Year award."

Lokken is being recognized for his contribution to refurbishing ambulances for Rochester's Sister City Responders of Puerto Plata, Dominican Republic and his ability to manage and implement cost-saving programs for the Rochester division.

After graduating from WGHS, Lokken earned a Bachelors of Technology in Agricultural Engineering from SUNY Cobleskill. In 2011, he became employed at Rural/Metro as a Fleet specialist and was quickly promoted to Fleet Manager in 2013.

He is the father two children, Emily, 7, and Andrew, 4. He enjoys restoring cars and tractors, and serves as a volunteer firefighter. He resides in Stafford, NY.
Photo in text: Ryan Lokken (Photo provided)
Students, vols help provide Merry Christmas

Special to The Odessa File
WATKINS GLEN, Dec. 21 --Schuyler County residents with developmental disabilities will
celebrate a happy Christmas thanks to the generosity of Odessa-Montour students, St. Mary's of the Lake Church in Watkins Glen, and supporters of The Arc of Schuyler.
A week before Christmas, members of the Odessa-Montour student Leadership Cabinet volunteered their morning at The Arc to wrap more than 100 Christmas gifts. Thanks to charitable donations throughout the year, The Arc of Schuyler budgets a Christmas fund to provide these gifts to every person residing at its staff supported homes in Schuyler County.
Parishioners of St. Mary's of the Lake Church contribute as well, conducting a holiday gift drive and delivering wrapped gifts to The Arc. The gifts are based on "wish lists" created by residents, and thanks to St. Mary's donations, The Arc is able to meet most of those requests.
Earlier in December, the Harvest Café in Montour Falls hosted an inclusive Christmas talent show, where people with and without developmental disabilities performed. The Watkins-Montour Rotary Club also sponsored an Arc Christmas party at the Montour Moose Lodge. Rotarians and Moose members volunteered at the event and A Walk on the Wild Side Entertainment donated DJ services for dancing and karaoke.
"Many of the people we support do not have family members in the state or family at all," said Arc Executive Director Jeannette Frank. "They spend Christmas day with friends, including direct support professional staff. Our annual Christmas party with Rotarians and the great gifts on Christmas day remind people that they're part of the community and that they're cared about. We
sincerely appreciate the volunteers and organizations that have helped create a wonderful Christmas for people with disabilities."
The Arc of Schuyler is a 501(c)3 charitable organization that provides 24/7 residential supports to 50 people with intellectual and developmental disabilities and a range of services to 200 individuals and families in Schuyler County. For more information, visit www.arcofschuyler.org.
Photos in text: Odessa-Montour students at The Arc, where they helped wrap presents; and Rotarians Chris Burns, left, and Don Stocum. Rotary sponsored an Arc Christmas party at the Montour Moose Lodge.
Montour Falls woman wins Fiat, Italy trip

Special to The Odessa File
WATKINS GLEN, Dec. 18, 2014 -- Nancy Loughlin of Montour Falls is the winner of the Fiat 500 Abarth and trip to Italy offered by the International Motor Racing Research Center.
"This is the Center's 15th year of raising much-needed financial support with a significant raffle. We've had winners from all over the United States, but Nancy is our first winner from our own Schuyler County. We're thrilled," said Center President J.C. Argetsinger.
"We sincerely thank everyone who purchased tickets and made this year's raffle of the Fiat and the trip a successful fundraiser," Argetsinger said.
The winning ticket was drawn at the Center on Dec. 13 by Anthony J. Specchio Sr., grand marshal of the 2014 Italian American Festival in Watkins Glen.
Loughlin, who lives just a few miles south of the Center, is a retired Watkins Glen High School guidance counselor. She has purchased tickets in previous Center car raffles.
"Paired with the opportunity to travel to Italy, this one was very attractive," Loughlin said.
"I remember when Fiats were in the States before, and I've grown to admire them. They're cute little bugs," she said. "And this is a turbo! It purrs loudly."
Loughlin bought her ticket in September at the downtown Watkins Glen Grand Prix Festival. Three months later she learned about her new car and trip when she listened to a voice mail message from Argetsinger.
"I could not believe it," Loughlin said days later. "I'm kind of still in shock."
Loughlin visited Venice, Italy, in 1999 and said she's looking forward to returning.
The Racing Research Center is an archival library dedicated to the preservation and sharing of the history of motorsports, of all series and all venues, through its collections of books, periodicals, films, photographs, fine art and other materials.
For more information about the Center's work and its programs, visit www.racingarchives.org or call (607) 535-9044.
Photo in text: Nancy Loughlin of Montour Falls with the Fiat 500 Abarth she won in the International Motor Racing Research Center's 2014 car raffle. The prize includes a trip to Italy. (Photo by Kevin Hughey)
Sweet Tea debut helps Literacy Volunteers

MONTOUR FALLS, Dec. 14 -- Literacy Volunteers of Chemung and Schuyler Counties was the beneficiary of funds raised at Sweet Tea's debut tea party at Mura Bella's Italian Steakhouse in Montour Falls on Dec. 6.
While guests enjoyed a traditional tea party, tickets were sold for drawings for donated prizes, including a gift certificate from Mura Bella's. Money raised by ticket sales was donated to Literacy Volunteers.
"I'm thrilled that through the generosity of the tea party guests we were able to raise enough money to purchase study materials to help learners in our program pass the written exam for their driver's license permit," said Kris Morseman, program coordinator for Schuyler County. "Literacy Volunteers is part of the Economic Opportunity Program based in Elmira, and EOP's missions include breaking through barriers of poverty. The ability to obtain a driver's license significantly improves a person's chances of gainful employment and economic independence."
The tea party was the first for Sweet Tea, a new business in Montour Falls specializing in catering tea parties.
"I'm very thankful to Jennifer Mckee, owner of Sweet Tea, for choosing Literacy Volunteers as her charity of choice for this event," said Morseman. "I wish her well with her new business and hope to work with her again in the future."
For more information about becoming involved with Literacy Volunteers as either a tutor or learner, call 607-481-3571 or email kmorseman@cseop.org.

Check presentation
Cargill Inc. recently presented a donation of $3,750 to the Schuyler County 4-H Robotics program, which prepares more than 40 youths in the Schuyler community for STEM (Science, Technology, Engineering, Math) careers through the use of Robotics as a learning tool and in performance competitions. Representing Cargill at the presentation was Keith Klug. (Photo provided)

The Cantata Singers (Photo provided)
Concert Series to feature Cantata Singers

Special to The Odessa File
WATKINS GLEN, Nov. 28 -- The Schuyler County Concert Series, sponsored by the Episcopal Parishes of Schuyler County, will present a Saturday concert at 7:30 p.m. December 6th at Saint James' Episcopal Church, Sixth and Decatur Streets, Watkins Glen.
The concert will feature the Cantata Singers under the direction of Will Wickham. They will present a variety of Christmas-themed music and lead a carol sing at the end of the program. The program will include The Christmas Story by Hugo Distler, Nativity Madrigals by Daniel Pinkham, The Manger by Heitor Villa-Lobos, Carol of Joy by Dan Forrest, Eine Kleine Nachtmusik by Mozart and arranged by Philip Kern, and two carols by P.D.Q. Bach.
The Cantata Singers were founded in Elmira in 1964 as a community-based choral organization dedicated to providing local residents the opportunity to perform in, and listen to, great classical choral works. Since the beginning, they have performed over 150 concerts throughout the Southern-Tier region. They rehearse Sundays, Labor Day through May, at the Parish Hall at St. Matthew's Episcopal Church in Horseheads.
Tickets are $15 for adults, and $12 for seniors; students and children are welcome without charge.
Persons and businesses interested in becoming program advertisers or series sponsors may contact: Episcopal Parishes of Schuyler County, 112 Sixth Street, Watkins Glen, New York 14891 or epsc@stny.rr.com
Vickio book launch held at Center

Special to The Odessa File
WATKINS GLEN, Nov. 28 -- Tony Vickio released the long-anticipated book about his career in motorsports on Wednesday, Nov. 26, at the International Motor Racing Research Center.
"Shifting Gears, Tales of pistons, paint cans & personalities" is published by Preston Woods Publishing of Los Gatos, Calif., owned by Watkins Glen native Gordon Cooper.
The book launch was from 5:30-8 p.m. at the Racing Research Center in Watkins Glen.
Vickio signed books, which were available for purchase at the Center.
The book presents Vickio's story of growing up in Watkins Glen, his experiences as a race car driver and his continuing career as an insider in the world of motorsports.
"The most fun about writing the book was the reminiscing," Vickio said. "Once I started writing, I'd remember things I hadn't thought of in a long time. I was always going back to these different things I had done."
Vickio spent four years on the project.
"It would have taken four months if I knew how to type," he said.
For more information about the book, contact the Racing Research Center at (607) 535-9044 or at research@racingarchives.org.
Photo in text: Tony Vickio (Photo provided)
Veterans Day ceremony gives first-person account of WWI

WATKINS GLEN, Nov. 11 -- The annual Veterans Day ceremony Tuesday in front of the Schuyler County Courthouse was held under a sunny sky, with pleasant temperatures -- unusual for a mid-November ceremony that in recent years has featured rain and wind and occasional snowflakes.
Also unusual Tuesday was the keynote address. Instead of a speech, it was a reading by veteran Mike Coolican from the diary compiled by his grandfather, Patrick Coolican of Watkins Glen, who was in repeated combat during the last few months of World War I.
Mike Coolican's remarks followed several speeches -- by Watkins Glen Mayor Mark Swinnerton, Schuyler County Legislature Chair Dennis Fagan, and present and past American Legion and Veterans of Foreign Wars commanders. There was also a flawless recitation of The Gettysburg Address by Casey Underdown of Odessa.
Coolican read excerpts of the diary from typed pages. The diary itself, he showed later, is a pocket-sized book with pages full of small lettering. Many of the pages are loose within its worn covers. He keeps it stored, wrapped in plastic, inside a small box.
The diary, which Coolican noted is 96 years old, was presented to him by an aunt three years ago. He said he had no idea of the events that were described in it until he read the booklet. His grandfather, he said, was a quiet man who married upon his return to Watkins Glen after the war, raised four children, and lived peacefully on South Decatur Street. He died at the age of 68.
Patrick Coolican, said his grandson, was born in 1891, one of nine children. He was working in the coal mines at 14, and taking night courses at the high school, for which he played football. He later worked for the railroad, "but then World War I happened." He left Elmira in early 1918 for training in Suffolk County, and then shipped out for France. Once there, his group sailed along the coast toward Dover, England, sustaining some damage on the way from a submarine attack.
After England came Calais, France, and the diary describes days of long hikes, overnight stays in fields or in barns -- one from which "we chased out 15 cows." More training followed, and then came a position near the front lines. Pat Coolican was attached to the Royal English Engineers, which was charged with putting up barb wire "with bombs dropping around us."
Hunger was a factor early on, but soon became a way of life. So was fatigue and filth. Pat's unit eventually made it to the front, where "more than one of our boys went down." That too became the norm, as friends and comrades died at the hands of German machine guns and bombs. One assignment -- to "blow up German wire" -- had him writing later that "I did not expect to come back."
Along the way he and his fellow soldiers picked up a few prisoners, but always faced the threat of German assault. At one point, after a long hike during which they "passed lots of dead Germans ... we relieved the 4th Division. Jerry (the Germans) gave us a big welcome ... shelling the hell out of us." It was, he noted, "hell on Earth. I thought our goose was cooked." In that engagement, he lost "my best friend," killed by a sniper.
At that point, he wrote this: "I haven't changed my clothes in 27 days. Sleeping is a thing of the past, and I have forgotten how to eat ... Oh, what I'd give for a bath."
His unit was relieved by Italians, but he and his comrades still were dodging German bombs as they hiked through the woods. Eventually, in September, they were back on the front lines, and were hit by "a barrage at midnight ... Oh, what a noise at 1 a.m." His unit went "over the top" toward the enemy and met "heavy resistance ... the Germans raised hell" with a machine gun and by "dropping bombs on us." Coolican helped "take out a machine gun nest," easing the situation.
After he was sent to headquarters with a message, he found his way back to combat. "Jerry is entrenched again," he wrote, prior to being ordered out to "blow up some wire." He encountered heavy machine gun fire, which he called "a warm welcome." Many men, he wrote, were dead or wounded around him, and "the groans are something terrible."
Coolican soon sustained mustard-gas burns and lost his voice, and was relieved, earning a break and an accompanying shower. He was promoted to corporal, and was soon back at the front, fixing his bayonet and going "over the top" again ... and waking up in a hospital. "I didn't get very far," he wrote later, "when Jerry got me" in the neck and knee. This was in early November, just a few days before the Armistice was signed ending the war on Nov. 11.
"I was very sick," he said. "I was in bad shape ... and pain." He didn't get on his feet until the end of the month, and then only by "holding onto the hospital bed."
A few weeks later, just before Christmas, he had recovered enough to return to his company, but found he didn't "know most of the fellows ... Most of the guys were gone."
A short time later, he was promoted to Sergeant. And soon after that, he returned to the United States and a life of peace, serving, among other things, as a Scoutmaster.
"He was," Michael Coolican concluded, "a kind and gentle man."
Photos in text: From top, keynote speaker Mike Coolican; emcee Tony Specchio; Boy Scouts raise the flag; Casey Underdown recites The Gettysburg Address.
.
Bernie Riley performs Taps at the end of the Veterans Day ceremony.

9 are training to be CPR instructors

Special to The Odessa File
WAVERLY, Nov. 7 -- Nine area residents and emergency responders spent Saturday, Nov. 1 learning to be American Heart Association CPR instructors.
Jordan Welch, Pam Newton, Jessica Price, Eric Benjamin, Susan Ferrito, Sheila Merril, Nicole Turnmyre, Vanessa Pierce, and Matt Horton successfully completed both the online and classroom training components at the Waverly-Barton Fire Department with Lifesaving Outreach Services, LLC instructors Jeff Rosenheck and Colby Holbert.
The students gave numerous reasons for taking the class, some personal, but all recognized the importance of CPR education and want to help support the community through education.
"The students know first-hand the incredible need for immediate CPR, quality CPR, and lay person training," said LOS CEO and Instructor Jeff Rosenheck. Added LOS Operations Manager Colby Holbert: "I am excited to see these new instructors in the field."
The nine students will now observe a full CPR course and teach one on their own while being observed by a long-time instructor in order to become certified. "They have spent many hours and worked very hard to reach this point. I have no doubt they will easily complete the remaining components," said Rosenheck.
Lifesaving Outreach Services, LLC is a CPR training organization based in Pine City, offering community and private classes in Community First Aid and CPR and Healthcare Provider CPR. For more information, visit www.lifesavingoutreach.com, email director@lifesavingoutreach.com, or call 607-731-4217.
Photo in text: New CPR instructor students, from left: Pam Newton (Chemung County Nursing Facility); Susan Ferrito (Guthrie Health); Jeff Rosenheck (Course Instructor); Eric Benjamin (Bradford County 911); Nicole Turnmyre (Schuyler County Health); Jordan Welch (Memorial and Mansfield EMS); Vanessa Pierce (Ulster Fire); Sheila Merril (Guthrie Health) and Matt Horton (Wysox EMS). Not pictured: Jessica Price (Arnot Health) and Colby Holbert (Assistant Course Instructor, Lifesaving Outreach Services). (Photo provided)

Fire shoots through a window on the building's north end while smoke billows from the cupola.
Fire strikes, heavily damages historic building in Montour

MONTOUR FALLS, Nov. 3 -- Fire of undetermined origin struck the historic Cook Mansion -- also known as the Barton House -- Sunday night in Montour Falls, leaving behind heavy damage.
Firefighters from around Schuyler County, as well as from Horseheads, Elmira Heights, Town & Country and Dundee, responded to the scene, located at 203 South Genesee Street. The building has recently been serving as a Bed & Breakfast.
Nobody was reported injured in the blaze, which started around 7 p.m. on the third floor, or attic area, of the structure. Officials said the grown son of the owner was present, as were at least four Bed & Breadfast guests. One, Ramon Milo of Manhattan, had checked in to the B&B with his wife an hour before the fire began. They stopped here on a return trip home after visiting Toronto, and had sampled wineries in our area earlier in the day. Another guest, Curtis Robinson of Colorado, said he smelled smoke as he and his wife drove off to dinner, but thought it was coming from some other location. They discovered upon their return that it had emanated from the B&B, and that they had likely lost their travel belongings.
The building, on the National Register of Historic Places, is located in what is known as the village's Glorious T of historic structures. It was built in the 1870s by Elbert Cook, brother of the man often referred to as the Father of Schuyler County, Charles Cook. The building passed to the distinguished Barton family near the turn into the 20th century, and remained in the family for almost 100 years. It has since been owned in turn by artist Joyce Stillman, artist Jill Drummond, John and Gerri Benedict, and Carol Pardini Hagopian and family. She was reportedly in Europe at the time of the blaze, traveling with her sister.
When firefighters arrived, flames were seen shooting from an attic window on the building's north end. It was difficult to fight, one said, because of the limited access -- a narrow stairway leading to the attic through the building's cupola. At one point, flames suddenly shot from the west side of the building, above the roof. Smoke was thick in the attic and cupola.
Nonetheless, the fire was knocked down before the flames could spread farther, prompting Montour Falls Fire Chief Jeff Confer to call it "a good stop."
Fire and smoke damage were primarily limited to the building's upper section, although officials said there was extensive water damage on the first two floors of the structure. The building is insured, and its basic structure was not considered compromised. Renovation, various officials said, was a likelihood.
The Manhattan guest, Mr. Milo, said he and his wife had found alternate lodging for the night at a motel in Corning. Their room had been on the south end of the B&B, on the second floor -- well away from the fire. Their belongings, including their luggage and an iPad and iPhone, were retrieved by firefighters and delivered to them.
It was not clear where the Robinsons were going to stay, although they were scheduled to depart the next morning for Colorado Springs. The couple had been in the area to visit their daughter, a freshman at Cornell University. They had spent three nights in the B&B, in a room directly beneath where the fire struck. Robinson (right) was told it was unlikely any of his possessions, including a laptop, had escaped damage.
The Red Cross was on hand to determine lodging needs for members of the Hagopian family who had been present. It was not clear how many were there, but one of the guests, Mr. Milo, said a couple of children were present with the owner's son.
This was not the first time fire had touched the building. According to one longtime firefighter on the scene, there was a fire in the building -- also in its attic area -- back in the 1970s that left extensive damage. This jibed with what one area resident familiar with the structure had said -- that charred timbers were visible in a portion of the attic in recent years.
The building, with nine bedrooms and eight bathrooms, contains 5,828 square feet of space. Built in the Victorian Italianate style, it sits on a 5-acre lot.
Photos in text: Flames flare above the building; the sign with the building's current title; and B&B guest Curtis Robinson of Colorado.
Firefighters attacked the blaze with water from ground-based and ladder-based hoses.

Forest supervisor Madrid accepts post

Special to The Odessa File
RUTLAND, VT. (October 31, 2014) – Green Mountain and Finger Lakes National Forest officials have announced that Forest Supervisor Colleen Pelles Madrid has accepted a position as Deputy Director of Watershed, Fish, Wildlife, Air and Rare Plants in the Forest Service's Washington D.C. office.
Madrid recently occupied this position in a temporary capacity. In her new Forest Service role, she will interphase with other state and federal natural resource agencies to provide direction and policy interpretation to Forest Service field units and partner organizations.
"I have truly enjoyed my time in Vermont and New York and I am proud of the work that we have been able to accomplish with the support of our local, state, federal and non-profit partners," said Madrid.
Dee Hines, a Deputy Forest Supervisor on the White Mountain National Forest in New Hampshire, will replace Madrid and serve as the Acting Forest Supervisor for the Green Mountain and Finger Lakes National Forests until the position is permanently filled.
Auxiliary plans Autumn House Tour

Special to The Odessa File
WATKINS GLEN, Oct. 29, 2014 -- The Schuyler Hospital Auxiliary has combined a diverse selection of places for the public to visit on Sunday, Nov. 9 as part of its Autumn House Tour.
All tours begin at the Watkins Glen Public Library, opening at 11:30 a.m. for registration and a snack of cookies and beverages. The self-guided, self-driven tours may be travelled in any order after ticket holders exchange tickets for admission wrist bands and descriptive brochures with map at the library. All locations are open from 12 noon until 4 p.m.
Four bed and breakfasts are featured on the tour, including two in Watkins Glen and two in Hector. A new lakefront condominium will be toured at another stop, plus an over-sized Gettysburg Diographic Diorama displayed in an historic barn offers something for the history buffs.
Advance purchase tickets at $15 each can be purchased at several local outlets: Unique Country Boutique (212 N. Franklin) in Watkins Glen; Stillman's Greenhouse (251 Route 14) and Quinlan's Pharmacy (336 West Main), both in Montour Falls, and the Schuyler Hospital Gift Shop in the hospital's main lobby.
Tickets are available at the library on the day of the tour for $20 per person.
For further information, and to purchase tickets for the Autumn House Tour, contact Chris Updyke at 607-535-4445 or email updykejc@aol.com.
Frein timeline in Schuyler outlined

WATKINS GLEN, Oct. 31 -- Eric M. Frein, captured by police in Pennsylvania Thursday almost seven weeks after the ambush shooting of two state troopers -- one fatally -- on Sept. 12, was a resident of the Schuyler County Jail for a period in 2006.
The office of District Attorney Joe Fazzary recently released the following account and timeline of Frein's case in Schuyler County:
"On June 22, 2006, Eric M. Frein (pictured at right) pleaded guilty to Criminal Possession of Stolen Property in the fifth degree, a Class A misdemeanor. The defendant had been charged with Grand Larceny in the third degree and Burglary in the third degree. The charges were based upon the theft of World War II uniforms and memorabilia from an enclosed structure, which was located at a WWII reenactment event being held near Odessa, NY. The date of the crime was September 11, 2004.
"The matter was scheduled to proceed to trial on April 3, 2006, but the defendant failed to appear. The defendant's father said that the last time anyone had seen him was at a family function several days prior. He also indicated that his son had been purchasing a large amount of camping gear during the preceding month. A warrant did issue for his arrest, but the defendant turned himself in to the Schuyler County Sheriff's Department on April 10, 2006, prior to being apprehended by law enforcement. He remained incarcerated pending a trial date, which was set for July.
"Because he was incarcerated pending trial, the defendant was permitted to plead guilty to a misdemeanor, upon the condition that he pay restitution in full at the time of sentencing. On the date of his plea, June 22, 2006, he paid $3,120.00 restitution and was sentenced to a Conditional Discharge, and jail -- with credit for time served -- which meant he was incarcerated for 109 days.
"It is understood that the Schuyler County conviction represents the only conviction on Eric M. Frein's criminal history. Additionally, it is understood that when a recent search warrant was executed at the home of Eric M. Frein, his nightstand had papers on it which included documents associated with his arrest and conviction in Schuyler County."
Photo in text: Eric M. Frein (Photo provided)

Several of the cast of 33 sing a song. At right is Kasey Lenzner, who had the role of Belle.
'Beauty & the Beast Jr.' ends 3-day run

WATKINS GLEN, Oct. 12 -- The Dream Barn Productions presentation of "Beauty and the Beast Jr." -- a play featuring 33 young actors from six different school districts and three counties -- ended its three-day run Sunday.
The curtain went up on the musical at 7 p.m. Friday in the Watkins Glen High School Auditorium, and rose again at 2 and 7 p.m.Saturday. The final performance was at 2 p.m. Sunday. The show was under the supervision of Dream Barn founder Tracy Gavich.
Dream Barn, as its website notes, is an organization designed to "provide area youth with an outlet for creative involvement in the world of theatre ... and an exciting stage experience." It is headquartered at the former Catharine Methodist Church.
The actors ranged in all but one instance from the ages of 10 to 17. The exception was 8-year-old Gina Gavich, Tracy's daughter, who played Chip.
A portion of the proceeds from ticket sales are going to Watkins Glen Senecas Lacrosse. Tickets, available at the door, were $10 for ages 10-adult, and $8 for ages 4-9. Children 3 and under were admitted free.
Cast List

Belle - Kasey Lenzner, Horseheads
Beast - Chris Knapp, Dundee
Lumiere - Manley Gavich, Odessa
Cogsworth - Logan Barrett, Montour Falls
Mrs. Potts - Brittany Rinker, Bradford
Chip - Gina Gavich, Odessa
Babette - Phebe Wickham, Hector
Madame de le Grande - Sarah Norton, Montour Falls
Gaston - Justin Allen, Dundee
Lefou - William Yeater, Hector
Monsieur D'arque - John Coates, Odessa
Maurice - Chris Materne, Horseheads

Silly Girls:
Alexis Atchie, Watkins Glen
Bronwyn Stermer, Odessa
Cheyenne Barrett, Montour Falls
Casey Underdown, Odessa
Hannah Rosier, Montour Falls
Kara Fluman, Horseheads

Ensemble - Villagers, Wolves, Enchanted Objects, stunts, etc
Alison Heichel, Montour Falls
Emma Malnoske, Odessa
Evan Underdown, Odessa
Faith Sempler, Horseheads
Hailey Sempler, Horseheads
Justin Hickey, Odessa
Kailey Kirkwood, Horseheads
Kaylana Reickes, Watkins Glen
Maria Brubaker, Watkins Glen
Molly Heichel, Montour Falls
Rachael Spaulding, Millport
Rhys Stermer, Odessa
Scott Brubaker, Watkins Glen
Taryn Hoyt, Odessa
Tassia Garrison, Odessa
Photo in text: Manley Gavich as Lumiere during Friday night's performance.

Parmenters lead United Way campaign

Drive kicks off with successful spaghetti dinner
MONTOUR FALLS, Oct. 14 -- -- Jeff and Amy Parmenter have deep roots in the community, and they're hoping those roots will help reap a successful harvest for the United Way of Schuyler County.
The Parmenters are the co-chairmen of the 2014 United Way campaign to raise $123,000 to support 23 human services agencies. The campaign officially kicked off with a traditional spaghetti dinner on Monday, Oct. 13, at the Montour Moose Lodge, Route 14, south of Montour Falls. The event attracted hundreds of hungry diners.
The Parmenters are both graduates of Odessa-Montour Central School. Their sons, Phoenix and Drew, follow in their footsteps as students in that school district.
Jeff works in his family business, Parmenter Inc., also long established in Schuyler County. Parents Ron and Donita, who are both still active in the business, started with a gas station in 1974. Today the business extends into tires, automotive repair and construction, with six locations.
Jeff carries the title of vice president. His resume also lists four years with the U.S. Air Force.
Amy teaches sixth-grade at Beecher Elementary School in Elmira. She got there by way of SUNY Cortland and Elmira College.
Ask Amy about her community activities and she'll agree she's a "Gaters Mom." She's also involved with the Parent-Faculty Organization at both Beecher, where she teaches, and in the Odessa-Montour school district, where Phoenix, 11, is in sixth grade and Drew, 7, is in second.
Both admit they'd heard of United Way, but, like many people, their knowledge was limited.
"I didn't know that much about United Way, other than a thermometer on a building," Jeff said in a news release. "But I've learned it's a good cause, and I'm happy to be a chairman.
"What I didn't know is that all the money stays locally. That's important to me."
With this lesson in mind, the Parmenters said informing their Schuyler County neighbors about the goals and successes of United Way is their mission as campaign chairmen.
The $123,000 to be raised will be shared by 23 agencies serving Schuyler County residents.
The agencies: American Red Cross, Five Rivers Council Boy Scouts, Court Appointed Special Advocates (CASA), Challenge Industries, Community Dispute Resolution Center, Dutton S. Peterson Memorial Library, Elizabeth B. Pert Memorial Library, Finger Lakes Addictions Counseling and Referral Agency, Girl Scouts of NYPENN Pathways, Inc., Glen Industries of The Arc of Schuyler, and the Humane Society of Schuyler County.
Also: Literacy Volunteers, Montour Falls Memorial Library, Mustard Seed Ministries, Retired and Senior Volunteer Program, Schuyler County Family Play & Resource Center, Schuyler County Health Check, Schuyler Head Start, Schuyler Hospital, Schuyler Hospital Chaplaincy Program, Schuyler Housing Opportunities Council, Schuyler Outreach, and the Southern Tier Association for the Visually Impaired.
For more information about United Way of Schuyler County and to learn how to donate, visit the website www.unitedwayofschuylercounty.org.
Photo in text: Jeff and Amy Parmenter are co-chairmen of the 2014 United Way of Schuyler County campaign to raise $123,000. They are with their sons, Phoenix, 11, left, and Drew, 7. (Photo provided)
SFLW scholarship applications available

Special to The Odessa File
WATKINS GLEN, Sept. 29 -- Southern Finger Lakes Women, a chapter of New York State Women, Inc., (NYSWI) has announced the availability of application forms for its 2014-2015 Women's Scholarship Program.
The program provides financial assistance to a woman towards furthering her education or seeking a professional certificate or license. To be eligible for a scholarship, applicants must be:
--A female and at least 25 years of age by November 1, 2014;
--Demonstrate financial need;
--Be currently enrolled or accepted into a higher education institution leading to a degree OR enrolled in a program working towards a professional certificate or license during the 2014-2015 school year;
--Demonstrate clear career plans.
Preference will be given to applicants who are residents of Schuyler County and/or are employed by a business or agency in Schuyler County.
Completed applications must be received by November 1, 2014. Failure to submit a complete application may result in elimination from consideration. For further information, or to obtain a copy of the application, contact Southern Finger Lakes Women at sflwomen@gmail.com. The Scholarship winner will receive her award at the November 17 meeting of the Southern Finger Lakes Women at the Montour Falls Moose Lodge.
New York State Women, Inc., provides members with professional development, networking, and career advancement resources. Its mission is to achieve equity for all women in the workplace through advocacy, education and information. The Southern Finger Lakes Women Chapter meets on the 3rd Monday of each month.
For more information about the Southern Finger Lakes Women, contact Gloria Hutchings at (607) 594-2489 or JoAnne Krolak at (607) 732-1171. For more information about the Women's Scholarship Program, contact Southern Finger Lakes Women at sflwomen@gmail.com.
Hospital Auxiliary is raffling a quilt

Special to The Odessa File
MONTOUR FALLS, Sept 17 -- The Schuyler Hospital Auxiliary is selling tickets now through December 19, 2014, for a quilt handmade and donated by the Triple H Quilting Group.


Tickets for the 65-inch square, 2-sided quilt are just $1 each or 6 for $5, and can be purchased at the Auxiliary's Gift Shop inside the Main Entrance of Schuyler Hospital. The quilt is on display in the Hospital lobby.

Proceeds from the sale benefit Schuyler Hospital and Seneca View programs and projects.

The winning ticket will be drawn on Friday, December 19, the day of the Auxiliary's popular Cookies by the Pound fundraiser.
Also coming up for the Auxiliary:
--October 14, Fall Luncheon Meet and Greet, Glen Motor Inn, Watkins Glen;
--October 24, Bags, Baubles & Beads Sale, Hospital Main Lobby;
--November 7, November Splendor dinner-dance, Harbor Hotel, Watkins Glen;
--November 9, House Tours, Starting at Watkins Glen Public Library;
--November 21, New Jewelry Sale, Hospital Main Lobby.
For more information about the Schuyler Hospital Auxiliary, email info@schuylerhospital.org or go to www.schuylerhospital.org
Photo in text: The quilt being raffled.(Photo provided)
Episcopal Churches donate refrigerator

Special to The Odessa File
WATKINS GLEN, Sept. 17 -- The Episcopal Parishes of Schuyler County -- Saint James' Church in Watkins Glen, Saint John's Church in Catharine, and Saint Paul's Mission in Montour Falls -- have purchased a commercial refrigerator for the Schuyler Outreach Food Pantry.
A grant from the Episcopal Diocese of Rochester and outreach funds from the churches have made the purchase possible.
The commercial refrigerator will provide additional cold storage space for fresh vegetables and other food supplies at the pantry.
"The Episcopal Parishes of Schuyler County are happy to continue their strong relationship with the Schuyler Outreach Food Pantry," said Father Michael Hartney, Rector of the parishes. This is the second commercial refrigeration unit that the parishes have purchased in recent years.
The Schuyler Outreach Food Pantry is located at Saint Mary's Center in Watkins Glen, 112 Tenth Street, and provides food for moderate to low-income families through its own pantry and six others throughout Schuyler County. The Pantry is open Tuesdays from 9 a.m.-2 p.m. and 6-8 p.m.; on Thursdays from 7 a.m.-2 p.m.; and Fridays from 12 noon-4 p.m.
Labor of Love donates backpacks

Special to The Odessa File
WATKINS GLEN, Sept. 17 -- Labor of Love, a Schuyler County outreach fund under the auspices of Saint James' Episcopal Church in Watkins Glen, donated more than 225 backpacks to Catholic Charities of Schuyler County for a recent back-to-school supplies giveaway.
Labor of Love is a group of Schuyler County residents who provide ongoing financial outreach to county residents. Collaboration is maintained with many county agencies that include Catholic Charities, Schuyler Outreach, Department of Social Services, Schuyler Housing Opportunities Council, Office for the Aging, and Mustard Seed Ministries.
Labor of Love conducts two fund-raising events every year. The annual spaghetti dinner is in May at Saint Mary's Center in Watkins Glen and the annual breakfast is in September at the Montour Falls Moose Lodge.
Tax-exempt financial donations are always welcome at 112 Sixth Street, Watkins Glen.

The Grand Prix Festival drew a crowd Friday to Franklin Street. (Photo by Liz Fraboni)
Spectators flock to Watkins' annual Grand Prix Festival

Crowd fills Franklin Street; MG is highlighted car
WATKINS GLEN, Sept. 6 -- The crowd was thick, vintage autos in abundance, and the heat index high Friday as the Watkins Glen Grand Prix Festival returned to the streets of this village for its annual celebration of auto racing, an event that accentuates the allure of sports cars.
The festival, sponsored by the Chemung Canal Trust Company, highlighted the MG, a British car that has been racing in the Glen since the very first competition through the streets there in 1948.
This was one of a number of MG anniversary celebrations this year -- among them: the 60th anniversary of the Collier Brothers Memorial Trophy Race; the 55th anniversary of the first full, all-MG races held in the United States; and the 50th anniversary of the New England MG-T Register, which sends many members to the Grand Prix Festival each year.
The national MG Vintage Racers organization selected the Watkins Glen weekend as its focus event for 2014.
Hundreds of iconic cars -- MG and otherwise -- were brought to Watkins Glen Friday from near and far by owners who wanted to display them, enjoy the camaraderie with other vintage-car owners and auto fans, and drive the original 6.6-mile road-race course on the streets of Watkins Glen and in the hills outside it.
Racing history aficionados and sports car fans were treated to the presence of many striking and memorable cars throughout the day.
The historic Smalley's Garage on Franklin Street was the site of the day's first event at 9:30 a.m. -- a portrayal of race car technical inspections. The day ended at 8 p.m. with a fireworks display at Watkins Glen State Park, with the world-renowned gorge as a backdrop.
In between, the Corning Concours d'Elegance at the Franklin Street entrance to Watkins Glen State Park offered beautiful cars on display. A panel discussion by MG experts and owners was presented in Lafayette Park by the International Motor Racing Research Center.
The festival's day-long centerpiece: laps by sports cars and vintage race cars around the original race circuit. That course was used in the first race in Watkins Glen on Oct. 2, 1948.
Cars of the Sportscar Vintage Racing Association arrived in the village in the late afternoon from the Watkins Glen International racetrack, where they were competing in the weekend's Glenora Wine Cellars U.S. Vintage Grand Prix.
Those vintage race cars were on display on Franklin Street until 6:30 p.m., when they got the green flag in front of the Schuyler County Courthouse for "tribute" laps on the original road circuit.
Other participant events included five road rallies, including one for MGs only and one for vintage motorcycles only, and a just-for-fun parking lot obstacle course. Rally cars arrived downtown during the afternoon and parked in designated areas along Franklin Street – another opportunity to see some notable vehicles.
The Festival offered tastings of Finger Lakes wines presented by the Seneca Lake Wine Trail, a variety of food, and several motorsports vendors. The village's restaurants, shops and gathering places also joined the spirit of the day's celebration.
Free shuttle-bus service all day allowed visitors to park away from downtown traffic congestion.
The Festival was organized by a volunteer committee of the non-profit Watkins Glen Promotions.
Festival sponsors in addition to Chemung Canal included Glenora Wine Cellars, Lane's Yamaha, Community Bank, Hector Wine Co., Watkins Glen International, Red Newt Cellars, Knapp Vineyards, Jerlando's Ristorante & Pizza Co., Hagerty Classic Car Insurance, Rooster Fish Brewing Co., and the Watkins Glen Area Chamber of Commerce. The fireworks were sponsored by Maguire Chrysler of Watkins Glen.
*****
Photos in text:
Top: A pair of cars come around the corner onto Franklin Street after traveling on the old race circuit.
Second: It was a Dog Day, with the temperature topping 90 on the Chemung Canal Trust Company thermometer.
Third: Santa made the festival, color coordinated with his car.
Fourth: Cars were on display in the State Park parking lot.
Fifth: Looking north on Franklin Street, which was filled with autos and festival fans.
Bottom: Some drivers wore head gear that embodied the festival's vintage theme.
.
(All photos by Liz Fraboni)
Festival participants come around the turn onto Franklin Street after completing a lap of the old 6.6-mile race circuit. (Photo by Liz Fraboni)
Cars and crowds mixed all day long. (Photo by Liz Fraboni)
A car mirror catches the passing festival action. (Photo by Liz Fraboni)
This colorful festival entry caught the eye of the spectators lining the streets.
(Photo by Liz Fraboni)
The scene Friday along Franklin Street in Watkins Glen. (Photo by Liz Fraboni)

Medical Center named in honor of Thurston

Special to The Odessa File
WATKINS GLEN, August 8 -- Watkins Glen International dedicated its infield care center Friday morning to the late Ernie Thurston, an area native and long-time safety and emergency services leader who passed away in November. The naming of the Ernie Thurston Medical Center took place at a ribbon-cutting ceremony.
A native of Watkins Glen, Thurston (right) returned to his hometown after serving as an Airman First Class in the United States Air Force during the Vietnam War. Shortly thereafter, Thurston served as deputy sheriff and fire coordinator for Schuyler County, and held public office as a county legislator. In 1985, he became Director of Race Operations at WGI, and eventually moved to Daytona Beach, FL and International Speedway Corporation headquarters, where he oversaw all race facilities and events as Corporate Coordinator of Track Safety and Emergency Services.
Thurston was posthumously named the 2014 Jim Bockoven Lifetime Achievement Award winner by NASCAR. The award recognizes the contributions an individual makes to the improvement of track services over the course of a career spanning 10 or more years.
"Ernie's spirit and dedication were beyond compare and his name will forever be synonymous with American motorsports," said WGI president Michael Printup. "Although often working behind the scenes, Ernie's efforts were never taken for granted and will continue to ensure a safe experience at our facilities. No award or dedication can ever express our appreciation for his passion, which was a genuine gift to motorsports."
Photo in text: Ernie Thurston
Hospital Auxiliary buys wheelchairs, TVs

Special to The Odessa File
MONTOUR FALLS, July 29 -- The Schuyler Hospital Auxiliary recently purchased nine wheelchairs for use around the hospital, and six televisions for the patient rooms in the Emergency Department.
.The Auxiliary works year-round to not only provide volunteer assistance in and around Schuyler Hospital and Seneca View, but also staffs The Gift Shop and sponsors a number of events to raise funds for various hospital and nursing home needs.

Auxilians are the do-ers for and at various hospital and Schuyler Health Foundation events. And they host fundraisers ranging from raffles, to book and uniform sales, to spaghetti dinners, to Cookies by the Pound and Christmas in July.

Proceeds from their efforts benefit Schuyler Hospital and Seneca View programs and projects.
"The Auxilians are a treasure and a resource for all of us," said Jann Cady, CNO/COO for Schuyler Hospital. "There is much that we could not accomplish without our Auxiliary volunteers and all that they are able to make possible."
For more information about the Auxiliary, go to www.schuylerhospital.org
Christopher Scott Post Office bill passes House, awaits President Obama's signature

Special to The Odessa File
TYRONE, July 15 -- The bill introduced by Rep. Tom Reed and Senator Kirsten Gillibrand to rename the Tyrone Post Office after Specialist Christopher Scott passed the House Monday and now heads to President Barack Obama's desk to be signed into law.
Specialist Scott, a son of Kenneth M. And Tammy L. Trank Scott of Tyrone, was a 2009 graduate of Dundee Central School. He was killed on September 3, 2011 while on patrol in the Kandahar province of Afghanistan. He was 21 years old.
"A young member of such a close-knit community, Specialist Scott gave the ultimate sacrifice for us and for our country," Reed said. "Specialist Scott was the true definition of patriotism and I am honored to be a part of recognizing him in the House of Representatives and at home where we can preserve his legacy as one of this country's brave heroes."
"Specialist Scott is a true hometown hero who will always remain in the hearts of his loved ones and the Finger Lakes community," Senator Gillibrand said. "He answered the highest call and made the ultimate sacrifice for our country, serving with bravery, honor and integrity. Designating the Tyrone Post Office in his name will honor his legacy in the community he loved for all to remember."
Specialist Scott began his service in the United States Army in 2009. He was assigned to the 561st Military Police Company, 716th Military Police Battalion, 101st Sustainment Brigade.
While serving in the Army, he earned the National Defense Service Medal, Global War on Terrorism Service Medal, Army Service Ribbon, Afghanistan Campaign Medal with Bronze Service Star, and the Overseas Service Ribbon. Posthumously, he was awarded the Bronze Star, Purple Heart, Army Good Conduct Medal, NATO Medal and the Combat Action Badge.
The bill would rename the post office, located at 815 County Road 23 in Tyrone, New York, the "Specialist Christopher Scott Post Office Building." The bill has already passed the Senate and now goes to the President to be signed into law.
Photo in text: Christopher Scott
Bacalles is chair of Arc membership drive

Special to The Odessa File
WATKINS GLEN, July 9 -- Former New York State Assemblyman James Bacalles has been named chairman of the 2014 annual membership and fund drive for The Arc of Schuyler, a charitable organization providing supports to people with intellectual and developmental
disabilities.
"Jim is well recognized as a dedicated leader in the Southern Tier and Finger Lakes regions," said Jeannette Frank, the Arc's executive director. "We are truly fortunate to have him as a friend and champion for The Arc. Jim's interest and involvement emphasizes the importance of The Arc's role in the community and will help inspire the support we need to remain a provider of choice for people with disabilities and their families."
Bacalles served from 1995 to 2010 as Assemblyman for the New York State Assembly 136th District. Throughout his political career, he was a legislative advocate for many organizations and groups of people, including The Arc of Schuyler and people with developmental disabilities. He continues to provide support to and volunteers with agencies in Schuyler County and surrounding communities.
"I'm proud of what The Arc does for people in Schuyler County," said Bacalles. "Everyone seems to be connected to The Arc in some way. It provides critical services to vulnerable people in our community and is a valuable community partner."
The Arc of Schuyler and Arc of Yates announced last month that the two chapters intend to merge in 2015. Said Bacalles: "I know both Schuyler and Yates Counties very well. The communities and these chapters are very compatible, and as changes on the state level continue in regards to Medicaid and health care, this is a very smart partnership."
To support The Arc's 2014 Membership and Fund Drive or learn other ways to make The Arc your charity of choice, visit www.arcofschuyler.org or mail your donation to The Arc, 203 12th Street, Watkins Glen, NY 14891.
The Arc of Schuyler is a chapter of a statewide association, NYSARC, Inc., and an affiliate of the national Arc.
Arc barrels brighten community gardens

Special to
The Odessa File
WATKINS GLEN, July 10 -- Volunteers from The Arc of Schuyler recently donated two hand-painted rain barrels to community gardens in Montour Falls and Watkins Glen.
Both barrels were painted by people with developmental disabilities and college students during a workshop at The ARTS Experience, a festival celebrating inclusion and the arts at Hobart and William Smith Colleges. Participants at the workshop learned about the environmental benefits of using rain barrels and painted several to be donated to community organizations in the region.
One of the barrels was gifted to the Schuyler County Cornell Cooperative Extension Teaching Garden at the Human Services Complex in Montour Falls. People with intellectual and developmental disabilities receiving supports through The Arc volunteer twice a week at the Teaching Garden, assisting Horticulture Program Educator Roger Ort with planting, watering, weeding, and harvesting a variety of plant species.
"We truly appreciate the help we get from a great group of volunteers at The Arc," said Ort. "The barrel looks exceptional and we are honored to have it in our garden."
Volunteers from The Arc also assist at the Watkins Glen Community Garden, next to the elementary school. The Arc donated the second rain barrel for use at the garden, part of the Catholic Charities Community Food Project. The garden is utilized to teach individuals and families how to raise their own food and provides fresh vegetables to the Schuyler Outreach Food Pantry.
The Arc of Schuyler is a family-based organization providing supports to people with developmental disabilities and their families. For more information, visit www.arcofschuyler.org or call 607.535.6934.
Photos in text:
Top: Arc volunteers (left to right) Kyle Collins, James Frank, Chris Locke and Stacy Burdick donate a painted rain barrel to the Watkins Glen Community Garden.
Bottom: The rain barrel donated to the Schuyler County Cornell Cooperative Extension Teaching Garden was hand-painted by artists with intellectual and developmental disabilities, along with Hobart and William Smith college students. (Photos provided)
Arcs of Schuyler, Yates look toward unification in 2015

Special to The Odessa File
WATKINS GLEN, June 16, 2014 -- On April 25, NYSARC, Inc., a statewide non-profit organization supporting people with intellectual and other developmental disabilities, gave approval for its Schuyler County and Yates County Chapters to proceed with plans to unify the Chapters and become The Arc of Schuyler-Yates sometime in 2015.
"Both The Arc of Schuyler and the Arc of Yates provide quality services in their communities and are the service provider of choice for many families and people with developmental disabilities," says Marc Brandt, Executive Director of NYSARC, Inc. "Unifying the Chapters provides for the potential for expanded and enhanced services in a time of otherwise dwindling funding from Federal and State sources."
The NYS Office for People with Developmental Disabilities (OPWDD), the State agency that provides oversight of developmental disability service providers, has indicated support of the effort as the plan is consistent with the direction of changes in the field.
In 2013, New York State and the Centers for Medicare & Medicaid Services (CMS) began to identify a series of shared goals to improve opportunities for individuals with developmental disabilities in the areas of employment, integrated living, and self-direction of services, resulting in what is referred to on the OPWDD website as a "transformation agreement". Anticipated changes in service options and how they will be funded in the future provided impetus for the two agencies to begin talk of working together.
"It is the right time to think about new ways of providing services," says Ann McMullen, President of the Arc of Yates. "Our Boards of Directors have been engaged in joint planning for about a year and we have concluded that consolidation will serve the best interests of all of our stakeholders. The recent flooding of our North Avenue building in Penn Yan and our ability to bounce back lets you know how resilient and dedicated our staff are to ensure continuity of service for people with developmental disabilities that need this support. We know we can rise to any challenge."
Mike Stamp, President of The Arc of Schuyler, agrees that a consolidation of the Chapters should move forward. "Schools, hospitals, and county governments are all looking at how to do things more efficiently and effectively with less money," he said. "We know there are new expectations and organizations need to adjust accordingly. We are proud that the leadership at both organizations are being proactive and forward thinking in this environment."
Kate Ring, Executive Director of the Arc of Yates, and Jeannette Frank, Executive Director of The Arc of Schuyler, will co-lead the effort of consolidation. "There is a lot of work to be done and we want to ensure that people are receiving the best services possible as we move forward," says Ring. Adds Frank: "I know that by working together we can continue to be the premier provider of services for current and future generations in our area."
The Arc of Schuyler (based in Watkins Glen) and the Arc of Yates (based in Penn Yan) are both not-for-profit organizations providing a range of supports and services to children, adults, and seniors with intellectual and developmental disabilities and their families. Services and supports will continue to be provided through these locations. Visit www.arcofschuyler.org and www.arcofyates.org for information about the chapters, programs, and services.

The Odessa Fire Department marches up Main Street in Montour Falls.
Excellent weather, great parade

MONTOUR FALLS, June 8 -- Two dozen fire departments, eight marching bands, floats, tractors, horses and assorted classic cars combined Saturday for an entertaining hour-long-plus 58th Annual Montour Falls Firemen's Parade on Main Street in this village.
With emcee Jim Howell describing the marching units and on occasion interacting with them, and with clear skies and a bright sun to accompany the proceedings, the event went off without a hitch ... almost.
Emergency personnel were called out just before the scheduled start of the event to tend to a woman who had apparently been felled by the heat alongside the parade route. After she was taken by ambulance to the hospital, the parade began, signaled by the fire department's siren.
Once it began, the crowd lining both sides of Main Street were treated to a long and varied parade, with marching bands from the Canaseraga, Jasper-Troupsburg, Odessa-Montour, Addison and Corning East high schools, and with the Corning Area Community Band, the Caledonian Highlanders and the Clyde-Saxton Fire Department Band out of Savannah, New York.
Twenty-four fire departments were represented, some with marchers. They came from Montour Falls, Elmira Heights, Burdett, Tyrone, Hammondsport, Dresden, North Corning, Odessa, Enfield, Pine City, Valois-Logan-Hector, Beaver Dams, Branchport/Keuka Park, Watkins Glen, Himrod, Dundee, Gibson, Clyde-Saxton, Penn Yan, Cohocton, Campbell, Mecklenburg, Millport and Wayne.
Judging resulted in several awards, including the following:
Best Float: 1st place, First Baptist Church of Montour Falls; 2nd place, the Harrington Family.
Mayor's Choice: Freedom Village.
Best Appearing Color Guard: Enfield Fire Department.
Oldest Piece of Equipment: Dresden Fire Department.
At the end, the crowd dispersed, many heading over to the festival grounds. There a chicken dinner and other foods awaited, along with rides and games. Later on, live music was provided in the entertainment tent by Steve Southworth and the Rockabilly Rays.
Photos in text:
From top: The Jasper-Troupsburg marching band; the Freedom Village float; and a member of the Addison High School marching band.
Left: Michelle Benjamin was among Old Havana Courthouse Theatre actors in the parade.
Right: Four Dragons Martial Arts members marched, and displayed self-defense techniques.
Left: Members of the Montour Falls Fire Department marched near the front of the parade.
Right: Assemblyman Phil Palmesano distributed candy to the kids along the parade route.
Hayley Guild leads the Odessa-Montour High School band along Main Street.
Left: A member of the Canaseraga Central School marching band. Right: Passengers in the Tyrone Fire Truck wave to the crowd.
Left: Sgt. Steve Decker drove a Watkins Glen Police Department vehicle in the parade.
Right: A member of the Odessa-Montour marching band.
A girl tosses candy to the crowd from atop a Burdett Fire Department truck.
Left: Parade emcee Jim Howell. Right: Members of the American Heritage Girls Troop 412 of Odessa were among the marchers.
Steve Southworth (right) and the Rockabilly Rays provided entertainment Saturday night.
Bright lights dominated the festival grounds as business wound down on the final night.

Hayley Guild belts out "Bound To You" from the movie "Burlesque." She won first place in the 17-to-21 age category.
Expo Showdown a hit as festival begins

MONTOUR FALLS, June 6 -- The 58th annual Montour Falls Fire Department Festival got underway Thursday evening at the carnival grounds along Route 224 in Montour Falls, with rides, games, food and musical talent highlighting the evening.
With the midway opening for business at 6 p.m., the festival drew a crowd under threatening skies.
The entertainment tent drew a sizable audience for the third annual Expo Showdown, featuring local singing talent vying for prizes and glory before a three-judge panel. A total of 29 acts took the stage to deliver their music, many of them students from the Odessa-Montour School District, along with some adults.
The crowd favorite early on was a duet of "Soul Man" by Phil Humphries and Mitch McElroy, both O-M seniors, dressed as the Blue Brothers. They took second place in the 17-to-21 age group.
Other hits included Ashton Stadelmaier's rendition of "A Thousand Years" (third place in the 17-to-21 age group); Tess Visscher's "Lilac Wine"; Amanda Pyhtila's "I Never Told You"; Hayley Guild's "Bound To You" (first place in the 17-to-21 age group); Matt Stephenson's "Folsom Prison Blues"; Pam Kelly's "That's What I Like About You"; Josh Markley's "She Will Be Loved" (first place, adults); and a duet by Julee Gillemot and Maria Scata of an original song they composed and arranged, "Alone With You" (second place, 12-to-16 age group).
Friday night, the entertainment tent would be filled with the music of Nik and The Nice Guys, and on Saturday night by Steve Southworth and the Rockabilly Rays.
The annual firemen's parade along Main Street in Montour Falls was set for Saturday afternoon.
Photos in text:
Top: Josh Markley sings "She Will Be Loved." He won firt place among adult contestants.
Bottom: Maria Scata (left) and Julee Gillemot perform an original song, composed and arranged by them, titled "Alone With You."
A trio on one of the festival rides.
Phil Humphries, left, and Mitch McElroy perform "Soul Man."
Left: Food is one of the attractions of the festival. Right: Taylor Rounds exhibits a fish she won.
Left: Emma Raymond sings "Sitting on the Dock of the Bay."
Right: Tess Visscher performs "Lilac Wine."
Rides were underway through Saturday at the festival.
Nik and the Nice Guys performed in the entertainment tent Saturday night.

Fund for Women distributes grants

BIG FLATS, June 4 -- Two Watkins Glen High School seniors were among 20 individual grant recipients at the Fund for Women of the Southern Tier's annual awards ceremony Tuesday night at the Big Flats Community Center.
Natasha Patel and Megan Daigle were each presented a grant totaling $500, as were 18 other individuals on an evening in which the Fund for Women distributed another $13,500 to non-profit organizations, including the Career Development Council ($1,300) and the Food Bank of the Southern Tier ($2,000).
The mission of the Fund for Women is to help girls and women achieve self-sufficiency and realize life goals. Said the group's president, Elisabeth Corveleyn, to the grant recipients: "Please know that you have the trust and confidence of a whole community of women who support and believe in all of you and your goals."
Photo in text: Natasha Patel and Megan Daigle, second and third from left, respectively, were among the grant recipients. (Photo provided)

The Clute Park shoreline along Seneca Lake was a good place for reading Saturday.
A day at the park ... sunny and cool

WATKINS GLEN, June 1 -- The sunny weather has been most welcome after a cold winter and wet spring -- and folks were outdoors in force Saturday despite a strong, cool breeze coming in from the north.
There was plenty of activity at Clute Park, with most of the crowd on hand for the Wine & Food 2014 event, featuring wines and foods from area vendors, along with live entertainment.
But some folks were there to simply enjoy the charms of the park itself and the lake.
Out on the water, sailboats were cutting through persistent waves -- an appealing summertime sight. Among them was the craft in the photo above, as seen through the breezeway of a Clute Park building.

Lupi leaving ARTS Council for N.H. job

Special to The Odessa File
CORNING, May 24 -- Ginnie Lupi, The ARTS Council of the Southern Finger Lakes Executive Director, has submitted her resignation, effective July 11.
Lupi was recently nominated by New Hampshire Governor Maggie Hassan and confirmed by the Executive Council to become Director of the New Hampshire State Council on the Arts. She has led the local ARTS Council since March 2006 and will assume her new role in early August.

"Although Ginnie will be missed both professionally and personally, I think the timing of this change couldn't have been better. Ginnie is leaving us stronger than ever with a solid foundation to build upon," said Kamala Keeley, The ARTS Council's board president. "We have experienced phenomenal growth during her tenure here and I'm excited to see what the future holds for The ARTS Council. I have no doubt that the extraordinary work Ginnie has accomplished here is what made her such a desirable candidate for her new position and I wish her all the best."

"Working for The ARTS Council of the Southern Finger Lakes has been a labor of love, and it will be very, very difficult to leave," Lupi said. "I am honored to have been able to serve the region's exceptional arts community, and am deeply grateful for the support of our Board and the countless individuals who have guided me and enabled our team to accomplish so much. I know The ARTS Council will continue to grow and thrive long into the future."

Keeley said that Connie Sullivan-Blum, Ph.D., The ARTS Council's folk arts coordinator, will lead the organization as interim executive director upon Lupi's departure and that a search committee will identify a permanent successor.
Information about the search can be found at www.eARTS.org/jobs.
Photo in text: Ginnie Lupi (File photo)

Schuyler Hall to induct 3

Oct. 23 celebration set to honor Peters, Anagnost, Elkins
Special to The Odessa File
WATKINS GLEN, Oct. 3, 2013 -- After a hiatus of four years, the Schuyler County Hall of Fame has announced the selection of three new members to be added to the Hall. The ceremony will take place from 5-7 p.m. on Wednesday, Oct. 23 at Seneca Lodge.
After reviewing a number of nominations, the Hall of Fame Selection Committee picked the following for their contributions to Schuyler County:


William Peters: Peters owned and operated a successful insurance agency in downtown Watkins Glen for several decades. After his arrival in Watkins, he immersed himself in many organizations throughout the county. He served on the following boards of directors: Schuyler County United Way as Chairman of the Fund Drive; Schuyler County Chamber of Commerce as Vice-President; Watkins-Montour Rotary Club as President; Sullivan Trail Boy Scout Council; Schuyler Hospital as long-time member and Chairman; Schuyler Hospital Health Foundation; Glen National Bank; REDEC; Grand Prix Corporation; and Five Lakes Development.
Peters was named a Paul Harris Fellow by the Watkins-Montour Rotary Club, and was also awarded "Business Person of the Year" by the Schuyler County Chamber of Commerce. Peters actively participated in a multitude of fundraising efforts across the county and was named "The Honorary Chair of the Family and Friends Campaign" by the Schuyler Health Foundation.


Nick G. Anagnost: Born to Greek immigrants in the heart of the Depression, Anagnost graduated from Sherburne High School and Albany College of Pharmacy. In 1966, he and his wife Anne moved to Montour Falls as he became a partner in Montour Pharmacy. A few years later, he became sole owner, and rapid expansion began in earnest. Over the next four decades, the store grew tenfold.
Anagnost is held in high esteem by his peers across the state. He mentored dozens of student employees, many whom went on to become pharmacists. He was just as giving to his customers. If a customer couldn't afford a prescription, Anagnost was known to take fresh eggs or homemade jam as payment. He has the distinction of being the longest, continuous working pharmacist in the history of Montour Falls. He has been an enthusiastic booster of his "hometown." He coached the Montour Pharmacy Little League team for many years, and served the village as a trustee and youth commissioner.
He has been a quiet but generous benefactor and friend to many in the community, various organizations, and to the Odessa-Montour Central School sports booster club. He was named to the school's sports Hall of Fame in 2008 as a benefactor. Anagnost was named a Paul Harris Fellow by the Watkins-Montour Rotary Club, and was also awarded the "Lifetime Achievement Award" by the Schuyler County Chamber of Commerce. He recently endowed a tuition assistance scholarship to Albany College of Pharmacy available annually to a graduate of Odessa-Montour Central School or Watkins Glen Central School.


Lt. William Elkins: Elkins came back from World War II with German shrapnel in his knee and Cornell Law School on his mind. Before there was a Legal Services Corp., before pro bono counsel for the poor, and before Miranda vs. Arizona, there was Attorney William Elkins. Elkins owned and practiced in a solo private practice law firm in Burdett, NY for over 30 years. He is renowned for his brilliant legal mind and his humble, generous, and honest approach with his clients.
Elkins was a probation officer and a public defender for Schuyler County for a number of years. He was a member of and/or volunteered his time with the following organizations: the Lions Club, the Grange, the Burdett Players, the American Legion, the Reading Community Church, the Burdett Methodist Church, Glen Baptist Church, and the Conservative Party. Elkins was the recipient of a Purple Heart in 1945. He was, the Selection Committee recognized, "a man of the people whom Thomas Jefferson would have immediately recognized as a lighthouse on the shore of American Law."

The selection of these three individuals brings Schuyler County Hall of Fame membership to a total of 38 people, dating back to the inaugural Class of 1995.

All family and friends are invited to attend the ceremony. The Brubaker family of Seneca Lodge is sponsoring the induction, with Carol Bower Catering providing light snacks and hors d'oeuvres. A cash bar will be available.
Overall sponsorship for the Hall of Fame is co-provided by the Watkins Glen Area Chamber of Commerce and a sponsor who wishes to remain anonymous. Plaques honoring Hall of Fame members can be found on the walls of the first floor hallway in the County Office Building.

To RSVP for the induction, contact the Chamber of Commerce at 607-535-4300 or email meredith@watkinsglenchamber.com.
Photos in text: From the top: William Peters, Nick Anagnost and William Elkins.

Rondinaro gains induction into DCI Hall

Special to The Odessa File
WATKINS GLEN, May 21, 2013 -- Four individuals, including Watkins Glen native Steve Rondinaro, have been selected for induction into the Drum Corps International (DCI) Hall of Fame, which honors individuals who have left their mark on the marching music activity.
From instructors to designers to innovators, the Hall is made up of more than 100 men and women influential in the history of drum and bugle corps. The new inductees will be recognized in August, during the week of the 2013 DCI World Championships in Indianapolis.
Rondinaro has hosted DCI's television and movie theater broadcasts since the late 1970s.
"For life-long drum corps fans, it's practically impossible to imagine watching the DCI World Championships on television or in movie theaters without being engrossed by what Steve says about the drum corps activity," DCI Staff Writer Michael Boo said. "Through the airwaves, he brings people right into the stadium."
Rondinaro's drum corps career started when, at the age of 9, he joined the Watkins Glen Squires, with whom he spent a dozen years. He later co-managed the corps, nearly achieving a 12th-place finalist spot in the 1975 World Championships in Philadelphia, his last year as a marching member.
Forging a career as a news reporter and anchor outside of drum corps, Rondinaro got his start with DCI's television broadcasts when asked by Hall of Fame Member Don Whitely to host a local PBS telecast of the 1976 DCI East competition in Allentown, Pa. A similar opportunity was offered in 1977 for the DCI Canada event in Hamilton, Ontario, and by 1979 he got his opportunity in front of the camera on the PBS network at the World Championships, sitting alongside jazz trumpet legend Maynard Ferguson as co-host.
Over the years Rondinaro has worked with a diverse array of co-hosts from actress Rita Moreno to sports broadcasting legend Curt Gowdy, using his experiences and talents as a drum corps "insider" to educate his television partners.
He later helped reorganize the Florida Vanguard into a new corps, Florida Wave, a group that went on to win DCI's A-Class Championship title in 1984.
Photo in text: Steve Rondinaro

The scene as photographed from across Rt. 228, which passes by the front of the property.
Firefighters battle blaze outside Odessa

ODESSA, Jan. 22, 2013 -- A late-night blaze Monday struck a one-story home at 2441 State Route 228 near Odessa. The blaze, which gutted much of the structure, was caused by a candle burning in a bedroom, a fire official said.
Firefighters from seven departments were called out at 10:42 p.m. on the cold, occasionally snowy night. One fire official said early indications were that the residents -- Willard and Mary Lou Webster -- had phoned in the alarm before escaping the structure. The blaze was roaring by the time the first of the firefighters arrived from Odessa.
Also responding were departments from Montour Falls, Watkins Glen, Mecklenburg and Burdett, and later Millport and Enfield.
Odessa Fire Chief Mike Tomassi said the fire -- which started in a bedroom, and was caused by a burning candle left unattended -- was fully involved by the time he arrived, and was fueled shortly after that by the explosion of two oxygen tanks inside the house. Firefighters knocked down the main flames quickly, but pockets continued burning as winds periodically gusted, sending thick smoke swirling. NYSEG arrived at the scene shortly before midnight to cut the power.
The Websters were helped into an ambulance and transported to Schuyler Hospital. One official said they were being treated for smoke inhalation. A third person -- a grandson who resided with the Websters -- reportedly accompanied them.
Two dogs in the house escaped with the residents, and three other dogs tied up outside were not injured.
Two vehicles parked near the residence are apparently "still drivable," said Tomassi, although the one closest to the structure might have sustained some heat damage.
Most of the house was gutted, and the remainder is uninhabitable, Tomassi said. He did not know if the Websters had insurance.
The Red Cross was notified to help arrange alternative housing.
****
Photos in text:
Top: A firefighter strides across the edge of the roadway in front of the structure, pulling some hose behind him.
Bottom: Smoke was thick and rose high into the night sky.
Snow periodically swirled and the temperature continued to dive.
Left: A firefighter strides in front of the building. Right: Montour Falls Fire Chief Jeff Confer.
Two firefighters (right) hose down a hot spot after the major flames were extinguished.

Stephens Award goes to O-M's Lee Sidle

Special to The Odessa File
ELMIRA, Jan. 9, 2013 -- Odessa-Montour High School senior Lee Sidle was honored Tuesday evening in Elmira as the recipient of the annual Joel Andrew Stephens 5C Award.
The award, presented at the downtown Holiday Inn by longtime Elmira Notre Dame football coach Mike D'Aloisio, is named after the former ND three-sport standout who died of cancer at the age of 22 in 1998.
"(Joel) had a strong commitment to his team and his school and was a leader," said D'Aloisio, noting that Stephens served as a role model to others, showed humanity in his abilities and talents, demonstrated kindness and compassion in his actions, displayed leadership qualities and faced adversity with dignity and class.
The 5C portion of the award stands for Christianity, courage, character, commitment and compassion. The award is presented annually to a football player in the Twin Tiers of New York and Pennsylvania who not only is an outstanding athlete, but also exhibits those five traits.
D'Aloisio said Stephens' life will not soon be forgotten, and added: "What we have done for ourselves alone dies and is gone forever. What we have done for others and the world remains and is immortal."
D'Aloisio, in quoting O-M Coach Bob Lee, said of Sidle: "He is a solid athlete, team player, team leader, fought through injury and still played his heart out ... He is one of the most respectful players I have ever coached. He carries that respect to his teammates, his community and his family. He has a solid family background with the love of God in his heart."
Added D'Aloisio: "Having coached him for a year (Sidle started at running back for Elmira Notre Dame as a junior), I can attest to the character of this individual. One thing that is very impressive he does outside of athletics is that he's been a Boy Scout for 10 years, has earned over 30 merit badges and is an Eagle Scout. That is a tribute to his character."
Photo in text: Lee Sidle with Ron Stephens, father of Joel Stephens. (Photo provided)

Beauty in the light

The editor's son David was enroute from Odessa to Morrisville when the rainbow on the right caught his attention northeast of Ithaca.
David tried several shots, and found with most of them that a rainbow is ethereal -- difficult to capture in a photograph unless there is a dark background for contrast. For a few moments, that contrast existed enough for him to capture this image ... an example of beauty in the light.
(Photo by David Haeffner)

Some links to people features

Here are some links to other pages on this website dealing with features about people:
A tale called "Bubba," about a childhood hero, can be reached by clicking here.
Tales of life along Steam Mill Road years ago, submitted by now-Australian resident Betty Appleton, can be reached by clicking here.
A story about the editor's family being menaced by a maniac on the highway can be reached by clicking here.
A story about the Lazio-Clinton campaign in Schuyler County, and its relationship to herbal remedies, can be found by clicking here.