Curly's Family Restaurant, Watkins Glen

Curly's Family Restaurant, located on Route 14 near the P&C Plaza in Watkins Glen. Phone: 535-4383.
Serving breakfast, lunch and dinner.

Website!! To link to the Curly's Family Restaurant website, you can click on the photo at left or here.
---------------------------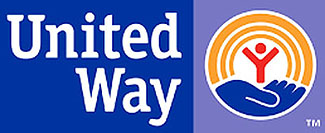 Obituaries may be found here and here.

Gold, Silver and Coins
Buying locally for 35 years
Gene Lane
buying by appointment only
Phone: 607-342-3606
Or write P.O. Box 282,
Watkins Glen NY 14891


Krossin' Keuka is gearing up
The enthusiastic group of volunteers pictured above is anxiously anticipating the annual Krossin' Keuka swim event, a major fundraiser for the benefit of the Keuka Comfort Care Home. This year's swim is scheduled for Saturday, July 26 off the beach at Keuka College. Participation will be limited to 200 swimmers, so those interested in participating are being urged by organizers to make their reservations early at Krossinkeuka.org. (Photo provided)


County Court sentencings, arraignments

Special to The Odessa File
WATKINS GLEN, March 7, 2014 -- The following sentencings and arraignments occurred in Schuyler County Court on Thursday, March 6. The information was provided by the District Attorney's Office:
--Eileen Little, 34, of 6th Street, Elmira, pled guilty to Class C Felony Criminal Sale of a Controlled Substance in the third degree, as an attempt. The indictment alleged that she sold more than 1/8 ounce of methamphetamine. She was sentenced to 5 years in State Prison, with post-release supervision of 3 years.
--Chad Jones, 23, of Edwina Street, Dundee, and Joshua Holden¸ 29, of Mill Street, Tyrone were both sentenced upon their pleas of guilty to Class D Felony Criminal Possession of a Weapon in the second degree, as an attempt. The indictment alleged that both defendants were found in possession of stolen handguns. They both received a sentence of 3 years in State Prison with post-release supervision of 3 years.
--Justin Kraus, 30, of County Route 23, Dundee, and Kyle Menio, 31, of County Route 14, Alpine, were both arraigned on charges associated with an alleged methamphetamine lab fire on Sept. 16, 2013 at 4425 State Route 224 in the Town of Montour. The two indictments allege 15 charges against the defendants, with the maximum charge a Class B Felony: sale of a Controlled Substance: Methamphetamine.
--Justin Brand¸ 32, of Baker Hill Road, Watkins Glen, was arraigned on charges associated with a traffic stop that occurred on November 1, 2013, which resulted in the alleged discovery of methamphetamine and laboratory components necessary for the manufacture of methamphetamine. The indictment alleges 7 counts, with the top count being Criminal Possession of a Controlled Substance in the Second Degree, which is a Class A-II felony.
State Parks set Lifeguard Exam schedule

Special to The Odessa File
SCHUYLER, Marach 5 -- The Finger Lakes State Parks will be holding their annual NY State Lifeguard Exams at two separate locations this year and on the following dates.
Friday, March 14, 2014 -- Odessa-Montour High School
Friday, April 11, 2014 -- Ithaca College Athletics & Events Center
Friday, May 2, 2014 -- Ithaca College Athletics & Events Center
Friday, May 16, 2014 -- Odessa-Montour High School
Friday, June 6, 2014 -- Ithaca College Athletics & Events Center
Odessa Montour High School is located at 300 College Avenue, Odessa, while the Ithaca College A&E Center is at 953 Danby Road, Ithaca.
The exam will begin at 5:30 p.m. sharp. Candidates are encouraged to arrive one hour prior to the exam to register and to practice their CPR skills.
New candidates and returning lifeguards must pass the exam in order to be considered for a position in the upcoming season. Candidates are required to bring their picture ID and their own pocket masks for the CPR portion of the exam.
The New York State Parks have had a shortage of guards in the past few seasons and hope that the newly negotiated hiring rate will encourage candidates to apply for positions.
Visit www.nysparks.com for a list of all the qualifying procedures and prerequisites to employment or for other exam dates and locations.
Candidates are encouraged to pre-register by either calling the Finger Lakes State Parks Regional Office at (607)387-7041 x 113 or by e-mailing Bonnie.Jepsen@parks.ny.gov.
Advocacy groups: Don't ignore workers
who care for people with disabilities

Special to The Odessa File
WATKINS GLEN, Feb. 28 -- NYSARC, Inc., which includes chapters throughout New York State, and Cerebral Palsy Associations of New York are urging legislators to include a 3% wage increase in the State budget for the direct support workforce.
While Governor Andrew Cuomo has implemented changes to make the protection of people with disabilities a top priority, the 2014 State budget does not include a wage increase for the more than 75,000 direct support workers in New York. In addition, cuts continue to be made to these supports and services.
"This is the fourth consecutive year that disability service providers have had reimbursements reduced while expectations increase. Ultimately, this hurts the direct support employees who we all depend on to keep people with developmental disabilities safe while encouraging their independence. It can be a tall order for staff to fulfill," said Jeannette Frank, Executive Director at The Arc of Schuyler. A Cost of Living increase, or COLA, advanced by some groups to be included in this year's State Budget does not include all workers who support people with disabilities.
The Arc of Schuyler, a chapter of NYSARC, Inc., is one of the largest employers in Schuyler County and the majority of its employees are direct support workers. "These direct support professionals must be highly trained, perform extremely difficult work, and are expected to meet the standards of a professional code of ethics," said Frank. "Still, they are near the bottom of the wage scale, and that makes it difficult to recruit and retain these specialized workers."
"Direct supports are paid a salary that may not be much more than minimum wage, forcing many to work more than one job," said March Brandt, Executive Director of NYSARC, Inc. "That puts them and their families under even greater strain and can undermine their ability to care for the people with developmental disabilities who depend on them."
The issue is in the national spotlight. Both Republicans and Democrats have recognized the needs of low-wage earners, their families and the people they support.
"Not funding a wage increase is unfair to direct support professionals, their families, and to people with developmental disabilities," Brandt added.
"It undermines the State's promise to families, legislators and the federal government to fully include and protect people with developmental disabilities in New York State's communities," said Susan Constantino, President & CEO of Cerebral Palsy Associations.

The Leadership Schuyler graduating class includes, left to right standing: Katie Roller, Wagner Vineyards; Kate Fuller, Welliver; Michelle Gaylor, Schuyler Hospital, Inc.; Kathie Nortarfonzo, New York State Office of Parks, Recreation and Historic Preservation; Anthony Scaptura, Cargill Salt, Inc.; Kevin Greuber, Quinlan's Pharmacy; Joseph Porter, Tompkins Trust Company; Toni Monroe, Padua Ridge, LLC; Susan Larson, Catholic Charities Schuyler County; Wayne Hill, Wagner Vineyards; Cheryl Sheffield, Chemung Canal Trust Company; Veronica Lewis, Odessa-Montour Central School District; Jordan Young, Welliver; Scott Bronstein, Barnstormer Winery; James Frame, Leadership Schuyler Presenter. Left to right sitting: Andy Taylor, Leadership Schuyler Program Facilitator; Victoria Young, Watkins Glen Area Chamber of Commerce. Not pictured: Don Chutas, Cargill Salt, Inc.
Leadership Schuyler Class to graduate

Special to The Odessa File
WATKINS GLEN, Feb. 21 -- The latest class enrolled in the Leadership Schuyler program will graduate at a ceremony from 5:30-7 p.m. Thursday, March 13 at the Watkins Glen International Media Center.
The program, designed "to give today's managers the skills they need to become tomorrow's leaders," has helped prepare more than 200 participants since it began in 2001. This year's class has 16 members.
Said Executive Coach and Program Facilitator Andy Taylor: "This class of Leadership Schuyler participants was just great! They were inquisitive, eager to learn, action-oriented, and just plain fun to work with. I am really going to miss them!"
Added Watkins Glen Area Chamber of Commerce President/CEO, Leadership Schuyler Advisor
board member, and 2009-2010 Leadership Schuyler graduate Rebekah LaMoreaux: "Leadership Schuyler is such a valuable program to our community. It provides something that no other program in Schuyler County can -- a micro community of individuals focused on investing in their professional growth, as well as the growth of every other leader in the room!"
The program helps county residents and employees of local businesses to strengthen their knowledge of community issues and encourages them to take active leadership roles. The Chamber will begin seeking applications for the 2014-2015 Leadership Schuyler program in July.
Admission to the ceremony is free for graduates, business sponsors and one guest. The additional-guest fee is $5.00. Hors d'oeuvres will be available as well as a cash bar. If you plan to attend, RSVP by emailing Katie@watkinsglenchamber.com or by calling (607) 535-4300 by Monday, March 4.
The class members:
Scott Bronstein, Barnstormer Winery
Don Chutas, Cargill Salt, Inc.
Kate Fuller, Welliver
Michelle Gaylor, Schuyler Hospital, Inc.
Kevin Greuber, Quinlan's Pharmacy, Inc.
Wayne Hill, Wagner Vineyards
Susan Larson, Catholic Charities of Schuyler County
Veronica Lewis, Odessa-Montour Central School District
Toni Monroe, Padua Ridge, LLC
Kathie Notarfonzo, New York State Office of Parks, Recreation and Historic Preservation
Joseph Porter, Tompkins Trust Company
Katie Roller Wagner Vineyards
Anthony Scaptura, Cargill Salt, Inc.
Cheryl Sheffield, Chemung Canal Trust Company
Victoria Young, Watkins Glen Area Chamber of Commerce
Jordan Young, Welliver

Some of the employees recognized at the luncheon pose for a group photo. (Provided)
40 honored at County Recognition luncheon

Special to The Odessa File
MONTOUR FALLS, Feb. 13 -- Forty Schuyler County employees were honored Feb. 11 at the Eighth Annual Employee Recognition Luncheon held at the county Human Services Complex in Montour Falls.
County Administrator Tim O'Hearn was emcee of the event. Awards were presented by department administrators to the following employees:
Buildings and Grounds:
Daryl J. White, 5 years
Tony E. Miller, 5 years
Jason E. Kelly, 15 years
William D. Thomas, 15 years
Civil Service: Lorraine G. Johnson, 5 years
Community Services: Anne B. Bussard, 5 years
County Attorney: Vickie L. Perazzini, 5 years
District Attorney:
Matthew C. Hayden, 10 years
Robin M. Craver, 15 years
Emergency Management:
Brian L. Gardner, 5 years
William L. Kennedy, 10 years
Elections: Carolyn C. Elkins, 10 years
Highway:
Philip A. Biever, 5 years
Robert K. Prior, 5 years
William H. Osborne, Jr., 35 years
Human Resources: Karen E. Spaccio, 10 years
Information Technology: Marilyn E. Jones, 5 years
Office For the Aging:
Patricia A. Secord-Bower, 5 years
*Richard D. Davis, 27 years
Public Defender: Wesley A. Roe, 5 years
Public Health:
Janel L. Walker, 5 years
Corinne E. Stansfield, 15 years
Purchasing: Harriett E. Vickio, 5 years
Real Property Tax: Cheryl L. Richtmyer, 5 years
Sheriff:
Henry K. Ducot-Choy, 5 years
Renee J. Hatch, 5 years
Eric D. Kennedy, 5 years
James E. Perry, 10 years
Matthew J. Maloney, 15 years
Andrew M. Zeigler, 15 years
Michael A. Notarfonzo, 35 years
*Thomas N. Hoxie, 27 years
Social Services:
Johanna F. Tuttle, 5 years
Joann M. Neal, 5 years
Danielle M. Levack-Kriel, 5 years
Lisa M. Robie, 10 years
Bulinda M. Perry, 25 years
*Beverly K. Clickner, 25 years
*William J. Weiss, 17 years
Veterans: Joan E. Cole-Scott, 5 years
*Denotes retirees
Dykshoorn-Kelly engagement announced

Mr. and Mrs. Edward Dykshoorn of Odessa, NY are pleased to announce the engagement of their daughter, Kayla Dykshoorn, to Matthew Kelly, son of Barbara Kelly of Sparta, NC.
The future bride graduated from SUNY Cortland in 2008 with a bachelor's degree in arts and from Mansfield University in 2010 with a master's. She now works as the district librarian for the Odessa-Montour Central School District.
The future groom, a 2012 graduate of Corning Community College, is an Information Systems Support Specialist at Hilliard Corp.
Their wedding is planned for June 14, 2014.
Donors needed for hospital blood drive

Special to The Odessa File
MONTOUR FALLS, Feb. 5 -- There is currently an urgent need for blood, say health officials. Winter storms and freezing temperatures have resulted in thousands of uncollected blood and platelet donations.
Schuyler Hospital's next Red Cross Blood Drive is scheduled for Friday, February 21 from 11 a.m.-4 p.m. at September Hill, 250 Steuben Street, Montour Falls (two buildings up the hill from the hospital).
Donating helps Schuyler Hospital by keeping blood supply costs down.
You can pre-register to donate at www.redcrossblood.org, or call the Schuyler Hospital Lab at (607) 535-7121 ext. 2207. Drop-ins are also welcome.
Arc dance students perform at Rotary

Special to The Odessa File
WATKINS GLEN, Feb. 5 -- Trenton Loughlin and his troupe of aspiring dancers conducted daily practices to master their routine to the song, "Walking in the Air," written by Howard Blake
in 1982.
Loughlin, who holds a Bachelor of Arts in Dance from Point Park University in Pennsylvania, has performed with the Ithaca Ballet for nearly 20 years. He is currently the Creative Movement and Dance instructor at The Arc of Schuyler in Watkins Glen and developed a movement and dance program for people with intellectual and developmental disabilities, including autism.
Daily classes are designed to help people with disabilities improve their flexibility and range of motion, reduce muscle tension, and improve cognitive skills through choreography. While the program is an excellent component to The Arc's commitment to health and wellness, Loughlin says the class isn't just about exercising the body and mind.
"The class is designed to respect and empower people's individual differences and abilities," Loughlin said. "Movement is important and available for us all to express ourselves."
Loughlin and several members of his dance class performed at a Watkins-Montour Rotary Club meeting on January 30. Tony Fraboni, club president, commented on the troupe's energy and enthusiasm. "You could see how much everyone enjoyed the performance. They made you smile and leave feeling good!"
Loughlin introduced the dance troupe with his own story. "Working at The Arc – I get to share my passion with others, be a role model and a teacher, and share the creative process with awesome people who want to learn and create," Loughlin said. "Then we get to share what we've accomplished with others – in art shows and in public performances. It's wonderful how supportive The Arc is of the creative arts by offering various music, visual arts, and movement programs."
In April, Loughlin will have the opportunity to share his experience in choreography and creative movement at The ARTS Experience Festival at Hobart and William Smith Colleges in Geneva. He will be leading a workshop at this annual arts festival that promotes inclusion of college students, people with disabilities and the public at large. The festival takes place April 1-11.
Photo in text: From left, Patrick Wheeler, Shelly Johns, Carol North and Trenton Loughlin from The Arc of Schuyler perform at a Watkins-Montour Rotary Club luncheon. (Photo provided)
Hospital Auxiliary plans Pasta Night

Special to The Odessa File
MONTOUR FALLS, Feb. 4 -- The Schuyler Hospital Auxiliary has scheduled its annual Pasta Night fundraiser for Monday, March 10 from 4:30–7:00 p.m. at the Montour Falls Moose Lodge on State Route 14, Montour Falls.
The Watkins-Montour Lions Club and the Moose Lodge will once again host the dinner, which benefits the Hospital Auxiliary, helping to fund its Health Care Scholarships and other projects at the hospital.
Tickets may be purchased at the new Schuyler Hospital Gift Shop – just inside the hospital's new Main Entrance -- from Lions Club members, or at the door the night of the dinner for $7.00 for adults, or $3.00 for children age 5 and under.
The menu includes pasta, meatballs & sausage, bread, salad, beverage and dessert. Take-outs are available.
For more information about the Auxiliary, or to volunteer, email info@schuylerhospital.org or call (607) 535-7121.
Conservation District bestows
honors at its annual luncheon

Special to The Odessa File
WATKINS GLEN, Feb. 1 -- The Schuyler County Soil and Water Conservation District (SWCD) held its Annual Luncheon at the Elks Club in Watkins Glen on January 31 and presented the Conservation Farmer of the Year Award to Jim and Eric Hazlitt of Sawmill Creek Vineyards in Hector, a Merit Award to Jessica Verrigni, Regional Stormwater Specialist, and Service Awards to retiring Board members Doris Karius and Glenn Larison.
Joe Sempolinski, District Office Director for Congressman Tom Reed, also presented the award winners with special certificates from the Congressman's office.
Soil and water improvement projects accomplished in 2013 were also reviewed for an audience of over 100 people that included local officials, municipal staff, farmers, and other landowners. The importance of shared services, especially with highway departments, to achieve natural resource protection was emphasized.
Highlights of implemented work presented at the meeting include: five stream stabilization projects; 3,000 feet of hard road ditch stabilization in three towns; 29 miles of seeded road ditches and 82 acres of other critical area seeding that included a gravel pit and construction sites; planning and implementation of agricultural environmental management on nearly 100 area farms including 100,000 feet of fencing for improved grazing, 190 acres of cover crops and mulching; farm structural practices; pesticide sprayer retrofits and weather stations for integrated pest management; and educational events, many done in cooperation with Farm Bureau and Cornell Cooperative Extension.
Former Schuyler County legislators Karius and Larison were formally thanked for their many years of service to the District. "Board members like Doris and Glenn are so important because of their sincere commitment to the Soil and Water mission and to improving constituents' way of life. They will have a lasting impact on the Soil and Water District," said District Manager Jerry Verrigni.
This year was one filled with many changes for the Soil and Water District as it made the transition to a new office site after the fire in the Shared Services Building. Jessica Verrigni, Regional Stormwater Specialist and Stormwater Specialist for Chemung County, helped on her own time with packing up office supplies, arranging for replacement equipment, and organizing materials so work could resume within days. She also helped design and build a demonstration rain garden and community garden. "Three thousand nine hundred pounds of fresh produce were donated to the Schuyler County Food Bank, and this would not have happened without Jessica's help," said Board Chairman Tony Specchio. "The drive, energy, and organizational abilities of Jessica are truly inspirational, and we deeply appreciate her help this year."
Jim and Eric Hazlitt were recognized for the numerous conservation practices implemented on their farm over the years to protect soil and water resources: diversion ditches; row middle management, including the use of mulch and minimum tillage; an agrichemical mixing facility; use of integrated pest management with an on-farm weather station; and nutrient management planning. They grow 20 varieties of grapes on 85 acres and have four acres of sour and sweet cherries.
"Since Sawmill Creek Vineyards is located very close to Seneca Lake, natural resource conservation has been a priority for this farm for many generations; we are very pleased to recognize their efforts," said Elaine Dalrymple, District Field Manager. "They have used many Agricultural Environmental Management (AEM) programs offered by the State, the Conservation District and the federal Natural Resources Conservation Service." Sue Hazlitt, Jim's wife, along with Tina Hazlitt, Eric's wife, and Jason Hazlitt, Eric's son, were also recognized for their help on the farm.
For more information on soil and water conservation programs for landowners and municipalities, go to www.schuylerswcd.com
Photo in text: Award winners with local officials and family. From left: Tony Specchio, SWCD Board Chairman; Joe Sempolinski, District Office Director for Congressman Tom Reed; Jessica Verrigni, Glenn Larison, Sue Hazlitt, Jim Hazlitt, Eric Hazlitt, Tina Hazlitt, and Jason Hazlitt. Missing from the photo: Doris Karius. (Photo provided)
Hidden Valley Camp has new director

Special to The Odessa File
WATKINS GLEN, Jan. 26 -- Jennifer Sweet, a native of Schuyler County, has joined Hidden Valley 4-H Camp to serve as its new Camp Director.
A 1988 graduate of Odessa-Montour Central School, Sweet has been a music educator in public schools in New Jersey as well at an International School in Antwerp, Belgium. In 1996, she began her summer camp service as a general cabin counselor at Forest Lake Camp in Warrensburg, NY.
Between 1996 and 2000, Sweet served Forest Lake Camp as an Archery Instructor and Drama Director. In 2007, she returned to summer youth camps at Rambling Pines Day Camp in Hopewell, NJ as its Drama Director. Since then she has moved into camp leadership, including as an Assistant Director for Camp Pamacka at Ridgewood YMCA Day Camp in New Jersey.
Sweet has returned to live in Odessa with her son Joseph year-round. She is a former Schuyler County 4-H Club member and says she is excited about continuing 4-H related programs at Camp.
One project Sweet is currently working on is bringing a Horseback Riding program back to camp in conjunction with a local Horse Stable.
The camp is accredited by the American Camping Association and has developed programs based on youth development research by Cornell University and the national land-grant university system.
For more information about Hidden Valley 4-H Camp or to register, visit its website at http://hiddenvalley4hcamp.org or call 607-535-7161.

Ted Marks, owner of Atwater Estate Vineyards, takes the podium upon being announced as winner of the Leader in Business Award. In the background, from left, are Assemblyman Phil Palmesano, State Senator Tom O'Mara, and Watkins Glen Area Chamber of Commerce President Rebekah LaMoreaux. (Photo by Doug Yeater)
At the Chamber Gala ...

WATKINS GLEN, Jan. 25 -- The 125th annual celebration of the Watkins Glen Area Chamber of Commerce -- its Winter Gala -- was held Friday night, Jan. 24 at the Harbor Hotel.
The packed affair was highlighted by annual Chamber awards: The Lifetime Achievement Award to Learn Motor Company owner Mike Learn; the Leader in Business Award to Atwater Estate Vineyards owner Ted Marks; and the Community Spirit Award to Christine Peacock, a member of the Harbor Hotel management and a leader in organizing community events. Peacock was on vacation in Florida, and communicated with the gathering by Skype.
The night also featured a Silent Auction, a dinner, a Live Auction, a Casino Lounge with Blackjack tables, and dancing to a live band.
The Live Auction was highlighted by such prizes as a winery tour, a saling package, use of a suite at an Elmira Jackals game, and a ski trip to Greek Peak. Silent auction items were provided by businesses from around the region.
Photo in text: Lifetime Achievement Award winner Mike Learn.
Left: Alison Hunt, a representative for Congressman Tom Reed, was on hand at the Gala. Right: Jack Benjamin, Three Rivers Development Corp. president, enjoys a chat with Ted Marks.
Watkins Glen Mayor Mark Swinnerton, left, and developer Bruce Nelson.
Rick Weakland was among the attendees. He is project director of Project Seneca, which envisions a new wastewater treatment plant along the canal in Watkins Glen, and subsequent development along the southern shore of Seneca Lake.
Drew Guild, tourism and marketing manager of the Gala-sponsoring Watkins Glen Area Chamber of Commerce, poses with his wife, Rebecca.
State Senator Tom O'Mara, left, and Assemblyman Phil Palmesano present a proclamation -- in honor of The Arc of Schuyler's 35 years of service -- to Jeannette Frank, the Arc's executive director. The presentation was made during the Winter Gala, though it was not part of the evening's agenda. "We knew we'd find her here," said O'Mara in explaining the timing of the presentation.

Seneca Physical Therapy adds PTA

Special to The Odessa File
WATKINS GLEN, Jan. 17 -- Seneca Physical Therapy, a physical therapy practice serving the residents of the region, has welcomed a new professional to its staff.
Michael Bauer, Physical Therapist Assistant, has relocated to the community and brings experience in sports medicine and orthopedic physical therapy. He has educational degrees in both Physical Therapy and Fitness and Recreation Management.
Michael joins Dr. Genevieve Bernier and Dr. Amanda Smith-Socaris in providing evaluation and rehabilitation to people of all ages and all activity levels.
Physical therapy, they point out, improves mobility, increases level of function, decreases pain and increases strength for people with conditions affecting their muscles, bones, joints, nerves and spine.
Seneca Physical Therapy is located at 609 North Franklin Street in Watkins Glen. The office can be reached at (607) 535-7475.
Green to speak at Center

Special to The Odessa File
WATKINS GLEN, Jan. 13, 2014 -- International Motor Racing Research Center Historian Bill Green will discuss the George Vanderbilt Cup races of 1936 and 1937 in the first Center Conversations talk of 2014.
The free talk will be on Saturday, Jan. 18, at 1 p.m. The Center is located at 610 S. Decatur St., Watkins Glen.
Green will speak about the short, two-year run of the George Vanderbilt Cup competition at Roosevelt Raceway on Long Island.
Other Center Conversations talk topics during 2014 will include the history of Holland International Speedway in western New York; land speed record competition; Formula 5000 racing; and the Milwaukee Mile.
Details will be announced as they are finalized.
The international W.K. Vanderbilt Cup races were conducted on Nassau County, NY, streets and on a closed circuit from 1904-10. The races moved to other states for the next six years. The George Vanderbilt Cup races were at the then-new facilities at Roosevelt Raceway for just two years in 1936 and 1937.
Another 20 years would pass before a Vanderbilt Cup was again awarded in the United States. The Cornelius Vanderbilt Cup was run at Roosevelt Raceway in 1960 as a Formula Junior event, and in 1965, 1967 and 1968 the Bridgehampton Sports Car Races were billed as the Cornelius Vanderbilt Cup.
Green is internationally recognized for his exhaustive knowledge about racing at Watkins Glen and elsewhere. His personal collection of racing materials was launched at the first Watkins Glen race in 1948 when, as an 8-year-old, he bought a program. The collection today comprises 3,000-plus hard and soft cover books, racing posters, photographs, motorsports magazines and full race results of Watkins Glen 1948 to present.
Since 1948, he has missed only two Watkins Glen race seasons: 1966 and 1967, when he was stationed in Morocco with the U.S. Navy. He made up for the misses by attending Formula One races in England and Germany.
The Center Conversations program has long been a cornerstone of the Racing Research Center's educational outreach and oral history initiative. Noted authors, race historians, drivers, team owners and track officials have taken listeners behind the scenes of every race series over the years.
For information about the Center's work and its programs, visit www.racingarchives.org or call (607) 535-9044.
Photo in text: Bill Green (File photo)
NASCAR honors Thurston
for his lifetime achievements

Special to The Odessa File
DAYTONA BEACH, Fla. – January .10-- The late Ernie Thurston, who served as Corporate Coordinator of Track Safety & Emergency Services for International Speedway Corporation (ISC), has been posthumously honored by NASCAR with the Jim Bockoven Lifetime Achievement Award.
The award was presented at NASCAR's annual Track Services and Security Summit in Charlotte earlier this week.
Thurston (left), a veteran of the U.S. Air Force, was a longtime civil servant, having worked for the Schuyler County, New York Sheriff's Department and the Watkins Glen, New York Fire Department. He joined ISC in 1989 while working for Watkins Glen International and later relocated to the Company's headquarters in Daytona Beach.
Most recently, Thurston was responsible for coordinating safety and emergency services for all of ISC's business units nationwide. He passed away in November 2013.
"Ernie is truly deserving of this prestigious honor," said International Speedway Corporation President John Saunders. "His dedication to the safety and care of others, including his colleagues and our guests, was unmatched. He was a big part of our family for over two decades and his contributions to our industry will be seen for a very long time."
The Jim Bockoven Lifetime Achievement Award recognizes the contributions an individual made to the improvement of Track Services over the course of a career spanning 10 years or more. These contributions affect the overall operations at the majority of NASCAR tracks. This honor is not awarded annually, so the recipient's contributions must be considered to be exemplary.
International Speedway Corporation is a leading promoter of motorsports activities, currently promoting more than 100 racing events annually as well as numerous other motorsports-related activities. It owns and/or operates 13 of the nation's major motorsports entertainment facilities, including Daytona International Speedway in Florida and Watkins Glen International.
Stephanie Louch, Chad Moore wed

The marriage of Stephanie Lee Louch and Chad Michael Moore took place Saturday, November 2, at Hector Presbyterian Church, Hector. Reverend Jim Yao and Reverend Nancy Meehan Yao officiated the ceremony.
The bride is the daughter of Mr. and Mrs. David Louch of Montour Falls. The groom is the son of Mr. and Mrs. Dennis Moore of Watkins Glen.
Emily Mercurio of New Hartford, New York, was maid of honor. Alicia Mahaney (Thomason) was matron of honor. Bridesmaids were Kayla Dykshoorn, Kelly Povero, Kala Oldroyd, Tara Parish, Stephanie Rappleye, and Kayleigh Fitzgerald.
Charlotte Serlo was the flower girl. Thomas Moore and Jack Serlo were the ring bearers.
Alec Moore, the groom's brother, of Watkins Glen, was best man. Groomsmen were Patrick Moore, Daniel Louch, Matthew Wills, Quinn Sturge, Ryan Higgins, T.J. Mugno, and Jeremy Riess.
The reception was held at Logan Ridge Estates in Hector.
The bride is a 2005 graduate of Odessa-Montour High School, attended Elmira College and received a Master's degree from Walden University. She is currently employed as a first-grade teacher for Fairfax County Public Schools in Virginia.
The groom is a 2006 graduate of Watkins Glen High School, attended Geneseo State University and received a Master's degree from Hofstra University. He is currently employed as a human resource analyst for Volkswagen Group of America in Virginia.
The couple reside in Herndon, Virginia.
SFLW warms the holiday for seniors

Special to The Odessa File
WATKINS GLEN, Dec. 24, 2013 -- The Southern Finger Lakes Women (SFLW), a Chapter of New York State Women, Inc., presented handmade hats and a variety of books to the residents of The Falls Home in Montour Falls in the week leading to Christmas.
The Falls Home is an assisted living facility for 92 persons. It provides residential care, activities, meals, recreation and health monitoring.
The hats were made by Judy Sawyer of "Judy Has Hats" in Hector, NY. The hats and the books were presented by JoAnne Krolak, who represented the SFLW, to Nancy Shumway, Activities Director of the Falls Home.
The mission of New York State Women, Inc., is to achieve equity for all women in the workplace through advocacy, education and information. The organization is open to women and men of every age, race, religion, political party and socio-economic background. The local chapter meets on the third Monday of each month.
For more information about the group, visit the chapter website at http://www.sflw.org/ or contact Gloria Hutchings at (607) 594-2489. For information on the Christmas project, contact Krolak at (607) 732-1171.
Photo in text: JoAnne Krolak, right, of the Southern Finger Lakes Women, and Bonnie Hopper, receptionist at the Falls Home. (Photo provided)

Obituaries may be found here and here.

Soil and Water District leaders Larison, Karius will be missed

Elaine Dalrymple, a Schuyler County Soil and Water Conservation District Field Manager, recounts the service provided over the years to the district and to various agencies by County Legislators Doris Karius and Glenn Larison. Their tenure on the Legislature ends with the new year.
By Elaine Dalrymple
WATKINS GLEN, Dec. 13, 2013 -- Doris Karius and Glenn Larison have served on the Schuyler County Soil and Water Conservation District (SWCD) Board of Directors for more than 15 years as County Legislature representatives, and in that time their knowledge of agriculture, land use, local residents and local environmental issues were invaluable to the District.
Their abilities will be sorely missed at the end of this year as they depart as Legislature reps.
Karius is a native of the area, born near Lodi, and worked with her husband for many years in their vineyards in Hector. She later became involved in real estate and with her many close ties to the agricultural community and the county in general, and with her many years of public service, she brought many valid perspectives to the Soil and Water Board. She has served for over 10 years on the Schuyler County Agricultural and Farmland Protection Board and has also served on the Environmental Management Council (EMC) and Cooperative Extension Board of Directors, to name just a few.

Larison is also an area native, born in Elmira. He owned a chicken processing facility in Odessa for many years and still owns his farm there with his wife, Pat. He too knows the needs of the agricultural community very well. Not only did he serve on the SWCD Board, but he has been on the New York Association of Conservation Districts Board representing Southern Tier counties for many years and is known throughout the State as a member of the Soil and Water family. He is also presently on the Board of the Finger Lakes Resource Conservation and Development Council and the Seneca Lake Area Partners in 5 Counties (SLAP -5), and has served on the Schuyler County Water Quality Coordinating Committee. Again, those are just a few of the groups with which he has been involved.
What both Karius and Larison gave to the Soil and Water District and the county as public servants was an ability to weigh out situations in an unbiased way and determine what was best for their constituents.
"You always knew you got an honest and well-researched opinion from Doris and Glenn that helped direct the Conservation District through many challenges over nearly two decades. We are very grateful for all their service to us and the rest of Schuyler County," said Jerry Verrigni, District Manager.
Photo in text: Doris Karius and Glenn Larison, County Legislature Representatives to the Schuyler County Soil and Water Conservation District Board of Directors. (Photo provided)
Manzer, Stocum join Arc's Board

Special to The Odessa File
WATKINS GLEN, Dec. 2, 2013 -- The Arc of Schuyler has announced the appointments of Andy Manzer and Donald Stocum to its Board of Directors.
A Schuyler County native, Stocum is a graduate of Corning Community College and has been Watkins Glen Postmaster since 2004.
In addition to serving on The Arc of Schuyler's Public Relations and Fundraising Committee, he is a Watkins-Montour Rotarian, and serves on the organizing committee for the Italian-American Festival.
Stocum resides in Burdett with his wife Brenda, and has a daughter, Sarah.
"I am honored to be serving on the Board of Directors for The Arc of Schuyler and look forward to being an active member," Stocum said.
Manzer has served as President and CEO of Schuyler Hospital since 2011. His previous positions included Vice President of Operations at Riverside Methodist Hospital in Columbus, OH; Vice President of Support Services at Carle Foundation Hospital in Urbana, IL; and Administrative Director of Operations at Guthrie Health in Sayre, PA.
Manzer holds a B.S. in Health Services Administration from Ithaca College and a master's in Health Services Administration from George Washington University.
He also serves on the board of the Rochester Regional Healthcare Association, Central New York Area Health Education Center, Watkins Glen Area Chamber of Commerce, George Washington University Health Services Management and Policy Alumni Board, and Corning Community College Foundation.
Manzer resides in Bradford with his wife, Michele, and children, Mia and Emily.
The Arc of Schuyler, a not-for-profit organization in Watkins Glen, is governed by a volunteer Board of Directors that includes parents or relatives of a person with a developmental disability and community leaders whose insight and experience provide assistance and direction to ensure The Arc is a provider of choice for people with developmental disabilities and their families.
For more information about The Arc, visit www.arcofschuyler.org or call 607-535-6934.
Photos in text:
Top: Don Stocum with his daughter, Sarah.
Bottom: Andy Manzer. (Photos provided)

Obituaries may be found here and here.

Haff-Stansfield engagement announced

The proud Parents of Courtney Haff and Joseph Stansfield are pleased to announce the engagement and forthcoming marriage of their children.
Courtney is the daughter of Tina McLean and Troy Taylor of Reading Center and Mike and Carrie Haff of Hammondsport. Joseph is the son of Andy and Corie Stansfield of Montour Falls.
Courtney and Joe were both 2009 graduates of Watkins Glen High School. Courtney continued her education at Elmira College, where she earned a Bachelor of Science in Childhood Education, and is currently working on her Masters in General Education. She is employed at My Place: A Play & Learning Center as the Preschool Lead Teacher. She is also employed with NYS DOCCS as a Teacher at Willard.
Joe continued his education at St. John Fisher College, where he earned his Bachelor of Science in Business Administration. He is currently employed at Corning Credit Union.
Their wedding will take place in September of 2014, and the couple plans on living locally.
Photo in text: Courtney Haff and Joe Stansfield. (Photo provided)

Tony Specchio salutes one of his speakers at the Veterans Day ceremony.
Ceremony honors Veterans

Yessman is keynote speaker on Courthouse lawn
WATKINS GLEN, Nov. 12, 2013 -- Watkins Glen, as it has for decades, held its Veterans Day gathering Monday in front of the Schuyler County Courthouse -- one of many ceremonies held around the country honoring those who have served their country and those who are currently serving it in military roles around the world.
Schuyler County Sheriff William Yessman was the keynote speaker. Yessman, who served in the U.S. Coast Guard from 1979-83 and has been sheriff for eight years (and was recently re-elected for another four years), said Veterans Day has always been meaningful to him since both of his parents were Korean War Navy veterans.
"Quite simply," he said, "today is a day to say 'thank you.'"
Many people, he said, see Veterans Day "as a day off or (part of) a long weekend," and have thus "forgotten our heroes ... those who sacrified so we can continue to live" in a free society.
Forgetting those heroes, he suggested, is not acceptable. "Sacrifice is meaningless without remembrance." Those heroes should be acknowledged, should be thanked.
"Whether it's done privately or collectively, it's the thought that counts," he said.
He quoted from two writings. The first was "Eulogy for a veteran," an anonymously composed poem that says "I am a thousand winds that blow, I am the diamond glint of snow," and later: "Do not stand at my grave and cry, I am not there, I did not die."
And there was "The Noble and the Brave" by Joanna Fuchs, which concludes:
"So here's to our country's heroes;
They're a cut above the rest;
Let's give the honor that is due
To our country's very best."
Other speakers Monday included Watkins Glen Mayor Mark Swinnerton, who said he was there to thank all veterans for their "noble service" and "our sons and daughters serving today... You have made a difference because of your moral courage and your service to the country... We should celebrate Veterans Day every day by following your example."
He quoted President Abraham Lincoln: "In the end, it's not the years in your life that count. It's the life in your years."
Schuyler Legislature Chair Dennis Fagan presented a speech honoring his father, Art Fagan, an Air Corps veteran who was shot down in World War II over Europe and spent 13 months as a prisoner of war, and Legislature colleague Mike Yuhasz, an Army veteran and retired Watkins Glen Elementary School principal now residing at the Bath VA. "If you have a chance to stop by and say hello, I'm sure it would brighten Mike's day," Fagan said.
The ceremony, as it has for years, was emceed by veteran Tony Specchio, who introduced commanders and auxiliary leaders of various veterans groups in the area. They in turn presented brief remarks, welcoming the crowd that had gathered in front of the Courthouse for the occasion.
Members of Boy Scout Troop 2674 raised the flag up the Courthouse pole, and trumpeter Bernie Riley, as he normally does at these events, played "Taps."
Photos in text:
From top: Schuyler County Sheriff William Yessman, the keynote speaker; Watkins Glen Mayor Mark Swinnerton; and Schuyler County Legislature Chairman Dennis Fagan.
Left: The flag is raised by the Boy Scouts. Right: Bernie Riley plays "Taps."
Keith Caslin, left, vice commander of American Legion Post 555 in Watkins Glen, and AmVets Post 2278 Commander Edward Vaughn, right, were among the Veterans Day speakers.

Schuyler Hall to induct 3

Oct. 23 celebration set to honor Peters, Anagnost, Elkins
Special to The Odessa File
WATKINS GLEN, Oct. 3, 2013 -- After a hiatus of four years, the Schuyler County Hall of Fame has announced the selection of three new members to be added to the Hall. The ceremony will take place from 5-7 p.m. on Wednesday, Oct. 23 at Seneca Lodge.
After reviewing a number of nominations, the Hall of Fame Selection Committee picked the following for their contributions to Schuyler County:


William Peters: Peters owned and operated a successful insurance agency in downtown Watkins Glen for several decades. After his arrival in Watkins, he immersed himself in many organizations throughout the county. He served on the following boards of directors: Schuyler County United Way as Chairman of the Fund Drive; Schuyler County Chamber of Commerce as Vice-President; Watkins-Montour Rotary Club as President; Sullivan Trail Boy Scout Council; Schuyler Hospital as long-time member and Chairman; Schuyler Hospital Health Foundation; Glen National Bank; REDEC; Grand Prix Corporation; and Five Lakes Development.
Peters was named a Paul Harris Fellow by the Watkins-Montour Rotary Club, and was also awarded "Business Person of the Year" by the Schuyler County Chamber of Commerce. Peters actively participated in a multitude of fundraising efforts across the county and was named "The Honorary Chair of the Family and Friends Campaign" by the Schuyler Health Foundation.


Nick G. Anagnost: Born to Greek immigrants in the heart of the Depression, Anagnost graduated from Sherburne High School and Albany College of Pharmacy. In 1966, he and his wife Anne moved to Montour Falls as he became a partner in Montour Pharmacy. A few years later, he became sole owner, and rapid expansion began in earnest. Over the next four decades, the store grew tenfold.
Anagnost is held in high esteem by his peers across the state. He mentored dozens of student employees, many whom went on to become pharmacists. He was just as giving to his customers. If a customer couldn't afford a prescription, Anagnost was known to take fresh eggs or homemade jam as payment. He has the distinction of being the longest, continuous working pharmacist in the history of Montour Falls. He has been an enthusiastic booster of his "hometown." He coached the Montour Pharmacy Little League team for many years, and served the village as a trustee and youth commissioner.
He has been a quiet but generous benefactor and friend to many in the community, various organizations, and to the Odessa-Montour Central School sports booster club. He was named to the school's sports Hall of Fame in 2008 as a benefactor. Anagnost was named a Paul Harris Fellow by the Watkins-Montour Rotary Club, and was also awarded the "Lifetime Achievement Award" by the Schuyler County Chamber of Commerce. He recently endowed a tuition assistance scholarship to Albany College of Pharmacy available annually to a graduate of Odessa-Montour Central School or Watkins Glen Central School.


Lt. William Elkins: Elkins came back from World War II with German shrapnel in his knee and Cornell Law School on his mind. Before there was a Legal Services Corp., before pro bono counsel for the poor, and before Miranda vs. Arizona, there was Attorney William Elkins. Elkins owned and practiced in a solo private practice law firm in Burdett, NY for over 30 years. He is renowned for his brilliant legal mind and his humble, generous, and honest approach with his clients.
Elkins was a probation officer and a public defender for Schuyler County for a number of years. He was a member of and/or volunteered his time with the following organizations: the Lions Club, the Grange, the Burdett Players, the American Legion, the Reading Community Church, the Burdett Methodist Church, Glen Baptist Church, and the Conservative Party. Elkins was the recipient of a Purple Heart in 1945. He was, the Selection Committee recognized, "a man of the people whom Thomas Jefferson would have immediately recognized as a lighthouse on the shore of American Law."

The selection of these three individuals brings Schuyler County Hall of Fame membership to a total of 38 people, dating back to the inaugural Class of 1995.

All family and friends are invited to attend the ceremony. The Brubaker family of Seneca Lodge is sponsoring the induction, with Carol Bower Catering providing light snacks and hors d'oeuvres. A cash bar will be available.
Overall sponsorship for the Hall of Fame is co-provided by the Watkins Glen Area Chamber of Commerce and a sponsor who wishes to remain anonymous. Plaques honoring Hall of Fame members can be found on the walls of the first floor hallway in the County Office Building.

To RSVP for the induction, contact the Chamber of Commerce at 607-535-4300 or email meredith@watkinsglenchamber.com.
Photos in text: From the top: William Peters, Nick Anagnost and William Elkins.

Check presentation
The Seneca Swim held recently in Seneca Lake to raise funds through pledges for the Odessa Fire Department resulted in a check presentation Sept. 5, 2013 outside the fire station. The Seneca Swim, a brainchild of the Emergency Volunteers of Schuyler County, raised $6,000 through 67 donations from businesses and individuals. The group plans another swim next year, with funds going to the Schuyler County Ambulance service. Presenting the check to Fire Chief Mike Tomassi was Diane Wixson. With her, from left, were Linda Centurelli, Ruth Thompson, Dawn Thompson and Eleanor Thompson. Firefighters at rear included, from left, Charlene Herrmann, Eric Dorn, Brandon Wright, Bill Bulkley, Bernie MacDougall, Keith Pierce, John Jelliff and Steve Siptrott.

Sidle brothers earn Eagle rank

ODESSA, Aug. 22, 2013 -- Brothers Lee and Charles Sidle of Boy Scout Troop 30, chartered by the Odessa Baptist Church, received the highest rank in scouting, the Eagle, in a ceremony on Sunday night, Aug. 18.
Scouts are required to earn a minimum of 21 merit badges in a number of disciplines, serve in leadership positions in their troop and conduct an Eagle Scout Leadership Project. Lee is a recent graduate of Odessa-Montour Central School, where Charles will be a junior this year. Both boys have been active in scouting for nine years.
The boys (Lee is on the left) are pictured with their grandfather, David Sidle Sr, and their father, David Sidle II, who have both served a number of years in various positions as scout leaders.
County Hall of Fame seeks nominations

Special to The Odessa File
WATKINS GLEN, Aug. 14, 2013 -- The Advisory Committee of the Schuyler County Hall of Fame is seeking nominations for the 2013 Schuyler County Hall of Fame award.
After a four-year hiatus, the committee will accept nominations through September 13.
The following eight categories of distinction guide the selection committee in the selection process: agriculture/wine; government; public relations; business industry; health care; tourism; education; and history.
The criteria for selection are as follows: the candidate must be or have been a resident of Schuyler County; must have distinguished him/herself; and in doing so, must have brought reflected prestige to Schuyler County. In addition, the candidate must have been actively involved in his/her field for a significant number of years in Schuyler County.
The Hall of Fame was established to "recognize and honor dedicated individuals who have unconditionally contributed their energy, commitment, and persistence to achieving their vision for Schuyler County." In that process, each member of the Hall of Fame will have improved and enhanced life in Schuyler County for the benefit of all.
Sponsored by the Watkins Glen Area Chamber of Commerce and in partnership with the Schuyler County Legislature, the Schuyler County Hall of Fame was first instituted in 1995. The inaugural class of eight honorees was inducted on October 27, 1995. Awards were made in 1995, 1996, 1997, 2000, 2007, 2008, and 2009 and recognized 38 individuals. The 38 individuals' pictures are framed and on display in the Schuyler County Courthouse in Watkins Glen.
To submit a nomination, visit www.watkinsglenchamber.com, or call 607-535-4300 for more information.
Trumansburg woman sparks fundraiser

Special to The Odessa File
TRUMANSBURG, July 25, 2013 -- Finger Lakes resident Rachel Orlyk is passionate about shining a light on a lesser-known but integral part of the New York agriculture scene -- the migrant career farmworker community and their families.
Through her fundraising initiative "Fiesta for the Future," Rachel is working directly with the Agri-Business Child Development of New York to raise money to provide the children of these migrant farmworkers with backpacks and school supplies when they enter kindergarten this fall.
"This is an opportunity to extend a well-deserved thank you to the families who provide such a valuable resource in sustaining our local agriculture," says Orlyk. "It's an interdependence that many people aren't aware of between these hard-working individuals and the essential farms and businesses in our community and New York State."
Orlyk's words echo the sentiments and inspiration behind the fundraising gala that takes place on Thursday, August 1 at the Silver Queen Farm in Trumansburg from 7-10 p.m.
The event will feature live music, an auction, and local food and wine -- showcasing the products and produce made possible, Orlyk points out, by the labor of the migrant farm worker community. Tickets, information and donation opportunities can be found at www.fiesta4future.org
The event is made possible by contributions from The Harvest Cafe´ of Montour Falls and Silver Queen Farm, and donations from the Hector Wine Company, Red Newt Cellars and many others.
Agri-Business Child Development has been providing comprehensive child development services to the children of local, migrant and seasonal agricultural workers as well as other eligible families across New York State since 1946.
For additional information, visit the agency website at www.abcdny.org.
Brandon Lucia earns Eagle Scout rank

Special to The Odessa File
MONTOUR FALLS, July 22, 2013 -- BSA Troop 2000, sponsored by The First Baptist Church of Montour Falls, has a new Eagle Scout, Brandon Lucia of Reading Center.
Brandon is a 2013 graduate of Watkins Glen High School and the son of Ron and Connie Lucia.
Eagle Scout is the highest rank attainable in the Boy Scouts of America program. Requirements include earning at least 21 merit badges and demonstrating Scout Spirit through the Boy Scout Oath and Law, service, and leadership. Included is an extensive service project that the Scout plans, organizes, leads, and manages. Brandon's Eagle project was to lead a group of his fellow Scouts in building "feral cat shelters" for the Humane Society of Schuyler County.
A "feral" cat is a cat that has reverted to a wild state. In most cases, feral cats are not completely wild because they still depend on people for their food source, whether it's through a caretaker who comes by once or twice a day, a dumpster outside a restaurant, or garbage cans. Relatively few feral cats subsist only by hunting.
Brandon loves cats and wanted to build shelters so the feral cats in Schuyler County could get out of the weather. He presented three of these shelters built under his leadership to the Humane Society. His Eagle Ceremony will be held at a later date at the convenience of his family.
LTC John Bleiler retiring from the Army

Special to The Odessa File
ODESSA, June 26, 2013 -- Lieutenant Colonel John Fredrick Bleiler is retiring from the United States Army after 26 years of service.
Bleiler graduated from Odessa-Montour Central School in 1981. He attended Penn State and graduated from SUNY Oswego, where he trained in the Army ROTC program. He is the son of Delmar and Jeanne Bleiler of Odessa, NY.
Bleiler has served overseas in Operation Desert Shield, Desert Storm, Operation Enduring Freedom, and Operation Iraqi Freedom. In his career he was assigned to Oklahoma, Alaska, South Carolina, the Republic of Korea, Djibouti, Afghanistan, and Qatar.
In support of the global war on terror, he spent time in Kenya, Ethiopia, Quwait, Saudi Arabia, Pakistan, and Jordan in Special Operations Command Central.
He and his family presently reside in Tampa, Florida.
Photo in text: LTC John Bleiler (Photo provided)

Dozens of kayakers make their way up Seneca Lake Saturday toward the Inergy plant in the background, where -- from the water -- they chanted against the company's LPG storage plans.
Kayak 'flotilla' protests LPG storage plans

WATKINS GLEN, June 23, 2013 -- Several dozen kayakers made their way north and west on Seneca Lake Saturday from the marina to the waters in front of the Inergy-owned U.S. Salt plant to protest the company's plans to expand storage of Liquified Petroleum Gas (LPG) in salt caverns on the west side of the lake.
The kayakers, after reaching the waters fronting the Inergy plant, chanted against the plan, which would make the western shoreline a hub of distribution activity. Speeches were issued before the flotilla launched, as well. A number of larger motorized crafts and sailboats followed along.
Protestors, chanting such things as "Whose lake? Our lake!" and blowing airhorns, remained in the vicinity of the plant for about a half-hour. The company responded later in the day with a statement that said, in part: "Our facilities are proven to achieve the highest levels of safety, environmental stewardship and regulatory compliance." The storage project, it added, "will create jobs" and "generate new tax revenue."
One woman helping operate a sign-in desk for kayakers near the launch site east of the Village Marina gave an interview after the kayaks had headed north. Rose Marie Kleinspehn said she had grown up on the west side of Seneca and has "been concerned about the lake all my life." Inergy, she said "doesn't have any business being a hub for propane."
Afterward, one of the protestors, Gas Free Seneca spokesperson Yvonne Taylor, added this: "We made it known today that this is our lake and we respectfully request that Inergy LP go home -- back to Kansas City."
Photo in text: A number of kayakers carried protest signs. This man, in fact, didn't make it far. He and a companion kayaker were starting well after the flotilla had departed, and when they launched, the second kayak capsized mere feet offshore. The pair decided to go no farther.
Grand Jury indicts Larry, Kimberly States

Special to The Odessa File
WATKINS GLEN, June 19, 2013 -- Larry States, 41, and his wife Kimberly, 46, were indicted Tuesday by a Schuyler County Grand Jury on charges of Grand Larceny and Falsifying Business Records, all felonies.
The charges stem from an investigation conducted by the New York State Comptroller's Office and the New York State Police into the theft of more than $100,000 from the Monterey Volunteer Fire Department, where Larry States -- at the time employed as a sergeant in the Schuyler County Sheriff's Department -- served as Fire Chief. Kimberly States was the fire department treasurer.
Larry States, of 271 Owego Street, Montour Falls was indicted on one count of Grand Larceny in the Third Degree (a Class D felony), one count of Falsifying Business Records in the First Degree (a Class D felony), and one count of Tampering with Physical Evidence (a Class E felony).
The highest charges carry a maximum sentence of up to seven years in State prison. States will be arraigned by Schuyler County Judge Dennis Morris at a later date.
Kimberly States, of 910 Doane Road, Beaver Dams, was indicted on one count of Grand Larceny in the Second Degree (a Class C felony) and one count of Falsifying Business Records in the First Degree (a Class D felony).
The highest charge carries a maximum sentence of up to 15 years in State prison. She also will be arraigned by Judge Morris at a later date.
At the time of their arrests in January, State Comptroller Thomas DiNapoli said in a statement: "For more than five years, these officials were able to embezzle department funds to help pay for their home mortgage, cell phones, groceries, concert tickets, family vacations and a personal vehicle. Thankfully, the coordinated efforts of the New York State Police and members of my staff have helped bring these individuals to justice."
The Comptroller's report shows that a misappropriation of fire department funds occurred over a period of years and "could have been prevented ... had the (department) Board taken the basic steps of requiring documentation to support disbursements and reviewing banking records."
Glen resident's grandson earns Eagle rank

WATKINS GLEN, June 18, 2013 -- Daniel Waite Chomyszak, 15, of Punta Gorda, Florida, has earned the highest advancement award the Boy Scouts of America offers to Scouts, the rank of Eagle Scout.
Chomyszak received his Eagle Rank Advancement on May 21 at his Eagle Board of Review and was recognized at an Eagle Court of Honor Ceremony on June 12 at Lenox Hall, First United Methodist Church, Punta Gorda, Florida.
He is the son of Brent and Tanya Waite Chomyszak of Punta Gorda, Florida, grandson of Sylvia D. Waite and the late Allan P. Waite, Sr., of Watkins Glen, New York, grandson of the late John G. "Jerry" and Marjorie S. Chomyszak of Norwich, New York, and great grandson of Jean B. Drake of Watkins Glen, New York.
A member of Boy Scout Troop 13, Chomyszak is one of approximately 4 percent of all Boy Scouts who attain the Eagle rank. He is also an avid fisherman, a certified scuba diver and a black belt in karate.
Photo in text: Daniel Waite Chomyszak (Photo provided)
Seneca View resident celebrating 100th

Special to The Odessa File
MONTOUR FALLS, June 4, 2013-- This month, Harriett Everett is celebrating her 100th birthday with family and friends at Seneca View Skilled Nursing Facility in Montour Falls.
Said Harriett at a recent birthday gathering at the Chateau LaFayette Reneau winery in Hector: : "I don't know what to think about turning 100. I can't believe I'm 100 and I know I'm old but don't feel 100. I am content and happy because I can still do some things for myself, and the wonderful people in the Nursing Department and the Activities department and my family make it worth living."
Harriett said that long life runs in her family, and her biggest concern is losing her independence. "I know I cannot do all the things I used to. I just don't want to live too much longer if I have to depend totally after others. My Aunt Zella lived to be a 107 and she did not like depending on others to care for her. We are alike in thinking."
Harriett Everett was born on June 11, 1913, in Sayre Pennsylvania, to Merton and Sarah (Northrup) French. She was their only daughter. She had an older brother, Robert, and two younger twin brothers, Edward and Edwin.
The family moved to Montour Falls, New York, when Harriett was one-year-old, because her father got a job as a mechanic for Shepard Niles. Her mother became bedridden in 1919 due to the flu and arthritis, so Harriett became the caretaker and cook of the family at the age of six. She attended Montour Falls School and received her GED.
As a teenager, Harriett played the piano for the black-and-white films and got paid 25 cents a night!
Harriett married George Everett in 1931. He worked at the Montour Falls Post Office and they had three sons. One of her sons passed away at the age of 10. The other two still live in the area.
Harriett has seven grandchildren, nine great grandchildren, and five (soon to be six) great-great grandchildren.
Harriett took several classes in library science at both Corning Community and Elmira Colleges. She helped set up the Odessa-Montour Elementary School library and worked there for 16 years.
After retiring, she and her husband traveled all over the United States and spent many winters in Florida. Harriett talks about two visits they took to Hawaii , and one to New Orleans. They also followed the "Lincoln Trail," which took them through Illinois, Indiana, Kentucky, Tennessee, West Virginia and Pennsylvania in 10 days total.
Over the years, Harriett has volunteered at the Montour Falls Memorial Library and the Historical Society. Her hobbies are knitting, crocheting, needle point, painting, puzzles and crafts.
Harriett has been a resident at Seneca View for almost two years. Before that she lived in the same home in Montour Falls for 68 years.
Harriett is a very sociable lady who participates in many activities and always has visitors in her room. As her visitors are leaving, you can hear her saying, "Take care and God bless."
Photo in text: Harriett Everett (Photo provided)
Motorcycle ride will benefit Food Pantry

Special to The Odessa File
WATKINS GLEN, May 28, 2013-- The Moose Riders #426 will host a motorcycle ride along Seneca Lake on Saturday, June 15 to benefit Catholic Charities' Schuyler Outreach Food Pantry.
Registration will take place from 9:00-10:30 a.m. that day at the Moose Lodge, located at 2096 Route 14, Montour Falls. The riders will embark from there at 11 a.m. The event is open to the public.
Registration is $15 for riders and $5 for passengers. Riders are also asked to bring a non-perishable food item or personal-care item for the Schuyler Outreach Food Pantry. Some needed items include cereal, pasta, boxed meals and hygiene products. A complete list of needs can be found on the Catholic Charities' website, www.cs-cc.org.
"Without the support of organizations like the Montour Falls Moose Lodge, Schuyler Outreach would not have the funding to function at the same level as it does right now," said Jessie Ketter, Schuyler Outreach Program Coordinator. "Schuyler County residents depend on the Pantry to provide them with a three-day supply of food when they are in need. This event will not only raise funds to purchase food, it is increasing community awareness of hunger in the community."
To learn more about the Moose Riders' Ride or sponsorship opportunities, contact Rick Oliver at the Moose Club, 607-535-4741. To learn more about Schuyler Outreach, contact Ketter at 607-535-2815 or visit the Catholic Charities' website, www.cs-cc.org.
Rondinaro gains induction into DCI Hall

Special to The Odessa File
WATKINS GLEN, May 21, 2013 -- Four individuals, including Watkins Glen native Steve Rondinaro, have been selected for induction into the Drum Corps International (DCI) Hall of Fame, which honors individuals who have left their mark on the marching music activity.
From instructors to designers to innovators, the Hall is made up of more than 100 men and women influential in the history of drum and bugle corps. The new inductees will be recognized in August, during the week of the 2013 DCI World Championships in Indianapolis.
Rondinaro has hosted DCI's television and movie theater broadcasts since the late 1970s.
"For life-long drum corps fans, it's practically impossible to imagine watching the DCI World Championships on television or in movie theaters without being engrossed by what Steve says about the drum corps activity," DCI Staff Writer Michael Boo said. "Through the airwaves, he brings people right into the stadium."
Rondinaro's drum corps career started when, at the age of 9, he joined the Watkins Glen Squires, with whom he spent a dozen years. He later co-managed the corps, nearly achieving a 12th-place finalist spot in the 1975 World Championships in Philadelphia, his last year as a marching member.
Forging a career as a news reporter and anchor outside of drum corps, Rondinaro got his start with DCI's television broadcasts when asked by Hall of Fame Member Don Whitely to host a local PBS telecast of the 1976 DCI East competition in Allentown, Pa. A similar opportunity was offered in 1977 for the DCI Canada event in Hamilton, Ontario, and by 1979 he got his opportunity in front of the camera on the PBS network at the World Championships, sitting alongside jazz trumpet legend Maynard Ferguson as co-host.
Over the years Rondinaro has worked with a diverse array of co-hosts from actress Rita Moreno to sports broadcasting legend Curt Gowdy, using his experiences and talents as a drum corps "insider" to educate his television partners.
He later helped reorganize the Florida Vanguard into a new corps, Florida Wave, a group that went on to win DCI's A-Class Championship title in 1984.
Photo in text: Steve Rondinaro
715 years of combined service recognized

Hospital recognizes contributions of 58 employees
Special to The Odessa File
MONTOUR FALLS, May 15, 2013 -- Schuyler Hospital recognized employees with 5 to 40 years of service May 8 at its annual Employee Recognition Dinner.
In all, 58 employees were recognized for a total of 715 years of combined experience at the hospital.
The highlight of the evening's celebration – held at Chateau LaFayette Reneau with Bower Catering – was a tribute for three 40-year employees: Diane Candido, Seneca View; Anita Smith, Admissions; and Blanche Bowen, Patient Accounting (retired in December).
Candido's co-worker, Winona Beebe -- herself celebrating 35 years at Schuyler Hospital -- went to high school with Diane, and both started at Schuyler Hospital as nurse aides while still in school. "Well, that was only a few years ago, it seems. You have moved on and upwards in the nursing profession. I commend you for your dedication and years of service," said Beebe.
Of Smith, co-worker Emily Grimmke said, "Anita is one of the best support people
during difficult situations in the Emergency Room and elsewhere. She can find a number, get information disseminated, find a form, and get someone on the line in a flash -- always with a smile, a sense of humor (invaluable!) and a question of what more she could be helping with."
Bowen earned praise not only from her co-workers, but also from all the families she helped over the years as the Seneca View Billing Supervisor.
In presenting the years of service awards, Hospital President/CEO Andy Manzer thanked everyone for their dedication to each other, as well as to patients and residents.
Celebrating 35 years: Bruce Barrett, Winona Beebe, and Pam Palmer
Celebrating 30 years: Cora Sue Davis
Celebrating 25 years: Joylee Cornish, Deborah Drake, Penny Hammond, Carol Kruger, Janice Layton, and Carol Peters
Celebrating 20 years: Liz Ayers, Peter Daniluk, Patti Hardick, and Kathy Richtmyer
Celebrating 15 years: MaryEllen Claypool, Dianna Laprade, Jason Pitcher, Dr. William Saks, Kathryn Shaffer, and Linda Smith
Celebrating 10 years: Mindy Ahouse, Madia Bosley, Rebecca Goltry, Wendy Hughey, Yvonne Kellogg, Annette Kocourek, Valerie Franzese-Lynch, Dawn Macnaughton, Jeanne Maine, Debra Phaneuf, Norma Powers, Dr. Ashraf Sabahat, Kirk Smith and Noel Yaw
Celebrating 5 years: Paul Beebe, Michelle Benjamin, Jeannette Blake, Nacole Burchard, Richard Carney, Beth Flynn, Kevin Hollenbeck, Gina Marcellino, Suzanne McLoud, Brittany Oliver, Joey Paladino, Debra Phelps, Troy Preston, Debbra Rockhill, Terrie Sautter, Apryl Smith, Ryan Stackhouse, Dawn Taft, Diana Vaughn-Russell, William Vaughn-Russell and Judy Woleiszo
Photo in text: From left: Schuyler Hospital 40-year Service Award recipients Anita Smith, Blanche Bowen and Diane Candido (Photo provided)
Connecticut Hill neighbors clean stream

Remove tires, other debris thrown into Cayuta Lake tributary
Special to The Odessa File
CAYUTAVILLE, May 13, 2013 -- More than 150 tires were removed from a tributary to Cayuta Lake on a recent Saturday morning by 25 neighbors, distressed by increased dumping into the stream that flows next to Cayutaville Road and through the Connecticut Hill Wildlife Management Area.
The DEC agreed to help properly dispose of the tires. Also removed were three truckloads of car parts, couches, roofing, and a leaky container of antifreeze – to name a few of the things thrown off the road into the creek.
The Connecticut Hill-Cayuta Valley Neighbors Group, who gather monthly for a potluck dinner, and the Odessa Men's Group, who meet weekly over coffee, worked for two hours clearing the stream. It would have taken much longer without a tractor and winch supplied by Barlow Rhodes that helped pull the tires and other heavy items up the steep banks.
The many hands made the tough job bearable, a job the groups hope won't be needed again. Many communities, including the Town of Catharine, have Dumpster Days and there has been a yearly tire collection program sponsored by Schuyler County.
"We can't live without clean water and Connecticut Hill is the headwaters for many streams that flow to Cayuta Lake, then to Cayuta Creek, the Susquehanna, and ultimately the Chesapeake Bay," said Roxanne Leyes, one of the organizers of the tire pickup and a member of the Connecticut Hill-Cayuta Valley Neighbors Group. "All provide excellent fishing and other recreational opportunities. Streams connect to groundwater that supplies our drinking water wells, and it is distressing that some in our community forget this and dump their garbage carelessly near our waterways."
Photo in text: The tire cleanup. (Photo provided)
Experience Schuyler begins its run

Special to The Odessa File
WATKINS GLEN, May 1, 2013 -- About 45 people attended the Kick-Off Celebration for Experience Schuyler Tuesday evening at The Upstairs Inn at O'Susannah's Quilt Shop in Watkins Glen.
The event included food prepared by the participating business owners which will be featured on the recipe cards distributed as part of the event.
Experience Schuyler runs from May1 through May 11. Passports can be picked up at the participating businesses, including Finger Lakes Fibers, the Hi-Lites and O'Susannah's Quilt Shop in Watkins Glen, and the Village Bakery, Reality Realty and Stillman's Greenhouse in Montour Falls.
After visiting 17 of the 28 businesses, shoppers will be eligible to enter a prize drawing valued at over $400 and will receive a bead toggle made by Bonnie Scott of Joyful Adornments to hold the recipes together.
For more information, contact Helene Fausold at 351-8024 or hcfausold@stny.rr.com.
Welliver welcomes project executive

Special to The Odessa File
MONTOUR FALLS, April 16, 2013 -- The Welliver firm has announced that Sarah Welch, AIA, LEED AP BD+C, has joined the company as Project Executive-Business Development in the company's Montour Falls office.
Welch's primary tasks will be to seek new business opportunities, provide support to the company's major customers, and strengthen relationships with industry partners and design firms.
According to a press release, her "depth of expertise in the design and construction industries will further build upon the quality of professional services offered to Welliver's customers. She will utilize her 20-plus years of experience as a project manager and design professional to consult on, plan and manage projects for clients across the region."
Welch's education includes a Master of Architecture degree from Virginia Tech and a BA in Environmental Design & Energy Conservation from Allegheny College. She resides in Scipio, New York.
Based in the Southern Tier for more than 100 years, Welliver provides program and construction management, general construction,and design/build and self-perform services to the Upstate New York and Northern Tier Pennsylvania regions. Its clients include healthcare systems, high-end manufacturing companies, science and technology partners, and Pre-K-12 and higher education institutions. It is currently managing projects at the Rochester Institute of Technology, Corning-Painted Post Area School District, Corning Museum of Glass and Cornell University, among many others. More information is available at www.buildwelliver.com.
Photo in text: Sarah Welch (Photo provided)
SFLW to hold BBQ for scholarship fund

Special to The Odessa File
WATKINS GLEN, April 2, 2013 -- The Southern Finger Lakes Women, a chapter of New York State Women, Inc., will hold a chicken barbecue on Sunday, April 21 at the Montour Falls Moose Lodge.
The proceeds will benefit the SFLW scholarship fund. For $8, diners will receive a half-chicken dinner, complete with baked beans, salad, rolls and dessert. A half-chicken combo for $6 is also available, as are takeouts .
The barbecues will be served starting at noon and continue until sold out. Advance ticket holders must pick up the dinner by 1 p.m. For tickets or further information, email sflwomen@gmail.com.
New York State Women, Inc. provides members with professional development, networking, grassroots activism and career advancement resources. Its mission is to achieve equity for all women in the workplace through advocacy, education and information.
The Southern Finger Lakes Women chapter meets on the third Monday of each month. For more information, visit the chapter website at http://www.sflw.org/ or contact Gloria Hutchings at (607) 594-2489 or JoAnne Krolak at (607) 732-1171.

A couple of fishermen cast their lines in Catharine Creek, beneath the South Genesee Street bridge south of Montour Falls.
Trout season opens under ideal conditions

MONTOUR FALLS, April 2, 2013 -- Anglers from around the region gathered Monday morning at points along Catharine Creek for the start of trout season in the state.
The weather was cooperative -- near 40 degrees and a slight drizzle -- as individuals and small groups searched for spots along the creek that would yield a prized catch of a sizable trout.
Anglers along the creek near the Rte. 14 overpass in Montour Falls found the going slow. One man who had just caught and released a sucker was moving on to another spot. "They're hiding," he said.
Upstream -- at a popular spot about 100 yards north of the South Genesee Street bridge -- there was better luck. A group of about 20 anglers gathered there, and four of them -- two former Elmirans, each with a grown son joining in the fun -- were hauling in suckers and trout alike.
One of the men, Bill Cleary of Cortland -- on hand with his son Shawn -- hauled in a good-sized trout and two suckers in about 10 minutes. His friend Mike McLaughlin of Newfield -- present with grown son Chris -- had already caught some trout. "We got about a dozen, all told," he said.
"This is the best spot," added Cleary, "this spot and up and down (the nearby creek waters). I've been coming here for forty years."
There were reports, too, of numerous catches upstream, toward Millport -- as well as in other areas of the state. One fisherman in Central New York -- along Nine Mile Creek near Syracuse -- reported catching five trout in 10 minutes.
Trout season runs until October.
Photos in text: Anglers on Catharine Creek south of Montour Falls.
Three anglers -- with others beyond them -- tried their luck beneath the Rt. 14 overpass.

4 dates set for State Lifeguard Exams

Special to The Odessa File
WATKINS GLEN, March 27, 2013 -- The Finger Lakes State Parks will be holding their annual New York State Lifeguard Exams at the Watkins Glen High School on 12th Street in Watkins Glen, NY.
The exams will be held on the following dates and will begin at 5:30 p.m. sharp.
Friday, April 12, 2013
Friday, April 19, 2013
Friday, May 3, 2013
Friday, June 7, 2013
Candidates are encouraged to arrive 1 hour prior to the exam to register and are given an opportunity to practice their CPR skills.
New candidates and returning lifeguards must pass the exam in order to be considered for a position in the upcoming season. Candidates are required to bring their picture ID and their own pocket masks for the CPR portion of the exam.
Please visit www.nysparks.com for a list of all the qualifying procedures and prerequisites to employment or for other exam dates and locations.
Candidates are encouraged to pre-register by either calling the Finger Lakes State Parks Regional Office at (607)387-7041 x 113 or by e-mail at Bonnie.Jepsen@parks.ny.gov.

Two police cars, left, stayed at the site after the arrests. The gate blocked is on the right.
12 arrested, charged with trespass

WATKINS GLEN, March 18, 2013 -- Twelve people were arrested Monday morning on trespass charges at the same Inergy storage facility where three people were arrested last September.
The protest came hours before a planned rally at the Seneca Lake marina in opposition to hydrofracking and Inergy's planned LPG storage expansion. About 100 people turned out for the rally.
The Schuyler County Sheriff's Department, state police and Watkins Glen village police participated in the arrests, which came at about 10:50 a.m. Observers said 11 of the people blocked the entrance to the facility, refusing to let a truck leave the premises -- sparking the police response. The 12th arrestee was a National Lawyers Guild observer, one of several at the protest.
Arrested and issued appearance tickets were:

Marjorie K. Rodgers, age 58, of 805 Larchmont Rd, Elmira.
Richard F. Jones, age 64, of 8054 Saunders Rd, Belfast, NY.
Michael E. Dineen, age 64, of 7342 Wyers Point Rd, Ovid.
Melissa A. Chipman, age 55, of 5399 State Route 414, Hector.
James Amato Borra, age 64, of 5399 State Route 414, Hector.
Katarina Anya Anderson, age 23, of 111 Danby Rd, Ithaca.
Kathleen C. Alvey, age 22, of 120 Aurora St. apt 8a, Ithaca.
Sandra K. Steingraber, age 53, of 14 Bradley St., Trumansburg.
Jack D. Ossont, age 69, of 3900 Dundee Himrod Rd, Himrod.
Darmaye L. Marley, age 53, of 3909 Tichenor Rd, Hector.
Nathanael T. Miller, age 26, of 308 University Ave 8, Ithaca.
Dennis James Fox, age 20, of 92 E. Bartlett Rd, Middle Island.
Supporters ventured to the Sheriff's Office following the arrests, with nearly 20 of them sitting and standing in the department's lobby area, waiting until the 12 were processed and released. Each arrestee is scheduled to appear in Reading Town Court.
Among those present to show support were Jeremy Alderson and Susan Walker, two of the three people arrested last September. Walker served a 15-day jail term after refusing to pay a fine, while Alderson is still awaiting trial, now set for May 2 after motions he had filed were rejected by Town Justice Raymond H. Berry.
Benefit planned for Danny Daugherty

By Bonnie Seeley
ODESSA, March 3, 2013 -- A benefit program is being planned for Saturday, March 30 in Elmira to assist a beloved father and grandfather, slowly and painfully losing his battle…a battle that he has fought for the better part of the past 30 years.
Danny Daugherty, 58, a veteran of the U.S. Navy Seabees, became ill long after his service during the Vietnam era. During Danny's hitch in the Navy, from 1971 to 1974, while serving in Vietnam, he was exposed to the military toxin Agent Orange -- a mixture of chemical herbicides with a dioxin component sprayed by U.S. military forces onto Vietnam's forests and crops during the war, with the dual purpose of destroying cover for enemy movements (defoliation) and destroying food sources.
Exposure to Agent Orange has been blamed for an abnormally high incidence of miscarriages, skin diseases, cancers, birth defects, and malformations among the Vietnamese people and of cancers and other disorders in U.S., Australian and New Zealand soldiers who served in Vietnam.
Danny did not exhibit the symptoms of Agent Orange exposure until a number of years after his hitch in the military. In 1986, he began having heart problems. He has suffered four major heart attacks, as well as a number of minor heart attacks. He has acute diabetes, requiring him to have five shots of insulin every day. Additionally, he is legally blind and suffers from congestive heart failure, kidney disease, and rheumatoid arthritis. A trusty tank of oxygen travels everywhere with Danny, as he needs his oxygen levels augmented 24 hours a day, seven days a week. Danny has spent at least half of the past three months in and out of the hospital with various maladies.
He receives treatment from Veterans Administration personnel in Bath, Buffalo and Syracuse, he said, with the VA taking care of all of his medical expenses provided at those places. He has one non-VA doctor in Elmira he has to pay from personal funds. The closest VA facility at which Danny receives treatments is a clinic near St. Joseph's Hospital in Elmira.
Danny's wife of 39 years, Deborah, cannot work outside the home, because her husband requires round-the-clock care. The couple's three children -- Mike, 39 and living in California; Judy, 37, of Elmira; and Jessica, 35, of Odessa -- do what they can to help out.
The Daughertys' 10 grandchildren are the loves of their Grandpa's (and Grandma's) life. Mackenzie, 17, Summer, 14, Aiden, 6, Michael, Jr., 4, and Josh, 2, belong to Mike. Judy has Justin, 15, and Rylin, 1; and Jessica's children are Caleb, 14, Reese, 9, and Christopher, 6.
Two pet dogs help to complete the family. Joe, a German Shepherd, and Savannah, a Chihuahua, provide lots of love and entertainment for the whole family. Much of the time, Savannah can be seen curling up in Danny's lap, cuddled close to her beloved owner.
Danny's family and pets help to sustain him. A positive outlook and a sense of humor help tremendously, but the prognosis is grim. With neither spouse able to be employed, money is really tight. "I'm living on borrowed time," said Danny. "My grandkids are what keep me going. I know I'm not gonna get any better. I thank God (for) every day."
To help out, family and friends are holding a "Benefit for Danny" on Saturday, March 30, at the Elmira American Legion Post, 316 Lake Street in the city. The benefit will run from 1 p.m. until it ends. The donation for admission is $10. The food choices include chicken and pulled pork. There will be a 50/50 Raffle, a Chinese auction, and an entertaining clown. The local band "DILF" will be performing from 2 to 5 p.m.
Tickets are available by calling Danny's daughter, Jessica, at 607-220-6904, or his wife, Deb, at 607-594-6750, or can be purchased at the door. All proceeds from the benefit will be used to cover Danny's non-VA medical expenses.
Anyone who would like to help out in any way -- contributing time, talents, or much-needed monetary funds -- is encouraged to call one of those two numbers or Bonnie Seeley at 607-594-2588 or 607-426-6025.
Photo in text: Danny Daugherty (Photo provided)

At the banquet: From left: Outgoing Hector Fire Chief Mike Hicks, his wife Elaine, and incoming Chief Brandon Karius. (Photo by Doug Yeater)
Hector firefighters hold annual banquet

Special to The Odessa File
HECTOR, Feb. 25, 2013 -- The Valois, Logan and Hector Volunteer Fire Company held its annual banquet Saturday at Logan Ridge. Among the attendees were chiefs from surrounding fire departments: Lodi, Trumansburg, Watkins Glen, Montour Falls and Odessa, to name a few. Also present were various local officials.
The dinner was provided by the Falls Cafe of Trumansburg. Two Goats and Hazlitt Winery also helped sponsor the event.
A highlight of the evening: After 13 years as chief, Hector Fire Chief Mike Hicks handed over his role to new fire chief Brandon Karius.
SFLW welcomes Fazzary as new member

Special to The Odessa File
WATKINS GLEN, Feb. 25, 2013 -- The Southern Finger Lakes Women, a chapter of New York State Women, Inc., welcomed Dr. Ashley Fazzary as a new member of the chapter at a recent meeting.
Dr. Fazzary is a native of Watkins Glen and graduated from Watkins Glen High School in 2001. She attended Cornell University as a pre-med major and later went to the SUNY College of Optometry in New York City, where she graduated in 2009.She and her husband moved back to Watkins Glen, where she opened Fazzary Eye Care/Eyes on Seneca on Franklin Street.
The March 18 meeting of SFLW will be held at the Harvest Café on Main Street in Montour Falls, starting with a 6 p.m. with a social time. In observance of Women's History Month, Dream Barn Productions, c/o Tracy Gavich, will be presenting an interactive theater of "Women in History who have run for President of the United States."
New York State Women, Inc. provides members with professional development, networking, grassroots activism and career advancement resources. Its mission is to achieve equity for all women in the workplace through advocacy, education and information.
The Southern Finger Lakes Women Chapter meets on the third Monday of each month. For more information, visit the chapter website at http://www.sflw.org/ or contact Gloria Hutchings at (607) 594-2489.
Photo in text: Dr. Ashley Fazzary, left, and Gloria Hutchings, SFLW Membership Chair. (Photo provided)

Whitney Valentine can be seen scaling the ice at Aunt Sarah's Falls in this photo looking down from the top of the falls. It was shot by her partner, Chance Philippi -- whose boot toe is visible.
They were inching up Aunt Sarah's Falls

MONTOUR FALLS, Jan. 30, 2013 -- Aunt Sarah's Falls boasted a sight Tuesday afternoon that had passing motorists slowing and looking up at the frozen waterfall.
At first there was a male figure -- Chance Philippi of Corning -- scaling the ice fronting the 90-foot falls, slowly traversing, placing ice screws into the frozen water, a long length of rope trailing behind him.
That sight in fact had prompted someone to call the Sheriff's Office, which sent a deputy to the scene -- but he found no village ordinance against such an occurrence, and no posted signs.
So he told the climbers to be careful, which they were. Philippi -- a young man who repairs chimneys and is about to join the Simmons-Rockwell auto sales business in Bath -- made it to the top. His girlfriend, Whitney Valentine, tried it next.
As she scaled the ice -- softened by the day's thaw -- the skies opened up. It started to rain, and soon was pouring.
"I was absolutely soaked!" she exclaimed in an email later.
Philippi and Valentine are fairly new to the sport of ice climbing. She said they started back in 2010, then spent a couple of years in Colorado, where the opportunities were greater. They also participate in rock climbing.
"We ice-climbed over at Keuka Lake, on the western shore, on Sunday," said Valentine, who works at a Corning pizzeria. "We introduced my 13-year-old nephew to it that day, and he liked it."
They pick their spots based on ice buildup, of course, but also on an absence of "No Trespassing" signs.
"We were driving by here, and it wasn't posted, so we stopped," she said. And climbed. The warming trend had softened the ice, making the task easier, she added -- in essence giving them an easier toehold than is available in rock-hard ice.
"There are a lot of falls in the area," she said. "Watkins Glen should promote ice-climbing as a tourist attraction, because climbers would come from all over the world." There are ice-climbing competitions in many countries, she said.
It is perhaps well that she reached the summit when she did, for it wasn't long before the creeks feeding Aunt Sarah's Falls sent their rain-swollen water there in force. Within a couple of hours, the water was running freely over the edge of the falls and down, soaking the layers of ice built up during the area's recent deep freeze.
But the forecasters say winter's cold will be back, and soon. And with the cold will be more ice, and presumably more opportunities for those with ropes and ice tools and spiked boots ... and nerve.
Photo in text: Whitney Valentine feeds out the rope from the base of the falls as Chance Philippi nears the summit.
Left: Whitney Valentine and Chance Philippi gaze up at the ice wall. Right: Later, Valentine scales the ice while Philippi controls the rope from the summit.

The scene as photographed from across Rt. 228, which passes by the front of the property.
Firefighters battle blaze outside Odessa

ODESSA, Jan. 22, 2013 -- A late-night blaze Monday struck a one-story home at 2441 State Route 228 near Odessa. The blaze, which gutted much of the structure, was caused by a candle burning in a bedroom, a fire official said.
Firefighters from seven departments were called out at 10:42 p.m. on the cold, occasionally snowy night. One fire official said early indications were that the residents -- Willard and Mary Lou Webster -- had phoned in the alarm before escaping the structure. The blaze was roaring by the time the first of the firefighters arrived from Odessa.
Also responding were departments from Montour Falls, Watkins Glen, Mecklenburg and Burdett, and later Millport and Enfield.
Odessa Fire Chief Mike Tomassi said the fire -- which started in a bedroom, and was caused by a burning candle left unattended -- was fully involved by the time he arrived, and was fueled shortly after that by the explosion of two oxygen tanks inside the house. Firefighters knocked down the main flames quickly, but pockets continued burning as winds periodically gusted, sending thick smoke swirling. NYSEG arrived at the scene shortly before midnight to cut the power.
The Websters were helped into an ambulance and transported to Schuyler Hospital. One official said they were being treated for smoke inhalation. A third person -- a grandson who resided with the Websters -- reportedly accompanied them.
Two dogs in the house escaped with the residents, and three other dogs tied up outside were not injured.
Two vehicles parked near the residence are apparently "still drivable," said Tomassi, although the one closest to the structure might have sustained some heat damage.
Most of the house was gutted, and the remainder is uninhabitable, Tomassi said. He did not know if the Websters had insurance.
The Red Cross was notified to help arrange alternative housing.
****
Photos in text:
Top: A firefighter strides across the edge of the roadway in front of the structure, pulling some hose behind him.
Bottom: Smoke was thick and rose high into the night sky.
Snow periodically swirled and the temperature continued to dive.
Left: A firefighter strides in front of the building. Right: Montour Falls Fire Chief Jeff Confer.
Two firefighters (right) hose down a hot spot after the major flames were extinguished.

Stephens Award goes to O-M's Lee Sidle

Special to The Odessa File
ELMIRA, Jan. 9, 2013 -- Odessa-Montour High School senior Lee Sidle was honored Tuesday evening in Elmira as the recipient of the annual Joel Andrew Stephens 5C Award.
The award, presented at the downtown Holiday Inn by longtime Elmira Notre Dame football coach Mike D'Aloisio, is named after the former ND three-sport standout who died of cancer at the age of 22 in 1998.
"(Joel) had a strong commitment to his team and his school and was a leader," said D'Aloisio, noting that Stephens served as a role model to others, showed humanity in his abilities and talents, demonstrated kindness and compassion in his actions, displayed leadership qualities and faced adversity with dignity and class.
The 5C portion of the award stands for Christianity, courage, character, commitment and compassion. The award is presented annually to a football player in the Twin Tiers of New York and Pennsylvania who not only is an outstanding athlete, but also exhibits those five traits.
D'Aloisio said Stephens' life will not soon be forgotten, and added: "What we have done for ourselves alone dies and is gone forever. What we have done for others and the world remains and is immortal."
D'Aloisio, in quoting O-M Coach Bob Lee, said of Sidle: "He is a solid athlete, team player, team leader, fought through injury and still played his heart out ... He is one of the most respectful players I have ever coached. He carries that respect to his teammates, his community and his family. He has a solid family background with the love of God in his heart."
Added D'Aloisio: "Having coached him for a year (Sidle started at running back for Elmira Notre Dame as a junior), I can attest to the character of this individual. One thing that is very impressive he does outside of athletics is that he's been a Boy Scout for 10 years, has earned over 30 merit badges and is an Eagle Scout. That is a tribute to his character."
Photo in text: Lee Sidle with Ron Stephens, father of Joel Stephens. (Photo provided)

Beauty in the light

The editor's son David was enroute from Odessa to Morrisville when the rainbow on the right caught his attention northeast of Ithaca.
David tried several shots, and found with most of them that a rainbow is ethereal -- difficult to capture in a photograph unless there is a dark background for contrast. For a few moments, that contrast existed enough for him to capture this image ... an example of beauty in the light.
(Photo by David Haeffner)

Some links to people features

Here are some links to other pages on this website dealing with features about people:
A tale called "Bubba," about a childhood hero, can be reached by clicking here.
Tales of life along Steam Mill Road years ago, submitted by now-Australian resident Betty Appleton, can be reached by clicking here.
A story about the editor's family being menaced by a maniac on the highway can be reached by clicking here.
A story about the Lazio-Clinton campaign in Schuyler County, and its relationship to herbal remedies, can be found by clicking here.