Click on the ad above to reach the Glenora website.
--------------
Seneca Harbor Station & Captain Bill's
To reach the website of the Seneca Harbor Station and Captain Bill's, click here.
Captain Bill's and Seneca Harbor Station is accepting job applications for all positions. Please stop in and fill out an application at Seneca Harbor Station or email: shs@stny.twcbc.com to be scheduled for an interview.
-------------
GVA --
Genesee Valley Agency

We pride ourselves on providing outstanding customer service.
While providing insurance,
Your Way.
Contact us to see why so many people have switched.
Monday-Friday 8:00-4:30.
Main Steet, Odessa, NY.
Arkport, Avoca, Caledonia, Candor, Dansville, Wayland

Telephone 607-594-3335
-----------
Click on the ad above to visit the Visions Credit Union web site -- you deserve a financial partner that has your best interest in mind!
------------
Watkins Glen Supply, Inc.
P.O. Box 70
2768 State Route 14
607-535-2454
wgsupply@gmail.com
www.wgsupplyny.com
----------
The Great Escape
Ice Cream Parlor
221 S. Franklin St.,
Watkins Glen, NY
607-535-7354
Opening April 1st for its 40th season.
_____________ .
The Odessa File's
Primary Pages
Sports
People
Features
Business
Government
Forum
Schools
PSA
Calendar
History
Obituaries
Wine & Tourism
Classifieds
Agriculture
Columns

Click here or on the ad above to reach a Chamber of Commerce website.
--------------
Odessa Wine
and Spirits
We are located on Main Street in Odessa, next to the Tompkins Trust Company branch.
Send us an email to sales@odessawinesandspirits.com to let us know what you would like us to have in stock.
-----------
SCT Computers
Apple Certified Technicians
Microsoft Certified Systems Engineers
A+ Certified Technicians
Visit us at 306 N. Franklin St., Watkins Glen, 607-535-2495
or
124 Main St., Penn Yan
(315) 694-7399
Email:
Support@SCTcomputers.com
www.SCTcomputers.com
----------------


Your authorized FedEx ship center
M-F 8:00-5:30 (Cut off time 3 pm)
Sat. 10-2 (no pickups)
306 N. Franklin Street
Watkins Glen NY 14891
607-846-7377

Pavilion, Picnic Area, BBQ Pit available with reservation.
Memorial Day Service
every Memorial Day 11 a.m.
Check out this beautiful park.
Forms for engraved bricks or benches are available at
visitors center or at schuyleramericanlegion.com
Questions? Call Clayton Snow
607-742-5565
--------------------
Click on the ad below to go to the United Way of Schuyler County website.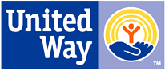 ---------------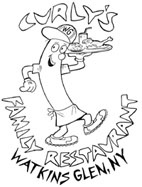 Curly's Restaurant is a page sponsor -- of our People Page. People.
Other page sponsors:
Business -- Sidle Insurance
Sports -- Cayuga Health
Features -- Jeff's On-Site Services
Government -- Jr. Specchio's Inc.
Schools -- Watkins Sporting Goods
Calendar -- Hi-Lites
Forum -- Warren Real Estate
------------------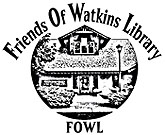 To reach the FOWL website, click on the logo above.
-----------
To go to Jim Guild's Famous Brands website, click on the drawing above or here.
-----------------
Our Primary Pages
Sports
People
Features
Business
Government
Forum
Schools
PSA
Calendar
History
Obituaries
Wine & Tourism
Classifieds
Columns
-----------
Click below to go to the
Rotary Club website.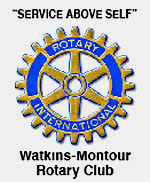 ----------
Contact this website at:
chaef@aol.com
----------------
4 Novels by the editor
Island Nights
Excerpt here.
The Islander
The entire novel:
Cabins in the Mist
Excerpt here
The Maiden of Mackinac
Excerpts Maiden
---------------

Click on the ad below to reach the website.



School budgets pass at Watkins, Odessa; Bianco, Caslin, Butler win Glen board seats

School budgets passed easily Tuesday in the Watkins Glen and Odessa-Montour school districts, the $28.5 million spending plan in Watkins approved 294-65, and the $18.4 million plan at O-M approved 120-20.

Incumbent Craig Bianco (with 270 votes) and former Board of Education member Keith Caslin (with 235) won three-year terms on the Watkins school board, while incumbent Theresa Butler (234 votes) earned a one-year term to complete the unexpired term of Kevin Rumsey, who resigned from the board after his election as County Sheriff. Candidate Brittany Oliver totaled 168 votes.

Odessa-Montour saw the uncontested re-election of Karen Rock and Will Shrout to three-year School Board terms. Rock drew 120 votes, while Shrout received 115.

Photo: Theresa Butler and Craig Bianco, who earned board terms in Tuesday's vote, were on hand at the school when the vote count was announced.

Mon., Tues. Scores

Monday: Track & Field
IAC Pentathlon is held at Odessa-Montour. Two O-M athletes and one from Watkins compete.

Monday: Lacrosse
Notre Dame 16, Watkins 1

Tuesday: Golf
Boys: Tburg 191, O-M 218
Girls: Marathon 195, Waverly 197, Watkins Glen 256

Stories on Sports

Photo: O-M's Camille Sgrecci competes in Pentathlon

We are working to fix the problem
This website is experiencing some temporary outages which we are addressing with the host server. The outages seem to be of short duration, so keep trying to access the site if you are first blocked from reaching it.

A column by State Senator Tom O'Mara

State Senator Tom O'Mara provides us with a weekly column, this time titled "Spreading the word about Lyme disease." Column

Left: State Sen. Tom O'Mara

Service honors police fallen over the years; Sheriff raps media

The memorial service was held outside the Schuyler County Sheriff's Office. Sheriff Rumsey in a keynote address blamed a loss of respect for police on the Internet and media coverage. Government.

Photo: Bell played a role in honoring those police in the region who have died in the line of duty or while in service.

It was Prom Night for WGHS at Logan Ridge

Watkins Glen High School held its annual Prom Saturday night at Logan Ridge Estates in Hector, with the theme of "Masquerade." The Prom was held on a pleasant, breezy evening, with music presented by DJ Anthony Curren.

Photo above: Johnny VanScoyk and Breanna Carl on the breezy Logan Ridge terrace as sunset neared.
For more WGHS Prom photos, see Schools.

Two more standouts join The Essentials

Two individuals -- historian Gary Emerson and the late Belle Cornell -- are being honored as the latest members of The Essentials, a group of outstanding Schuyler County residents or natives who have impacted life here or elsewhere. None of the 32 Essentials are in the Schuyler County Hall of Fame, but perhaps will be someday. Essentials.

Click on the ad below for more information.

Click on the ad below to reach the website.
To reach a survey seeking feedback from those who work with farmers or are an agribusiness employee or owner, click here.



Looking to buy baseball, football, basketball, hockey, non-sports cards, mostly pre-1988. Call
Charlie Haeffner at (607) 742-2772.

And inside

Read the latest Letters to the Editor on the Forum Page.

For Part 1 of "Schuyler County and Me," reprised, Click here.
For Part 2, click here.
For Part 3, click here .
For Part 4, click here.
For Part 5, click here.

******
The Editor's Columns

--Obituaries--
Death Notices on the Obituary Page.

Charles W. Doane, 73, of Watkins Glen.
Nora E. (Whitehead) Hults, 92, formerly of Pulteney.
Marilyn Kay (Voorheis) Cooper, 75, of Trumansburg.
Vernon K. Webster, 92, of Rock Stream.
Sharie Elizabeth Beaver, 79, of Burdett.
Gene H. Smith, 67, of Reading Center.
James F. LaRow, 65, of Newfield.
Janice Kron, 77, of Ithaca.
Donald J. Romeo, 75, of Watkins Glen.
Doris Force-Huston, 94 ,of Montour Falls.
Larry C. Mosher, 58, of Montour Falls.
Lorna Aidan McGonigal, 43, formerly of Ithaca.
Constance M. (Connie) Smith, 74, of Big Flats.
Edith A. Kelly, 76, of Burdett.
Donald W. Litteer, 84, of Dundee.

To reach the Famous Brands website, click here.



GOP Election Technician sought
The Schuyler County Board of Elections is searching for a part-time Republican Election Technician. Job duties include but are not limited to maintaining and programming voting machines, preparing ballot layouts, assisting with any issues while machines are in use. Periodic reporting for voting machines and election day results. Must have a technical background. Please contact the Board of Elections at 607-535-8195 or by emailing Elections@co.schuyler.ny.us

Captain Bill's / Seneca Harbor Station Now Hiring All Positions.
For details, click here.

Reed resigns; urges end to 'political posturing'

Longtime U.S. Representative Tom Reed resigned from Congress Tuesday, with a press release from his office saying he is "joining Charlie Black at the Prime Policy Group," a Washington, D.C. government relations and public affairs firm.

Reed's office said it would "continue to serve the people of New York's 23rd District through the end of the year or until a new representative is elected." Reed had already announced his intention not to seek re-election -- a decision prompted by an allegation from a woman who accused him of sexual misconduct while they were seated together at a party. Reed later apologized. In a statement to Congress on May 10, Reed said in part:

"After almost 12 years in Congress, today is my last day. It has been an honor to serve with you all from both parties. I love this institution as it still exemplifies what is best about our government; we are the People's house. While I am proud that we put people before politics, there is much more to do. I am leaving to continue that work and hope to have a greater impact on our Country.

I believe the current focus on extremism demands us to heed the words of Abraham Lincoln uttered years ago as we face a similar threat to our existence today -- 'a house divided cannot stand!' But I add -- 'a house United will not fail.' It is time for petty political posturing to end."

Photo in text: Tom Reed (File photo)
Update: Gov. Kathy Hochul is expected to call a special election to fill Tom Reed's seat in Congress. It will likely be held in late July or early August.


Of sports & a bygone age ...

The editor revisits the issue of slipping high school sports, and recounts a reunion of people from his Star-Gazette days. Column.

Anyone caring to advertise may contact the publisher, Charlie Haeffner, at chaef@aol.com for information.

3 a.m. Thoughts:
A column by Chamber's Stephanie Specchio

The Watkins Glen Area Chamber of Commerce Director of Marketing and Communications offers the fourth in a series of columns -- this one on Leadership Schuyler. Column.

Photo: The Chamber of Commerce's Stephanie Specchio

A column from
Ziff Law's Jim Reed

Attorney James B. Reed of the Ziff Law Firm in Elmira offers this regular column, tackling issues that you might encounter in your daily lives. This time: "Looking for a challenge? Ride the Bike the Finger Lakes 11 Challenge." Column.




Left: Attorney Jim Reed



Click the ad below to reach the Hazlitt 1852 website.
Click here to reach the Hazlitt 1852 Facebook page.

Want to phone The Odessa File?
You can reach us at (607) 742-2772


Click on the ad below
------------
The Watkins Glen Area Chamber of Commerce is seeking proposals from photographers to help refresh the Chamber's photo archives. The Request For Proposal can be found online (www.explorewatkinsglen.com/photography-rfp/).

Click on the first ad below to see
more about Cabins to Castles.

Captain Bill's / Seneca Harbor Station Now Hiring All Positions.
For details, click here.
-------
Click on the ad below to reach the
Seneca Harbor Station and the
Captain Bill's Seneca Lake Cruises site.
The Seneca Legacy dinner cruise ship.
-----
Captain Bill's / Seneca Harbor Station Now Hiring All Positions.
For details, click here.


Top spots continue to hold firm in Steps Out

There was not much movement on the leader board in the third week of the Schuyler Steps Out free community walking program presented by Schuyler Hospital. The competition, back for its 16th year, still had Watkins Glen Schools' Wacky Walkers in first place with its 14 participants totaling a cumulative average of 269,949 steps. The Harbor Hotel team of seven walkers remained second with a 256,228 steps average. The healthy living competition is open to anyone who works or lives in Schuyler County. Fourteen teams are competing over an eight-week period.

Schuyler Habitat ready to build its 4th house

Schuyler County Habitat for Humanity is ready to build its fourth house in Schuyler County-- at 2360 County Road 17 in the Town of Dix. The site was bought last year.

The partner family has been chosen, and the property will soon be cleared and prepared for construction. People.

Legislature Chairman Carl Blowers, left, and County Administrator Fonda Chronis talk before start of the meeting.
Chronis cites strong sales tax at brief session

The Schuyler County Legislature held its monthly meeting May 9th and finished in 16 minutes, working through 25 resolutions quickly. There were no members of the public present, and no committee reports. The only report came from County Administrator Fonda Chronis, who among other things reported strong sales tax returns. He explained afterward that those returns are up 24% over last year through the first quarter -- and that while he expects that number might soften as 2022 progresses (reflecting strong summers in both of the past two years), "I would be shocked if we didn't see growth" this year -- "as long as nothing crazy happens with the economy."

Rotary honors Pastore as Student of the Month

Watkins Glen High School senior Adam Pastore was honored May 5th by the Watkins-Montour Rotary Club as its WGHS Student of the Month for May. Pastore, a three-sport athlete who was the IAC Large School South Division MVP after a basketball season in which his team won its third straight IAC title, was introduced by teacher Sam Brubaker. The honoree, Brubaker said, is not only outstanding in academics and sports, but someone who "gets it; he's compassionate to his fellow students" and approaches life "in a right frame of mind." Pastore plans to attend Corning Community College before pursuing a bachelor's degree at a 4-year college.

Photo: Adam Pastore, left, and teacher Sam Brubaker

O-M team is regional Envirothon champion

The Odessa-Montour High School Otters top a field of 29 teams from 11 regional schools at competition in Owego. Schools.

Delaney Paulisczak and Ben Campbell arrive at the O-M prom.
Odessa-Montour holds its prom at WGI Center

The Odessa-Montour High School Junior-Senior Prom was held Friday, April 29 at the Watkins Glen International Media Center, with a theme of "Enchanted Garden" and a ballroom bathed in green light. The following were named royalty:

Seniors:
King: Arden Heichel
Prince: Casey Keyes
Duke: Jacob Menzi
Queen: Raven Lott
Princess: Molly Heichel
Duchess: Jade Baldwin

Juniors:
King: Dominick Elliott
Prince: Ben Campbell
Duke: Daniel Lewis
Queen: Hannah Nolan
Princess: Tori Brewster
Duchess: Hannah Kinner

Photo: Jon Spencer poses in front of the Media Center.
Other photos are on Schools.

This shot of Seneca Harbor at sunset was snapped on April 22. (Photo by Carrie Watt)
Spring arrives in Schuyler: a trio of photos

The weather warmed over the weekend (at least temporarily), and with it came a couple of photos from contributors reflecting the placid nature of the season: Seneca Harbor at sunset (from Carrie Watt) and burgeoning flowers in Watkins Glen (from John Juhasz). And a sure sign of spring was construction work on College Avenue in Odessa.

Photo: Flowers at the corner of 1st and Decatur Streets in Watkins Glen. (Photo by John Juhasz)
Workers dig up a portion of College Avenue in Odessa.

Fund drive seeks support for fire districts

Fire districts throughout Schuyler County will benefit from a fund-drive being staged by Kookalaroc's Bar & Grill in Watkins Glen. The drive, through June 11, features a gun-safe and kayak raffle, along with a Go Fund Me effort. Features.

All for fun: WG school leaders' beards shaped

A Watkins Glen 4th grade teacher who first broached the idea, and three district administrators who joined in the fun, had their beards trimmed in wild and wacky ways April 8 on the last day of school before Spring Break. The stylings, from designs created by elementary school students, were effected by Mark Mortimer of Morty's Hot Spot in Watkins. Schools.

Photo: WG Elementary School Principal Jeremy Leroux with the design that dictated his cut. (Photo by Amanda Grinolds)

Left: Meeting with the Easter Bunny. Right: One of the many kids chasing after eggs in Lafayette Park.
Cold rain doesn't dampen egg-hunt spirit

The rain came Saturday, and temperatures were barely above 40, but children turned out in force for the sixth annual Easter Egg Hunt at Lafayette Park in Watkins Glen sponsored by Cabins to Castles Real Estate. The kids met with the Easter Bunny and picked up candy-filled plastic eggs scattered around the park. "It's a better turnout than I thought it might be," said one organizer, looking out from the park bandstand at the rain.

Model Car Show held at Glen Research Center

The International Motor Racing Research Center in Watkins Glen was the site April 9 of the 7th Annual Model Car Show. The event, with many model and die-cast cars on display from a wide range of collectors, also featured LEGO cars created by members of the Rochester LEGO User Group. For sale there; LEGO car kits, with the parts needed to build a small car.

Photo: One of several tables full of model and die-cast cars on display at the show.

WGHS seniors Isabella La Face and Matthew Swarthout.
Rotary honors WG seniors La Face, Swarthout

Two Watkins Glen High School seniors -- Matthew Swarthout and Isabella La Face -- were honored April 7 by the Watkins-Montour Rotary Club as its WGHS Students of the Month for March and April, respectively. They were introduced during a club lunch at the Watkins Glen Harbor Hotel by teachers Ben Connolly (for Swarthout) and Travis Durfee (for La Face) -- each of whom extolled the study and communication skills of the honorees. Swarthout said he hopes to attend Corning Community College through a Corning Inc. tech pipeline program, and a four-year school after that, with an eye toward an engineering career at Corning Inc. La Face, a member of National Honor Society and the girls varsity swim team -- as well as a swim instructor and lifeguard -- said she plans to attend college for a career in architecture or engineering. Active in St. Mary's of the Lake Church, she said she hopes to live "a selfless future ... with passion and purpose," inspiring others.

Opening weekend kicks off 2022 WGI season

Watkins Glen International welcomed fans back for Opening Weekend at The Glen on Saturday and Sunday, when fans could drive their cars around the WGI track for a donation ($25 in advance, $30 at the track) to the Racing and Community Enrichment Foundation. Features.

O-M's Sgrecci signs Lycoming letter of intent

Odessa-Montour High School senior Camille Sgrecci -- a standout on her school's soccer team -- signed a letter of intent on April 7 to attend Lycoming College, where she plans to continue her soccer career. Sgrecci's O-M soccer coach, Burton Brewster, praised her IAC All-Star performances in a career at Odessa dating back to 8th grade. "I'm sure she will be successful in all she does," said Brewster, "because that's the kind of young woman she is."

Photo: Camille Sgrecci signs letter of intent with her mother Gail at her side. Other family members, coaches and friends were also present for the signing, held at O-M High School.

Available on Kindle:
The Maiden of Mackinac

This story -- which spans 700 years and ranges from our region to Northern Michigan -- tells of a quest for the truth behind a legend ... the legend of a Native American maiden reputed to be centuries old. It was written by Charlie Haeffner, and is available now on Kindle at Amazon.com. To see the ad, click here.

Left: Cover art by Jon Haeffner



For other recent Schuyler
County news, click here.


Visit Jerlando's Ristorante & Pizzeria

Three locations: in Watkins Glen, Horseheads and Montour Falls

Click here or on the photo at left to go to the Jerlando's website. There you will find information about all three locations, plus menus.

Left: The front of the recently renovated Jerlando's at Franklin and 4th Streets, Watkins Glen


Watkins Glen Harbor Hotel
on the Seneca Lake waterfront.
16 N. Franklin St, Watkins Glen, NY
(607) 535-6116
Upscale, contemporary rooms and suites plus an American restaurant, an indoor pool and a fitness center.

Pet of the Week: April

Name: April
Sex: Spayed Female
Breed: Bull Terrier/
Pit Bull Mix
Age: Senior
Size: Medium

April came to us from another area shelter struggling for space to house the animals in their care. This lovely girl has spent her entire life being bounced from pillar to post, caretaker to caretaker. While she lived in the same apartment building, she was passed from owner to owner. Sadly, no one stepped up to provide April the medical care she needed, ultimately leading to her visual impairment.

Later in her life, the landlady stepped in to pay April's veterinary bills, while she remained in the apartments until the day her last owner passed away, leaving April homeless. Such a sweet, gentle and loving lady, April appreciates everything her human friends provide her.

Despite her visual impairment and a bit of arthritis, April navigates her world well and truly enjoys her walks and loves human companionship. We are told that April is 12 years old, but honestly find that hard to believe as she has a lot of spring in her step.

Adoption Fee: $200 (dogs over 1 year) or $250 (dogs under 1 year) includes spay/neuter rabies, DHLPP and kennel cough vaccinations, worming, flea treatment, heartworm testing, heartworm preventative, microchipping and microchip registration fee.

To adopt: Please call us at 607-594-2255, Ext. 201 to schedule an appointment. Visit us on line at www.schuylerhumane.org for additional information, an adoption application, to see more adoptable dogs and cats or for directions to our shelter. You are also welcome to stop by on Saturdays from 10 a.m.-1 p.m. without an appointment.

For other recent Schuyler
County news, click here.

Looking to advertise on The Odessa File?

We are always looking for advertisers to help promote their businesses and, by extension, our region. For a list of Odessa File Ad rates, click here.

Anyone wishing to contribute to The Odessa File -- which is dependent on advertising and donations -- may do so through a Paypal link in the left column of this page or by sending a check to The Odessa File, P.O. Box 365, Odessa, NY 14869.

Phoning The Odessa File?
You can reach us at (607) 742-2772
or reach us by email at chaef@aol.com

Tree felled as sewage treatment plan proceeds

The planned sewage treatment project underway in the Village of Odessa included removal of a large old tree on the corner of Main Street and College Avenue on April 6. The treatment facility on the south end of the village was connected last summer to the Odessa-Montour school. The project will soon extend up Main Street through the business district. Workers are currently operating on private property, where the tree's shallow roots were compromised by sewage and water pipes, leading to concern that the tree would fall, anyway. It was removed by Mattison's Tree Service of Waverly, utilizing a bucket truck.

Photo: A branch falls as the tree is brought down in pieces.

Daniel Ely prepares to sign as his parents, David and Irina, sit by his side in the high school library.
Ely signs letter of intent to attend Hartwick

Watkins Glen High School senior Daniel Ely, a standout four-year varsity football player at the school, signed a letter of intent April 1 to attend Hartwick College and play football there in the fall. The signing took place in the WGHS library, with scores of students attending. Hartwick, a Division III school located in Oneonta, provided what was described as substantial academic scholarships for Ely, who is an excellent student. His high school coach, Trevor Holland, praised Ely not only for his drive to be a good individual football player, but in particular a team player. Ely thanked "everyone who helped me along this road. I feel very fortunate to be in this situation."

Photo: Ely's high school football coach, Trevor Holland, spoke at the signing ceremony.

After 2 years off, Alumni banquet is on again

The Watkins Glen High School Alumni Association will hold its annual alumni banquet on June 25 at the Clute Park Community Center after a two-year hiatus caused by the pandemic. For a letter explaining the banquet details, see Forum.

Reed, colleagues: Let's repeal bail reform laws

Congressman Tom Reed has joined with other members of the New York Republican delegation in Washington, D.C., in sending a letter to New York Governor Kathy Hochul calling on her to repeal the state's bail reform laws. "We care about our law enforcement community and the citizens that they serve and protect," said Reed. "That is why we call on Governor Hochul to fully repeal the disastrous bail reform laws. These so-called reforms have led to lawlessness and an unprecedented crime wave in New York State. It is time to do what is right for the people of New York and end these failed and dangerous policies once and for all."

Photo: Congressman Tom Reed

Watkins-based robotics team is No. 1 in NYS

The youth robotics team Mechanical Meltdown, based in Watkins Glen and completing its fifth year, ended its season ranked Number One in New York State. For a look at the team and its season, see People.

"Cinderella" ends its 3-day run at WGHS

The musical "Cinderella," a production by the Watkins Glen High School Class of 2022, was presented for the third and final tiime Sunday afternoon, March 27 in the WGHS auditorium. The play was also presented on Friday and Saturday nights. "Cinderella" was directed by Michelle and Tim Benjamin, with Sarah Matthews serving as the Music Director. Schools.




Photo: Melanie Wysocki portrayed Cinderella.

Schuyler Hospital closes COVID-19 testing site

Schuyler Hospital says it has discontinued its COVID-19 testing site at 220 Steuben St., Montour Falls. The closing came after March 25 due to reduced demand. Should COVID-19 increase in the community, the hospital may re-open the site, which had been operating since the late spring of 2020. If you have questions, contact Schuyler Hospital's COVID-19 Hotline at (607) 535-8602 or email info@schuylerhospital.org.

She's striving to bring GST BOCES into focus

Kelly Houck (right), the Superintendent of GST BOCES, heads an organization that provides many services to students and adults alike -- but which needs an upgrade of its aging infrastructure, and the construction of gyms on two of its three campuses. A capital improvement project vote was held March 22 on the three campuses (see result below). For a look at the superintendent and her job, at the capital project, and at BOCES, click here.

Photo: GST BOCES Superintendent Kelly M. Houck.
GST BOCES capital improvement project vote passes: According to BOCES, the $20 million "No tax impact" project was approved March 22 by a 654-65 margin.

From left: State Senator Tom O'Mara, Student of the Month Molly Heichel and Assemblyman Phil Palmesano at the Rotary luncheon meeting.
Rotary honors Heichel as Student of Month; O'Mara, Palmesano give legislative update

Odessa-Montour High School senior Molly Heichel was honored March 17 by the Watkins-Montour Rotary Club as its O-M Student of the Month for March at a luncheon meeting at the Harbor Hotel. Heichel was introduced by O-M English teacher Jana Leyden, who described the honoree as "curious and thoughtful" and possessing "a profound sense of ethics ... a really solid human being." Heichel, who had a major role in the recent O-M production of "Once Upon a Mattress," plans to attend Ithaca College and study theater production design, with a minor in marketing. She thanked family and friends, and O-M faculty "who believed in me when I struggled to believe in myself." She also thanked Rotarians for the award, saying "this means a lot to me."

Report: State Senator Tom O'Mara and Assemblyman Phil Palmesano, both Republicans, were the guest speakers, providing an update on such state issues as energy, highway funding, crime, prison closings, and the state budget. Both hoped for the election this fall of a Republican governor, with O'Mara saying it is "a chance to bring back some sanity" to state government.

Photo in text: Molly Heichel, with her Student of the Month plaque, poses beside teacher Jana Leyden.

Artists-in-Residence 2022 focuses on students

Watkins Glen students performed vocal and instrumental selections March 16 at an "Artists-in-Residence 2022" concert in the high school auditorium. The program, which dates back many years, gives Watkins students a chance to work with professional musicians in preparation for a culminating concert. Schools.

Photo: Artist-in-Residence Katie McShane at the concert.

All Schuyler All-Star teams unveiled

The Odessa File's 2022 All-Schuyler, All-Sports Winter All-Star teams are topped by a Schuyler Winter MVP. To see who made the teams, visit Sports.

Odessa voters reject cannabis dispensary;
re-elect 2 incumbents to the Village Board

Odessa residents in the March 15 village elections voted down the presence of a cannabis dispensary in the village, 33-27, and rejected a related on-premises smoking facility, 42-17. So the village is opting out of both, preventing cannabis sales in the village.

Voters also re-elected incumbent trustees Pam Cicconi (47 votes) and A.J. Bailey (39 votes), while a write-in vote to fill the final year of Rob Tuttle's unexpired term ended in a 16-16 tie between Kristine Gardner and Tom Letteer -- requiring a run-off election on a date to be determined.

Newfield boys top Stillwater for state title

The Newfield High School boys varsity basketball team won its first-ever New York State Public High School Athletic Association basketball championship March 19 by defeating Section 2's Stillwater 87-62 in the Class C title game at the Cool Insuring Arena in Glens Falls. Newfield, a member of the Interscholastic Athletic Conference, defeated IAC Large School champion Watkins Glen in a Section IV, Class C semifinal before topping Moravia for the Section IV crown, West Canada Valley in an intersectional contest, and then Pierson on Friday in a Final Four semifinal contest. The Trojans had been to two previous state championship games, both in Class D. They had lost both of them, in 1986 and 2017.

Legislature raises seasonal highway pay rate

Schuyler County legislators on March 14 approved a number of resolutions in a 25-minute meeting. Among them: they authorized pay of $18.25 per hour for seasonal highway workers, up from $13.50 since finding workers to fill the four slots has been difficult; and appointed Kirk Smith as the Director of Emergency Services, effective April 1 at an annual salary of $72,000, while abolishing the previous position of Emergency Management Coordinator with the retirement on March 31 of William Kennedy from that post. Smith has been working concurrently with Kennedy since January.

Photo: Legislature Chairman Carl Blowers at Monday meeting.

'Once Upon a Mattress' ends its run at O-M

The Odessa-Montour High School student production of the musical "Once Upon a Mattress" -- which opened Friday night, March 11 and was presented again Saturday night, March 12 -- took the stage for the third and final time Sunday afternoon, March 13 in the school auditorium. Attendance was about twice the size of the show Saturday night, which had been limited by inclement weather. Features.

Photo: Delaney Paulisczak as the Jester performs a musical number in Act Two on Sunday.

Schuyler Hospital has new CT unit and suite

Schuyler Hospital has introduced a new Computed Tomography (CT) suite within the hospital, including the addition of a new state-of-the-art CT unit. Business.

Photo: The hospital's Brenda Reynolds demontrates the spaciousness of the new CT technology.

School bus in minor mirror-to-mirror accident; some kids treated in 'abundance of caution'

Some Watkins Glen School District students were taken to local hospitals Thursday morning, March 10 complaining of headaches following a minor school bus-pickup truck accident around 7:30 a.m. at the intersection of County Route 23 and the Irelandville Road outside Watkins Glen.

Kai A. D'Alleva, Watkins Glen School District Superintendent, said a passenger mirror on the bus struck and damaged a side mirror on the pickup. There were 23 students on the bus, on the way to school for the day.

D'Alleva said families of the students were notified and everyone on the bus was evaluated by school district medical personnel and local first responders. A few students were taken to local hospitals, he added, for further evaluation "out of an abundance of caution."

Land Trust helps Odessa acquire land for trail

The Finger Lakes Land Trust -- through a grant and technical guidance -- helps the Village of Odessa acquire 43.8 acres of land for a two-and-a-half mile rail trail extending from the village to Hayes Road in the Town of Montour. People.

Illustration: Map shows location of the trail corridor. A larger version is on People.

Watkins Glen Patrolman Jamie Coleman stands guard at the entrance to Fat Daddy's.
Police execute search warrant at Fat Daddy's

State police, assisted by Watkins Glen Police, executed a search warrant Thursday, March 10 at Fat Daddy's Smoke & Gift Shop -- described as a marijuana sticker shop -- on North Franklin Street in the village. Police said four people had been detained, but that nobody was arrested. A village patrolman was stationed at the store entrance, keeping foot traffic out. Inside, plainclothes state police officers were examining items at the store counter, and were seen bagging some of them. There were also reports of items removed by police from two vehicles parked in front. There was no word available as to the goal of the search. The business owner said he planned to reopen the next day.

Watkins School Board OKs trap shooting club

The Watkins Glen School Board on March 7 unanimously approved formation of a Watkins Glen Clay Target Shooting Club, a trap-shooting club that will compete against other clubs in the region. Newfield and Dundee schools also have such organizations. The sign-up deadline is 12 noon on March 21. Practice weeks under the guidance of trained coaches will follow, along with safety training for participating students under state and national organization guidelines. The competitions, with Watkins students taking aim at targets at the Millport Hunting and Fishing Club -- comparing both team and individual scores with those of other schools shooting elsewhere -- will take place over several weeks this spring, normally one day a week. WGHS Athletic Director Rod Weeden said interest in the club -- for students 12 and older -- has thus far been expressed by 32 students.

Photo: Sean Wixson, a spokesman for the group that successfully sought the club status -- -- and one of its four coaches.

'Local Roads Are Essential' group urges greater state investment in NY roads, bridges

State Senator Tom O'Mara, Assemblyman Phil Palmesano and more than 60 state Senators and members of the Assembly on March 8 joined the call from county and town highway superintendents and other local leaders for increased state support for local roads, bridges and culverts. The advocacy group held a "Local Roads Are Essential" news conference in Albany. Govt.

Photo: Assemblyman Phil Palmesano speaks during the news conference.

Rotary honors Holland as Student of Month

Watkins Glen High School senior Cameron Holland was honored March 3rd by the Watkins-Montour Rotary Club as its WGHS Student of the Month for February. Holland -- a High Honor student and a starter on the school's football, basketball and baseball teams -- was introduced by Ralph Diliberto, a coach and teacher at the school who has overseen Holland's weight training for years. Holland, said Diliberto, has made weight training "part of his life routine" by employing a determined "mindset that carries into every aspect of his life." He said the honoree also exemplifies the traits personified by the late Joel Stephens, an Elmira Notre Dame alum who was the subject of a book titled "5C Hero" by former Notre Dame Coach Mike D'Aloisio. Holland was a recipient this year of the annual 5C Award -- The "C" standing for Christianity, Courage, Compassion, Character and Commitment. Holland thanked his parents and Diliberto for their guidance, and said he plans to attend a four-year college in New York State with an eye toward a career in education.

Photo: Cameron Holland with his Rotary award.

Aidan Thurston honored for achieving Eagle

Odessa-Montour High School senior Aidan Thurston was honored March 1 by Montour Falls Mayor Jim Ryan for achieving the rank of Eagle Scout in the Boy Scouts of America. Ryan read and presented to Thurston -- a Montour Falls resident -- a proclamation designating March as "Aidan Thurston Recognition Month" in the village. The proclamation noted that among his achievements, Thurston "coordinated a team to serve the Burdett Presbyterian Church to clean its cemetery, fix gravestones and then digitally map them to link to a web-based genealogy site to preserve the resulting information" -- which "includes graves from as early as the American Revolution, and graves of formerly enslaved persons." Thurston recently committed to attend the University of Evansville, Indiana, where he will major in archeology.

Photo: Aidan Thurston with Montour Falls Mayor Jim Ryan at Village Hall.

Montour Falls buying new truck to replace old

The Village of Montour Falls has contracted to buy a new Rescue Engine for the Fire Department, built by Pierce Manufacturing Inc. of Appleton, Wisconsin and scheduled for delivery in mid-2023. The $801,653 vehicle will replace a 22-year-old truck now in service. Said Mayor Jim Ryan: "My administration is pleased to secure the purchase and look forward to the deployment of new fire apparatus to support our village department and firefighters to help keep Montour Falls residents and businesses safe." The vehicle will join the department's 2015 Quint vehicle and 2003 Tanker Pumper.

School masks can come off, but remain option

With New York Governor Kathy Hochul lifting the statewide mask mandate in schools, the superintendents of the Bradford, Odessa-Montour and Watkins Glen school districts have weighed in with what it means in their schools. A letter from the three superintendents -- John Marshall, Chris Wood (pictured at right), and Kai D'Alleva -- appears on the Forum Page.

Seneca Legacy is in drydock for inspection

The Seneca Legacy cruise ship is in drydock in Watkins Glen (as pictured at right) -- undergoing a mandatory, periodic inspection as well as work that will include the scraping, sanding and painting of the hull. And then, come May, the vessel will be back in service on the waters of Seneca Lake. Business.

Members of Seneca Physical Therapy, Watkins Glen, presented the check to Ashley Kerrick, left, director of Catholic Charities in Schuyler County.
Drive nets food items; check goes to Pantry

Seneca Physlcal Therapy, led by its founder, Amanda Smith-Socaris, PT, recently conducted a food drive, collecting food donations from the community, patients and themselves. The single-serving and no-cook items were for homeless in Schuyler County served by Catholic Charities. Beyond that, Seneca Physical Therapy then donated $250 to the Schuyler Outreach Food Pantry.

The longstanding overpass is gone over Rt. 224 in Odessa.
Overpass removal is completed in Odessa

Removal of the long-unused railway overpass across Rt. 224 on the east end of the Village of Odessa was completed Feb. 17. The overpass was owned by the New York State Department of Transportation, which had no funds to maintain the structure. The overpass removal had been expected last summer, but was delayed.

Photo in text: Pieces of the overpass, stacked at a nearby lot.

Rotary honors O-M students Sgrecci, Thurston

The Watkins-Montour Rotary Club reinstated its Student of the Month program Feb. 17 after an almost two-year hiatus that was due to the pandemic. Honored were Odessa-Montour High School seniors Camille Sgrecci and Aidan Thurston.

The club also heard a presentation by Rev. Mike Kelly, and welcomed two new members. Features.

Photo: Rotary Club Students of the Month Camille Sgrecci and Aidan Thurston. (Photo provided)

Watkins students thank legislators for use, renovation of Middle School basketball court

A group Watkins Glen High School students attended the Feb. 14 meeting of the Schuyler County Legislature, with several of them thanking the legislators for the students' continued use over the past two years of the old Middle School basketball court, and for the renovated court floor. The county leases the space from the building owner, the Two Plus Four Management Group based in Syracuse. The WGHS students and younger kids, along with adult leagues, use the space by reserving it through the office of the County Administrator.

The board also decided in a straw vote to oppose a pending bill that would reorganize the Western New York OTB, shifting membership in its board based on population. Currently each member county has a representative. Under the reorganization, Schuyler would be forced to share a single representative with Cayuga, Chautauqua, Genesee, Livingston and Seneca counties. The legislators' oppposition will be voiced at an upcoming meeting of an Inter-County Committee.

Photo in text: WGHS student David Kelly addresses the Legislature, as other students listen.

Waterfront Festival will return to Glen this June

The popular Watkins Glen Waterfront Festival and its centerpiece -- the Cardboard Boat Regatta -- will return to Seneca Harbor Park on June 18 after a two-year absence created by the Covid-19 pandemic. Features.

Photo: Crowd on the Seneca Harbor pier watches a Cardboard Boat Regatta at a previous Waterfront Festival.

Racing Center's Sweepstakes car displayed

For the third straight year, the International Motor Racing Research Center (IMRRC) has announced that its Sweepstakes Grand Prize will be a Corvette -- on display for the next few weeks at the Watkins Glen Harbor Hotel. The car was stationed in the lobby there starting Jan. 27, timed to coincide with the hotel's annual Fire & Ice Celebration, a three-day event that began Thursday. Business.

Right: Sign in the hotel lobby.

After 2 years off, fest and parade are on again

The Montour Falls Fire Department, after calling off its Festival and Parade the past two years due to the pandemic, has scheduled the events this year from June 9-11. The department is looking for some volunteer assistance in various areas. Forum.

Historical Society acquires Lawrence Chapel

The Schuyler County Historical Society has acquired the historic Lawrence Chapel (right) along Rt. 228 outside of Odessa. It had been under the ownership of the Chemung County Historical Society since 1972. Features.

Schuyler County Legislator Phil Barnes organized and ran the meeting, held at the Human Services Complex in Montour Falls.
Potential youth sports complex discussed

A group of two dozen Schuyler County leaders met Feb. 9 in the Human Services Complex in Montour Falls to discuss the possibility of a youth sports complex in the county, possibly on the old Shepard-Niles site in Montour Falls owned by Scott Welliver. The group settled on raising money for, and seeking, a feasibility study before any other necessary measures -- like land acquisition, grant funding, community involvement, engineering, and regulatory compliance, could be tackled. There was also talk of a need for officers and a board of directors. The group agreed to another meeting in the near future. County Legislator Phil Barnes, spearheading the project, was the emcee. On hand were fellow Legislators Jim Howell, David Reed, Laurence Jaynes and Michael Lausell, and County Administrator Fonda Chronis. Representing Montour Falls were its mayor, Jim Ryan, and trustee Jim Nolan. Representatives from various businesses were also on hand.

Photo in text: Montour Falls Mayor Jim Ryan was among the officials in attendance.

Left: BOCES Superintendent Kelly Houck. Right: Sean Wixson
Trap shooting club, BOCES get BOE attention

The Watkins Glen Board of Education on Feb. 8 received a report on GST BOCES and its services from BOCES Superintendent Kelly Houck, who was assisted by WGHS student Otto Hohle (pictured at right). Hohle told board members of his success in a welding program at BOCES and how it is preparing him for the future. The board also heard from Sean Wixson, who has coached swimming (for two decades with the Glen Gators), and lacrosse, and who now would like to see the School Board approve a clay-trap shooting club -- an activity popular in other districts in the region and, increasingly, across the nation. The board appeared receptive to the idea, and will discuss it at its next meeting, after Wixson -- who would serve as a coach -- submits more details through Superintendent Kai D'Alleva and Athletic Director Rod Weeden, with whom he has discussed the proposal.

Fire & Ice Celebration ends its three-day run

The third night of the annual three-day Fire & Ice Celebration was held Jan. 29 at the Watkins Glen Harbor Hotel. The event, benefitting the Schuyler Health Foundation, featured 20,000 pounds of ice carved into sculptures, ice bars and martini luges. They were located behind the hotel, while the ballroom featured hors d'oeuvres and local wines and beers.

Right: A drink of flaming 190 proof grain alcohol featured at a sculpted Ice Bar.

'Sticker Shock' campaign warns against drugs

The Schuyler County Coalition on Underage Drinking and Drugs (SCCUDD) launched its 2nd annual "Pizza Box Sticker Shock" event on December 27. Over the course of the following two weeks, volunteers placed nearly 3,000 stickers (pictured at right) -- stickers that read "Pizza is Good. Drugs are Bad. Which will you choose?" -- on pizza boxes at businesses around the county. The program is part of an ongoing effort to warn about the dangers of drinking and drugs. People.

Student swimmers display some of the donated equipment at the School Board meeting.
Gators donate swim gear to school district

The Glen Gators swim team on Jan. 18 donated more than $7,000 in swim equipment to the Watkins Glen School District during a meeting of the Watkins School Board. Donation of the equipment, to be used jointly by school swim programs and the Gators -- who utilize the WGHS pool -- was announced by district Aquatic Director and Gators Head Coach Jason Westervelt, and displayed by more than a half-dozen student athletes. The gear, financed through fund-raisers, includes dozens of pull buoys, snorkels, tow tethers, tempo trainers, agility paddles, and fins, along with some medicine balls and junior kickboards. Westervelt told the board that the Gators wanted to repay the district for all of the support it has provided swim programs and youth sports over the years -- and especially the past two years, during the pandemic.

Photo in text: Jason Westervelt addresses the School Board.

Barnes outlines youth sports facility proposal

Schuyler County Legislator Phil Barnes -- the guest speaker at the Jan. 6 luncheon meeting of the Watkins-Montour Rotary Club at the Watkins Glen Harbor Hotel -- outlined a proposal that has been discussed with school and government officials in the area: construction of an indoor sports facility in Schuyler County, primarily for youths. He said a committee is filing for 501c3 nonprofit status, and preparing to submit paperwork by the end of January for grant money that would help in the construction of a 130,000-square-foot facility. It would need five or six acres to accommodate enough parking. Property owned by Scott Welliver in Montour Falls would be viable, said Barnes, noting that such a facility could be rented out to sports organizations from around the region, sparking economic development here. It would primarily serve the needs of Schuyler County youth whose options for using a sports complex are currently limited to trips to Rochester, Syracuse and elsewhere. Basketball, soccer and lacrosse would be the obvious sports for such a facility, he noted, while other sports could be practiced there. While fund-raising would be required beyond any grants, Barnes said the need for such a complex "is overwhelming." While the project is "a work in progress," he added, "it's a shot in the arm we need."

Photo: Phil Barnes at the Rotary meeting.

Legislature reappoints Blowers as its chairman

Schuyler County Legislature chairman Carl Blowers was unanimously chosen by his fellow legislators as chairman again Jan. 5th at the group's annual reorganizational meeting. This marks the third such one-year term for Blowers, who has served on the Legislature since 2015. He succeeded the retired Dennis Fagan as chairman two years ago.

Photo: Carl Blowers (File)

Schuyler County Judge Matt Hayden, left, administers the oath of office to new Sheriff Kevin Rumsey, who is resting his hand on a Bible held by new Undersheriff Andrew Zeigler.
Rumsey sworn in as Schuyler County Sheriff

Kevin Rumsey was sworn in as the new Schuyler County Sheriff January 1st in a ceremony in the Schuyler County Courthouse before scores of county dignitaries, family, friends and fellow law enforcement officers. Also sworn in: his Undersheriff, Andrew Zeigler. Rumsey -- who succeeds the retiring William Yessman as sheriff -- said that if elected in the future by the voters, he foresees the possibility of four or five 4-year terms in office. He is currently 45. He said his first order of business will be to attend to staff shortages, and to the training of department personnel. In assuming the Sheriff's post, he has resigned from his seat on the Watkins Glen School Board. Among the reasons: "I'll be busy enough doing this."

Photo in text: Watkins Glen businessman Junior Specchio, right, delivers a Bible to Kevin Rumsey for the swearing-in ceremony. Specchio volunteered to find one just before the ceremony, when it was discovered it was needed, and secured it from the altar of the nearby St. Mary's of the Lake Church.

The house on County Route 14 was decimated by flames.
Fire guts old farmhouse on County Route 14

Fire raced through an old farmhouse east of Catharine Corners on Dec. 31st, drawing fire departments from around the region: Odessa, Montour Falls, Watkins Glen, Burdett, Millport, Newfield, and Town and Country. The blaze at 5212 County Road 14 began about 8 a.m. The cause was determined to be an electrical panel box malfunction. Firefighters said flames were shooting high by the time they arrived, with a tree near the residence also aflame. One firefighter sustained minor injury. Other structures on the property were not damaged, but the house was a total loss, with only its framework standing.

Photo: Picture of the fire snapped by a bystander.
More photos on Features.

Brockway killer Horein denied parole again

Joshua Horein (pictured at right), convicted of second-degree murder for the 2000 beating death of Amber Brockway in Watkins Glen, has been denied release again -- the fourth time a parole has been rejected. Horein, formerly of Watkins Glen and now 37, was 16 when he bludgeoned the 15-year-old Brockway to death. He pleaded guilty and was sentenced to 20 years to life in prison. Schuyler County District Attorney Joseph Fazzary, notified of the denial Tuesday, said: "Obviously, we are pleased with the board's decision to keep Horein in jail. That is where he belongs. Amber's family is relieved and will continue to fight to keep Horein behind bars for many years." Horein is incarcerated in Fishkill Correctional Facility, Beacon, New York.

Legislators appoint Chronis as Administrator

The Schuyler County Legislature, in its year-end meeting on December 27th, unanimously approved Xenophondas "Fonda" Chronis as the next County Administrator, effective Dec. 31. The appointment is for a year at a salary of $125,000. Chronis, who has been serving as Assistant Administrator for most of this past year, succeeds longtime Administrator Tim O'Hearn, who is retiring.

Photo: Fonda Chronis

Hanlon student wins box-sticker contest

Student Peter Dechow of Montour Falls creates winning SCCUDD-sponsored design for sticker that will be placed on 3,000 area pizza boxes in late December. His message: "Pizza is good! Drugs are bad! Which will you choose?" Schools.

Photo: Winner Peter Dechow (Photo provided)

Glen School Board delays action on vacancy

The Watkins Glen School Board on Jan. 3 discussed how it might proceed to fill the board seat vacated by Kevin Rumsey shortly before he was sworn in as Schuyler County Sheriff on Jan. 1. School Superintendent Kai D'Alleva outlined the options -- which include appointment, special election or a delay until the regular election in May -- but the board had some questions it wanted the school attorney to answer regarding the options. So the matter was put on hold pending receipt of the requested information.

Photo: Superintendent Kai D'Alleva at the meeting.
Watkins district residents updated on status of drive in sports to drop American Indian mascots and nicknames. Forum.

Food distribution is an ongoing effort locally

Volunteers are on hand monthly at the Watkins Glen Community Center to help distribute food from the Food Bank of the Southern Tier to area residents. The volunteer effort is coordinated by Beverly Mello of Reading Center, whose interest in food distribution goes back many years. People.

Photo: Volunteers distribute food at Community Center.

B.C. Cate pupils and teachers outside the Glen Theater.
B.C. Cate 1st graders get a special movie treat

Some students at the B.C. Cate Elementary School in Montour Falls received a special treat in late December: a surprise trip to the movies. As explained by first-grade teacher Heidi Fazzary later that day:
"I thought I would send you some pictures and share a little about the exciting day our first graders had today.
They went to the Glen Theater in Watkins Glen to see The Polar Express."
(Note: the film is a popular 2004 computer-animated Christmas musical adventure based on a children's book by Chris Van Allburg.)
"With a generous donation from an anonymous donor and the help of Julie Krause from the Glen Theater," Fazzary added, "our students enjoyed a morning of popcorn and fun! Special thanks to Ms. Krause for helping to make this possible and to the parents for keeping the surprise a secret for the children."

Photo in text: Preparing to leave school. (Photos provided)

Cameron Holland receives Stephens 5C Award

Watkins Glen High School senior Cameron Holland was one of three recipients Dec. 16th of the Joel Stephens 5C Award given annually by former Elmira Notre Dame Coach Mike D'Aloisio. The two other recipients -- in a ceremony at the Water Street Holiday Inn in Elmira -- were Caiden Williams from Canton High School and Luke Zawko from Corning High School. The 5C's represent the qualities shown by Stephens -- an outstanding Notre Dame Athlete who died of cancer in 1998 at the age of 22. They are Christianity, Courage, Compassion, Character and Commitment. D'Alosio wrote a book in 2009 about Stephens, titled "5C Hero: The Joel Stephens Story."

Photo in text: Cameron Holland holds his award while posing with Coach Mike D'Aloisio at the ceremony. (Photo provided)

An e-mail issue
One of my e-mails has developed a stubborn streak: most items don't seem to be coming through on it. Use this one, which I'm incorporating in the links at the bottom of each page:

For other recent Schuyler County news, click here.


For other recent Schuyler County news, click here.

Want to e-mail this website? Just click below.

Check out our Wine and Tourism page
We've updated our Wine and Tourism Page, with links to recent Chamber of Commerce blogs. Check it out here.

Want to contact us?
You can write to: P.O. Box 365, Odessa, NY 14869
You can call: (607) 742-2772
You can email:
chaef@aol.com

For other recent Schuyler County news, click here.

Area historical photos can be found on History.
For full coverage of the 2013 Alice Trappler murder trial, you can click here.

For other recent Schuyler County news, click here.




Click on the ad above to reach the ZiffLaw website.
--------

Click here or on the ad above to reach the Schuyler County Partnership for Economic Development website

--------------------------------

Click here or on the ad above to reach a Chamber of Commerce website.

--------------

229 S. Catherine St., Montour Falls
(607) 210-6600

--------

--------

Fresh brown eggs from dirt-scratchin' bug eatin' chickens! County Road 16, above the hospital, below 414. Self-serve in the miniature corn crib. $3 per dozen.

Watkins Glen's Annette Rodriguez has published her second book of poetry, titled "Surfaced. See me, Understand Me." It is available online at Amazon and Barnes & Noble, and on her website here.

-------------

Read The Stoneware of Havana, N.Y. and Its Makers
by Allen F. Sweet.

A history of the manufacturing of Stoneware in that village (Montour Falls) from 1850-1888. More than 100 color photos.

Available at the Schuyler County Historical Society Museum.

-----------

A book of poetry by J.A. Bauman of Watkins Glen -- "words that God gave me to share with you." Available through Amazon.com.

-----------

A Christian-based autobiography written by Melinda Kreischer, pen name for a long-time Finger Lakes area resident. Ordering information can be found here.

----------

My Wild Ride: The Untamed Life of a Girl with No Self-esteem, an autobiography by ex-Throughbred trainer Susan Bump -- who grew up in Montour Falls -- is now available in e-book formats at major retailers including Amazon.com

------------

Click on the ad below to go to the Schuyler County Transit schedule.

-----------

The Elizabeth Amisano Ovarian Cancer Education Fund
Live Like Liz, Inc.
P.O. Box 434
Watkins Glen NY 14891
www.LiveLikeLiz.org
LiveLikeLiz@yahoo.com

---------

----------------

A novel by Steve Piacente about a military cover-up, and about the ethical boundaries of journalism. For a closer look, click here.

---------

The author, J.N. Brown, is a 2005 graduate of Odessa-Montour High School. He works at Corning Inc. To visit his website, click here.

----------

An account of a daughter's eating disorder and her mother's seeming helplessness and desperation in the face of it -- and yet a story of hope, love and survival, and a lifeline to other parents dealing with obsessive behavior. $17.95 from ecwpress.com

-----------

A self-help guide to understanding the role of emotions, this book offers a four-step path to emotional mastery and freedom. $15.95 from Infinitypublishing.com

-------
An eternal message of lights, hope and faith

The week following Susan Haeffner's passing was fraught with signs -- most of them light-based, and one in the form of a vision. Here the editor relives those days in an effort to pass along a message of hope and faith. Message.

Above: The Aurora Borealis (From the Internet--as seen in Scandinavia)

-----------
Oh, the famous faces I've seen

The editor has been thinking about fame (a commodity foreign to him personally), and about the famous people he has encountered. Some thoughts on the subject. Famous.

The Sound and the Silence: A Memoir
Some things in life can mean a great deal -- can embody hope and dreams ... and memories. The sailboat is one such thing for the author. Silence.
---------

Some sports stories and essays inside
Check out our sports related stories and essays, located at the bottom of the Sports Page.

Some special feature packages
From stories of life years ago along Steam Mill Road, to stories by the editor -- you can find them at the bottom of Features.
---------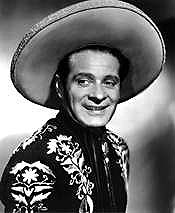 The editor's long search for some childhood icons
When he was a child, the editor let fear get the better of him while he was watching a pair of beloved TV heroes in peril. The scar from that experience lingered for decades. For a journey through what the editor's son calls "a weird obsession," click here.
Above: One of the heroes in question.
------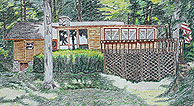 A cabin in the woods
The editor travels, figuratively, back in time to an old haunt, familiar faces and warm memories. Cabin.