Click on the ad above to reach the Glenora website.
--------------
Seneca Harbor Station & Captain Bill's
To reach the website of the Seneca Harbor Station and Captain Bill's, click here.
Captain Bill's and Seneca Harbor Station is accepting job applications for all positions. Please stop in and fill out an application at Seneca Harbor Station or email: shs@stny.twcbc.com to be scheduled for an interview.
-------------
GVA --
Genesee Valley Agency

We pride ourselves on providing outstanding customer service.
While providing insurance,
Your Way.
Contact us to see why so many people have switched.
Monday-Friday 8:00-4:30.
Main Steet, Odessa, NY.
Arkport, Avoca, Caledonia, Candor, Dansville, Wayland

Telephone 607-594-3335
-----------
Click on the ad above to visit the Visions Credit Union web site -- you deserve a financial partner that has your best interest in mind!
------------
Watkins Glen Supply, Inc.
P.O. Box 70
2768 State Route 14
607-535-2454
wgsupply@gmail.com
www.wgsupplyny.com
----------
The Great Escape
Ice Cream Parlor
221 S. Franklin St.,
Watkins Glen, NY
607-535-7354
Opening April 1st for its 40th season.
_____________ .
The Odessa File's
Primary Pages
Sports
People
Features
Business
Government
Forum
Schools
PSA
Calendar
History
Obituaries
Wine & Tourism
Classifieds
Agriculture
Columns

Click here or on the ad above to reach a Chamber of Commerce website.
--------------
Odessa Wine
and Spirits
We are located on Main Street in Odessa, next to the Tompkins Trust Company branch.
Send us an email to sales@odessawinesandspirits.com to let us know what you would like us to have in stock.
-----------
SCT Computers
Apple Certified Technicians
Microsoft Certified Systems Engineers
A+ Certified Technicians
Visit us at 306 N. Franklin St., Watkins Glen, 607-535-2495
or
124 Main St., Penn Yan
(315) 694-7399
Email:
Support@SCTcomputers.com
www.SCTcomputers.com
----------------


Your authorized FedEx ship center
M-F 8:00-5:30 (Cut off time 3 pm)
Sat. 10-2 (no pickups)
306 N. Franklin Street
Watkins Glen NY 14891
607-846-7377

Click on the ad below to go to the United Way of Schuyler County website.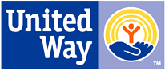 ---------------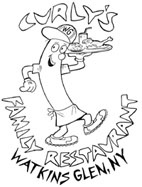 Curly's Restaurant is a page sponsor -- of our People Page. People.
Other page sponsors:
Business -- Sidle Insurance
Sports -- Cayuga Health
Features -- Jeff's On-Site Services
Government -- Jr. Specchio's Inc.
Schools -- Watkins Sporting Goods
Calendar -- Hi-Lites
Forum -- Warren Real Estate
------------------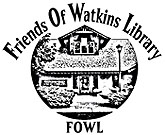 To reach the FOWL website, click on the logo above.
-----------
To go to Jim Guild's Famous Brands website, click on the drawing above or here.
-----------------
Our Primary Pages
Sports
People
Features
Business
Government
Forum
Schools
PSA
Calendar
History
Obituaries
Wine & Tourism
Classifieds
Columns
-----------
Click below to go to the
Rotary Club website.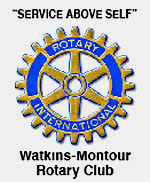 ----------
Contact this website at:
chaef@aol.com
----------------
4 Novels by the editor
Island Nights
Excerpt here.
The Islander
The entire novel:
Cabins in the Mist
Excerpt here
The Maiden of Mackinac
Excerpts Maiden
---------------

Click on the ad below to reach the website.



Rebecca Gould, left, Schuyler Hospsital President and CFO, receives the Endurance in Business Award on behalf of the hospital from Chamber Executive Director Nigar Hale.
Luncheon pays tribute to Schuyler businesses

Three businesses and a business individual were honored at a Schuyler Tributes awards luncheon Wednesday presented by the Watkins Glen Area Chamber of Commerce at Clute Park's Seneca Lake Events Center. Winners included Schuyler Hospital (Endurance in Business), the Sunset View Creamery (Resiliency in Business), Grandma's Kitchen (Best New Business), and Jacqueline Honsberger of the Great Escape Ice Cream Parlor (Schuyler Samaritan). Business.

Photo: A champagne toast concluded the luncheon.

Kasprzyk appointed as Public Health Director

Schuyler County Legislators on Monday unanimously approved the appointment of Jill Kasprzyk as the county Public Health Director, filling a vacancy created with the recent retirement of Nancy King, MD, who had served as interim director. Kasprzyk, a nurse who joined Public Health 12 years ago, is the daughter of Marcia Kasprzyk, a longtime Schuyler Public Health Director until her retirement in 2018. The new director takes office on Aug. 22 for a six-year period at an annual salary of $89,000. Said Legislator Phil Barnes: "Good choice."

Photo: Newly appointed Schuyler County Public Health Director Jill Kasprzyk (File photo)

Area swimmers shine at AAU National meet

The United Southern Tier Aquatics team (USTA) -- which includes members of the Glen Gators -- registered a strong showing at the recent AAU National Swim Championship in Greensboro, North Carolina. For a detailed look, see Sports.

Photo: USTA team member Faye Mooney.(Provided)

A column by State Senator Tom O'Mara

State Senator Tom O'Mara provides us with a weekly column, this time titled "Helping New Yorkers make ends meet must be a priority." Column

Left: State Sen. Tom O'Mara

The Variables performed Friday night in the entertainment tent.
Italian American Festival concludes 2-day run

The Watkins Glen Italian American Festival completed its two-day run at Clute Park Saturday night, the final day seeing a blazing hot sun, a brief rain, a parade up Decatur Street and a fireworks show -- along with the festival's vendor tents, beer garden and entertainment.

For photos of the parade, see Features.

Photo: Schuyler County Sheriff Kevin Rumsey, right, greets a young fan while walking in the parade on Decatur Street.

And inside:

--Hospital Auxiliary awards scholarships. Business.
--OM/WG wrestlers attend camp. Sports.
--Hazlitt 1852 unveils seltzer line. Business.
--Boating safety course offered in Watkins. People.
--Moose Lodge donates $3,000 to My Place. People.
--Schuyler Family Fit Fest returning. Business.
--Robotics team to give away $2,500 in prizes.

Water, county action top board session

A resolution setting in motion a serial bond issue for a planned water project, and criticism of the county for its rejection of a $50,000 village request related to a planned fire station, dominate an Odessa Village Board meeting. Government.

On Seneca's shore
A July 28 sunset sky was colorful enough to bring cameras out to record the fleeting moments. This photo was taken along Seneca Lake's eastern shore by Hector resident Liz Fraboni. The photographer pictured: her niece Sarah.

O-M Board makes it official: it's the Grizzlies

The Odessa-Montour School Board voted without discussion and without dissent July 28 to jettison the school's traditional "Indians" nickname and mascot in favor of the "Grizzlies" -- a move board members signaled at their last meeting when they gave the go-ahead to the cost associated with creation of a logo involving the new mascot. The change, long in the making and after consultation with students and community members, is in keeping with a trend in the nation to steer away from what many consider culturally insensitive sports names. (The Cleveland Indians are now the Guardians; the Washington Redskins are the Commanders.) The name and mascot change takes effect immediately. Joint O-M/Watkins Glen High School teams will be known as the Schuyler Storm (replacing the Seneca Indians). Watkins will remain the Senecas, but without native American imagery, focusing instead on geography.

Photo: O-M School Board vice president Jen Mosher ran the meeting in the absence of President Rob Halpin. She was named vice president at the last session.

Early morning on Seneca Lake

The photo at right was provided by Watkins Glen resident Sandra Earle, who snapped it recently "east of the marina, where it's overgrown with weeds." She says she moved to Watkins a year and a half ago and is "enjoying getting to know the area. It's a beautiful place."





Photo by Sandra Earle

32 are now honored as The Essentials

Two individuals -- historian Gary Emerson and the late Belle Cornell -- were recently honored as the latest members of The Essentials, a group of outstanding Schuyler County residents or natives who have impacted life here or elsewhere. None of the 32 Essentials are in the Schuyler County Hall of Fame, but perhaps will be someday. Essentials.

Click on the ad below for more information.

For more information, click on the ad.



Looking to buy baseball, football, basketball, hockey, non-sports cards, mostly pre-1988. Call
Charlie Haeffner at (607) 742-2772.

And inside

Read the latest Letters to the Editor on the Forum Page.

For Part 1 of "Schuyler County and Me," reprised, Click here.
For Part 2, click here.
For Part 3, click here .
For Part 4, click here.
For Part 5, click here.

******
The Editor's Columns

--Obituaries--
Death Notices on the Obituary Page.

Betty Marie Heichel, 79, of Montour Falls.
Jack Eugene Wright Sr., 76, of Watkins Glen.
Frederick Richard Scott, 72, formerly of Odessa.
Modestina "Molly" Richardson, 95, of Horseheads
Douglas W. Campbell, 61, of Millport.
Joan McMinds, 67, formerly of Schuyler County.
William R. Davenport, Sr., 72, of Watkins Glen.
Nancy Teemley, 86, of Burdett.
Shirley Mickel Callahan, 91, of Montour Falls.
Donald 'Bryan' Cummings, Jr., 56, of Guilderland.
Suzanne M. Allen, 52, of Burdett.
Shane Christopher Coats, 32, formerly of Mecklenburg.
Lynnette Edkin, 93, of Odessa.
Dale Hanville Ladew, 86, of Horseheads.
Edward Anson Phoenix, 96, of Alpine.
Wanda Centurelli, 97, of Watkins Glen.

To reach the Famous Brands website, click here.



Tents lined the eastern end of Clute Park as Bon Ton Roulet bicyclists stopped there Thursday, with departure planned for Friday.
Bon Ton Roulet returns after pandemic hiatus

About 300 bicylists stopped Thursday, July 28 for an overnight in Watkins Glen as part of the annual Bon Ton Roulet seven-day bicycle tour of the region. The tour, an annual event for more than 20 years before the pandemic forced it to the sidelines for two years, starts and ends in Cortland, with overnight stops during the week in Aurora, Auburn, Geneva, Watkins Glen and Ithaca.

Most of the participants were tenting in Clute Park Thursday and overnight until a Friday morning departure, with meals at the Seneca Lake Events Center at Clute. A few opted for a room at the hotel, according to spokesmen at the Clute site.

Eighty of the tents at Clute Park were provided by Comfy Campers LLC of Auburn, which sets them up and takes them down each night. The rest of the tents around the park were set up by the participating bicyclists themselves. Proceeds from the Bon Ton Roulet go to the YMCA operations in Cortland and Auburn.

Photos: A bike awaits Friday's departure; a bicyclist rests by his tent under the shade of a Clute Park tree.

Attendees at the premiere watch the documentary in the Seneca Lake Events Center.
Documentary premiere

Area residents, including village and county officials, gathered Wednesday evening, July 27 in the Seneca Lake Events Center at Clute Park in Watkins Glen to view the premiere of a documentary on the recent CLASH Endurance Triathlon held in and near Watkins. In addition to focusing on the racers, the program also featured various local people and landmarks, such as the pier (on screen above). THe documentary was airing on Fox Sports, and will be repeated several times on cable.

Legislature rejects OFD request for $50,000

A request by the Odessa Fire Department for $50,000 in funding from Schuyler County's Economic Development Reserve Fund for the department's planned Fire Station on Church Street failed to make it out of committee July 26. The request, in a resolution before the Schuyler County Legislature's Community Development and Natural Resources Committee, was supported by Legislator Jim Howell (right), who moved it for a vote -- but there was no second. According to Howell, the request followed by several weeks another by the village for $450,000 in funds to help cover a significant part of the station's cost. That proposal, he said, was "tossed in the basket without discussion." Part of the reason for Tuesday's rejection was a feeling by some legislators that the proposal -- to cover the cost of a radiant-heated floor in the station's bays -- did not meet the economic benefit goals of the fund. Others thought it might open the door for similar requests from departments around the county.

The legislators also:

--Said goodbye to outgoing Cornell Cooperative Extension of Schuyler County Executive Director Nathan Scott (right), who updated the committee about ongoing Extension activities. He is moving to Massachusetts in mid-August after a year and a half as director. Extension Youth and Family Leader Melissa Schroeder has been approved as his interim successor, Scott said.

Photos: Legislator Jim Howell (top); Extension's Nathan Scott.

A column from
Ziff Law's Jim Reed

Attorney James B. Reed of the Ziff Law Firm in Elmira offers this regular column, tackling issues that you might encounter in your daily lives. This time: "Looking for a challenge? Ride the Bike the Finger Lakes 11 Challenge." Column.




Left: Attorney Jim Reed



Click the ad below to reach the Hazlitt 1852 website.
Click here to reach the Hazlitt 1852 Facebook page.

Want to phone The Odessa File?
You can reach us at (607) 742-2772


Click on the ad below
------------
The Watkins Glen Area Chamber of Commerce is seeking proposals from photographers to help refresh the Chamber's photo archives. The Request For Proposal can be found online (www.explorewatkinsglen.com/photography-rfp/).

Click on the first ad below to see
more about Cabins to Castles.

Click on the ad below to reach the
Seneca Harbor Station and the
Captain Bill's Seneca Lake Cruises site.
The Seneca Legacy dinner cruise ship.


Workers clear fallen-tree debris from Cotton-Hanlon Road.
Storm sweeps through, fells trees and power

A thunderstorm moved through Schuyler County shortly before 4 p.m. Sunday, July 24, knocking out power to more than 1,300 NYSEG customers -- an outage lasting for almost two hours in the Odessa-Alpine area. Trees were reported knocked down and onto the road in several county locations, including on Cotton-Hanlon Road near Odessa, on Route 224, on Route 414 and on at least one other rural road.


Memories that define us ...

The editor revisits foundational structures of his life: memories of his past. Column.

Anyone caring to advertise may contact the publisher, Charlie Haeffner, at chaef@aol.com for information.

From left: Kirk Smith, Nigar Hale and Drew Guild at luncheon.
3 join ranks of Watkins-Montour Rotary Club

The Watkins-Montour Rotary Club added three new members July 21 during a luncheon meeting at the Watkins Glen Harbor Hotel. Joining the organization were:

Kirk Smith: Director of Schuyler County Emergency Services, and longtime firefighter.
Nigar Hale: Executive Director of the Watkins Glen Area Chamber of Commerce.
Drew Guild: COVID Screener at Schuyler Hospital with a long career in broadcasting, industry sales and management.

Addition of the three comes after a year in which several members of the community-service organization died. Now, said President Ted Marks, the club has "an opportunity ... to move forward."

GOP proposes state sales tax moratorium

State Senator Tom O'Mara (right) and his colleagues in the Senate Republican Conference have introduced legislation to implement a two-year moratorium on the state sales tax on various goods, services and transactions in order to combat inflation. O'Mara said the proposed legislation, if enacted, would deliver $2.6 billion in annual tax relief to New Yorkers. It would eliminate state sales tax for two years on gas, personal care items, housekeeping supplies and prepared food.

Scenes at the marina
These two photographs by John Juhasz of Watkins Glen were snapped at the marina at Seneca Harbor Park in Watkins on Thursday morning, July 21. Titles: "How does your garden grow?" and "Alone in his thoughts."

Jasperoo entertains concert fans at Lafayette

The musical duo called Jasperoo (MaryBeth and John Bunge, pictured at right) performed Tuesday evening, July 19 at the weekly summer concert series in Watkins Glen's Lafayette Park. The pair -- known for their insrumental American music on guitar and banjo -- will also perform at the Montour Falls Farmers Market on July 28, August 25 and September 1. The next performers at Lafayette Park: Donna & The Mystics with country and light rock music on July 26.

A column by Odessa Mayor Gerry Messmer

The mayor provides us with his 12th in a series of columns on what is happening in Odessa and the surrounding area. This time he discusses success in securing funding for the long-awaited Odessa water project, and touches on sidewalk and bridge replacement work. Column.


Photo: Odessa Mayor Gerry Messmer

Watkins Village Board has low-keyed meeting

After a tumultuous meeting two weeks ago that led to the resignation of then-Mayor Luke Leszyk, and a subsequent special meeting that failed to yield a new mayor, the Watkins Glen Village Board on July 19 conducted a peaceful hour-long-plus session. There was no screaming (as there was on July 5) during the Public Be Heard portion -- just requests and discussion involving parking changes and a tree removal. The board listened to the outline of a planned grant application involving infrastructure, tended to several business matters, and heard Public Works Superintendent Terry Wilcox declare that speed bumps on Clute Park Drive -- heading past campsites and the Community Center -- would not be reinstated; that the past use of them on a village street had been illegal in the first place. The board also:

--Accepted the resignation of Police Officer Anthony Sciarra.
--Approved the purchase of new filters for the Wastewater Treatment Plant at a cost of $44,000.
--Approved advertising for bids for roof replacement work at the Treatment Plant.
--Heard Parks Manager Craig Bond invite the public to Clute Park on July 27 for a 7 p.m. Event Center video presentation of the recent Clash Endurance Triathlon that took place in part at the park.

Photo in text: Deputy Mayor Lou Perazzini at the meeting.


Smoothing the road
Workers installing a sewage treatment system in Odessa finally reached the point of repaving Main Street (Route 224, above) on July 19, transforming the roadway from a bumpy, narrow one to a wide, smooth avenue through the village. Some work remains to be completed on side streets.

At the Summer Rendezvous: Erin Thaete removes a block from a Jenga tower a few minutes before it crashed, an outcome aided by a strong wind coming off of Seneca Lake.
Summer Rendezvous
| | | |
| --- | --- | --- |
| | | The Watkins Glen Area Chamber of Commerce held its Summer Rendezvous July 13 at Clute Park in Watkins Glen, with a chicken dinner catered by Glen Mountain Market. The event, held in the Seneca Lake Event Center, gave Chamber and community members a chance to network while relaxing and having some fun. On the patio outside the Event Center, attendees competed in cornhole and Jenga contests. The gathering was sponsored by the Chemung Canal Trust Company. |

O-M School Board member Karen Rock is sworn in by Superintendent Chris Wood.
Rock sworn in; Grizzlies name gets go-ahead

Longtime Odesssa-Montour School Board member Karen Rock was sworn in for another three-year term at the July 14 board reorganizational meeting. Will Shrout, re-elected in May along with Rock, was absent due to illness and will be sworn in later. Rob Halpin was re-elected board president, while Jen Moster was named vice president.

The board also gave Superintendent Chris Wood the go-ahead to start work on a logo for the Grizzlies -- the nickname and mascot chosen to replace the longstanding O-M Indians, recently criticized as part of a nationwide move away from culturally disparaging nicknames and imagery. A vote is expected on an official resolution at the next board meeting. Adoption of a new logo is expected to take a little longer. The new name will take effect this fall, said Wood. While Watkins Glen is maintaining Senecas (with an emphasis on geography instead of Native American lore) as its nickname, combined O-M/Watkins Glen teams will be known as the Schuyler Storm.

Photo: Jen Mosher is sworn in as vice president by board president Rob Halpin.

Watkins BOE holds a brief summer session

The Watkins Glen School District Board of Education might have set a record for meeting brevity on July 18. After a half-hour executive session -- about par for the course -- the board opened its business portion of the session ... and wrapped it up in five minutes. The few resolutions acted upon were procedural, with only one -- pertaining to a change order in capital construction -- involving any discussion, and that only briefly. Meetings will be more substantial as the new school year arrives. Fall sports start in about a month, and school a couple of weeks later.

Photo: Watkins Glen School Superintendent Kai D'Alleva, left, and board member Keith Caslin head to executive session.

A beautiful sight in the evening

An evening rain gave way to sunlight and this rainbow along Logan Road in Burdett on Wednesday evening, July 13th. The image was captured by Hector photographer Liz Fraboni on her way home.




Photo by Liz Fraboni

The Odessa File's Roll Call of Excellence!

This website, with recommendations from school administrators and coaches, has selected 14 Schuyler County high school student-athletes for its Roll Call of Excellence -- a gathering of young people who have demonstrated excellence on the playing field, in the classroom, on the stage, and in life. To see who they are, click here.

From left: Trustee Laurie DeNardo, Attorney Daniel Rubin and speaker Danielle Matthews.
Watkins Board deadlocks on mayoral vote; Perazzini to fill Acting Mayor role indefinitely

The Watkins Glen Village Board, meeting July 11 in special session ostensibly to appoint a mayoral successor to Luke Leszyk -- who resigned last week amid a controversy regarding his after-hours behavior -- failed to name that successor. Perhaps predictably, the board stalemated as trustee Bob Carson nominated Louis Perazzini -- the Deputy Mayor elevated to Acting Mayor -- without a second, and as trustee Nan Woodworth nominated trustee Laurie DeNardo, also without a second.

Attorney Daniel Rubin, representing the village, said the deadlock means Perazzini, still a trustee, will continue as Acting Mayor until such time as a mayor is chosen. The board, unless it appoints a fifth member -- unlikely given it would swing the mayor's post balance to either Perazzini or DeNardo -- will continue with four members, perhaps until the March elections. Rubin said there are no plans for a special election, although one spectator (among about 15 present), Danielle Mathews, insisted such an election is required under the law to be held after 75 days. Rubin said he didn't know what she was referring to.

Photo: Watkins Glen Acting Mayor Louis Perazzini.
A message from the Acting Mayor. Forum.

Legislature moves ahead with ambulance plan

The Schuyler County Legislature on July 11 approved a resolution aimed at kick-starting a move -- unveiled two weeks ago -- toward establishment of a county-run ambulance service. County Administrator Fonda Chronis outlined the plan, now in its formative stage and thus "fluid," he said. According to the resolution, the action is being taken because of "demonstrated absence, reduced availability or inadequate level of care in ambulance or emergency medical service available to the county" -- a situation "not readily correctable through the relocation or improvement of existing services." It directs county departments "to commence the process to create a county General Ambulance Service," with the use of $400,000 in American Rescue Plan Recovery funds previously earmarked for the Performing Arts Center that had been planned in the auditorium of the old Watkins Glen Middle School. Further funding will be needed, but was not addressed Monday.

Legislator Phil Barnes urged haste in developing the ambulance service, saying "we're talking about people's lives ... This is probably one of the most important things to come before the Legislature in 40 years." Chronis said meetings are already underway weekly, and that it will take some time to work out the details, noting that "for every detail, there are 10 question marks." But he told legislators to expect a capital budget in the coming weeks, saying "We're working feverishly to put all the information together."

Photos: Schuyler County Administrator Fonda Chronis (top) and Legislator Phil Barnes at Monday's meeting.

Available on Kindle:
The Maiden of Mackinac

This story -- which spans 700 years and ranges from our region to Northern Michigan -- tells of a quest for the truth behind a legend ... the legend of a Native American maiden reputed to be centuries old. It was written by Charlie Haeffner, and is available now on Kindle at Amazon.com. To see the ad, click here.

Left: Cover art by Jon Haeffner



For other recent Schuyler
County news, click here.


Visit Jerlando's Ristorante & Pizzeria

Three locations: in Watkins Glen, Horseheads and Montour Falls

Click here or on the photo at left to go to the Jerlando's website. There you will find information about all three locations, plus menus.

Left: The front of the recently renovated Jerlando's at Franklin and 4th Streets, Watkins Glen


Watkins Glen Harbor Hotel
on the Seneca Lake waterfront.
16 N. Franklin St, Watkins Glen, NY
(607) 535-6116
Upscale, contemporary rooms and suites plus an American restaurant, an indoor pool and a fitness center.

Pet of the Week: Queen

Name: Queen
Sex: Spayed Female
Age: >1 year
Breed: Pit Bull Mix
Size: Medium

What a sweetheart! And, oh so pretty! Queen came to us when her owners were no longer able to care for her. This pretty girl is a bit over a year old and hasn't had the benefit of exposure to a lot of things in her short life. But, after just a few short weeks in the shelter, she has truly blossomed. Queen is warming up to new people more quickly, adores those she now knows as friends, and embraces her new adventures. This petite little lady is gentle, curious, and affectionate.

While Queen lived with other dogs, she is best suited for a home with no other animals. Given the training, structure and patience every dog needs at her age, Queen promises to be a lovely canine companion for some lucky someone!

Adoption Fee: $200 (dogs over 1 year) or $250 (dogs under 1 year) includes spay/neuter rabies, DHLPP and kennel cough vaccinations, worming, flea treatment, heartworm testing, heartworm preventative, microchipping and microchip registration fee.

To adopt: Please call us at 607-594-2255, Ext. 201 to schedule an appointment. Visit us on line at www.schuylerhumane.org for additional information, an adoption application, to see more adoptable dogs and cats or for directions to our shelter. You are also welcome to stop by on Saturdays from 10am-1 pm without an appointment.

For other recent Schuyler
County news, click here.

Looking to advertise on The Odessa File?

We are always looking for advertisers to help promote their businesses and, by extension, our region. For a list of Odessa File Ad rates, click here.

Anyone wishing to contribute to The Odessa File -- which is dependent on advertising and donations -- may do so through a Paypal link in the left column of this page or by sending a check to The Odessa File, P.O. Box 365, Odessa, NY 14869.

Phoning The Odessa File?
You can reach us at (607) 742-2772
or reach us by email at chaef@aol.com

From left: Glen Gators Alex Walters, Georgia Michel, Faye Mooney, Ally O'Brien, Elise Johnson, Thalia Marquez, Sibby Lowe and Kendra Fish. (Photo provided)
Gators help with Clash Endurance Triathlon

Members of the Glen Gators Swim Team, including coaches and parents, spent Saturday morning, July 9th as Safety Spotters for the 2022 Watkins Glen Clash Endurance Triathlon. In addition, Gators and members of the WGOM high school swim teams provided lifeguard support. More than 200 athletes participated in the 1.2-mile Seneca Lake swim course, starting and finishing at Clute Park. It was directed by Fetch Watersports & Safety, Port Orange, Florida -- an organization with the goal of increasing water safety, especially in open water. "It was an honor to work with Fetch and Clash Endurance for their first race in Watkins Glen," said Jason Westervelt, Gators head coach. "We had a great time supporting the swimmers and our community." The triathlon consisted of the swim, a 50-mile bike ride and a 10-5-mile run.

Photo: Glen Gator lifeguards on the Seneca shore. (Provided)

Leszyk resigns as mayor of Watkins Glen

Embattled Watkins Glen Mayor Luke Leszyk resigned his position July 7th, effective immediately. In his letter of resignation, Leszyk designated Deputy Mayor Lou Perazzini as Acting Mayor. Said Leszyk: "The harassment and false accusations have become too much for me and is not fair to my wife and family. I can no longer effectively lead the village with all the distractions. It is not fair to the many wonderful residents of this village. I wish the village and the board the best moving forward." Leszyk -- elected to a 4-year term as mayor in 2019 -- has been accused of improper behavior toward women at village bars, and on Tuesday night engaged in a prolonged shouting match during a Village Board meeting with one such accuser and a couple of her supporters.

Photo: Luke Leszyk (File photo)

Theresa Butler and Keith Caslin are sworn in, Butler (an incumbent) for one year, and Caslin for three years.
3 take BOE oaths; Schimizzi re-elected at top

Watkins Glen Board of Education incumbents Craig Bianco and Theresa Butler and former board member Keith Caslin -- winners in the May 17 district election -- were sworn in at the July 5 annual board reorganization meeting, Bianco and Caslin for three-year terms and Butler for one year (completing the unexpired term of Kevin Rumsey, who resigned his seat after his election as County Sheriff). Also Tuesday: Barb Schimizzi was re-elected president and Bianco vice president in a vote of board members.

Photo: Craig Bianco, absent from the meeting, was sworn in remotely as both board member and vice president.

Watkins Glen Mayor Luke Leszyk motions for one of the meeting speakers to leave.
Leszyk shuts down public portion of meeting as talk turns to complaint filed against him

Tempers flared and voices rose July 5h at the Watkins Glen Village Board meeting when a village resident, Martha Hornby, tried to discuss an offensive encounter with sexual overtones that she said she had with Mayor Luke Leszyk on April 1 at a local bar, part of which she said she audio recorded, and all of which she recounted in a complaint deposition to State Police before local prosecutors declined to take any action. (According to Hornby, in a talk with wetcouchradio.com, the District Attorney's office told her that although the behavior she attributed to Leszyk might be deemed inappropriate, no crime was committed.)

Leszyk quickly moved to end the Public Be Heard portion of Tuesday's meeting, saying repeatedly over a cacophony of voices (Hornby's and some of the dozen or so spectators on hand) that speaking at a board meeting "is a privilege, not a right," and calling Hornby's story a "false allegation" and "unprosecutable because there are no facts to it." Loud exchanges followed between Leszyk and residents Danielle Matthews and Barb Cook, both of whom argued loudly that the public had the right to speak, with Matthews urging Leszyk's removal from office -- something trustee Laurie DeNardo said the board "doesn't have the right" to do; that such a move is up to the voters through elections. Cook in turn called in vain for Leszyk's resignation. Both Hornby and Matthews were escorted from the board room by police officer Aaron Jumper, but no charges were filed.

Photos: Village resident Martha Hornby dares police officer Aaron Jumper to arrest her; and Danielle Matthews speaks.

Outgoing Rotary Club President Judy Phillips and incoming President Ted Marks at the Changeover Dinner.
Rotary Club gathers for Changeover Dinner

The Watkins-Montour Rotary Club held its traditional Changeover Dinner June 30th at the Seneca Lake Event Center at Clute Park in Watkins Glen. Judy Phillips, who served as President for the past two years and helped guide the club through the trials posed by the pandemic, handed the reins of authority over to Rotarian Ted Marks, who will serve as President for the next year.

Fire strikes Chieftain Motel; cause probed

Multiple fire departments were called out late Sunday morning, July 3, to battle a fire at the Chieftain Motel on Route 14 north of Watkins Glen. The fire started shortly after 11 a.m., forcing evacuation of the building. No injuries were reported. The extent of the blaze was not immediately known, although several rooms on the northwest corner were reported burning. The cause was being investigated. State and Village police, the Schuyler County Sheriff's Department and fire investigators were on the scene along with firefighters.

County moves toward own ambulance service

A Schuyler County Legislature committee approves a resolution seeking a Certificate of Need for a county-run ambulance service as talks with the Schuyler Volunteer Ambulance Association Inc. break down. Government.

Photo: Schuyler Emergency Management Director Kirk Smith
Police lauded in wake of school threat. Government.

WGHS bids farewell
to 72 at graduation

Watkins Glen High School graduated 72 students at its annual Commencement Saturday, June 25th on its athletic field, under the watchful eye of law enforcement. Schools.

Photo: Graduate Melanie Wysocki after the ceremony.
Alumni Banquet honors LaMoreaux. People.

O-M graduates 40 at
its Commencement

Odessa-Montour held its annual Commencement ceremony Friday evening, June 24 on the athletic field behind the school. Forty graduating seniors received diplomas. Schools.

Photo: Graduate Arden Heichel with his diploma.

Montour Falls UMC wins Schuyler Steps Out

The Montour Falls United Methodist Church has finished first in the 2022 Schuyler Steps Out free community walking program. The eight-week competition, presented by Schuyler Hospital, saw the church's 28 walkers amass a cumulative average of 966,246 steps, with the Harbor Hotel second with an average of 890,509 and the Watkins Glen Schools' Wacky Walkers third with 890,237. CMA Primary Care in Cortland was fourth and the New York State DOT fifth. In all, the program reported, the 13 teams walked "nearly 152 million steps, or 76,000 miles" over the eight weeks, "the equivalent of almost three times around the Earth." MVP and Most Improved Awards will be announced later.

Threat prompts Watkins Glen school lockdown

A telephoned threat to the Watkins Glen High School main office on June 23rd -- one that Schuyler County Sheriff Kevin Rumsey said warned the district to "get people out" because the caller was ostensibly "gonna shoot up the school" -- prompted a lockdown of the school campus whiile law enforcement from Village Police, the Schuyler County Sheriff's Office and State Police secured the safety of any students in the building and conducted a perimeter search. Once the perimeter was secured, said School Superintendent Kai D'Alleva, the school staff and students on hand -- seniors practicing for graduation -- were led safely from the school grounds. Other students had been dismissed early, and so were not present when the threat was received at 12:52 p.m. A lengthy search of the school buildings was conducted by a SWAT team from Steuben County and School Resource Officers, ending at 6 p.m. Rumsey said there was never a sign of any shooter, and that the call in fact came from an out-of-state number using an app that blocked a call trace. Subsequent student activities that night were canceled, including a Senior All-Night Party at various regional venues.
A message from Superintendent D'Alleva. Forum.

BOE bids farewell to 9; cites Everyday Heroes

The Watkins Glen School Board says goodbye to 9 retiring staff members, and honors two 10th graders as "Everyday Heroes." Schools.

Certificates, awards presented at Watkins Glen

Certificates from an Assemblyman and State Senator were distributed June 23 to Watkins Glen High School students for their selection to the Roll Call of Excellence and Top Drawer honor programs. Sports.

Photo: Faye Mooney and Adam Pastore, Roll Call of Excellence honorees, also received T-shirts (pictured) from ESPN Ithaca for their selection during the school year as Athletes of the Week.

Ribbon-cutting marks project completion

A ribbon was cut and $25,000 in grant funds presented at Bleachers Sports Bar and Grill June 22 upon completion of a new outdoor dining area there as part of an ARPA improvement program. Business.

Photo: The ribbon is cut.

O-M Award winners treated to a picnic

Winners of Odessa-Montour High School Academic Awards enjoyed a picnic lunch adjacent to the school Tuesday.

A list of those award recipients, with photos from the picnic, are on Schools.

Photo: Award recipient Hannah Nolan at the picnic buffet table.

Cardboard boats highlight Waterfront Festival

The Watkins Glen Waterfront Festival was held June 18 at Seneca Harbor Park in chilly temperatures with a gusty north wind. The festival centerpiece: the Cardboard Boat Regatta. Features.

Photo at right: One of the larger Cardboard Boat Regatta entries.

Dub G Awards honor WGHS student-athletes

Athletes of the Year, Coach of the Year, Team of the Year among awards at multimedia event in school auditorium.

Story on Sports

Photo: WGHS swim standouts Alannah Klemann, left, and Faye Mooney.

O-M's Haley Albertsman wins Susan Award

Odessa-Montour High School senior Haley Albertsman is the recipient of the 2022 Susan B. Haeffner Sportsmanship Award presented annually since 2005 by Odessa File Publisher Charlie Haeffner in memory of his late wife. Each annual recipient is honored for his or her determination, fair play and core of kindness -- all traits of Susan in a life cut short by cancer. Haley plans to be a teacher. Award.

Photo: Odessa-Montour's Haley Albertsman

Rotary honors Cannon as Student of Month

Odessa-Montour High School senior Mackenzie Cannon was honored June 16 by the Watkins-Montour Rotary Club as its O-M Student of the Month for June. Cannon was introduced by her O-M basketball coach, Greg Gavich, who said that two words -- "kind" and "courageous" -- describe the honoree. Cannon, also a member of the O-M softball team, has attended GST BOCES' STEM Academy in Corning during her high school career while enrolled at O-M -- earning an Associate's Degree in the process. She was recently honored on this website as a member of its Roll Call of Excellence, and by her school as recipient of its Charles Martin Sportsmanship Award. She plans to attend Alfred University, pursuing a career in veterinary medicine.

Photo: Mackenzie Cannon and Coach Greg Gavich.

From left: Tori Brewster, Cameron Holland, Hannah Nolan
The Odessa File names its Athletes of the Year

Watkins Glen High School three-sport senior Cameron Holland and Odessa-Montour High School junior record-setters Hannah Nolan and Tori Brewster have been named The Odessa File Athletes of the Year at the two schools. The awards are presented by E.C. Cooper Insurance. Holland was quarterback of the Seneca Indians football team, a starter on the 19-2 WGHS basketball team, the leading hitter on the Seneca Indians baseball team, and a three-time Odessa File First Team All-Star. Nolan and Brewster were both two-time First Team All-Stars (Nolan in soccer and basketball, and Brewster in soccer and track), both Odessa File seasonal Schuyler MVPs, and both school record-setters. Nolan set the career soccer goal-scoring record (59) while Brewster set school marks in track's 100 and 200 Meter Dashes.
**********
O-M presents sports honors; Sgrecci, Fazzary win
Harold Lynch Athlete of the Year Awards. Sports.

At the ribbon-cutting ceremony outside the Seneca Sunrise Coffee business on North Decatur Street. (Photo provided).
Ribbon-cutting marks Seneca Sunrise opening
Village and county officials were among the dignitaries on hand June 13 at a ribbon-cutting marking the grand opening of Seneca Sunrise Coffee in its new building at 806 N. Decatur St. in Watkins Glen -- the culmination of an $830,000 project funded in part with a $293,506 Downtown Revitalization Initiative grant as a portion of the village's $10 million DRI program. The new 1,400-square-foot building will serve as the coffee shop, while the former shop next door has been renovated into housing for the community.

Brewster finishes 4th in the 100 at State meet

Odessa-Montour High School junior Tori Brewster placed 4th June 11th in the Division 2 finals of the 100 Meter Dash at the New York State Track & Field Championships at Cicero North Syracuse High School. She posted a time of 12.61. She had set a school record of 12.30 in the 100 Meter prelims Friday. Sports.

Photo: O-M's Tori Brewster

Schuyler Scholars honored at dinner

Seniors in the top 10% of their class academically at the Bradford, Odessa-Montour and Watkins Glen high schools were honored June 8 at a dinner at the Watkins Glen Harbor Hotel. Scholars.

Photo: Each honoree received a Schuyler Scholars plaque.

Fire trucks from departments around the region, along with classic cars, were among the features at the parade.
Parade, BBQ, rides mark festival's final day

The Montour Falls Fire Department's annual festival -- absent the past two years due to the pandemic -- ended its three-day 2022 run June 11 with a chicken barbecue, a parade up Main Street, and rides, games, food and music on the carnival grounds. The parade, featuring fire trucks, old cars, tractors and marching bands, was held in front of spectators lining both sides of the street. Rukus, a country and classic rock band, performed in the evening. Features.

Photo: A vendor produces bubbles at the festival. (Photo by Liz Fraboni)

Youth Orchestra performs

Kirsten Marshall conducted as the Cayuga Chamber Orchestra (CCO) Youth Orchestra of Ithaca presented a Free Community Concert Friday night, June 10 in the Watkins Glen High School auditorium. The Youth Orchestra, established in 2017, has a mission "to provide a high-quality symphony orchestra experience for youth in Ithaca and the Finger Lakes."

Vondracek earns NJCAA Player of Year honor

Odessa-Montour alum Grace Vondracek -- who batted .626 for the Corning Community College varsity softball team this past season as it finished second in the National Junior College Athletic Association Div. III Softball Championship -- has been named the NJCAA Division III Softball Player of the Year and an All-American First Team selection. Her batting average was the best across all NJCAA divisions, as was her .683 on-base percentage. The lefty-hitting Vondracek hit 9 homers, drove in 65 runs and stole 46 stolen bases for a team that amassed a 40-8 record despite a 2-5 start.

Photo: CCC's Grace Vondracek (Photo provided)

Keith Caslin is sworn in as a Watkins School Board member.
WG School Board adds Caslin, welcomes new Business Administrator; OKs coaching slate

The Watkins Glen School Board on June 7 appointed recently elected Keith Caslin to the board early, filling the vacancy created months ago by the resignation of Kevin Rumsey after his election as county sheriff. Caslin, sworn in by Renee Angle, Administrative Assistant to Superintendent Kai D'Alleva, will be sworn in next month for the three-year term he won in last month's board election. Incumbents Craig Bianco and Theresa Butler will also be sworn in at that time, Bianco for three years and Butler for one -- the unexpired portion of Rumsey's term.

In other business, the board:

--Welcomed new Business Administrator Kyle Percey, formerly of the Keshequa School District. He is actually employed by GST BOCES, and assigned to the Watkins district. He will be in charge of, among other things, preparing the annual budget.
--Approved coaching appointments for next school year. Of note: the appointment of Scott Morse to succeed the retiring John Fazzary as boys varsity basketball coach.
--Heard D'Alleva say logos for the sports teams should be ready for board approval next month: for the Senecas (minus any native American imagery, probably WG with something suggesting Seneca Lake); and for the combined WGHS-Odessa squads, to be known as the Schuyler Storm.

Photo: Kyle Percey, the new Business Administrator.

'Burned out' mayor: I won't seek re-election

Odessa Mayor Gerry Messmer announced at the June 6 Village Board meeting that he is "burned out, exhausted" and that he will not, accordingly, seek another term as mayor in the next village election, set for March 2023. At that point he will have concluded five years as mayor. Messmer said his decision is based in part on the growth of his business, Powderhorns and More, and the effort required to keep up with that. He said Kristine Gardner, elected to the Village Board in March, has expressed an interest in running for mayor. Whoever is elected, he said, will have his full cooperation in the transition. He was asked by trustee Alijia Bailey: "You're not letting people bully you out of it, are you?" He responded: "No. I'm tired." Messmer has taken his share of criticism as the village has embarked on a number of initiatives, but said he was proud of his work -- "I feel like Odessa needed what I brought to the table" after his military career -- and praised the work of the board, which in recent years has approved $18 million in infrastructure improvements with only a minimal increase in taxes. "You guys did that," he told the board members present: Bailey, Pam Cicconi and Tom Letteer.

Photo: Odessa Mayor Gerry Messmer after the meeting.

Rotary honors Hayes as Student of the Month

Watkins Glen High School senior Andrew Hayes was honored June 2nd by the Watkins-Montour Rotary Club as its WGHS Student of the Month for June. Hayes was introduced by teacher Kelsey Wood, who described the honoree as a young man "with a really amazing capability -- to listen." She said that their discussions are "well thought-out, respectful," and that Hayes is "an incredibly hard worker" who is "kind and caring to everyone at school." Hayes, a member of the school's varsity golf team, plans to attend Corning Community College to start his path on the way to becoming a Mechanical Engineer.

Photo: Student of the Month Andrew Hayes with the Rotary Club's guest speaker, former Congressman Tom Reed, who discussed the troubling state of the world, the rise of China as a superpower, and the extremism that has gripped domestic politics.

All-Stars and our Schuyler Spring MVP
The Odessa File's seasonal choices for All-Star status, topped with its selection of the Schuyler Spring MVP (this time a standout in track-and-field), appear on Sports.

Sunset on Seneca

This photo of a sunset over Seneca Lake was snapped by photographer Liz Fraboni on Thursday, June 2, from her dock on the eastern shore of the lake in Hector.

Honor Guard from American Legion Post 676 presents one of three volleys of musketry at the ceremony outside Odessa.
Montour, Odessa services mark Memorial Day

Memorial Day was observed locally on May 30 with two services -- one at the Shequagah Falls Park in Montour Falls, and the second at the Schuyler County Veterans Memorial Park outside Odessa. The keynote speaker at both was Daniel Phillips, a Schuyler native who served in the Navy as a Petty Officer, First Class. He outlined the history of Memorial Day, and noted the "never forgotten" bond among servicemen. The Odessa-Montour High School Band performed at both ceremonies, while the American Legion Post 676 Honor Guard issued three volleys of musketry and trumpeter Bernie Riley played "Taps" at each. The Montour Falls Fire Department provided the Color Guard at the Montour service, while Boy Scout Troop 50 served as Color Guard at the other one.

Photo: Navy veteran Daniel Phillips, shown here before Shequagah Falls in Montour Falls, spoke at both services.
Kim Laursen leads a Community Choir in singing "Battle Hymn of the Republic" at the Veterans Memorial Park service.

From left: Alan Incorvaia, VP of Operations for Hart Hotels; Steph Bailey, interim Schuyler Health Foundation director and Cayuga Medical Center Health Foundation manager; Steve Savage, executive director of the Cayuga Medical Center Health Foundation; Carolyn Guyer, general manager of the Watkins Glen Harbor Hotel, David Hart, president and CEO of Hart Hotels; Erin Thaete, chair of the Schuyler Health Foundation, and Schuyler Health Foundation director Ken Wilson.
Health Foundation receives Ice Bar donation

The Schuyler Health Foundation was presented a check for $15,000 by the Watkins Glen Harbor Hotel May 27 in a ceremony at the hotel. Donations like this have been generated through the hotel's annual Ice Bar program since its inception in 2011; for many years they were earmarked for the Red Cross. Donations over the years now total $230,000 in Watkins Glen, and another $190,000 at two other locations in the Hart Hotels chain with Ice Bar events, in Chautauqua Harbor and Clayton. The Ice Bar -- a 3-day event featuring regional wines and food, and highlighted by carved ice structures -- attracts about 2,500 attendees to the Watkins hotel each year.

Re-enactment sends sobering message

A mock DWI car accident complete with "corpse," "arrest" and Jaws of Life "extraction" was conducted May 26 at Watkins Glen High School, sending students a strong message entering graduation and the more carefree days of summmer. Schools.

Photo: This"arrest" was part of the mock exercise.

Clay trap shooting takes hold at Watkins High

The inaugural season of a trap shooting club approved by the Watkins Glen School Board is proving a success, fueled by the enthusiasm of its student participants. Schools.

Photo: Clay target used in trap shooting.

Life Jacket Trees contribute to boater safety

The Finger Lakes Chapter of America's Boating Club is helping to ensure a safe water experience for area residents and visitors to Seneca Lake with two life jacket trees in Watkins Glen -- one at the Clute Park boat launch on the canal and the other at the kayak and canoe launch at the southeast end of the lake. They hold life jackets that may be borrowed at no cost. People.

Photo: Life jacket tree at Clute Park boat launch on canal.

Emcee Judy McKinney Cherry at the podium.
Project Seneca marks 10 years of success

About 35 Project Seneca supporters, including local and state officials, were on hand May 23 at the Seneca Lake Event Center in Watkins Glen to celebrate the 10th anniversary of the initiative's beginning.
Project Seneca was created when a group of local business leaders developed a waterfront redevelopment effort supported by, among others, Corning Enterprises, Community Bank, Chemung Canal Trust, Cargill, Welliver Construction and Famous Brands, and by private individuals. It has influenced the investment of $129.7 million in public and private projects -- including the Catharine Valley Water Reclamation Facility, Clute Park Event Center, Captain Bill's Terminal replacement, Seneca Lake Kayak Launch, and Northern Gateway improvements. Speakers included emcee Judy McKinney Cherry, executive director of the Schuyler County Partnership for Economic Development. Schuyler County Legislature Chair Carl Blowers, Watkins Glen Mayor Luke Leszyk, and New York Department of State planner Sarah Stern Crowell. A common theme: the success of private-public partnerships.

Photo: Part of the project display at the celebration.

Schuyler Habitat ready to build its 4th house

Schuyler County Habitat for Humanity is ready to build its fourth house in Schuyler County-- at 2360 County Road 17 in the Town of Dix. The site was bought last year.

The partner family has been chosen, and the property will soon be cleared and prepared for construction. People.

Rotary honors O-M students Patel and White

Odessa-Montour High School seniors Veer Patel and Kaetlyn White were honored May 19 by the Watkins-Montour Rotary Club as its O-M Students of the Month for May.

White was introduced by guidance counselor Dan Batchelder, who said the honoree "seeks out opportunities to prepare herself for life after high school," and "is nothing but a pleasure to work with." White, a member of National Honor Society and vice president of Student Council, plans to attend the Arnot School of Radiology with an eye toward procuring an Ultrasound Degree.

Patel, a member of Student Council and of the school varsity soccer team, was introduced by History teacher Skip Strobel, who described the honoree as "an exceptional young man and an outstanding student" who "I know ... will be incredibly successful." Patel plans to attend Penn State University, where he will major in engineering.

Photo: Veer Patel and Kaetlyn White with their Rotary plaques.

School budgets pass at Watkins, Odessa; Bianco, Caslin, Butler win Glen board seats

School budgets passed easily May 17 in the Watkins Glen and Odessa-Montour school districts, the $28.5 million spending plan in Watkins approved 294-65, and the $18.4 million plan at O-M approved 120-20.

Incumbent Craig Bianco (with 270 votes) and former Board of Education member Keith Caslin (with 235) won three-year terms on the Watkins school board, while incumbent Theresa Butler (234 votes) earned a one-year term to complete the unexpired term of Kevin Rumsey, who resigned from the board after his election as County Sheriff. Candidate Brittany Oliver totaled 168 votes.

Odessa-Montour saw the uncontested re-election of Karen Rock and Will Shrout to three-year School Board terms. Rock drew 120 votes, while Shrout received 115.

Photo: Theresa Butler and Craig Bianco, who earned board terms in Tuesday's vote, were on hand at the school when the vote count was announced.

Service honors police fallen over the years; Sheriff raps media

The memorial service was held outside the Schuyler County Sheriff's Office. Sheriff Rumsey in a keynote address blamed a loss of respect for police on the Internet and media coverage. Government.

Photo: Bell played a role in honoring those police in the region who have died in the line of duty or while in service.



An e-mail issue
One of my e-mails has developed a stubborn streak: most items don't seem to be coming through on it. Use this one, which I'm incorporating in the links at the bottom of each page:

For other recent Schuyler County news, click here.

Want to e-mail this website? Just click below.

Check out our Wine and Tourism page
We've updated our Wine and Tourism Page, with links to recent Chamber of Commerce blogs. Check it out here.

Want to contact us?
You can write to: P.O. Box 365, Odessa, NY 14869
You can call: (607) 742-2772
You can email:
chaef@aol.com

For other recent Schuyler County news, click here.

Area historical photos can be found on History.
For full coverage of the 2013 Alice Trappler murder trial, you can click here.

For other recent Schuyler County news, click here.




Click on the ad above to reach the ZiffLaw website.
--------

Click here or on the ad above to reach the Schuyler County Partnership for Economic Development website

--------------------------------

Click here or on the ad above to reach a Chamber of Commerce website.

--------------

For more information, click on ad below.

---------

229 S. Catherine St., Montour Falls
(607) 210-6600

Classified

Looking to earn some back to school clothes money -- or start saving for Christmas? I'm looking for an energetic, dependable person to help with Odessa home deep cleaning/organization projects. Dates and times are flexible and the pay is good! Please call 607-594-3141 for more details.

--------

Watkins Glen's Annette Rodriguez has published her second book of poetry, titled "Surfaced. See me, Understand Me." It is available online at Amazon and Barnes & Noble, and on her website here.

-------------

Read The Stoneware of Havana, N.Y. and Its Makers
by Allen F. Sweet.

A history of the manufacturing of Stoneware in that village (Montour Falls) from 1850-1888. More than 100 color photos.

Available at the Schuyler County Historical Society Museum.

-----------

A book of poetry by J.A. Bauman of Watkins Glen -- "words that God gave me to share with you." Available through Amazon.com.

-----------

A Christian-based autobiography written by Melinda Kreischer, pen name for a long-time Finger Lakes area resident. Ordering information can be found here.

----------

My Wild Ride: The Untamed Life of a Girl with No Self-esteem, an autobiography by ex-Throughbred trainer Susan Bump -- who grew up in Montour Falls -- is now available in e-book formats at major retailers including Amazon.com

------------

Click on the ad below to go to the Schuyler County Transit schedule.

-----------

The Elizabeth Amisano Ovarian Cancer Education Fund
Live Like Liz, Inc.
P.O. Box 434
Watkins Glen NY 14891
www.LiveLikeLiz.org
LiveLikeLiz@yahoo.com

---------

----------------

A novel by Steve Piacente about a military cover-up, and about the ethical boundaries of journalism. For a closer look, click here.

---------

The author, J.N. Brown, is a 2005 graduate of Odessa-Montour High School. He works at Corning Inc. To visit his website, click here.

----------

An account of a daughter's eating disorder and her mother's seeming helplessness and desperation in the face of it -- and yet a story of hope, love and survival, and a lifeline to other parents dealing with obsessive behavior. $17.95 from ecwpress.com

-----------

A self-help guide to understanding the role of emotions, this book offers a four-step path to emotional mastery and freedom. $15.95 from Infinitypublishing.com

-------
An eternal message of lights, hope and faith

The week following Susan Haeffner's passing was fraught with signs -- most of them light-based, and one in the form of a vision. Here the editor relives those days in an effort to pass along a message of hope and faith. Message.

Above: The Aurora Borealis (From the Internet--as seen in Scandinavia)

-----------
Oh, the famous faces I've seen

The editor has been thinking about fame (a commodity foreign to him personally), and about the famous people he has encountered. Some thoughts on the subject. Famous.

The Sound and the Silence: A Memoir
Some things in life can mean a great deal -- can embody hope and dreams ... and memories. The sailboat is one such thing for the author. Silence.
---------

Some sports stories and essays inside
Check out our sports related stories and essays, located at the bottom of the Sports Page.

Some special feature packages
From stories of life years ago along Steam Mill Road, to stories by the editor -- you can find them at the bottom of Features.
---------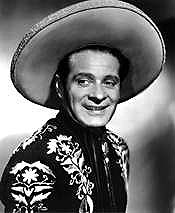 The editor's long search for some childhood icons
When he was a child, the editor let fear get the better of him while he was watching a pair of beloved TV heroes in peril. The scar from that experience lingered for decades. For a journey through what the editor's son calls "a weird obsession," click here.
Above: One of the heroes in question.
------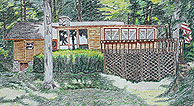 A cabin in the woods
The editor travels, figuratively, back in time to an old haunt, familiar faces and warm memories. Cabin.