Click on the ad above to visit the Visions mobile banking website.
----------------
Our Primary Pages
Home
Sports
People
Features
Business
Government
Forum
Schools
PSA
Calendar
History
Obituaries
Wine & Tourism
Classifieds
Agriculture
----------
Click here or on the logo above to reach the S.A.F.E. website.
-----------------
You can visit
Odessa-Montour's
.website at
www.omschools.org
----------------
To go to Jim Guild's Famous Brands website, click on the drawing above or here.
-----------------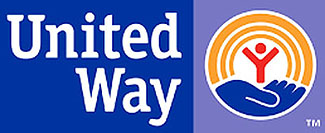 Click on the ad below to reach the NY Connects website.

Mileage, many hats; New BOCES chief strives to bring her institution into focus

Update: Voters approve BOCES capital improvement project, 654-65
By Charlie Haeffner
Editor/Publisher
HORSEHEADS, March 10, 2022 -- Kelly M. Houck has her hands full.

I spoke to her in her office at the Board of Cooperative Educational Services Bush Campus near Horseheads. That is just one of three she occupies. She also has offices on BOCES campuses in Coopers Plains and Hornell.

She has three offices because she runs all three campuses.


She is the Superintendent of GST BOCES, which has 21 school districts within its 2,000 square miles. The GST stands for Greater Southern Tier, but the BOCES has a longer legal name that reflects its actual coverage area: the Schuyler-Steuben-Chemung-Tioga- Allegany BOCES.

Houck is one of 37 BOCES Superintendents in the state -- a job that requires frequent trips to Albany for meetings on the state level.

Mileage mounts quickly. Eighteen thousand miles in her work vehicle since she took office in August.

But it's safe to say she's used to racking up miles.

This Superintendent, you see, started her career in schools as a bus driver, logging miles regularly in the hills and dales of the Bradford school district.

Talk about your long journeys: from bus driver to BOCES chief.

*******

The far-flung BOCES operation she took over is an aging one, which she has tackled with her usual practicality and gusto. Looming large in the immediate future is a proposed capital improvement project for the three campuses -- a project that tackles aging infrastructure as well as new gymnasium construction on two campuses.

The vote is set for March 22 at the three BOCES campuses. Voting will be from 12 Noon to 8 p.m., at the following locations: Building #1 on the Bush Campus near Horseheads, Building #8 on the Coopers Plains Campus, and Building #1 at the Wildwood Campus in Hornell. (Update on March 23: The capital improvement project passed easily, by a 654-65 margin.)

The project -- which Houck stresses does not impose any financial burden on member school districts or their taxpayers -- proposes to bring up to modern standards the electricity, natural gas, water and fiber infrastructure elements that date, in some cases, back to the 1950s. It also calls for replacement of sewer lines at the Coopers Plains and Wildwood campuses.


"There is underground utility work," said Houck, "and the replacement of original fixtures at all three campuses."

A gymnasium-- a key proponent of the BOCES mission for many of its students -- would be built on each of the Coopers Plains and Hornell campuses. One already exists on the Bush Campus.

"We have one here," she said. "Some kids don't have the time for Physical Education at their home schools" because of half days at BOCES, "so they take it here." And the need exists for any student attending BOCES full-time. Construction at the Coopers Plains and Wildwood campuses would ensure that "all kids across the region have the same access."

Houck has visited School Boards in the district recently outlining the services BOCES offers, the need for the capital project, and the fact that the project will not impact the budgets of any of the component districts or their taxpayers. As BOCES has pointed out, "This project will be fully funded using state aid, leveraging debt payments and grants." Construction would be in 2023 and 2024.
(A look at the $20 million project, in a presentation provided by BOCES, can be found if you click here.)

******

Houck comes from Watkins Glen -- "a Second Street Colunio," she says. Well, she was there until Middle School. Then, she says, "my mother remarried and we relocated" to the Bradford area ... where she attended school, and met her husband Jeff, and where they have resided since. Her husband commutes to Corning, where he works for Corning Inc. at its Sullivan Park facility.

She was a bus driver first at Bradford, then a teacher's aide, then a teacher, then a Special Education director, then a building principal -- and then moved to the Canaseraga district in western Steuben County to become its superintendent. "It was heartbreaking for me to leave Bradford," she said. "But I realized that if I wanted to continue to grow, I had to leave. They didn't need a superintendent."

After a couple of years at Canaseraga, she took over as the Dundee school superintendent in 2014, positioning her closer to her Bradford area home. She said she hadn't planned on leaving her first superintendency so soon; but the proximity of the Dundee job to home was too good to pass up.

Then, last year, she saw a rare opportunity: to become head of one of 37 BOCES districts in the state, the GST BOCES encompassing 21 school districts in our region, including the Watkins Glen, Odessa-Montour and Bradford districts.


And so driving -- so much a part of her early career -- has become a daily part-and-parcel of the latest chapter of her life. She starts most days at the Coopers Plains campus because "that's where my clerical staff is," and then heads to the Bush Campus, where the administrative offices are centered.

She also travels beyond those two to Hornell and its Wildwood Campus, and twice a month to Albany for meetings since "I work not only for BOCES, but for the state, too."

"Do you ever get any sleep?" she was asked.

She smiled. "Once in a while," she said.
"How many hats do you wear?" she was asked, for her various offices -- and the wide range of services offered by BOCES -- would seem to mandate the question.
"A lot," she said, smiling.

This latest job began last August, with the retirement of her BOCES predecessor, James Frame. She said she would have been perfectly happy to stay at Dundee until retirement, but likes what she's doing and hopes it continues for 10 years, taking her up to retirement.

"Honestly, if it had not become available I would still be in Dundee and happy to finish out my career there," she said. "But when these come open, you have to seize the opportunity."

The fact that this job was close to home sealed the deal. Besides, she noted, "after I got into administration" years ago, "I knew fairly quickly that this was where I wanted to be before I retired."
Along the way, she earned a bachelor's degree in elementary education and a master's degree in elementary and special education from Mansfield University. She earned school district administrator certification from SUNY Brockport.

*******

She loves being close to home. That's Schuyler County, or more specifically a home within sight of Lamoka Lake. She and her husband had a home they built on the lake in "1989ish." For family reasons, they moved to their current home after 27 years, and "now we look at the lake instead of being on it. But we kept some lake frontage."

Family is important to her. She and her husband raised two boys and a girl. One son lives in Maine, while one is building a home near theirs and works for a firm in the area. The daughter and her husband run a beef farm in addition to careers: his at Cargill, and hers in the health field.
But it's not just her family that has mattered to her over the years. She established a reputation of caring for her educational charges at each stop on her career path, culminating now in the most complex and logistically tricky of all of her stops along the way.

******

In this era of inflation and uncertainty, one thing remains certain: the need to provide a quality education for our children. That concept has been tested by the pandemic -- and with the drawbacks exhibited by remote learning, on-hands, on-site learning seems more important than ever.

The upcoming BOCES vote is emblematic of that need. With aging infrastructure come problems that can be circumvented with upgrades such as the one proposed. And the gymnasiums are a proven component -- exhibited on the BOCES campus as essential for kids attending there either half-or full-time.

This proposal, Houck stresses, has the added benefit of lacking any tax impact on voters in the 21 component districts that make up this BOCES.
What is BOCES? you might ask. Visit the main website for GST BOCES and you can find this: The 37 such districts in New York State "help the state's 700 school districts better serve their students through collaboration and cost containment ... School districts depend on BOCES to meet their educational and financial goals by developing shared programs that serve children from all districts regardless of enrollment, income or size of tax base. BOCES helps to relieve some of the financial burdens increasingly placed on local taxpayers."

What we easily lose sight of is this: BOCES is integral to the development of both our high school generation and adults. It might seem remote to some of us, the nearest one to the Schuyler County school districts located on the far side of Horseheads, on Philo Road. But a portion of kids from the Watkins Glen, Odessa-Montour and Bradford districts, as well as from the 18 others in the region, go there every weekday for a wide range of instruction, learning the arts of, say, hands-on welding (none of that virtual stuff some districts embraced in recent years) or auto repair to the stringent requirements of an early road to a medical career.
The adult education part of the institution offers a wide range of services, too. "Whether you're interested in training for a new career," BOCES points out on a website, "earning your high school diploma or looking for a new hobby, we have a course that will meet your needs. We also offer computer training and on-site, customized courses to meet the needs of local business and industry."
The adult programs include Practical Nurse training; a Commercial Driver's License program; Construction Equipment Operation with Industry Credentials; Heating, Ventilation, Air Conditioning and Refrigeration training; and Welding, to name a few.
The BOCES Mission Statement says in part that the organization is "driven by customer need" and provides "collaboratively inspired, cost-effective, quality programs in an atmosphere that is safe and supportive."

It's serious, and focused, and Houck takes none of this lightly.

"You have to remember who you represent," she said. "You represent the entire community that puts you in your position. I've always felt very privileged to have those roles. There are only 37 BOCES Superintendents in the state. What a great privilege!

"And it's not just about the schools we serve; we support our region and communities. We do a lot, and we need people to know all we can do." Then, with proper communication back and forth, "we can provide what is needed. We want people aware of how we do operate."


BOCES programs are constructed to involve internships and shadowing in area businesses and other organizations. And the institution's philosophy is built on the premise of community service.

For instance, Houck said, a massage business recently "asked if we could start a massage school here." BOCES saw that business as a promising addition to on-campus training, "and now we're waiting for final certification from the state so we can start in the fall. If the public knows what we can do, we can become better partners. As good as we think we are at telling our story, I don't think we're very good at telling the story."

Part of that story is this: "The biggest thing we should maximize, to get out there," she said, "is that the kids choose to come here." As a result, "we see high productivity. They apply themselves. If they don't, they typically go back to their home districts. But that's very rare. Even if they find that one trade they came here to pursue doesn't suit them, they can go to another."
There are levels of achievement designed to meet the varied needs of students -- from alternative education to Special Education to CTE (Career and Technical Education) programs in many areas to New Visions programs for advanced high school students in such subjects as engineering, communications, education and health.

Flexibility is a BOCES byword.

Visits to School Boards, and an interview such as this one, are steps Houck is taking to get the word out; to promote the BOCES story: how it provides, as one of its websites notes, "educational leadership, service and support to meet the needs of our students and school districts." (For a look at instructional services BOCES provides, click here and scroll down to page 8.)

It comes down to this, Houck says: BOCES matters.

What it offers to the school districts it serves matters. What it offers to the community, and what the community offers to it through such partnerships as internships, also matter.

And the upcoming vote matters.

"There are two important things to consider" about the capital project, Houck said.

First, "this doesn't push the debt onto the districts; the debt level is not increased; there is no new financial burden; we are reallocating existing funds."

And second, she said, "The work needs to be done."
Photos in text:
Top: BOCES Superintendent Kelly Houck.
Second: The district office at the BOCES Bush Campus.
Third: Students move from one building to another on the Bush Campus.
Fourth: Map of the GST BOCES on the wall in Houck's office.
Bottom: Sign near the entrance to the BOCES Bush Campus.