Click on the ad above to reach the Glenora website.
--------------
Seneca Harbor Station & Captain Bill's
To reach the website of the Seneca Harbor Station and Captain Bill's, click here.
-------------
GVA --
Genesee Valley Agency

We pride ourselves on providing outstanding customer service.
While providing insurance,
Your Way.
Contact us to see why so many people have switched.
Monday-Friday 8:00-4:30.
Main Steet, Odessa, NY.
Arkport, Avoca, Caledonia, Candor, Dansville, Wayland

Telephone 607-594-3335
-----------
Click on the ad above to visit the Visions Credit Union web site -- you deserve a financial partner that has your best interest in mind!
------------
Watkins Glen Supply, Inc.
P.O. Box 70
2768 State Route 14
607-535-2454
wgsupply@gmail.com
www.wgsupplyny.com
----------
The Great Escape
Ice Cream Parlor
221 S. Franklin St.,
Watkins Glen, NY
607-535-7354
Opening April 1st for its 40th season.
_____________ .
The Odessa File's
Primary Pages
Sports
People
Features
Business
Government
Forum
Schools
PSA
Calendar
History
Obituaries
Wine & Tourism
Classifieds
Agriculture
Columns

Click here or on the ad above to reach a Chamber of Commerce website.
--------------
Odessa Wine
and Spirits
We are located on Main Street in Odessa, next to the Tompkins Trust Company branch.
Send us an email to sales@odessawinesandspirits.com to let us know what you would like us to have in stock.
-----------
SCT Computers
Apple Certified Technicians
Microsoft Certified Systems Engineers
A+ Certified Technicians
Visit us at 306 N. Franklin St., Watkins Glen, 607-535-2495
or
124 Main St., Penn Yan
(315) 694-7399
Email:
Support@SCTcomputers.com
www.SCTcomputers.com
----------------


Your authorized FedEx ship center
M-F 8:00-5:30 (Cut off time 3 pm)
Sat. 10-2 (no pickups)
306 N. Franklin Street
Watkins Glen NY 14891
607-846-7377

Click on the ad below to go to the United Way of Schuyler County website.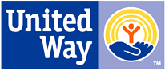 ---------------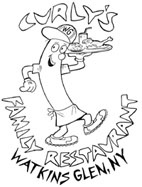 Curly's Restaurant is a page sponsor -- of our People Page. People.
Other page sponsors:
Business -- Sidle Insurance
Sports -- Cayuga Health
Features -- Jeff's On-Site Services
Government -- Jr. Specchio's Inc.
Schools -- Watkins Sporting Goods
Calendar -- Hi-Lites
Forum -- Warren Real Estate
------------------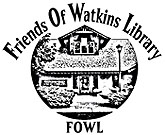 To reach the FOWL website, click on the logo above.
-----------
To go to Jim Guild's Famous Brands website, click on the drawing above or here.
-----------------
Our Primary Pages
Sports
People
Features
Business
Government
Forum
Schools
PSA
Calendar
History
Obituaries
Wine & Tourism
Classifieds
Columns
-----------
Click below to go to the
Rotary Club website.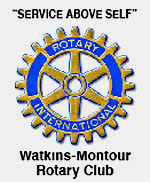 ----------
Contact this website at:
chaef@aol.com
----------------
4 Novels by the editor
Island Nights
Excerpt here.
The Islander
The entire novel:
Cabins in the Mist
Excerpt here
The Maiden of Mackinac
Excerpts Maiden
---------------

Click on the ad below to reach the website.

Watkins Glen Village Clerk Fred Warrick congratulates Laurie DeNardo after swearing her in as mayor.
DeNardo sworn in as Watkins Glen's mayor

Laurie DeNardo, who defeated Lou Perazzini in the recent village election for mayor, was sworn in to that post Tuesday afternoon in a brief ceremony at Village Hall. The swearing-in had been scheduled for the next Village Board meeting on April 4th, but -- as DeNardo explained -- "the village clerk and attorney realized that because the mayor position was vacant, due to New York State law I should be immediately sworn in. This protects the Village since we have not had a mayor in eight months and there is work to be done." The other victors in the election -- Trustees-elect Peter Cherock and Margaret Schimizzi -- will be sworn in on April 4th.

Tuesday Scoreboard

Track & Field
Boys: O-M 85, Newfield 46
Girls: O-M 73, Newfield 44

Softball
Edison 28, Watkins Glen 0

Lacrosse
Notre Dame 19, Watkins 2

Tennis
Watkins 3, Union Springs 2

Stories on Sports.

Photo: Watkins' Nick D'Alleva maneuvers with the ball.

A weekly column from
State Senator O'Mara

State Senator Tom O'Mara provides us with a weekly column -- this one titled "It's a progressive free-for-all in New York State." Column.


Left: State Sen. Tom O'Mara


A shrinking sports scene ...

With no varsity or JV softball, boys golf or tennis at Odessa-Montour High School this spring -- and with participation numbers shaky in other sports at Watkins Glen -- the editor laments the loss of an enriching experience and opportunity once afforded Schuyler County students on a greater scale. And he urges more sports mergers. Column.

Anyone caring to advertise may contact the publisher, Charlie Haeffner, at chaef@aol.com for information.

And inside:

--Pair of high school seniors earn gold in FCCLA competition. Schools.
--Seneca Physical Therapy to close its doors. Business.
--O-M Alums compete in basketball game. Sports.
--Cayuga: Wine Fest Presenting Sponsor. Business.
--Palmsano rips Hochul housing plan. Government.
--Vietnam War exhibit reception: March 29: People.
--Training set to help ID invasive insect. Business.
--WGCSD organizes Rubik's Cube competition. Schools.
--Youth Court visits Albany. Govt.
--'Women of Distinction' noms sought. People.


The Tin Man, the Lion, Dorothy, and the Scarecrow in a scene from The Wizard of Oz.
WGHS's Wizard of Oz ends its 3-day run

"The Wizard of Oz" -- a musical presented by the Watkins Glen High School Class of 2023 -- was performed for the third and final time Sunday afternoon in the WGHS Auditorium. The show, a brisk, efficient production full of soaring voices and entertaining dance routines, opened Friday night and was presented Saturday night, as well. Features.

Photo: Sarah Schaffner, as Dorothy, singing "Over the Rainbow."

Heather O'Grady-Evans is next SCHS Director

Heather O'Grady-Evans of Burdett has been appointed by the Schuyler County Historical Society (SCHS) Board of Trustees as the incoming executive director of museums.

She succeeds Glenda Gephart, who is retiring effective March 31. People.

Photo: Heather O'Grady-Evans (Provided)

Coleman, Waite join The Essentials

Two individuals -- the Office for the Aging's longtime director, Tamre (Tammy) Waite, and doctor turned policeman Jamie Coleman -- are the latest members of The Essentials, a group of outstanding Schuyler County residents or natives who have impacted life here or elsewhere. None of the 34 Essentials are in the Schuyler County Hall of Fame, but perhaps will be someday. Essentials.

To learn more about The Arc's Business Services Division, click on the ad below.




Looking to buy baseball, football, basketball, hockey, non-sports cards, mostly pre-1988. Call
Charlie Haeffner at (607) 742-2772.

And inside

Read the latest Letters to the Editor on the Forum Page.

And from Assemblyman Phil Palmesano: Keep the farm
overtime threshold at 60 hours. Column.

For Part 1 of "Schuyler County and Me," reprised, Click here.
For Part 2, click here.
For Part 3, click here .
For Part 4, click here.
For Part 5, click here.

******
The Editor's Columns

--Obituaries--
Death Notices on the Obituary Page.

Virginia S. Hanson, 98, of Odessa.
Josephine Marie Standish, 92, of Watkins Glen.
Debra J. Moyer-Haight, 68, of Beaver Dams.
Nina Lucille Barber, 92, formerly of Montour Falls.
Marie E. "Tody" Hoose, 76, of Odessa.
David D. Karius, 67, of Corning.
Michael J. Maloney, 82, of Waneta Lake.
Denise Kidd, 54, of Montour Falls.
Louis Sgrecci II, 93, of Watkins Glen.
Connie A. Rexford, 72, of Tyrone.
Gary L. Ector, 68, of Montour Falls.
R. Jeffrey Castor, 66, of Elmira.
Nicholina M. (Minichiello) Tipaldos, 90, formerly of Watkins. Charles "Bud" Lovell, 97, of Catharine.
Shirley Jane Cabeca, 85, formerly of Cayuta.

To reach the Famous Brands website, click here.

DeNardo tops Perazzini in Glen mayoral race

Democrat Laurie DeNardo (pictured at right) defeated Republican Lou Perazzini 289-198 Tuesday in the election for mayor of Watkins Glen, while her running mates for two trustee seats, Peter Cherock and Margaret Schimizzi, defeated Republican Jerri-Lynn Chronis. Cherock received 338 votes, Schimizzi 311, and Chronis 150. Steven Decker polled 317 votes in running unopposed for re-election as Village Justice. Perazzini, who congratulated DeNardo after the vote count was announced at the Watkins Glen Community Center -- where each mayoral candidate gathered with supporters -- will leave the board at the end of the month since his trustee term ends then. DeNardo's four-year term, and those of Cherock and Schimizzi, begin on April 1, with the swearing-in set for April 4.

Elsewhere: In Burdett, where 17 votes were cast in uncontested elections, Mayor Dale Walter was returned to office with 13 votes, while incumbent trustees Linda Arcangeli (14 votes) and Judith Mangus (12) were re-elected.

In Odessa, 24 votes were cast in uncontested races. Mayor Gerry Messmer was re-elected with 21 votes, while Trustee Tom Letteer was returned to office with 20. Incumbent Trustee Kristine Gardner, who wasn't on the ballot, won her seat back with 12 write-in votes.

Spud Run draws 140 runners; VanScoyk 1st

More than 140 runners -- from the very young to a few members of the Watkins Glen High School faculty -- competed March 17 in the annual Spud Run on the Watkins Glen school grounds. The racers started and finished on the Alumni Field track, with a circuit around the school in-between. Sports.

Photo: WGHS junior Johnny VanScoyk nears the finish line -- the first runner to complete the 1.7-mile Spud Run.

Michael J. Maloney, former Schuyler Sheriff, dies at 82

Michael J. Maloney, 82, of Waneta Lake, NY, the longtime Sheriff of Schuyler County and a leader in law enforcement throughout the Southern Tier, died on Wednesday, March 15, 2023 after a long illness. Obituaries.

A column from
Ziff Law's Jim Reed

Attorney James B. Reed of the Ziff Law Firm in Elmira offers this regular column, tackling issues that you might encounter in your daily lives. This time: "Looking for a challenge? Ride the Bike the Finger Lakes 11 Challenge." Column.




Left: Attorney Jim Reed



Click the ad below to reach the Hazlitt 1852 website.
Click here to reach the Hazlitt 1852 Facebook page.

Want to phone The Odessa File?
You can reach us at (607) 742-2772




Click on the first ad below to see
more about Cabins to Castles.

Click on the ad below to reach the
Seneca Harbor Station and the
Captain Bill's Seneca Lake Cruises site.
The Seneca Legacy dinner cruise ship.


Artists-in-Residence concert spotlights talent

The annual Artists-in-Residence concert at Watkins Glen High School Wednesday night, March 15 showcased the musical talents of three-dozen Watkins students before a large and appreciative audience. The Artists program features professional musicians who mentor students leading up to the concert, and accompany them during it. Schools.

Photo: Student Topher Herforth on the alto sax.

Students weigh in on Schuyler's future

Seven students -- four from Watkins Glen High School and three from Odessa-Montour -- were guests March 15 at the annual meeting of the Schuyler County Partnership for Economic Development (SCOPED) at the Seneca Lake Event Center. Their role: to interact with community leaders at their tables in a discussion of the future of the area. People.

Photo: Watkins Glen High School student Sarah Jones

"Senecas" name fails to gain state approval; district to seek public input for a new name

The New York State Education Department's recently formed Indigenous Mascot Advisory Group has told the Watkins Glen School District it does not approve of the name "Senecas" -- the identifying nickname for generations of Watkins Glen sports teams. And under a State Ed decree adopted in December, that means the name must be retired by June. The district said it plans to seek input from students and the community on a new name. Schools.

Voters approve school parcel purchase, 88-77

Voters in the Watkins Glen Central School District Tuesday approved, 88-77, the purchase by the district of a quarter acre of land it sold several years ago to the International Motor Racing Research Center for $50,000. The district will buy back the parcel for $62,500. The parcel, once a school playground at the corner of Decatur and 15th Streets in Watkins Glen, was purchased by the Research Center with the intent to utilize it for expansion of its facilities. That expansion never happened, and the IMRRC recently offered to sell the land back to the school district. School Superintendent Kai D'Alleva said the district would now "start brainstorming for the best use of the property for the children of the community" and consult with engineers regarding site work. "It will probably be part of our next capital improvement project," he said.

Photo: School Superintendent Kai D'Alleva.

WGHS softball coach Ralph Diliberto hits a grounder during fielding practice in the Field House gym.
Practices mark start of spring sports season

The spring high school sports season opened with practices March 13, as athletes started preparations for softball, baseball, tennis, track and lacrosse season openers. Among those meeting were the members of the Watkins Glen High School varsity softball team (photos) in the WGHS Field House gym, under the guidance of Coach Ralph Diliberto -- who said this is the school's best softball team in six years.

Photo at right: WGHS softball third baseman Ava Barber prepares to grab a ground ball.

The Addams Family ends its run at Odessa

A large and appreciative audience was on hand Sunday afternoon, March 12, for the third and final performance of the Odessa-Montour Junior/Senior High School musical The Addams Family: School Edition in O-M's Fetter Brown Auditorium. The play, full of wry and funny lines and appealing musical numbers, opened with two shows Saturday after inclement weather forced postponement of a scheduled Friday night opener. Features.


Photo at right: Ben Campbell as Gomez Addams performs a dance number.

From left: O-M's Daniel Lewis, Hannah Nolan, Tori Brewster and Jon Spencer at the signing ceremony.
4 O-M athletes sign celebratory college forms

Four Odessa-Montour High School seniors participated March 9th in a celebratory signing in anticipation of college careers in sports in which they each excelled over the past few years. Daniel Lewis (who will play baseball at Alfred State College), Hannah Nolan (soccer at SUNY Cortland), Tori Brewster (track & field at Houghton University) and Jon Spencer (swimming at Roberts Wesleyan College) signed celebratory forms from their chosen colleges in a gathering at O-M in front of family, friends, coaches, school officials and the media. Such ceremonies have become traditional as each school year nears its end, but as many as four athletes participating at once was unusual for this area.

Photo: Tori Brewster inks her Celebratory Signing Form while observed by her father (and track coach), Burton Brewster.

Assemblyman Phil Palmesano speaks at a news conference calling for increased road, bridge and culvert funding. (Provided)
Coalition calls for more road, bridge funds

State Senator Tom O'Mara, Assemblyman Phil Palmesano and more than 70 state Senators and Assembly members joined March 8th in Albany with county and town highway superintendents and other local leaders from throughout the state calling for increased state support for local roads, bridges and culverts. The group held a news conference at the Capitol. Hundreds of local transportation advocates are in Albany this week for their annual "Local Roads Are Esssential" advocacy campaign -- once again fighting for greater state investment in New York's transportation infrastructure. Since 2013, O'Mara and Palmesano have organized legislative colleagues to get behind the effort and raise awareness of the need.

The Odessa File All-Stars, MVPs unveiled

The Odessa File's Schuyler County All-Sports 1st, 2nd and 3rd Team Winter All-Stars -- along with the Schuyler Winter MVPs -- are announced in a story on Sports.

Rotary honors Barber as Student of the Month

Watkins Glen High School senior Ava Barber was honored March 2nd by the Watkins-Montour Rotary Club as its WGHS Student of the Month. Barber, introduced by high school secretary Alexis Bellavigna, is secretary of the school's chapter of National Honor Society and thus heavily involved in the soon-to-be-established Food Pantry at the school, which will add nutrition options for students. She is also vice president of Student Council and a two-sport athlete, in volleyball and softball. She has yet to decide upon which college to attend, but is considering pursuing study in either audiology or elementary education.

Photo: Honoree Ava Barber, right, with Alexis Bellavigna.

One of the Gala highlights was a silent auction of various packages ranging in value from $800 to $1,700.
Chamber holds dinner Gala at Harbor Hotel

The Watkins Glen Area Chamber of Commerce held "The Gala: An Elegant Affair" March 4th at the Watkins Glen Harbor Hotel -- a gathering, the Chamber said, that celebrated its vision "to advance the Watkins Glen Area as a premier destination that intertwines its unique scenic beauty with economic diversity and prosperity." The event, which was on hiatus the past two years, attracted more than 200 diners and offered silent and live auctions, dancing, networking, and a casino annex featuring craps and blackjack.

Photo: Among the many guests at the gala was Ken Wilson. A networking social hour preceded dinner, which was followed by dancing.

Montour selected for $4.5M Forward Grant

Governor Kathy Hochul announces that the Village of Montour Falls has been chosen to receive a $4.5 million grant through the inaugural NY Forward Grant Program. Such grants are highly sought by municipalities for revitalization projects. Government.

A tribute to the late Dr. James J. Norton ...

With the passing of Dr. James J. Norton early last week, Schuyler County lost one of its great men -- a county Hall of Famer who provided a great deal of service in a lifetime that lasted 100 years. Editor Charlie Haeffner takes a look at the man and his legacy. People.

Photo: Dr. James Norton attending a 2009 Schuyler Hall of Fame induction, which added three new honorees. He was already a member.

Congressman Langworthy visits Chef's Diner

First-term Congressman Nick Langworthy attracted a gathering of two dozen area government, law enforcement and emergency service officials to Chef's Diner Feb. 17 for a last-minute lunch as part of a swing by the recently elected representative through the eastern portion of his sprawling 23rd district. Langworthy, a Republican, discussed a range of issues he faces in Congress, among them a need to "change the spending behavior" of government, and fielded questions on subjects ranging from Medicare to marijuana dispensaries. He was particularly critical of New York Democratic Governor Kathy Hochul, who he has known since she was County Clerk in his home county, Erie. Friday's gathering wasn't announced until Thursday, leaving little time for preparation. But Langworthy said he was pleased by the turnout.

Photo: Congressman Nick Langworthy during his visit.

O'Mara rips farm-worker overtime move by NY

State Senator Tom O'Mara has sharply crilticized the decision Feb. 22 by New York State Labor Commissioner Roberta Reardon to finalize controversial regulations lowering the overtime threshold for farm workers in the state from 60 to 40 hours. The new threshold, to be phased in beginning in 2024, was recommended 2-1 by a three-member Farm Wage Board last September. " Governor Hochul," said O'Mara, "and her Cuomo-appointed labor commissioner had the chance to choose the future of farming over the so-called 'progressive' ideology that is driving this state into the ground. They have rejected thousands of farmers, farm workers, farm advocates, agricultural representatives, community leaders, and legislators, including me, who have spoken in near-unanimous opposition to this move. They have rejected the industry's top advocates. They have decided to undermine an industry and a way of life that has defined the regions we represent. It will change the face of New York State agriculture as we have known it for generations. It will spark the loss of more family farms and the livelihoods these farms support across the industry."

Photo: State Senator Tom O'Mara

Palmesano honored by American Red Cross

Assemblyman Phil Palmesano has been honored by the American Red Cross as a 2023 New York state "Legislator of the Year." People.


Photo: Phil Palmesano (Photo provided)

Rotary honors Lagramada as Student of Month

Watkins Glen High School senior Skylar Lagramada was honored Feb. 16 by the Watkins-Montour Rotary Club as its WGHS Student of the Month for February. Lagramada was introduced by teacher Kathleen Popovich, who described him as someone she can always depend upon -- a student whose duties include management of a school store called the Snack Shack. Lagramada, a member of the National Honor Society, competes in track -- where he recently advanced to the State Qualifying Tournament. He said he plans to attend RIT in the field of Engineering Technology, with an eye toward possibly achieving a Master's Degree.

Photo: Teacher Kathleen Popovich and Skylar Lagramada.

Dandy's Sue Laughlin and SOS's Tony Vickio with the check.
Dandy donates $733.50 to Spirit of Schuyler

Sue Laughlin, Assistant Manager of the Odessa Dandy Mini Mart, recently presented the Spirit of Schuyler (SOS) a check for $733.50 raised through a fundraiser. "It is greatly appreciated and we are thankful of what a great county we live in," said Tony Vickio, president of SOS, a volunteer organization which (its website notes) provides "financial assistance for Schuyler County residents in time of emergency."

Available on Kindle:
The Maiden of Mackinac

This story -- which spans 700 years and ranges from our region to Northern Michigan -- tells of a quest for the truth behind a legend ... the legend of a Native American maiden reputed to be centuries old. It was written by Charlie Haeffner, and is available now on Kindle at Amazon.com. To see the ad, click here.

Left: Cover art by Jon Haeffner



For other recent Schuyler
County news, click here.


Visit Jerlando's Ristorante & Pizzeria

Three locations: in Watkins Glen, Horseheads and Montour Falls

Click here or on the photo at left to go to the Jerlando's website. There you will find information about all three locations, plus menus.

Left: The front of the recently renovated Jerlando's at Franklin and 4th Streets, Watkins Glen


Watkins Glen Harbor Hotel
on the Seneca Lake waterfront.
16 N. Franklin St, Watkins Glen, NY
(607) 535-6116
Upscale, contemporary rooms and suites plus an American restaurant, an indoor pool and a fitness center.

Pet of the Week: Cosmo

Name: Cosmo
Sex: Neutered Male
Age: 2 years
Breed: Pit Bull Mix
Size: Large

What a goofball! This two-year-old guy is a 60-pound package of unbridled enthusiasm and energy! Cosmo came to us as a stray, so we don't know anything about his history. What we do know is that he loves everyone he meets and enjoys the company of other dogs. He's kind of a big oaf who doesn't know his own size, so while he doesn't have a mean bone in his body, he may be a bit too much dog for really little humans.

That being said, he would love the company of older kids, a fenced yard for a good game of fetch, a serious hiking buddy or running partner. Whatever you're into, Cosmo will be too! He's learning to walk well on a leash and really wants to please. If you're looking for a loyal companion, Cosmo is your guy. He's a big bundle of love with a great sense of humor.

Adoption Fee: $200 (dogs over 1 year) or $250 (dogs under 1 year) includes spay/neuter rabies, DHLPP and kennel cough vaccinations, worming, flea treatment, heartworm testing, heartworm preventative, microchipping and microchip registration fee.

To adopt: Please call us at 607-594-2255, Ext. 201 to schedule an appointment. Visit us on-line at www.schuylerhumane.org for additional information, an adoption application, to see more adoptable dogs and cats or for directions to our shelter. You are also welcome to stop by on Saturdays from 10am-1 pm without an appointment.

For other recent Schuyler
County news, click here.

Looking to advertise on The Odessa File?

We are always looking for advertisers to help promote their businesses and, by extension, our region. For a list of Odessa File Ad rates, click here.

Anyone wishing to contribute to The Odessa File -- which is dependent on advertising and donations -- may do so through a Paypal link in the left column of this page or by sending a check to The Odessa File, P.O. Box 365, Odessa, NY 14869.

Phoning The Odessa File?
You can reach us at (607) 742-2772
or reach us by email at chaef@aol.com

Tuttle 1st, sets school record at Sectionals

Watkins Glen High School freshman Maddie Tuttle set a school record and placed first among Division 2 competitors Feb. 10 in the 1500 Meter Racewalk at the Section IV Championships. Her time of 8:24.46 surpassed the old school mark of 8:26.63. Her time also qualified her for the New Balance national meet in Boston in March. Sports.

Photo: Tuttle with her 1st- place medal. (Photo provided)

Jan. 15 Town of Orange fire victim identified

The Schuyler County Sheriff's Office has released the name of the victim of a January 15 fire in the Town of Orange. "Positive identification has been made," it said, "confirming the identity of Andy R. Mattison, 46, as the victim of the fatal structure fire in the early morning hours at 1811 Hornby Road, Beaver Dams. The New York State Office of Fire Prevention and Control has determined the cause to be accidental involving a woodstove."

Personal touch added to tax collection effort

County Treasurer Holley Sokolowski and County Attorney Steven Getman (right) are sending personal letters to about 80 tax delinquent Schuyler residents urging payment of back property taxes before a deadline of Feb. 28. Government.

Dr. Martin Stallone, Chief Executive Officer of Cayuga Health and one of the Jan. 30th speakers, talks during the Open House to Kirk Estrada, one of the EMTs in the Schuyler Emergency Medical Service.
Open House celebrates ambulance service

The recent start of the Schuyler Emergency Medical Service was the subject of a celebratory cake-cutting and open house Jan. 30 at the Human Services Complex in Montour Falls. The gathering gave area residents a chance to meet the EMS staff, listen to speeches by Cayuga Health and Schuyler County officials, and get a close-up look at the service ambulances, parked outside. Schuyler EMS launched full operations on Jan. 2. It was made possible by a contract between Cayuga Health and Schuyler County, through which Cayuga Health Transport provides ambulance services in the name of Schuyler EMS.

The EMS ambulances are dispatched through the county 911 system from stations in Watkins Glen (at the Arc garage off 12th Street), Odessa (at the new village hall out Church Street), and Tyrone (at the fire hall).

Top photo: Emergency Medical Technician Jason Overhiser displays a Proclamation presented to him and fellow EMT Thomas Benedict (rear right) Monday by a representative from the office of State Senator Tom O'Mara for their recent service helping the residents of snow-inundated Buffalo. Overhiser and Benedict, utliizing a Schuyler EMS ambulance, transported nearly 50 sick and injured patients to Buffalo area medical facilities.

Bottom photo: Among the many people on hand at Monday's Open House were Schuyler County Legislator Phil Barnes and his granddaughter, Cate Caslin.

Vietnam War focus of Museum exhibit

A special exhibit honoring county residents' involvement in the Vietnam War opened Friday, Jan. 27 at the Schuyler County Historical Society's Brick Tavern Museum in Montour Falls. People.

Photo: A Vietnam Era U.S. Army uniform is among the exhibit items.

Wood hired as Bradford's interim principal

Chris Wood, who resigned as superintendent of the Odessa-Montour School District on Dec. 2, has been hired by the Bradford Central School District to serve as its interim principal through the current school year. Wood was hired to succeed Patrick Dunham, who resigned. Bradford Superintendent John Marshall, in announcing the hiring on the district website, cited Wood's "extensive and varied background in public education" -- seven years as O-M superintendent, and before that time as a high school principal, Dean of Students and Social Studies teacher. That experience, Marshall said, "will enable him to be a significant asset to our students, staff and district as a whole. Mr. Wood is excited to get back to serving as a principal, as he spoke extensively about wanting to work closer with children and to be able to help them succeed at Bradford Central and beyond."

Photo: Chris Wood (File photo)

O-M board puts superintendent search on hold

The Odessa-Montour School Board has decided to put the search for a permanent superintendent on hold until 2024. Board President Rob Halpin, in a letter to the "OM Team," said that interim superintendent Tracy Marchionda has been asked to continue in her role until significant "operational matters" such as capital improvements, budget development and "the challenges presented by the phase-out of federal grant revenue" can be addressed. "These matters," he said, "will require a lot of Board time and attention, and leadership and guidance from an experienced administrator. In consideration of these demands, and in order to give the appropriate time and attention to the superintendent search, the Board ... has decided to put the active search process on hold." The Board, he added, "is fortunate to have someone with (Marchionda's) expertise, knowledge and skill set, and she looks forward to continuing to work alongside all of you and the Board." Marchionda, a long-time administrator in the Bath and Geneva school districts, was named O-M interim on Dec. 8, following the resignation of Superintendent Chris Wood.

Photo: Tracy Marchionda

Drink service bars sculpted from blocks of ice occupied spaces in the patio behind the Watkins Glen Harbor Hotel.
'Fire & Ice' ends 3-night run at Harbor Hotel

The annual "Fire & Ice" celebration at the Watkins Glen Harbor Hotel -- an event generically known as the Ice Bar -- ended Saturday evening. The event featured local wines, beers, and food samples from local establishments available in the ballroom. On the patio behind the hotel, warming fires helped ward off the winter's chill, and were interspersed with drink bars sculpted from blocks of ice, an ice throne, and plenty of camaraderie. The event raises awareness of, and funds for, the Schuyler Health Foundation.

Photo: Tables in the hotel ballroom were laden with food for the large turnout of attendees.

Storm gridders honored at board meeting

Members of the 2022 Schuyler Storm football team -- a combined squad of Watkins Glen and Odessa-Montour High School athletes -- each received an Outstanding Athletic Achievement Award certificate Monday night at a meeting of the Watkins Glen School Board. The team was being honored for winning the Section IV Class C Independent Football championship this past fall. Athletic Director Rod Weeden praised the team for its success, and then the certificates were distributed by Coach Trevor Holland. A photo of the recipients is on Schools.

Photo: One of the Achievement Award certificates.

Rotary honors 6 as Students of the Month

Having fallen behind in its monthly Student of the Month award program, the Watkins-Montour Rotary Club honored six students Thursday -- three each from the Odessa-Montour and Watkins Glen High Schools. And the club welcomed a new member. Schools.

Photo: Each honoree received a plaque.

Crackdown urged on 'sticker stores' in state

State Senator Tom O'Mara and Assemblyman Phil Palmesano (pictured at left) joined other area legislators and law enforcement officials Thursday at a press conference urging state passage of a law that would lead to a crackdown on "sticker stores" that have proliferated since passage of legislation permitting recreational marijuana use. Government.

Fatal fire in Town of Orange is being probed

The Schuyler County Sheriff's Office is investigating a fatal structure fire that occurred in the early morning hours of January 15. The Beaver Dams Volunteer Fire Department responded to 1811 Hornby Road in the Town of Orange for a garage fire. Firefighters discovered a body during fire suppression efforts. The identity of the victim is not being released at this time, pending positive identification. The Schuyler County Fire Investigation team and New York State Office of Fire Prevention and Control are assisting in the investigation.

Houck to become superintendent at Bath

GST BOCES Superintendent Kelly Houck has agreed to become Superintendent of the Bath school district, effective July 1st. Houck, who secured a five-year contract, said she was "humbled and gratified" that Bath "reached out to me." She said she "thrives" in a job where she works closer with kids than the travel-heavy BOCES (Board of Cooperative Educational Services) job offered. The BOCES Board will meet soon to discuss finding her successor. She has been at BOCES for two years after serving as Superintendent in the Dundee school district, and before that as Superintendent in the Canaseraga district.

Photo: BOCES Superintendent Kelly Houck. (File photo)

Board honors WGHS girls soccer champions

The Watkins Glen High School girls varsity soccer team -- which won the Section IV, Class C title this past fall -- was honored by the district School Board on Jan. 9. Each member of the team received a certificate of Outstanding Athletic Achievement from Athletic Director Rod Weeden before Superintendent Kai D'Alleva praised the squad for the hard work it embraced in pursuing its goal of a sectional title. For a team photo and a look at one of the certificates, see Schools.

Photo: Michaela Wheaton, flanked by teammates Maddie Tuttle, left, and Natalee Oliver, holds the team's Section IV championship plaque.

The ribbon is cut in front of the Pangea Global Teahouse.
Ribbon cutting marks opening of Teahouse

The Pangea Global Teahouse celebrated its grand opening with a ribbon-cutting celebration Thursday morning in front of the business, located in the former Watkins State Bank building at 221 N. Franklin St. in Watkins Glen. Various dignitaries welcomed the business owners, Suzanne Mathews and Keith Hill, in brief remarks preceding the ribbon cutting. The Teahouse prepares teas and treats from all over the world. Business.

Photo: Teahouse owners Suzanne Mathews and Keith Hill.

County Judge Matt Hayden swears in Legislators Phil Barnes, foreground, and Carl Blowers, both re-elected in November.
Legislators re-elect Blowers as chairman; appoint Chronis to 4-year administrator term

Carl Blowers was unanimously re-elected by his fellow legislators to a fourth one-year term Wednesday morning as chairman of the Schuyler County Legislature. The governing body, meeting for a brief organizational session in its County Office Building chambers, also appointed Fonda Chronis, who has served as County Administrator for the past year, to his first four-year term in that post. Sworn in to four-year terms as legislators were incumbents Blowers and Phil Barnes, each re-elected by voters in November.

Photo: County Administrator Fonda Chronis at Wednesday's organizational meeting.

Schuyler EMS helps Buffalo after storm

Medical Technicians with the new Schuyler Emergency Medical Services are home after helping Buffalo first responders following the storm there. People.

Keeping watch

New Year's Day 2023: Two mature bald eagles, George and Martha, keep watch for fish at the confluence of Catharine Creek and the Barge Canal. They are overwintering in the Queen Catharine Marsh. (Photo and description by Mark Taylor)

WGHS 2017 state title hoops team inducted into the Senecas' Weightlifting Hall of Fame

The 2017 Watkins Glen High School girls basketball state championship team has been inducted into the Senecas' Weightlifting Hall of Fame, hall originator Ralph Diliberto -- who helped that team weight-train -- announced on Dec. 28. "All of the puzzle pieces fell into place that year under the guidance and direction of Coach Alicia Learn, assisted by Coach Harold Chaffee and Coach Scott Morse," said Diliberto. "Every member of the team took ownership of their strength and conditioning with great determination."

Photo: From left, WGHS Athletic Director Rod Weeden, Coach Alicia Learn with induction plaque, and Ralph Diliberto.

Schuyler Legislature holds year-end meeting

The Schuyler County Legislature on Wednesday morning held its annual year-end meeting, wrapping up resolutions that needed approval before the new year along with other measures. Among resolutions passed: approval of the appointment of Chad Hendrickson and Margaret Lawrence to SCIDA (the Schuyler County Industrial Development Agency) for the term of Jan. 1, 2023 through Dec. 31, 2025.

Photo: Legislators Mark Rondinero (foreground) and Phil Barnes at the year-end session.

From left: Christine Stierly, Carrie Youmans and Emily Miller of Schuyler Hospital Rehab Services pose at the lunch. (Provided)
Schuyler Hospital, Seneca View employees recognized; leadership serves them lunch

Schuyler Hospital and Seneca View Skilled Nursing Facility senior leadership hosted their annual employee recognition lunch and celebrated "Ugly Holiday Sweater" day at both facilities on Wednesday, Dec. 14th.

This annual tradition, where senior leadership serves the employees as a thank-you for their hard work throughout the year, was put on hiatus during the Covid pandemic.

The senior leadership served roast prime rib, pork tenderloin, mushroom ravioli, steamed vegetables, mashed potatoes and cake in celebration of the holidays and in recognition of their employees' dedication and hard work throughout the year.

Photo in text: Schuyler Hospital President and Cayuga Health Assistant CFO Rebecca Gould serves food to the hospital's Chris Brink during the lunch. (Photo provided)

Assemblyman Phil Palmesano, right, presents a Resolution from the state to retired Schuyler County Sheriff Bill Yessman.
State resolution, proclamation honor Yessman

Retired Schuyler County Sheriff Bill Yessman was honored at the Dec. 12 Schuyler County Legislature meeting with the presentation of a pair of certificates from New York State legislators, presented by Assemblyman Phil Palmesano on behalf of himself and State Senator Tom O'Mara. An Assembly Legislative Resolution said it was honoring Yessman "upon the occasion of his retirement after 36 years of distinguished service to Schuyler County Law Enforcement." A framed Proclamation "commemorating his retirement" extolled his "outstanding career achievements."

Santa Claus waves to the spectators lining Franklin Street during the Village Christmas parade.
Village Christmas draws crowd to Watkins

A heavy turnout of festival spectators wandered Franklin Street in Watkins Glen Friday night, Dec. 9 during the 29th annual Village Christmas. With temperatures in the mid 30s, outerwear ranged from winter coats to short-sleeve shirts as visitors bought crafts and food along the sidewalks, and voted in a Chili Cookoff outside the Cabins to Castles real estate office. A parade with fire trucks, horses, a hot-air balloon flame-shooter and creative floats entertained for a half hour, while a petting zoo was a popular stop throughout the three-hour festival. Also popular: a Pop-Up Shops array of businesses inside the Chamber of Commerce building, complete with music by the trio of Charles, Ed & Isabella. Features.

Photo: One of Santa's elves in the parade.

O-M Board appoints interim superintendent

The Odessa-Montour School Board on Dec. 8 named longtime educator Tracy Marchionda as the district's interim superintendent in the wake of last week's resignation by Superintendent Chris Wood. Marchionda, most recently Interim Director of Curriculum and Special Education in the Hammondsport School District, was to start her new duties Friday morning. Marchionda taught the 2nd and 5th grades in the Dundee School District starting in 1989. From 2000-2011 she served as a principal and then as Director of Curriculum and Instruction in the Bath School District, and from 2011-2022 was employed by the Geneva City School District, gaining the post of Assistant Superintendent in 2020. She retired from Geneva in August before taking the interim Hammondsport job. She will serve as Interim Superintendent for O-M until a permanent superintendent is found.

Photo: Interim O-M Superintendent Tracy Marchionda

Odessa Board OKs ambulance service pact

The Odessa Village Board on Dec. 5 approved a proposed agreement with Cayuga Health Systems for the use of the new Village Office Building at 1928 County Road 15 by Cayuga for the housing of an ambulance and crew as part of Schuyler County's new emergency response system. Plans call for ambulance facilities in three locations in the county: in Watkins Glen, Odessa and Tyrone. The village board agreed to a five-year lease with the receipt of monthly rental and utility charges. The 24/7 Odessa ambulance crew will have a vehicle bay in the primary building's garage, sleeping quarters in the building (a former home), and use of the structure's kitchen and restroom facilities, but will provide its own internet service. The agreement goes back to Cayuga Health for final approval.

Photo: Odessa Mayor Gerry Messmer at Monday's meeting.

Chris Wood resigns as O-M Superintendent

Chris Wood, who was in his 8th year as Superintendent of the Odessa-Montour School District, resigned Friday, Dec. 2, the departure to take effect immediately. Wood, saying that "physically, mentally and emotionally, I can no longer" do the job, announced his decision in a memo to staff members. In a phone conversation Friday night, he added this: "I love Odessa-Montour. It's been good to me and my family for many years. It has a great School Board, a great Administration team, a great staff and students who are second to none. I will miss all of those people." The text of his message to staff can be found on the Schools Page.

Photo: Chris Wood (File photo)

Dozens of packages were delivered by Hesselson's to the Seneca Santa storage room in Watkins Glen's First Presbyterian Church.
Seneca Santa truckload delivered in Watkins

More than 30 Watkins Glen High School student-athletes helped offload a truck from Hessleson's store in Elmira Heights Thursday that delivered scores of cases of Christmas gifts for the Seneca Santa program. The Hesselson delivery -- sold to the Seneca Santa program wholesale, an annual event -- included games, toys, sporting equipment and other items destined for delivery Christmas Eve morning to kids 2-12 in more than 100 Schuyler County families in need. Seneca Santa, which has operated since the early 1940s, is overseen by Peggy Scott. She has two dozen volunteer helpers, whose efforts lead to distribution of the gifts by the county's fire departments.

Photo: Ball that arrived in one of the cases.

The stark autumn beauty on Seneca Lake's shoreline

This photo was sent to us by Liz Fraboni, snapped along the shore of Seneca Lake, near Hector on Nov. 24th. The fading sun reminds us of the warm season past, and the nearly leafless branch foretells the winter season to come.


Photo by Liz Fraboni

The Odessa File All-Sports Autumn All-Stars

The First, Second and Third teams are unveiled, along with The Odessa File's Schuyler Fall MVP. Sports.
Storm football team wins postseason playoff. Sports.

Odessa-Montour Junior High School students participating in the food drive included Haley Young, Sidney Pike, Lauren Signor, Ella Kramer, Rianne Drake, Peter Dechow, Philip Coleman, Hannah Albertsman, Thomas Mace, and David Heichel. (Photo by Holly Faulk)
O-M Junior High students collect, donate food

The Odessa-Montour Junior High School Student Council on Friday delivered 500 cans and food items to the Food Pantry after a two-week 7th and 8th grade food drive. Students are shown at right loading a bus with the food outside the school.

The information and photos were provided by Junior High Student Council Advisor Holly Faulk.

Rotary honors Sarah Barr as Student of Month

Odessa-Montour High School senior Sarah Barr was honored Thursday by the Watkins-Montour Rotary Club as its O-M Student of the Month. Barr was introduced by Physics and Chemistry teacher Doug Chapman, who said the honoree has done "a tremendous job in both" demanding classes while remaining "super dedicated" to other pursuits such as athletics and Student Council. She is, he added, a caring person who is "highly regarded" by her classmates and teachers. Barr, who plans to enter a nursing program at a college yet to be determined, said she's "always been involved in everything," and thanked Rotary, noting: "It's nice to have this validation."

Photo: Teacher Doug Chapman and Sarah Barr.

Schuyler Legislature approves 2023 budget

The Schuyler County Legislature on Nov. 14 unanimously approved a $59,124,384 budget for 2023. The approval followed a public hearing at which the spending plan was outlined by County Administrator Fonda Chronis (pictured at right). The tax rate will be $6.26 per $1,000 of assessed valuation. The tax levy will be $11,180,310, up 1.26% from the current year.

Montour Falls names new clerk, new treasurer

Montour Falls Mayor James Ryan has announced the appointment of a new Village Clerk and a new Village Treasurer. Government.


Photo: From left, Village Clerk Emily Byers; Mayor James Ryan; and Village Treasurer Laurie Thompson.

Legislature approves new ambulance service

The Schuyler County Legislature, meeting in special session Nov. 9th, approved a contract with Cayuga Health System for a new ambulance service in the county. The Legislature passed two resolutions -- one that authorizes a contract with Cayuga Health Transport, LLC, "a New York Not-for-Profit Corporation whose sole member is Cayuga Health System, Inc." The other approves a schedule of fees to be charged to those people utilizing the new ambulance service. The contract is scheduled to take effect on Dec. 1 and go for two years, with a longer-term agreement expected by officials after that.

Photo: Legislature Chair Carl Blowers.

Odessa-Montour voters OK pool funding plan

Voters in the Odessa-Montour School District on Nov. 7 approved -- by a 190-17 margin -- a proposal to transfer $950,000 from a capital reserve fund to add to the $16.9 million capital project the district has been undertaking for many months. The money will be used to top off available funds for a new pool and related pump room, bleachers, records board and score board. Superintendent Chris Wood has said the bids for the capital project came in lower than expected, leaving money for the pool project. The shift of funds were needed to complete it. Wood, who has pointed to the educational value of the pool -- where kids in many grades learn to swim -- thanked the community for its continued support of "opportunities for our students," and said he was "excited for our kids," calling swimming "a great life skill to have."

Hochul wins; Langworthy going to Congress

Incumbent Kathy Hochul (pictured at right) was declared the winner on Nov. 8th in her campaign for election to her first full term as New York governor. Hochul, a Democrat who became the state's first female governor when she succeeded Andrew Cuomo upon his resignation, defeated Republican challenger Lee Zeldin. Republican Nick Langworthy defeated Democrat Max Della Pia for a seat from the 23rd District in Congress, while State Attorney General Letitia James, a Democrat, defeated Republican challenger Michael Henry. Democratic Senator Chuck Schumer won another term in Washington, while incumbent State Senator Tom O'Mara and incumbent Assemblyman Phil Palmesano, both Republicans, ran unopposed.

Judy and Phil Cherry were among the 170 people on hand for November Splendor at the Harbor Hotel.
November Splendor fund-raiser returns

November Splendor -- the biggest fundraising event of the year for Schuyler Hospital and Seneca View Skilled Nursing Facility -- returned Nov. 5th to the Watkins Glen Harbor Hotel after a two-year COVID-19 hiatus. The cocktail-attire event, presented by the Schuyler Health Foundation and the Schuyler Hospital Auxiliary, featured dinner, live music by Letizia and the Z Band, raffles and auctions. There were about 170 diners. Health Foundation Chairperson Erin Thaete thanked the community for "its continued support of the hospital and Seneca View." The Foundation's avowed goal is to create and maintain a steady, dependable stream of funds to accomplish the hospital's mission of delivering high quality health care in partnership with the community.

Photo: Schuyler Health Foundation Chairperson Erin Thaete at November Splendor.
A silent auction was among the evening's fund-raising events.

Autumn yields colorful photography

Autumn in the Finger Lakes region can yield some stunning photography, as exemplified by photos recorded in recent days by Watkins Glen's Liz Fraboni, a frequent contributor to The Odessa File. For a gathering of Fraboni photos, see People.

Rachel Heselton as Maria sings among the hills
in "The Sound of Music."
LCP's 'Sound of Music" ends its 3-day run

The Lake Country Players' production of Rodgers and Hammerstein's "The Sound of Music"was presented for a third and final day Nov. 6th, with a matinee performance in the Watkins Glen High School auditorium. Casey Manzer-Smith of Corning was the director of the musical, set in pre-World War II Austria.

Watkins girls blank Tburg, win Section IV title

The Watkins Glen girls varsity soccer team -- led by two Skye Honrath goals and one by her sister Sasha -- defeated Trumansburg 3-0 on Oct. 28 on the Johnson City High School athletic field to win its first-ever Section IV, Class C championship. Next up: a regional contest Nov. 5th in Norwich. Sports.

Photo: Championship medallion

John Jelliff of Odessa lights a candle Oct. 31st in one of two-dozen pumpkins on display on shrubbery in front of his house on Church Street.
Parade, games mark Halloween in Odessa

Kids dressed in all sorts of Halloween costumes paraded Oct. 31st with their parents along the streets of Odessa -- led by local firefighters who organized the event. The children followed the firefighters to the side of the Wesleyan Church on Church Street for games before heading out to homes around the village to trick or treat.

Photo at right: The parade on Odessa's Maple Avenue on its way to the Wesleyan Church festivities.

The ribbon was cut by building owner Sally Scaptura-Clark, who grew up in the renovated building when it was her family's home and a service station run by her father, Joseph P. "Li'l Joe" Scaptura. He died in 1998, and his wife Ellen in 2006. Flanking Mrs. Scaptura-Clark were Watkins Glen Village Trustee Laurie DeNardo, left, County Administrator Fonda Chronis, and the day's emcee, Schuyler County Partnership for Economic Development Executive Director Judy McKinney Cherry.
Ribbon-cutting marks Li'l Joe's renovation

A ribbon was cut Oct. 28th at the site of the former Li'l Joe's Service Station on Franklin Street in Watkins Glen to celebrate completion of a Downtown Revitalization Initiative (DRI) project: renovation of the building into retail space and a three-bedroom apartment, and the complete overhaul of the Li'l Joe's garage into what will soon be an Upstate Brewing Company business leased from property owners Sally Scaptura-Clark, daughter of the late Joseph P. "Li'l Joe" Scaptura, and her daughter Margaret Clinch.

The apartment is rent-limited under DRI terms for a few years at $1,500/month. It was still available Friday, as was the ground-floor retail space, where the service station business operated until 1996. Friday's ceremony saw remarks by various dignitaries, including State Senator Tom O'Mara. The general contractor for the renovation project was John Franzese. The engineer was Howard Cabezas.

Photos: The former Li'l Joe's service station as it is today (top) and how it looked when a ceremonial ground-breaking was held on Aug. 20, 2021.

SmartStyle Hair Salon Manager Allison Davis cuts the ribbon, with county, village and Chamber officials on hand, along with employees and the business franchisees, Clifford and Kristen Milowicki.
Ribbon-cutting celebrates salon at Walmart

The SmartStyle Hair Salon located in the Walmart store in Watkins Glen was the scene Oct. 26 of a "grand re-opening" ribbon-cutting. The business, actually purchased two years ago by Clifford and Kristen Milowicki of Binghamton -- one of 14 such salons in the Southern Tier for which they are the franchisees -- was celebrating its survival through the pandemic and its emergence "at full strength," said Mr. Milowicki. "Now we're looking to get stronger." The salon is managed by Allison Davis of Watkins Glen. On hand to speak were Nigar Hale, executive director of the Watkins Glen Area Chamber of Commerce; Schuyler County Administrator Fonda Chronis; Watkins Glen Village Trustee Laurie DeNardo; and Mr. Milowicki.

Photo: Business franchisees Clifford and Kristen Milowicki

A column by Odessa Mayor Gerry Messmer

The mayor provides us with his 13th in a series of columns on what is happening in Odessa and the surrounding area. This time he discusses something different, providing a primer titled "How do local governments work?" Column.




Photo: Odessa Mayor Gerry Messmer

Max Della Pia, a Democrat running for Congress, addresses the audience at the Oct. 24 Meet the Candidates gathering.
Public gets chance to Meet the Candidates

Candidates for offices at various levels of government -- from Congress to town races -- in the upcoming election were on hand Oct. 24th at a Meet the Candidates night in the Watkins Glen Elementary School auditorium. Government.

Schuyler Storm swims to IAC championship

The girls varsity, a combined squad of Watkins Glen and Odessa-Montour high school athletes, amasses 484 points to easily finish ahead of runnerup Dryden's 349.

Story on Sports.

Photo: Championship plaque.

Rotary honors Arnold as its Student of Month

Watkins Glen High School senior Carly Arnold was honored Oct. 20 by the Watkins-Montour Rotary Club as its WGHS Student of the Month. She was introduced by Ralph Diliberto, who has coached her in soccer and softball at WGHS, as well as in weight training. He called her "a hard worker on many levels ... enhancing the welfare of those around her while looking for nothing in return. She is always optimistic, encouraging her classmates or teammates to succeed." She is, he added, "such a credible member of society." Carly, a High Honor student and a member of National Honor Society, is a three-sport athlete, playing soccer (a captain of the IAC champion Senecas), basketball and softball this year. She has participated in SCCUDD, Seneca Santa and various church-related activities, and her studies have focused on the health care field, where she hopes to pursue a career.

Photo: Carly Arnold with Coach Ralph Diliberto.

School Superintendent Kai D'Alleva at Oct. 17 meeting.
BOE hears more on Summer Rec proposal

The Watkins Glen Board of Education on Oct. 17 heard from two Watkins village representatives about plans being developed to resurrect a six-week Summer Recreation program at Clute Park next year. Village Trustee Nan Woodworth and Parks and Recreation Superintendent Craig Bond said the program -- absent in recent years -- could take the form of a free service for kids in the county or a pay-as-you-go operation (possibly with scholarships for families in need), the form dependent on how much the School Board, Village Board and surrounding municipalities are willing to pool. Bond said a fully funded program would require about $75,000 a year "to do it right" and -- in addition to collaboration among various county stakeholders -- could be grant-funded. The board expressed support, but needed more information on who might participate and what sort of contribution would be expected by the school district (Bond suggested $35,000 in funds and services). The board said it would invite Bond back in January, when it has entered its budget season. He said he will return with more information on who is willing to collaborate, and hopefully "with two or three grants in my back pocket."

Photo: Watkins Glen Parks and Recreation Superintendent Craig Bond at the School Board meeting.

A ribbon was cut Friday to celebrate the Great Escape's 40th anniversary. From left: Scott and Ally of WINK 106, Jackie Honsberger, Peter Honsberger and his wife Eileen, and Watkins Glen Chamber Executive Director Nigar Hale. The business has been run by the Honsbergers since its founding.
Great Escape celebrates its 40th anniversary

The Great Escape Ice Cream Parlor at 21 S. Franklin St. in Watkins Glen celebrated 40 years in business Oct. 14 with a ribbon-cutting and festivities that included a vintage car show, a live show from Scott and Ally of WINK 106, and discounted cones and sundaes.

From left: Sandra Franzese Black's mother, Carol Franzese; Squires alumna Barbara Chapman; Watkins Glen Library Director Kelly Povero, and Library Board President Judy Phillips. (Photo provided)
Squires donate $500 to library's Career Center

The Watkins Glen Squires and Pages Drum and Bugle Corps has donated $500 to support the Sandra Franzese Black Career Center at the Watkins Glen Public Library. The late Sandra Black was a talented member of the Squires, a community advocate, and a lover of libraries. The check was presented by Squires alumni Barbara Chapman, Robert Chapman and Patricia Schimizzi to Library Director Kelly Povero; former Library Board President Carol Franzese (Sandra's mother), and current Library Board President Judy Phillips. The Career Center offers information on higher education, trade programs, various career paths, and more. The Squires donation will be used to expand and update the existing collection, as well as explore new job-related resources.

Sheriffs' Showdown
raises funds for camp

Sheriffs from counties around the state raced Thursday at WGI -- part of a day designed to raise funds for a Summer Camp on Keuka Lake. Features.

The ribbon was cut Oct. 11 for the new Village Lofts at Watkins Glen. Holding the scissors were David Hart (left, President and CEO of Hart Hotels), Peter Krog (Chairman of the Krog Group) and Schuyler County Legislature Chair Carl Blowers.
Ribbon cutting celebrates Village Lofts in Glen

The former VFW Building at the corner of Franklin and First Streets in Watkins Glen has been turned into four long-term apartments (the Village Lofts) and a 2,000-square-foot Fitness Center -- all done in conjunction with the nearby Harbor Hotel. Various village and county officials gathered at the new facility Oct. 11 as a ribbon was cut to celebrate its completion. The fitness center replaces one that existed in the hotel (replaced by a Lakeside Suite). The hotel, along with the Village Lofts and the Harbour House (a short-term rental facility in a renovated old home at the corner of Decatur and Second Streets that is overseen by hotel personnel), combine to make what keynote speaker David Hart (President and CEO of Hart Hotels) called a "Hospitality Campus." Hart said the hotel, which recently completed its 14th year, has demonstrated that "If you build it, they will stay." Accordingly, the hotel "has become a big economic generator."

Photo: The structure housing the Village Lofts apartments and a fitness center was a longtime VFW building gone vacant. The fitness center is for hospital guests, although a plan is being formulated to offer a limited number of community memberships. The apartments, two on the second floor and two on the third, will be long-term rentals. They are not yet occupied.

Watkins Glen Village Trustee Laurie DeNardo and Deputy Mayor Lou Perazzini at the meeting.
Board meeting: Hearing, reports, resolutions

The Watkins Glen Village Board on Oct. 4 held a 75-minute meeting featuring department reports and:
-- a public hearing on a Local Law to alter zoning to include the old Guthrie Building in the Village Center District to help a medical service company gain approval for use of the building as a medical facility. Nobody spoke at the hearing, and the matter goes now to the state.
-- set 6-8 p.m. on Halloween (Monday, Oct. 31) as the village trick-or-treating hours.
-- promised to look into improving village parking and sidewalk facilities for the handicapped.
-- Rejected a resident's request for the reimbursement of $179 for the loss of laundry ruined by rusty water.
-- Agreed to look at a proposal by Code Officer Scot Cole to reduce safety inspection fees that he thought too high.

Photo in text: Village Trustee Nan Woodworth at the meeting


Vendors' tents and people filled Main Street in Montour Falls at the annual Falls Harvest Festival.
Falls Harvest Festival draws crowd to Montour

The annual Falls Harvest Festival drew a large crowd on Oct. 1 to Main Street in Montour Falls. The festival featured ghost walks, street performers, live music, and more than 50 craft and food vendors -- all capped off by a fireworks display above Shequaga Falls. The festival was presented by Watkins Glen Promotions. The entertainment -- keyed by a performance by the band Still Kickin' -- was sponsored by area businesses and organizations.

Photo in text: Don Wood of Penn Yan was set up on Main Street, playing a concert trumpet organ -- also called a monkey organ.



An e-mail issue
One of my e-mails has developed a stubborn streak: most items don't seem to be coming through on it. Use this one, which I'm incorporating in the links at the bottom of each page:

For other recent Schuyler County news, click here.

Want to e-mail this website? Just click below.

Want to contact us?
You can write to: P.O. Box 365, Odessa, NY 14869
You can call: (607) 742-2772
You can email:
chaef@aol.com

For other recent Schuyler County news, click here.

Area historical photos can be found on History.
For full coverage of the 2013 Alice Trappler murder trial, you can click here.

For other recent Schuyler County news, click here.




Click on the ad above to reach the ZiffLaw website.
--------

Click here or on the ad above to reach the Schuyler County Partnership for Economic Development website

--------------------------------

Click here or on the ad above to reach a Chamber of Commerce website.

--------------

For more information about Public Health,
visit its website here.

------------

Classified

Looking to earn some back to school clothes money -- or start saving for Christmas? I'm looking for an energetic, dependable person to help with Odessa home deep cleaning/organization projects. Dates and times are flexible and the pay is good! Please call 607-594-3141 for more details.

--------

Watkins Glen's Annette Rodriguez has published her second book of poetry, titled "Surfaced. See me, Understand Me." It is available online at Amazon and Barnes & Noble, and on her website here.

-------------

Read The Stoneware of Havana, N.Y. and Its Makers
by Allen F. Sweet.

A history of the manufacturing of Stoneware in that village (Montour Falls) from 1850-1888. More than 100 color photos.

Available at the Schuyler County Historical Society Museum.

-----------

A book of poetry by J.A. Bauman of Watkins Glen -- "words that God gave me to share with you." Available through Amazon.com.

-----------

A Christian-based autobiography written by Melinda Kreischer, pen name for a long-time Finger Lakes area resident. Ordering information can be found here.

----------

My Wild Ride: The Untamed Life of a Girl with No Self-esteem, an autobiography by ex-Throughbred trainer Susan Bump -- who grew up in Montour Falls -- is now available in e-book formats at major retailers including Amazon.com

------------

Click on the ad below to go to the Schuyler County Transit schedule.

-----------

The Elizabeth Amisano Ovarian Cancer Education Fund
Live Like Liz, Inc.
P.O. Box 434
Watkins Glen NY 14891
www.LiveLikeLiz.org
LiveLikeLiz@yahoo.com

---------

----------------

A novel by Steve Piacente about a military cover-up, and about the ethical boundaries of journalism. For a closer look, click here.

---------

The author, J.N. Brown, is a 2005 graduate of Odessa-Montour High School. He works at Corning Inc. To visit his website, click here.

----------

An account of a daughter's eating disorder and her mother's seeming helplessness and desperation in the face of it -- and yet a story of hope, love and survival, and a lifeline to other parents dealing with obsessive behavior. $17.95 from ecwpress.com

-----------

A self-help guide to understanding the role of emotions, this book offers a four-step path to emotional mastery and freedom. $15.95 from Infinitypublishing.com

-------
An eternal message of lights, hope and faith

The week following Susan Haeffner's passing was fraught with signs -- most of them light-based, and one in the form of a vision. Here the editor relives those days in an effort to pass along a message of hope and faith. Message.

Above: The Aurora Borealis (From the Internet--as seen in Scandinavia)

-----------
Oh, the famous faces I've seen

The editor has been thinking about fame (a commodity foreign to him personally), and about the famous people he has encountered. Some thoughts on the subject. Famous.

The Sound and the Silence: A Memoir
Some things in life can mean a great deal -- can embody hope and dreams ... and memories. The sailboat is one such thing for the author. Silence.
---------

Some sports stories and essays inside
Check out our sports related stories and essays, located at the bottom of the Sports Page.

Some special feature packages
From stories of life years ago along Steam Mill Road, to stories by the editor -- you can find them at the bottom of Features.
---------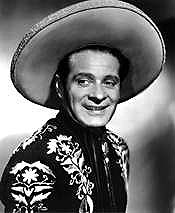 The editor's long search for some childhood icons
When he was a child, the editor let fear get the better of him while he was watching a pair of beloved TV heroes in peril. The scar from that experience lingered for decades. For a journey through what the editor's son calls "a weird obsession," click here.
Above: One of the heroes in question.
------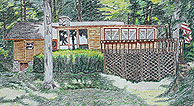 A cabin in the woods
The editor travels, figuratively, back in time to an old haunt, familiar faces and warm memories. Cabin.