Click on the ad above to reach the Glenora website.
--------------
Seneca Harbor Station & Captain Bill's
To reach the website of the Seneca Harbor Station and Captain Bill's, click here.
-----------
Click on the ad above to visit the Visions Credit Union web site -- you deserve a financial partner that has your best interest in mind!
------------
Watkins Glen Supply, Inc.
P.O. Box 70
2768 State Route 14
607-535-2454
wgsupply@gmail.com
www.wgsupplyny.com
----------
The Great Escape
Ice Cream Parlor
221 S. Franklin St.,
Watkins Glen, NY
607-535-7354
Opened April 1st.
_____________ .
The Odessa File's
Primary Pages
Sports
People
Features
Business
Government
Forum
Schools
PSA
Calendar
History
Obituaries
Wine & Tourism
Classifieds
Agriculture
Columns

Click here or on the ad above to reach a Chamber of Commerce website.
--------------
Odessa Wine
and Spirits
We are located on Main Street in Odessa, next to the Tompkins Trust Company branch.
Send us an email to sales@odessawinesandspirits.com to let us know what you would like us to have in stock.
-----------
SCT Computers
Apple Certified Technicians
Microsoft Certified Systems Engineers
A+ Certified Technicians
Visit us at 306 N. Franklin St., Watkins Glen, 607-535-2495
or
124 Main St., Penn Yan
(315) 694-7399
Email:
Support@SCTcomputers.com
www.SCTcomputers.com
----------------


Your authorized FedEx ship center
M-F 8:00-5:30 (Cut off time 3 pm)
Sat. 10-2 (no pickups)
306 N. Franklin Street
Watkins Glen NY 14891
607-846-7377

Click on the ad below to go to the United Way of Schuyler County website.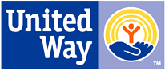 ---------------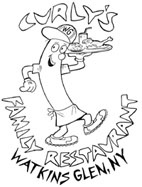 Curly's Restaurant is a page sponsor -- of our People Page. People.
Other page sponsors:
Business -- Sidle Insurance
Sports -- Cayuga Health
Features -- Jeff's On-Site Services
Government -- Jr. Specchio's Inc.
Schools -- Public Health
Calendar -- Hi-Lites
Forum --Gokey & Compton
------------------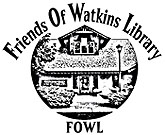 To reach the FOWL website, click on the logo above.
-----------
To go to Jim Guild's Famous Brands website, click on the drawing above or here.
-----------------
Our Primary Pages
Sports
People
Features
Business
Government
Forum
Schools
PSA
Calendar
History
Obituaries
Wine & Tourism
Classifieds
Columns
-----------
Click below to go to the
Rotary Club website.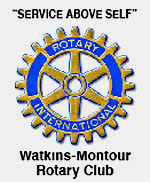 ----------
Contact this website at:
chaef@aol.com
----------------
4 Novels by the editor
Island Nights
Excerpt here.
The Islander
The entire novel:
Cabins in the Mist
Excerpt here
The Maiden of Mackinac
Excerpts Maiden
---------------

Click on the ad below to reach the website.

Odessa Coffee Depot offers relaxed setting

The Odessa Coffee Depot is a recent addition to the Odessa business scene, a shop run by Evan Stewart in a large building at 205 Main Street in the village. The Depot -- in the past utilized as a hardware store and hobby shop -- now offers brewed coffee, a wide variety of Espresso drinks, baked goods such as cookies and croissants, plus WiFi access. Stewart, who offers his patrons a relaxed atmosphere, hopes the Depot instills a sense of community. People.

Photo: Evan Stewart in front of the Depot.

Air quality warnings remain throughout state

While the air quality appeared to improve a little in parts of Schuyler County late Wednesday after high readings for two days due to smoke from Quebec wildfires, respiratory concerns remained high. The smoke, burdening much of the state and Northeast, prompted Governor Kathy Hochul to say the state would distribute one million masks to its residents, while environmental officials cautioned that smoky conditions could persist into the weekend. Residents have been urged to avoid strenuous outdoor activity, stay indoors as much as possible and use fans to help clear the interior air. And now masks are being touted.

Photo: The particles in the air enhanced the reds of Tuesday's sunset, as captured in Burdett by the camera lens of Marti Bianco Dense. "While on my way home I watched the fireball in the sky come through the haze and smoke," she wrote. "It truly was incredible."

L to R: Hannah Nolan (Odessa-Montour), Tori Brewster (O-M)
and Faye Mooney (Watkins Glen).
From left: Jacob Yontz (Watkins Glen)
and Daniel Lewis (Odessa-Montour).
The Odessa File's Athletes of the Year

The Odessa File has named five high school seniors as its Athletes of the Year -- awards sponsored by E.C. Cooper Insurance in Watkins Glen. At Odessa-Montour High School, the honorees are Hannah Nolan (soccer, basketball, track), Tori Brewster (soccer, basketball, track), and Daniel Lewis (football, basketball, baseball). At Watkins Glen, the honorees are Faye Mooney (swimming, tennis) and Jacob Yontz (soccer, basketball). Each will receive a plaque commemorating the achievement.
Inside: Odessa-Montour High School names its Athletes of the Year and other award winners. Sports.

Odessa File unveils its spring All-Star teams

The Odessa File's Spring Schuyler County All-Sports All-Stars are topped by two Most Valuable Players -- teammates on the Odessa-Montour High School girls track team. Sports.

Chamber celebrates renovated phone booth

The Watkins Glen Area Chamber of Commerce on Wednesday celebrated the completed renovation of its Red Phone Booth -- a 1930s structure located for years in front of the Rooster Fish Pub. The phone booth is located in front of the Chamber's Downtown Visitor Center at 214 N. Franklin St. in Watkins Glen. Features.


Photo in text: The renovated booth.

Rides were being readied Tuesday on the carnival grounds.
Here comes the annual Montour Falls festival

Workers were busy Tuesday and Wednesday setting up rides and game booths for the annual Fire Department Festival on the carnival grounds in Montour Falls. The carnival starts Thursday and runs through Saturday, featuring live music each day -- The Variables on Thursday, Bad Bear on Friday, and Still Kickin' on Saturday -- as well as a Chicken BBQ Friday and Saturday, bingo, raffles, and a cornhole tournament on Saturday. The Parade of Bands is set for 5 p.m. Saturday down Main Street in Montour Falls, with several area marching bands as well as floats, fire departments, and antique vehicles. All proceeds from the festival benefit the Montour Falls Fire Department Equipment Fund.

Photo in text: A worker climbs high to help set up one of the festival rides.

A weekly column from
State Senator O'Mara

State Senator Tom O'Mara provides us with a weekly column -- this one titled "Rescuing New York now more urgent than ever." Column.


Left: State Sen. Tom O'Mara

And inside:

--Lake Country Players to present Disney's Frozen JR. from June 15-18. People.
--New flag flies over former property of Civil War Gen. John E. Mulford in Montour Falls. Features.
--New LED sign installed in Watkins Glen. Government.
--Cayuga Birthplace receives donation. Business.
--Southwest photos by Liz Fraboni. Features.
--$1 million gift supports Cayuga Cancer Center. Business.
--Winning billboard has cautionary theme. People.


The Essentials membership is now at 34

With the recent addition of two individuals -- the Office for the Aging's longtime director, Tamre (Tammy) Waite, and doctor turned policeman Jamie Coleman -- the number of members of The Essentials, a group of outstanding Schuyler County residents or natives who have impacted life here or elsewhere, has risen to 34. None of the Essentials are in the Schuyler County Hall of Fame, but perhaps will be someday. Essentials.

To learn more about The Arc's Business Services Division, click on the ad below.




Looking to buy baseball, football, basketball, hockey, non-sports cards, mostly pre-1988. Call
Charlie Haeffner at (607) 742-2772.

And inside

Read the latest Letters to the Editor on the Forum Page.

For Part 1 of "Schuyler County and Me," reprised, Click here.
For Part 2, click here.
For Part 3, click here .
For Part 4, click here.
For Part 5, click here.

******
The Editor's Columns

--Obituaries--
Death Notices on the Obituary Page.

Marcia C. Viglione, 87, of Tustin, California.
Beverly Clark VanAmburg, 83, of Dundee.
David "Mickey" Fazzary, 68, of Montour Falls.
Sharon Anne (Landon) Bryington, 75, formerly of Odessa.
W. Virginia Wilson, 101, formerly of Odessa.
Nikki M. Tague, 62, of Montour Falls.
Wendy Sue Green (Robbins), 44, of Elmira.
Robert B. Smith, 62, of Odessa.
Gary Lewis Ayers, 71, formerly of Watkins Glen.
Robert L. "Bob" Benjamin, 91, of Montour Falls.
Taylor Ann Reasor (Murphy), 25, of Cayuta.
Alfred M. Landon Sr., 84, of Burdett.
Jeanne M. Voorhees, 86, formerly of Montour Falls, Watkins.
Lois Fay Drake, 83, of Odessa.
Celebration of Life: John Wait Chapman, June 10.
Memorial Service: Robert Earl Vary, June 10.

To reach the Famous Brands website, click here.

The Odessa File's Tribute Award honorees

The Odessa File, with input from school administrators and coaches, announces the winners of its third annual Tribute Awards: 20 students -- 10 each at the Watkins Glen and Odessa-Montour high schools. The awards, co-sponsored by WETM-TV, are based on academics, athletics, character and citizenship, spotlighting some of the best and brightest that Schuyler County schools have in their midst in 2023. Awards.

Shea Young, seated in front of his signing sheet, with his family, including brother Kyren, like Shea a member of the WGHS track & field team.
WGHS senior Young signs Celebratory Form

Watkins Glen High School senior Shea Young inked a Celebratory Signing Form June 5th affirming his intent to play football next fall when he attends St. John Fisher University, a Division III college in Rochester. Young was praised by WGHS Athletic Director Rod Weeden as "a great asset" during his high school career, as well as "a great mentor and great leader." Young, a member of the varsity track & field team as well as a varsity football player, was lauded by track coaches Kelly Sterner and Travis Durfee, the latter saying Young was "dedicated to hard work that leads to success."

Photo: Shea Young with his Celebratory Signing Form.

Faye Mooney, flanked by her parents, listens to Athletic Director Rod Weeden talk about her before she inked a Celebratory Signing Form from Skidmore College.
Watkins' Mooney signs to swim at Skidmore

Watkins Glen High School senior Faye Mooney signed a Celebratory Form June 1st affirming her intent to participate in the Women's Swimming program when she attends Division III Skidmore College in the fall. Mooney, a state-level swimmer who helped the WGHS girls swim team to its 6th straight Section IV, Class C title this year, was praised at the signing by Athletic Director Rod Weeden and her swim coach, Jason Westervelt, for her strong work ethic. Each said she has served as a role model for younger swimmers, and both she "will definitely be missed."

Photo in text: Faye Mooney cuts into an ice cream cake prepared for Thursday's signing celebration by Jackie Honsberger of the Great Escape Ice Cream Parlor. Athletic Director Rod Weeden is at left.

A column from
Ziff Law's Jim Reed

Attorney James B. Reed of the Ziff Law Firm in Elmira offers this regular column, tackling issues that you might encounter in your daily lives. This time: "Looking for a challenge? Ride the Bike the Finger Lakes 11 Challenge." Column.




Left: Attorney Jim Reed



Click the ad below to reach the Hazlitt 1852 website.
Click here to reach the Hazlitt 1852 Facebook page.

Want to phone The Odessa File?
You can reach us at (607) 742-2772


Click on the first ad below to see
more about Cabins to Castles.

Click on the ad below to reach the
Seneca Harbor Station and the
Captain Bill's Seneca Lake Cruises site.
The Seneca Legacy dinner cruise ship.


Wacky Walkers still lead Schuyler Steps Out

Watkins Glen Schools' Wacky Walkers continue to hold the lead after five weeks of the 17th annual Schuyler Steps Out walking competition. The 15 members of the group had a cumulative average of 127,117 steps, with Odessa-Montour Schools (25 walkers) second at 104,199 and the NYS Fire Academy (7 walkers) third at 103,167. There are nine teams with more than 230 participants competing in the step-tracking program, which is presented by Schuyler Hospital, a member of Cayuga Health. The competition was open to anyone who works or lives in Schuyler County, and to employees of Cayuga Health.

Montour Falls grant program seeks proposals

The next phase of the project triggered by a $4.5 million grant awarded through New York State's NY Forward Program to the Village of Montour Falls is an Open Call for Proposals to the village, according to the Local Planning Committee co-chairs, Montour Falls Mayor James Ryan and Judy McKinney Cherry, Executive Director of the Schuyler County Partnership for Economic Development.

A virtual informational session regarding the Open Call will be held on Monday, June 19 at 6:00 p.m. This is an opportunity for community members, building owners, and the public to learn more about how to submit a project, which may be included in the final Strategic Investment Plan submitted to the state later this year. All Open Call applications will be due no later than Friday, June 30 at 4:00 p.m. To register for the June 19 virtual meeting, for more information about the NY Forward Grant Award and to download the Project Application, visit: MontourFallsNYF.com.

Photo in text: Montour Falls Mayor James Ryan


The road to a title ...

The editor ruminates on the Schuyler Storm's rise to its
Section IV, Class C baseball championship. Column.

Anyone caring to advertise may contact the publisher, Charlie Haeffner, at chaef@aol.com for information.

Memorial Day observances held in Schuyler

Retired Army Lt. Col. Gerry Messmer, the mayor of Odessa, was the keynote speaker at Memorial Day services Monday in Montour Falls and at the Schuyler County Veterans Memorial Park outside Odessa. For a look at those services and a copy of Messmer's speech, click here.

Photo: Gerry Messmer

The Section IV, Class C champion Schuyler Storm varsity baseball team poses after its victory in the title game.
Storm rallies for Section IV, Class C title, 6-4

The Schuyler Storm varsity baseball team -- a combined squad of Odessa-Montour and Watkins Glen High School athletes -- came from behind to defeat Bainbridge-Guilford 6-4 Friday in the Section IV, Class C championship game, played on the Union-Endicott High School baseball field. The sectional title was the first in baseball for WGHS, and the second for O-M, which won in 2007. Next up: A regional game against a Section III foe yet to be determined, played on Saturday, June 3 at a Section IV site and time to be announced. Sports.

Nolan featured in Guthrie Health campaign

Odessa-Montour High School senior Hannah Nolan (pictured at right) appears in a new Guthrie Health media campaign (billboards, flyers, and a TV commercial spot). Her father Jim said "they found her through a social media and internet search, and it led them to discover some of her accomplishments," which include school records in soccer, basketball and track. To see the TV spot, click here.

$2 million awarded for IMRRC property project

The state's Restore New York Communities Initiative has awarded a $2 million grant to the Village of Watkins Glen -- on behalf of the International Motor Racing Research Center -- for the redevelopment of property owned by the IMRRC at the corner of North Franklin and Second Streets in the village, site of the former Clifford Motors (and, later, Rooster Fish brewpub). The vacant buildings on the site were recently demolished to make way for establishment in the future of an IMRRC structure there that will serve, according to Racing Center Executive Director Mark Steigerwald, as "a much needed expansion" of the IMRRC, which is located in limited leased space on South Decatur Street. The new project is still in the planning stages, but reports indicate it could be museum-like, including interactive activities and a display of motor vehicles.

Photo: The former Clifford Motors as it was demolished.

O-M's Sarah Barr wins the 2023 Susan Award

Odessa-Montour High School senior Sarah Barr has been awarded the annual Susan B. Haeffner Sportsmanship Award by The Odessa File. The award, presented annually since 2005, is named in honor of Odessa File Editor Charlie Haeffner's wife, who died in 2004 after a battle with cancer. It honors one Schuyler County student-athlete each year who exhibits traits embraced by Susan: kindness, toughness, and a sense of fair play in competition and in life.

Photo: Sarah Barr with her Susan Award.

Printup plans retirement from WGI on June 26

Michael Printup, the Watkins Glen International track president for 14 years, has announced that he is retiring. His last day: June 26, the day after WGI hosts the Sahlen's Six Hours of the Glen. Printup, 58, has led the NASCAR-owned course since June 2009. He said he and his wife Stephanie had been discussing retirement for several months. "I'm going to relax," said Printup, a resident of Horseheads. "I've got a granddaughter down in D.C. with my son (Brendan) and his wife. I want to start spending some time with them." The Printups' other son, Matthew, graduated last year from Horseheads High School.

Photo: Michael Printup (File photo)

Vondracek's CCC softball team falls in finale

The Corning Community College softball team came within an out Saturday of winning the NJCAA D3 World Series, but yielded six runs in the bottom of the 7th inning to top-seeded North Dakota State College of Science en route to a 13-12 loss. The No. 2 seeded CCC entered the day needing one win over North Dakota, which it had beaten 3-2 earlier in the double-elimination tourney. But North Dakota forced a second game Saturday by winning an opener 11-4, setting the stage for the second-game slugfest -- which saw each team amass 18 hits. This was the third straight year that Corning finished as the runnerup in the Series. Odessa-Montour alum Grace Vondracek, the NJCAA Region III Player of the Year, went 6-for-8 in Saturday's two games and 13-for-18 in the Series.

Photo: Grace Vondracek (CCC photo)

Corvettes turn onto Route 329 off of Franklin Street -- the start of their tour of the old Watkins Glen race circuit.
Festival puts Corvettes on display in Watkins

More than 100 Corvettes toured the old Watkins Glen race circuit Sunday, May 21 on the second day of Watkins' inaugural two-day Corvette Festival. Sunny skies graced the event, and a sizable number of spectators were on hand to see the cars and hear related speeches. Features.

Author Cynthia Neale reads from "Catharine"

Author Cynthia Neale, a Schuyler County native who lives in New Hampshire, introduced her latest novel, "Catharine, Queen of the Tumbling Waters," during a reading and book signing Saturday afternoon at Havana Glen Park in Montour Falls. The novel is a story based on the life of Queen Catharine Montour -- an Iroquois leader who figures heavily in the history and legend of this region. Neale explained how she came to write the book, read a passage from it, and then signed copies that were purchased by area residents on hand for the event. Neale has written other historical novels, including "The Irish Dresser," "Hope in New York City," "Norah" and "The Irish Milliner."

Photo: Cynthia Neale signing copies of her latest novel.

Rotary honors Glen's Mooney, O-M's Elliott

Watkins Glen High School senior Faye Mooney and Odessa-Montour High School senior Dominick Elliott were honored May 18 by the Watkins-Montour Rotary Club as its Students of the Month.

Mooney was introduced by teacher Liam O'Kane, who praised her "focus, determination and commitment to her academic obligations," calling her "a talented musician, a formidable athlete and a responsible leader." Mooney, president of the school's National Honor Society, Student Council and Varsity Club, is a state-level swimmer and skilled violinist. She plans to attend Skidmore College.

Elliott was introduced by teacher Holly Campbell, who pointed to his participation in school musicals and volleyball, and said he is always "encouraging to others and kind" -- a "true asset to the school." Elliott, in the Fashion Design program at BOCES, "always dresses in a snazzy way," she said. "He's a fashion icon" at O-M who is "never afraid to be himself" and is "a huge inspiration to others." He plans to attend the Tommy Hilfiger School of Business and Fashion at Elmira College.

Photo: Faye Mooney and Dominick Elliott.

School budgets pass at Watkins and Odessa

Voters in the Watkins Glen and Odessa-Montour school districts passed their proposed 2023-24 budgets on May 16, Watkins by a 176-48 margin, and O-M 228-38. Bus financing propositions easily passed in both districts, and O-M's separate library tax was approved 179-91.

Incumbent Jennifer Mosher (169 votes) and newcomer Kyle VanGalder (142) won three-year seats on the O-M School Board, defeating Jason Dechow and Erica Lohmeyer. Three candidates -- incumbents Jessica Saks and Theresa Butler, along with Tracey VanSkiver -- were elected to three available 3-year terms on the Watkins Glen School Board..

Schuyler extends its state of emergency

Schuyler County Legislature Chairman Carl Blowers has extended for an additional five days the county's state of emergency issued May 11 over the possible relocation of illegal immigrants within the state. Government.




Photo: Schuyler Legislature Chairman Carl Blowers

Building demolished
The former Clifford Motors building at the corner of Second and Franklin Streets in Watkins Glen came down May 15th. For a sequence of photos, click here.

Officers salute during the singing of the National Anthem.
Watkins Memorial Service honors fallen police

A Police Memorial Service was held May 20 in front of the Schuyler County Sheriff's Office in Watkins Glen -- an event that honored those in the region who have fallen over the years in the line of law enforcement duty.

The event began with a parade of officers led by Schuyler County Sheriff Kevin Rumsey, followed by the National Anthem sung by Mrs. Emily Peckham, and speeches by Schuyler County Assistant District Attorney Jeremy Hourihan -- who spoke of the impact of police "by just existing, by wearing uniforms and being present" -- and Yates County Sheriff Ron Spike, who commented on the bond that binds law enforcement officers together in a shared existence whereby, if one falls who another officer never met, the latter can say, "I knew him well."

Homage was also paid to the late Sheriff Michael Maloney, who passed away in March. Hourihan said Maloney was respected across the state, "inspiring many along the way." He said other officers are "ordinary people who take on extraordinary duty and responsibility in the most difficult job in the world." Monday's service, he said, was an apt time to honor those "who have given their lives in the course of an impossible job. We will continue to remember and honor their courage."

Photos in text: Assistant DA Jeremy Hourihan (top) and Yates County Sheriff Ron Spike.

Watkins Glen holds its prom at Logan Ridge

Watkins Glen High School held its annual prom Saturday night, May 13 at Logan Ridge, with an estimated 150 students on hand for an evening of fun and music. For a look at some photos from the event, see Schools.

Photo: Lois Hosley and Corbin Riddle arrive at Logan Ridge.

Pair of placid scenes from area photographers

The two photos above were sent to The Odessa File by area photographers. John Juhasz submitted the photo of the Seneca Lake shoreline, describing it as "peace and serenity." The springlike one on the right comes from Marti Bianco Dense, who snapped it early in May at Shequaga Falls following a rainfall.

A Watkins Glen firefighter shows Watkins Glen Elementary School students equipment on a fire truck.
Learn Not to Burn program pays visit to WGES

The Learn Not to Burn program at the Watkins Glen Elementary School reached its annual May climax Tuesday with a visit by Watkins Glen and Hector firefighters with fire engines. Kids from pre-K through 4th grade got a close-up look at the engines, explained to them by visiting firefighters. The program, which started in the 1970s, sees monthly visits by firefighters to area elementary schools, culminating in the visit with trucks. Fourth graders received a Learn Not to Burn drawstring backpack (pictured), while the younger kids received plastic fire helmets. The kids also presented colored drawings of firefighters to the visiting instructors.

Congressman Langworthy, right, discusses business issues with Schuyler County goverment and business leaders.
Langworthy visits Watkins, talking business

Congressman Nick Langworthy visited the Horseheads Brewing restaurant at Seneca Harbor in Watkins Glen May 8th, meeting there with local government and business leaders in conjunction with National Small Business Week. He toured the Arnot Ogden Medical Center and met with Southern Tier Economic Growth (STEG) officials beforehand. His Watkins visit was keyed to the subject of small businesses, with the Congressman speaking first to the national economic issues, including the debt limit. He also criticized the New York Democrats' plan to force electrification through measures including the future elimination of natural gas in homes, calling it "nonsense" and "not based in reality," and saying the state -- which built the plan into the recently adopted budget -- "will have to walk back everything they just passed because nobody can comply." The visit was arranged by the Watkins Glen Area Chamber of Commerce.

Photo in text: Congressman Nick Langworthy at Monday's Watkins Glen meeting.

Arriving at the prom, from left: Mary Collier, Allison Packer, Maddie Stone and Aidan Summers.
O-M holds its prom at the Ginny Lee Cafe

The Odessa-Montour prom was held Saturday evening at a new locale. The site chosen, for the first time, was the Ginny Lee Cafe along Route 414 north of Valois. The theme of the gathering was Las Vegas, with dice a prominent prop -- although no gambling was permitted. The weather cooperated -- with a bright sun and temperatures in the 60s greeting the students as they arrived, Prom.

Right: Gabe Williams and Katie Adams.

DeSarno named to IMRRC Governing Council

The Governing Council of the International Motor Racing Research Center (IMRRC) in Watkins Glen has appointed Phyllisa A. DeSarno (pictured at right) as its most recent member. The IMRRC's Governing Council guides the organization and is composed of racing aficionados, library professionals and civic and community leaders from across the United States. "Phyllisa's varied professional experience will benefit us considerably as we continue to celebrate our 25th anniversary, and beyond," said IMRRC Executive Director Mark Steigerwald. DeSarno, of Watkins Glen, has worked in Community and Economic Development. She was employed by Corning Inc. and Corning Community College before retiring as the City of Ithaca's Director of Economic Development. She has been a member of various community organizations, and currently sits on the Schuyler Health Foundation Board.

Assemblyman Phil Palmesano addresses the Rotarians.
O'Mara, Palmesano rip 'frustrating' budget

State Senator Tom O'Mara and Assemblyman Phil Palmesano addressed the Watkins-Montour Rotary Club Thursday on the State of the State, with an emphasis on the state budget passed this week -- and predicted that the spending plan will add to an already sizable exodus of residents from New York. One Rotarian, describing the talk as "Gloom and Doom," asked if anything positive came out in the budget, prompting O'Mara to look down at the podium in front of him and respond: "I have a list of things here, and none of them are positive." The two legislators criticized the budget's lack of bail reform; its move toward a costly electrification of the state and a potential to overwhelm the grid; its largesse in doubling the Hollywood Film Tax Credit while ignoring a need to adequately support Direct Support Professionals caring for "our most vulnerable citizens," the developmentally disabled; its massive overall increase to $230 billion; its move to help immigrants in New York City, which O'Mara said will impact property taxes upstate, and so on. "It's a frustrating budget," said Palmesano. A document so large "is going to have some good things," but this one is taking New Yorkers "on an unsustainable path." For O'Mara's and Palmesano's responses after the budget was passed, see Government.

Photo in text: State Senator Tom O'Mara Thursday.

Students at WGHS building a race car

Watkins Glen High School students are incorporating the fields of Science, Technology, Engineering, Arts and Math to build, market, race and sell a Shelby Cobra race car. Schools.

A column by Assemblyman Phil Palmesano

Assemblyman Palmesano urges all of us to consider an organ donation upon death. It is a highly personal issue with him, and something he says can have a profound impact -- that just one person who donates at the time of death can save up to eight lives. Column.

Photo: Assemblyman Phil Palmesano

CCE Schuyler names new Executive Director

Melissa (Mel) Schroeder, who has had over 20 years of experience with Cornell Cooperative Extension of Schuyler County, has been appointed its Executive Director. Schroeder, said CCE Board President Chad Hendrickson, "has consistently demonstrated her passion and commitment to the mission and programs of the Association." Schroeder said she looks forward "to following the strong mentors that I have had throughout the years." She will continue to serve as Issue Lead for CCE Schuyler, which includes the management and stewardship of 4-H Youth Development, Hidden Valley 4-H Camp, 21st Century Afterschool programs and Parenting Education projects.

Photo: Melissa (Mel) Schroeder (Photo provided)

Bald Eagle majesty
This photo, provided by Maggie Field, is of an eagle from the Watkins Glen canal nests off of Seneca Lake. This is the third such shot from Maggie that we have published, with eagles shown in trees near their nest, and in or across from Clute Park. "If you go to Clute Park, you can often see one in the trees at the lake's edge," says Maggie.

From left, Robin Burnett, Laurie DeNardo and Mary Barnes on barbecue roll duty. (Photo provided)
Lions BBQ raises funds for WG swim program

The Watkins-Montour Lions Club sold 200 dinners Saturday, April 29 at a chicken barbecue hosted by the Montour Moose Lodge that raised funds for the Watkins Glen Summer Swim Program. The dinners included ice cream certificates donated by the Great Escape Ice Cream Parlor, Ben and Jerry's and the Glen Dairy Bar. "With the generosity of the Montour Moose Lodge and local ice cream shops," said a club spokeswoman, "the Lions Club earned a good portion of their $2,000 donation to the swim program." The program, under the leadership of Nikki Chaffee, is open to those as young as six months through adulthood. It runs from June 26 to July 14 mornings at the Watkins Glen Central School pool for a $35 fee. Sign-ups are open and information can be found on the school district website or by emailing nlchaffee@gmail.com.

Photo in text: David LaMoreaux, left, and Tom Phillips keep an eye on the grill. (Photo provided)

Rotary honors Murphy as Student of Month

Watkins Glen High School senior Jason Murphy (right) was honored April 20th by the Watkins-Montour Rotary Club as its WGHS Student of the Month for April. The honoree, who was introduced by teacher Sam Brubaker, is the No. 1 Singles player on the school tennis team, and was also a member of the basketball squad. He said he plans to "enter the trades, most likely the building trades," after graduation. Currently participating in regional and state competitions for SkillsUSA -- an organization that partners with students, teachers and industry leaders to ensure America has a skilled workforce -- he holds supervisory roles in the Construction Program at BOCES, and is helping to build a home as part of his coursework. He is also active in the Glen Baptist Church.

L to R: Liam Smith, Ryan Dean, Maddie Tuttle, Vinnie Ocasio.
Section IV individual champs honored by BOE

Athletes who won individual Section IV titles this past winter were honored Wednesday evening by the Watkins Glen Board of Education. Receiving Outstanding Athletic Achievement Awards were Madison Tuttle, who took first place in the 1500 Meter Race Walk at the Section IV Division 2 track championships; and swimmers Liam Smith, Ryan Dean, Vinnie Ocasio and Jon Spencer, Section IV champions in the 200 Medley Relay. Smith also won the 200 Free and 500 Free, while Dean won the 200 Individual Medley. All were present except for Spencer at Wednesday's awards presentation.

Montour Falls wins Dept. of Energy award

The Village of Montour Falls has been presented a 2023 Better Project Award from by the U.S. Department of Energy for outstanding accomplishments in implementing energy and waste reduction projects that support the municipality's sustainability and decarbonization goals. Government.


Photo: Montour Falls Mayor Jim Ryan with the Department of Energy award.

Jake Sullivan, formerly of Beaver Dams and now of Syracuse, was on hand at the IMRRC with a display of his model cars.
Racing Research Center hosts model car show

The 8th annual Model Car Show -- featuring various model and diecast cars from collectors around the region -- was held Saturday at the International Motor Racing Research Center in Watkins Glen. Members of the Rochester LEGO User Group were also on hand, with parts bins for visitors to make and race LEGO cars down a scale race track.

Photo: Some of the many model cars on display at the Racing Research Center.

This photo of the early Easter morning fire in Montour Falls was provided by Schuyler EMS, which snapped it while enroute to the scene down Odessa Hill.
Fire destroys unoccupied home in Montour

The Montour Falls Fire Department was dispatched at about 2:55 a.m. on Easter morning after a Schuyler County Sheriff's Deputy discovered a fully involved structure fire at 307 S. Genesee Street in the village. A second alarm was requested, which brought in the Watkins Glen, Odessa, Burdett and Beaver Dams fire departments, along with Schuyler County EMS. The home, which was unoccupied, was a total loss.

From left: Burdett Trustee Judy Mangus, Trustee Linda Arcangeli, Attorney Connie Fern Miller with her tribute resolution, Trustee Marty Evans, Village Clerk Charlotte Jaynes, Mayor Dale Walter, and Trustee Larry Jaynes. (Provided)
Burdett Village Board honors attorney Miller

After several decades as Burdett Village Attorney, Connie Fern Miller has decided to step down from the position. Mayor Dale Walter says that through the years, Miller has offered advice and opinions on issues ranging from code enforcement to the federal USDA application process. The Village Board of Trustees recently presented Miller with a tribute resolution and wished her well on her retirement.

Bids sought on Harbor Park bath facilities

The Schuyler County Legislature, at its monthly meeting on Monday, April 10, voted to seek bids for the reconstruction and refurbishing of the men's and women's bath facilites at Seneca Harbor Park. Chairman Carl Blowers said the move will give legislators "an idea of the cost." The move came at a meeting full of housekeeping resolutions, including one seeking bids for the replacement and upgrade of the standby generator at the County Office Building, and another setting a public hearing at the May 8 Legislature meeting on a proposal to transfer $837,448 from the Facilites and Grounds Reserve Fund for use in the repair of the Seneca Harbor Park seawall.

Photo: Legislators David Reed, left, and Michael Lausell at the April 10 meeting.

Goal: to help restore underutilized properties

The Schuyler County Partnership for Economic Development (SCOPED) reports how it, working with the Schuyler County Legislature and the Villages of Montour Falls and Watkins Glen, has facilitated three Restore NY applications in a recent round of funding. Business.

New Watkins Village Board members sworn in

Two recently elected trustees -- Peter Cherock and Margaret Schimizzi -- were sworn in April 4th at the first meeting of the Watkins Glen Village Board overseen by new Mayor Laurie DeNardo -- who in turn appointed a familiar face to fill out her unexpired trustee term. Government.

Photo: Mayor Laurie DeNardo

Watkins School Board reaching out to O-M about merger, pushes back on electric buses

The Watkins Glen School Board is reaching out to the Odessa-Montour district to discuss the possibility of merger. At the same time, it is showing resistance to the state's plans to put electric buses in every district -- its chief criticism aimed at the safety of such vehicles. Schools.

Photo: Watkins Glen School Superintendent Kai D'Alleva.



Left: O-M senior Jon Spencer. Right: O-M senior Katie Adams. (Photos provided)
Rotary honors O-M's Adams and Spencer

Odessa-Montour High School seniors Katie Adams and Jon Spencer were honored recently by the Watkins-Montour Rotary Club as its O-M Students of the Month. Adams, a member of the school's soccer, basketball and track teams and a High Honor student, is planning to attend RIT or Clemson, focusing on Packaging Science. Spencer, who tackled the role of "Lurch" in the recent school play "The Addams Family," is also a High Honor student and plans to attend Roberts Wesleyan College in Engineering. An outstanding varsity swimmer, he recently committed to the Roberts Wesleyan swim program.

Watkins Glen Village Clerk Fred Warrick congratulates Laurie DeNardo after swearing her in as mayor.
DeNardo sworn in as Watkins Glen's mayor

Laurie DeNardo, who defeated Lou Perazzini in the recent village election for mayor, was sworn in to that post Tuesday afternoon, March 28, in a brief ceremony at Village Hall. The swearing-in had been scheduled for the next Village Board meeting on April 4th, but -- as DeNardo explained -- "the village clerk and attorney realized that because the mayor position was vacant, due to New York State law I should be immediately sworn in. This protects the Village since we have not had a mayor in eight months and there is work to be done." The other victors in the election -- Trustees-elect Peter Cherock and Margaret Schimizzi -- will be sworn in on April 4th.

Heather O'Grady-Evans is next SCHS Director

Heather O'Grady-Evans of Burdett has been appointed by the Schuyler County Historical Society (SCHS) Board of Trustees as the incoming executive director of museums.

She succeeds Glenda Gephart, who is retiring effective March 31. People.

Photo: Heather O'Grady-Evans (Provided)

The Tin Man, the Lion, Dorothy, and the Scarecrow in a scene from The Wizard of Oz.
WGHS's Wizard of Oz ends its 3-day run

"The Wizard of Oz" -- a musical presented by the Watkins Glen High School Class of 2023 -- was performed for the third and final time Sunday afternoon in the WGHS Auditorium. The show, a brisk, efficient production full of soaring voices and entertaining dance routines, opened Friday night and was presented Saturday night, as well. Features.

Photo: Sarah Schaffner, as Dorothy, singing "Over the Rainbow."

DeNardo tops Perazzini in Glen mayoral race

Democrat Laurie DeNardo (pictured at right) defeated Republican Lou Perazzini 289-198 Tuesday in the election for mayor of Watkins Glen, while her running mates for two trustee seats, Peter Cherock and Margaret Schimizzi, defeated Republican Jerri-Lynn Chronis. Cherock received 338 votes, Schimizzi 311, and Chronis 150. Steven Decker polled 317 votes in running unopposed for re-election as Village Justice. Perazzini, who congratulated DeNardo after the vote count was announced at the Watkins Glen Community Center -- where each mayoral candidate gathered with supporters -- will leave the board at the end of the month since his trustee term ends then. DeNardo's four-year term, and those of Cherock and Schimizzi, begin on April 1.

Elsewhere: In Burdett, where 17 votes were cast in uncontested elections, Mayor Dale Walter was returned to office with 13 votes, while incumbent trustees Linda Arcangeli (14 votes) and Judith Mangus (12) were re-elected.

In Odessa, 24 votes were cast in uncontested races. Mayor Gerry Messmer was re-elected with 21 votes, while Trustee Tom Letteer was returned to office with 20. Incumbent Trustee Kristine Gardner, who wasn't on the ballot, won her seat back with 12 write-in votes.

Spud Run draws 140 runners; VanScoyk 1st

More than 140 runners -- from the very young to a few members of the Watkins Glen High School faculty -- competed March 17 in the annual Spud Run on the Watkins Glen school grounds. The racers started and finished on the Alumni Field track, with a circuit around the school in-between. Sports.

Photo: WGHS junior Johnny VanScoyk nears the finish line -- the first runner to complete the 1.7-mile Spud Run.

Michael J. Maloney, former Schuyler Sheriff, dies at 82

Michael J. Maloney, 82, of Waneta Lake, NY, the longtime Sheriff of Schuyler County and a leader in law enforcement throughout the Southern Tier, died on Wednesday, March 15, 2023 after a long illness. Obituaries.

Artists-in-Residence concert spotlights talent

The annual Artists-in-Residence concert at Watkins Glen High School Wednesday night, March 15 showcased the musical talents of three-dozen Watkins students before a large and appreciative audience. The Artists program features professional musicians who mentor students leading up to the concert, and accompany them during it. Schools.

Photo: Student Topher Herforth on the alto sax.

Students weigh in on Schuyler's future

Seven students -- four from Watkins Glen High School and three from Odessa-Montour -- were guests March 15 at the annual meeting of the Schuyler County Partnership for Economic Development (SCOPED) at the Seneca Lake Event Center. Their role: to interact with community leaders at their tables in a discussion of the future of the area. People.

Photo: Watkins Glen High School student Sarah Jones

"Senecas" name fails to gain state approval; district to seek public input for a new name

The New York State Education Department's recently formed Indigenous Mascot Advisory Group has told the Watkins Glen School District it does not approve of the name "Senecas" -- the identifying nickname for generations of Watkins Glen sports teams. And under a State Ed decree adopted in December, that means the name must be retired by June. The district said it plans to seek input from students and the community on a new name. Schools.

Available on Kindle:
The Maiden of Mackinac

This story -- which spans 700 years and ranges from our region to Northern Michigan -- tells of a quest for the truth behind a legend ... the legend of a Native American maiden reputed to be centuries old. It was written by Charlie Haeffner, and is available now on Kindle at Amazon.com. To see the ad, click here.

Left: Cover art by Jon Haeffner



For other recent Schuyler
County news, click here.


Visit Jerlando's Ristorante & Pizzeria

Three locations: in Watkins Glen, Horseheads and Montour Falls

Click here or on the photo at left to go to the Jerlando's website. There you will find information about all three locations, plus menus.

Left: The front of the recently renovated Jerlando's at Franklin and 4th Streets, Watkins Glen


Watkins Glen Harbor Hotel
on the Seneca Lake waterfront.
16 N. Franklin St, Watkins Glen, NY
(607) 535-6116
Upscale, contemporary rooms and suites plus an American restaurant, an indoor pool and a fitness center.

Pet of the Week: Cosmo

Name: Cosmo
Sex: Neutered Male
Age: 2 years
Breed: Pit Bull Mix
Size: Medium-Large

What a goofball! This two-year-old guy is a 60-pound package of enthusiasm and energy! Cosmo came to us as a stray, so we don't know anything about his history. What we do know is that he loves everyone he meets and enjoys the company of other dogs. He's kind of a big oaf who doesn't know his own size, so while he doesn't have a mean bone in his body, he may be a bit too much dog for really little humans.

That being said, he would love the company of older kids, a fenced yard for a good game of fetch, and a serious hiking buddy or running partner. Whatever you're into, Cosmo will be too! He's learning to walk well on a leash and really wants to please. If you're looking for a loyal companion, Cosmo is your guy. He's a big bundle of love with a great sense of humor.

Adoption Fee: $200 (dogs over 1 year) or $250 (dogs under 1 year) includes spay/neuter rabies, DHLPP and kennel cough vaccinations, worming, flea treatment, heartworm testing, heartworm preventative, microchipping and microchip registration fee.

To adopt: Please call us at 607-594-2255, Ext. 201 to schedule an appointment. Visit us on-line at www.schuylerhumane.org for additional information, an adoption application, to see more adoptable dogs and cats or for directions to our shelter. You are also welcome to stop by on Saturdays from 10am-1 pm, Sundays 3-5, and Fridays and Mondays 11-1 without an appointment.

For other recent Schuyler
County news, click here.

Looking to advertise on The Odessa File?

We are always looking for advertisers to help promote their businesses and, by extension, our region. For a list of Odessa File Ad rates, click here.

Anyone wishing to contribute to The Odessa File -- which is dependent on advertising and donations -- may do so through a Paypal link in the left column of this page or by sending a check to The Odessa File, P.O. Box 365, Odessa, NY 14869.

Phoning The Odessa File?
You can reach us at (607) 742-2772
or reach us by email at chaef@aol.com

Voters approve school parcel purchase, 88-77

Voters in the Watkins Glen Central School District Tuesday approved, 88-77, the purchase by the district of a quarter acre of land it sold several years ago to the International Motor Racing Research Center for $50,000. The district will buy back the parcel for $62,500. The parcel, once a school playground at the corner of Decatur and 15th Streets in Watkins Glen, was purchased by the Research Center with the intent to utilize it for expansion of its facilities. That expansion never happened, and the IMRRC recently offered to sell the land back to the school district. School Superintendent Kai D'Alleva said the district would now "start brainstorming for the best use of the property for the children of the community" and consult with engineers regarding site work. "It will probably be part of our next capital improvement project," he said.

Photo: School Superintendent Kai D'Alleva.

The Addams Family ends its run at Odessa

A large and appreciative audience was on hand Sunday afternoon, March 12, for the third and final performance of the Odessa-Montour Junior/Senior High School musical The Addams Family: School Edition in O-M's Fetter Brown Auditorium. The play, full of wry and funny lines and appealing musical numbers, opened with two shows Saturday after inclement weather forced postponement of a scheduled Friday night opener. Features.


Photo at right: Ben Campbell as Gomez Addams performs a dance number.

From left: O-M's Daniel Lewis, Hannah Nolan, Tori Brewster and Jon Spencer at the signing ceremony.
4 O-M athletes sign celebratory college forms

Four Odessa-Montour High School seniors participated March 9th in a celebratory signing in anticipation of college careers in sports in which they each excelled over the past few years. Daniel Lewis (who will play baseball at Alfred State College), Hannah Nolan (soccer at SUNY Cortland), Tori Brewster (track & field at Houghton University) and Jon Spencer (swimming at Roberts Wesleyan College) signed celebratory forms from their chosen colleges in a gathering at O-M in front of family, friends, coaches, school officials and the media. Such ceremonies have become traditional as each school year nears its end, but as many as four athletes participating at once was unusual for this area.

Photo: Tori Brewster inks her Celebratory Signing Form while observed by her father (and track coach), Burton Brewster.

Assemblyman Phil Palmesano speaks at a news conference calling for increased road, bridge and culvert funding. (Provided)
Coalition calls for more road, bridge funds

State Senator Tom O'Mara, Assemblyman Phil Palmesano and more than 70 state Senators and Assembly members joined March 8th in Albany with county and town highway superintendents and other local leaders from throughout the state calling for increased state support for local roads, bridges and culverts. The group held a news conference at the Capitol. Hundreds of local transportation advocates are in Albany this week for their annual "Local Roads Are Esssential" advocacy campaign -- once again fighting for greater state investment in New York's transportation infrastructure. Since 2013, O'Mara and Palmesano have organized legislative colleagues to get behind the effort and raise awareness of the need.

The Odessa File All-Stars, MVPs unveiled

The Odessa File's Schuyler County All-Sports 1st, 2nd and 3rd Team Winter All-Stars -- along with the Schuyler Winter MVPs -- are announced in a story on Sports.

Rotary honors Barber as Student of the Month

Watkins Glen High School senior Ava Barber was honored March 2nd by the Watkins-Montour Rotary Club as its WGHS Student of the Month. Barber, introduced by high school secretary Alexis Bellavigna, is secretary of the school's chapter of National Honor Society and thus heavily involved in the soon-to-be-established Food Pantry at the school, which will add nutrition options for students. She is also vice president of Student Council and a two-sport athlete, in volleyball and softball. She has yet to decide upon which college to attend, but is considering pursuing study in either audiology or elementary education.

Photo: Honoree Ava Barber, right, with Alexis Bellavigna.

One of the Gala highlights was a silent auction of various packages ranging in value from $800 to $1,700.
Chamber holds dinner Gala at Harbor Hotel

The Watkins Glen Area Chamber of Commerce held "The Gala: An Elegant Affair" March 4th at the Watkins Glen Harbor Hotel -- a gathering, the Chamber said, that celebrated its vision "to advance the Watkins Glen Area as a premier destination that intertwines its unique scenic beauty with economic diversity and prosperity." The event, which was on hiatus the past two years, attracted more than 200 diners and offered silent and live auctions, dancing, networking, and a casino annex featuring craps and blackjack.

Photo: Among the many guests at the gala was Ken Wilson. A networking social hour preceded dinner, which was followed by dancing.

Montour selected for $4.5M Forward Grant

Governor Kathy Hochul announces that the Village of Montour Falls has been chosen to receive a $4.5 million grant through the inaugural NY Forward Grant Program. Such grants are highly sought by municipalities for revitalization projects. Government.

A tribute to the late Dr. James J. Norton ...

With the passing of Dr. James J. Norton early last week, Schuyler County lost one of its great men -- a county Hall of Famer who provided a great deal of service in a lifetime that lasted 100 years. Editor Charlie Haeffner takes a look at the man and his legacy. People.

Photo: Dr. James Norton attending a 2009 Schuyler Hall of Fame induction, which added three new honorees. He was already a member.

Congressman Langworthy visits Chef's Diner

First-term Congressman Nick Langworthy attracted a gathering of two dozen area government, law enforcement and emergency service officials to Chef's Diner Feb. 17 for a last-minute lunch as part of a swing by the recently elected representative through the eastern portion of his sprawling 23rd district. Langworthy, a Republican, discussed a range of issues he faces in Congress, among them a need to "change the spending behavior" of government, and fielded questions on subjects ranging from Medicare to marijuana dispensaries. He was particularly critical of New York Democratic Governor Kathy Hochul, who he has known since she was County Clerk in his home county, Erie. Friday's gathering wasn't announced until Thursday, leaving little time for preparation. But Langworthy said he was pleased by the turnout.

Photo: Congressman Nick Langworthy during his visit.

O'Mara rips farm-worker overtime move by NY

State Senator Tom O'Mara has sharply crilticized the decision Feb. 22 by New York State Labor Commissioner Roberta Reardon to finalize controversial regulations lowering the overtime threshold for farm workers in the state from 60 to 40 hours. The new threshold, to be phased in beginning in 2024, was recommended 2-1 by a three-member Farm Wage Board last September. " Governor Hochul," said O'Mara, "and her Cuomo-appointed labor commissioner had the chance to choose the future of farming over the so-called 'progressive' ideology that is driving this state into the ground. They have rejected thousands of farmers, farm workers, farm advocates, agricultural representatives, community leaders, and legislators, including me, who have spoken in near-unanimous opposition to this move. They have rejected the industry's top advocates. They have decided to undermine an industry and a way of life that has defined the regions we represent. It will change the face of New York State agriculture as we have known it for generations. It will spark the loss of more family farms and the livelihoods these farms support across the industry."

Photo: State Senator Tom O'Mara

Palmesano honored by American Red Cross

Assemblyman Phil Palmesano has been honored by the American Red Cross as a 2023 New York state "Legislator of the Year." People.


Photo: Phil Palmesano (Photo provided)

Rotary honors Lagramada as Student of Month

Watkins Glen High School senior Skylar Lagramada was honored Feb. 16 by the Watkins-Montour Rotary Club as its WGHS Student of the Month for February. Lagramada was introduced by teacher Kathleen Popovich, who described him as someone she can always depend upon -- a student whose duties include management of a school store called the Snack Shack. Lagramada, a member of the National Honor Society, competes in track -- where he recently advanced to the State Qualifying Tournament. He said he plans to attend RIT in the field of Engineering Technology, with an eye toward possibly achieving a Master's Degree.

Photo: Teacher Kathleen Popovich and Skylar Lagramada.

Dandy's Sue Laughlin and SOS's Tony Vickio with the check.
Dandy donates $733.50 to Spirit of Schuyler

Sue Laughlin, Assistant Manager of the Odessa Dandy Mini Mart, recently presented the Spirit of Schuyler (SOS) a check for $733.50 raised through a fundraiser. "It is greatly appreciated and we are thankful of what a great county we live in," said Tony Vickio, president of SOS, a volunteer organization which (its website notes) provides "financial assistance for Schuyler County residents in time of emergency."

Tuttle 1st, sets school record at Sectionals

Watkins Glen High School freshman Maddie Tuttle set a school record and placed first among Division 2 competitors Feb. 10 in the 1500 Meter Racewalk at the Section IV Championships. Her time of 8:24.46 surpassed the old school mark of 8:26.63. Her time also qualified her for the New Balance national meet in Boston in March. Sports.

Photo: Tuttle with her 1st- place medal. (Photo provided)

Jan. 15 Town of Orange fire victim identified

The Schuyler County Sheriff's Office has released the name of the victim of a January 15 fire in the Town of Orange. "Positive identification has been made," it said, "confirming the identity of Andy R. Mattison, 46, as the victim of the fatal structure fire in the early morning hours at 1811 Hornby Road, Beaver Dams. The New York State Office of Fire Prevention and Control has determined the cause to be accidental involving a woodstove."

Personal touch added to tax collection effort

County Treasurer Holley Sokolowski and County Attorney Steven Getman (right) are sending personal letters to about 80 tax delinquent Schuyler residents urging payment of back property taxes before a deadline of Feb. 28. Government.

Dr. Martin Stallone, Chief Executive Officer of Cayuga Health and one of the Jan. 30th speakers, talks during the Open House to Kirk Estrada, one of the EMTs in the Schuyler Emergency Medical Service.
Open House celebrates ambulance service

The recent start of the Schuyler Emergency Medical Service was the subject of a celebratory cake-cutting and open house Jan. 30 at the Human Services Complex in Montour Falls. The gathering gave area residents a chance to meet the EMS staff, listen to speeches by Cayuga Health and Schuyler County officials, and get a close-up look at the service ambulances, parked outside. Schuyler EMS launched full operations on Jan. 2. It was made possible by a contract between Cayuga Health and Schuyler County, through which Cayuga Health Transport provides ambulance services in the name of Schuyler EMS.

The EMS ambulances are dispatched through the county 911 system from stations in Watkins Glen (at the Arc garage off 12th Street), Odessa (at the new village hall out Church Street), and Tyrone (at the fire hall).

Top photo: Emergency Medical Technician Jason Overhiser displays a Proclamation presented to him and fellow EMT Thomas Benedict (rear right) Monday by a representative from the office of State Senator Tom O'Mara for their recent service helping the residents of snow-inundated Buffalo. Overhiser and Benedict, utliizing a Schuyler EMS ambulance, transported nearly 50 sick and injured patients to Buffalo area medical facilities.

Bottom photo: Among the many people on hand at Monday's Open House were Schuyler County Legislator Phil Barnes and his granddaughter, Cate Caslin.

Vietnam War focus of Museum exhibit

A special exhibit honoring county residents' involvement in the Vietnam War opened Friday, Jan. 27 at the Schuyler County Historical Society's Brick Tavern Museum in Montour Falls. People.

Photo: A Vietnam Era U.S. Army uniform is among the exhibit items.

Wood hired as Bradford's interim principal

Chris Wood, who resigned as superintendent of the Odessa-Montour School District on Dec. 2, has been hired by the Bradford Central School District to serve as its interim principal through the current school year. Wood was hired to succeed Patrick Dunham, who resigned. Bradford Superintendent John Marshall, in announcing the hiring on the district website, cited Wood's "extensive and varied background in public education" -- seven years as O-M superintendent, and before that time as a high school principal, Dean of Students and Social Studies teacher. That experience, Marshall said, "will enable him to be a significant asset to our students, staff and district as a whole. Mr. Wood is excited to get back to serving as a principal, as he spoke extensively about wanting to work closer with children and to be able to help them succeed at Bradford Central and beyond."

Photo: Chris Wood (File photo)

O-M board puts superintendent search on hold

The Odessa-Montour School Board has decided to put the search for a permanent superintendent on hold until 2024. Board President Rob Halpin, in a letter to the "OM Team," said that interim superintendent Tracy Marchionda has been asked to continue in her role until significant "operational matters" such as capital improvements, budget development and "the challenges presented by the phase-out of federal grant revenue" can be addressed. "These matters," he said, "will require a lot of Board time and attention, and leadership and guidance from an experienced administrator. In consideration of these demands, and in order to give the appropriate time and attention to the superintendent search, the Board ... has decided to put the active search process on hold." The Board, he added, "is fortunate to have someone with (Marchionda's) expertise, knowledge and skill set, and she looks forward to continuing to work alongside all of you and the Board." Marchionda, a long-time administrator in the Bath and Geneva school districts, was named O-M interim on Dec. 8, following the resignation of Superintendent Chris Wood.

Photo: Tracy Marchionda

Drink service bars sculpted from blocks of ice occupied spaces in the patio behind the Watkins Glen Harbor Hotel.
'Fire & Ice' ends 3-night run at Harbor Hotel

The annual "Fire & Ice" celebration at the Watkins Glen Harbor Hotel -- an event generically known as the Ice Bar -- ended Saturday evening. The event featured local wines, beers, and food samples from local establishments available in the ballroom. On the patio behind the hotel, warming fires helped ward off the winter's chill, and were interspersed with drink bars sculpted from blocks of ice, an ice throne, and plenty of camaraderie. The event raises awareness of, and funds for, the Schuyler Health Foundation.

Photo: Tables in the hotel ballroom were laden with food for the large turnout of attendees.

Storm gridders honored at board meeting

Members of the 2022 Schuyler Storm football team -- a combined squad of Watkins Glen and Odessa-Montour High School athletes -- each received an Outstanding Athletic Achievement Award certificate Monday night at a meeting of the Watkins Glen School Board. The team was being honored for winning the Section IV Class C Independent Football championship this past fall. Athletic Director Rod Weeden praised the team for its success, and then the certificates were distributed by Coach Trevor Holland. A photo of the recipients is on Schools.

Photo: One of the Achievement Award certificates.

Rotary honors 6 as Students of the Month

Having fallen behind in its monthly Student of the Month award program, the Watkins-Montour Rotary Club honored six students Thursday -- three each from the Odessa-Montour and Watkins Glen High Schools. And the club welcomed a new member. Schools.

Photo: Each honoree received a plaque.

Crackdown urged on 'sticker stores' in state

State Senator Tom O'Mara and Assemblyman Phil Palmesano (pictured at left) joined other area legislators and law enforcement officials Thursday at a press conference urging state passage of a law that would lead to a crackdown on "sticker stores" that have proliferated since passage of legislation permitting recreational marijuana use. Government.

Fatal fire in Town of Orange is being probed

The Schuyler County Sheriff's Office is investigating a fatal structure fire that occurred in the early morning hours of January 15. The Beaver Dams Volunteer Fire Department responded to 1811 Hornby Road in the Town of Orange for a garage fire. Firefighters discovered a body during fire suppression efforts. The identity of the victim is not being released at this time, pending positive identification. The Schuyler County Fire Investigation team and New York State Office of Fire Prevention and Control are assisting in the investigation.

Houck to become superintendent at Bath

GST BOCES Superintendent Kelly Houck has agreed to become Superintendent of the Bath school district, effective July 1st. Houck, who secured a five-year contract, said she was "humbled and gratified" that Bath "reached out to me." She said she "thrives" in a job where she works closer with kids than the travel-heavy BOCES (Board of Cooperative Educational Services) job offered. The BOCES Board will meet soon to discuss finding her successor. She has been at BOCES for two years after serving as Superintendent in the Dundee school district, and before that as Superintendent in the Canaseraga district.

Photo: BOCES Superintendent Kelly Houck. (File photo)

Board honors WGHS girls soccer champions

The Watkins Glen High School girls varsity soccer team -- which won the Section IV, Class C title this past fall -- was honored by the district School Board on Jan. 9. Each member of the team received a certificate of Outstanding Athletic Achievement from Athletic Director Rod Weeden before Superintendent Kai D'Alleva praised the squad for the hard work it embraced in pursuing its goal of a sectional title. For a team photo and a look at one of the certificates, see Schools.

Photo: Michaela Wheaton, flanked by teammates Maddie Tuttle, left, and Natalee Oliver, holds the team's Section IV championship plaque.

The ribbon is cut in front of the Pangea Global Teahouse.
Ribbon cutting marks opening of Teahouse

The Pangea Global Teahouse celebrated its grand opening with a ribbon-cutting celebration Thursday morning in front of the business, located in the former Watkins State Bank building at 221 N. Franklin St. in Watkins Glen. Various dignitaries welcomed the business owners, Suzanne Mathews and Keith Hill, in brief remarks preceding the ribbon cutting. The Teahouse prepares teas and treats from all over the world. Business.

Photo: Teahouse owners Suzanne Mathews and Keith Hill.

County Judge Matt Hayden swears in Legislators Phil Barnes, foreground, and Carl Blowers, both re-elected in November.
Legislators re-elect Blowers as chairman; appoint Chronis to 4-year administrator term

Carl Blowers was unanimously re-elected by his fellow legislators to a fourth one-year term Wednesday morning as chairman of the Schuyler County Legislature. The governing body, meeting for a brief organizational session in its County Office Building chambers, also appointed Fonda Chronis, who has served as County Administrator for the past year, to his first four-year term in that post. Sworn in to four-year terms as legislators were incumbents Blowers and Phil Barnes, each re-elected by voters in November.

Photo: County Administrator Fonda Chronis at Wednesday's organizational meeting.

Schuyler EMS helps Buffalo after storm

Medical Technicians with the new Schuyler Emergency Medical Services are home after helping Buffalo first responders following the storm there. People.

Keeping watch

New Year's Day 2023: Two mature bald eagles, George and Martha, keep watch for fish at the confluence of Catharine Creek and the Barge Canal. They are overwintering in the Queen Catharine Marsh. (Photo and description by Mark Taylor)

WGHS 2017 state title hoops team inducted into the Senecas' Weightlifting Hall of Fame

The 2017 Watkins Glen High School girls basketball state championship team has been inducted into the Senecas' Weightlifting Hall of Fame, hall originator Ralph Diliberto -- who helped that team weight-train -- announced on Dec. 28. "All of the puzzle pieces fell into place that year under the guidance and direction of Coach Alicia Learn, assisted by Coach Harold Chaffee and Coach Scott Morse," said Diliberto. "Every member of the team took ownership of their strength and conditioning with great determination."

Photo: From left, WGHS Athletic Director Rod Weeden, Coach Alicia Learn with induction plaque, and Ralph Diliberto.

Schuyler Legislature holds year-end meeting

The Schuyler County Legislature on Wednesday morning held its annual year-end meeting, wrapping up resolutions that needed approval before the new year along with other measures. Among resolutions passed: approval of the appointment of Chad Hendrickson and Margaret Lawrence to SCIDA (the Schuyler County Industrial Development Agency) for the term of Jan. 1, 2023 through Dec. 31, 2025.

Photo: Legislators Mark Rondinero (foreground) and Phil Barnes at the year-end session.

From left: Christine Stierly, Carrie Youmans and Emily Miller of Schuyler Hospital Rehab Services pose at the lunch. (Provided)
Schuyler Hospital, Seneca View employees recognized; leadership serves them lunch

Schuyler Hospital and Seneca View Skilled Nursing Facility senior leadership hosted their annual employee recognition lunch and celebrated "Ugly Holiday Sweater" day at both facilities on Wednesday, Dec. 14th.

This annual tradition, where senior leadership serves the employees as a thank-you for their hard work throughout the year, was put on hiatus during the Covid pandemic.

The senior leadership served roast prime rib, pork tenderloin, mushroom ravioli, steamed vegetables, mashed potatoes and cake in celebration of the holidays and in recognition of their employees' dedication and hard work throughout the year.

Photo in text: Schuyler Hospital President and Cayuga Health Assistant CFO Rebecca Gould serves food to the hospital's Chris Brink during the lunch. (Photo provided)

Assemblyman Phil Palmesano, right, presents a Resolution from the state to retired Schuyler County Sheriff Bill Yessman.
State resolution, proclamation honor Yessman

Retired Schuyler County Sheriff Bill Yessman was honored at the Dec. 12 Schuyler County Legislature meeting with the presentation of a pair of certificates from New York State legislators, presented by Assemblyman Phil Palmesano on behalf of himself and State Senator Tom O'Mara. An Assembly Legislative Resolution said it was honoring Yessman "upon the occasion of his retirement after 36 years of distinguished service to Schuyler County Law Enforcement." A framed Proclamation "commemorating his retirement" extolled his "outstanding career achievements."

Santa Claus waves to the spectators lining Franklin Street during the Village Christmas parade.
Village Christmas draws crowd to Watkins

A heavy turnout of festival spectators wandered Franklin Street in Watkins Glen Friday night, Dec. 9 during the 29th annual Village Christmas. With temperatures in the mid 30s, outerwear ranged from winter coats to short-sleeve shirts as visitors bought crafts and food along the sidewalks, and voted in a Chili Cookoff outside the Cabins to Castles real estate office. A parade with fire trucks, horses, a hot-air balloon flame-shooter and creative floats entertained for a half hour, while a petting zoo was a popular stop throughout the three-hour festival. Also popular: a Pop-Up Shops array of businesses inside the Chamber of Commerce building, complete with music by the trio of Charles, Ed & Isabella. Features.

Photo: One of Santa's elves in the parade.

O-M Board appoints interim superintendent

The Odessa-Montour School Board on Dec. 8 named longtime educator Tracy Marchionda as the district's interim superintendent in the wake of last week's resignation by Superintendent Chris Wood. Marchionda, most recently Interim Director of Curriculum and Special Education in the Hammondsport School District, was to start her new duties Friday morning. Marchionda taught the 2nd and 5th grades in the Dundee School District starting in 1989. From 2000-2011 she served as a principal and then as Director of Curriculum and Instruction in the Bath School District, and from 2011-2022 was employed by the Geneva City School District, gaining the post of Assistant Superintendent in 2020. She retired from Geneva in August before taking the interim Hammondsport job. She will serve as Interim Superintendent for O-M until a permanent superintendent is found.

Photo: Interim O-M Superintendent Tracy Marchionda

Odessa Board OKs ambulance service pact

The Odessa Village Board on Dec. 5 approved a proposed agreement with Cayuga Health Systems for the use of the new Village Office Building at 1928 County Road 15 by Cayuga for the housing of an ambulance and crew as part of Schuyler County's new emergency response system. Plans call for ambulance facilities in three locations in the county: in Watkins Glen, Odessa and Tyrone. The village board agreed to a five-year lease with the receipt of monthly rental and utility charges. The 24/7 Odessa ambulance crew will have a vehicle bay in the primary building's garage, sleeping quarters in the building (a former home), and use of the structure's kitchen and restroom facilities, but will provide its own internet service. The agreement goes back to Cayuga Health for final approval.

Photo: Odessa Mayor Gerry Messmer at Monday's meeting.

Chris Wood resigns as O-M Superintendent

Chris Wood, who was in his 8th year as Superintendent of the Odessa-Montour School District, resigned Friday, Dec. 2, the departure to take effect immediately. Wood, saying that "physically, mentally and emotionally, I can no longer" do the job, announced his decision in a memo to staff members. In a phone conversation Friday night, he added this: "I love Odessa-Montour. It's been good to me and my family for many years. It has a great School Board, a great Administration team, a great staff and students who are second to none. I will miss all of those people." The text of his message to staff can be found on the Schools Page.

Photo: Chris Wood (File photo)

Dozens of packages were delivered by Hesselson's to the Seneca Santa storage room in Watkins Glen's First Presbyterian Church.
Seneca Santa truckload delivered in Watkins

More than 30 Watkins Glen High School student-athletes helped offload a truck from Hessleson's store in Elmira Heights Thursday that delivered scores of cases of Christmas gifts for the Seneca Santa program. The Hesselson delivery -- sold to the Seneca Santa program wholesale, an annual event -- included games, toys, sporting equipment and other items destined for delivery Christmas Eve morning to kids 2-12 in more than 100 Schuyler County families in need. Seneca Santa, which has operated since the early 1940s, is overseen by Peggy Scott. She has two dozen volunteer helpers, whose efforts lead to distribution of the gifts by the county's fire departments.

Photo: Ball that arrived in one of the cases.

The stark autumn beauty on Seneca Lake's shoreline

This photo was sent to us by Liz Fraboni, snapped along the shore of Seneca Lake, near Hector on Nov. 24th. The fading sun reminds us of the warm season past, and the nearly leafless branch foretells the winter season to come.


Photo by Liz Fraboni

The Odessa File All-Sports Autumn All-Stars

The First, Second and Third teams are unveiled, along with The Odessa File's Schuyler Fall MVP. Sports.
Storm football team wins postseason playoff. Sports.

Odessa-Montour Junior High School students participating in the food drive included Haley Young, Sidney Pike, Lauren Signor, Ella Kramer, Rianne Drake, Peter Dechow, Philip Coleman, Hannah Albertsman, Thomas Mace, and David Heichel. (Photo by Holly Faulk)
O-M Junior High students collect, donate food

The Odessa-Montour Junior High School Student Council on Friday delivered 500 cans and food items to the Food Pantry after a two-week 7th and 8th grade food drive. Students are shown at right loading a bus with the food outside the school.

The information and photos were provided by Junior High Student Council Advisor Holly Faulk.

Rotary honors Sarah Barr as Student of Month

Odessa-Montour High School senior Sarah Barr was honored Thursday by the Watkins-Montour Rotary Club as its O-M Student of the Month. Barr was introduced by Physics and Chemistry teacher Doug Chapman, who said the honoree has done "a tremendous job in both" demanding classes while remaining "super dedicated" to other pursuits such as athletics and Student Council. She is, he added, a caring person who is "highly regarded" by her classmates and teachers. Barr, who plans to enter a nursing program at a college yet to be determined, said she's "always been involved in everything," and thanked Rotary, noting: "It's nice to have this validation."

Photo: Teacher Doug Chapman and Sarah Barr.

Schuyler Legislature approves 2023 budget

The Schuyler County Legislature on Nov. 14 unanimously approved a $59,124,384 budget for 2023. The approval followed a public hearing at which the spending plan was outlined by County Administrator Fonda Chronis (pictured at right). The tax rate will be $6.26 per $1,000 of assessed valuation. The tax levy will be $11,180,310, up 1.26% from the current year.

Montour Falls names new clerk, new treasurer

Montour Falls Mayor James Ryan has announced the appointment of a new Village Clerk and a new Village Treasurer. Government.


Photo: From left, Village Clerk Emily Byers; Mayor James Ryan; and Village Treasurer Laurie Thompson.

Legislature approves new ambulance service

The Schuyler County Legislature, meeting in special session Nov. 9th, approved a contract with Cayuga Health System for a new ambulance service in the county. The Legislature passed two resolutions -- one that authorizes a contract with Cayuga Health Transport, LLC, "a New York Not-for-Profit Corporation whose sole member is Cayuga Health System, Inc." The other approves a schedule of fees to be charged to those people utilizing the new ambulance service. The contract is scheduled to take effect on Dec. 1 and go for two years, with a longer-term agreement expected by officials after that.

Photo: Legislature Chair Carl Blowers.



An e-mail issue
One of my e-mails has developed a stubborn streak: most items don't seem to be coming through on it. Use this one, which I'm incorporating in the links at the bottom of each page:

For other recent Schuyler County news, click here.

Want to e-mail this website? Just click below.

Want to contact us?
You can write to: P.O. Box 365, Odessa, NY 14869
You can call: (607) 742-2772
You can email:
chaef@aol.com

For other recent Schuyler County news, click here.

Area historical photos can be found on History.
For full coverage of the 2013 Alice Trappler murder trial, you can click here.

For other recent Schuyler County news, click here.




Click on the ad above to reach the ZiffLaw website.
--------

Click here or on the ad above to reach the Schuyler County Partnership for Economic Development website

--------------------------------

Click here or on the ad above to reach a Chamber of Commerce website.

--------------

Click on the ad below.

-------------

Click on the ad below for more information.

For more information about Public Health,
visit its website here.

------------

Classified

Looking to earn some back to school clothes money -- or start saving for Christmas? I'm looking for an energetic, dependable person to help with Odessa home deep cleaning/organization projects. Dates and times are flexible and the pay is good! Please call 607-594-3141 for more details.

--------

Watkins Glen's Annette Rodriguez has published her second book of poetry, titled "Surfaced. See me, Understand Me." It is available online at Amazon and Barnes & Noble, and on her website here.

-------------

Read The Stoneware of Havana, N.Y. and Its Makers
by Allen F. Sweet.

A history of the manufacturing of Stoneware in that village (Montour Falls) from 1850-1888. More than 100 color photos.

Available at the Schuyler County Historical Society Museum.

-----------

A book of poetry by J.A. Bauman of Watkins Glen -- "words that God gave me to share with you." Available through Amazon.com.

-----------

A Christian-based autobiography written by Melinda Kreischer, pen name for a long-time Finger Lakes area resident. Ordering information can be found here.

----------

My Wild Ride: The Untamed Life of a Girl with No Self-esteem, an autobiography by ex-Throughbred trainer Susan Bump -- who grew up in Montour Falls -- is now available in e-book formats at major retailers including Amazon.com

------------

Click on the ad below to go to the Schuyler County Transit schedule.

-----------

The Elizabeth Amisano Ovarian Cancer Education Fund
Live Like Liz, Inc.
P.O. Box 434
Watkins Glen NY 14891
www.LiveLikeLiz.org
LiveLikeLiz@yahoo.com

---------

----------------

A novel by Steve Piacente about a military cover-up, and about the ethical boundaries of journalism. For a closer look, click here.

---------

The author, J.N. Brown, is a 2005 graduate of Odessa-Montour High School. He works at Corning Inc. To visit his website, click here.

----------

An account of a daughter's eating disorder and her mother's seeming helplessness and desperation in the face of it -- and yet a story of hope, love and survival, and a lifeline to other parents dealing with obsessive behavior. $17.95 from ecwpress.com

-----------

A self-help guide to understanding the role of emotions, this book offers a four-step path to emotional mastery and freedom. $15.95 from Infinitypublishing.com

-------
An eternal message of lights, hope and faith

The week following Susan Haeffner's passing was fraught with signs -- most of them light-based, and one in the form of a vision. Here the editor relives those days in an effort to pass along a message of hope and faith. Message.

Above: The Aurora Borealis (From the Internet--as seen in Scandinavia)

-----------
Oh, the famous faces I've seen

The editor has been thinking about fame (a commodity foreign to him personally), and about the famous people he has encountered. Some thoughts on the subject. Famous.

The Sound and the Silence: A Memoir
Some things in life can mean a great deal -- can embody hope and dreams ... and memories. The sailboat is one such thing for the author. Silence.
---------

Some sports stories and essays inside
Check out our sports related stories and essays, located at the bottom of the Sports Page.

Some special feature packages
From stories of life years ago along Steam Mill Road, to stories by the editor -- you can find them at the bottom of Features.
---------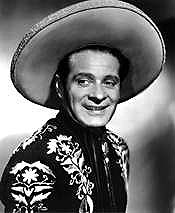 The editor's long search for some childhood icons
When he was a child, the editor let fear get the better of him while he was watching a pair of beloved TV heroes in peril. The scar from that experience lingered for decades. For a journey through what the editor's son calls "a weird obsession," click here.
Above: One of the heroes in question.
------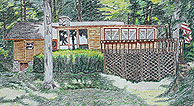 A cabin in the woods
The editor travels, figuratively, back in time to an old haunt, familiar faces and warm memories. Cabin.