Click on the ad above to reach the Glenora website.
--------------
Seneca Harbor Station & Captain Bill's
To reach the website of the Seneca Harbor Station and Captain Bill's, click here.
Captain Bill's and Seneca Harbor Station is accepting job applications for all positions. Please stop in and fill out an application at Seneca Harbor Station or email: shs@stny.twcbc.com to be scheduled for an interview.
-------------
Senka Agency

We pride ourselves on providing outstanding customer service.
We truly care about each and every client.
Give us a call or stop in and see why so many people have switched.
Monday-Friday 8:30-5:00.
After hours and weekends by appointment.
Always "Working to Serve YOU Better"
-----------
Click on the ad above to visit the Visions Credit Union web site -- you deserve a financial partner that has your best interest in mind!
------------
Watkins Glen Supply, Inc.
P.O. Box 70
2768 State Route 14
607-535-2454
wgsupply@gmail.com
www.wgsupplyny.com
_____________
The Great Escape
Ice Cream Parlor
We will still be making homemade ice cream cakes, To-Go Pints and quarts of ice cream for pickup throughout the winter. You can Pre-order through our Website:
www.thegreatescapeicecream.com

607-535-7354 (Leave a message)
info@thegreatescapeicecream.com
We will also be releasing our Thanksgiving Dessert Menu so you can pre-order cookie trays, pies, pumpkin rolls, fruit tarts and ice cream ready the week of Thanksgiving!
Even though our storefront at 221 S. Franklin St., Watkins Glen is closed, we are still in there busy making and creating.
-------------
The Odessa File's
Primary Pages
Sports
People
Features
Business
Government
Forum
Schools
PSA
Calendar
History
Obituaries
Wine & Tourism
Classifieds
Agriculture
Columns

We also have a Business Card Page. Click here.

Odessa Wine
and Spirits
We are located on Main Street in Odessa, next to the Tompkins Trust Company branch.
Send us an email to sales@odessawinesandspirits.com to let us know what you would like us to have in stock.
-----------
SCT Computers
Apple Certified Technicians
Microsoft Certified Systems Engineers
A+ Certified Technicians
Visit us at 306 N. Franklin St., Watkins Glen, 607-535-2495
or
124 Main St., Penn Yan
(315) 694-7399
Email:
Support@SCTcomputers.com
www.SCTcomputers.com
----------------


Your authorized FedEx ship center
M-F 7:30-5:30 (Cut off time 3 pm)
Sat. 10-2 (no pickups)
306 N. Franklin Street
Watkins Glen NY 14891
607-846-7377

Pavilion, Picnic Area, BBQ Pit available with reservation.
Memorial Day Service
every Memorial Day 11 a.m.
Check out this beautiful park.
Forms for engraved bricks or benches are available at
visitors center or at schuyleramericanlegion.com
Questions? Call Clayton Snow
607-742-5565
--------------------
Click on the ad below to go to the United Way of Schuyler County website.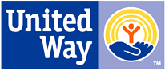 ---------------
For your convenience, we have installed the link below to make donations to this website easier. Now you can utilize your PayPal account or your credit card.

--------------
We also have a Business Card Page. Click here.
-------------
We also have a Business Card Page. Click here.
----------------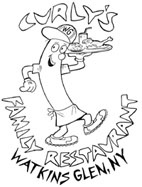 Curly's Restaurant is a page sponsor -- of our People Page. People.
Other page sponsors:
Business -- Sidle Insurance
Sports -- Cayuga Health
Features -- Open
Government -- Jr. Specchio's Inc.
Schools -- Watkins Sporting Goods
Calendar -- Hi-Lites
Forum -- Warren Real Estate
------------------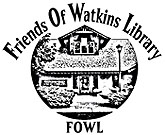 To reach the FOWL website, click on the logo above.
-----------
To go to Jim Guild's Famous Brands website, click on the drawing above or here.
-----------------
Our Primary Pages
Sports
People
Features
Business
Government
Forum
Schools
PSA
Calendar
History
Obituaries
Wine & Tourism
Classifieds
Columns
-----------
The IBEW Local 241 is a sponsor of this website
We also have a Business Card Page. Click here.
---------
Click below to go to the
Rotary Club website.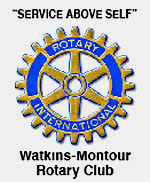 ----------

To reach the website of the Five Rivers Council, Boys Scouts of America, click here or on the logo above.
--------
To reach the Watkins Glen School District website, click here.
--------------
Check this out:
-------------
Contact this website at:
chaef@aol.com
----------------
4 Novels by the editor
Island Nights
Excerpt here.
The Islander
The entire novel:
Cabins in the Mist
Excerpt here
The Maiden of Mackinac
Excerpts Maiden
---------------


Click on the ad below to reach the Seneca View website.



Ribbon-cutting marks Cruise Terminal opening

Local and state dignitariies were on hand Tuesday morning for a ribbon-cutting ceremony marking the first private-sector Downtown Revitalization Initiative project completed in Watkins Glen, the new Port of Seneca Cruise Terminal Building -- successor to the old Captain Bill's gift shop on the southern shore of Seneca Lake. For a story and photos, see Business.



Photo: Mark Simiele, owner of the new Port of Seneca Cruise Terminal Building, speaks at the ribbon-cutting ceremony.

3 new COVID-19 cases; 4th death reported
Schuyler County Public Health reported Tuesday morning that it had received word of "the passing of a fourth community member who had tested positive for COVID-19. The individual was a female in her 70s. Our thoughts are with her family and friends during this difficult time."
Public Health also reported 3 new COVID-19 cases in the county, bringing to 315 the number in Schuyler since the pandemic began.
There are 31 active cases in the county, with 5 individuals hospitalized. A total of 280 people have recovered. A total of 165 contacts are in quarantine, while the seven-day-average positivity rate stands at 4.3%.
The Town of Dix has had the most cases in the county (97, or 31%), while Hector has had 57, Montour 45, and Catharine 44.

Schuyler Toys for Tots campaign is under way

Check out Schuyler County drop-off spots and how to apply for toys. It's all in a Letter to the Editor. Forum.


Photo: Toys for Tots is part of a U.S. Marine Corps Reserve Foundation program.
Seneca Santa accepting new gift items. Forum.

Sheriff's Office warns about scam phone calls

The Schuyler County Sheriff's Office has received several complaints of residents receiving phone calls originating in Texas but displaying the phone number of the Sheriff's Office: (607) 535-8222. The caller is attempting to get Social Security numbers and other personal information.

Do not answer such a call. If you do answer, hang up if asked for personal information. Remember: the IRS and Social Security Administration will not call for information. If you suspect a call may be legitimate, hang up and look up the number for the agency and call them back. The Sheriff's phone number -- (607) 535-8222 -- is an incoming number only. Calls from the Sheriff's Office will display a different number.

A foggy day outside Odessa

The fog settled in earnest Monday in the hills outside Odessa, eventually spreading to the village itself. This shot of the Hoffman Farm at Catharine Corners -- up the hill from Odessa, and the site for many years of a summer Cheese Festival -- was snapped coming down the Ridge Road by Liz Fraboni.

Cuomo veto welcomed by area state legislators
Area State Senators and Assembly members react after Governor Andrew Cuomo vetoes legislation that they said would have impeded, not helped, protection of our waterways. Government.

A column by State Senator Tom O'Mara

New York State Senator Tom O'Mara provides us a weekly column from Albany. This week: "On the brink of making it worse for farmers." Column

Left: State Sen. Tom O'Mara

Fire prevention lesson: Don't Be a Red Bulb!

Schuyler County fire officials, prevented by the pandemic from entering schools to teach fire prevention, are presenting their messages on The Odessa File. For the first in a series of articles on fire prevention, click here.

2 added to The Essentials of Schuyler County

Two more honorees have been named to The Essentials, joining 24 other individuals named by a committee two years ago. The Essentials are outstanding Schuyler County residents or natives who have impacted life here or elsewhere. None is in the Schuyler County Hall of Fame, but perhaps will be. Essentials.




Looking to buy pre-1970 memorabilia: cards, magazines, posters, programs etc. Call Charlie at (607) 742-2772.

And inside

The Schuyler County Historical Society will take part Nov. 13 in the 2nd annual FLXGives! Society.

For Part 1 of "Schuyler County and Me," reprised, Click here.
For Part 2, click here.
For Part 3, click here .
For Part 4, click here.
For Part 5, click here.

******
The Editor's Columns

--Obituaries--
Death Notices on the Obituary Page.

Allison Carrie Gallow, 23, of Hector.
Susan Anne Iles McCarty, 52, of Watkins Glen.
MaryLou Sowers, 90, formerly of Valois.
Donna Wickham Johnson, 82, formerly of Lodi.
William "Bill" Davis, 78, formerly of Watkins Glen.
John (Jack) F. Culligan, 82, of Watkins Glen.
Bruno Antony Tallarida, 63, formerly of Schuyler County.
Chante M. Northrop, 23, of Montour Falls.
Gary Kevin Lawrence, 57, of Montour Falls.
Horace "Art" VanDyke, 80, of Rock Stream.
Betty V. Glick, 95, of Monterey.
Georgia Pert Paladino, 88, of Odessa.
Mario A. Pevo, 54, of Alpine.

| | | |
| --- | --- | --- |
| | | To reach the Famous Brands website, |

WG schools going virtual on Nov. 30, and then nearly full-time in school after Christmas break

The Watkins Glen school district will go fully virtual in its education on Monday, Nov. 30 in a move designed to bring students back into the classroom full-time (or nearly so) after the first of the year. Superintendent Greg Kelahan (right) said the period of virtual education will enable the district to adjust schedules, reconfigure classrooms and prepare transportation for the move to full-time in-school education on Jan. 4 -- away from the hybrid schedule it has been following this school year (in which students attending school have done so just two days a week). Students will have the options of virtual learning or in-school education, with PK-6th grade attending classes on-site five days a week and 7th-12th graders at least four days, with Wednesday likely virtual because of staffing issues. Schools.

In the 2010 IAC Large Division championship game, Watkins players included, in white from left, Austin Stephany, Chris Duane and Ethan Roth.
Remembering a WGHS championship day

Ten years ago, a group of Watkins Glen High School soccer players won the IAC Large Division championship game over Trumansburg -- a memory that brings some pleasure in a pandemic era that has yielded neither local high school sports nor much to smile about. To revisit that game, see Soccer.

A guest column by Leslie Danks Burke

Leslie Danks Burke is a regional public advocate who recently ran for the New York State Senate in the 58th district. Here she provides a column titled "Thanksgiving." Column.





Left: Leslie Danks Burke


The trouble with mascots ...

The issue of Native American nicknames and mascots in our schools has become one of growing concern. Column.

------

Anyone caring to advertise may contact the publisher, Charlie Haeffner, at publisher@odessafile.com for information.

A legal column from Ziff Law's Jim Reed

Attorney James B. Reed of the Ziff Law Firm in Elmira offers this regular column, tackling issues that you might encounter in your daily lives. This time: "Medical nightmare for two girls, their families." Column.




Left: Attorney Jim Reed



Click the ad below to reach the Hazlitt 1852 website.
Click here to reach the Hazlitt 1852 Facebook page.

Want to phone The Odessa File?
You can reach us at (607) 742-2772



Click on the ad below to reach the
Seneca Harbor Station and the
Captain Bill's Seneca Lake Cruises site.
The Seneca Legacy dinner cruise ship.


Notarfonzo honored with Paul Harris award

Kathie Notarfonzo (pictured on the left with Rotarian Michelle Benjamin), has been named a Rotary Club Paul Harris Fellow -- which celebrates "service above self" -- for her multiple involvement in the business and civic life of Watkins Glen. Kathie, a fitness instructor at Exercise Enterprise in Watkins since 1985, is also a yoga instructor, a trained health coach, and operator of Inner Peace Floats on 4th Street. She also started the annual Turkey Trot on Thanksgiving mornings in Watkins, encouraging participants to donate food to Schuyler Outreach's Food Pantry; is on the board of MR Hess Home Works, a local not-for-profit educating the community about suicide and prevention; and has been employed by the Finger Lakes State Parks since 1986, working her way up to the second in command. She lives with her husband Mark and three sons in Hector.

Camping World Truck Series sets WGI return

The NASCAR truck series will return to Watkins Glen International on Aug. 7 for the first time since 2000 -- part of a doubleheader with a NASCAR Xfinity Series event. Sports.

Watkins man charged with Grand Larceny

Louis A. Latorre, 46, of Watkins Glen has been arrested on a charge of Grand Larceny, 2nd degree, a class C Felony, after allegedly stealing over $50,000 from Watkins Glen Supply (right), a hardware business at 2768 State Route 14 in the Town of Dix. The Schuyler County Sheriff's Office said Latorre is accused of stealing the money over a 6-year period while employed at the business. He was arraigned in the Village of Watkins Glen court and released to reappear in Town of Dix court at a later date.

Danks Burke concedes State Senate election

Leslie Danks Burke (right), Democratic candidate for State Senate in the 58th district, has conceded the election to the incumbent, Republican Tom O'Mara. A press release said that while Danks Burke "significantly narrowed" O'Mara's lead during the absentee ballot count, "there are no longer enough outstanding ballots to fully close the gap." In a statement, she said: "Based on the numbers we have seen so far, it is clear that we will not see the outcome we hoped for. And out of respect for the voters and the principles on which our democratic republic is founded, we accept this outcome for the next two years." Looking ahead, she said: "Today's results are a disappointment, yet we know that this is a long game. ... As every ball player knows -- Good game, good game! And I'll see you on the field next time."
O'Mara thanks voters. Government.

Glen Gators cleared to use Community Center

The Watkins Glen Village Board Tuesday night unanimously approved a request by The Glen Gators swim club to use the Watkins Glen Community Center three evenings a week, with the usual facility fee waived. "This was really a no-brainer," said Mayor Luke Leszyk. Government.

Photo: Watkins Glen Mayor Luke Leszyk during Tuesday's Zoom session.

O'Hearn: Yellow designation seems unlikely

Schuyler County Administrator Tim O'Hearn says that given the small size of Schuyler and the relatively low number of active Covid-19 cases here, it seems unlikely that the state would move the county into its Yellow Zone of pandemic restrictions. Government.

Photo: Schuyler County Administrator Tim O'Hearn (File photo)

Remembering Bill Davis ... by Brian O'Donnell

Historian and former Watkins Glen principal and School Board member Brian O'Donnell weighs in on the life and times of former Watkins Glen School District Athletic Director Bill Davis, who died recently in Florida. Forum.




Photo: Brian J. O'Donnelll (File photo)

BOE nixes 2 requests; super eyes remote plan

The Watkins Glen School Board on Monday, Nov. 16 rejected a request for a winter conditioning program, and turned down the Glen Gators' request to use the school pool. Board members also heard Superintendent Greg Kelahan (pictured at right) explain how he is considering transitioning the district to fully remote education through the holidays. Schools.

Danks Burke's Schuyler lawsuit is dismissed

A New York State Supreme Court Judge has thrown out the lawsuit filed by Democratic New York State Senate candidate Leslie Danks Burke against the Schuyler County Board of Elections. Government.

Garage burns on Beranek Road. (Photo provided)
Fire levels garage workshop in Town of Cayuta

Firefighters from around the area rushed shortly before 6 p.m. Sunday to the scene of a two-story garage fire at 1475 Beranek Road, just off Route 224 near Alpine Junction, in the Town of Cayuta. The blaze, fanned by high winds, was -- as one observer said -- "a-ripping" through the 30-by-40-foot workshop structure when firefighters arrived, They concentrated on saving a nearby house that sustained exterior damage, a propane tank and various vehicles. The cause of the blaze is under investigation. Firefighters from Odessa, Montour Falls, Burdett, Town and Country, Watkins Glen, Newfield, Millport, Beaver Dams and Mecklenburg responded. Also assisting were the Schuyler County 911 Center and the NYS Department of Environmental Conservation.

Photo: Firefighters work the scene of the fire.

Seventh grader Desiree Groves, left, and the Great Escape's Jackie Honsberger, displaying the $200 check that went to the Humane Society to help in its operations.
7th grader and Great Escape donate to HSSC

A "Pints for Paws" fundraiser by the Great Escape Ice Cream Parlor in Watkins Glen -- an effort based on a 12th birthday wish by Watkins Glen 7th grader Desiree Groves, who the Great Escape's Jackie Honsberger said "loves supporting the Humane Society" -- generated a check for $200 presented by Honsberger Saturday morning to the Humane Society of Schuyler County outside its facility on Marina Drive in Montour Falls. Also donated: Toys, collars, nail trimmers, and other goodies for the dogs and cats inside, provided by Desiree and her parents, Kera and Ron Groves of Watkins Glen. The Great Escape has also raised funds in the past for other local causes.

Lakeside Veterinary donates holiday food

The Montour Falls-based veterinary service provides 90 boxes of stuffing mix, 150 boxes of Jello and 150 cans of cranberry sauce to Catholic Charities' Food Basket Giveaway. People.

Photo: Dr. Martha Hawksworth of Lakeside Veterinary with the food donation. (Photo provided)

Mitrano concedes Congressional race to Reed

Tracy Mitrano, the Penn Yan Democrat who challenged incumbent Republican Tom Reed in the recent campaign for Congress, admitted defeat Friday. Mitrano, who a press release said was "confident that the absentee ballot count is moving ahead methodically and fairly," called Reed to congratulate him for again winning the 23rd Congressional District seat. She also thanked her supporters for their help and encouragement during her two runs for Congress -- this year and in 2018. She said she had planned on waiting to concede until the long absentee vote count was completed, but said "the math has long pointed to a clear victory for my opponent" -- a man who she also criticized for his campaign tactics. "Running an honest campaign against an opponent who is not reveals some of the worst aspects of electoral politics today," she said. "To be attacked personally when the campaign should be about issues tarnishes my reputation in the community for no more benefit than to place my opponent's venality in bold relief."

Photo in text: Tracy Mitrano
Elections Board files motion to dismiss lawsuit
brought by Danks Burke. Government.


Palmesano reflects on the valor of veterans

Assemblyman Phil Palmesano says "I know brighter days are ahead. And ... I know a brighter future will be built on the foundation laid by every veteran who's ever served and every active duty service member who continues to fight for the country they love." Column.

Photo: Phil Palmesano

WGHS alum Bascom is marketing stars, brands

Watkins Glen High School track standout and 2012 graduate Charles Bascom has become a marketing force behind some of today's popular and rising social media influencers and athletes through his Los Angeles company, Wealth Garden Entertainment. Schools.

Photo: Charles Bascom (Photo provided)

Legislators Mark Rondinaro, left, and Van Harp at meeting.
Schuyler Legislature approves 2021 budget

The Schuyler County Legislature Monday night unanimously approved a 2021 county budget that includes decreases in the tax rate (from $7.18 per $1,000 of assessed valuation to $7.13) and the tax levy ($11,323,706, down about $500 from 2020). The $48,471,887 spending plan avoided a tax hike, Administrator Tim O'Hearn said, primarily because all employees on the county payroll agreed to freeze their wages in 2021, rolling any scheduled increases over for a year. "If there ever was a year to go to the taxpayers to balance a budget" with a tax increase, he said, "this was it." But because of the employees' wage freeze "we're not."

Photo: County Administrator Tim O'Hearn outlines the budget.

Flames shoot out of the eastern end of the Carriage House at 3rd and Decatur Streets in Watkins Glen. (Photo by Kyle Chedzoy)
Fire strikes historic Carriage House in Watkins

Fire late Thursday afternoon, Nov. 5th destroyed a portion of the historic Carriage House at the corner of 3rd and Decatur Streets in Watkins Glen. The structure, built in three sections, dates back to the 19th century. It has been owned since 1991 by Chris and Angeline Franzese, who reside in a large and historic house nearby. The eastern section of the Carriage House -- a former horse stable -- was effectively destroyed. The two-story central section of the building sustained fire and smoke damage on the second floor, and smoke and water damage on the first. The largest section, the west end of the building, escaped any major damage. No cause was immediately ruled, although a fire investigator said the blaze started in the former stable in the vicinity of a lawnmower used earlier. Fire.

Photo: A firefighter checks the cupola on the largely unscathed western end of the building.

Available on Kindle:
The Maiden of Mackinac

This story -- which spans 700 years and ranges from our region to Northern Michigan -- tells of a quest for the truth behind a legend ... the legend of a Native American maiden reputed to be centuries old. It was written by Charlie Haeffner, and is available now on Kindle at Amazon.com. To see the ad, click here.

Left: Cover art by Jon Haeffner

Montour Falls man sentenced in porn case
Government

Burdett church cancels Thanksgiving dinner

The Burdett Presbyterian Church will not be offering its traditional Thanksgiving Day Dinner this year. "After a great deal of discussion and prayer, given the COVID-19 pandemic,' the church announced, "the Session decided to err on the side of caution and cancel this year's dinner in the hope it can return next year. We thank you for your support over the past 15 years and look forward to delivering a Thanksgiving Day dinner in 2021."

Hector Wine Company celebrates 10 years

The Hector Wine Company recently celebrated its 10th anniversary and marked the milestone by releasing two new wines -- a Chardonnay and Cabernet Sauvignon. For a story on the business, on founders Jason Hazlitt and Justin Boyette, and on business partner Alexandra Bond, see Business.

Photo: New 10th anniversary wines. (Photo provided)

Gould: Let's all follow the guidelines on COVID

Schuyler Hospital President and CFO Rebecca Gould (pictured at right) says that "seven months into this worldwide pandemic, we are face-to-face with the enemy looming large at our gate" -- and that now is the time to work together toward "a common goal": to do everything we can to "get on the other side" of the still-spreading coronavirus. Forum.

Dr. Joshua Haentges joins Watkins dental firm

Joshua L. Haentges, DDS has joined the dental practice of Jeffrey Schultz, DDS at 703 S. Decatur Street in Watkins Glen. Dr. Haentges has three years of private practice experience and will be offering dental treatment to patients in all areas of general dentistry. People.


Photo: Joshua L. Haentges, DDS. (Photo provided)

Burdett firefighters: Always at the ready

A look at the award-winning fire department. Burdett.

Odessa honors two outgoing village trustees

The Odessa Village Board recently honored Thomas Letteer Jr. and Sally Hill for eight years of service as members of that board. Each was elected in 2012 and stepped down this year. Letteer, on the Dutton Peterson Library Board in Odessa before joining the Village Board, recently resigned after being re-elected to another 2-year term. Alijia Bailey was appointed to serve in his place. Hill did not seek re-election.

Photo: Tom Letteer and Sally Hill (Photo provided)

CCE Column: Energy and the Environment

Cornell Cooperative Extension of Schuyler County is providing a monthly column here on its ongoing educational activities and offerings. The 12th column -- Energy and the Environment" -- is by Executive Director Phil Cherry (left). Column.

A column by Odessa Mayor Gerry Messmer

The mayor provides us with his seventh in a series of columns on what is happening in Odessa. This time: "Summertime in Odessa is here!" Column.






Photo: Odessa Mayor Gerry Messmer



For other recent Schuyler
County news, click here.


Visit Jerlando's Ristorante & Pizzeria

Three locations: in Watkins Glen, Horseheads and Montour Falls

Click here or on the photo at left to go to the Jerlando's website. There you will find information about all three locations, plus menus.

Left: The front of the recently renovated Jerlando's at Franklin and 4th Streets, Watkins Glen


For other recent Schuyler
County news, click here.

Looking to advertise on The Odessa File?

We are always looking for advertisers to help promote their businesses and, by extension, our region. For a list of Odessa File Ad rates, click here.

Anyone wishing to contribute to The Odessa File -- which is dependent on advertising and donations -- may do so through a Paypal link in the left column of this page or by sending a check to The Odessa File, P.O. Box 365, Odessa, NY 14869.

Phoning The Odessa File?
You can reach us at (607) 742-2772
or reach us by email at chaef@aol.com

Danks Burke battling Elections Commissioner

A press release from Democratic State Senate candidate Leslie Danks Burke (58th district) said Tuesday that she is filing a petition in Schuyler County Supreme Court "in the wake of flip-flopping by the Elections Commissioner in preventing the campaign from inspecting affidavit ballots that the Board of Elections decided were invalid and so would not be counted."

"After first agreeing to allow me to inspect the affidavit ballots that the Board of Elections had decided would not be counted," Danks Burke was quoted as saying, "Commissioner (Joseph) Fazzary flip-flopped and refused to accept public inspection by the campaign. Mr. Fazzary said that he was being 'nice' to me before, and no longer felt like being 'nice.' But the decision about whether an affiidavit ballot gets counted has nothing to do with being nice, and is subject to rules and procedures. In our divided nation, the most important thing to do right now is be fully transparent to give every voter confidence that their votes are being counted and the electoral processs is working fairly. Preventing campaigns from reviewing rejected ballots just adds to more people believing the system is rigged and that they are being stopped from exercising their voice in our election."

Danks Burke trailed incumbent State Senator Tom O'Mara by about 23,000 votes after Election Day Nov. 3, with what she said were about 33,000 absentee ballots to be counted starting this week.

Photo in text: Leslie Danks Burke

Firefighters battle brush blaze along Gulf Road

The Odessa Fire Department responded at 3:53 p.m. Monday, Nov. 9 to a brush fire alongside Gulf Road in the Town of Catharine. When firefighters arrived, they found brush and woodland burning over about 5 acres and spreading toward the Connecticut Hill State Forest. Mutual aid was provided upon request from the Montour Falls, Beaver Dams, Mecklenburg, Watkins Glen, Trumansburg, Van Etten and Hector fire departments. The Millport Fire Department stood by at the Odessa Station. Odessa Fire Chief John Jelliff said that "due to the quick efforts of approximately 60 firefighters, the fire was contained after burning over 8 acres of woodland." The Schuyler County 911 center and New York State Electric and Gas also assisted. The cause of the fire, said Jelliff, was an arcing power line that ignited dry vegetation.

Photo: Flames on a hillside during Nov. 9 brush fire. (Provided)

Watkins Glen district staying remote Nov. 9-13

The Watkins Glen School District, whose instruction was completely remote last week after three positive Covid-19 tests, is remaining remote the week of Nov. 9-13. "Numbers in our county are not good," said Superintendent Greg Kelahan. "We have absences among staff that is making it hard to operate, two new positive students, and it's a partial week due to a Parent Conference day Tuesday nad Veterans Day on Wednesday." Before this past week, the district had been on a hybrid schedule that has had students in school two days a week and remote learning on three. The plan is to return to that schedule on Nov. 16.

What's next for the Glen Theater in Watkins?

With its sale complete, what is next for the Glen Theater? After being closed for a year, are films in the offing? SCOPED Executive Director Judy Cherry outlines the new owner's hopes and plans. Features.

Photo: Signs on theater front.

Congressman Reed declares win over Mitrano

Republican Congressman Tom Reed declared victory over Democrat Tracy Mitrano Tuesday night, Nov. 3, saying he was ready to get back to work in Washington.

Reed, who has served in Congress since winning election in 2010, declared victory at 11 p.m. after building a sizable 58.9-40% lead with 25% of the vote recorded. When 99% had been counted two hours later, the advantage was 63.1% to 35.8%. The vote count: 160,930 to 91,331, with absentee ballots to be counted.

"It's been a long, unusual campaign," said Reed, adding that "there are bright days ahead of us. We're gonna get Covid-19 in our rearview."

He called his victory "rewarding and humbling," and said "the sun will come up and we'll get right back to work."

Photo in text: Congressman Tom Reed.

Hazlitt 1852 Vineyards' wines shine in 2020

Wine ratings of 90+ and a Double Gold medal for Red Cat wine have been beacons for Hazlitt's in the year of the pandemic. Business.

From left: Legislators Phil Barnes, Mark Rondinaro and Van Harp at Oct. 13 meeting.
Legislature passes resolution expressing concern about Cayuta solid waste facility

The Schuyler County Legislature voted 7-1 on Oct. 13 in favor of a resolution seeking more state review of a planned solid waste material recovery facility in the Town of Cayuta, along Route 13. The lone "no" vote was cast by Legislator David Reed, who is from Cayuta. Among the concerns: heavy daily truck traffic and the facility's effects on "tourism, agriculture and human health." Speaking in the public portion of the meeting after the vote, Bob Mente, the head of Alternative Waste Services, Inc. of Newfield, the firm proposing the facility, said another company's waste transfer facility was approved in the recent past without such opposition. He said he wasn't against the resolution, but objected to information circulated by opponents "that has brought this situation to where it is." Also objecting was David Reed Jr. of Cayuta, who wondered "how the county can subvert home rule by even taking the matter up." To see the original resolution, amended slightly at the meeting, click here.

Photo: Bob Mente of Alternative Waste Services, Inc.
Other Legislature action. Government.

State Senator Tom O'Mara and challenger Leslie Danks Burke.
O'Mara builds big lead over Danks Burke

Republican State Senator Tom O'Mara has apparently turned back Democratic challenger Leslie Danks Burke in their race for O'Mara's 58th Senate District seat. The district encompasses Schuyler, Chemung, Steuben and Yates counties, and part of Tompkins.

Available statisitics showed O'Mara leading Danks Burke 61,743-38,561, or 61.6% to 38.4%. O'Mara led roughly 2-1 in Schuyler and Yates counties. With more than 25,000 absentee ballots reportedly yet to be counted, there was neither a victory declaration nor a concession, but the O'Mara lead was substantial enough to lead at least one TV news outlet to declare him the victor.

Meanwhile: Assemblyman Phil Palmesano (R-Corning) won another term by running unopposed.

--Joe Biden won New York State in the presidential race, capturing its 29 electoral votes.

-- In Schuyler County's Town of Orange, two races for Council seats were won by Republicans Heather A. Waters (a full term) and Maryann J. Friebis (to fill an unexpired term).

Photo in text: Assemblyman Phil Palmesano

Mayor, isolated with Covid, runs Zoom meeting

Watkins Glen Mayor Luke Leszyk is in isolation after testing positive for Covid-19, he explained at the outset of a remote Village Board meeting Tuesday night, Nov. 3. That isolation was the reason the board, which had recently conducted its meetings in person, held the Zoom session this time. Leszyk said he was exposed at a family gathering by "someone who brought something they shouldn't have." He added: "Everyone's fine, I'm fine, but I'm a little tired of sitting in my house." The board, in a 37-minute session, approved a delay in odd-even parking on 2nd Street between Decatur and Porter due to construction, as well as conducting other housekeeping matters.

Photo: Watkins Glen Mayor Luke Leszyk during meeting.

B.C. Cate goes to virtual learning Nov. 4-13

Due to possible Covid-19 exposure, two classes and associated staff at B.C. Cate Elementary School in Montour Falls are being placed in quarantine, although "no student or staff member has tested positive at this time," Odessa-Montour School Superintendent Chris Wood announced Tuesday afternoon. "After consulting with the Department of Health, the school physician and our school attorney," he said, "we have determined that B.C. Cate will transition to virtual learning from Wednesday, Nov. 4 through Friday, Nov. 13 in response to the staffing shortage caused by the quarantine." Hanlon Elementary School is already on remote learning through the same date. Wood said the move does not affect the Junior-Senior High School, where in-person classes will continue to be held five days a week.

Photo: O-M Superintendent Chris Wood.

Glen School Board gets Public Health update

The Watkins Glen School Board receives an update from Public Health Director Deb Minor on the current trend of the coronavirus, and sidesteps any discussion concerning a request by The Gators swim club to use the school pool for training. Schools.

Photo: Superintendent Greg Kelahan makes a point.

Hanlon Elementary School closes for 2 weeks

Hanlon Elementary School in Odessa is being closed Monday and its students transitioned to remote learning from Tuesday, Nov. 3 through Friday, Nov. 13 after a support staff member tested positive for COVID-19. Superintendent Chris Wood said no staff will be permitted in the school Monday unless otherwise directed while the building is thoroughly cleaned -- something he said is already done regularly. He was notified Sunday morning about the positive case, gathered his team in the district office and compiled a list for the Department of Health of those who might have been in contact with the individual. "I believe exposure was for one day," he noted. Teachers not quarantining will be permitted in the school starting Tuesday or can remote teach from home. Students at B.C. Cate Elementary and the Odessa-Montour Jr.-Sr. High School may attend school as regularly scheduled.

Left: Youngsters and their parents follow an Odessa fire truck along a village street in the Halloween Parade. Right: A trio of ballerinas in the march.
Parade highlights Halloween in Odessa

A parade of trick-or-treaters and their parents marching behind an Odessa village firetruck kicked off trick-or-treating in the village Saturday evening. The truck, moving very slowly, started at the school parking lot and made its way up College Avenue to Speedway to Merchant Avenue to First Street and back to College.

Photo in text: Odessa Mayor Gerry Messmer and his wife Cathy were among the parade participants, riding their horses.

Porsche Club donates alarms to Habitat

The Finger Lakes Chapter of the Porsche Club of America has donated combination CO2/smoke alarms to Schuyler County Habitat for Humanity to be used in construction of the current Habitat build on County Road 4 in the Town of Hector. People.

Reed: 'Politics has taken a disturbing turn'

Congressman Tom Reed (right) on Oct. 23 issued a statement regarding a threat made against him and his family. It read:

"Today, my family and I were threatened at our home in Corning. The cowards used a dead animal and a brick with a family member's name on it to try to intimidate us. We assure everyone such threats only energize us to stand stronger.

"We thank the local police and federal authorities, who are already investigating this disgusting attack against my family.

"Across the country, politics has taken a disturbing turn. We have to overcome this. I know that we can. We are all Americans first. What unites us is far greater than our political differences."

Court rejects Watkins school union's lawsuit

New York State Supreme Court Justice Christopher P. Baker on Oct.21 "denied and dismissed" a lawsuit brought by the Watkins Glen Faculty Association against the Watkins Glen School Board, the school district and Superintendent Greg Kelahan. The lawsuit asserted that the district has adopted a policy contrary to state executive orders and to the district's own reopening plan, effectively blocking teachers with vulnerable health conditions from working remotely during the pandemic. But Baker, in a 5-page ruling that followed a virtual hearing last week, concluded that the union "has failed to demonstrate an injury-in-fact."

"We are satisfied that Justice Baker recognizes the District's implementation of the Americans with Disabilities Act, and that we have worked to support the needs of staff members in a reasonable manner," said Superintendent Kelahan.

Mosher given Sgt. role; Matthews is patrolman

Ethan Mosher was named Oct. 20 by the Watkins Glen Village Board as the Sergeant in Charge of the Watkins Glen Police Department. Mosher had held that post on an interim basis. Mosher, eligible for the job after attaining the permanent Civil Service rank of Sergeant, takes over the job that had been held on a provisional basis by Brandon Matthews, who failed to attain the Civil Service rank of Sergeant. Matthews was placed on administrative leave in August pending completion of an investigation by State Police on never-specified allegations, and is still on administrative leave after a Schuyler County grand jury declined to indict him or his wife on publicly unspecified allegations. The Board also voted Tuesday to reassign Matthews to his original position, that of patrol officer. Mayor Luke Leszyk said attorneys for the village and the police union continue to discuss Matthews' situation.

In other business: The board, without taking official action, recommended the hours of 6-8 p.m. on Oct. 31 for Trick or Treating in the village; and decided to soon open the western end of 3rd Street for the winter until reinstatement in the spring of the Village Square public seating area there. Traffic on the street will remain two-way.

Photo in text: Sergeant in Charge Ethan Mosher (Provided)

SCCUDD involved in two Schuyler projects

The Schuyler County Coalition on Underage Drinking and Drugs announces a video competition for students in grades 6-12 in the county, and partners with the Schuyler County Sheriff's Office in encouraging community members to participate in National Drug Take Back Day on Saturday, October 24. See the Video story on Schools. See the Take Back story on Government.

It's your choice: keeping control of Covid-19 stress

Certified life coach Meg Cabezas, who lives outside Odessa, offers ideas on dealing with the stresses created by the coronavirus pandemic. Column.

Photo: Meg Cabezas (Provided)

An e-mail issue
One of my e-mails has developed a stubborn streak: most items don't seem to be coming through on it. Use this one, which I'm incorporating in the links at the bottom of each page:

Don't use Google to access this site
A few people have complained that they cannot access The Odessa File. If you know any of these people, tell them the problem is with Google, and that simply clicking on the Google link to this website often doesn't work. The screen comes up blank. Instead, have them type in odessafile.com (nothing more and nothing less) in the address line and hit refresh. That should solve the problem.
So ... avoid Google, at least for now.

For other recent Schuyler County news, click here.


For other recent Schuyler County news, click here.

Want to e-mail this website? Just click below.

Check out our Wine and Tourism page
We've updated our Wine and Tourism Page, with links to recent Chamber of Commerce blogs. Check it out here.

Want to contact us?
You can write to: P.O. Box 365, Odessa, NY 14869
You can call: (607) 742-2772
You can email:
chaef@aol.com

For other recent Schuyler County news, click here.

Area schools' Honor Rolls are here.
Area historical photos can be found on History.
For full coverage of the 2013 Alice Trappler murder trial, you can click here.

For other recent Schuyler County news, click here.




Click on the ad above to reach the ZiffLaw website.
--------

Click here or on the ad above to reach the Schuyler County Partnership for Economic Development website

--------------------------------

Click on the ad below for more information.

-------

--------------

Still available: Tony Vickio's book, titled "Shifting Gears." You can order it on his website here.

---------

229 S. Catherine St., Montour Falls
(607) 210-6600

We also have a Business Card Page. Click here.

----------------

Editor's Note

Debbie Stayer Kelly of Burdett -- a lifelong Schuyler resident, a single parent of two sons and a highly praised Cornell employee -- has Stage 4 cancer as well as a rare genetic mutation called Lynch Syndrome. She is facing a large financial burden as her battle continues.

Her Cornell colleagues have created a GoFundMe page for her that you can find right here. An update can be found by clicking on the Updates button on that site. I hope we all can help out.

--------------

Read The Stoneware of Havana, N.Y. and Its Makers
by Allen F. Sweet.

A history of the manufacturing of Stoneware in that village (Montour Falls) from 1850-1888. More than 100 color photos.

Available at the Schuyler County Historical Society Museum.

-----------

A book of poetry by J.A. Bauman of Watkins Glen -- "words that God gave me to share with you." Available through Amazon.com.

-----------

A Christian-based autobiography written by Melinda Kreischer, pen name for a long-time Finger Lakes area resident. Ordering information can be found here.

----------

My Wild Ride: The Untamed Life of a Girl with No Self-esteem, an autobiography by ex-Throughbred trainer Susan Bump -- who grew up in Montour Falls -- is now available in e-book formats at major retailers including Amazon.com

------------

Click on the ad below to go to the Schuyler County Transit schedule.

-----------

The Elizabeth Amisano Ovarian Cancer Education Fund
Live Like Liz, Inc.
P.O. Box 434
Watkins Glen NY 14891
www.LiveLikeLiz.org
LiveLikeLiz@yahoo.com

---------

----------------

A novel by Steve Piacente about a military cover-up, and about the ethical boundaries of journalism. For a closer look, click here.

---------

The author, J.N. Brown, is a 2005 graduate of Odessa-Montour High School. He works at Corning Inc. To visit his website, click here.

----------

An account of a daughter's eating disorder and her mother's seeming helplessness and desperation in the face of it -- and yet a story of hope, love and survival, and a lifeline to other parents dealing with obsessive behavior. $17.95 from ecwpress.com

-----------

A self-help guide to understanding the role of emotions, this book offers a four-step path to emotional mastery and freedom. $15.95 from Infinitypublishing.com

-------

We also have a Business Card Page. Click here.

------------------
Check out our list of readers who have contributed to keeping this site going. Sponsors.

The number of visits to this site has been steadily growing -- about 20,000 a week -- as readers in all 50 states and dozens of countries check out what's happening in Schuyler County.

Statistics are from an online tracking service, DeepMetrix Live Stats.

-------
We also have a Business Card Page. Click here.

--------

An eternal message of lights, hope and faith

The week following Susan Haeffner's passing was fraught with signs -- most of them light-based, and one in the form of a vision. Here the editor relives those days in an effort to pass along a message of hope and faith. Message.

Above: The Aurora Borealis (From the Internet--as seen in Scandinavia)

-----------
Oh, the famous faces I've seen

The editor has been thinking about fame (a commodity foreign to him personally), and about the famous people he has encountered. Some thoughts on the subject. Famous.

The Sound and the Silence: A Memoir
Some things in life can mean a great deal -- can embody hope and dreams ... and memories. The sailboat is one such thing for the author. Silence.
---------

Some sports stories and essays inside
Check out our sports related stories and essays, located at the bottom of the Sports Page.

Some special feature packages
From stories of life years ago along Steam Mill Road, to stories by the editor -- you can find them at the bottom of Features.
---------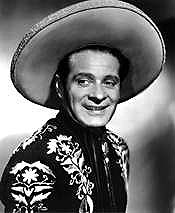 The editor's long search for some childhood icons
When he was a child, the editor let fear get the better of him while he was watching a pair of beloved TV heroes in peril. The scar from that experience lingered for decades. For a journey through what the editor's son calls "a weird obsession," click here.
Above: One of the heroes in question.
------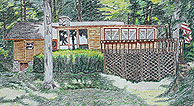 A cabin in the woods
The editor travels, figuratively, back in time to an old haunt, familiar faces and warm memories. Cabin.