Click on the ad above to reach the Glenora website.
--------------
Seneca Harbor Station & Captain Bill's
To reach the website of the Seneca Harbor Station and Captain Bill's, click here.
-------------
Senka Agency

Always "Working to Serve YOU Better."
Main Steet, Odessa, NY Telephone 607-594-3335
-----------
Click on the ad above to visit the Visions Credit Union web site -- you deserve a financial partner that has your best interest in mind!
------------
Click on the ad below to go to the Red Newt website.
Current Menu at WWW.REDNEWT.COM
3675 Tichenor Road, Hector NY (607)546-4100
-----------
The Odessa File's
Primary Pages
Sports
People
Features
Business
Government
Forum
Schools
PSA
Calendar
History
Obituaries
Wine & Tourism
Classifieds
Agriculture
Columns

Click on the ad below to go to the Great Escape website.

3 months for $99.
Special rates with
1-year agreement starting as low as $25/month.
Accepting most insurance wellness plans.
Located 140 N. Catherine St., Montour Falls.

(607) 210-4058
www.facebook.com/
grandprixfitness

For your convenience, we have installed the link below to make donations to this website easier. Now you can utilize your PayPal account or your credit card.

--------------
We also have a Business Card Page. Click here.

Odessa Wine
and Spirits
We are located on Main Street in Odessa, next to the Tompkins Trust Company branch.
Send us an email to sales@odessawinesandspirits.com to let us know what you would like us to have in stock.
Free wine tasting every Friday.
-----------
SCT Computers
Apple Certified Technicians
Microsoft Certified Systems Engineers
A+ Certified Technicians
Visit us at 306 N. Franklin St., Watkins Glen, 607-535-2495
or
124 Main St., Penn Yan
(315) 694-7399
Email:
Support@SCTcomputers.com
www.SCTcomputers.com
----------------


Your authorized FedEx ship center
M-F 7:30-5:30 (Cut off time 3 pm)
Sat. 10-2 (no pickups)
306 N. Franklin Street
Watkins Glen NY 14891
607-846-7377

Dealer/collector looking to buy groups of pre-1970 paper memorabilia: cards, magazines, posters, programs etc. Call Charlie Haeffner at 742-2772.

Click on the ad below to go to the United Way of Schuyler County website.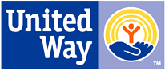 ---------------
For your convenience, we have installed the link below to make donations to this website easier. Now you can utilize your PayPal account or your credit card.

--------------
We also have a Business Card Page. Click here.
-------------
We also have a Business Card Page. Click here.
----------------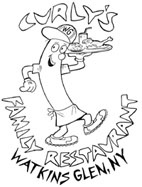 Curly's Restaurant is a page sponsor -- of our People Page. People.
Other page sponsors:
Business -- Sidle Insurance
Sports -- Schuyler Hospital.
Features -- Cabins to Castles Real Estate
Government -- Specchio Ford
Schools -- Watkins Sporting Goods
Calendar -- Hi-Lites
Forum -- Valicenti Advisory Services
------------------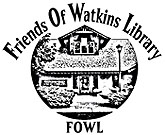 To reach the FOWL website, click on the logo above.
-----------
To go to Jim Guild's Famous Brands website, click on the drawing above or here.
-----------------
To reach the Odessa Government Page, click here or on the logo below.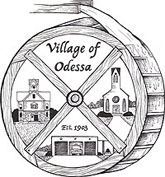 ---------------
Our Primary Pages
Sports
People
Features
Business
Government
Forum
Schools
PSA
Calendar
History
Obituaries
Wine & Tourism
Classifieds
Columns
-----------
The IBEW Local 241 is a sponsor of this website
We also have a Business Card Page. Click here.
---------
Click below to go to the
Rotary Club website.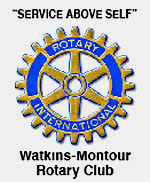 ----------

To reach the website of the Five Rivers Council, Boys Scouts of America, click here or on the logo above.
--------
Click below to see

Lottery Numbers
---------------
To reach the Watkins Glen School District website, click here.
--------------
Check this out:
-------------
Contact this website at:
publisher@odessafile.com
----------------
4 Novels by the editor
Island Nights
Excerpt here.
The Islander
The entire novel:
Cabins in the Mist
Excerpt here
The Maiden of Mackinac
Excerpts Maiden
---------------


Click on the ad below to go to the Hospital website.

A column by State Senator Tom O'Mara

New York State Senator Tom O'Mara provides us with a weekly column from Albany. This time: "A claim being processed every eight seconds." Column

Left: State Sen.Tom O'Mara

Athletes of the Week
A diver and a volleyball player are this week's Odessa File Athletes of the Week. Sports.

O-M show displays Community Talent

Singers, dancers and pianists displayed their musical skills Friday night at a Community Talent Show held in Odessa-Montour's Fetter-Brown Auditorium. Schools.

Left: Singers Alexis Ayers, left, and Maddy Vogel.

Candidates list
The Schuyler County Board of Elections has prepared a list of all of the candidates -- national, state and local -- on the ballot in Schuyler on Nov. 8. To see the list, click here.

Sports Scoreboard (Saturday, Oct. 22)

Cross Country

The Watkins Glen boys win the Small Schools varsity race at the Marathon Invitational, and finish second overall.


See story on Sports



Left: Watkins Glen's Gabe Planty. (Photo by Rutledges)

9th game set for Seneca Indians on Friday

The Seneca Indians varsity football team has had a 9th game added to its schedule -- at 7 p.m. Friday, Oct. 28 at Unadilla Valley. The Seneca Indians, a team of athletes from Watkins Glen and Odessa-Montour high schools, is 1-7 this season, and finished 1-4 in Section IV, Division 5 competition (Class C). Unadilla Valley is also 1-7, including 0-5 in Division 6 (Class D).

Click on the ad below for more information



Dealer/collector looking to buy groups of pre-1970 paper memorabilia: cards, magazines, posters, programs etc. Call Charlie Haeffner at 742-2772.

Other News

A Grass Roots Award is presented to The Friends of the Watkins Library. Features.

October is National Domestic Awareness Month and Catholic Charities will be raising awareness of the issue with purple ribbons and an awareness event this week. Domestic.
For Part 1 of "Schuyler County and Me," reprised, Click here.
For Part 2, click here.
For Part 3, click here .
For Part 4, click here.
For Part 5, click here.

******
The Editor's Columns

--Obituaries--
Death Notices on the Obituary Page.

Eleanor R. Green, 94, of Montour Falls.
Denise M. Gaughan, 54, of Beaver Dams.
Richard John "The Bear" Bills, 69, of Hector.
Kristina Lee (Jaynes) Burke, 40, of Reynoldsville.
Charles R. "Chuck" Wilson, Sr., 80, of Monterey.
Helen R. Masin, 66, formerly of Odessa.
(For earlier Vedder & Scott obituaries, click here.)

Click on the ad above

Rhoads named SFLW's Woman of the Year

Lisa Rhoads of Burdett is presented with the Southern Finger Lakes Women's annual Woman of the Year award --designed to recognize local women of achievement. People.

Left: Lisa Rhoads with her award. (Photo provided)

'Why we decided to discontinue awards'
The Watkins Glen Sports Booster Club -- in the wake of a School Board discussion on the club's discontinuation of sports awards -- tells why it reached its decision. Forum.

Robert O. Barton, left, running for Hector Town Council, was without a debate opponent since Republican candidate John R. White was unable to attend. Dominick C. Smith, right, was part of a debate for Town of Dix Council against Gerald H. Purvis.
O'Mara, Danks Burke square off at debate

A debate between GOP State Senator Tom O'Mara and his challenger in the Nov. 8 election, Democrat Leslie Danks Burke, highlighted a Meet the Candidates forum Wednesday night at the Watkins Glen Elementary School.

The event, sponsored by the League of Women Voters, saw the two Senate candidates debate -- often at stark odds -- on the subjects of how to handle the problem of lead in schools, the key challenges facing schools, and the role of the state in supporting childcare, and whether there should be term limits. Neither favored limits.

Also debating earlier in the evening were Town of Dix council candidates Dominick C. Smith (Democrat) and Gerald H. Purvis (Republican).

Left: Leslie Danks Burke and State Senator Tom O'Mara.

Gorge trail reopens at Watkins Glen State Park

The water from Friday's heavy rains -- which forced closure of the Watkins Glen State Park gorge trail -- subsided enough so that the trail was reopened Saturday before noon. The closure, along with one at Taughannock Falls State Park, had been announced in an email advisory Friday from state park officials to tourism organizations in the affected areas. More than three inches of rain fell Friday.

Check presented
Cargill has presented a $12,000 check to Catholic Charities of Schuyler County to help Charities implement its Family Nutrition Program. From left in photo: Schuyler Outreach Food Pantry Coordinator Kris Morseman, Catholic Charities' Schuyler Agency Director Deb MacDonald, and Cargill Plant Manager Keith Klug. For story, see Business.

Dutton S. Peterson, left, and William "Bill" Wickham IV.
Induction ceremony adds 3 to Hall of Fame

Tony Specchio and the late Dutton S. Peterson and William "Bill" Wickham IV were inducted Tuesday into the Schuyler County Hall of Fame during a ceremony at Seneca Lodge. Their induction brings to 44 the number of people in the Hall. People.

Left: Tony Specchio

Awards night revival; Glen enrollment down

The Watkins Glen School Board, told Monday night that the district Booster Club had decided not to hold a sports awards banquet for the ongoing fall season, pledged that it will be held -- as will winter and spring banquets. The issue was raised by board member Barb Schimizzi, who said "the kids are upset about" the decision not to have the fall event. Superintendent Tom Phillips urged Athletic Director Rod Weeden to talk to the Boosters in an attempt to coordinate the effort, although "worst case" was that he would reach out to the Board so that it can oversee the banquet. Weeden said the annual cost of the three banquets -- of plaques -- is about $600, which Phillips said could be covered by grant funds. The Boosters have been covering the cost, but their decision, Weeden suggested, might be in part because of absenteeism at past events by some athletes being honored. Said Board President Kelly McCarthy: "The message from the Board is we want to support the kids each season."

The board also received an update on enrollment, down in UPK-Grade 12 this year to 1,096 (25 fewer than last year, which was 30 fewer than the year before) and down 237 from 2007-08. A drop of another 32 students is projected for 2017-18.

Photo in text: Board member Gloria Brubaker at the meeting.

Guest Column from Leslie Danks Burke

The Ithaca attorney, a Democrat seeking election to the New York State Senate from our 58th District, says she stands for jobs, schools and farms and is critical of the Albany establishment. Here, she provides us with a guest column titled "Invest in local business to bring tourists." She will weigh in from time to time. Column.

Left: Leslie Danks Burke


What's in a name? This ...

The editor becomes a grandfather. Column.
------

Anyone caring to advertise may contact the publisher, Charlie Haeffner, at publisher@odessafile.com for information and rates.

This month's column from the Valicenti firm

The Elmira firm offers a look at one of its newsletter features -- a monthly column titled 'Bull and Bear Bulletin' -- along with a list of its services. Valicenti.

Click on the ad below to reach the Hazlitt 1852 website.
Click here to reach the Hazlitt 1852 Facebook page.

Bob and Dee provided music at the beginning of the party. Later, Tom Bloodgood, Scott Muir and friends performed their music.
Spirit of Schuyler Gathering draws crowd

The annual Gathering -- a fundraiser for the Spirit of Schuyler (SOS) -- drew a large crowd of diners and donors to the Hidden Valley lodge Saturday evening. The event featured food, beer, wine, raffle items, silent auction items, and live music. SOS -- a non-profit organization overseen by Tony, Harriett and Beth Vickio -- provides funds for Schuyler County residents in emergency situations.

Left top: A silent-auction painting.

Left bottom: State Senator Tom O'Mara converses.
Tony and Harriett Vickio of the Spirit of Schuyler were greeting diners at the door.

This week's deals at Famous Brands

We are carrying the weekly ad showcasing the latest deals available at Jim Guild's Famous Brands store on Franklin Street in downtown Watkins Glen. For a look, click here.
To reach the Famous Brands website, click here
or on the drawing above.

For other recent Schuyler County news, click here.


115 East Fourth Street, PO Box 30, Watkins Glen, NY 14891
Proudly Representing:
In order to visit the E.C. Cooper website, click here.
To visit the Finger Lakes Fire & Casualty website, click here.

Rotary honors Gardner as Student of Month

Watkins Glen High School senior Ruthe Gardner (left) was honored Thursday by the Watkins-Montour Rotary Club as its WGHS Student of the Month for October. Gardner was introduced by teacher Kelsey Wood, who described the honoree as "an incredible person" who is "supportive of others. She really cares about people." She also has "an unbelievable curiosity, always seeking answers." Gardner, a member of the school swim team and of National Honor Society, plans to attend college with an eye toward a doctorate in forensic anthropology.

Suicide ends Predatory Sexual Offense trial

The defendant in a Predatory Sexual Abuse trial committed suicide Wednesday morning on Rock Cabin Road in Montour Falls, bringing the trial -- which had been scheduled for closing arguments in Schuyler County Court that day -- to an end. It also terminated plans for a second, related trial on charges of Possession of Child Pornography. Government.

In other court action, a suit against Corning and Schuyler County involving a death by freezing is dismissed by a federal judge. Government.

National Arc leader visits Watkins
The Arc of the U.S. Chief Executive Officer, Peter Berns, visits The Arc of Schuyler to learn more about the agency's programs. He also pays a visit to Watkins Glen International. People.

The second installment of The Answers

Travis Durfee, President of the Watkins Glen Faculty Association, weighs in with The Answers, a monthly column dealing with education in the Watkins Glen School District. This is the second installment. Column.

Left: Travis Durfee



For other recent Schuyler
County news, click here.


For other recent Schuyler County news, click here.

Now available on Kindle: The Maiden of Mackinac

This story -- which spans 700 years and ranges from our region to Northern Michigan -- tells of a quest for the truth behind a legend ... the legend of a Native American maiden reputed to be centuries old. It was written by Charlie Haeffner, and is available now on Kindle at Amazon.com. To see the ad, click here.

Left: Cover art by Jon Haeffner

For other recent Schuyler County news, click here.

Want to e-mail this website? Just click below.

Visit Jerlando's Ristorante & Pizzeria

Three locations: in Watkins Glen, Horseheads and Montour Falls

Click here or on the photo at left to go to the Jerlando's website. There you will find information about all three locations, plus menus.

Left: The front of the recently renovated Jerlando's at Franklin and 4th Streets, Watkins Glen

To reach the Harbor Hotel website, click on the photo below
Watkins Glen Harbor Hotel
16 N. Franklin St.
Watkins Glen, NY 14891-1221
(607) 535-6116


Bus catches fire; students on board evacuated

Three students aboard Odessa-Montour Bus #45 were safely evacuated from the vehicle Tuesday morning after it caught fire while picking up students on Steam Mill Road outside Odessa. The driver noticed smoke coming from the dashboard, pulled over and evacuated the students. Odessa and Mecklenburg firefighers and Schuyler County Sheriff's deputies responded. A second bus was dispatched to pick up the students, and their families notified. The cause of the fire is being investigated by the NYS Department of Transportation.

Left: Drew Guild was one of the dinner workers. Right: Jim Howell arrives for dlnner.
United Way pasta dinner attracts a crowd

The annual United Way of Schuyler County's "kickoff" Pasta Dinner drew a hungry crowd Monday evening to the Montour Moose Lodge. The event, a key fundraiser for the United Way, is the starting point for a campaign that this year hopes to raise $123,000 for 24 agencies serving county residents. On hand to help were this year's campaign co-chairs, Dr. Ben and Marian Saks. The dining hall was full early, with a line of diners waiting for tables to open. The United Way agencies include libraries, Habitat for Humanity, Mustard Seed Ministries, children's educational and play centers, the Red Cross, the Boy Scouts and Girls Scouts, Literacy Volunteers, CASA, Challenge Industries, FLACRA, the Community Dispute Resolution Center and others.

Photo in text: Odessa-Montour National Honor Society member Hailey Perraut serves at the United Way dinner. About 25 students from NHS and Interact helped at the event.
The United Way of Schuyler County co-chairs, Dr. Ben Saks and Marian Saks, pose at the dinner.

Members of the "My Fair Lady" cast. (Photo provided)
LCP to present 'My Fair Lady' on Nov. 11-13

The Lake Country Players are in rehearsal for the fall production of Lerner and Lowe's "My Fair Lady," directed by Kim Laursen. It tells the story of phonetics professor Henry Higgins (Drew Guild) and how he and fellow linguist Colonel Pickering (Joel Wilbur) transform a common street vendor, Eliza Doolittle (Stephanie Friess), into a lady. The 28-member cast and chorus will present such well-known songs as "Wouldn't It Be Loverly?" and "I Could Have Danced All Night." Anyone interested in helping with scenery, props or the pit band may contact Kim at 607-594-6565. "My Fair Lady" will be presented Nov. 11 and 12 at 7:30 p.m. and Sunday, Nov. 13 at 2 p.m. at the Watkins Glen High School Auditorium. Tickets are available at the door for $10 adults, $8 students.

Burdett woman helps with hurricane relief

Donna Davis of Burdett (pictured at right), an emergency coordinator with the American Red Cross in the Finger Lakes area, traveled last week to Columbia, South Carolina to serve as a government liaison supervisor in the State Emergency Operations Center. She was the third volunteer from the Western and Central New York Regions deployed in anticipation of Hurricane Matthew's United States landfall. Trained Red Cross disaster relief workers were mobilized to prepare shelters and relief supplies while the agency worked in collaboration with government officials and community partners to coordinate response efforts. Davis and her husband, Frank, are Air Force retirees who have been operating a bed-and-breakfast, Sunset on Seneca, and in 2013 served as co-chairs of the Schuyler County United Way campaign.

Nan Woodworth-Shaw, left, and Superintendent Tom Phillips.
Retirement gift

Nan Woodworth-Shaw, retiring as Director of Instruction and Student Services in the Watkins Glen School District, was presented by Superintendent Tom Phillips with a farewell gift -- a print of artwork by Don Maas -- at the Oct. 3 School Board meeting. The meeting was light on action and heavy on an executive session (closed to the public) that consumed 50 of the gathering's 65 minutes.

Jim Guild, a member of the church, was on hand with ice cream at the Lafayette Park tailgate party.
Fresh Start Church holds party in the park

The new Fresh Start Church, which held its Start-Up Service Sunday, Oct. 2 at the Glen Theater in Watkins Glen, held a Tailgate Party marking the milestone Saturday at Lafayette Park. Music, family games, a chili cookoff, balloons (right), movie trivia and ice cream were all part of the gathering. The Fresh Start Church, referred to as "a new kind of church," is also called "another location of the Pennsylvania Avenue United Methodist Church" of Elmira. "You're welcome just as you are," church organizers said in an advertising invitation to the public, adding: "Love God, love people, serve the world."

The Black Diamond Express performed at the Falls Harvest Festival Oct. 1 in downtown Montour Falls.
Falls Harvest Festival held in Montour Falls

The annual Falls Harvest Festival was held Oct. 1 in Montour Falls -- a gathering of live music, games, a pumpkin-carving contest and food vendors that celebrates the fall season. Afternoon rain affected attendance, but an early turnout was sizable, and organizers were already planning next year's festival.

Left: This scarecrow-like fest figure fit the Halloween season.

Smoke pours from a storage building at Bergen Farms.
Fire damages storage building at Bergen's

Fire at about 4 p.m. Friday, Sept. 30 heavily damaged a feed storage building at Bergen Farms outside Odessa. Fire officials said the blaze was caused by a defective bearing on a piece of farm equipment. Mecklenburg firefighters arrived first and knocked down the blaze with a deck gun, fast action which one official said saved the rest of the structure. Other departments responding included Burdett, Odessa, Trumansburg, Newfield and Enfield, called mostly for tankers. Firefighters were out for about three hours.

Photo in text: The storage building after the blaze. (Photos provided)

Rotary honors Carocci as Student of Month

The Watkins-Montour Rotary Club on Sept. 29 honored Watkins Glen High School senior Jacob Carocci as its WGHS Student of the Month for September. Carocci was introduced by teacher Kelly Muir, who described the honoree (right) as "one of our future leaders" and a young man "with tremendous character." Carocci is president of the school's National Honor Society and a member of the WGHS cross-country team, which has a chance of winning a state title this year. "He's always doing what needs to be done," said Muir, noting that every teacher "is glad to see him walk through the door" of their classrooms. Carocci thanked his parents, Jerry and Val, for "teaching me values" that matter in life. He plans to attend a four-year university and then apply for medical school, with the possibility of entering the field of psychiatry.

Paulisczak honored as Student of the Month

Odessa-Montour senior Emelia Paulisczak (right) was honored Sept. 22 by the Watkins-Montour Rotary Club as its O-M Student of the Month for September. The honoree was introduced by Superintendent Chris Wood, who described her as "incredibly intelligent" and as someone who "can change the world." Paulisczak, he said, "is one of the most accomplished individuals that I have ever presented" as a Rotary honoree -- a student who has "had the highest GPA (grade-point average) in her class 23 out of 24 times" while take "challenging course work" such as ACE Spanish, Physics and Calculus. Captain of the school's swim team, a member of the school's annual musical and ranked No. 1 in her class, she plans to attend college -- which one is as yet undetermined -- to major in biomedical engineering and public policy.

United Way campaign co-chairmen: Dr. Ben and Marian Saks.
United Way sets goal, names co-chairmen

The United Way of Schuyler County sets a campaign goal of $123,000 to help support 24 member agencies serving county residents, names Dr. Benjamin and Marian Saks as the campaign co-chairs, and presents longtime supporter Ken Wilson (right) with the annual Marie Bailey Award given each year to an individual or organization for outstanding support of the United Way effort. The annual campaign kicks off with a pasta dinner on Oct. 10 at the Montour Moose Lodge. Features.

Photo in text: Ken Wilson, winner of the Marie Bailey Award.

A Father's Day present of uncommon difficulty

Bob Brown, 57, is enrolled with his daughter Cathy and son Russ in a Spartan Super race in Massachusetts, and lives to tell the tale. Spartan.

Left: Cathy and Russ flank their father at Spartan race.

Watkins Glen man sentenced in meth case

ROCHESTER, Sept. 22 -- Christopher Coy, 48, of Watkins Glen was sentenced Sept. 21 by U.S. District Court Judge David G. Larimer to 18 months in prison on a conviction of manufacturing methamphetamine. Coy was arrested on July 7, 2015 at his apartment at 117 E. 2nd St., Watkins Glen, where police found what they identified as component parts of a meth lab, as well as a quantity of meth. Officials of the Drug Enforcement Administration, Schuyler Sheriff's Office, Village Police Department and State Police investigated.

Halves of a pirate ship greeted visitors at the entrance to the Under the Sea party at the Montour Falls Fire Department.
Library holds Under the Sea-themed Tea Party

The 5th annual Children's Tea Party sponsored by Odessa's Dutton S. Peterson Memorial Library was held Sept. 17 at the Montour Falls Fire Department community room, this time with an Under the Sea theme. Two halves of a pirate ship greeted attendees at the party entrance, a treasure chest resided in a corner, a "Captain Mike" (Scullin) was present in pirate's hat, and there were games, face painting, crafts, raffles, costumes, books, photos, refreshments, and live entertainment by Kim and Les Laursen. Above all -- as is the goal in this annual tea party -- it was fun for kids of all ages.

Photo: A treasure chest -- presumably discovered in an Under the Sea shipwreck -- was on display at the tea party.

Schuyler methamphetamine trial ends in guilty verdict

Eric J. Storm, 44, is found guilty by a Schuyler County Court jury in a methamphetamine case that started with a dispute he was having with a Town of Catharine co-renter. People.

Left: Eric J. Storm

For a summary of the latest School Board session provided by the school district, click here.

Phillips makes it official: This is his last year

Back on June 20, Watkins Glen School Superintendent Tom Phillips said "I will be 55 in October 2017 with 33 years of service. Provided my life situation doesn't change, I will end my career sometime in that school year. I will give the (School) Board plenty of notice so they have sufficient time to complete a rigorous search" for a successor. Now, saying he has "done all I can do" in his career, he has announced his retirement will become official as he turns 55, so that this will be his final complete year as the district's superintendent. He said in a published account that his retirement will become official in October 2017 and that he hopes to help his successor -- whoever that might be -- transition into the job next summer. Phillips said his service of more than a decade at Watkins Glen "has been a privilege."

Alex Gibson with the Gifford Park sign he created.
Eagle Scout project enhances Gifford Park

Gifford Park, on West Fourth Street near the Watkins Glen business district, has been cleaned up and rejuvenated thanks to an Eagle Scout project by Alex Gibson, a Watkins Glen High School senior and son of Scott and Lisa Gibson. Alex, with instruction from sign master Tony Vickio, made and assembled the new park sign and, with help from Pat Gill, learned how to weld, fabricate and paint a new bench that Alex hopes will be used by many park visitors in the future. Other contributors included the Gifford family, which financed about a third of the $850 in cash raised by Alex; the Havell family, which donated a plant; and Bill's Machine Shop, which fabricated the sign mounts and donated them. A ceremony honoring the project was held Thursday, Sept. 8 at the park with various officials present.

Photo: Alex with Chamber of Commerce President Rebekah LaMoreaux at the park ceremony. (Photos by Scott Gibson)

Alex Gibson sits on the bench that was part of his Gifford Park Eagle Scout project.

Spectators lined Franklin Street for blocks to watch passing Grand Prix Festival cars.
Fans, cars turn out for Grand Prix Fest in Glen

The annual Grand Prix Festival drew thousands of race fans to downtown Watkins Glen Sept. 9th, where they saw classic cars of various kinds, hundreds of which were driven during the day on the original 6.6-mile race circuit in the hills above the village. The day-long fest also featured a Walk of Fame awards ceremony, a historical lecture called The Legends Speak, racing-related vendors, food courts, wine tasting, live music, family activities, and fireworks at dusk.

Photo in text: One of the hundreds of participating cars travels along Franklin Street. (Photos by Scott Gibson)
Classic cars were on display in the parking area of the Watkins Glen State Park.

Finger Lakes Wine Festival wins best-in-nation

The Finger Lakes Wine Festival -- a huge gathering each July at the Watkins Glen International racetrack -- has won a USA Today 10Best Readers' Choice contest as Best Wine Festival in the nation. It follows a similar win by the Watkins Glen Harbor Hotel as the best waterfront hotel in the United States. "We did it again!" said State Senator Tom O'Mara and Assemblyman Phil Palmesano in a joint press release. "Finger Lakes and Southern Tier regional voters have once again put us on the national map!" The contest, which closed Aug. 15 with results announced Aug. 19, saw the Hawai'i Food and Wine Festival finish second and the BottleRock Napa Valley festival third.

Scott Dixon during IndyCar practice on Sept. 2 at The Glen. (Photo by Mike Stamp)
Dixon wins IndyCar Grand Prix at The Glen

Pole-sitter Scott Dixon, who set a track-record in qualifying Sept. 3, won the Sept. 4 IndyCar Grand Prix at The Glen, his fourth victory on the road course. He also won in 2005, 2006 and 2007. The IndyCar series, returning to Watkins Glen International for the first time since 2010, saw the New Zealander lead for 50 of the 60 laps as he posted his second win of the season and 40th victory overall, fourth on the career list. Will Power, the 2010 victor at The Glen, crashed midway through Sunday's race and finished 19th. Josef Newgarden was second and Helio Castroneves third.

Schuyler named part of drought 'disaster area'

Schuyler County is among a 24-county Western and Central New York region listed as a "natural disaster area" due to this year's drought, it has been announced by Governor Andrew Cuomo (right). Other Southern Tier counties -- each, like Schuyler named a "primary" natural disaster area -- include Chemung, Steuben, Tompkins and Tioga. The declaration means farmers in those those counties may be eligible to receive assistance, including emergency loans, from the U.S. Department of Agriculture. Government.

Arc of Schuyler golf tourney raises $21,000

The 16th annual Arc tournament at the Watkins Glen Golf Course sees the defending champion Watkins & Nichols team (left) repeat as tourney titleists. Funds raised will assist people with intellectual and developmental disabilities and their families. Sports.

Fed loan, grant to help treatment plant project

Montour Falls will receive a $500,000 federal grant and a $695,000 federal loan to help in the planned wastewater treatment plant project shared jointly by Watkins Glen and Montour Falls. The money -- from Congressionally appropriated funds -- was announced by Congressman Tom Reed (right). Government.

Leslie Danks Burke addresses farmers at a Burdett Roundtable.
Farmers meet candidate for Roundtable

New York State Senate candidate Leslie Danks Burke met Aug. 23rd with more than a dozen area farmers at Pine Meadow Farm in Burdett to discuss how New York State might better support farming in the Finger Lakes region. Key areas of concern, said the farmers, are high taxes and a bureaucratic regulatory structure. Danks Burke, a Democrat, has made agricultural support a focus of her agenda.

The McCarthy Family from Central Square performed at the Dutton S. Peterson Library's 30th anniversary party.
Odessa library marks 30 years with picnic

The Dutton S. Peterson Library in Odessa celebrated its 30th anniversary Aug. 25th with a party/picnic featuring a cake, book characters Elephant and Piggie and music by the McCarthy Family Singers of Central Square, NY. It was a hot day, noted a library spokesperson, but a fun day "with great entertainment."

Left: Festive cake and guest characters. (Photos provided)

IndyCar signs on at WGI for 2nd, 3rd years

The IndyCar racing series has extended its contract with Watkins Glen International from a one-year deal to a three-year commitment, it was announced Aug. 25. Governor Andrew Cuomo, WGI President Michael Printup, State Senator Tom O'Mara, IndyCar President Jay Frye and IndyCar driver Will Power gathered at the State Fair in Syracuse to make the announcement. IndyCar last competed at WGI in 2010. It was announced in May that it was returning Sept. 1-4, 2016 under a one-year deal. Said Power: WGI offers "the best racing in the world." Added O'Mara: The extension news "Is just outstanding."

The Watkins Glen Harbor Hotel, the USA Today contest winner.
Watkins Glen Harbor Hotel wins contest

The Watkins Glen Harbor Hotel was announced as the winner on Aug. 5 among 20 nominees in the USA Today Readers' Choice Contest for Best Waterfront Hotel in the nation. The competition began July 5th and ended Aug. 1st. Second place went to the Ritz-Carlton on Amelia Island, Florida, and third place to the Mirror Lake Inn Resort & Spa in Lake Placid, NY. Readers were allowed to vote once per day.

Watkins Glen School Board meeting summary

The Board of Education met in public session on Monday, Aug. 15 at Watkins Glen High School. A summary provided by the district appears here.

Photo at right: School Board President Kelly McCarthy. (File photo)

Dix gets grant for water improvement project

The Town of Dix is among three municipalities in the 58th State Senate District receiving grants as part of the second round of funding being awarded under the state's Water Infrastructure Improvement Act of 2015. State Senator Tom O'Mara, in announcing the grants, noted that the city of Hornell and village of Arkport in Stueben County were also among the selectees from his district. The Dix grant of $234,600 is for a drinking water infrastructure improvement project.

Italian American fest ends its 3-day run

The 37th annual, three-day Schuyler County Italian American Festival -- which featured a parade and fireworks Aug. 13-- ended its run on Sunday, Aug. 14 at Clute Park in Watkins Glen. A talent competition and motorcycle show highlighted the final day. Features.

A column by Odessa Mayor Keith PIerce: 'I won't seek re-election'

Mayor Keith Pierce returns with another in a series of columns about life and issues in the Village of Odessa. This time the title is "Somebody else will have to step up as mayor" -- reflecting his decision not to seek re-election after eight years in office. Column.

Left: Mayor Keith Pierce
Check out the Village of Odessa's Odessa File page here.

Annual Report
The Village of Odessa releases its annual Drinking Water Quality Report. For a look, click here.

Crestwood modifies its gas storage plan

Crestwood Midstream announces modifications in the propane and butane storage plan at its US Salt facility, a project that has long been hung up at the state level. The modifications include a reduction in storage capacity from 2.1 million to 1.5 million barrels. (See Letter to the Editor on this in Forum.) The Schuyler County Legislature brokered and backed the changes while opposition groups like Gas Free Seneca still say the project is not wanted here. Government.

Hamlin captures Cheez-It 355 at The Glen

Denny Hamlin led the final 10 laps Aug. 7 to win the Cheez-It 355 at The Glen on Watkins Glen International's recently repaved road course. Hamlin held on for the final four laps after a red-flag stoppage, the second of the day. Defending champ Joey Logano finished second and Brad Keselowski third. "It means a lot," said Hamlin about a victory that helped soften the disappointment of a last-lap loss in June on another road course, in Sonoma, Calif.
Lotus talk set at Racing Research Center. Sports.

From left at check presentation: Camp Director Dave Sherman; Sheriffs' Institute Executive Director Chris O'Brien; State Senator Tom O'Mara; Walmart's Public Relations and Government Affairs Director, Jason Klipa; and Yates County Sheriff Ronald Spike.
Walmart donates $47,000 to Sheriffs' camp

Walmart, through its foundation's State Giving Program, has donated $47,000 to the New York State Sheriffs' Association Institute to assist with its youth summer camp nutrition program. The camp, run in six single-week sessions each summer on Keuka Lake, annually provides more than 800 disadvantaged and high-risk youths ages 9-12 from across the state with the opportunity to experience summer camp at no cost to their families. The donation will allow for the hiring of an educator to implement a nutrition curriculum and teach campers about the importance of heathy eating.

From left: Amber Updike, Kassandra Snyder, Kelsey Kernan.
Schuyler teens hone drug prevention skills

Three Schuyler County teens -- Amber Updike and Kelsey Kernan of Watkins Glen High School and recent Odessa-Montour High School graduate Kassandra Snyder, all members of the Schuyler County Coalition on Underage Drinking and Drugs (SCCUDD) -- recently attended a CADCA (Community Anti-Drug Coalitions of America) Mid-Year Training Institute in Las Vegas. While there, they learned about leadership and substance-use prevention during a National Youth Leadership Initiative. Said Kernan: "You have to take in everything you can learn from it." Added Updike: "I can't wait to return home to implement the drug-use prevention strategies I learned." Nearly 200 other youths took part -- a gathering for a single cause that Snyder found "eye opening ... I learned a lot."

The front of the new Sidle Insurance building in Montour Falls.
Sidle Insurance moves to a single locale

Sidle Insurance, a staple of the Watkins Glen community for 44 years and lately with offices in Trumansburg and Odessa as well, is consolidating its business into one locale, at 219 S. Catherine Street in Montour Falls. The 5,000-square-foot building -- in the past a bus garage, a video store and, most recently, an upholstery shop -- opened as home to the Sidle business on Monday, Aug. 1. President Dave Sidle, with the firm since 1991, said the office setting on Franklin Street in Watkins Glen -- established and owned by his father -- will be sold, as will the office opened three years ago in Odessa. He said changing times -- with business transactions often completed on-line -- called for a change in approach.

Christine Hilber of Watkins Glen was one of many fair-goers taking aim at DA Joe Fazzary (below) at the dunking tank.
Hector Fair completes its three-day 2016 run

A car show beset by a morning rain, a chicken barbecue in the Valois-Logan-Hector fire station, rides, games, vendor tents, animals, a book sale, music, a dunking tank and fireworks were among the features Saturday, July 30 on the final day of he annual Hector Fair on the grounds behind the fire hall. It followed by one day the annual fair parade on Rt. 414 in Hector.

Left top: District Attorney Joe Fazzary after being dunked.

Left bottom: A prize awaits a winner at one of the game booths.

Chedzoy family wins environmental award

Angus Glen Farm, owned by the Chedzoy family of Watkins Glen, is honored with an Agricultural Environmental Management (AEM) "Farmers Partnering to Protect Our Environment" roadside sign recognizing the family's conservation of natural resources and commitment to environmental protection. Award.
Above: Maria and Brett Chedzoy. (Photo provided)

Schumer visits county, touts drug legislation

U.S. Senator Chuck Schumer paid his 18th visit to Schuyler County on July 29, meeting with area law enforcement personnel to announce legislation aimed at making 22 synthetic drugs illegal. Government.

Left: Senator Schumer outside the County Office Building.

O-M board hires Johnston Jr. as hoops coach

The Odessa-Montour School Board on July 28 unanimously approved the appointment of Mike Johnston Jr. as the school's boys varsity basketball coach, succeeding Brad Clark, who stepped down from the job at the end of last season. Johnston, one of several candidates, has extensive basketball coaching experience at the varsity level with Corning high school teams. Superintendent Chris Wood apologized to the board and candidates for taking longer than intended in completing the search process. The board vote was without comment.

Photo in text: O-M Superintendent Chris Wood.

Want to contact us?
You can write to: P.O. Box 365, Odessa, NY 14869
You can call: (607) 594-3594
You can email:
publisher@odessafile.com

For other recent Schuyler County news, click here.

Area schools' Honor Rolls are here.
Area historical photos can be found on History.
For full coverage of the 2013 Alice Trappler murder trial, you can click here.

For other recent Schuyler County news, click here.



------------

Click here or on the ad above to reach the Schuyler County Partnership for Economic Development website

--------------------------------



For more information about the dinner, click here.

----------

The Watkins Glen Area Chamber of Commerce is sponsoring a Wine & Tourism Page. To reach the page, click here. To reach the Chamber website, click on the ad above. To reach the Chamber's recent blog, click here.

----------

To reach the Seneca Physical Therapy website, click on the ad above.

---------

3 months for $99.
Special rates with
1-year agreement starting as low as $25/month.

Accepting most insurance wellness plans.

Located 140 N. Catherine St., Montour Falls.

(607) 210-4058
www.facebook.com/
grandprixfitness

----------

Would you like to help reduce underage alcohol use and drugs in Schuyler County? Then the Schuyler County Coalition on Underage Drinking and Drugs is for you! We are looking for parents, students, concerned community members and professionals to join our cause in making Schuyler County a drug- free, safe environment for families and youth. We need you to help make this social change. Please visit our website here to find out how.

Want to see what 344pm is about?

Click here to go to the website.

------------

Still available: Tony Vickio's book, titled "Shifting Gears." You can order it on his website here.

---------

Dealer/collector looking to buy groups of pre-1970 paper memorabilia: cards, magazines, posters, programs etc. Call Charlie Haeffner at 742-2772.

Be sure to visit

Watkins Glen
Winter Farmer's Market

November 1 to February 28
Fridays 3 to 6pm
St. James Parish Hall
on Sixth Street

Fresh produce, meats and crafts

Find us on Facebook.

--------

We also have a Business Card Page. Click here.

----------------

Read The Stoneware of Havana, N.Y. and Its Makers
by Allen F. Sweet.

A history of the manufacturing of Stoneware in that village (Montour Falls) from 1850-1888. More than 100 color photos.

Available at O'Shaughnessy Antiques in Watkins Glen and at the Schuyler County Historical Society Museum.

-----------

My Wild Ride: The Untamed Life of a Girl with No Self-esteem, an autobiography by ex-Throughbred trainer Susan Bump -- who grew up in Montour Falls -- is now available in e-book formats at major retailers including Amazon.com

------------

Click on the ad below to go to the Schuyler County Transit schedule.

-----------

The Elizabeth Amisano Ovarian Cancer Education Fund
Live Like Liz, Inc.
P.O. Box 434
Watkins Glen NY 14891
www.LiveLikeLiz.org
LiveLikeLiz@yahoo.com

---------

----------------

A novel by Steve Piacente about a military cover-up, and about the ethical boundaries of journalism. For a closer look, click here.

---------

The author, J.N. Brown, is a 2005 graduate of Odessa-Montour High School. He works at Corning Inc. To visit his website, click here.

----------

An account of a daughter's eating disorder and her mother's seeming helplessness and desperation in the face of it -- and yet a story of hope, love and survival, and a lifeline to other parents dealing with obsessive behavior. $17.95 from ecwpress.com

-----------

A self-help guide to understanding the role of emotions, this book offers a four-step path to emotional mastery and freedom. $15.95 from Infinitypublishing.com

-------

We also have a Business Card Page. Click here.

------------------
Check out our list of readers who have contributed to keeping this site going. Sponsors.

The number of visits to this site has been steadily growing -- about 20,000 a week -- as readers in all 50 states and dozens of countries check out what's happening in Schuyler County.

Statistics are from an online tracking service, DeepMetrix Live Stats.

-------
We also have a Business Card Page. Click here.

--------

An eternal message of lights, hope and faith

The week following Susan Haeffner's passing was fraught with signs -- most of them light-based, and one in the form of a vision. Here the editor relives those days in an effort to pass along a message of hope and faith. Message.

Above: The Aurora Borealis (From the Internet--as seen in Scandinavia)

-----------
Oh, the famous faces I've seen

The editor has been thinking about fame (a commodity foreign to him personally), and about the famous people he has encountered. Some thoughts on the subject. Famous.

The Sound and the Silence: A Memoir
Some things in life can mean a great deal -- can embody hope and dreams ... and memories. The sailboat is one such thing for the author. Silence.
---------

Some sports stories and essays inside
Check out our sports related stories and essays, located at the bottom of the Sports Page.

Some special feature packages
From stories of life years ago along Steam Mill Road, to stories by the editor -- you can find them at the bottom of Features.
---------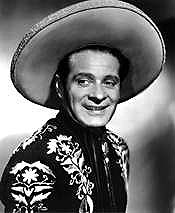 The editor's long search for some childhood icons
When he was a child, the editor let fear get the better of him while he was watching a pair of beloved TV heroes in peril. The scar from that experience lingered for decades. For a journey through what the editor's son calls "a weird obsession," click here.
Above: One of the heroes in question.
------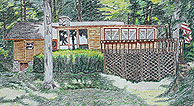 A cabin in the woods
The editor travels, figuratively, back in time to an old haunt, familiar faces and warm memories. Cabin.