--------------
Seneca Harbor Station & Captain Bill's
To reach the website of the Seneca Harbor Station and Captain Bill's, click here.
Captain Bill's and Seneca Harbor Station is accepting job applications for all positions.  Please stop in and fill out an application at Seneca Harbor Station or email:  shs@stny.twcbc.com to be scheduled for an interview. 
-------------
Senka Agency

We pride ourselves on providing outstanding customer service.
We truly care about each and every client.
Give us a call or stop in and see why so many people have switched.
Monday-Friday 8:30-5:00.
After hours and weekends by appointment.
Always "Working to Serve YOU Better"
-----------
Click on the ad above to visit the Visions Credit Union web site -- you deserve a financial partner that has your best interest in mind!
------------
Click on the ad above to reach Tracy Mitrano's Facebook Events Page.
--------------
Watkins Glen Supply, Inc.
P.O. Box 70
2768 State Route 14
607-535-2454
wgsupply@gmail.com
www.wgsupplyny.com
_____________
Pavilion, Picnic Area, BBQ Pit available with reservation.
Memorial Day Service
every Memorial Day 11 a.m.
Check out this beautiful park.
Forms for engraved bricks or benches are available at
visitors center or at schuyleramericanlegion.com
Questions? Call Clayton Snow
607-742-5565
--------------------
The Odessa File's
Primary Pages
Sports
People
Features
Business
Government
Forum
Schools
PSA
Calendar
History
Obituaries
Wine & Tourism
Classifieds
Agriculture
Columns

We also have a Business Card Page. Click here.

Odessa Wine
and Spirits
We are located on Main Street in Odessa, next to the Tompkins Trust Company branch.
Send us an email to sales@odessawinesandspirits.com to let us know what you would like us to have in stock.
-----------
SCT Computers
Apple Certified Technicians
Microsoft Certified Systems Engineers
A+ Certified Technicians
Visit us at 306 N. Franklin St., Watkins Glen, 607-535-2495
or
124 Main St., Penn Yan
(315) 694-7399
Email:
Support@SCTcomputers.com
www.SCTcomputers.com
----------------


Your authorized FedEx ship center
M-F 7:30-5:30 (Cut off time 3 pm)
Sat. 10-2 (no pickups)
306 N. Franklin Street
Watkins Glen NY 14891
607-846-7377

Click on the ad below to go to the United Way of Schuyler County website.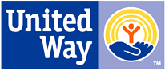 ---------------
For your convenience, we have installed the link below to make donations to this website easier. Now you can utilize your PayPal account or your credit card.

--------------
We also have a Business Card Page. Click here.
-------------
We also have a Business Card Page. Click here.
----------------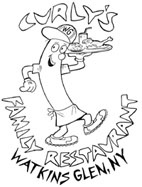 Curly's Restaurant is a page sponsor -- of our People Page. People.
Other page sponsors:
Business -- Sidle Insurance
Sports -- Open
Features -- Cabins to Castles Real Estate
Government -- Jr. Specchio's Inc.
Schools -- Watkins Sporting Goods
Calendar -- Hi-Lites
Forum -- Open
------------------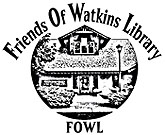 To reach the FOWL website, click on the logo above.
-----------
To go to Jim Guild's Famous Brands website, click on the drawing above or here.
-----------------
Our Primary Pages
Sports
People
Features
Business
Government
Forum
Schools
PSA
Calendar
History
Obituaries
Wine & Tourism
Classifieds
Columns
-----------
The IBEW Local 241 is a sponsor of this website
We also have a Business Card Page. Click here.
---------
Click below to go to the
Rotary Club website.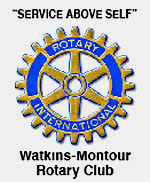 ----------

To reach the website of the Five Rivers Council, Boys Scouts of America, click here or on the logo above.
--------
To reach the Watkins Glen School District website, click here.
--------------
Check this out:
-------------
Contact this website at:
chaef@aol.com
----------------
4 Novels by the editor
Island Nights
Excerpt here.
The Islander
The entire novel:
Cabins in the Mist
Excerpt here
The Maiden of Mackinac
Excerpts Maiden
---------------


Click on the ad below to reach the Primary Care website.



Village Christmas falls to pandemic concerns

The annual Watkins Glen Village Christmas, a 27-year tradition, has been canceled for 2020 due to the coronavirus. The next Village Christmas is set for Dec. 10, 2021. Forum.

Left: Santa and Mrs. Claus in a Village Christmas parade.

A column by State Senator Tom O'Mara

New York State Senator Tom O'Mara provides us a weekly column from Albany. This week: "Local, regional teamwork always key to our success." Column

Left: State Sen. Tom O'Mara


Swirling autumn winds ...

The editor casts a wary eye toward the coronavirus, and weighs in on the Top Drawer 24, a program honoring students that is now in its 16th year. Column.

------

Anyone caring to advertise may contact the publisher, Charlie Haeffner, at publisher@odessafile.com for information.

The two vehicles in the crash on 224 as they awaited towing.
2 injured in accident at Rt. 224 and County 13

Two people were transported to the hospital late Monday afternoon with injuries sustained in a two-vehicle crash at the junction of State Rt. 224 and County Rt. 13 near Van Etten. An official on the scene said a Jeep Gladiator exiting 13 collided with a Cadillac SRX that was northbound on 224. Schuyler Ambulance and Bangs Ambulance transported the two people, whose names and injuries were not available. Fire personnal from Odessa and Van Etten also responded, as did the Schuyler County Sheriff's Office.

Photo: Traffic was backed up on Rt. 224 after the accident. which involved the car in the foreground, a Cadillac SRX.

No new cases reported in Schuyler
Public Health officials reported Tuesday that there were no new confirmed cases of COVID-19 in Schuyler County, leaving the number of cases at 42 since the pandemic began, with 41 recovered.
The total number of people testing negative in the county is 9,219, with 43 people currently in isolation. Of those 43, a total of 13 are in quarantine after arriving home from travel advisory states or countries currently in quarantine.

A guest column by Leslie Danks Burke

Leslie Danks Burke is running for the New York State Senate in the 58th district, which includes Schuyler, Chemung, Steuben and Yates counties, and part of Tompkins. Here she provides a column titled "Fire and Rain." Column.

Left: Leslie Danks Burke


We honor...The Essentials of Schuyler County

A dozen women and a dozen men populate this committee-selected group of outstanding Schuyler County residents or natives who have impacted life here or elsewhere. None is in the Schuyler County Hall of Fame, but perhaps will be. Essentials.



Dealer/collector looking to buy groups of pre-1970 paper memorabilia: cards, magazines, posters, programs etc. Call Charlie at (607) 742-2772.

And inside

The Schuyler County youth robotics team is seeking new members.People.

Watkins Glen International updates its 2020 schedule. Sports.

Two high school graduates receive Schuyler Hospital Auxiliary scholarships. Schools.

For Part 1 of "Schuyler County and Me," reprised, Click here.
For Part 2, click here.
For Part 3, click here .
For Part 4, click here.
For Part 5, click here.

******
The Editor's Columns

--Obituaries--
Death Notices on the Obituary Page.

Michael Anthony Koloski, 60, of Montour Falls.
Stephen Anthony Fazzary, 67, of Trumansburg.
Sabella J. Bradley, 84, formerly of Odessa.
James E. Peterson, Sr., 85, of Beaver Dams.
Franklin P. Rider, 82, of Montour Falls.
Andrea "JoJo" Vorrasi, 73, of Watkins Glen.
Jeffery L. Harris, 55, of Alpine.
Beverly Flatt Riley, 87, of Odessa.
Hilbert B. "Bud" Mikel, 92, formerly of Watkins Glen.
Linda Ameigh Chilson, 57, of Watkins Glen.
Jessie Ketter, 34, of Watkins Glen.
Kimberly Sue (Chapman) Smith, 55, of Alpine.
Robert Warren Cross, 68, formerly of Watkins Glen.
Beatrice S. Smyder, 88, of Montour Falls.
Francis Paul Affeldt, 79, of Rock Stream.
(For earlier Vedder & Scott obituaries, click here.)

Seeking Executive Director
Cornell Cooperative Extension of Schuyler County is hiring an Executive Director. Please visit cceschuyler.org/jobs for more information and to apply.
"Cornell Cooperative Extension is an employer and educator recognized for valuing AA/EEO, Protected Veterans, and Individuals with Disabilities and provides equal program and employment opportunities."

To reach the Famous Brands website, click here.

Click on the ad below to reach the
Seneca Harbor Station and the
Captain Bill's Seneca Lake Cruises site.
The Seneca Legacy dinner cruise ship.

Cars gather for Victory Laps outside the WGI Media Center. (Provided)
WGI hosts 3 days of fund-raising Victory Laps

Fans had an opportunity to drive three laps on the Watkins Glen International racetrack Friday, Saturday and Sunday as WGI hosted Victory Laps presented by Stoner Car Care. Laps were held five hours each day. Admission was $25 per vehicle for the laps, behind a pace car, around the full 3.45-mile Grand Prix road course. A portion of the proceeds will benefit WGI's R.A.C.E.(Racing and Community Enrichment) Foundation, which supports local organizations and "healthcare heroes of Upstate New York during the pandemic."

Photo: A car on the WGI track Friday (Photo provided)

Schuyler Habitat is ready to build again

Schuyler Habitat for Humanity, which recently completed its second house in the county on Broadway in Montour Falls, is ready to build its next one, on County Route 4 in the Town of Hector. The structure currently on the property will be renovated as part of the build. Work was to start immediately to close it up for the winter. Habitat is seeking applicants as the partner family, which Habitat officials say must meet certain financial obligations, help with the build, and be able to carry a low-interest loan. Habitat's work trailer was placed at the site this week, freshly painted by Vickio Signs. To volunteer to help with the build, contact Bob Groll at bgroll@schuylerhabitat.org. Information regarding becoming the partner family can be found on www.schuylerhabitat.org. Donations may be sent to Schuyler Habitat for Humanity, P.O. Box 45, Watkins Glen, NY 14891.

Photo: Schuyler Habitat for Humanity work trailer on the site.

A legal column from Ziff Law's Jim Reed

Attorney James B. Reed of the Ziff Law Firm in Elmira offers this regular column, tackling issues that you might encounter in your daily lives. This time: "Gotta love neighbors helping neighbors." Column.




Left: Attorney Jim Reed



Click the ad below to reach the Hazlitt 1852 website.
Click here to reach the Hazlitt 1852 Facebook page.

Want to phone The Odessa File?
You can reach us at (607) 742-2772




Available on Kindle:
The Maiden of Mackinac

This story -- which spans 700 years and ranges from our region to Northern Michigan -- tells of a quest for the truth behind a legend ... the legend of a Native American maiden reputed to be centuries old. It was written by Charlie Haeffner, and is available now on Kindle at Amazon.com. To see the ad, click here.

Left: Cover art by Jon Haeffner

Left: Montour Falls Mayor Jim Ryan. Right: New trustee Jim Nolan as he was being sworn in.
Ryan sworn in as Montour Falls mayor; Nolan, Chicone and Confer sworn in as trustees

James P. Ryan, a member of the Montour Falls Village Board for more than nine years, was sworn in as mayor in a ceremony Wednesday evening, Sept. 23 at the Montour Falls Fire Department. He succeeds John King, who chose not to seek re-election and who Ryan praised for his leadership. Sworn in as trustees were incumbent Vincent Chicone and newcomers Jim Nolan (elected Sept. 15) and Jeff Confer (appointed by Ryan to fill Ryan's former seat). Swearing them in was Village Justice Donald Spaccio. Ryan presented a speech afterward, and then the 25 or so well-wishers present were treated to cheeses, vegetables and cake. Among the spectators was former trustee Steve Lawton, who chose not to seek re-election.

Photo in text: Montour Falls Village Justice Donald Spaccio
Trustees Jeff Confer, left, and Vincent Chicone as they were being sworn in.

The Confers: A 4th generation joins Fire Dept.

Jeff Confer poses in the photo above with his son Cayden, who recently advanced from junior firefighter to full-fledged volunteer in the Montour Falls Fire Department -- the fourth Confer generation to be a part of the department. Jeff's grandfather and father were both members, as was Jeff, who served as fire chief. Father and son posed after the ceremony Sept. 23 at the fire department where Jeff was sworn in as a village trustee.

The car and bus, tangled together at Fowler Place and Rt. 224.
Car-bus accident in Odessa sends three O-M students to Schuyler Hospital 'as a precaution'

A car-bus accident at the intersection of Rt. 224 and Fowler Place on the eastern edge of Odessa Wednesday morning, Sept. 23, resulted in three students, the bus driver and a driver's aide being taken to Schuyler Hospital "as a precaution," School Superintendent Chris Wood told district residents in a subsequent robocall. They were all later released. The accident occurred about 7:02 a.m. when, said an official at the scene, the westbound car lost control and struck the bus, which was waiting at the stop sign on Fowler, facing north. Schuyler Ambulance, Erway Ambulance and Valois-Logan-Hector Ambulance all responded, as did the Odessa Fire Department, the Schuyler County Sheriff's Department and Wolfe's Garage, which removed the car and bus from the scene. No word was available on the condition of the car driver.

Photo: Wolfe's Garage's David Wolfe oversees the removal.
The scene, looking down from a hillside to the east.

Newly elected trustee Bob Carson raises his hand as he is sworn in by Village Clerk Lonnie Childs.
Carson sworn in, joins Watkins Village Board

Bob Carson -- elected to the Watkins Glen Village Board a week earlier -- was sworn in as a member of the board on Tuesday night, Sept. 22. Carson, elected in balloting that was delayed six months by the pandemic, replaces Tony Fraboni, who did not seek re-election. Laurie DeNardo, re-elected in the Sept. 15 vote, also was sworn in Tuesday by Village Clerk Lonnie Childs.

At right: Trustee Laurie DeNardo.

Union sues Watkins Glen school district, says teachers are blocked from remote work option

The Watkins Glen Faculty Association has filed a lawsuit in state Supreme Court in Schuyler County against the Watkins Glen School Board, the school district and School Superintendent Greg Kelahan asserting that the district has adopted a policy contrary to executive orders and to the district's own reopening plan, effectively blocking teachers with vulnerable health conditions from working remotely during the pandemic. Both Association President Jeannette Lasko and Kelahan have issued statements. Schools. And you can read the Lawsuit.

Watkins School Board ponders hybrid woes

The board heard Sept. 21 from two parents and four teachers dissatisfied with the district's hybrid education plan, and considered letting students practice various low-risk sports after school. More discussion is planned on ways to counter the hybrid problems, while the board might vote at its Oct. 5 meeting on the "open practice" athletic plan. Schools.

Photo: School Board member Craig Bianco at the meeting.

Glen Gators squad completes its Seneca swim

Nine members of the Glen Gators Elite Group completed the final leg of their Geneva-to-Watkins Glen Seneca Lake swim Saturday morning, Sept. 19, arriving at the Kayak Launch adjacent to Clute Park. Coach Jason Westervelt said that "to my knowledge, this was the first time a team ever swam the entire length" of the lake. Sports.

Photo: Glen Gators Elite Squad member Amanda Wilbur signals success at the end of the swim.

Cherry retiring at end of year from Extension

Phil Cherry, Executive Director of Cornell Cooperative Extension of Schuyler County for the past four years, plans to retire at year's end. The pandemic, he says, has driven home the message that "life can be too short." Retirement.

Photo: Phil Cherry (File photo)

A column by Odessa Mayor Gerry Messmer

The mayor provides us with his seventh in a series of columns on what is happening in Odessa. This time: "Summertime in Odessa is here!" Column.






Photo: Odessa Mayor Gerry Messmer



For other recent Schuyler
County news, click here.


Visit Jerlando's Ristorante & Pizzeria

Three locations: in Watkins Glen, Horseheads and Montour Falls

Click here or on the photo at left to go to the Jerlando's website. There you will find information about all three locations, plus menus.

Left: The front of the recently renovated Jerlando's at Franklin and 4th Streets, Watkins Glen


For other recent Schuyler
County news, click here.

Looking to advertise on The Odessa File?

We are always looking for advertisers to help promote their businesses and, by extension, our region. For a list of Odessa File Ad rates, click here.

Anyone wishing to contribute to The Odessa File -- which is dependent on advertising and donations -- may do so through a Paypal link in the left column of this page or by sending a check to The Odessa File, P.O. Box 365, Odessa, NY 14869.

Phoning The Odessa File?
You can reach us at (607) 742-2772
or reach us by email at chaef@aol.com

Section IV supers make it final: no fall sports

The superintendents of school districts in Section IV made official Tuesday what the section's various leagues made clear last week, voting 59-10 with one abstention to move all fall sports to the spring because of the risks of the ongoing coronavirus pandemic. Sports.

St. John's Church observes 210th anniversary

St. John's Episcopal Church -- located within sight of the Catharine Four Corners -- celebrated its 210th anniversary with a special service Sunday, Sept. 20 that included a message from the Right Reverend Dr. Prince Singh, Eighth Bishop of the Episocopal Diocese of Rochester. The church was established after the Revolutionary War by settlers from Connecticut, some of whom are buried less than a half-mile from the church. Special music was performed Sunday by select members of the Caledonia Highlander Bagpipers. Strict Covid-19 protocols were enforced.

Photo: St. John's Episocopal Church of Catharine.

Positive Covid-19 test prompts the quarantine of 38 students, 6 teachers at Watkins High

Nine days after the opening of in-person classes in the pandemic-plagued 2020-21 school year, a Watkins Glen High School student's positive Covid-19 test result Sept. 17 led Public Health officials to announce the sizable quarantine order. Schools.

Watkins Glen Mayor Luke Leszyk, center, congratulates the two election winners in the race for Village Board seats: Bob Carson and Laurie DeNardo.
DeNardo, Carson win board seats in Watkins

Incumbent Laurie DeNardo and newcomer Bob Carson won the two Watkins Glen Village Board seats up for grabs in the Sept. 15 election. DeNardo was named on 217 ballots, and Carson on 174. Both won four-year terms (actually three-and-a-half, since the election was held six months late due to the pandemic). Finishing third was Kristin VanHorn with 156 votes, while Peter Widynski was fourth with 142.

In Odessa: Incumbent Tom Letteer won re-election to a two-year term on the Village Board, while Pam Cicconi was elected to the board by write-ins. A total of 14 ballots were cast, with Letteer receiving 13 votes and Cicconi 9.

Montour Falls had uncontested races, with Jim Ryan running for mayor, succeeding John King. Running unopposed for four-year trustee terms were Jim Nolan and incumbent Vincent Chicone.

Burdett: With two seats available, trustees Marty Evans (22 votes) and Larry Jaynes (21) were re-elected to two-year terms. Robert Mangus was named on three ballots.

Heavy machinery maneuvers a multi-ton granite block into position alongside Catlin Mill Creek in Odessa.
Project aims to cut Catlin Mill Creek erosion

The Schuyler County Soil and Water Conservation District started a project recently whereby large granite blocks from the Seneca Stone quarry near Seneca Falls were being placed by heavy machinery along the southern bank of Catlin Mill Creek in Odessa to curb erosion on the hillside behind the village's Main Street. The project genesis was the damage left by flooding two years ago. The project, paid for by Soil and Water and including the removal of fallen trees and other debris, was schedule to conclude the week of Sept. 14.

Photo: Granite is carried down a path to the creek.

Dumpster Day in Odessa

Village workers haul a couch from the bed of a village resident's truck as part of Dumpster Day in Odessa on Sept. 12. Several dumpsters from Green Leaf Recycling were filled during the three-hour event with household debris ranging from furniture, old doors and windows to appliances, mattresses and toys. Mayor Gerry Messmer deemed it a success as residents cleared out unwanted items from their homes and yards.

It's your choice: keeping control of Covid-19 stress

Certified life coach Meg Cabezas, who lives outside Odessa, offers ideas on dealing with the stresses created by the coronavirus pandemic. Column.

Photo: Meg Cabezas (Provided)

Covid-19 church cluster larger than thought

Chemung County Executive Christopher Moss said Sept. 10 that the cluster of Covid-19 cases linked to Horseheads' Lighthouse Baptist Church is larger than thought with 19 test positives identified out of 40 parishioners tested Wednesday. Some Schuyler County residents reportedly attend the church, though that number was not specifed. Moss said anyone connected with the church should reach out to the Chemung County Health Department "and get tested."

Students gather in the parking lot fronting the O-M high school before the start of classes Thursday morning.
Odessa-Montour students return to classes

Students in the Odessa-Montour School District -- after a six-month absence due to the pandemic -- returned to in-person classes Thursday, Sept. 10. More than 600 of the district's 700-plus students opted for attending school in-person five days a week, while about 120 selected remote learning, which was instituted when the pandemic forced school closures in March. Schools.

Photo: Temperatures were checked for all incoming students. No problems were reported.

Palmesano remembers a priest and a prayer

Assemblyman Phil Palmesano recalls the impact of Fr. Lewis Brown of Corning "and a special prayer" by Mother Theresa that Father Brown shared with the New York State Legislature in 2016. Column.

Photo: Phil Palmesano

Montour Falls house fire being investigated

Fire officials in Schuyler County are investigating a fire that damaged part of a house on Cronk Road in Montour Falls Thursday, Sept 10. The fire, reported by a passerby at 11:32 a.m., was brought under control by 11:50 a.m. About 20% of the house was destroyed, said one official, who added that nobody was home at the time of the blaze, which occurred in the front section of the structure. The Montour Falls Fire Department was assisted by departments from Watkins Glen, Beaver Dams and Odessa, Schuyler County Emergency Management and the Schuyler County Sheriff's Office.

Schuyler County Judge Matt Hayden waves goodbye to daughter Beatrice, a 3rd grader, as he dropped her off at the Watkins Glen school for the first day of classes.
At last! First day of school at Watkins Glen

Watkins Glen students attended their first day of in-person classes since March when the new school year started Tuesday, Sept. 8. Half of the students who opted for in-person education attended Tuesday, with the other half set to attend Friday. In future weeks, the first group will attend Mondays and Tuesdays, and the second group Thursdays and Fridays under a hybrid schedule adopted by the School Board in the face of the coronavirus pandemic. Schools.

Photo: Each student's temperature was checked before he or she was permitted to enter the building.

SCCUDD will hold K-6 billboard contest

The Schuyler County Coalition on Underage Drinking's contest is for substance abuse prevention messages with a seasonal theme. Schools.

Also: SCCUDD teens attend a virtual training institute. Features.

NYSPHSAA issues guide to high school sports

The New York State Public High School Athletic Association on Friday, Sept. 4 issued an almost 50-page guide for high schools titled "Return to Interscholastic Athletics: 2020-2021" For a look at the publication, click here.

Learning Pod to host
20 kids on Wednesdays

Community volunteers will host 20 Watkins Glen Elementary School students on Wednesdays in a program following the school's remote schedule. For details and a form, see People.

WGI to host Victory Laps, R.A.C.E. fundraiser

Fans will get the opportunity to drive three laps at The Glen on the weekend of Sept. 25-27 as Watkins Glen International hosts Victory Laps, a fundraiser for the R.A.C.E. (Racing and Community Enrichment) Foundation. Admission is $25 per vehicle, with tickets available online. Sports.

The Odessa File's Athletes of the Year

Top male and female athletes from the Watkins Glen and Odessa-Montour high schools for 2019-20 are honored. Sports.




Left: WGHS Female Athletes of the Year, from left: Amanda Wilbur, Faye Mooney, Thalia Marquez and Peighton Cervoni.

Introducing the 2020
Top Drawer 24 team

The 15th annual Top Drawer 24 team of outstanding area student-athlete-citizens contains honorees -- almost all seniors -- from 12 schools. To see who they are, click here.

2 Landon's workers test positive; risk ID'd

Landon's Pub and Pizza on West 4th Street in Watkins Glen has been closed for disinfection. Public Health urges self-quarantine for anyone there between August 19 and August 29. Government.

Glen School Board cuts $710,000 from budget, including several jobs and the sport of football

The School Board, facing financial uncertainty as New York withholds 20% of state aid, took action Aug. 31 to combat what could amount to a $2.9 million shortfall. Cut from the budget: football, cheerleading, a clerical job, three teacher aide positions, an administrator job, conferences, field trips, material and supply purchases, and transportation and maintenance purchases. Schools.

Photo: Superintendent Greg Kelahan makes a point during Monday night's board session.
O-M's Wood: Football move was "joint decision." Schools.

Exhibit to feature roles of locals in World War II

A U.S. Navy uniform worn by Jack T. Davis and newspaper front pages (right) are among the items in an upcoming exhibit, "Schuyler Answered the Call," at the Schuyler County Historical Society's Brick Tavern Museum in Montour Falls.

The exhibit, opening Sept. 2, will be on display through the end of the year. Seventy people who served in military or civilian roles in World War II will be featured. Features.

Letter to Cuomo, Section VIII decision cast doubt on start of New York high school sports

The New York State Council of School Superintendents sends a letter to Governor Andrew Cuomo asking for a delay in the high school sports season, and local superintendents react. Meanwhile, Section Vlll athletics are put on hold until January. Sports.

Paradiso's Village Bakery owner Kathy Paradiso cuts the ribbon. With her were several employees, along with officials representing the village and county government and the Chamber of Commerce.
Ribbon cut at new Paradiso's Village Bakery

A ribbon cutting Thursday afternoon at 224 W. Main St. in Montour Falls marked the opening of the second Paradiso's Village Bakery facility in the village -- this one featuring a cafe and a dinner menu. The first facility, just up the street, was short on dining space, and now serves a wholesale function. The new cafe was previously the site of the Harvest Cafe and then the Been There community cafe. Speakers at the ribbon-cutting included Montour Falls Mayor John King, Schuyler County Administrator Tim O'Hearn and Watkins Glen Area Chamber of Commerce Executive Director Michael Hardy, along with bakery owner Kathy Paradiso.

Powers marks retirement from Catharine Court

Ruth Powers retired Wednesday after 30 years working at Catharine Court Apartments in Montour Falls. Powers served as Administrator/Manager of the facility, which holds 32 HUD subsidized apartments for seniors aged 62 and older. "She put a lot of time and love into the building and people there," said one observer. "She improved the building over the years by getting the front porch added on and many other things. She became family to many of the tenants as well as the staff, and will be greatly missed."

Photo: Ruth Powers in her office Wednesday, during a retirement celebration. (Photo provided)

Reed assails 'extremism' after window broken

Congressman Tom Reed says "This extreme behavior is unacceptable" after an act of violence -- a brick thrown through a window -- occurs at his Corning campaign office. Government.

Glen-based band Sweats releases debut album

The Finger Lakes band known as Sweats has released its debut full-length album, "Caught in a Wave." For a look at the band and links to its music, see People.

Photo: Sweats singer-songwriter Travis Durfee.

Cuomo: Low-risk fall sports can start Sept. 21

Governor Andrew Cuomo (right) said Monday that at least five high school sports -- swimming, soccer, cross country, field hockey and tennis -- will be allowed to resume Sept. 21 -- the date set earlier by the New York State Public High School Athletic Association as a possible start date. But no teams will be permitted to travel outside their region or a neighboring region to play or practice until Oct. 19. With schools opening earlier than Sept. 21 -- many have selected Sept. 10 -- "there will be a little bit of a period to gauge what's happening," Cuomo said, before the permitted sports begin. Other sports considered full impact and a higher risk to transmit Covid-19 -- such as football -- can practice, but any games remain on hold, Cuomo added.
O-M, Watkins Glen school districts react. Schools.

Cuomo opens up absentee voting; fear of Covid-19 now a factor; voters can apply now

Governor Andrew Cuomo (right) Thursday signed into law sweeping election reforms that open up the absentee voting process to include as qualifying reasons for such a ballot a fear of voting in person due to the pandemic. The new regulations say ballots must be postmarked on or before election day, Nov. 3, if received by Nov. 10. Ballots without a postmark will be counted if received up until the day after the election. Said Cuomo: "The federal administration has ordered an unprecedented attack on the U.S. Postal Service, and with Covid-19 threatening our ability to have safe, in-person voting, these measures are critical to ensuring a successful and fair election at one of the most important moments in our nation's history."
Palmesano rips Cuomo on election orders. Gov't.

Fun on Seneca
Evvie and Moe Zinger, children of David and Tiffany Zinger of Montour Falls, head for the water fronting the cottage of Jeff and Linda Confer on Seneca Lake over the August 15-16 weekend. The area was blessed with warm, sunny weather, ideal for swimmers and boaters alike. (Photo provided)

Lt. Governor visits, meets with tourism leaders

New York Lt. Gov. Kathy Hochul visited Watkins Glen Wednesday morning, Aug. 12, meeting at the Jack Daniels Club at Watkins Glen International with tourism leaders from around the region, and then visiting one of the Downtown Revitalization Initiative sites in the village, Captain Bill's Seneca Lake Cruises' new, operational and soon to be completed building on the waterfront. She then traveled to Penn Yan to view a DRI project there. Government.

Photo: Lt. Gov. Kathy Hochul at Seneca Lake, holding her mask while she answered a TV reporter's questions.

Watkins Sergeant in Charge placed on leave
Watkins Glen Sergeant in Charge Brandon Matthews has been put on paid administrative leave by the village pending completion of an investigation by the New York State Police. Government.

3 injured in motorcycle-car collision in Dix

The Schuyler County Sheriff's Office is investigating a personal injury motor vehicle accident involving a car and a motorcycle that occurred Friday at 2:57 p.m. on Beaver Dams Moreland Road near Pearl Street in the Town of Dix. Andy Mattison, 44, of Beaver Dams, was westbound on Beaver Dams Moreland Road when the motorcycle he was operating collided with a vehicle that was exiting a private driveway. That vehicle was operated by Michelle Hanson, 61, of Buffalo. Hanson and a passenger, Oscar Hodge, 67, of Buffalo, were taken to Robert Packer Hospital for minor injuries. Mattison was airlifted by Guthrie Air to the same facility for serious injuries. The Sheriff's Office was assisted at the scene by the Beaver Dams Fire Department and Schuyler Ambulance.

Police seeking information in suspicious death

The Schuyler County Sheriff's Office is investigating a suspicious death that occurred at 2071 Templar Road in the Town of Orange. On August 7, 2020 the Sheriff's Office received a call reporting the death of Richard E. Seeley, 43, of 2071 Templar Road. During the investigation it was found that Seeley died as a result of a puncture wound to his chest and lungs. The Sheriff's Office is asking anyone with information about this incident or about Richard Seeley to contact the Sheriff's Office:

Phone: 607-535-8222
Tip Line: 607-535-8224
Email: tips@co.schuyler.ny.us
District Attorney: 607-535-8383

Assisting in the investigation: the New York State Police Bureau of Criminal Investigation, Forensic Identification Unit, and Major Crimes Unit, and the Schuyler County District Attorney's Office.

Photo: Richard Seeley (Photo provided)

O-M, Watkins supers outline reopening plans

The Odessa-Montour and Watkins Glen school district reopening plans were outlined for parents Tuesday night at a pair of sessions designed to answer questions. One was conducted online and in person (in the high school auditorium) by Watkins Superintendent Greg Kelahan (pictured at right) -- and the other online by O-M Superintendent Chris Wood. Kelahan says the proposed 3/2, 2/3 scheduling plan at Watkins Glen is "off the table at this point." Schools.

Cayuga Health launches Covid-19 tracking tool

Cayuga Health has introduced a Coronavirus Tracking Tool on the Cayuga Health System website that includes statistical data which is updated daily, providing official numbers as they are released by the Cayuga Health Sampling Center in Ithaca. Business.

CMOG trophy awaits winner of Daytona race

The winner of the Aug. 16 NASCAR Cup Series race on the trioval/road course at Daytona International Speedway -- the Go Bowling 235 At The Daytona Road Course, a race originally scheduled for Watkins Glen International -- will win a special, one-of-a-kind trophy, produced by The Corning Museum of Glass. Sports.

Photo: The race trophy

A stunning sunset
The sky looking northwest from the eastern shore of Seneca Lake in Hector was a thing of beauty at sunset Thursday evening, Aug. 13th. (Photo by Liz Fraboni)

Work at Watkins Glen's Clute Park has begun -- the early stage of a $5 million redevelopment project.
Redevelopment project is under way at Clute

Trees were being felled and backhoe digging was under way Wednesday, Aug. 12 at Watkins Glen's Clute Park -- early signs of a redevelopment project expected to be completed around Memorial Day 2021. The project, on the drawing board since 2010, is a Downtown Revitalization Initiative project that will include a new year-round, 6,000-square-foot pavilion, a 1,500-square-foot bathhouse, outside showers, a 2,000-square-foot seasonal splash pad, and a 10,000-square-foot seasonal ice rink.

Photo: A tree is brought down by a worker manning a chainsaw at Clute Park.

Schuyler Legislature holds brief meeting

The Schuyler County Legislature met in monthly session Monday evening, Aug. 10 at the Human Services Building in Montour Falls -- and adjourned after 10 minutes. Legislators passed a handful of resolutions, received no comments during the public portion of the meeting (only two people, a county official and a reporter, were in the audience), and had no new business or administrator report. Legislator Mark Rondinaro did say a planned Festival of Lights on land behind the Grist Iron Brewing Company in Hector is on hold until 2021 due in part -- in the midst of the pandemic -- to a lack of both materials and needed Chinese workers who are skilled at constructing the festival, which incorporates traditional Chinese lanterns.

Photo: Legislature Chair Carl Blowers, right, with County Attorney Steven Getman before the start of the meeting.

An e-mail issue
One of my e-mails has developed a stubborn streak: most items don't seem to be coming through on it. Use this one, which I'm incorporating in the links at the bottom of each page:

Don't use Google to access this site
A few people have complained that they cannot access The Odessa File. If you know any of these people, tell them the problem is with Google, and that simply clicking on the Google link to this website often doesn't work. The screen comes up blank. Instead, have them type in odessafile.com (nothing more and nothing less) in the address line and hit refresh. That should solve the problem.
So ... avoid Google, at least for now.

For other recent Schuyler County news, click here.


For other recent Schuyler County news, click here.

Want to e-mail this website? Just click below.

Check out our Wine and Tourism page
We've updated our Wine and Tourism Page, with links to recent Chamber of Commerce blogs. Check it out here.

Want to contact us?
You can write to: P.O. Box 365, Odessa, NY 14869
You can call: (607) 742-2772
You can email:
chaef@aol.com

For other recent Schuyler County news, click here.

Area schools' Honor Rolls are here.
Area historical photos can be found on History.
For full coverage of the 2013 Alice Trappler murder trial, you can click here.

For other recent Schuyler County news, click here.




Click on the ad above to reach the Ziff Law website.

---------

Click here or on the ad above to reach the Schuyler County Partnership for Economic Development website

--------------------------------

Click on the ad below to reach a Covid-19 resources page.

-------

--------------

Would you like to help reduce underage alcohol use and drugs in Schuyler County? Then the s or teachers the two stSchuyler County Coalition on Underage Drinking and Drugs is for you! We are looking for parents, students, concerned community members and professionals to join our cause in making Schuyler County a drug- free, safe environment for families and youth. We need you to help make this social change. Please visit our website here to find out how.

Still available: Tony Vickio's book, titled "Shifting Gears." You can order it on his website here.

---------

229 S. Catherine St., Montour Falls
(607) 210-6600

We also have a Business Card Page. Click here.

----------------

Editor's Note

Debbie Stayer Kelly of Burdett -- a lifelong Schuyler resident, a single parent of two sons and a highly praised Cornell employee -- has Stage 4 cancer as well as a rare genetic mutation called Lynch Syndrome. She is facing a large financial burden as her battle continues.

Her Cornell colleagues have created a GoFundMe page for her that you can find right here. An update can be found by clicking on the Updates button on that site. I hope we all can help out.

--------------

Read The Stoneware of Havana, N.Y. and Its Makers
by Allen F. Sweet.

A history of the manufacturing of Stoneware in that village (Montour Falls) from 1850-1888. More than 100 color photos.

Available at the Schuyler County Historical Society Museum.

-----------

A book of poetry by J.A. Bauman of Watkins Glen -- "words that God gave me to share with you." Available through Amazon.com.

-----------

A Christian-based autobiography written by Melinda Kreischer, pen name for a long-time Finger Lakes area resident. Ordering information can be found here.

----------

My Wild Ride: The Untamed Life of a Girl with No Self-esteem, an autobiography by ex-Throughbred trainer Susan Bump -- who grew up in Montour Falls -- is now available in e-book formats at major retailers including Amazon.com

------------

Click on the ad below to go to the Schuyler County Transit schedule.

-----------

The Elizabeth Amisano Ovarian Cancer Education Fund
Live Like Liz, Inc.
P.O. Box 434
Watkins Glen NY 14891
www.LiveLikeLiz.org
LiveLikeLiz@yahoo.com

---------

----------------

A novel by Steve Piacente about a military cover-up, and about the ethical boundaries of journalism. For a closer look, click here.

---------

The author, J.N. Brown, is a 2005 graduate of Odessa-Montour High School. He works at Corning Inc. To visit his website, click here.

----------

An account of a daughter's eating disorder and her mother's seeming helplessness and desperation in the face of it -- and yet a story of hope, love and survival, and a lifeline to other parents dealing with obsessive behavior. $17.95 from ecwpress.com

-----------

A self-help guide to understanding the role of emotions, this book offers a four-step path to emotional mastery and freedom. $15.95 from Infinitypublishing.com

-------

We also have a Business Card Page. Click here.

------------------
Check out our list of readers who have contributed to keeping this site going. Sponsors.

The number of visits to this site has been steadily growing -- about 20,000 a week -- as readers in all 50 states and dozens of countries check out what's happening in Schuyler County.

Statistics are from an online tracking service, DeepMetrix Live Stats.

-------
We also have a Business Card Page. Click here.

--------

An eternal message of lights, hope and faith

The week following Susan Haeffner's passing was fraught with signs -- most of them light-based, and one in the form of a vision. Here the editor relives those days in an effort to pass along a message of hope and faith. Message.

Above: The Aurora Borealis (From the Internet--as seen in Scandinavia)

-----------
Oh, the famous faces I've seen

The editor has been thinking about fame (a commodity foreign to him personally), and about the famous people he has encountered. Some thoughts on the subject. Famous.

The Sound and the Silence: A Memoir
Some things in life can mean a great deal -- can embody hope and dreams ... and memories. The sailboat is one such thing for the author. Silence.
---------

Some sports stories and essays inside
Check out our sports related stories and essays, located at the bottom of the Sports Page.

Some special feature packages
From stories of life years ago along Steam Mill Road, to stories by the editor -- you can find them at the bottom of Features.
---------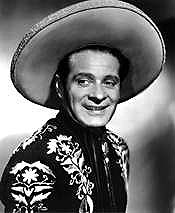 The editor's long search for some childhood icons
When he was a child, the editor let fear get the better of him while he was watching a pair of beloved TV heroes in peril. The scar from that experience lingered for decades. For a journey through what the editor's son calls "a weird obsession," click here.
Above: One of the heroes in question.
------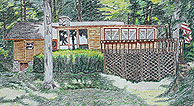 A cabin in the woods
The editor travels, figuratively, back in time to an old haunt, familiar faces and warm memories. Cabin.