Click on the ad above to reach the Glenora website.
--------------
Seneca Harbor Station & Captain Bill's
To reach the website of the Seneca Harbor Station and Captain Bill's, click here.
-------------
GVA --
Genesee Valley Agency

We pride ourselves on providing outstanding customer service.
While providing insurance,
Your Way.
Contact us to see why so many people have switched.
Monday-Friday 8:00-4:30.
Main Steet, Odessa, NY.
Arkport, Avoca, Caledonia, Candor, Dansville, Wayland

Telephone 607-594-3335
-----------
Click on the ad above to visit the Visions Credit Union web site -- you deserve a financial partner that has your best interest in mind!
------------
Watkins Glen Supply, Inc.
P.O. Box 70
2768 State Route 14
607-535-2454
wgsupply@gmail.com
www.wgsupplyny.com
----------
The Great Escape
Ice Cream Parlor
221 S. Franklin St.,
Watkins Glen, NY
607-535-7354
Opening April 1st for its 40th season.
_____________ .
The Odessa File's
Primary Pages
Sports
People
Features
Business
Government
Forum
Schools
PSA
Calendar
History
Obituaries
Wine & Tourism
Classifieds
Agriculture
Columns

Click here or on the ad above to reach a Chamber of Commerce website.
--------------
Odessa Wine
and Spirits
We are located on Main Street in Odessa, next to the Tompkins Trust Company branch.
Send us an email to sales@odessawinesandspirits.com to let us know what you would like us to have in stock.
-----------
SCT Computers
Apple Certified Technicians
Microsoft Certified Systems Engineers
A+ Certified Technicians
Visit us at 306 N. Franklin St., Watkins Glen, 607-535-2495
or
124 Main St., Penn Yan
(315) 694-7399
Email:
Support@SCTcomputers.com
www.SCTcomputers.com
----------------


Your authorized FedEx ship center
M-F 8:00-5:30 (Cut off time 3 pm)
Sat. 10-2 (no pickups)
306 N. Franklin Street
Watkins Glen NY 14891
607-846-7377

Click on the ad below to go to the United Way of Schuyler County website.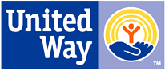 ---------------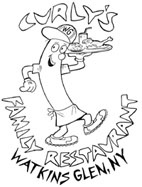 Curly's Restaurant is a page sponsor -- of our People Page. People.
Other page sponsors:
Business -- Sidle Insurance
Sports -- Cayuga Health
Features -- Jeff's On-Site Services
Government -- Jr. Specchio's Inc.
Schools -- Watkins Sporting Goods
Calendar -- Hi-Lites
Forum -- Warren Real Estate
------------------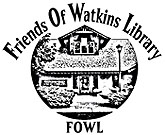 To reach the FOWL website, click on the logo above.
-----------
To go to Jim Guild's Famous Brands website, click on the drawing above or here.
-----------------
Our Primary Pages
Sports
People
Features
Business
Government
Forum
Schools
PSA
Calendar
History
Obituaries
Wine & Tourism
Classifieds
Columns
-----------
Click below to go to the
Rotary Club website.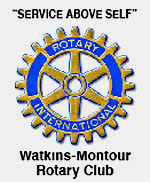 ----------
Contact this website at:
chaef@aol.com
----------------
4 Novels by the editor
Island Nights
Excerpt here.
The Islander
The entire novel:
Cabins in the Mist
Excerpt here
The Maiden of Mackinac
Excerpts Maiden
---------------

Click on the ad below to reach the website.



Odessa Board OKs ambulance service pact

The Odessa Village Board on Monday night approved a proposed agreement with Cayuga Health Systems for the use of the new Village Office Building at 1928 County Road 15 by Cayuga for the housing of an ambulance and crew as part of Schuyler County's new emergency response system. Plans call for ambulance facilities in three locations in the county: in Watkins Glen, Odessa and Tyrone. The village board agreed to a five-year lease with the receipt of monthly rental and utility charges. The 24/7 Odessa ambulance crew will have a vehicle bay in the primary building's garage, sleeping quarters in the building (a former home), and use of the structure's kitchen and restroom facilities, but will provide its own internet service. The agreement goes back to Cayuga Health for final approval.

Photo: Odessa Mayor Gerry Messmer at Monday's meeting.

A weekly column from
State Senator O'Mara

Senator O'Mara provides us with a weekly column -- this one titled "Renewing the fight for more responsible government." Column

Left: State Sen. Tom O'Mara

Chris Wood resigns as O-M Superintendent

Chris Wood, who was in his 8th year as Superintendent of the Odessa-Montour School District, resigned Friday, the departure to take effect immediately. Wood, saying that "physically, mentally and emotionally, I can no longer" do the job, announced his decision in a memo to staff members. In a phone conversation Friday night, he added this: "I love Odessa-Montour. It's been good to me and my family for many years. It has a great School Board, a great Administration team, a great staff and students who are second to none. I will miss all of those people." The text of his message to staff can be found on the Schools Page.

Photo: Chris Wood (File photo)

Watkins Glen Village Christmas set for Dec. 9

Watkins Glen Village Christmas, produced by Watkins Glen Promotions, Inc., will be held again this year -- on Friday, December 9 from 5 p.m.-8 p.m. on Franklin Street in Watkins Glen. The theme will simply be "Christmas." Features.

Dozens of packages were delivered by Hesselson's to the Seneca Santa storage room in Watkins Glen's First Presbyterian Church.
Seneca Santa truckload delivered in Watkins

More than 30 Watkins Glen High School student-athletes helped offload a truck from Hessleson's store in Elmira Heights Thursday that delivered scores of cases of Christmas gifts for the Seneca Santa program. The Hesselson delivery -- sold to the Seneca Santa program wholesale, an annual event -- included games, toys, sporting equipment and other items destined for delivery Christmas Eve morning to kids 2-12 in more than 100 Schuyler County families in need. Seneca Santa, which has operated since the early 1940s, is overseen by Peggy Scott. She has two dozen volunteer helpers, whose efforts lead to distribution of the gifts by the county's fire departments.

Photo: Ball that arrived in one of the cases.


Echoes of a kindness ...

The editor reconnects with a group of women who helped guide him through some dark days, helped bridge the gap from despair to hope. Column.

Anyone caring to advertise may contact the publisher, Charlie Haeffner, at chaef@aol.com for information.

And inside:

--Burdett dedicates 3 'Welcome' signs. Features.
--Veterinary service donates food items. People.
--Jessica McClain joins Chamber of Commerce staff. Business.
--11 join the National Honor Society at Watkins Glen High School. Schools.
--Kimberly Sprague named the Schuyler Health Foundation director. Business.


32 are now honored as The Essentials

Two individuals -- historian Gary Emerson and the late Belle Cornell -- were recently honored as the latest members of The Essentials, a group of outstanding Schuyler County residents or natives who have impacted life here or elsewhere. None of the 32 Essentials are in the Schuyler County Hall of Fame, but perhaps will be someday. Essentials.

To learn more about The Arc's Business Services Division, click on the ad below.

To learn more about underage drinking, click on ad below.



Looking to buy baseball, football, basketball, hockey, non-sports cards, mostly pre-1988. Call
Charlie Haeffner at (607) 742-2772.

And inside

Read the latest Letters to the Editor on the Forum Page.

And from Assemblyman Phil Palmesano: Keep the farm
overtime threshold at 60 hours. Column.

For Part 1 of "Schuyler County and Me," reprised, Click here.
For Part 2, click here.
For Part 3, click here .
For Part 4, click here.
For Part 5, click here.

******
The Editor's Columns

--Obituaries--
Death Notices on the Obituary Page.

Leona (Davis) Sandusky, 90, of Montour Falls.
Jacqueline Zavala, 34, formerly of Burdett.
Janet Arlene (Noble) Wood, 99, of Montour Falls.
William J. Fleck, 73, of Montour Falls.
Barbara L. Specchio, 86, of Watkins Glen.
Kenneth F. Barber Sr., 79, of Valois.
Harry Louis Arcangeli, 84, of Lakemont.
Laura Jane Kent, 77, formerly of Watkins Glen.
Elizabeth (Betty) Matwiejow, 80, of Watkins Glen.
Joanne Wohnsiedler Bell, 90, of Watkins Glen.
John R. Cunningham, 67, of Watkins Glen.
Michael J. Schamel, 80, of Hector.
Frances Chapman, 88, formerly of Cayutaville.
Patricia J. Besley (Brown), 69, of Beaver Dams.

To reach the Famous Brands website, click here.

Vietnam War will be focus of Museum exhibit

A special exhibit presented by the Schuyler County Historical Society will mark the 50th anniversary of the end of the Vietnam War and honor county residents' war involvement. The exhibit will open on Jan. 27 in the Brick Tavern Museum in Montour Falls. People.

The stark autumn beauty on Seneca Lake's shoreline

This photo was sent to us by Liz Fraboni, snapped along the shore of Seneca Lake, near Hector on Nov. 24th. The fading sun reminds us of the warm season past, and the nearly leafless branch foretells the winter season to come.


Photo by Liz Fraboni

The Odessa File All-Sports Autumn All-Stars

The First, Second and Third teams are unveiled, along with The Odessa File's Schuyler Fall MVP. Sports.
Storm football team wins postseason playoff. Sports.

A column from
Ziff Law's Jim Reed

Attorney James B. Reed of the Ziff Law Firm in Elmira offers this regular column, tackling issues that you might encounter in your daily lives. This time: "Looking for a challenge? Ride the Bike the Finger Lakes 11 Challenge." Column.




Left: Attorney Jim Reed



Click the ad below to reach the Hazlitt 1852 website.
Click here to reach the Hazlitt 1852 Facebook page.

Want to phone The Odessa File?
You can reach us at (607) 742-2772




Click on the first ad below to see
more about Cabins to Castles.

Click on the ad below to reach the
Seneca Harbor Station and the
Captain Bill's Seneca Lake Cruises site.
The Seneca Legacy dinner cruise ship.


Odessa-Montour Junior High School students participating in the food drive included Haley Young, Sidney Pike, Lauren Signor, Ella Kramer, Rianne Drake, Peter Dechow, Philip Coleman, Hannah Albertsman, Thomas Mace, and David Heichel. (Photo by Holly Faulk)
O-M Junior High students collect, donate food

The Odessa-Montour Junior High School Student Council on Friday delivered 500 cans and food items to the Food Pantry after a two-week 7th and 8th grade food drive. Students are shown at right loading a bus with the food outside the school.

The information and photos were provided by Junior High Student Council Advisor Holly Faulk.

Rotary honors Sarah Barr as Student of Month

Odessa-Montour High School senior Sarah Barr was honored Thursday by the Watkins-Montour Rotary Club as its O-M Student of the Month. Barr was introduced by Physics and Chemistry teacher Doug Chapman, who said the honoree has done "a tremendous job in both" demanding classes while remaining "super dedicated" to other pursuits such as athletics and Student Council. She is, he added, a caring person who is "highly regarded" by her classmates and teachers. Barr, who plans to enter a nursing program at a college yet to be determined, said she's "always been involved in everything," and thanked Rotary, noting: "It's nice to have this validation."

Photo: Teacher Doug Chapman and Sarah Barr.

Schuyler Legislature approves 2023 budget

The Schuyler County Legislature on Nov. 14 unanimously approved a $59,124,384 budget for 2023. The approval followed a public hearing at which the spending plan was outlined by County Administrator Fonda Chronis (pictured at right). The tax rate will be $6.26 per $1,000 of assessed valuation. The tax levy will be $11,180,310, up 1.26% from the current year.

Montour Falls names new clerk, new treasurer

Montour Falls Mayor James Ryan has announced the appointment of a new Village Clerk and a new Village Treasurer. Government.


Photo: From left, Village Clerk Emily Byers; Mayor James Ryan; and Village Treasurer Laurie Thompson.

Legislature approves new ambulance service

The Schuyler County Legislature, meeting in special session Nov. 9th, approved a contract with Cayuga Health System for a new ambulance service in the county. The Legislature passed two resolutions -- one that authorizes a contract with Cayuga Health Transport, LLC, "a New York Not-for-Profit Corporation whose sole member is Cayuga Health System, Inc." The other approves a schedule of fees to be charged to those people utilizing the new ambulance service. The contract is scheduled to take effect on Dec. 1 and go for two years, with a longer-term agreement expected by officials after that.

Photo: Legislature Chair Carl Blowers.

Odessa-Montour voters OK pool funding plan

Voters in the Odessa-Montour School District on Nov. 7 approved -- by a 190-17 margin -- a proposal to transfer $950,000 from a capital reserve fund to add to the $16.9 million capital project the district has been undertaking for many months. The money will be used to top off available funds for a new pool and related pump room, bleachers, records board and score board. Superintendent Chris Wood has said the bids for the capital project came in lower than expected, leaving money for the pool project. The shift of funds were needed to complete it. Wood, who has pointed to the educational value of the pool -- where kids in many grades learn to swim -- thanked the community for its continued support of "opportunities for our students," and said he was "excited for our kids," calling swimming "a great life skill to have."

Hochul wins; Langworthy going to Congress

Incumbent Kathy Hochul (pictured at right) was declared the winner on Nov. 8th in her campaign for election to her first full term as New York governor. Hochul, a Democrat who became the state's first female governor when she succeeded Andrew Cuomo upon his resignation, defeated Republican challenger Lee Zeldin. Republican Nick Langworthy defeated Democrat Max Della Pia for a seat from the 23rd District in Congress, while State Attorney General Letitia James, a Democrat, defeated Republican challenger Michael Henry. Democratic Senator Chuck Schumer won another term in Washington, while incumbent State Senator Tom O'Mara and incumbent Assemblyman Phil Palmesano, both Republicans, ran unopposed.

Judy and Phil Cherry were among the 170 people on hand for November Splendor at the Harbor Hotel.
November Splendor fund-raiser returns

November Splendor -- the biggest fundraising event of the year for Schuyler Hospital and Seneca View Skilled Nursing Facility -- returned Nov. 5th to the Watkins Glen Harbor Hotel after a two-year COVID-19 hiatus. The cocktail-attire event, presented by the Schuyler Health Foundation and the Schuyler Hospital Auxiliary, featured dinner, live music by Letizia and the Z Band, raffles and auctions. There were about 170 diners. Health Foundation Chairperson Erin Thaete thanked the community for "its continued support of the hospital and Seneca View." The Foundation's avowed goal is to create and maintain a steady, dependable stream of funds to accomplish the hospital's mission of delivering high quality health care in partnership with the community.

Photo: Schuyler Health Foundation Chairperson Erin Thaete at November Splendor.
A silent auction was among the evening's fund-raising events.

Autumn yields colorful photography

Autumn in the Finger Lakes region can yield some stunning photography, as exemplified by photos recorded in recent days by Watkins Glen's Liz Fraboni, a frequent contributor to The Odessa File. For a gathering of Fraboni photos, see People.

Rachel Heselton as Maria sings among the hills
in "The Sound of Music."
LCP's 'Sound of Music" ends its 3-day run

The Lake Country Players' production of Rodgers and Hammerstein's "The Sound of Music"was presented for a third and final day Nov. 6th, with a matinee performance in the Watkins Glen High School auditorium. Casey Manzer-Smith of Corning was the director of the musical, set in pre-World War II Austria.

Watkins girls blank Tburg, win Section IV title

The Watkins Glen girls varsity soccer team -- led by two Skye Honrath goals and one by her sister Sasha -- defeated Trumansburg 3-0 on Oct. 28 on the Johnson City High School athletic field to win its first-ever Section IV, Class C championship. Next up: a regional contest Nov. 5th in Norwich. Sports.

Photo: Championship medallion
Storm football team falls to Dryden. Sports.
VanScoyk 9th at IAC cross country meet. Sports.

John Jelliff of Odessa lights a candle Oct. 31st in one of two-dozen pumpkins on display on shrubbery in front of his house on Church Street.
Parade, games mark Halloween in Odessa

Kids dressed in all sorts of Halloween costumes paraded Oct. 31st with their parents along the streets of Odessa -- led by local firefighters who organized the event. The children followed the firefighters to the side of the Wesleyan Church on Church Street for games before heading out to homes around the village to trick or treat.

Photo at right: The parade on Odessa's Maple Avenue on its way to the Wesleyan Church festivities.

The ribbon was cut by building owner Sally Scaptura-Clark, who grew up in the renovated building when it was her family's home and a service station run by her father, Joseph P. "Li'l Joe" Scaptura. He died in 1998, and his wife Ellen in 2006. Flanking Mrs. Scaptura-Clark were Watkins Glen Village Trustee Laurie DeNardo, left, County Administrator Fonda Chronis, and the day's emcee, Schuyler County Partnership for Economic Development Executive Director Judy McKinney Cherry.
Ribbon-cutting marks Li'l Joe's renovation

A ribbon was cut Oct. 28th at the site of the former Li'l Joe's Service Station on Franklin Street in Watkins Glen to celebrate completion of a Downtown Revitalization Initiative (DRI) project: renovation of the building into retail space and a three-bedroom apartment, and the complete overhaul of the Li'l Joe's garage into what will soon be an Upstate Brewing Company business leased from property owners Sally Scaptura-Clark, daughter of the late Joseph P. "Li'l Joe" Scaptura, and her daughter Margaret Clinch.

The apartment is rent-limited under DRI terms for a few years at $1,500/month. It was still available Friday, as was the ground-floor retail space, where the service station business operated until 1996. Friday's ceremony saw remarks by various dignitaries, including State Senator Tom O'Mara. The general contractor for the renovation project was John Franzese. The engineer was Howard Cabezas.

Photos: The former Li'l Joe's service station as it is today (top) and how it looked when a ceremonial ground-breaking was held on Aug. 20, 2021.

SmartStyle Hair Salon Manager Allison Davis cuts the ribbon, with county, village and Chamber officials on hand, along with employees and the business franchisees, Clifford and Kristen Milowicki.
Ribbon-cutting celebrates salon at Walmart

The SmartStyle Hair Salon located in the Walmart store in Watkins Glen was the scene Oct. 26 of a "grand re-opening" ribbon-cutting. The business, actually purchased two years ago by Clifford and Kristen Milowicki of Binghamton -- one of 14 such salons in the Southern Tier for which they are the franchisees -- was celebrating its survival through the pandemic and its emergence "at full strength," said Mr. Milowicki. "Now we're looking to get stronger." The salon is managed by Allison Davis of Watkins Glen. On hand to speak were Nigar Hale, executive director of the Watkins Glen Area Chamber of Commerce; Schuyler County Administrator Fonda Chronis; Watkins Glen Village Trustee Laurie DeNardo; and Mr. Milowicki.

Photo: Business franchisees Clifford and Kristen Milowicki

A column by Odessa Mayor Gerry Messmer

The mayor provides us with his 13th in a series of columns on what is happening in Odessa and the surrounding area. This time he discusses something different, providing a primer titled "How do local governments work?" Column.




Photo: Odessa Mayor Gerry Messmer

Available on Kindle:
The Maiden of Mackinac

This story -- which spans 700 years and ranges from our region to Northern Michigan -- tells of a quest for the truth behind a legend ... the legend of a Native American maiden reputed to be centuries old. It was written by Charlie Haeffner, and is available now on Kindle at Amazon.com. To see the ad, click here.

Left: Cover art by Jon Haeffner



For other recent Schuyler
County news, click here.


Visit Jerlando's Ristorante & Pizzeria

Three locations: in Watkins Glen, Horseheads and Montour Falls

Click here or on the photo at left to go to the Jerlando's website. There you will find information about all three locations, plus menus.

Left: The front of the recently renovated Jerlando's at Franklin and 4th Streets, Watkins Glen


Watkins Glen Harbor Hotel
on the Seneca Lake waterfront.
16 N. Franklin St, Watkins Glen, NY
(607) 535-6116
Upscale, contemporary rooms and suites plus an American restaurant, an indoor pool and a fitness center.

Pet of the Week: Snoop

Name: Snoop
Sex: Neutered Male
Breed: Mixed Breed
Age: 3 Years
Size: Medium to Large

Looking for a great family dog? Snoop may just be your guy! Such a sweet face and a personality to match! Snoop promised to be an all around easy going companion. He is friendly and outgoing with everyone he meets and will go for his walks with whomever takes him. Snoop walks well on a leash and knows his basic manners. He lived with children and enjoys the company of other dogs. You'll probably feel like Snoop has been part of the family for a while from the moment you bring him home.

Adoption Fee: $200 (dogs over 1 year) or $250 (dogs under 1 year) includes spay/neuter rabies, DHLPP and kennel cough vaccinations, worming, flea treatment, heartworm testing, heartworm preventative, microchipping and microchip registration fee.

To adopt: Please call us at 607-594-2255, Ext. 201 to schedule an appointment. Visit us online at www.schuylerhumane.org for additional information, an adoption application, to see more adoptable dogs and cats or for directions to our shelter. You are also welcomed to stop by on Saturdays from 10 a.m. - 1 p.m. without an appointment.

BISSELL PET FOUNDATION
EMPTY THE SHELTERS - DEC. 1- 11.
Adoption Fee $50 all eligible dogs and cats.
Approved Adoption Application.

For other recent Schuyler
County news, click here.

Looking to advertise on The Odessa File?

We are always looking for advertisers to help promote their businesses and, by extension, our region. For a list of Odessa File Ad rates, click here.

Anyone wishing to contribute to The Odessa File -- which is dependent on advertising and donations -- may do so through a Paypal link in the left column of this page or by sending a check to The Odessa File, P.O. Box 365, Odessa, NY 14869.

Phoning The Odessa File?
You can reach us at (607) 742-2772
or reach us by email at chaef@aol.com

Max Della Pia, a Democrat running for Congress, addresses the audience at the Oct. 24 Meet the Candidates gathering.
Public gets chance to Meet the Candidates

Candidates for offices at various levels of government -- from Congress to town races -- in the upcoming election were on hand Oct. 24th at a Meet the Candidates night in the Watkins Glen Elementary School auditorium. Government.

Schuyler Storm swims to IAC championship

The girls varsity, a combined squad of Watkins Glen and Odessa-Montour high school athletes, amasses 484 points to easily finish ahead of runnerup Dryden's 349.

Story on Sports.

Photo: Championship plaque.

Rotary honors Arnold as its Student of Month

Watkins Glen High School senior Carly Arnold was honored Oct. 20 by the Watkins-Montour Rotary Club as its WGHS Student of the Month. She was introduced by Ralph Diliberto, who has coached her in soccer and softball at WGHS, as well as in weight training. He called her "a hard worker on many levels ... enhancing the welfare of those around her while looking for nothing in return. She is always optimistic, encouraging her classmates or teammates to succeed." She is, he added, "such a credible member of society." Carly, a High Honor student and a member of National Honor Society, is a three-sport athlete, playing soccer (a captain of the IAC champion Senecas), basketball and softball this year. She has participated in SCCUDD, Seneca Santa and various church-related activities, and her studies have focused on the health care field, where she hopes to pursue a career.

Photo: Carly Arnold with Coach Ralph Diliberto.

School Superintendent Kai D'Alleva at Oct. 17 meeting.
BOE hears more on Summer Rec proposal

The Watkins Glen Board of Education on Oct. 17 heard from two Watkins village representatives about plans being developed to resurrect a six-week Summer Recreation program at Clute Park next year. Village Trustee Nan Woodworth and Parks and Recreation Superintendent Craig Bond said the program -- absent in recent years -- could take the form of a free service for kids in the county or a pay-as-you-go operation (possibly with scholarships for families in need), the form dependent on how much the School Board, Village Board and surrounding municipalities are willing to pool. Bond said a fully funded program would require about $75,000 a year "to do it right" and -- in addition to collaboration among various county stakeholders -- could be grant-funded. The board expressed support, but needed more information on who might participate and what sort of contribution would be expected by the school district (Bond suggested $35,000 in funds and services). The board said it would invite Bond back in January, when it has entered its budget season. He said he will return with more information on who is willing to collaborate, and hopefully "with two or three grants in my back pocket."

Photo: Watkins Glen Parks and Recreation Superintendent Craig Bond at the School Board meeting.

A ribbon was cut Friday to celebrate the Great Escape's 40th anniversary. From left: Scott and Ally of WINK 106, Jackie Honsberger, Peter Honsberger and his wife Eileen, and Watkins Glen Chamber Executive Director Nigar Hale. The business has been run by the Honsbergers since its founding.
Great Escape celebrates its 40th anniversary

The Great Escape Ice Cream Parlor at 21 S. Franklin St. in Watkins Glen celebrated 40 years in business Oct. 14 with a ribbon-cutting and festivities that included a vintage car show, a live show from Scott and Ally of WINK 106, and discounted cones and sundaes.

From left: Sandra Franzese Black's mother, Carol Franzese; Squires alumna Barbara Chapman; Watkins Glen Library Director Kelly Povero, and Library Board President Judy Phillips. (Photo provided)
Squires donate $500 to library's Career Center

The Watkins Glen Squires and Pages Drum and Bugle Corps has donated $500 to support the Sandra Franzese Black Career Center at the Watkins Glen Public Library. The late Sandra Black was a talented member of the Squires, a community advocate, and a lover of libraries. The check was presented by Squires alumni Barbara Chapman, Robert Chapman and Patricia Schimizzi to Library Director Kelly Povero; former Library Board President Carol Franzese (Sandra's mother), and current Library Board President Judy Phillips. The Career Center offers information on higher education, trade programs, various career paths, and more. The Squires donation will be used to expand and update the existing collection, as well as explore new job-related resources.

Sheriffs' Showdown
raises funds for camp

Sheriffs from counties around the state raced Thursday at WGI -- part of a day designed to raise funds for a Summer Camp on Keuka Lake. Features.

The ribbon was cut Oct. 11 for the new Village Lofts at Watkins Glen. Holding the scissors were David Hart (left, President and CEO of Hart Hotels), Peter Krog (Chairman of the Krog Group) and Schuyler County Legislature Chair Carl Blowers.
Ribbon cutting celebrates Village Lofts in Glen

The former VFW Building at the corner of Franklin and First Streets in Watkins Glen has been turned into four long-term apartments (the Village Lofts) and a 2,000-square-foot Fitness Center -- all done in conjunction with the nearby Harbor Hotel. Various village and county officials gathered at the new facility Oct. 11 as a ribbon was cut to celebrate its completion. The fitness center replaces one that existed in the hotel (replaced by a Lakeside Suite). The hotel, along with the Village Lofts and the Harbour House (a short-term rental facility in a renovated old home at the corner of Decatur and Second Streets that is overseen by hotel personnel), combine to make what keynote speaker David Hart (President and CEO of Hart Hotels) called a "Hospitality Campus." Hart said the hotel, which recently completed its 14th year, has demonstrated that "If you build it, they will stay." Accordingly, the hotel "has become a big economic generator."

Photo: The structure housing the Village Lofts apartments and a fitness center was a longtime VFW building gone vacant. The fitness center is for hospital guests, although a plan is being formulated to offer a limited number of community memberships. The apartments, two on the second floor and two on the third, will be long-term rentals. They are not yet occupied.

Watkins Glen Village Trustee Laurie DeNardo and Deputy Mayor Lou Perazzini at the meeting.
Board meeting: Hearing, reports, resolutions

The Watkins Glen Village Board on Oct. 4 held a 75-minute meeting featuring department reports and:
-- a public hearing on a Local Law to alter zoning to include the old Guthrie Building in the Village Center District to help a medical service company gain approval for use of the building as a medical facility. Nobody spoke at the hearing, and the matter goes now to the state.
-- set 6-8 p.m. on Halloween (Monday, Oct. 31) as the village trick-or-treating hours.
-- promised to look into improving village parking and sidewalk facilities for the handicapped.
-- Rejected a resident's request for the reimbursement of $179 for the loss of laundry ruined by rusty water.
-- Agreed to look at a proposal by Code Officer Scot Cole to reduce safety inspection fees that he thought too high.

Photo in text: Village Trustee Nan Woodworth at the meeting


Vendors' tents and people filled Main Street in Montour Falls at the annual Falls Harvest Festival.
Falls Harvest Festival draws crowd to Montour

The annual Falls Harvest Festival drew a large crowd on Oct. 1 to Main Street in Montour Falls. The festival featured ghost walks, street performers, live music, and more than 50 craft and food vendors -- all capped off by a fireworks display above Shequaga Falls. The festival was presented by Watkins Glen Promotions. The entertainment -- keyed by a performance by the band Still Kickin' -- was sponsored by area businesses and organizations.

Photo in text: Don Wood of Penn Yan was set up on Main Street, playing a concert trumpet organ -- also called a monkey organ.

Perazzini announces run for Watkins mayor

Louis Perazzini, the Watkins Glen Deputy Mayor for more than three years, has thrown his hat in the ring for the post of Village Mayor. His campaign announcement appears on the Forum Page.


Photo: Louis Perazzini

O'Mara rips state for lowering OT threshold

State Senator Tom O'Mara has blasted a decision by state Labor Commissioner Roberta Reardon to approve a controversial recommendation lowering the overtime threshold for farm workers in New York State from 60 to 40 hours. Government.

Photo: State Senator Tom O'Mara

The Butler family is serving as this year's chair of the Schuyler County United Way campaign, which is seeking $102,000 for 17 member agencies. Dewayne and Theresa Butler, pictured on the right, are joined by (from left) son Daine, daughter Malina and Theresa's mother, Barbara Malina.
Schuyler United Way launches its campaign

The Schuyler County United Way started its 2022-23 campaign with a luncheon Sept. 21 at the Montour Moose Lodge for volunteers and for representatives of the 17 agencies it serves. The United Way's campaign goal this year is $102,000, Serving as honorary chair of the drive is the Dewayne and Theresa Butler family, long involved in service to the county. United Way Executive Director Peggy Scott told the luncheon guests that the organization is facing financial challenges, and that greater promotion -- getting the word out that it helps support 17 agencies -- should be a focus going forward. As for fund-raising, a key component is the annual "Kick Off" Spaghetti Dinner at the Moose Lodge on Monday, Oct. 10. It will be in honor of the late Rick Evans, who with his wife served for two years as the United Way campaign co-chairs. Serving starts at 4 p.m. The price is $10.

Photo: United Way Executive Director Peggy Scott at the luncheon.

Monument honors achievements of Squires

A monument in honor of the award-winning Squires Drum and Bugle Corps of the 1960s-1980s was unveiled during a ceremony Sept 17 on the lawn fronting the Schuyler County Courthouse. People.

Photo: A vintage (1966) Squires drum head was affixed to the podium at Saturday's ceremony.

Bergen, Glenview Dairy sign on to RNG project

Bergen Farms and Glenview Dairy have entered into agreement with Cayuga RNG to produce renewable natural gas. The project -- which will include construction of a manure digester and gas upgrading equipment at each location -- is expected to produce about 150 million cubic feet of RNG annually that will be delivered to a local natural gas pipeline serving the regional distribution system. Government.

Dr. Benjamin Saks accepted a pushup challenge from Army representatives on hand at the Fit Fest.
Fit Fest offers health tips, live entertainment

The annual Fit Fest made its return to the Carnival Grounds in Montour Falls Sept. 17 after a two-year hiatus due to the pandemic. The event, with a focus on healthy living, featured about 35 vendors representing various health facilities and service organizations. It featured various activities for kids and adults, combined with food, entertainment, games, and giveaways. The event, held under sunny skies, was free to everyone. It was presented by Cayuga Health, the Schuyler County Department of Health, and Strong Kids, Safe Kids.

Photo in text: Among the entertainers on the Carnival Grounds stage was singer Sarah Schlueter-Eisman.
Nearly three dozen vendors representing health facilities and service organizations were on hand dispensing information.

Chronis gives brief ambulance service update

Schuyler County Administrator Fonda Chronis told the county Legislature at its monthly meeting Sept. 12 that he had been urged to reach out "one more time" to the Schuyler County Volunteer Ambulance Association Inc. to see if there was some way it might be incorporated into the county's plans to revamp ambulance service in the county -- and that he had done so, receiving a proposal earlier that day from Association Vice President Steve Williams. Chronis said he had not had an opportunity to look at the proposal Monday, but would "jump into it tomorrow." Schuyler Ambulance has come under criticism from the Legislature, which has turned to Cayuga Health Systems to provide ambulance service under a proposed three-year contract. That pact has yet to be finalized.

Photo: Administrator Fonda Chronis at Monday's meeting.

DeNardo announces run for Watkins Mayor

Watkins Glen Village Trustee Laurie DeNardo is running for the post of Mayor of Watkins Glen, saying she is "more than ready to work for the benefit of our residents." Retiring from Cornell University "with just shy of 40 years ... I'll have the time to devote to this important position." Forum.

Photo: Laurie DeNardo

Three of the 75 Mustangs driving along Franklin Street during September 9's Tour de Marque. The drivers completed two circuits of the old road course, with the start/finish line in front of the Schuyler County Courthouse.
Grand Prix Festival draws crowd to Watkins

Mustangs were the featured vehicles this year, but there were plenty of other sports vehicles on display and traveling the village streets Sept. 9 at the annual Watkins Glen Grand Prix Festival. A large crowd lined both sides of Franklin Street to observe the passing cars, and to enjoy various memorabilia and food vendors. A highlight was The Legends Speak question-and-answer session in Lafayette Park with racing legend Al Unser Jr., who is serving as Grand Marshal at the Hilliard U.S. Vintage Grand Prix this weekend at the Watkins Glen International racetrack. Unser, a two-time winner of the Indy 500, entertained a large crowd with stories of his career, including racing battles with Mario Andretti and Dale Earnhardt Sr. The event was hosted by the village-based International Motor Racing Research Center.

Photo: Al Unser Jr. at The Legends Speak gathering.
Among many cars on display in the State Park parking lot was this 1965 MK4 Roadster Cobra.

Glen's Coleman wins State SRO of Year Award

Watkins Glen School Resource Officer James P. "Jamie" Coleman has been presented with the New York State SRO of the Year Award for 2022 by the state's Juvenile Officers Association. Coleman, a retired doctor and Army veteran, received the award Sept. 1 at an Association dinner in Syracuse. The plaque lauds his "devoted service to the youth of New York State as a School Resource Officer." Watkins Glen Police Sgt. Ethan Moster outlines the award on the Forum Page.

Photo: Jamie Coleman with his award. (Photo provided)

Legislators turn to Cayuga Health in move toward new ambulance service in Schuyler

Schuyler County legislators took a large step Tuesday toward restructuring ambulance service in the county when they voted 6-2 in a legislative committee session to move in the direction of an agreement that would see Cayuga Health Systems provide the service under an initial three-year contract. Government.

Photo at right: Legislature Chairrman Carl Blowers directed the committee meeting.

Runners take off at the start of The Arc Grand Prix Run.
Triner wins The Arc Grand Prix Run at WGI

Hector 16-year-old Nathan Triner easily won the annual Arc Grand Prix Run Saturday evening, Aug. 27 on the 3.4-mile Watkins Glen International racetrack. Triner, who is home-schooled, also won last year's inaugural Hector Harvest 5K. The last time he had run in the Arc race was three years ago, when he won his age group. His time Saturday -- in the Arc's first evening run (it had always been in the morning) -- was 19:04.77, more than three minutes ahead of runnerup Robert Moore of LeRaysville, Pa. The first female to finish was Emmy O'Neill of Hammondsport, in 25:23.09. A total of 270 runners registered for the event, which also featured a walking component.

Photo: Race winner Nathan Triner, who finished in 19:04.77
Left: Twins Moe and Evvie Zinger of Montour Falls ran together. Right: Wayne Pike of Watkins Glen finished 13th.

Sempolinski will finish Reed's term in House

Republican Joe Sempolinski defeated Democrat Max Della Pia Aug. 24 in the race to determine who will complete the term of former Congressman Tom Reed, who resigned from the House of Representatives earlier this year to enter the private sector. With 95% of the ballots reported in the 23rd Congressional District, Sempolinski -- who will serve through the remainder of 2022 -- had received 53.3%, to 46.7% for Della Pia.

Primaries: In the Republican primary to determine who will represent the party in November's general election for the 23rd Congressional District seat, Nick Langworthy defeated Carl Paladino, 52.1% to 47.9% with 94% of the ballots counted. Max Della Pia ran uncontested for the Democrats.

Photo: Joe Sempolinski

District aims for possible Summer Rec revival

Watkins Glen School Superintendent Kai D'Alleva got the go-ahead on Aug. 23 night from the School Board to join with the Village of Watkins Glen in talks that could lead to a revival of a Summer Rec program at Clute Park. The program, combining recreation and education, was a mainstay at Clute for many summers before falling by the wayside several years ago. D'Alleva said the village is interested in its return, and is looking for a monetary commitment by the school district to accomplish it -- an amount to be determined. "I would love for the district to be part of bringing the program back. My hope is we can help in some way," he told the board before its members gave the green light to pursue it further. Said Board member Craig Bianco: "I'm all for anything that gets kids off the couch and off the screen."

Photo: Superintendent Kai D'Alleva at Monday's meeting.




An e-mail issue
One of my e-mails has developed a stubborn streak: most items don't seem to be coming through on it. Use this one, which I'm incorporating in the links at the bottom of each page:

For other recent Schuyler County news, click here.

Want to e-mail this website? Just click below.

Want to contact us?
You can write to: P.O. Box 365, Odessa, NY 14869
You can call: (607) 742-2772
You can email:
chaef@aol.com

For other recent Schuyler County news, click here.

Area historical photos can be found on History.
For full coverage of the 2013 Alice Trappler murder trial, you can click here.

For other recent Schuyler County news, click here.




Click on the ad above to reach the ZiffLaw website.
--------

Click here or on the ad above to reach the Schuyler County Partnership for Economic Development website

--------------------------------

Click here or on the ad above to reach a Chamber of Commerce website.

--------------

For more information about Public Health,
visit its website here.

------------

Classified

Looking to earn some back to school clothes money -- or start saving for Christmas? I'm looking for an energetic, dependable person to help with Odessa home deep cleaning/organization projects. Dates and times are flexible and the pay is good! Please call 607-594-3141 for more details.

--------

Watkins Glen's Annette Rodriguez has published her second book of poetry, titled "Surfaced. See me, Understand Me." It is available online at Amazon and Barnes & Noble, and on her website here.

-------------

Read The Stoneware of Havana, N.Y. and Its Makers
by Allen F. Sweet.

A history of the manufacturing of Stoneware in that village (Montour Falls) from 1850-1888. More than 100 color photos.

Available at the Schuyler County Historical Society Museum.

-----------

A book of poetry by J.A. Bauman of Watkins Glen -- "words that God gave me to share with you." Available through Amazon.com.

-----------

A Christian-based autobiography written by Melinda Kreischer, pen name for a long-time Finger Lakes area resident. Ordering information can be found here.

----------

My Wild Ride: The Untamed Life of a Girl with No Self-esteem, an autobiography by ex-Throughbred trainer Susan Bump -- who grew up in Montour Falls -- is now available in e-book formats at major retailers including Amazon.com

------------

Click on the ad below to go to the Schuyler County Transit schedule.

-----------

The Elizabeth Amisano Ovarian Cancer Education Fund
Live Like Liz, Inc.
P.O. Box 434
Watkins Glen NY 14891
www.LiveLikeLiz.org
LiveLikeLiz@yahoo.com

---------

----------------

A novel by Steve Piacente about a military cover-up, and about the ethical boundaries of journalism. For a closer look, click here.

---------

The author, J.N. Brown, is a 2005 graduate of Odessa-Montour High School. He works at Corning Inc. To visit his website, click here.

----------

An account of a daughter's eating disorder and her mother's seeming helplessness and desperation in the face of it -- and yet a story of hope, love and survival, and a lifeline to other parents dealing with obsessive behavior. $17.95 from ecwpress.com

-----------

A self-help guide to understanding the role of emotions, this book offers a four-step path to emotional mastery and freedom. $15.95 from Infinitypublishing.com

-------
An eternal message of lights, hope and faith

The week following Susan Haeffner's passing was fraught with signs -- most of them light-based, and one in the form of a vision. Here the editor relives those days in an effort to pass along a message of hope and faith. Message.

Above: The Aurora Borealis (From the Internet--as seen in Scandinavia)

-----------
Oh, the famous faces I've seen

The editor has been thinking about fame (a commodity foreign to him personally), and about the famous people he has encountered. Some thoughts on the subject. Famous.

The Sound and the Silence: A Memoir
Some things in life can mean a great deal -- can embody hope and dreams ... and memories. The sailboat is one such thing for the author. Silence.
---------

Some sports stories and essays inside
Check out our sports related stories and essays, located at the bottom of the Sports Page.

Some special feature packages
From stories of life years ago along Steam Mill Road, to stories by the editor -- you can find them at the bottom of Features.
---------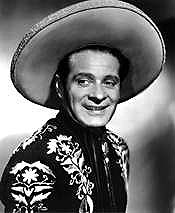 The editor's long search for some childhood icons
When he was a child, the editor let fear get the better of him while he was watching a pair of beloved TV heroes in peril. The scar from that experience lingered for decades. For a journey through what the editor's son calls "a weird obsession," click here.
Above: One of the heroes in question.
------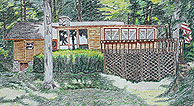 A cabin in the woods
The editor travels, figuratively, back in time to an old haunt, familiar faces and warm memories. Cabin.