Click on the ad above to reach the Glenora website.
--------------
Seneca Harbor Station & Captain Bill's
To reach the website of the Seneca Harbor Station and Captain Bill's, click here.
Captain Bill's and Seneca Harbor Station is accepting job applications for all positions. Please stop in and fill out an application at Seneca Harbor Station or email: shs@stny.twcbc.com to be scheduled for an interview.
-------------
GVA --
Genesee Valley Agency

We pride ourselves on providing outstanding customer service.
While providing insurance,
Your Way.
Contact us to see why so many people have switched.
Monday-Friday 8:00-4:30.
Main Steet, Odessa, NY.
Arkport, Avoca, Caledonia, Candor, Dansville, Wayland

Telephone 607-594-3335
-----------
Click on the ad above to visit the Visions Credit Union web site -- you deserve a financial partner that has your best interest in mind!
------------
Watkins Glen Supply, Inc.
P.O. Box 70
2768 State Route 14
607-535-2454
wgsupply@gmail.com
www.wgsupplyny.com
----------
The Great Escape
Ice Cream Parlor
221 S. Franklin St.,
Watkins Glen, NY
607-535-7354
Opening April 1st for its 40th season.
_____________ .
The Odessa File's
Primary Pages
Sports
People
Features
Business
Government
Forum
Schools
PSA
Calendar
History
Obituaries
Wine & Tourism
Classifieds
Agriculture
Columns

Click here or on the ad above to reach a Chamber of Commerce website.
--------------
Odessa Wine
and Spirits
We are located on Main Street in Odessa, next to the Tompkins Trust Company branch.
Send us an email to sales@odessawinesandspirits.com to let us know what you would like us to have in stock.
-----------
SCT Computers
Apple Certified Technicians
Microsoft Certified Systems Engineers
A+ Certified Technicians
Visit us at 306 N. Franklin St., Watkins Glen, 607-535-2495
or
124 Main St., Penn Yan
(315) 694-7399
Email:
Support@SCTcomputers.com
www.SCTcomputers.com
----------------


Your authorized FedEx ship center
M-F 8:00-5:30 (Cut off time 3 pm)
Sat. 10-2 (no pickups)
306 N. Franklin Street
Watkins Glen NY 14891
607-846-7377

Click on the ad below to go to the United Way of Schuyler County website.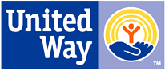 ---------------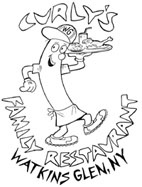 Curly's Restaurant is a page sponsor -- of our People Page. People.
Other page sponsors:
Business -- Sidle Insurance
Sports -- Cayuga Health
Features -- Jeff's On-Site Services
Government -- Jr. Specchio's Inc.
Schools -- Watkins Sporting Goods
Calendar -- Hi-Lites
Forum -- Warren Real Estate
------------------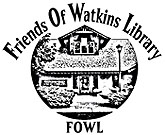 To reach the FOWL website, click on the logo above.
-----------
To go to Jim Guild's Famous Brands website, click on the drawing above or here.
-----------------
Our Primary Pages
Sports
People
Features
Business
Government
Forum
Schools
PSA
Calendar
History
Obituaries
Wine & Tourism
Classifieds
Columns
-----------
Click below to go to the
Rotary Club website.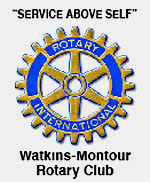 ----------
Contact this website at:
chaef@aol.com
----------------
4 Novels by the editor
Island Nights
Excerpt here.
The Islander
The entire novel:
Cabins in the Mist
Excerpt here
The Maiden of Mackinac
Excerpts Maiden
---------------

Click on the ad below to reach the website.



Annual Falls Harvest Festival set for Oct. 1st

The annual Falls Harvest Festival will be held from 12 noon to 7 p.m. Saturday, Oct. 1st on Main Street in downtown Montour Falls. It will feature ghost walks, street performers, live music, craft vendors, food vendors, and a fireworks display from above Shequaga Falls. Features.

Wednesday Scoreboard

Boys Soccer
Newfield 6, Odessa-Montour 0
Trumansburg 4, W. Glen 0

Volleyball
Newark Valley 3, Watkins 0
Odessa-Montour at S-VE

Stories on Sports.

Photo: Watkins Glen's Logan DeBolt meets the ball.

And inside:

--Ribbon cut for new shop in hotel. Business.
--Historic Lee School open house: Oct. 1. Features.
--Elks Lodge presents $4,000 to hospital. People.
--Bethesda Sanitarium talk is Sept. 28. Features.
--Chamber names Caitlin Cheney as its Marketing Communications Manager. Business.
--Cayuga Health names Melissa Tourtellotte as V.P. of Marketing & Communications. Business.

A column by State Senator Tom O'Mara

State Senator Tom O'Mara provides us with a weekly column, this time titled "NY not addressing root causes of ongoing economic uncertainty." Column

Left: State Sen. Tom O'Mara

School Board sets date for vote on pool funds

The Odessa-Montour School Board has set Nov. 7 from 1-7 p.m. as the date and time of a public vote on a proposal to transfer $950,000 from a capital reserve fund to add to the $16.9 million capital project the district has been undertaking for many months. The money will be used to top off available funds for a new pool and related pump room, bleachers, records board and score board. Superintendent Chris Wood said the bids for the capital project came in lower than expected, leaving money for the pool project -- which had been envisioned largely apart from the capital project. The shift of funds are needed to complete it. Wood pointed to the educational value of the pool, where kids in many grades learn to swim -- essential, he says, in an area with lakes posing natural dangers. The vote will take place in Room 12 at the Hanlon Elementary School.

The Butler family is serving as this year's chair of the Schuyler County United Way campaign, which is seeking $102,000 for 17 member agencies. Dewayne and Theresa Butler, pictured on the right, are joined by (from left) son Daine, daughter Malina and Theresa's mother, Barbara Malina.
Schuyler United Way launches its campaign

The Schuyler County United Way started its 2022-23 campaign with a luncheon Wednesday at the Montour Moose Lodge for volunteers and for representatives of the 17 agencies it serves. The United Way's campaign goal this year is $102,000, Serving as honorary chair of the drive is the Dewayne and Theresa Butler family, long involved in service to the county. United Way Executive Director Peggy Scott told the luncheon guests that the organization is facing financial challenges, and that greater promotion -- getting the word out that it helps support 17 agencies -- should be a focus going forward. As for fund-raising, a key component is the annual "Kick Off" Spaghetti Dinner at the Moose Lodge on Monday, Oct. 10. It will be in honor of the late Rick Evans, who with his wife served for two years as the United Way campaign co-chairs. Serving starts at 4 p.m. The price is $10.

Photo: United Way Executive Director Peggy Scott at the luncheon.

Monument honors achievements of Squires

A monument in honor of the award-winning Squires Drum and Bugle Corps of the 1960s-1980s was unveiled during a ceremony Saturday on the lawn fronting the Schuyler County Courthouse. People.

Photo: A vintage (1966) Squires drum head was affixed to the podium at Saturday's ceremony.


Good news from the doctor ...

An appointment with his oncologist yields some good news for the editor, a cancer survivor. Column.

Anyone caring to advertise may contact the publisher, Charlie Haeffner, at chaef@aol.com for information.

Bergen, Glenview Dairy sign on to RNG project

Bergen Farms and Glenview Dairy have entered into agreement with Cayuga RNG to produce renewable natural gas. The project -- which will include construction of a manure digester and gas upgrading equipment at each location -- is expected to produce about 150 million cubic feet of RNG annually that will be delivered to a local natural gas pipeline serving the regional distribution system. Government.

32 are now honored as The Essentials

Two individuals -- historian Gary Emerson and the late Belle Cornell -- were recently honored as the latest members of The Essentials, a group of outstanding Schuyler County residents or natives who have impacted life here or elsewhere. None of the 32 Essentials are in the Schuyler County Hall of Fame, but perhaps will be someday. Essentials.

The Arc of
Chemung-Schuyler

To find out about The Arc of Chemung-Schuyler -- it services, its milssion, its vision -- check out its website here.




Looking to buy baseball, football, basketball, hockey, non-sports cards, mostly pre-1988. Call
Charlie Haeffner at (607) 742-2772.

And inside

Read the latest Letters to the Editor on the Forum Page.

For Part 1 of "Schuyler County and Me," reprised, Click here.
For Part 2, click here.
For Part 3, click here .
For Part 4, click here.
For Part 5, click here.

******
The Editor's Columns

--Obituaries--
Death Notices on the Obituary Page.

Wendell A. Bunn, 81, of Burdett.
Elaine C. Stevens, 91, of Valois.
Richard F. (Rick) Evans, 62, of Burdett.
Adam J. Beligotti, 60, of Montour Falls.
Douglas E. Bingham, 76, of Burdett.
Ruby Humphrey, 94, of Burdett.
Frances E. Lindsley, 91, of Odessa.
Ronald H. Havens, 69, of Odessa.
Kenneth W. Cope, 84, of Watkins Glen.
Rocky J. Teeter, 72, of Montour Falls.
Peter Francis "Pete" Ward, 90, of Montour Falls.
Emma Jean (Naylor) Wescott, 78, of Ithaca.
Dale A. Reynolds, 70, of Odessa.

Service on Sept. 30: Shane Coats, formerly of Mecklenburg.
Service on Oct. 1: James D. Shippy of Port St. Lucie, Fla.

To reach the Famous Brands website, click here.



Dr. Benjamin Saks accepted a pushup challenge from Army representatives on hand at the Fit Fest.
Fit Fest offers health tips, live entertainment

The annual Fit Fest made its return to the Carnival Grounds in Montour Falls Saturday after a two-year hiatus due to the pandemic. The event, with a focus on healthy living, featured about 35 vendors representing various health facilities and service organizations. It featured various activities for kids and adults, combined with food, entertainment, games, and giveaways. The event, held under sunny skies, was free to everyone. It was presented by Cayuga Health, the Schuyler County Department of Health, and Strong Kids, Safe Kids.

Photo in text: Among the entertainers on the Carnival Grounds stage was singer Sarah Schlueter-Eisman.
Nearly three dozen vendors representing health facilities and service organizations were on hand dispensing information.

Chronis gives brief ambulance service update

Schuyler County Administrator Fonda Chronis told the county Legislature at its monthly meeting Sept. 12 that he had been urged to reach out "one more time" to the Schuyler County Volunteer Ambulance Association Inc. to see if there was some way it might be incorporated into the county's plans to revamp ambulance service in the county -- and that he had done so, receiving a proposal earlier that day from Association Vice President Steve Williams. Chronis said he had not had an opportunity to look at the proposal Monday, but would "jump into it tomorrow." Schuyler Ambulance has come under criticism from the Legislature, which has turned to Cayuga Health Systems to provide ambulance service under a proposed three-year contract. That pact has yet to be finalized.

Photo: Administrator Fonda Chronis at Monday's meeting.

A column from
Ziff Law's Jim Reed

Attorney James B. Reed of the Ziff Law Firm in Elmira offers this regular column, tackling issues that you might encounter in your daily lives. This time: "Looking for a challenge? Ride the Bike the Finger Lakes 11 Challenge." Column.




Left: Attorney Jim Reed



Click the ad below to reach the Hazlitt 1852 website.
Click here to reach the Hazlitt 1852 Facebook page.

Want to phone The Odessa File?
You can reach us at (607) 742-2772


Click on the ad below for a list of participating farms.


Click on the first ad below to see
more about Cabins to Castles.

Click on the ad below to reach the
Seneca Harbor Station and the
Captain Bill's Seneca Lake Cruises site.
The Seneca Legacy dinner cruise ship.


DeNardo announces run for Watkins Mayor

Watkins Glen Village Trustee Laurie DeNardo is running for the post of Mayor of Watkins Glen, saying she is "more than ready to work for the benefit of our residents." Retiring from Cornell University "with just shy of 40 years ... I'll have the time to devote to this important position." Forum.

Photo: Laurie DeNardo

Three of the 75 Mustangs driving along Franklin Street during September 9's Tour de Marque. The drivers completed two circuits of the old road course, with the start/finish line in front of the Schuyler County Courthouse.
Grand Prix Festival draws crowd to Watkins

Mustangs were the featured vehicles this year, but there were plenty of other sports vehicles on display and traveling the village streets Sept. 9 at the annual Watkins Glen Grand Prix Festival. A large crowd lined both sides of Franklin Street to observe the passing cars, and to enjoy various memorabilia and food vendors. A highlight was The Legends Speak question-and-answer session in Lafayette Park with racing legend Al Unser Jr., who is serving as Grand Marshal at the Hilliard U.S. Vintage Grand Prix this weekend at the Watkins Glen International racetrack. Unser, a two-time winner of the Indy 500, entertained a large crowd with stories of his career, including racing battles with Mario Andretti and Dale Earnhardt Sr. The event was hosted by the village-based International Motor Racing Research Center.

Photo: Al Unser Jr. at The Legends Speak gathering.
Among many cars on display in the State Park parking lot was this 1965 MK4 Roadster Cobra.

O'Mara urges Hochul to nix Wage Board move

The State Farm Laborers Wage Board votes 2-1 to lower the overtime threshold on farms from 60 hours to 40, and State Senator Tom O'Mara reacts, urging Gov. Kathy Hochul to reject the "misguided action." Government.


Photo: State Senator Tom O'Mara

Assemblyman weighs in on Wage Board decision

Assemblyman Phil Palmesano decries the vote by the Farm Laborers Wage Board to lower the overtime threshold from 60 hours to 40, and calls on Gov. Hochul to reject it. Column.

Left: Assemblyman Palmesano

Glen's Coleman wins State SRO of Year Award

Watkins Glen School Resource Officer James P. "Jamie" Coleman has been presented with the New York State SRO of the Year Award for 2022 by the state's Juvenile Officers Association. Coleman, a retired doctor and Army veteran, received the award Sept. 1 at an Association dinner in Syracuse. The plaque lauds his "devoted service to the youth of New York State as a School Resource Officer." Watkins Glen Police Sgt. Ethan Moster outlines the award on the Forum Page.

Photo: Jamie Coleman with his award. (Photo provided)

Legislators turn to Cayuga Health in move toward new ambulance service in Schuyler

Schuyler County legislators took a large step Tuesday toward restructuring ambulance service in the county when they voted 6-2 in a legislative committee session to move in the direction of an agreement that would see Cayuga Health Systems provide the service under an initial three-year contract. Government.

Photo at right: Legislature Chairrman Carl Blowers directed the committee meeting.

A column by Odessa Mayor Gerry Messmer

The mayor provides us with his 13th in a series of columns on what is happening in Odessa and the surrounding area. This time he discusses something different, providing a primer titled "How do local governments work?" Column.




Photo: Odessa Mayor Gerry Messmer

Seneca Underwater Exploration talks are set

Nautical archaeologist Art Cohn will report on his continuing underwater explorations of Seneca Lake at illustrated talks in Hammondsport and Watkins Glen in late September. Cohn is the principal investigator of the Seneca Lake Survey Project. Talks.

Photo: The hull of a canal-era boat discovered 220 feet underwater by the Seneca Lake Survey Project. (Provided)

Runners take off at the start of The Arc Grand Prix Run.
Triner wins The Arc Grand Prix Run at WGI

Hector 16-year-old Nathan Triner easily won the annual Arc Grand Prix Run Saturday evening, Aug. 27 on the 3.4-mile Watkins Glen International racetrack. Triner, who is home-schooled, also won last year's inaugural Hector Harvest 5K. The last time he had run in the Arc race was three years ago, when he won his age group. His time Saturday -- in the Arc's first evening run (it had always been in the morning) -- was 19:04.77, more than three minutes ahead of runnerup Robert Moore of LeRaysville, Pa. The first female to finish was Emmy O'Neill of Hammondsport, in 25:23.09. A total of 270 runners registered for the event, which also featured a walking component.

Photo: Race winner Nathan Triner, who finished in 19:04.77
Left: Twins Moe and Evvie Zinger of Montour Falls ran together. Right: Wayne Pike of Watkins Glen finished 13th.

Quarterback Daniel Lewis prepares to launch a pass (left) that was caught by Alex Holmes for a touchdown (right).
Intrasquad scrimmage sets stage for season

The Schuyler Storm high school varsity football team -- a combined squad of Watkins Glen and Odessa-Montour High School athletes -- prepped for the upcoming season Aug. 28 with an intrasquad scrimmage on the WGHS Alumni Field. The season opens Friday on the road at Marcus Whitman High School in Rushville, NY. Game time is 7 p.m.

Photo: Coach Trevor Holland
Storm team member Otto Hohle is tackled by his mother, Anna, in a post-scrimmage feature where several mothers donned pads and helmet and launched themselves toward their sons, each tackle resulting in a soft landing. Coach Trevor Holland said he got the idea for the good-natured event from a Texas school.

Sempolinski will finish Reed's term in House

Republican Joe Sempolinski defeated Democrat Max Della Pia Aug. 24 in the race to determine who will complete the term of former Congressman Tom Reed, who resigned from the House of Representatives earlier this year to enter the private sector. With 95% of the ballots reported in the 23rd Congressional District, Sempolinski -- who will serve through the remainder of 2022 -- had received 53.3%, to 46.7% for Della Pia.

Primaries: In the Republican primary to determine who will represent the party in November's general election for the 23rd Congressional District seat, Nick Langworthy defeated Carl Paladino, 52.1% to 47.9% with 94% of the ballots counted. Max Della Pia ran uncontested for the Democrats.

Photo: Joe Sempolinski

Available on Kindle:
The Maiden of Mackinac

This story -- which spans 700 years and ranges from our region to Northern Michigan -- tells of a quest for the truth behind a legend ... the legend of a Native American maiden reputed to be centuries old. It was written by Charlie Haeffner, and is available now on Kindle at Amazon.com. To see the ad, click here.

Left: Cover art by Jon Haeffner



For other recent Schuyler
County news, click here.


Visit Jerlando's Ristorante & Pizzeria

Three locations: in Watkins Glen, Horseheads and Montour Falls

Click here or on the photo at left to go to the Jerlando's website. There you will find information about all three locations, plus menus.

Left: The front of the recently renovated Jerlando's at Franklin and 4th Streets, Watkins Glen


Watkins Glen Harbor Hotel
on the Seneca Lake waterfront.
16 N. Franklin St, Watkins Glen, NY
(607) 535-6116
Upscale, contemporary rooms and suites plus an American restaurant, an indoor pool and a fitness center.

Pet of the Week: Gus

Name: Gus
Sex: Neutered Male
Age: 2-3 years
Breed: Pit Bull Mix
Size: Large

Gorgeous Gus! This beefy boy is just one big hunk o' love! Gus has a story to tell, but we'll never know the entire tale. He was found as a stray wandering in a corn field with pressure sores, fleas, swollen joints and overgrown nails. But most concerning was the injury to his tail which required immediate amputation. He is now sporting a cute little nubby which wags vigorously back and forth when he sees his human friends.

He seems to enjoy the company of other dogs and was actually a bit afraid of cats. Just given his size, Gus might be best suited to a home with somewhat older children. Gus loves to play ball and walks well on a leash so you'll enjoy the fresh air, but plan to spend some time meeting new people, because they'll all stop to tell you how handsome he is.

If you are looking for a great buddy with a huge personality, and a great conversationalist, you must meet Gus.

Adoption Fee: $200 (dogs over 1 year) or $250 (dogs under 1 year) includes spay/neuter rabies, DHLPP and kennel cough vaccinations, worming, flea treatment, heartworm testing, heartworm preventative, microchipping and microchip registration fee.

To adopt: Please call us at 607-594-2255, Ext. 201 to schedule an appointment. Visit us on line at www.schuylerhumane.org for additional information, an adoption application, to see more adoptable dogs and cats or for directions to our shelter. You are also welcome to stop by on Saturdays from 10am-1 pm without an appointment.

For other recent Schuyler
County news, click here.

Looking to advertise on The Odessa File?

We are always looking for advertisers to help promote their businesses and, by extension, our region. For a list of Odessa File Ad rates, click here.

Anyone wishing to contribute to The Odessa File -- which is dependent on advertising and donations -- may do so through a Paypal link in the left column of this page or by sending a check to The Odessa File, P.O. Box 365, Odessa, NY 14869.

Phoning The Odessa File?
You can reach us at (607) 742-2772
or reach us by email at chaef@aol.com

District aims for possible Summer Rec revival

Watkins Glen School Superintendent Kai D'Alleva got the go-ahead on Aug. 23 night from the School Board to join with the Village of Watkins Glen in talks that could lead to a revival of a Summer Rec program at Clute Park. The program, combining recreation and education, was a mainstay at Clute for many summers before falling by the wayside several years ago. D'Alleva said the village is interested in its return, and is looking for a monetary commitment by the school district to accomplish it -- an amount to be determined. "I would love for the district to be part of bringing the program back. My hope is we can help in some way," he told the board before its members gave the green light to pursue it further. Said Board member Craig Bianco: "I'm all for anything that gets kids off the couch and off the screen."

Photo: Superintendent Kai D'Alleva at Monday's meeting.

Larson repeats at the Glen, sweeps weekend

Kyle Larson took the lead on a restart five laps from the finish Aug. 21 and posted his second straight Go Bowling at the Glen NASCAR victory at the Watkins Glen International racetrack. Larson also won Saturday's NASCAR Xfinity Series race, similarly taking the lead with five laps remaining. Racing for Hendrick Motorsports, he finished Sunday immediately ahead of A.J. Allmendinger, with Joey Logano third and Hendrick teammate Chase Elliott fourth.

Photo: Kyle Larson (Photo provided)

NASCAR driver Joey Logano talks with honoree Mike Helton before the dinner at the Watkins Glen Harbor Hotel.
Argetsinger Award goes to NASCAR's Helton

The International Motor Racing Research Center's annual Cameron R. Argetsinger Award for Outstanding Contributions to Motorsports was presented Aug. 19 to Mike Helton -- NASCAR's former president and current vice chairman -- during a dinner at the Watkins Glen Harbor Hotel. The award, named after the man often referred to as the father of American road racing -- the man who organized and drove in the first post-war road race in America along roadways in Watkins Glen -- has gone in the past to Lyn St. James, Bobby Rahal, the France Family, Mario Andretti, Roger Penske, Richard Petty and Chip Ganassi. Helton -- the NASCAR president from 2000-2017 -- has been instrumental in NASCAR's expansion to new markets and in enhancing competition and driver safety.

Photo: Honoree Mike Helton at the Harbor Hotel dinner.
At the dinner, from left: Racing historian Bill Green; John Saunders, former president of International Speedway Corp. and chair of the Governing Council of the Watkins Glen-based International Motor Racing Research Center; and Phil Henderson, a member of the IMRRC Governing Council.

Chastain touts seat belt use, signs autographs

NASCAR driver Ross Chastain signed autographs Aug. 18 in front of the Schuyler County Courthouse. It was part of the Governor's Traffic Safety Committee's "Protect Your Melon" campaign promoting the importance of seat belt use. Chastain, long a proponent of driving safety, posed with his fans, singly and in groups, in front of his race car, parked for the day on the courthouse lawn. He said he was "thrilled" to be part of the campaign.

Photo: Chastain held morning and afternoon signing sessions.

The Tarps played their rock 'n' roll music Tuesday night in the Seneca Lake Events Center.
The Tarps perform as part of concert series

The Tarps -- a band that plays 1950s-1980s rock 'n' roll songs -- entertained a gathering of about 60 music lovers Aug. 16 as part of the Lafayette Park Tuesday Concert Series in Watkins Glen. Due to inclement weather, the performance took place in Clute Park's Seneca Lake Events Center. The concert series ends its 2022 season on Aug. 23 with the Ageless Jazz Band.

After the rain ...

Rain moved through our area Wednesday, Aug. 17 -- a welcome occurrence, given how dry the summer has been. And after the rain we were blessed with a colorful sunset sky, shown here in a photo snapped from the eastern shore of Seneca Lake by Hector resident Liz Fraboni.


Photo by Liz Fraboni

Palmesano: Keep the farm overtime threshold

Assemblyman Phil Palmesano warns Gov. Kathy Hochul about negative consequences awaiting New York agriculture if she signs off on an expected Farm Laborers Wage Board decision to cut the farm overtime threshold in the state from 60 hours to 40 hours. Government.


Photo: Assemblyman Phil Palmesano

Bucket Bar & Grill owner Erich Thorpe, right, put on the block party to celebrate his business's seven-year anniversary.
Odessa block party celebrates anniversary

Scores of area residents attended an Aug. 15 block party in Odessa -- a celebration by the Bucket Bar & Grill marking its seven years in the community. The celebration, in front of The Bucket on Church Street -- which was closed off by the village from Main to First -- boasted various vendor products (including vegetables and Ben & Jerry's ice cream), music by Robin Burnett and Scott Muir, and chicken, hot dogs, hamburgers and sausage sold by Bucket owner Erich Thorpe. The party, Thorpe's idea, was a sort of makeup for the celebration prevented by the pandemic on his business's fifth anniversary. Monday's event was such a hit -- all of the 192 chicken halves were sold, along with many of the other meats -- that Thorpe said he might hold the party annually.

Photo: Rock guitarist Robin Burnett and Scott Muir provided music for the party-goers.

Rebecca Gould, left, Schuyler Hospital President and CFO, receives the Endurance in Business Award on behalf of the hospital from Chamber Executive Director Nigar Hale.
Luncheon pays tribute to Schuyler businesses

Three businesses and a business individual were honored at a Schuyler Tributes awards luncheon Aug. 10 presented by the Watkins Glen Area Chamber of Commerce at Clute Park's Seneca Lake Events Center. Winners included Schuyler Hospital (Endurance in Business), the Sunset View Creamery (Resiliency in Business), Grandma's Kitchen (Best New Business), and Jacqueline Honsberger of the Great Escape Ice Cream Parlor (Schuyler Samaritan). Business.

Photo: A champagne toast concluded the luncheon.

Kasprzyk appointed as Public Health Director

Schuyler County Legislators on Aug. 8 unanimously approved the appointment of Jill Kasprzyk as the county Public Health Director, filling a vacancy created with the recent retirement of Nancy King, MD, who had served as interim director. Kasprzyk, a nurse who joined Public Health 12 years ago, is the daughter of Marcia Kasprzyk, a longtime Schuyler Public Health Director until her retirement in 2018. The new director takes office on Aug. 22 for a six-year period at an annual salary of $89,000. Said Legislator Phil Barnes: "Good choice."

Photo: Newly appointed Schuyler County Public Health Director Jill Kasprzyk (File photo)

Area swimmers shine at AAU National meet

The United Southern Tier Aquatics team (USTA) -- which includes members of the Glen Gators -- registered a strong showing at the recent AAU National Swim Championship in Greensboro, North Carolina. For a detailed look, see Sports.

Photo: USTA team member Faye Mooney.(Provided)

The Variables performed Friday night in the entertainment tent.
Italian American Festival concludes 2-day run

The Watkins Glen Italian American Festival completed its two-day run at Clute Park Aug. 6, the final day seeing a blazing hot sun, a brief rain, a parade up Decatur Street and a fireworks show -- along with the festival's vendor tents, beer garden and entertainment.

For photos of the parade, see Features.

Photo: Schuyler County Sheriff Kevin Rumsey, right, greets a young fan while walking in the parade on Decatur Street.

Water, county action top board session

A resolution setting in motion a serial bond issue for a planned water project, and criticism of the county for its rejection of a $50,000 village request related to a planned fire station, dominate an Odessa Village Board meeting. Government.

Early morning on Seneca Lake

The photo at right was provided by Watkins Glen resident Sandra Earle, who snapped it recently "east of the marina, where it's overgrown with weeds." She says she moved to Watkins a year and a half ago and is "enjoying getting to know the area. It's a beautiful place."





Photo by Sandra Earle

O-M Board makes it official: it's the Grizzlies

The Odessa-Montour School Board voted without discussion and without dissent July 28 to jettison the school's traditional "Indians" nickname and mascot in favor of the "Grizzlies" -- a move board members signaled at their last meeting when they gave the go-ahead to the cost associated with creation of a logo involving the new mascot. The change, long in the making and after consultation with students and community members, is in keeping with a trend in the nation to steer away from what many consider culturally insensitive sports names. (The Cleveland Indians are now the Guardians; the Washington Redskins are the Commanders.) The name and mascot change takes effect immediately. Joint O-M/Watkins Glen High School teams will be known as the Schuyler Storm (replacing the Seneca Indians). Watkins will remain the Senecas, but without native American imagery, focusing instead on geography.

Photo: O-M School Board vice president Jen Mosher ran the meeting in the absence of President Rob Halpin. She was named vice president at the last session.

Tents lined the eastern end of Clute Park as Bon Ton Roulet bicyclists stopped there Thursday, with departure planned for Friday.
Bon Ton Roulet returns after pandemic hiatus

About 300 bicylists stopped Thursday, July 28 for an overnight in Watkins Glen as part of the annual Bon Ton Roulet seven-day bicycle tour of the region. The tour, an annual event for more than 20 years before the pandemic forced it to the sidelines for two years, starts and ends in Cortland, with overnight stops during the week in Aurora, Auburn, Geneva, Watkins Glen and Ithaca.

Most of the participants were tenting in Clute Park Thursday and overnight until a Friday morning departure, with meals at the Seneca Lake Events Center at Clute. A few opted for a room at the hotel, according to spokesmen at the Clute site.

Eighty of the tents at Clute Park were provided by Comfy Campers LLC of Auburn, which sets them up and takes them down each night. The rest of the tents around the park were set up by the participating bicyclists themselves. Proceeds from the Bon Ton Roulet go to the YMCA operations in Cortland and Auburn.

Photos: A bike awaits Friday's departure; a bicyclist rests by his tent under the shade of a Clute Park tree.

Attendees at the premiere watch the documentary in the Seneca Lake Events Center.
Documentary premiere

Area residents, including village and county officials, gathered Wednesday evening, July 27 in the Seneca Lake Events Center at Clute Park in Watkins Glen to view the premiere of a documentary on the recent CLASH Endurance Triathlon held in and near Watkins. In addition to focusing on the racers, the program also featured various local people and landmarks, such as the pier (on screen above). THe documentary was airing on Fox Sports, and will be repeated several times on cable.

Legislature rejects OFD request for $50,000

A request by the Odessa Fire Department for $50,000 in funding from Schuyler County's Economic Development Reserve Fund for the department's planned Fire Station on Church Street failed to make it out of committee July 26. The request, in a resolution before the Schuyler County Legislature's Community Development and Natural Resources Committee, was supported by Legislator Jim Howell (right), who moved it for a vote -- but there was no second. According to Howell, the request followed by several weeks another by the village for $450,000 in funds to help cover a significant part of the station's cost. That proposal, he said, was "tossed in the basket without discussion." Part of the reason for Tuesday's rejection was a feeling by some legislators that the proposal -- to cover the cost of a radiant-heated floor in the station's bays -- did not meet the economic benefit goals of the fund. Others thought it might open the door for similar requests from departments around the county.

The legislators also:

--Said goodbye to outgoing Cornell Cooperative Extension of Schuyler County Executive Director Nathan Scott (right), who updated the committee about ongoing Extension activities. He is moving to Massachusetts in mid-August after a year and a half as director. Extension Youth and Family Leader Melissa Schroeder has been approved as his interim successor, Scott said.

Photos: Legislator Jim Howell (top); Extension's Nathan Scott.

Workers clear fallen-tree debris from Cotton-Hanlon Road.
Storm sweeps through, fells trees and power

A thunderstorm moved through Schuyler County shortly before 4 p.m. Sunday, July 24, knocking out power to more than 1,300 NYSEG customers -- an outage lasting for almost two hours in the Odessa-Alpine area. Trees were reported knocked down and onto the road in several county locations, including on Cotton-Hanlon Road near Odessa, on Route 224, on Route 414 and on at least one other rural road.

From left: Kirk Smith, Nigar Hale and Drew Guild at luncheon.
3 join ranks of Watkins-Montour Rotary Club

The Watkins-Montour Rotary Club added three new members July 21 during a luncheon meeting at the Watkins Glen Harbor Hotel. Joining the organization were:

Kirk Smith: Director of Schuyler County Emergency Services, and longtime firefighter.
Nigar Hale: Executive Director of the Watkins Glen Area Chamber of Commerce.
Drew Guild: COVID Screener at Schuyler Hospital with a long career in broadcasting, industry sales and management.

Addition of the three comes after a year in which several members of the community-service organization died. Now, said President Ted Marks, the club has "an opportunity ... to move forward."

GOP proposes state sales tax moratorium

State Senator Tom O'Mara (right) and his colleagues in the Senate Republican Conference have introduced legislation to implement a two-year moratorium on the state sales tax on various goods, services and transactions in order to combat inflation. O'Mara said the proposed legislation, if enacted, would deliver $2.6 billion in annual tax relief to New Yorkers. It would eliminate state sales tax for two years on gas, personal care items, housekeeping supplies and prepared food.

Scenes at the marina
These two photographs by John Juhasz of Watkins Glen were snapped at the marina at Seneca Harbor Park in Watkins on Thursday morning, July 21. Titles: "How does your garden grow?" and "Alone in his thoughts."

Jasperoo entertains concert fans at Lafayette

The musical duo called Jasperoo (MaryBeth and John Bunge, pictured at right) performed Tuesday evening, July 19 at the weekly summer concert series in Watkins Glen's Lafayette Park. The pair -- known for their insrumental American music on guitar and banjo -- will also perform at the Montour Falls Farmers Market on July 28, August 25 and September 1. The next performers at Lafayette Park: Donna & The Mystics with country and light rock music on July 26.

Watkins Village Board has low-keyed meeting

After a tumultuous meeting two weeks ago that led to the resignation of then-Mayor Luke Leszyk, and a subsequent special meeting that failed to yield a new mayor, the Watkins Glen Village Board on July 19 conducted a peaceful hour-long-plus session. There was no screaming (as there was on July 5) during the Public Be Heard portion -- just requests and discussion involving parking changes and a tree removal. The board listened to the outline of a planned grant application involving infrastructure, tended to several business matters, and heard Public Works Superintendent Terry Wilcox declare that speed bumps on Clute Park Drive -- heading past campsites and the Community Center -- would not be reinstated; that the past use of them on a village street had been illegal in the first place. The board also:

--Accepted the resignation of Police Officer Anthony Sciarra.
--Approved the purchase of new filters for the Wastewater Treatment Plant at a cost of $44,000.
--Approved advertising for bids for roof replacement work at the Treatment Plant.
--Heard Parks Manager Craig Bond invite the public to Clute Park on July 27 for a 7 p.m. Event Center video presentation of the recent Clash Endurance Triathlon that took place in part at the park.

Photo in text: Deputy Mayor Lou Perazzini at the meeting.


Smoothing the road
Workers installing a sewage treatment system in Odessa finally reached the point of repaving Main Street (Route 224, above) on July 19, transforming the roadway from a bumpy, narrow one to a wide, smooth avenue through the village. Some work remains to be completed on side streets.

At the Summer Rendezvous: Erin Thaete removes a block from a Jenga tower a few minutes before it crashed, an outcome aided by a strong wind coming off of Seneca Lake.
Summer Rendezvous
| | | |
| --- | --- | --- |
| | | The Watkins Glen Area Chamber of Commerce held its Summer Rendezvous July 13 at Clute Park in Watkins Glen, with a chicken dinner catered by Glen Mountain Market. The event, held in the Seneca Lake Event Center, gave Chamber and community members a chance to network while relaxing and having some fun. On the patio outside the Event Center, attendees competed in cornhole and Jenga contests. The gathering was sponsored by the Chemung Canal Trust Company. |

O-M School Board member Karen Rock is sworn in by Superintendent Chris Wood.
Rock sworn in; Grizzlies name gets go-ahead

Longtime Odesssa-Montour School Board member Karen Rock was sworn in for another three-year term at the July 14 board reorganizational meeting. Will Shrout, re-elected in May along with Rock, was absent due to illness and will be sworn in later. Rob Halpin was re-elected board president, while Jen Moster was named vice president.

The board also gave Superintendent Chris Wood the go-ahead to start work on a logo for the Grizzlies -- the nickname and mascot chosen to replace the longstanding O-M Indians, recently criticized as part of a nationwide move away from culturally disparaging nicknames and imagery. A vote is expected on an official resolution at the next board meeting. Adoption of a new logo is expected to take a little longer. The new name will take effect this fall, said Wood. While Watkins Glen is maintaining Senecas (with an emphasis on geography instead of Native American lore) as its nickname, combined O-M/Watkins Glen teams will be known as the Schuyler Storm.

Photo: Jen Mosher is sworn in as vice president by board president Rob Halpin.

Watkins BOE holds a brief summer session

The Watkins Glen School District Board of Education might have set a record for meeting brevity on July 18. After a half-hour executive session -- about par for the course -- the board opened its business portion of the session ... and wrapped it up in five minutes. The few resolutions acted upon were procedural, with only one -- pertaining to a change order in capital construction -- involving any discussion, and that only briefly. Meetings will be more substantial as the new school year arrives. Fall sports start in about a month, and school a couple of weeks later.

Photo: Watkins Glen School Superintendent Kai D'Alleva, left, and board member Keith Caslin head to executive session.

A beautiful sight in the evening

An evening rain gave way to sunlight and this rainbow along Logan Road in Burdett on Wednesday evening, July 13th. The image was captured by Hector photographer Liz Fraboni on her way home.




Photo by Liz Fraboni

The Odessa File's Roll Call of Excellence!

This website, with recommendations from school administrators and coaches, has selected 14 Schuyler County high school student-athletes for its Roll Call of Excellence -- a gathering of young people who have demonstrated excellence on the playing field, in the classroom, on the stage, and in life. To see who they are, click here.

From left: Trustee Laurie DeNardo, Attorney Daniel Rubin and speaker Danielle Matthews.
Watkins Board deadlocks on mayoral vote; Perazzini to fill Acting Mayor role indefinitely

The Watkins Glen Village Board, meeting July 11 in special session ostensibly to appoint a mayoral successor to Luke Leszyk -- who resigned last week amid a controversy regarding his after-hours behavior -- failed to name that successor. Perhaps predictably, the board stalemated as trustee Bob Carson nominated Louis Perazzini -- the Deputy Mayor elevated to Acting Mayor -- without a second, and as trustee Nan Woodworth nominated trustee Laurie DeNardo, also without a second.

Attorney Daniel Rubin, representing the village, said the deadlock means Perazzini, still a trustee, will continue as Acting Mayor until such time as a mayor is chosen. The board, unless it appoints a fifth member -- unlikely given it would swing the mayor's post balance to either Perazzini or DeNardo -- will continue with four members, perhaps until the March elections. Rubin said there are no plans for a special election, although one spectator (among about 15 present), Danielle Mathews, insisted such an election is required under the law to be held after 75 days. Rubin said he didn't know what she was referring to.

Photo: Watkins Glen Acting Mayor Louis Perazzini.
A message from the Acting Mayor. Forum.

Legislature moves ahead with ambulance plan

The Schuyler County Legislature on July 11 approved a resolution aimed at kick-starting a move -- unveiled two weeks ago -- toward establishment of a county-run ambulance service. County Administrator Fonda Chronis outlined the plan, now in its formative stage and thus "fluid," he said. According to the resolution, the action is being taken because of "demonstrated absence, reduced availability or inadequate level of care in ambulance or emergency medical service available to the county" -- a situation "not readily correctable through the relocation or improvement of existing services." It directs county departments "to commence the process to create a county General Ambulance Service," with the use of $400,000 in American Rescue Plan Recovery funds previously earmarked for the Performing Arts Center that had been planned in the auditorium of the old Watkins Glen Middle School. Further funding will be needed, but was not addressed Monday.

Legislator Phil Barnes urged haste in developing the ambulance service, saying "we're talking about people's lives ... This is probably one of the most important things to come before the Legislature in 40 years." Chronis said meetings are already underway weekly, and that it will take some time to work out the details, noting that "for every detail, there are 10 question marks." But he told legislators to expect a capital budget in the coming weeks, saying "We're working feverishly to put all the information together."

Photos: Schuyler County Administrator Fonda Chronis (top) and Legislator Phil Barnes at Monday's meeting.

From left: Glen Gators Alex Walters, Georgia Michel, Faye Mooney, Ally O'Brien, Elise Johnson, Thalia Marquez, Sibby Lowe and Kendra Fish. (Photo provided)
Gators help with Clash Endurance Triathlon

Members of the Glen Gators Swim Team, including coaches and parents, spent Saturday morning, July 9th as Safety Spotters for the 2022 Watkins Glen Clash Endurance Triathlon. In addition, Gators and members of the WGOM high school swim teams provided lifeguard support. More than 200 athletes participated in the 1.2-mile Seneca Lake swim course, starting and finishing at Clute Park. It was directed by Fetch Watersports & Safety, Port Orange, Florida -- an organization with the goal of increasing water safety, especially in open water. "It was an honor to work with Fetch and Clash Endurance for their first race in Watkins Glen," said Jason Westervelt, Gators head coach. "We had a great time supporting the swimmers and our community." The triathlon consisted of the swim, a 50-mile bike ride and a 10-5-mile run.

Photo: Glen Gator lifeguards on the Seneca shore. (Provided)

Leszyk resigns as mayor of Watkins Glen

Embattled Watkins Glen Mayor Luke Leszyk resigned his position July 7th, effective immediately. In his letter of resignation, Leszyk designated Deputy Mayor Lou Perazzini as Acting Mayor. Said Leszyk: "The harassment and false accusations have become too much for me and is not fair to my wife and family. I can no longer effectively lead the village with all the distractions. It is not fair to the many wonderful residents of this village. I wish the village and the board the best moving forward." Leszyk -- elected to a 4-year term as mayor in 2019 -- has been accused of improper behavior toward women at village bars, and on Tuesday night engaged in a prolonged shouting match during a Village Board meeting with one such accuser and a couple of her supporters.

Photo: Luke Leszyk (File photo)

Theresa Butler and Keith Caslin are sworn in, Butler (an incumbent) for one year, and Caslin for three years.
3 take BOE oaths; Schimizzi re-elected at top

Watkins Glen Board of Education incumbents Craig Bianco and Theresa Butler and former board member Keith Caslin -- winners in the May 17 district election -- were sworn in at the July 5 annual board reorganization meeting, Bianco and Caslin for three-year terms and Butler for one year (completing the unexpired term of Kevin Rumsey, who resigned his seat after his election as County Sheriff). Also Tuesday: Barb Schimizzi was re-elected president and Bianco vice president in a vote of board members.

Photo: Craig Bianco, absent from the meeting, was sworn in remotely as both board member and vice president.

Watkins Glen Mayor Luke Leszyk motions for one of the meeting speakers to leave.
Leszyk shuts down public portion of meeting as talk turns to complaint filed against him

Tempers flared and voices rose July 5h at the Watkins Glen Village Board meeting when a village resident, Martha Hornby, tried to discuss an offensive encounter with sexual overtones that she said she had with Mayor Luke Leszyk on April 1 at a local bar, part of which she said she audio recorded, and all of which she recounted in a complaint deposition to State Police before local prosecutors declined to take any action. (According to Hornby, in a talk with wetcouchradio.com, the District Attorney's office told her that although the behavior she attributed to Leszyk might be deemed inappropriate, no crime was committed.)

Leszyk quickly moved to end the Public Be Heard portion of Tuesday's meeting, saying repeatedly over a cacophony of voices (Hornby's and some of the dozen or so spectators on hand) that speaking at a board meeting "is a privilege, not a right," and calling Hornby's story a "false allegation" and "unprosecutable because there are no facts to it." Loud exchanges followed between Leszyk and residents Danielle Matthews and Barb Cook, both of whom argued loudly that the public had the right to speak, with Matthews urging Leszyk's removal from office -- something trustee Laurie DeNardo said the board "doesn't have the right" to do; that such a move is up to the voters through elections. Cook in turn called in vain for Leszyk's resignation. Both Hornby and Matthews were escorted from the board room by police officer Aaron Jumper, but no charges were filed.

Photos: Village resident Martha Hornby dares police officer Aaron Jumper to arrest her; and Danielle Matthews speaks.

Outgoing Rotary Club President Judy Phillips and incoming President Ted Marks at the Changeover Dinner.
Rotary Club gathers for Changeover Dinner

The Watkins-Montour Rotary Club held its traditional Changeover Dinner June 30th at the Seneca Lake Event Center at Clute Park in Watkins Glen. Judy Phillips, who served as President for the past two years and helped guide the club through the trials posed by the pandemic, handed the reins of authority over to Rotarian Ted Marks, who will serve as President for the next year.

Fire strikes Chieftain Motel; cause probed

Multiple fire departments were called out late Sunday morning, July 3, to battle a fire at the Chieftain Motel on Route 14 north of Watkins Glen. The fire started shortly after 11 a.m., forcing evacuation of the building. No injuries were reported. The extent of the blaze was not immediately known, although several rooms on the northwest corner were reported burning. The cause was being investigated. State and Village police, the Schuyler County Sheriff's Department and fire investigators were on the scene along with firefighters.

County moves toward own ambulance service

A Schuyler County Legislature committee approves a resolution seeking a Certificate of Need for a county-run ambulance service as talks with the Schuyler Volunteer Ambulance Association Inc. break down. Government.

Photo: Schuyler Emergency Management Director Kirk Smith
Police lauded in wake of school threat. Government.

WGHS bids farewell
to 72 at graduation

Watkins Glen High School graduated 72 students at its annual Commencement Saturday, June 25th on its athletic field, under the watchful eye of law enforcement. Schools.

Photo: Graduate Melanie Wysocki after the ceremony.
Alumni Banquet honors LaMoreaux. People.

O-M graduates 40 at
its Commencement

Odessa-Montour held its annual Commencement ceremony Friday evening, June 24 on the athletic field behind the school. Forty graduating seniors received diplomas. Schools.

Photo: Graduate Arden Heichel with his diploma.

Montour Falls UMC wins Schuyler Steps Out

The Montour Falls United Methodist Church has finished first in the 2022 Schuyler Steps Out free community walking program. The eight-week competition, presented by Schuyler Hospital, saw the church's 28 walkers amass a cumulative average of 966,246 steps, with the Harbor Hotel second with an average of 890,509 and the Watkins Glen Schools' Wacky Walkers third with 890,237. CMA Primary Care in Cortland was fourth and the New York State DOT fifth. In all, the program reported, the 13 teams walked "nearly 152 million steps, or 76,000 miles" over the eight weeks, "the equivalent of almost three times around the Earth." MVP and Most Improved Awards will be announced later.



An e-mail issue
One of my e-mails has developed a stubborn streak: most items don't seem to be coming through on it. Use this one, which I'm incorporating in the links at the bottom of each page:

For other recent Schuyler County news, click here.

Want to e-mail this website? Just click below.

Want to contact us?
You can write to: P.O. Box 365, Odessa, NY 14869
You can call: (607) 742-2772
You can email:
chaef@aol.com

For other recent Schuyler County news, click here.

Area historical photos can be found on History.
For full coverage of the 2013 Alice Trappler murder trial, you can click here.

For other recent Schuyler County news, click here.




Click on the ad above to reach the ZiffLaw website.
--------

Click here or on the ad above to reach the Schuyler County Partnership for Economic Development website

--------------------------------

Click here or on the ad above to reach a Chamber of Commerce website.

--------------

For more information about Public Health,
visit its website here.

------------

229 S. Catherine St., Montour Falls
(607) 210-6600

Classified

Looking to earn some back to school clothes money -- or start saving for Christmas? I'm looking for an energetic, dependable person to help with Odessa home deep cleaning/organization projects. Dates and times are flexible and the pay is good! Please call 607-594-3141 for more details.

--------

Estate / Moving Sale

2820 Chase Road, Rock Stream, NY 14878.

Aug. 26, 27, 28, from
9 a.m.-4 p.m.

Household, several antiques, furniture, contents of garage and barn. Items too numerous to list.

All reasonable offers considered.

------------

Watkins Glen's Annette Rodriguez has published her second book of poetry, titled "Surfaced. See me, Understand Me." It is available online at Amazon and Barnes & Noble, and on her website here.

-------------

Read The Stoneware of Havana, N.Y. and Its Makers
by Allen F. Sweet.

A history of the manufacturing of Stoneware in that village (Montour Falls) from 1850-1888. More than 100 color photos.

Available at the Schuyler County Historical Society Museum.

-----------

A book of poetry by J.A. Bauman of Watkins Glen -- "words that God gave me to share with you." Available through Amazon.com.

-----------

A Christian-based autobiography written by Melinda Kreischer, pen name for a long-time Finger Lakes area resident. Ordering information can be found here.

----------

My Wild Ride: The Untamed Life of a Girl with No Self-esteem, an autobiography by ex-Throughbred trainer Susan Bump -- who grew up in Montour Falls -- is now available in e-book formats at major retailers including Amazon.com

------------

Click on the ad below to go to the Schuyler County Transit schedule.

-----------

The Elizabeth Amisano Ovarian Cancer Education Fund
Live Like Liz, Inc.
P.O. Box 434
Watkins Glen NY 14891
www.LiveLikeLiz.org
LiveLikeLiz@yahoo.com

---------

----------------

A novel by Steve Piacente about a military cover-up, and about the ethical boundaries of journalism. For a closer look, click here.

---------

The author, J.N. Brown, is a 2005 graduate of Odessa-Montour High School. He works at Corning Inc. To visit his website, click here.

----------

An account of a daughter's eating disorder and her mother's seeming helplessness and desperation in the face of it -- and yet a story of hope, love and survival, and a lifeline to other parents dealing with obsessive behavior. $17.95 from ecwpress.com

-----------

A self-help guide to understanding the role of emotions, this book offers a four-step path to emotional mastery and freedom. $15.95 from Infinitypublishing.com

-------
An eternal message of lights, hope and faith

The week following Susan Haeffner's passing was fraught with signs -- most of them light-based, and one in the form of a vision. Here the editor relives those days in an effort to pass along a message of hope and faith. Message.

Above: The Aurora Borealis (From the Internet--as seen in Scandinavia)

-----------
Oh, the famous faces I've seen

The editor has been thinking about fame (a commodity foreign to him personally), and about the famous people he has encountered. Some thoughts on the subject. Famous.

The Sound and the Silence: A Memoir
Some things in life can mean a great deal -- can embody hope and dreams ... and memories. The sailboat is one such thing for the author. Silence.
---------

Some sports stories and essays inside
Check out our sports related stories and essays, located at the bottom of the Sports Page.

Some special feature packages
From stories of life years ago along Steam Mill Road, to stories by the editor -- you can find them at the bottom of Features.
---------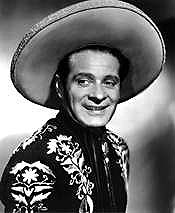 The editor's long search for some childhood icons
When he was a child, the editor let fear get the better of him while he was watching a pair of beloved TV heroes in peril. The scar from that experience lingered for decades. For a journey through what the editor's son calls "a weird obsession," click here.
Above: One of the heroes in question.
------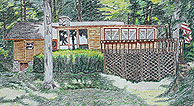 A cabin in the woods
The editor travels, figuratively, back in time to an old haunt, familiar faces and warm memories. Cabin.