Click on the ad below to go to Schuyler Hospital's website.

Rotary honors Rorick as Student of Month

Odessa-Montour High School senior Joe Rorick (left) was honored Thursday by the Watkins-Montour Rotary Club as its O-M Student of the Month for March. Rorick was introduced by teacher Lisa Frost, who described the honoree as a young man with "strong character and outstanding sportsmanship" who exhibits a caring attitude toward others. Rorick, a member of National Honor Society, is a three-sport athlete -- in soccer, baseball and wrestling, the latter as a state-level competitor who in his junior year won a Section 4 title. It was the first sectional wrestling crown at O-M in 29 years.

House of Hong business changing hands

The House of Hong Chinese restaurant business at 108 N. Franklin St., Watkins Glen, a staple of the village's business community since 1991, is being sold by its owners, Gary and Clarissa Hong, but will continue with the same name and menu under new ownership. The Hongs will maintain ownership of the building and serve as the restaurant's landlords, Mrs. Hong said. Business.

Student Hannah Morse sings "The Games People Play" as part of Tuesday night's musical gathering at Watkins Glen High School.
Music soars as kids complete program

The annual artists-in-residence musical program at Watkins Glen High School culminated Tuesday night with a concert in the school auditorium featuring 7th through 9th graders. Schools.


Left: Program instructors Rosie Newton (left) and Katie McShane.

No Labor of Love dinner

The Schuyler County Labor of Love Committee has canceled its annual May spaghetti dinner for this year. The decision was necessitated by a lack of volunteers to promote, prepare, and organize the dinner. People.

CGR outlines report on Yates and Schuyler

The strengths and drawbacks of Shared Services up to an including a merger of Schuyler and Yates counties is presented by the Center for Governmental Research. Government.


Left: CGR's Paul Bishop

Model Car Show set at Center
The International Motor Racing Research Center will host its 2nd Annual Model Car Show Friday through Sunday, March 27-29. Oscar Koveleski, co-creator of Auto World, the beacon for model car hobbyists of all ages in the 1960s, '70s and '80s, will speak at the Center Saturday. Sports.

Watkins Mayor Mark Swinnerton outlines some of the ongoing activities facing the new Mayor and Village Trustees
Passing the village torch

Watkins Glen Mayor Mark Swinnerton and Deputy Mayor Scott Gibson, both defeated in last week's village elections, read and expounded upon a lengthy outline Monday that they prepared for the incoming mayor and trustees -- a list of ongoing projects and responsibilities to help in the transition process. The presentation came at a special Village Board meeting that also saw the appointment of a new trustee, Rick Evans. Government.
See the Village Board Transitional Roadmap here


Down the rabbit hole ...

The editor reflects on a week of upside down, inside out, topsy turvy events in Schuyler County. Column.

------

Anyone caring to advertise may contact the publisher, Charlie Haeffner, at publisher@odessafile.com for information and rates.

Click on the ad below to learn more.

And inside ...

The Schuyler Health Foundation says its 2014 Family of Friends campaign raised $156,000 for the hospital and Seneca View. Funds.

Farmers Wilbur Vance (right) and John Mann are remembered. Agriculture.

Schuyler is among 11 counties selected as eligible under a $30 development initiative. Eligible.
For Part 1 of "Schuyler County and Me," reprised, Click here.
For Part 2, click here.
For Part 3, click here .
For Part 4, click here.
For Part 5, click here.

******
The Editor's Columns

--Obituaries--
Death Notices on the Obituary Page.
Patricia Irish Horan, 67, formerly of Watkins Glen.
Denis J. Lacey, 67.
Marjorie F. Brink, 84, of Horseheads.
Pauline Fazzary of Watkins Glen.
John E. "Cowboy" Schubmehl, 65.
..(For earlier Vedder & Scott obituaries, click here.)

A column by State Senator Tom O'Mara

New York State Senator Tom O'Mara provides us with a weekly column from Albany. This time: "Rainbow trout, maple syrup and the EPF." Column.

Left: State Sen.Tom O'Mara

Bacalles reports from Yankee spring training

Former New York Assemblyman James Bacalles is in Florida, and as is his custom, he is working as an usher at New York Yankees spring training contests. His second report from this spring's games. Bacalles.

Left: Jim Bacalles at spring training. (File photo)

Humane Society shows off new digs

The Humane Society of Schuyler County held an Open House Saturday to show area residents its new Montour Falls shelter -- home to cats and dogs, as well as to a spay neuter suite. Open.

Left: One of the shelter dogs

Abigail Rundle as Donkey.
Shrek the Musical ends its 3-day run at WGHS

The Watkins Glen High School spring play, Shrek the Musical, was presented for the third and final time Sunday -- a matinee in the WGHS auditorium. The play had a cast of 30 students. Schools.




Left: Shrek (Chase Richtmyer)

9th concert season opening with Kolodner

Noted hammered dulcimer player Ken Kolodner will perform on April 18 in the season-opening concert of the 9th Schuyler County Concert Series at St. James' Episcopal Church in Watkins Glen. Concert.

Left: Ken Kolodner (Photo provided)

For other recent Schuyler County news, click here.

Click on the ad below to reach the Hazlitt 1852 website
Click here to reach the Hazlitt 1852 Facebook page.

To visit the Quinlans website, click here.

This month's column from the Valicenti firm

The Elmira company offers us a look at one of its regular newsletter features -- a monthly column titled 'Bull and Bear Bulletin' -- along with a list of its services. Valicenti.

Left: Andrew R. Clark, Valicenti vice president of Investment Research/Portfolio Manager.

Proposals sought for former shock camp

Empire State Development has issued a Request for Proposals (RFP) for the purchase and redevelopment of the former Monterey Shock Correctional Facility. Business.

Protest cases dismissed in deal with DA
Charges against many of the We Are Seneca Lake protesters were dismissed by Town of Reading Justice Raymond Berry March 18 through an agreement with the Schuyler County District Attorney's office designed to end gate blocking by the protesters at Crestwood energy firm sites along Route 14 north of Watkins Glen. People.

From left: Watkins Glen election winners Kevin Thornton, Sam Schimizzi and Gary Schmidt. The ballots will be recounted to make sure of Thorton's 226-225 trustee-race victory over Mark Swinnerton.
Dems roll to victory in Watkins Glen
Democrat Samuel Schimizzi defeated Scott Gibson 231-205 in the race for mayor of Watkins Glen Wednesday while fellow Dems Gary Schmidt and Kevin Thornton (trustee candidates) and Connie Fern Miller (village justice candidate) completed a sweep for their party. Incumbent Mayor Mark Swinnerton, running for one of two trustee seats this time, was third with 225 votes to Thornton's 226. (A recount by Village Clerk Donna Beardsley Thursday morning confirmed the outcome.) For a story on the election and its aftermath, click here.
Scott Gibson, left, who lost the race for mayor, shakes hands afterward with trustee winner Gary Schmidt.
Contest results in Watkins Glen

Mayor (4-Year Term):
Samuel Schimizzi (Democrat & People's Choice): 231 votes
Scott D. Gibson (current trustee, Listening Party): 205 votes
Richard Scuteri (Concerned Taxpayers Party): 34 votes

Trustee (4-Year Term, 2 seats)
Gary Schmidt (Democrat and People's Choice Party): 303 votes
Kevin Thornton (Democrat and People's Choice): 226 votes
R. Mark Swinnerton (current mayor, Listening Party): 225 votes
Eric Johnston (Concerned Taxpayers Party): 42 votes
Robert Mahoney (Concerned Taxpayers Party): 35 votes

Village Justice (4-Year Term)
Connie Fern Miller (Democrat & People's Choice): 260 votes
Keith A. Caslin (Republican & Listening Party): 157 votes
Michael Nyre (Family and Community Party): 62 votes


Incumbents re-elected in Odessa, Burdett
Odessa Mayor Keith Pierce and incumbent village trustees Robin Thoman and Shawn Crane were re-elected to two-year terms Wednesday without opposition in Odessa's village election. Just 21 ballots were cast. Meanwhile, uncontested races in Burdett saw the following re-elected: Mayor Dale Walter (21 votes), trustees Linda Arcangeli and Judith Mangus (19 and 23 votes, two-year terms), and trustee Diane White (22 votes, one year).

Marie & Kirk: Teaching children in Namibia

Schuyler County residents Marie Fitzsimmons and husband Kirk Peters are serving as teachers on a Peace Corps assignment in Namibia. Marie reports here.

Left: Marie and Kirk on a hike.

This week's deals at Famous Brands

We are carrying the weekly ad showcasing the latest deals available at Jim Guild's Famous Brands store on Franklin Street in downtown Watkins Glen. For a look, click here.
To reach the Famous Brands website, click here
or on the drawing above.

For other recent Schuyler County news, click here.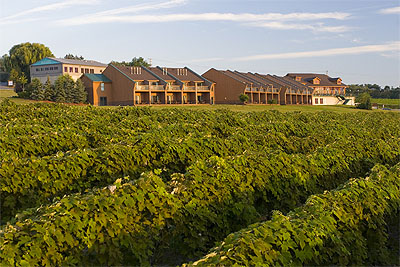 Dine at Veraisons Restaurant this Easter! Our buffet features a carving station, decadent side dishes, a pasta station and homemade dessert bar from 11:00 a.m. to 4:00 p.m. on Easter Sunday! Advanced reservations are required by calling 800.243.5513. For more information, see Sports or visit www.glenora.com.


115 East Fourth Street, PO Box 30, Watkins Glen, NY 14891
Proudly Representing:
In order to visit the E.C. Cooper website, click here.
In order to visit the Finger Lakes Fire & Casualty website, click here.

The graduating Leadership Schuyler Class. From left: Terri Harris of CareFirst NY, Denise Stansfield of Welliver, Meredith Williams of the Chamber of Commerce, Nicholas Ramundo of Schuyler Hospital, Robert Roessel of Watkins Glen International, Zandra Lewis of Schuyler Hospital, Tyler Hoke of WGI, Rumaldo Garza of Visions Federal Credit Union, Jennifer Sweet of Cooperative Extension, Jessica Ector of Welliver, Rhonda Dobranski of Welliver, and Matt Schamel of Welliver.
Leadership Schuyler graduates class of 12

The annual Leadership Schuyler Recognition Ceremony March 18 at the Welliver firm in Montour Falls saw 12 future leaders representing various local organizations receive certificates showing completion of a 10-session Leadership Schuyler course over the winter. The course included a class project that focused on gathering donations of food from Walmart shoppers to help ease chlldhood hunger in Schuyler County. Guest instructors during the Leadership Schuyler classes included Sheriff Bill Yessman, District Attorney Joe Fazzary, SCOPED Executive Director Judith Cherry, and County Administrator Tim O'Hearn.

Left: Class speaker Jennifer Sweet; class member Nicholas Ramundo is congratulated for completing the course.

Phish returning to WGI in August
The musical group Phish will return to Watkins Glen International from Aug. 21 to Aug. 23 for a three-day musical festival titled "Magnaball," WGI announced Wednesday. Features.

Jeremy Alderson, who wants a site-specific emergency plan to counter the possibility of calamitous events surrounding such things as LPG storage, makes a point. Beneath his fist is Schuyler County Legislator chair Dennis Fagan, with whom he exchanged angry words later.
Testy exchanges mark info session on CEMP

More than 100 people turned out Wednesday night, March 18 at the Schuyler County Human Services Complex in Montour Falls for an information session on a Comprehensive Emergency Management Plan set for a vote by the county Legislature next month. It is an update -- with minor revisions -- of a plan from 2003 that was updated in 2005 and 2008. County Emergency Services Coordinator Bill Kennedy outlined the plan for the audience, which included dozens of firefighters and other emergency personnel from around the county. Outside, a line of fire trucks with red and yellow lights flashing signaled support for the plan and -- as one firefighter said -- for the ability of emergency personnel to handle any crisis situation that might arise. Inside, tempers flared as opponents of LPG gas storage voiced concern for the county's safety, drawing the ire of those in the room who provide emergency services.
Above: Schuyler County Emergency Services Coordinator Bill Kennedy, top, who served as emcee; and Deputy Coordinator Brian Gardner.

Pickers coming to Watkins?
The American Pickers TV show is looking for leads for upcoming program episodes in New York State, and has contacted the Watkins Glen Area Chamber of Commerce, expressing an interest in Watkins because of its unique history and character. Will the show come here? Only time will tell. People.

Field House perceptions

Our pseudonymous columnist, A. Moralis, weighs in on the controversy surrounding a postgame celebration at the Watkins Glen High School Field House. Column.

Help make Watkins Glen State Park No. 1
This from the Watkins Glen Area Chamber of Commerce: "USA Today is running a Reader's Choice contest to determine the Ten Best State Parks in the country. Help us make Watkins Glen State Park #1 by casting your vote here. We have until Monday, March 30th at Noon to vote Watkins Glen to the top of the list. Vote once a day, every day – and remember to share, share, share! Spread the word by sharing this link across your social media platforms and including it in your consumer emails. Let's make Watkins Glen State Park #1!"



State Award: Keuka Brewing Company was awarded the 2014 F.X. Matt Memorial Cup at the recent TAP New York Craft Beer and Food Festival, held in the Hudson Valley. "Having our beer named the top craft beer in New York State in 2014 is testament to the hard work we've put in for six years," said Keuka Brewing owner Richard Musso. Added his son, head brewer Mark Musso: "It's an absolute honor."

For other recent Schuyler County news, click here.

Now available on Kindle: The Maiden of Mackinac

This story -- which spans 700 years and ranges from our region to Northern Michigan -- tells of a quest for the truth behind a legend ... the legend of a Native American maiden reputed to be centuries old. It was written by Charlie Haeffner, and is available now on Kindle at Amazon.com. To see the ad, click here.

Left: Cover art by Jon Haeffner

For other recent Schuyler County news, click here.

Want to e-mail this website? Just click below.

Visit Jerlando's Ristorante & Pizzeria

Three locations: in Watkins Glen, Horseheads and Montour Falls

Click here or on the photo at left to go to the Jerlando's website. There you will find information about all three locations, plus menus.

Left: The front of the recently renovated Jerlando's at Franklin and 4th Streets, Watkins Glen

For a larger version of the ad above, click here.
To reach the Harbor Hotel website, click here.

... now have their own page. To see them, click here.

Condon tapped to coach joint Watkins-Odessa football team

The Watkins Glen School Board, at its March 16 meeting, appointed Lou Condon Jr. (right) -- the WGHS football coach in recent years -- as head coach of the new joint football team combining gridders from the Watkins and Odessa-Montour school districts. The vote was 4-2, with Kelly McCarthy and Kris Clarkson opposed. The board was unanimously in favor of hiring Jack McCauley of O-M as assistant coach. Opposition in the Condon vote seemed aimed at the hiring process, which Superintendent Tom Phillips conceded was unnecessary because Condon -- as a member of the Watkins Glen Faculty Association and as a standing coach within the Watkins Glen family of coaches -- was not actually in a position requiring an interview or consideration by the steering committee formed as part of the joint-football compact. "Since he hadn't resigned and wasn't terminated," Phillips said, Condon should have simply been reappointed by the School Board as other standing coaches are. "I'll take the heat for this," Phillips told the board. "I was just trying to be welcoming" to the O-M district and "open, to see who we got for applicants" -- one of whom was a Watkins district employee. "I had no idea there was some competition from within," he told the board. But Condon, he noted, was "the consensus recommendation of the steering committee."
For a summary of the School Board meeting, click here.

Students at the starting line before the Spud Run began.
Hazlitt sets the pace in chilly WGHS Spud Run

Watkins Glen High School long-distance runner Patrick Hazlitt finished first March 17 in the annual St. Patrick's Day Spud Run, a 1.7-mile jaunt on the Catharine Valley Trail behind the school and on the WGHS track. His time was 9:10. Shawn Rutledge was second and Jacob Carocci third. The first female to finish was Watkins cross-country standout Cambria Weeden in 10:17, with teammates Taylor Kennard and Maggie Bond second and third. More than 130 people participated -- Watkins students (ranging from elementary school to high school) and teachers. The temperature was in the high 30s, but a north wind made the air feel much colder.

Inset: WGHS Athletic Director Rod Weeden
Left top: Patrick Hazlitt, decked out in St. Patrick's Day green with fake, orange "facial hair," finished first. Left bottom: Cambria Weeden crosses the finish line, the first female to do so.

Colin Gates is our Schuyler Winter MVP

Watkins Glen boys varsity basketball standout Colin Gates tops the list of Odessa File winter All-Schuyler All-Stars. To see the First, Second and Third teams, visit Sports.

Left: Watkins Glen basketball's Colin Gates

Beware of scam
Schuyler Sheriff William Yessman is warning residents of a potential scam involving a person or persons pretending to be NYSEG employees. The Sheriff's Office recently received a call from a Montour Falls resident about a white female presenting herself as a NYSEG employee. During the encounter the woman attempted to obtain money by claiming the resident was behind on electric-bill payments and could pay her directly. Anyone with any information about this -- or confronted by this activity -- is encouraged to contact the Sheriff's Office at 607-535-8222.

Watkins Glen village trustee Scott Gibson, left, who is running for mayor, presents a plaque of appreciation to outgoing mayor Mark Swinnerton, who is running for a trustee seat.
Clifford resigns seat on Watkins Village Board

Paul Clifford, a member of the Watkins Glen Village Board for more than three years, has resigned effective March 17 because he and his family are moving to the Town of Hector. Clifford was praised at the March 16 Village Board meeting by Mayor Mark Swinnerton, who said Clifford was "somebody even-keeled who added a lot to the board." Also praised were departing trustee Kevin Smith, who is also leaving the village and thus did not seek reelection, and retiring Village Justice Nick Dugo, who has served in that post for 28 years. Swinnerton, who is bowing out as mayor but running for trustee, said his one term as the head of the village was "the best job I ever had." And trustee and good Swinnerton friend Scott Gibson, who is running for mayor, said that whoever wins the election will have "big shoes to fill." A replacement for Clifford will be appointed at a special board meeting March 23.
Top left: Paul Clifford listens to Mayor Mark Swinnerton read Clifford's resignation letter during the March 16 Village Board meeting. Bottom: Departing trustee Kevin Smith.
Swinnerton bids farewell as mayor in remarks here.

Seneca View restricts visitation
Due to an increased number of flu and gastrointestinal illnesses, Seneca View Skilled Nursing Facility in Montour Falls has implemented temporary restrictions for visitors. Seneca View administration asks that you refrain from visiting if you are ill, have cold or flu symptoms, gastrointestinal symptoms, or a fever.
Please check in at the nurse's station upon arrival.
Hand washing is encouraged before and after visits to stop the spread of germs, and visitors are urged to utilize the hand gel sanitizer and face masks available at the facility.

A column by Odessa Mayor Keith PIerce

Mayor Keith Pierce returns with his 25th in a series of columns about life and issues in the Village of Odessa. This time the title is "About the budget ... and the election." Column.

Left: Odessa Mayor Keith Pierce
Check out the Village of Odessa's Odessa File page here.

Watkins Glen girls fall, 46-34
The Watkins Glen girls varsity basketball team stayed close to Cooperstown for three quarters March 14 before fading in the final period and losing 46-34 in a New York State Public High School Athletic Association regional game at SUNY Oneonta. The Section 4 champion Senecas, down 28-27 after three periods, were outscored 18-7 down the stretch by the Section 3 champion Hawkeyes. Amanda Pike led Watkins Glen with 14 points, while Madison Gates scored 10. The Senecas finished the season with a 17-5 record. Sports.
Photo in text: Watkins Glen's Amanda Pike shoots in traffic.

Montour Falls Fire Department Line Officers installed included (facing camera from left: Andrew Yessman, Joel Husted, Jeremy Edmister and Matthew Burns. Outgoing chief Jeff Confer is second from right.
Thomas is sworn in as new Montour fire chief

Billy Thomas was installed March 14 as the new chief of the Montour Falls Fire Department, succeeding Jeff Confer, who became deputy chief after a three-year run as the head of the department.

The installation of Thomas and other line officers -- Matthew Burns (1st Assistant Chief), Jeremy Edmister (2nd Assistant Chief), Joel Husted (Captain) and Andrew Yessman (1st Lieutenant) -- was the culmination of the fire unit's annual banquet, held at the fire station.

Emcee for the evening was Schuyler County Administrator Tim O'Hearn. Among the awards presented were years of service recognition, led by former chief Rick Saunders' 45 years.

Photos at left:

From top: New chief Billy Thomas, emcee Tim O'Hearn, and Achievement Award winners Don and Becky Ayers.

On Seneca Lake
Crew members from Cornell University's competitive rowing program took to the waters on the south end of Seneca Lake for some training Friday afternoon, March 13. For another photo and more information, see Sports. (Photo by Don Romeo)

Manley Gavich as a character called the Leading Player in "Pippin."
'Pippin' ends 3-day run at O-M
The Odessa-Montour High School spring musical production of "Pippin" completed its 3-day run with matinee and evening shows March 14 in the Fetter-Brown Auditorium at the school. Features.

Johnston tapped as interim O-M principal

Mike Johnston (right), the Odessa-Montour High School principal in the 1990s, will serve as interim O-M high school principal beginning April 1, and serve until the end of the school year. Johnston will take the principal's reins from Chris Wood as Wood becomes the O-M superintendent. "Mike Johnston knows the school and the community, and will help provide continuity,"said Wood, adding that Johnston, now a Horseheads resident, "will help run the search" for a new principal who can take office in the next school year.

Volunteer participants check in to receive "antibiotics" at the Human Services Complex in Montour Falls.
Emergency drill checks response to anthrax

An emergency drill run by Schuyler County Public Health and observed by State Department of Health personnel was held March 13 at the Human Services Complex in Montour Falls. The drill postulated a situation in which multiple cases of anthrax exposure were reported, and tested Public Health's response in getting the word out to the public quickly -- through social media, email lists, texting and mainstream media -- and in setting up a station where county residents could pick up antibiotics (in this case actually water) to counter the exposure. Public Health director Marcia Kasprzyk said that in a real anthrax situation, Public Health would have 48 hours to distribute antibiotics to everyone in the county. Aiding in Friday's drill were county workers, firefighters, law enforcement, teachers, and volunteers from the Arc of Schuyler. Such a drill, said Kasprzyk, serves as training, demonstrates that members of the county can come together in a time of need, and "reassures our communities."
Above from top: Antibiotic label on bottle of water; Public Health director Marcia Kasprzyk; County Administrator Tim O'Hearn, who volunteered as a participant.

Rotary honors Joslyn as Student of Month

Watkins Glen High School senior Alexandra Joslyn (pictured at right) was honored March 12th by the Watkins-Montour Rotary Club as its WGHS Student of the Month for March. Joslyn was introduced by teacher Kelly Muir, who described the honoree as "smart, always prepared, and oh so witty." Muir also quoted other teachers who cited Joslyn's "honesty and strength of character" as well as her willingness to put in extra hours helping both elementary and high school teachers in the classroom -- for example, as a teaching assistant in a Global History course. Joslyn, who is a member of SADD and the Rotary-affiliated Interact service club, will also be helping Habitat for Humanity this spring. She has been accepted to attend SUNY Geneseo, where she plans to pursue her dream of becoming a history teacher..

Legislators shift gear on highway super's job

The Schuyler County Legislature on March 9th approved legislation rescinding its previous approval of a shared Schuyler-Yates Counties Highway Superintendent after the Yates Legislature voted down the arrangement. Yates was "concerned about insurance and liability issues," said Schuyler Legislature chair Dennis Fagan (right), adding "It was very frustrating" in light of the months of work that went into the plan. It would have had Yates Highway Superintendent David Hartman serving as the Schuyler Highway Superintendent, as well. Schuyler is now advertising for its own highway superintendent to succeed the retired Greg Mathews, and exploring a possible shared service elsewhere.

Photo: Legislature chair Dennis Fagan at Monday's meeting.

The Drs. Saks (left) relax after their spaghetti dinner.
Auxiliary's Spaghetti Dinner draws crowd

The Schuyler Hospital Auxiliary held its annual Spaghetti Dinner fundraiser Monday evening at the Montour Moose Lodge. The event, sponsored by the Watkins-Montour Lions Club and the Moose Lodge, and including Auxiliary volunteers, drew a large crowd early, filling the dining hall. Proceeds help fund the Auxiliary's Health Care Scholarships for graduating high school students who are residents of Schuyler County and plan to enter the health care field, and for hospital employees seeking to further their education in health care.

Photo in text: Diner Junior Specchio.

Truck on its side on the north end of Watkins Glen.
(Photo by Kathy Robinson)
Truck flips in Glen; no injuries, no charges

A tractor-trailer carrying containers of orange juice turned on its side while entering downtown Watkins Glen from the north on Rt. 14 Saturday night. Police said initial indications were that the truck clipped a snowbank, sending the vehicle off-balance and onto its side. The driver was not injured, nor charged. There was no spillage of orange juice, police said, and firefighters "contained a minimal discharge of diesel fuel." The truck was uprighted and towed from the scene.

O-M students display prom fashions at show

The annual Prom Fashion Show in the Odessa-Montour school's Fetter-Brown Auditorium was held March 6th. The event, sponsored by David's Bridal, Men's Wearhouse and the Simply Your Best salon, featured more than three dozen students, most of them crossing the stage in pairs wearing prom outfits. Each participant earned a discount for the prom garb they will eventually rent. For more photos, see Schools.


Left: Dana Roberts and Zach Pyhtila display prom wear on the O-M stage.

Odessa-Montour unveils Honor Roll

The Odessa-Montour Junior-Senior High School releases its list of High Honor and Honor Roll students for the third marking period of the 2014-15 school year. Honors.

Want to contact us?
You can write to: P.O. Box 365, Odessa, NY 14869
You can call: (607) 594-3594
You can email: publisher@odessafile.com

For other recent Schuyler County news, click here.