Click on the ad above to reach the Glenora website.
--------------
Seneca Harbor Station & Captain Bill's
To reach the website of the Seneca Harbor Station and Captain Bill's, click here.
-------------
Senka Agency

Are you receiving the great customer service you deserve? If not, give us a call or stop in. We provide great customer service and are happy to help you with all your insurance needs.
SUMMER HOURS --
JULY & AUGUST:
Monday-Thursday 8:30-5
Friday 8:30-2
Always "Working to Serve YOU Better"
-----------
Click on the ad above to visit the Visions Credit Union web site -- you deserve a financial partner that has your best interest in mind!
------------
The Great Escape
Ice Cream Parlor
221 S. Franklin St.,
Watkins Glen
Summer hours in effect:
(through Labor Day)
11 a.m.-10 p.m. daily.

Fall hours: 12 Noon-9 p.m.
--Vegan Options
--Gluten-free Options
--Homemade Hard Ice Cream
--Soft Custard
(607) 535-7354
Other locations in the
Finger Lakes where you can
find The Great Escape's homemade hard ice cream:
The Grist Iron, Wright's Beverages, FLX Wienery, Sunset View Creamery, Hazlitt 1852 Vineyards, FLX Fry Bird

Click on the ad below
to learn more.
------------
Pavilion, Picnic Area, BBQ Pit available with reservation.
Memorial Day Service
every Memorial Day 11 a.m.
Check out this beautiful park.
Forms for engraved bricks or benches are available at
visitors center or at schuyleramericanlegion.com
Questions? Call Clayton Snow
607-742-5565
--------------------
The Odessa File's
Primary Pages
Sports
People
Features
Business
Government
Forum
Schools
PSA
Calendar
History
Obituaries
Wine & Tourism
Classifieds
Agriculture
Columns

For your convenience, we have installed the link below to make donations to this website easier. Now you can utilize your PayPal account or your credit card.

--------------
We also have a Business Card Page. Click here.

Odessa Wine
and Spirits
We are located on Main Street in Odessa, next to the Tompkins Trust Company branch.
Send us an email to sales@odessawinesandspirits.com to let us know what you would like us to have in stock.
Free wine tasting every Friday.
-----------
SCT Computers
Apple Certified Technicians
Microsoft Certified Systems Engineers
A+ Certified Technicians
Visit us at 306 N. Franklin St., Watkins Glen, 607-535-2495
or
124 Main St., Penn Yan
(315) 694-7399
Email:
Support@SCTcomputers.com
www.SCTcomputers.com
----------------


Your authorized FedEx ship center
M-F 7:30-5:30 (Cut off time 3 pm)
Sat. 10-2 (no pickups)
306 N. Franklin Street
Watkins Glen NY 14891
607-846-7377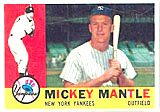 Dealer/collector looking to buy groups of pre-1970 paper memorabilia: cards, magazines, posters, programs etc. Call Charlie Haeffner at 742-2772.

Click on the ad below to go to the United Way of Schuyler County website.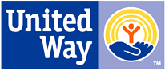 ---------------
For your convenience, we have installed the link below to make donations to this website easier. Now you can utilize your PayPal account or your credit card.

--------------
We also have a Business Card Page. Click here.
-------------
We also have a Business Card Page. Click here.
----------------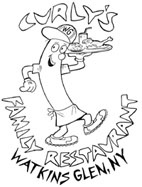 Curly's Restaurant is a page sponsor -- of our People Page. People.
Other page sponsors:
Business -- Sidle Insurance
Sports -- Cayuga Medical Ctr.
Features -- Cabins to Castles Real Estate
Government -- Specchio Ford
Schools -- Watkins Sporting Goods
Calendar -- Hi-Lites
Forum -- The Colonial Pottery & Creamery
------------------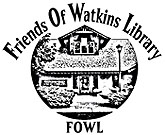 To reach the FOWL website, click on the logo above.
-----------
To go to Jim Guild's Famous Brands website, click on the drawing above or here.
-----------------
To reach the Odessa Government Page, click here or on the logo below.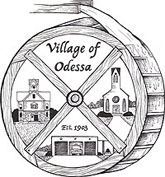 ---------------
Our Primary Pages
Sports
People
Features
Business
Government
Forum
Schools
PSA
Calendar
History
Obituaries
Wine & Tourism
Classifieds
Columns
-----------
The IBEW Local 241 is a sponsor of this website
We also have a Business Card Page. Click here.
---------
Click below to go to the
Rotary Club website.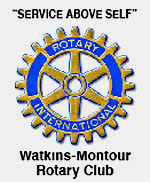 ----------

To reach the website of the Five Rivers Council, Boys Scouts of America, click here or on the logo above.
--------
To reach the Watkins Glen School District website, click here.
--------------
Check this out:
-------------
Contact this website at:
publisher@odessafile.com
----------------
4 Novels by the editor
Island Nights
Excerpt here.
The Islander
The entire novel:
Cabins in the Mist
Excerpt here
The Maiden of Mackinac
Excerpts Maiden
---------------


Click on the ad below to go to the Schuyler Hospital website.

Crowd turns out to raise funds in Tim's honor

Those who knew and loved Timateo Kamanga of Hector (right) turned out in force Tuesday evening at a gathering at Two Goats Brewing in Hector to raise funds to cover his funeral expenses. A celebration of his life will be held from 4-7 p.m. Aug. 25 at Damiani Wine Cellars. Kate LaMoreaux of Hector, a teacher at Watkins Glen High School when Tim was there as an exchange student from Malawi years ago, described Tuesday's gathering in a posting on Facebook: "Hundreds of people...all ages...were there to remember how Tim touched their lives. His was a beautiful story with the wrong ending! He taught us to see the world with his eyes, appreciating the blessings of our lives as he learned to share them. He taught us to appreciate what is really important in this world...respect and human connection. Thank you Hector for loving Tim." Kamanga died Aug. 11 when he was struck by a vehicle while walking along Route 414 in Hector.

Schuyler Hall of Famer William Elkins dies

William C. Elkins, a World War Two veteran, a lawyer, an active community member, law clerk to two County Court judges and a member of the Schuyler County Hall of Fame, died Sunday at the age of 95. Mr. Elkins, of Burdett, had resided in his final months at the Seneca View Skilled Nursing Facility. Calling hours are Thursday, Aug. 23 at the Vedder and Scott Funeral Home in Montour Falls, with a service set for Friday at the Glen Baptist Church. Obituary.

Photo: Bill Elkins at his induction into the Schuyler County Hall of Fame in 2013.

A column by State Senator Tom O'Mara

New York State Senator Tom O'Mara provides us with a weekly column from Albany. This week: "Thank you to emergency responders.'" Column.

Left: State Sen. Tom O'Mara

Bails posted in Phish concert drug arrests

The Schuyler County Sheriff's Office charged six people with various drug violations during the gathering of fans at Watkins Glen International prior to the cancellation of the Phish concert -- called off due to health concerns. Those arrested, from New York, Pennsyvlania, Vermont and Texas, all posted bail and are expected to reappear at later dates in Town of Dix Court. The charges were a mix of misdemeanors and felonies involving heroin, psilocybin mushrooms, marijuana, cocaine and ecstasy.

Volunteers sought
The Grand Prix Festival at Watkins Glen is seeking volunteers to help run the event on Sept. 7. People.

A legal column from Ziff Law's Jim Reed

Attorney James B. Reed of the Ziff Law Firm in Elmira offers this regular column, tackling issues that you might encounter in your daily lives. This time: "When it comes to buying car insurance, shop local." Column.




Left: Attorney Jim Reed

Emergency chief provides update
Schuyler County Emergency Management Coordinator Bill Kennedy provides an update on the flood cleanup work. Forum.
Note: If anyone has flood pictures they want to share, send them to this website at chaef@aol.com


A smile a mile wide...

The editor, with the help of a couple of other folks, remembers Timateo Kamanga, killed while walking along Route 414 in Hector one recent night. Column.

------

Anyone caring to advertise may contact the publisher, Charlie Haeffner, at publisher@odessafile.com for information and rates.

Click on the ad below for more information.



Doug's Fish Fry
This Thursday, Aug. 23
(Onion Ring Day)
Clute Park Lakeside, 11-6
Benefit Fresh Start Church

Missing: Drone
A Promark Drone with GPS has gone missing in Odessa, near Merchant Avenue and Church Street. Black, with two blue propellers and two black propellers. Reward. Call 483-9114.



Dealer/collector looking to buy groups of pre-1970 paper memorabilia: cards, magazines, posters, programs etc. Call Charlie at (607) 742-2772.

And inside

--Area car dealer praised for his generosity. Forum.

--Schuyler, Yates counties to share public health director. Government.

For Part 1 of "Schuyler County and Me," reprised, Click here.
For Part 2, click here.
For Part 3, click here .
For Part 4, click here.
For Part 5, click here.

******
The Editor's Columns

--Obituaries--
Death Notices on the Obituary Page.

Marian E. "Ginger" Powell, 90, of Montour Falls.
William A. "Billy Bob" Lusk, 61, of Watkins Glen.
Jane W. McGonigal Crispell, 89, of Ithaca.
Beverly A. Martin, 83, of Beaver Dams.
Harland Lee Stephens, 87, of Montour Falls.
James R. Sanders, 67, of Millport.
Michael J. Wolak, 69, of Watkins Glen.
Robert O. Kunzmann, 77, of Brevard, NC.
Raymond V. Cleary, 43, of Albuquerque, NM.
Roy J. "Jack" Terry, 84, of Dundee.
John C. Wood, 83, of Valois.
Scott M. Freeman, 55, of Odessa.
Mark Edward Lynch, 52, of South Lake Tahoe, Calif.
Thomas P. Moran, 68, of Odessa.
Timothy Joel Kamanga, 30, of Hector.
William C. Elkins, 95, of Burdett.
(For earlier Vedder & Scott obituaries, click here.)

Editor's Note
Debbie Stayer Kelly of Burdett -- a lifelong Schuyler resident, a single parent of two sons and a highly praised Cornell employee -- has Stage 4 cancer as well as a rare genetic mutation called Lynch Syndrome. She is facing a large financial burden as her battle continues.
Her Cornell colleagues have created a GoFundMe page for her that you can find right here. An update can be found by clicking on the Updates button on that site. I hope we all can help out.

United Way seeking Executive Secretary
Are you looking for a way to give back to your community? Do you have experience in QuickBooks and working with non-profits? United Way of Schuyler County is looking for a volunteer to serve in the important position of Executive Secretary, the person responsible for tracking the organization's finances. If you're interested in this position, vital to the success of the United Way of Schuyler County, please contact Peggy Scott at peggsctt@yahoo.com or (607) 546-8268.
--Advertisement

Health issues force Phish concert cancellation

Health concerns left behind by the Aug. 14 storm (see Boil Water Notice below) have prompted state health officials and Schuyler County to cancel the weekend's scheduled Phish concert at the Watkins Glen International racetrack. Government.

Boil Water Notice in Watkins Glen
In the wake of the heavy storm this week and attendant water problems, a Boil Water Notice has been issued for the Village of Watkins Glen, and for the Dix and Reading Water Districts. Government.

Dundee Fire & Rescue Team members remove cats from the Humane Society's "kitty kaboose" building at the rear of the animal shelter property in Montour Falls. At least two rooms were lost to the waters. (Photo provided)
Cleanup follows heavy rains, flash flooding

Cleanup was under way Wednesday, Aug. 15 on roads and various flooded properties following Tuesday's heavy rains and flash flooding -- conditions that led to road closures (including large portions of Routes 414 and 14, since reopened) and some evacuations -- including Peach Orchard Point in Hector. Various businesses also closed Tuesday, but were reopening Wednesday.

Photo in text: Flooding Tuesday morning around 8:30 a.m. on Summit Ave. in Watkins Glen. (Kathy Fragola photo)

Hospital services reopen, phone restored
Schuyler Hospital, which closed all primary care centers and outpatient clinics Tuesday, Aug. 14, due to area flooding, reopened those services Wednesday. After intermittent phone outages, that problem was corrected, too. For further information email info@schuylerhospital.org.
A view Tuesday of the Humane Society shelter on Marina Drive in Montour Falls, taken by Tony Vickio with his drone. (Provided)
Governor issues State of Emergency
Governor Andrew Cuomo has declared a State of Emergency for Schuyler and more than a dozen other counties after surveying flooded areas and damaged property in Seneca and Broome Counties in the wake of Tuesday's storm. His office also urged New Yorkers to prepare for further unpredictable weather.
Boaters Advisory
A Boaters Advisory has been issued for Seneca Lake, Waneta Lake, Lamoka Lake and Cayuta Lake in Schuyler County. Says Sheriff William Yessman: "Due to the recent rains there is a large amount of debris floating and submerged in the lakes. Lake levels are also higher than usual, causing damage to docks and shoreline properties. Boaters are reminded that they are responsible for damage caused by their boat's wake."
Check out the Sheriff's Dept. Humvee video here.

Click the ad below to reach the Hazlitt 1852 website.
Click here to reach the Hazlitt 1852 Facebook page.

Sheriff's Office probes fatal accident on 414

The Schuyler County Sheriff's Office is investigating a fatal motor vehicle-pedestrian accident that occurred on State Rte. 414 in the Town of Hector about 10 p.m. Saturday, Aug. 11. Deputies said the initial investigation shows the operator of the vehicle, Dewey L. Herren, 23, of Valois, was traveling south on Rte. 414 when his vehicle struck and killed a pedestrian identified as Timothy J. Kamanga, 30, of Bennettsburg, who was also southbound. The Burdett Fire Department, Schuyler Ambulance and New York State Police Collision Reconstruction Unit were also on the scene. The investigation is ongoing.

Photo in text: Timothy J. Kamanga.


115 East Fourth Street, PO Box 30, Watkins Glen, NY 14891
Proudly Representing:
In order to visit the E.C. Cooper website, click here.
To visit the Erie and Niagara website, click here.

Italian American Festival ends its 3-day run

The 39th annual Schuyler County Italian American Festival, which opened Friday at Clute Park in Watkins Glen, concluded Sunday. It was highlighted Saturday by its annual parade, with fireworks on tap after dark. The parade featured bands, floats, fire departments and a festival Prince and Princess, among other attractions. For details, see the story on Features.

Right: Festival parade Grand Marshal Tony Vickio. (Photo by Glenda Gephart)

A column from Cooperative Extension

Cornell Cooperative Extension of Schuyler County is providing a monthly column here on its ongoing educational activities and offerings. The second column -- "What's bugging you? Ticks!" -- is by Horticultural Educator Roger Ort. Column.

Photo: CCE's Roger Ort

Now available on Kindle: The Maiden of Mackinac

This story -- which spans 700 years and ranges from our region to Northern Michigan -- tells of a quest for the truth behind a legend ... the legend of a Native American maiden reputed to be centuries old. It was written by Charlie Haeffner, and is available now on Kindle at Amazon.com. To see the ad, click here.

Left: Cover art by Jon Haeffner

This week's deals at Famous Brands

We are carrying the weekly ad showcasing the latest deals available at Jim Guild's Famous Brands store on Franklin Street in downtown Watkins Glen. For a look, click here.
To reach the Famous Brands website, click here
or on the drawing above.





DOH warns of potential Legionella exposure

The New York State Department of Health has announced that individuals who were guests at the Watkins Glen Harbor Hotel between July 16, 2018 and August 1, 2018 and were in proximity to the hotel's pool and spa may have been exposed to Legionella bacteria. Government.

Schuyler may join suit against Interior Dept.

Schuyler County Attorney Steven Getman says the county might join a class-action lawsuit against the Department of Interior for possible underpayment to Schuyler of payments in lieu of property taxes on federal lands within the county. The legislature will vote on the matter on Monday, August 13. Government.

Photo: County Attorney Steven Getman.

Public Notice
Construction began on the replacement of the North L'Hommedieu Street Bridge over Johns Creek located at the intersection of Rock Cabin Road in the Village of Montour Falls on Monday July 9, 2018. The bridge is closed to all traffic. The designated routes of travel for the detour are utilizing the following roads; Schuyler County Road 8, State Route 79, State Route 14 and State Route 224. Construction is to be complete on approximately September 30, 2018.

State gives Lakewood environmental honor

Lakewood becomes the first vineyard to receive the New York State Agricultural Environmental Management Award. Agriculture.

Sunset on Seneca
This view of the sunset over Seneca Lake on Friday evening, August 10, was snapped by photographer Liz Fraboni from in front of her cottage on the eastern shore near Hector.

WGI wins best NASCAR track honor again

The Watkins Glen International racetrack has -- for the third straight year -- been voted the best NASCAR Track in a USA Today 10Best Readers' Choice contest. The designation comes on the track's NASCAR weekend. Twenty tracks were nominated, with balloting ending July 23. Said State Senator Tom O'Mara and Assemblyman Phil Palmesano in a joint statement: "It's a well-deserved national honor for track officials and staff, drivers and, most of all, the fans who help make The Glen one of the renowned venues in all of sports."

Chase Elliott wins NASCAR race at The Glen

Chase Elliott, 22, son of 1988 Winston Cup Series champion Bill Elliott, won his first Monster Energy NASCAR Cup Series race Sunday, posting a narrow victory over Martin Truex Jr. at Watkins Glen International. Elliott had 48 top-10 finishes in his first 98 NASCAR Cup Series starts, but never a first until Sunday -- in a 90-lap, 220.86-mile stock car event held on WGI's 2.45-mile road course. Elliott, the 2014 Nationwide Series champion and the Daytona 500 pole winner in both 2016 and 2017, held off Truex for the last 31 laps. Truex finished second, followed by Kyle Busch, Daniel Suarez and Erik Jones.

Photo: Chase Elliott (Photo provided)

WGHS pulls plug on the Watson Tournament

Watkins Glen High School's annual Mike Watson Wrestling Tournament has been canceled in the coming school year.

Athletic Director Rod Weeden, in an email to Athletic Directors, coaches "and others," cited a weakness in the current WGHS wrestling program, which had only a handful of participants last year.

"It pains me to send this email," he wrote, "but we really have to come to terms with the lack of wrestlers coming out for the program here at Watkins Glen. With that being said, I would like to get the word out early that we will not be holding the Watson Wrestling Tournament this year. I think it is only fair to get this out early, so you can make new plans with your wrestling schedules."

The longstanding two-day tournament -- which often attracted better than 20 schools to the WGHS Field House -- was named in honor of Mike Watson, a Watkins teacher and wrestling coach, following his death in August 2000.

3 from Watkins compete at Junior Olympics

A trio of Watkins Glen High School swimmers competed this weekend at the AAU Junior Olympics in Des Moines, Iowa. Amanda Wilbur, Sarah Swinnerton and Allie Gibson were part of the United Southern Tier Aquatics Swim Team, representing Watkins Glen, Horseheads, Owego, Ithaca and Waverly high schools. Sports.

Photo: From left, Amanda Wilbur, Allie Gibson and Sarah Swinnerton (Photo provided)

Annual Finger Lakes Cheese Festival is a hit

The 7th annual gathering of vendors, artisans, farm animals, musicians and an estimated 8,000 visitors enjoyed the Finger Lakes Cheese Festival Saturday at the Hoffman farm at Catharine Corners, outside Odessa. The event featured cheeses from the 12 members of the Finger Lakes Cheese Alliance, as well as food products and crafts from 70 other vendors. Said Carmella Hoffman, owner of Sunset View Creamery, located on the farm: "We do it so that we give some benefit to our members of the Cheese Alliance." Added Mark Costa, the festival communications coordinator: "This event is a wonderful way for people to come out and experience all of the products of all of the members of the Alliance, all in one place."

Annual Hector Fair Parade marches up Rt. 414

A highlight of the 60th annual Hector Fair -- a parade along Route 414 -- went off under sunny skies Friday evening, its participants marching and riding and walking past an appreciative crowd lining the roadway. Bands, floats and firefighters led the way to the fairgrounds, where an evening of fun, food, music and rides followed. The fair continues through tonight (Saturday), with a fireworks display at 10:30 p.m. The fairgrounds open at noon -- on a final day featuring a chicken barbecue and car show, plus a firefighters demonstration at 5 p.m. Bingo starts at 6 p.m., and the Gabe Stillman Band will play from 8 p.m. to midnight. For more photos, shee Features.

Photo: Members of the Montour Falls Fire Department.

Veraisons seeks Best Winery Restaurant votes

A USA Today 10Best Readers' Choice poll has Glenora Wine Cellars' Veraisons Restaurant in the running for Best Winery Restaurant in the country. "We're so excited and humbled to be nominated alongside so many great restaurants across the U.S.," says Glenora, "but we need your help. If you love Veraisons, follow this link and vote for us. You can vote once a day every day through August 20th across multiple devices." In addition, the Finger Lakes Wine Festival is in the running for Best Wine Festival, the Finger Lakes for Best Wine Region, and Hermann J. Wiemer for Best Wine Tour.

Finger Lakes in running for Best Wine Region

A USA Today 10Best Readers' Choice poll has the Finger Lakes of New York in third place thus far as the paper seeks to answer which among 20 nominees is the Best Wine Region in the country. The 20 were selected by industry experts from more than 230 grape-growing regions designated by the Alcohol and Tobacco Tax and Trade Bureau. Voting ends on Monday, Aug. 20. You can vote for your favorite once per day until then. To vote, click here.

The challenge: to get involved, stay informed

Watkins Glen High School senior Kathleen Clifford (pictured at right) -- after attending the American Legion Auxiliary's Empire Girls State Program at SUNY Brockport-- weighs in with some thoughts on the education of today's youth. In particular, she says, the younger generation "needs to be educated on how to get involved and stay informed." Schools.

For other recent Schuyler
County news, click here.

Visit Jerlando's Ristorante & Pizzeria

Three locations: in Watkins Glen, Horseheads and Montour Falls

Click here or on the photo at left to go to the Jerlando's website. There you will find information about all three locations, plus menus.

Left: The front of the recently renovated Jerlando's at Franklin and 4th Streets, Watkins Glen

To reach the Harbor Hotel website, click on the photo below
Watkins Glen Harbor Hotel
16 N. Franklin St.
Watkins Glen, NY 14891-1221
(607) 535-6116


For other recent Schuyler
County news, click here.

Looking to advertise on The Odessa File?

We are always looking for advertisers to help promote their businesses and, by extension, our region. For a list of Odessa File Ad rates, click here.

Anyone wishing to contribute to The Odessa File -- which is dependent on advertising and donations -- may do so through a Paypal link in the left column of this page or by sending a check to The Odessa File, P.O. Box 365, Odessa, NY 14869.

WG grad Littler performs with Zajac orchestra

Jessica Littler, a 2013 graduate of Watkins Glen High School and known as a talented fiddler, played in the 2nd Violin section July 22 during a concert at South Seneca Central School in Ovid featuring the 40-member Seneca Summer Music Festival Orchestra. It performed Beethoven's Symphony No. 6 in F Major, known as Pastorale; the first movement of the Concerto for Horn and Orchestra No. 1 by Richard Strauss; and three Pomp and Circumstance marches by Edward Elgar. The conductor and summer orchestra founder is 2011 South Seneca graduate S. Shade Zajac, who drew together Finger Lakes and Rochester area musicians for the performance, as he has for previous concerts in his hometown -- including one other this summer. Zajac, a 2015 graduate of Nazareth College and an accomplished cellist and composer, is Principal Conductor and Music Director of the Genesee Symphony Orchestra in Batavia -- the youngest conductor in the group's history. Littler, of Hector, plans to attend Franciscan University of Steubenville, Ohio, this fall, majoring in early childhood education.

Photo: Violinist Jessica Littler and Conductor S. Shade Zajac.

Glenora releases 2nd 'SpokesPup' wine

Glenora Wine Cellars released a new wine on July 26 called "GG's Reserve," which joins "Chase's Reserve" in its SpokesPup series. Glenora hosted a Meet & Greet with GG -- a rescue pup -- from 5-7 p.m. that day. A portion of each bottle sold in the series goes to animal charities across the U.S. Business.

Photo: The GG's Reserve label

The Warriors' third baseman, Saul Monroy, dives in vain for a sharp Pioneers hit down the line.
Wounded Warrior Amputee Softball Team defeats Pioneers with late-inning rally, 11-5

Watkins Glen High School 2004 graduate Desiree Ellison (right) is Executive Director of the Wounded Warrior Amputee Softball Team, which travels the country playing slow-pitch games against established squads while raising money through donations to help fund an annual Kids' Camp for children with amputations -- an effort to show the kids that what has happened to them is something they can overcome as the players have; that they are not alone. The team played at Dunn Field in Elmira July 21 against the Pioneers, coming from behind by scoring the final eight runs -- five in the 5th inning and three in the 7th -- to win 11-5. The Warriors rapped out 20 hits to the Pioneers' 12 as both teams played error-free ball on a rainy night. The Warriors had arrived Friday from around the country, gathering that first evening for a picnic at the home of Ellison's parents, Will and Dodie Hrynko in Burdett.

The team has a roster of about 40 players, but not all play at each of the year's 25 or so events. About seven players, said one coach, are regulars, with the rest alternating. Eillison, who has previous experience with the Syracuse Chiefs baseball team, has been Executive Director since May, and said she loves the work. She lives in Norfolk, Virginia, where she went to college. Veterans attending the July 21 game were admitted free, and gathered on the field before the first pitch to welcome the Warriors, who rode in through a centerfield gate on motorcycles and pickup trucks. The game was sponsored by the Hilliard Corp. and Ziff Law.

Photos: Desiree Ellison; Josh Wege rounds third for home.
For a related column, click here.

Glen Planning Board has a busy meeting

The Watkins Glen Planning Board gives Preliminary Site Plan approval to two proposals, and hears about plans for two mixed-use apartment complexes. Government.

Photo: Hunt Engineers' Dan Bower and 2nd Street plan.

A column by Odessa Mayor Gerry Messmer

Gerry Messmer completes his first 100 days in office by offering some thanks, and by listing some projects he will focus on. They include the possible introduction of natural gas to the village. Column.

Photo: Odessa Mayor Gerry Messmer

Coffey on bronze rowing team at World Cup

Former Watkins Glen resident Olivia Coffey (right) served in the stroke position for the United States women's eight team that finished in third place July 20 at the World Rowing Cup III in Lucerne, Switzerland. The U.S. team finished behind New Zealand and Canada. Coffey, an All-American during her college days and an Olympian, helped Cambridge University defeat Oxford in April in The Boat Race, an important competition held in England.

Arc of Schuyler planning changes, fund drive

Jeannette Frank (right), the executive director of The Arc of Schuyler, on July 19 outlined to the Watkins-Montour Rotary Club a multi-pronged plan by The Arc to meet changing legal regulations. In essence, the moves will further integrate The Arc's clientele with the community. Included is an expansion of the building at 210 12th St., across from The Arc headquarters, where a Neighborhood Center will be developed. Renovations are also on tap in the main Arc building to its food manufacturing faciltiies. Well over $1 million in grants have been secured for the efforts, with a $375,000 fund drive planned in the coming months to make up the shortfall in the $1,750,000 price tag. The Arc provides support and services to people with developmental and other disabilities.
To learn more about The Arc's plans, click here.

Village, Walmart at odds over store colors

A new blue-and-orange color scheme on the Fourth Street store draws a stop-work order from the village and verbal jousting at a Village Board meetiing. Government.

Photo: Trustee Tony Fraboni

LPG storage plan along Seneca nixed by state

New York State Department of Environmental Conservation Commissioner Basil Seggos (pictured at right) on July 12 issued a decision denying the Crestwood Midstream energy firm's plan for the storage of Liquefied Petroleum Gas (LPG) in salt caverns along the western shore of Seneca Lake. Seggos denied the application -- a decision that took years to be issued -- on the grounds the facility would have a "significant adverse impact on community character." The caverns are north of Watkins Glen, which joined with most municipalities along the lake in opposing the plan. The Schuyler County Legislature backed it four years ago, but rescinded that approval earlier this week based on safety concerns recently raised by Crestwood. DEC.

The band Uncle Joe and the Rosebud Ramblers out of Ithaca entertained the audience at the Logan Center.
Logan Center honors Smith history book

The completion of a decades-long project by former resident Marsha E. Smith -- to collect, transcribe and publish Backbone Ridge family history that appeared in the Interlaken Review's Contributors' Column from 1917-1942 -- was celebrated July 15 at the Logan Community Center. Smith, who now lives in Washington State, was on hand to sell and sign copies of her book. Snacks and live music were part of the event.

Left top: Marsha Smith signs a copy of her book for one of the day's many buyers.
Left bottom: The Logan Community Center, a church built in 1832 and closed in 1975, has been under restoration since 1985.

Florida musician entertains Rotary Club

The Watkins-Montour Rotary Club was entertained July 12 by Harry Havery, front man for the central Florida musical group California Toe Jam and often a solo artist. Havery is spending the summer in the Finger Lakes area, performing at various venues including the Grist Iron Brewing Company on July 12, Landon's Pub July 19, and the Seneca Legacy Dinner Cruise on Saturdays through Aug. 4, among others. Then, on Oct. 14 and 16, he will be back with California Toe Jam to perform in fund-raisers at either the Glen Theater or the Watkins Glen High School -- details to be determined. The same group appeared last year in Watkins and attracted a large crowd.

Photo in text: Harry Havery at Rotary Club.

Seneca Powerlifters set marks at National

Members of the Seneca Powerlifting Club (including Sarah Horton, left) set new national records by weight and age and took home first-place trophies July 14 at the World Natural Powerlifting Federation's national meet in Henrietta. Sports.

Rob Halpin, after his re-election by fellow board members as President, swears in Karen Rock as the Board Vice President.
Halpin re-elected as O-M School Board chief

Rob Halpin was renamed president of the Odessa-Montour School Board on July 12 at the group's annual reorganizational meeting. Karen Rock was elected vice president, while Dana Sgrecci was sworn in as a new board member, elected by district residents in May. Rock, who tied with Halpin in that May election for the third 3-year seat on the board (the others went to Sgrecci and Jeff Parmenter), agreed after that vote to take the lone available one-year term rather than pursue a costly revote. She accordingly was sworn in to that shorter term before being elected vice president. The board also named a long list of officers and depositories for the coming school year, and set the second Thursday of every month for its regular monthly meetings, and the fourth Thursday of every month for its monthly workshop meetings.

Photo in text: Dana Sgrecci, right, signs in after taking the board oath of office from Superintendent Chris Wood, left.

At the meeting, from left: Village Clerk Lonnie Childs, Village Treasurer Rhonda Slater, and Utilities Superintendent Lee Kent.
Village Board seeks $50,000 water-study grant

The Watkins Glen Village Board, meeting in special session on July 11, approved an application seeking a $50,000 Community Development Block Grant (for which the village would match just $2,500) from the New York State Office of Community Renewal. The funds would be used for a Water System Evaluation that could be utilized in village infrastructure improvements.

The board also heard from Trustee Laurie DeNardo (right), updating plans for a festival being planned in the village in September when the Corning Inc. GlassBarge (pictured top right and measuring 30 feet by 80 feet) visits Watkins Glen, one of 20 stops it is making around the state as it recreates the move by the Corning Glass Works from Brooklyn to Corning in 1868 along the Hudson River and Erie Canal. It will pull up to the Seneca Harbor Pier after being escorted upon its approach by a parade of boats. Once it docks, it will offer free glassblowing demonstrations from Sept. 14-16 as the focal point of weekend festivities before completing the final leg to Corning by land. (The original Watkins-to-Corning canal section is no longer functional.) Further festival details will soon be released by organizers.

Vocalist Cookie Coogan sang several selections with the Ageless Jazz Band behind her. The group is based in Ithaca.
Ageless Jazz Band performs at Lafayette Park

The second week of summer Concerts in the Park at Watkins Glen's Lafayette Park on July 10 featured the Ageless Jazz Band and its mix of classic swing to Latin jazz. Future Tuesday performances include Dean Goble & Friends on July 17 (country music); the Sgro Brothers on July 24 (featuring harmonicas); Gentlemen of Song on July 31 (Big Band and swing); Donna and the Country Mystics on Aug. 7; the Terry Walker Quartet on Aug. 14 (jazz and rock); and Diana Leigh & The Shorty Georges on Aug. 21 (swing and jazz).

Legislature rescinds support for LPG storage

The Schuyler County Legislature voted unanimously on July 9 to rescind its prior support -- from 2014 -- for the proposed storage of propane in local salt mines along the western shore of Seneca Lake. The move followed a report that one of the caverns might have leaks. "It comes down to a matter of safety," said Chairman Dennis Fagan. Government.

Photo at right: Legislator Michael Lausell, an outspoken critic of the storage plan.

Thousands attend funeral for fallen trooper

The funeral service for New York State Police Trooper Nicholas F. Clark (right) -- killed in the line of duty July 2 while responding to a 911 call regarding a suicidal subject -- drew thousands of people Sunday, July 8 to Alfred Unversity to pay their respects. Police said Clark was killed when he was struck with buckshot from a 12-gauge shotgun fired by Steven M. Kiley, a Bradford School District principal, at Kiley's residence at 10041 Welch Road in the Steuben County Town of Erwin, just south of Corning. Kiley later died of a self-inflicted gunshot to the head after being wounded by law enforcement. Police said they recovered 12 illegal firearms owned by Kiley, including eight assault rifles, numerous high capacity magazines, and two silencers. Trooper Clark, 29, resided in Troupsburg. He had served in Ithaca, Auburn and most recently Bath.

Fireworks display draws crowd to Clute

A Chamber of Commerce-sponsored fireworks display Friday night, July 6 packed Clute Park in Watkins Glen and drew other spectators to surrounding hills to view the show. Young Explosives Corp. of Rochester produced the display.

Left: Friday's fireworks.

WG's 4th marking period Honor Rolls

Watkins Glen High School has unveiled its High Honor Roll, Honor Roll and Merit Roll for the fourth and final marking period of the 2017-18 year. Honors.

Mitrano pulls away for win; Della Pia concedes

23rd Congressional District candidate Tracy Mitrano of Penn Yan has come from behind to win the Democratic Primary, with opponent Max Della Pia conceding Tuesday afternoon. Della Pia, a retired Air Force General who led by 26 votes before absentee ballots were counted, fell behind by a reported 194 votes with absentees in Yates County -- Mitrano's home county -- the only ones left to count. Della Pia called for party unity as Mitrano, an educator and lawyer, turns to square off against incumbent Republican Tom Reed in November's election. The results of the Primary will be officially certified Thursday. Della Pia, of Owego, led 7,022-6,996 on election night, June 26, but soon fell behind as absentee ballots were tabulated. Mitrano reportedly won every county except Owego.

Photo: Primary winner Tracy Mitrano

Ed Clute's Dixie Five Plus in action Tuesday in Watkins Glen.
Tuesday concerts return to Lafayette Park

The weekly summertime Concerts in the Park series returned Tuesday evening to Watkins Glen's Lafayette Park with Ed Clute's dixieland band providing the music for the season-opener. Music fans brought their folding chairs to the park for the performance. The concerts are held on Tuesday evenings throughout the summer. Next up: the Ageless Jazz Band, with Big Band and Swing music, on July 10.

Brubaker re-elected president of School Board

Gloria Brubaker was elected by her fellow board members to a second one-year term Monday night as Watkins Glen School Board President. The group's annual reorganizational meeting also saw Mark Franzese renamed vice president, and Barbara Schimizzi sworn in after being elected in May to a second three-year term. Board member Kelly McCarthy, also re-elected in May, was absent due to an extended illness for which Franzese offered "thoughts and prayers." Meanwhile, board members will be interviewing finalists next week for an Assistant Principal position. Superintendent Greg Kelahan said the post is expected to be filled shortly thereafter.

Photo: Gloria Brubaker takes the oath of office.

Jim Somerville receives his Paul Harris Fellow award from Rotarian Nancy Loughlin at the Rotary Club's Changeover Dinner.
2 Rotarians honored as Paul Harris Fellows

Watkins-Montour Rotary Club members Jim Somerville and John King were honored at the club's Changeover Dinner on June 28 as Paul Harris Fellows. Each received a certificate, medallion and pin emblematic of the award, given to select people -- both club members and non-members -- deemed to possess a liviing philosophy of "service above self," a Rotary motto. Such presentations to members, the Rotary Foundation says, constitute a "way of expressing appreciation for a substantial contribution to Rotary's humanitarian and educational programs." The award is named after a Chicago lawyer who started Rotary International with three business associates in 1905.

The dinner, at the Watkins Glen Harbor Hotel, marked the annual change in the club presidency -- in this case from Rich Greenberger to Rebekah Carroll, who is also president of the local Chamber of Commerce. She will serve as the head of the club until mid-2019.

Photo: John King receives a Paul Harris pin from his wife Lorna

France Family honored with Argetsinger Award

The fifth annual Cameron R. Argetsinger Award for Outstanding Contributions to Motorsports was presented to the France Family during a dinner June 28 at the Corning Museum of Glass. People.

From left: O-M students Madison Moss, Aidan Thurston, Mackenzie Cannon and Gabriel Grover. (Photo provided)
4 Odessa students at Villanova STEM Week

Odessa-Montour school district students Mackenzie Cannon, Gabriel Grover, Madison Moss, and Aidan Thurston joined outstanding Middle School students from across the nation in a unique academic and career-oriented development experience, NYLF Explore STEM, during the final week of June at Villanova University in Philadelphia. Schools.

The Historical Society's Paul Bartow and Glenda Gephart.
Historical Society names president, director

The Schuyler County Historical Society membership has elected Paul Bartow as president and the Society Board of Trustees has appointed Glenda Gephart as executive director. People.

Watkins graduates 89 in annual ceremony

The Watkins Glen High School Class of 2018 says farewell with a Commencement exercise in the school Auditorium. The Valedictorian and Salutatorian: Clara Chedzoy and Trevor Thurston, respectively. Providing the music: Ed Clute at the piano. Graduation.

Left: WGHS graduate Emmie Bond enters the school auditorium during the Processional.

WGHS Alumni group holds annual banquet

The Watkins Glen High School Alumni Association's annual gathering honors five scholarship recipients from the Class of 2018 and a Distinguished Alumnus. People.


Left: WGHS Distinguished Alumnus Capt. Gary Voorheis, U.S. Navy, Retired.

O-M graduates 59 in evening ceremony

The Odessa-Montour Class of 2018 says farewell with a Commencement exercise in the school's Fetter-Brown Auditorium before a capacity crowd. Graduation.

Left: Valedictorian Hailey Perraut

Planning Board gets 1st look at Cheese Co.

Further steps ahead as new business owners prepare building on North Franklin Street in Watkins Glen for a possible fall opening. Cheese, wines, beer, and paired offerings ahead. Business.

Left: The front of the Seneca Cheese Company building.

Rotary honors Scheffey as Student of Month

Watkins Glen High School senior Isobel Scheffey was honored June 21 by the Watkins-Montour Rotary Club as its WGHS Student of the Month for June. Scheffey was introduced by teacher Kelly Muir, who called the honoree a "delightful, hard-working, motivated" person who "will excel" at whatever she attempts and "achieve her goals." Scheffey, a member of this year's Top Drawer team of 24 outstanding student-athlete-citizens selected from 10 schools, is a High Honor student and an outstanding soccer player and runner. She set school records at 55 and 300 Yards in Indoor track this year, and at 400 Yards in Outdoor Track. She was also the Section IV, Class C champion in both the 200 and 400. She plans to attend the University of Albany, and would like to become a pediatrician. "Helping kids is what I want to do," she said.

Photo: Isobel Scheffey at the Rotary luncheon.
Community Grants
Watkins-Montour Rotary Club President Rich Greenberger, left, hands a check to Boy Scout leader Rick Evans at the June 21 Rotary luncheon as part of the distribution of thousands of dollars by the club to area service groups, an annual event. Other organizations receiving funds included the Watkins Glen Summer Swim Program, the Humane Society, Youth Football, Habitat for Humanity, the Historical Society, Cooperative Extension, Labor of Love, the Elizabeth Pert Library in Hector, the My Place Play and Learning Center, and the Schuyler County Veterans Memorial.

Douglas to step down as CCC president in '19

Dr. Katherine P. Douglas has announced she will retire on June 30, 2019 after eight years as President of Corning Community College. The school's 6th president, her tenure has been marked by expansion and public/private partnerships. Schools.



Left: CCC President
Dr. Katherine P. Douglas

School Board summary
The Watkins Glen School District office has issued a draft summary of the June 18, 2018 meeting of the Board of Education. To read it, click here.

State Park renovation ceremony held; NY unveils DRI projects

The dedication of the upgraded Watkins Glen State Park entrance area drew more than 130 people to the park's new amphitheater June 18, and served another function: the unveiling by the state of the 14 projects that have won funding under Watkins Glen's Downtown Revitalization Initiative. Government.

Photo: A ribbon was cut as part of the park dedication.

Border politics dog
a visit to La Bourgade

Congressman Tom Reed gets a tour of the "hillside village" being built -- and rented out -- by Bruno Schickel along Rt. 414. Reed also weighs in on tariffs and responds to questions about the President's "zero tolerance" immigration policy. Bourgade.
Left: Congressman Tom Reed, left, and Bruno Schickel.

Far away from Schuyler County, out West ...

Photographer Liz Fraboni of Watkins Glen -- a frequent contributor to this website in years past -- provides us with a look through her lens at the landscape -- and regional features -- of Arizona, snapped while she was visiting family out there. For a look at her offerings, click here.


Photo: One of the scenes that caught Liz Fraboni's eye on her Arizona journey.

Looking to advertise on The Odessa File?

We are always looking for advertisers to help promote their businesses and, by extension, our region. For a list of Odessa File Ad rates, click here.

Anyone wishing to contribute to The Odessa File -- which is dependent on advertising and donations -- may do so through a Paypal link in the left column of this page or by sending a check to The Odessa File, P.O. Box 365, Odessa, NY 14869.

For other recent Schuyler County news, click here.


For other recent Schuyler County news, click here.

Want to e-mail this website? Just click below.

Check out our Wine and Tourism page
We've updated our Wine and Tourism Page, with links to recent Chamber of Commerce blogs. Check it out here.

Want to contact us?
You can write to: P.O. Box 365, Odessa, NY 14869
You can call: (607) 594-3594
You can email:
publisher@odessafile.com

For other recent Schuyler County news, click here.

Area schools' Honor Rolls are here.
Area historical photos can be found on History.
For full coverage of the 2013 Alice Trappler murder trial, you can click here.

For other recent Schuyler County news, click here.




Click on the ad above for more information.

------------

Click here or on the ad above to reach the Schuyler County Partnership for Economic Development website

--------------------------------


---------

To reach the Seneca Physical Therapy website, click on the ad above.

---------

The Watkins Glen Area Chamber of Commerce is sponsoring a Wine & Tourism Page. To reach the page, click here. To reach the Chamber's Friday on Franklin website, click on the ad above. To reach the Chamber's recent blog, click here.

----------

Would you like to help reduce underage alcohol use and drugs in Schuyler County? Then the Schuyler County Coalition on Underage Drinking and Drugs is for you! We are looking for parents, students, concerned community members and professionals to join our cause in making Schuyler County a drug- free, safe environment for families and youth. We need you to help make this social change. Please visit our website here to find out how.

Still available: Tony Vickio's book, titled "Shifting Gears." You can order it on his website here.

---------



Dealer/collector looking to buy groups of pre-1970 paper memorabilia: cards, magazines, posters, programs etc. Call Charlie Haeffner at 742-2772.

229 S. Catherine St., Montour Falls
(607) 210-6600

We also have a Business Card Page. Click here.

----------------

Read The Stoneware of Havana, N.Y. and Its Makers
by Allen F. Sweet.

A history of the manufacturing of Stoneware in that village (Montour Falls) from 1850-1888. More than 100 color photos.

Available at O'Shaughnessy Antiques in Watkins Glen and at the Schuyler County Historical Society Museum.

-----------

A Christian-based autobiography written by Melinda Kreischer, pen name for a long-time Finger Lakes area resident. Ordering information can be found here.

----------

My Wild Ride: The Untamed Life of a Girl with No Self-esteem, an autobiography by ex-Throughbred trainer Susan Bump -- who grew up in Montour Falls -- is now available in e-book formats at major retailers including Amazon.com

------------

Click on the ad below to go to the Schuyler County Transit schedule.

-----------

The Elizabeth Amisano Ovarian Cancer Education Fund
Live Like Liz, Inc.
P.O. Box 434
Watkins Glen NY 14891
www.LiveLikeLiz.org
LiveLikeLiz@yahoo.com

---------

----------------

A novel by Steve Piacente about a military cover-up, and about the ethical boundaries of journalism. For a closer look, click here.

---------

The author, J.N. Brown, is a 2005 graduate of Odessa-Montour High School. He works at Corning Inc. To visit his website, click here.

----------

An account of a daughter's eating disorder and her mother's seeming helplessness and desperation in the face of it -- and yet a story of hope, love and survival, and a lifeline to other parents dealing with obsessive behavior. $17.95 from ecwpress.com

-----------

A self-help guide to understanding the role of emotions, this book offers a four-step path to emotional mastery and freedom. $15.95 from Infinitypublishing.com

-------

We also have a Business Card Page. Click here.

------------------
Check out our list of readers who have contributed to keeping this site going. Sponsors.

The number of visits to this site has been steadily growing -- about 20,000 a week -- as readers in all 50 states and dozens of countries check out what's happening in Schuyler County.

Statistics are from an online tracking service, DeepMetrix Live Stats.

-------
We also have a Business Card Page. Click here.

--------

An eternal message of lights, hope and faith

The week following Susan Haeffner's passing was fraught with signs -- most of them light-based, and one in the form of a vision. Here the editor relives those days in an effort to pass along a message of hope and faith. Message.

Above: The Aurora Borealis (From the Internet--as seen in Scandinavia)

-----------
Oh, the famous faces I've seen

The editor has been thinking about fame (a commodity foreign to him personally), and about the famous people he has encountered. Some thoughts on the subject. Famous.

The Sound and the Silence: A Memoir
Some things in life can mean a great deal -- can embody hope and dreams ... and memories. The sailboat is one such thing for the author. Silence.
---------

Some sports stories and essays inside
Check out our sports related stories and essays, located at the bottom of the Sports Page.

Some special feature packages
From stories of life years ago along Steam Mill Road, to stories by the editor -- you can find them at the bottom of Features.
---------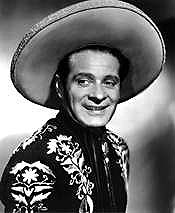 The editor's long search for some childhood icons
When he was a child, the editor let fear get the better of him while he was watching a pair of beloved TV heroes in peril. The scar from that experience lingered for decades. For a journey through what the editor's son calls "a weird obsession," click here.
Above: One of the heroes in question.
------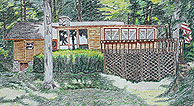 A cabin in the woods
The editor travels, figuratively, back in time to an old haunt, familiar faces and warm memories. Cabin.