Click on the ad above to go to the J.R. Dill website.
--------------
Seneca Harbor Station & Captain Bill's
To reach the website of the Seneca Harbor Station and Captain Bill's, click here.
-------------
Senka Agency
SUMMER HOURS
July & August
Mon-Thurs 8:30-5
Friday 8:30-2
Customer Appreciation Days
July 22-24.
Stop by & say hello...
Get a bag of goodies!
Not a customer yet? Stop
for a no-obigation quote.
See how much
we can SAVE you!
Senka Agency ... Always "Working to Serve YOU Better."
Main Steet, Odessa, NY Telephone 607-594-3335
-----------
Click on the ad above to visit the Visions Credit Union web site -- you deserve a financial partner that has your best interest in mind!
------------

Continue Your Story
at Elmira College
To visit the Elmira College website, click here.
To visit our Elmira College page on this website,
click here.
Learn more about Elmira College and courses being offered!
Click here or here.
Elmira College alumni receive a 20% discount on course fees.
Phone: (607) 735-1825.
E-Mail:
continuinged@elimira.edu
-----------
Click on the ad below to go to the Red Newt website.
Current Menu at WWW.REDNEWT.COM
3675 Tichenor Road, Hector NY (607)546-4100
-----------
The Odessa File's
Primary Pages
Sports
People
Features
Business
Government
Forum
Schools
PSA
Calendar
History
Obituaries
Wine & Tourism
Classifieds
Agriculture
Columns
----------
The Great Escape
Ice Cream Parlor
221 S. Franklin St.,
Watkins Glen
We're back for our 33rd year
Open Daily with indoor and outdoor seating.
Still Serving Up Hard
Vegan Ice Cream
On Wednesday nights starting April 22, a special treat: ice cream made on site, on the spot, using whatever ingredients you want -- perhaps something you've always dreamed you wanted in your ice cream.
Visit our Facebook page here.

Dealer/collector looking to buy groups of pre-1970 paper memorabilia: cards, magazines, posters, programs etc. Call Charlie at 742-2772.

For your convenience, we have installed the link below to make donations to this website easier. Now you can utilize your PayPal account or your credit card.

--------------
We also have a Business Card Page. Click here.

Odessa Wine
and Spirits
We are located on Main Street in Odessa, next to the Tompkins Trust Company branch.
Send us an email to sales@odessawinesandspirits.com to let us know what you would like us to have in stock.
Free wine tasting every Friday.
-----------
SCT Computers
Apple Certified Technicians
Microsoft Certified Systems Engineers
A+ Certified Technicians
Visit us at 306 N. Franklin St., Watkins Glen, 607-535-2495
or
124 Main St., Penn Yan
(315) 694-7399
Email:
Support@SCTcomputers.com
www.SCTcomputers.com
----------------


Your authorized FedEx ship center
M-F 7:30-5:30 (Cut off time 3 pm)
Sat. 10-2 (no pickups)
306 N. Franklin Street
Watkins Glen NY 14891
607-846-7377

Dealer/collector looking to buy groups of pre-1970 paper memorabilia: cards, magazines, posters, programs etc. Call Charlie Haeffner at 742-2772.

Click on the ad below to go to the United Way of Schuyler County website.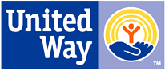 ---------------
For your convenience, we have installed the link below to make donations to this website easier. Now you can utilize your PayPal account or your credit card.

--------------
We also have a Business Card Page. Click here.
-------------
We also have a Business Card Page. Click here.
----------------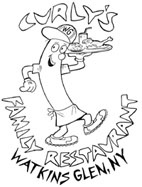 Curly's Restaurant is a page sponsor -- of our People Page. People.
Other page sponsors:
Business -- Sidle Insurance
Sports -- Schuyler Hospital.
Features -- Cabins to Castles Real Estate
Government -- Specchio Ford
Schools -- Watkins Sporting Goods
Calendar -- Hi-Lites
Forum -- Valicenti Advisory Services
------------------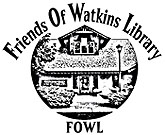 To reach the FOWL website, click on the logo above.
-----------
To go to Jim Guild's Famous Brands website, click on the drawing above or here.
-----------------
To reach the Odessa Government Page, click here or on the logo below.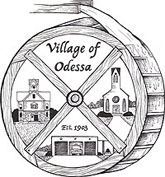 ---------------
Our Primary Pages
Sports
People
Features
Business
Government
Forum
Schools
PSA
Calendar
History
Obituaries
Wine & Tourism
Classifieds
Columns
-----------
The IBEW Local 241 is a sponsor of this website
We also have a Business Card Page. Click here.
---------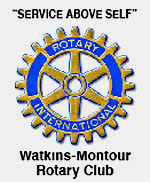 ----------

To reach the website of the Five Rivers Council, Boys Scouts of America, click here or on the logo above.
--------
Click below to see

Lottery Numbers
---------------
To reach the Watkins Glen School District website, click here.
--------------
Check this out:
-------------
Contact this website at:
publisher@odessafile.com
----------------
4 Novels by the editor
Island Nights
Excerpt here.
The Islander
The entire novel:
Cabins in the Mist
Excerpt here
The Maiden of Mackinac
Excerpts Maiden
---------------


Click on the ad below to go to Schuyler Hospital's website.

Parade, fireworks top Italian Fest's 2nd day

The 36th annual Schuyler County Italian American Festival concludes today (Sunday) at Clute Park following a Saturday featuring a parade up Decatur and Fourth Streets at noon, and fireworks at 10:15 p.m. New this year; "L'Osteria" at the Watkins Glen Community Center, marionette shows, and a "Salami Shack." New vendors and new musical performers are also part of the lineup. To see details, visit Features.

Lineup of speakers
set for Petty tribute

Auto racing legends Kyle Petty, Dale Inman, Chip Ganassi and Bobby Rahal and current Richard Petty Motorsports drivers Aric Almirola and Sam Hornish Jr. will be at the podium in tribute to Richard Petty on Aug. 6 when he receives the Cameron R. Argetsinger Award for Outstanding Contributions to Motorsports. Award.

Left: Richard Petty

Schuyler authors forming Alliance

Published authors who live in Schuyler County are being encouraged to attend an organizational meeting of the Schuyler Authors Alliance on Wednesday, Aug. 5 from 4:30-5:30 p.m. at the Watkins Glen Area Chamber of Commerce.The Alliance is an effort to promote and display books of local authors (such as Michael Fitzgerald's The Fracking War, right) through businesses and organizations in the county, including the Chamber. People.

Lakewood honored for conservation efforts

Lakewood Vineyards, owned by the Stamp family, was honored for its commitment to environmental conservation at the annual Schuyler County Farm Bureau Picnic Tuesday by the Schuyler County Soil and Water Conservation District. Award.

Left: Amelia Stamp and her father Chris. (Photo provided)

Click on the ad below to learn more.

And inside ...

Watkins Glen police and SCCUDD team up in fight against drug, alcohol abuse. Team.

Lake Grove Park installs CayutaCAM. Business.

Catholic Charities is working with local businesses to collect backpacks and school supplies for Schuyler kids in need. Schools.
For Part 1 of "Schuyler County and Me," reprised, Click here.
For Part 2, click here.
For Part 3, click here .
For Part 4, click here.
For Part 5, click here.

******
The Editor's Columns

--Obituaries--
Death Notices on the Obituary Page.
Carleen Lape Jernigan, 69, formerly of Montour Falls.
Justin C. Beck, 67, of Trumansburg.
Gilbert F. LeRoux, Sr., 73, of Watkins Glen.
Barbara J. Lobb, 71, of Montour Falls.
William F. Vonderchek, Sr., 91, of Watkins Glen.
Robert M. Houghtelling, 5 months, 22 days, of Montour Falls.
Rhion Alexander Rathbone, 22, of Alpine.
.(For earlier Vedder & Scott obituaries, click here.)

10 yoga-themed protesters arrested

Ten people, mostly yoga practitioners who a press release said were "bending over backward to protect Seneca Lake," were arrested at the north and south gates of the Crestwood energy firm along Rt. 14 north of Watkins Glen about 8:30 a.m. Wednesday on trespass charges in the ongoing We Are Seneca Lake movement against the expanded storage of methane by Crestwood in abandonred salt caverns west of the lake. The arrests bring to 319 the total since protests began in October, including 270 different people. Five of Wednesday's protesters were from Tompkins County, while none were from Schuyler.

Arc of Schuyler sets annual golf tourney

The Arc of Schuyler will hold its 15th Annual Golf Tournament at the Watkins Glen Golf Course on Friday, August 21. Sports.

Left: Honorary Tournament Chair Susan Buchtel and Tournament Chair Dominick Franzese.

A column by State Senator Tom O'Mara

New York State Senator Tom O'Mara provides us with a weekly column from Albany. This time: "Finding a ride in rural New York." Column.

Left: State Sen.Tom O'Mara


For more on this production,
see Forum


To those departed ...

The editor touches upon the lives and passing of three special men. Column.

------

Anyone caring to advertise may contact the publisher, Charlie Haeffner, at publisher@odessafile.com for information and rates.

This month's column from the Valicenti firm

The Elmira company offers us a look at one of its regular newsletter features -- a monthly column titled 'Bull and Bear Bulletin' -- along with a list of its services. Valicenti.

Left: Andrew R. Clark, Valicenti vice president of Investment Research/Portfolio Manager.

Click on the ad below to reach the Hazlitt 1852 website
Click here to reach the Hazlitt 1852 Facebook page.

To visit the Quinlans website, click here.

The musical duo Bob and Dee entertained.
Cheese Festival a hit at Catharine Corners

The 4th annual Finger Lakes Cheese Festival drew a large crowd and long lines Saturday on the Hoffman farm at Catharine Corners, outside Odessa. The crowd purchased a wide range of food and drink -- with cheeses and wines the big attractions -- and enjoyed live music, a petting zoo, hayrides, seminars, exhibitors and a children's fun area. Early attendance topped 1,000 adults (plus many kids), and was expected to go much higher.

Left: At the wine tent; and visiting the barn.
One of the festival features: a hayride.

From Odessa-Montour Central School:
Starting August 1st, 2015
Join the OMCS community on Twitter and follow us
@omcsindians
to get the latest OM announcements, updates, and news.

This week's deals at Famous Brands

We are carrying the weekly ad showcasing the latest deals available at Jim Guild's Famous Brands store on Franklin Street in downtown Watkins Glen. For a look, click here.
To reach the Famous Brands website, click here
or on the drawing above.
418 N. Franklin St., Watkins Glen.
Open 12 noon to 8 p.m. daily.
To visit the Ben & Jerry's website, click here.

For other recent Schuyler County news, click here.

Leaves & Lobster on the Lawn

An unbeatable combination of live music, the panoramic view of Seneca Lake, and a Lobster bake is coming up this August 29th or 30th at Glenora Wine Cellars from 12-5pm each day! Enjoy a fresh Maine lobster, steamed clams, corn on the cob, salt potatoes, and more, or purchase from the ala carte menu. Bob's Brother's Band takes the Vineyard Stage on Saturday, followed by The Destination on Sunday! For more information, see Sports or visit www.glenora.com.


115 East Fourth Street, PO Box 30, Watkins Glen, NY 14891
Proudly Representing:
In order to visit the E.C. Cooper website, click here.
To visit the Erie & Niagara website, click here.


A shopper waits inside an area store as a storm rages outside, splashing inside the doorways. (Photo provided)
Storms race through Schuyler

Storm cells that struck Schuyler County after 8 p.m. Saturday, July 25 left behind downed limbs and at least one tree fallen across a roadway near Odessa, and marred the final evening of the annual Hector Fair. Driving was tricky in some areas, with accumulated water on low-lying roads and poor visibility during periods of downpours and heavy winds.

Rides at the Hector Fair were operating Saturday night despite rain.
Left: Friday parade participant. Right: Bingo game caller.
Hector Fair ends its 3-day run

The Hector Fair ended Saturday night, July 25, marred by rains that struck a couple of times after 8 p.m. The weather on Friday was much nicer, with bright sunlight gracing the annual parade up Rte. 414 -- an event that included fire trucks, tractors, horses, a bagpipe band, baton twirlers, and floats. The three-day fair, located on the fairgrounds behind the Valois-Logan-Hector fire hall, featured rides, food, a petting zoo, midway games, live music, raffles, bingo, and a book tent. Saturday was highlighted by a car show from noon to 4 p.m., a chicken barbecue starting at noon, a bag sale at the book tent, and live music.

Photo at right: An American Legion Honor Guard marches near the front of the parade.
The merry-go-round Friday night at the Hector Fair.
And Thursday, July 23:
Left: At the petting zoo. Right: Enjoying a ride.

"Movies on the Lake" organizer Sara Caldwell, left, and helpers set up the movie screen for showing of The Sandlot at Clute Park.
Movie night closes 1st season with a crowd

The fourth and final film of the 2015 "Movies on the Lake" outdoor series in Watkins Glen's Clute Park -- The Sandlot -- was presented under pleasant skies and before an audience of an estimated 300 people Wednesday night, July 22. The series of Wednesday films, which started with Back to the Future on July 1 and included The Princess Bride and The Goonies, was the brainchild of Sara Caldwell, owner-operator of the Global Taco food truck. She said the series -- outdoors on all but the third week (when wet, windy weather forced The Goonies show into the Watkins Glen Community Center across the street) -- was such a success that she's hoping for eight such nights next year. "I love doing this," she said of the series, adding that in 2016 she wants to add farm vendors and craft beer to the pre-movie mix each week. This year, food was available on site from Taco World, MuraBella's, Glen Mountain Market, Bleachers and Moe's ice cream. Wine was also available each movie night -- Wednesday from Barnstormer Winery. Also on hand: Linda Donelson's Moonlit Mehndi Henna Body Art.

Photo in text: Members of audience await start of The Sandlot.

Down at the Lake
There were a lot of visitors at Clute Park Wednesday night, July 22 -- most to watch The Sandlot, the final of four films in the 2015 "Movies on the Lake" series. Food was available from movie-night vendors, and some was brought to the park by picnickers. This photo of one picnic table was snapped at sundown.

Watkins Glen Area Chamber of Commerce Tourism and Marketing Manager Brittany Gibbs, right, distributes literature at the Village Board meeting outlining a new Chamber program: Friday on Franklin, whereby wine and beer tastings will take place at host locations downtown on the first Friday of each month, from 5-8 p.m., starting in August. Non-Franklin food vendors will also be featured.. The goal, said Gibbs: "Getting people downtown and into shops."
Watkins board tables move on clerk job

The Watkins Glen Village Board tabled action on a proposed Local Law July 20 that would separate the positions of village clerk and village treasurer, both currently held by Donna Beardsley (top left).

The board said it wanted more information on the tasks performed under the auspices of each title. "We want a better feel before we jump into an agreement on that," said Trustee Tony Fraboni. Beardsley said the idea to split her job into two posts is not new, noting: "I discussed it with (former mayor) Mark Swinnerton for a couple of years."

Current mayor Sam Schimizzi (bottom left) said one factor to consider is that Project Seneca, encompassing construction of a new wastewater treatment plant and waterfront development, will increase Beardsley's workload.

Left top: Donna Beardsley
Left bottom: Sam Schimizzi


For other recent Schuyler County news, click here.

Petty will receive Argetsinger Award

NASCAR racing pioneer Richard Petty will receive the Cameron R. Argetsinger Award for Outstanding Contributions to Motorsports on Aug. 6 in a ceremony at the Corning Museum of Glass. The award is sponsored by the International Motor Racing Research Center. Sports..

State Award: Keuka Brewing Company was awarded the 2014 F.X. Matt Memorial Cup at the recent TAP New York Craft Beer and Food Festival, held in the Hudson Valley. "Having our beer named the top craft beer in New York State in 2014 is testament to the hard work we've put in for six years," said Keuka Brewing owner Richard Musso. Added his son, head brewer Mark Musso: "It's an absolute honor."

For other recent Schuyler County news, click here.

Now available on Kindle: The Maiden of Mackinac

This story -- which spans 700 years and ranges from our region to Northern Michigan -- tells of a quest for the truth behind a legend ... the legend of a Native American maiden reputed to be centuries old. It was written by Charlie Haeffner, and is available now on Kindle at Amazon.com. To see the ad, click here.

Left: Cover art by Jon Haeffner

For other recent Schuyler County news, click here.

Want to e-mail this website? Just click below.

Visit Jerlando's Ristorante & Pizzeria

Three locations: in Watkins Glen, Horseheads and Montour Falls

Click here or on the photo at left to go to the Jerlando's website. There you will find information about all three locations, plus menus.

Left: The front of the recently renovated Jerlando's at Franklin and 4th Streets, Watkins Glen

To reach the Harbor Hotel website, click on the photo below.
Watkins Glen Harbor Hotel
16 N. Franklin St.
Watkins Glen, NY 14891-1221
(607) 535-6116


13 protesters arrested at Crestwood gate

Another 13 protesters were arrested on trespass charges Monday morning, July 20 after blocking the north gate on Crestwood energy company property along Rt. 14 north of Watkins Glen. Protesters oppose the expanded storage of methane gas in abandoned Crestwood salt caverns. The number of related arrests is now over 300 since late October. Those charged and released Monday included 9 Tompkins County residents, 2 from Monroe County, and one each from Chemung and Seneca counties.

One of the 460 Bon Ton Roulet participants sets up her tent outside the Watkins Glen school complex Sunday. Most of the tents were on the lawn west of the football field.
Bon Ton Roulet stops in Watkins overnight

The 19th annual Bon Ton Roulet bicycle tour of the Finger Lakes region started in Cortland July 19, with the first destination the Watkins Glen school complex for an overnight stay. The 7-day tour, which includes stops in Penn Yan, Geneva and Auburn before a return on Saturday to Cortland, raises funds for the YMCAs of Auburn and Cortland. While in Watkins Glen, the 460 participants received dinner on July 19 and breakfast on July 20 in the WGHS cafeteria served by local service groups. The bicyclists departed Watkins Glen after breakfast.

Left: The official T-shirt, and a trio of riders arrives at the Watkins Glen school camping site.
Two trucks deliver bicyclists' tents and other equipment from site to site. Watkins Glen was the first stop on the weeklong tour.

Left: Teaka with her Schuyler County Sheriff's patrol partner of 12 years, Andrew Ziegler. Right: Teaka wearing her badge.
Teaka earns retirement party

Teaka, a German Shepherd who served with the Schuyler County Sheriff's Department K-9 unit for 12 years with Deputy Andrew Ziegler, was feted at a party July 18 marking her retirement from active duty. The party, hosted by Sarah Agan and Robert Karsch at their home on County Road 7 above Montour Falls, featured a barbecue and a cake with a picture of Teaka. Ziegler and his wife Judy were on hand, along with Teaka. They live just down the road from Agan and Karsch. Ziegler, who has been with the Sheriff's Office since 1993 and in the K-9 division since 2000, obtained Teaka when she was 8 weeks old from a breeder in the Hammondsport area. Teaka -- trained in narcotics detection and in protecting Ziegler and attacking arrest subjects who might run -- was certified for duty at a year and a half. Age has caught up with her, so retirement has arrived, and with it "lots of biscuits," said Ziegler. Her replacement: Ria, a German Shepherd from Rumania by way of Hungary.


Some of the dozens of Corvettes lining Main Street in Montour.
Corvette cruise-in raises charity funds

Dozens of Corvettes made their way to downtown Montour Falls July 18 for a Cruise-In event designed to raise funds for local charities. The Glen Regional Corvette Club, along with club members from Binghamton and Muncie, Pa., parked their cars alongside Main Street for downtown visitors to examine. The event had music, and food, and raffles. On hand, too: an old-fashioned ice-cream truck built by Dick Ameigh of Horseheads from a 1946 Chevy stake truck. Ameigh -- who owns several antique autos -- said he serves ice cream at various gatherings of car clubs. Montour Falls Trustee Jim Ryan said the Glen Regional club approached the village with the idea for the cruise-in. Mayor John King said the event might be combined with the village's Falls Festival in the future.

Above: Under the hood; and club president Jim Stone.
Dick Ameigh's 1946 Chevy truck, converted into an ice-cream server. He said he built it two winters ago after deciding similar vehicles offered for sale cost too much.

John Senka dies at 68

Retired Odessa insurance agent John Senka, 68, author of the autobiographical book "Wounded Body--Healing Spirit" -- which told of his Vietnam War experiences and subsequent struggles with Post Traumatic Stress Disorder and Clinical Depression -- died July 13 at his Wayland home following a brief illness. Obituary.


Left: John Senka

Sarah Schlueter-Eisman and Samuel Norton in a scene from the Old Havana Courthouse Theatre's "Hysterical History."
Melodrama offers 'Hysterical History'

The second offering of the Old Havana Courthouse Theatre's fifth season of melodramas -- "A Revised Hysterical History of Havana, or Everyone still Falls for Montour" -- completed its second and final weekend on Sunday, July 19 on the second floor of the Montour Falls Village Hall following performances there Friday and Saturday nights. The performances -- the play was written by area playwrights Jeff Hetzel and Joe Edkin -- drew enthusiastic audiences. Three other plays are on tap this summer.

Left: Michael Lavarnway as Chief Sagoyewatha


MuraBella's owner Bob Misuraca, right, and son Anthony cut the ribbon at Friday's ceremony.
Ribbon-cutting welcomes pizza service

MuraBella's Italian Steakhouse in Montour Falls marked the addition of pizza prepared by chef James Robertson to its menu Friday, July 17 with a ribbon-cutting ceremony hosted at the restaurant by the Watkins Glen Area Chamber of Commerce. Speakers included Chamber President/CEO Rebekah LaMoreaux, Montour Falls Mayor John King, Schuyler County Administrator Tim O'Hearn, MuraBella's owner Robert Misuraca, and his son Anthony. MuraBella's opened in May 2013.


Former Rotary Club President John King, left, presents a check for $2,206.36 to Rev. Michael Hartney, representing Habitat for Humanity. The money was raised through the club's recent "Ribs & Riesling" dinner at the Fontainebleau Inn. The money will be used to help finance a Habitat home on Havana Glen Road.
Rotary gets update on Middle School project

The Watkins-Montour Rotary Club speaker at the July 16 club luncheon was Tony Fiala, executive director of The SEPP Group, developers of the apartment complex going in where the Watkins Glen Middle School used to be. Fiala said the project, financed with state historic funds, will be completed by year's end. It will house people 55 and older in 52 apartments. Income requirements and rental costs won't be determined, he said, until more information is received from the government. Public tours are being planned. Unique aspects of the structure, per instructions from the state, are being retained, such as most of the hall lockers, a fireplace found behind a classroom wall, and a small stage that will be incorporated into one of the apartments. The old auditorium and gymnasium are being kept for public use, separated from the living units. Fiala said the unique nature of the facility -- with its combination of public and private use -- might attract Governor Andrew Cuomo when the Grand Opening celebration is held at a yet-to-be-determined date.

State Senator Tom O'Mara, left, and Assemblyman Phil Palmesano race in the evening's first Sack Race. Palmesano won the race, but lost in the finale to Bradley Gillett.
Chamber Rendezvous offers food and fun

The annual Watkins Glen Area Chamber of Commerce Summer Rendezvous, held July 15 at Iroquois Lodge in the Watkins Glen State Park, featured food, music, prizes -- and games, including the third annual Chamber Sack Race, with 8 local celebrities competing in 2-person heats. The defending champion, Assemblyman Phil Palmesano, eliminated the first year's winner, State Senator Tom O'Mara, in the opening heat -- but ultimately lost in the final to Seneca Lake Brewing Company owner Bradley Gillett.

Left: Winner Bradley Gillett holds the Chamber Cup that goes to each year's Sack Race winner.
Watkins Glen Police Chief Tom Struble hits the ground in an opening-round sack race against Sheriff Bill Yessman, shown at right pulling away for the win. Yessman then lost in a semifinal.

Left: New board member Jeff Parmenter.
Right: Board Vice President Scott Westervelt.
Halpin, Westervelt
re-elected to posts

Rob Halpin (left) and Scott Westervelt were re-elected President and Vice President, respectively, of the Odessa-Montour School Board in a vote of board members at the group's annual organizational meeting July 14th. Sworn in to three-year terms of office were incumbents Halpin and Karen Rock, and newcomer Jeff Parmenter. Coming soon: a new meeting place, since the current one, Conference Room 12 at Hanlon Elementary School, is being converted to a classroom.
Above: Rob Halpin is sworn in as O-M Board President.

Attorney Sujata Gibson, flanked by fellow lawyers Gerald Kinchy, left, and Joseph Heath, addresses supporters outside the Reading Town Hall after moving in court for the dismissal of charges against 84 protesters "in the interest of justice."
Judge hears motions on 84 protest cases

Reading Town Justice Raymond Berry reserved judgment July 14 on motions to dismiss charges against 84 people arrested on trespass charges over a period of time at protests outside the Crestwood energy firm gates north of Watkins Glen. Ithaca Attorney Sujata Gibson, seeking the dismissals "in the interest of justice," claimed the office of District Attorney Joe Fazzary had "breached" a March agreement to drop the charges -- an accord reached with the understanding that the 84 -- in addition to dozens of others whose charges were dropped -- did not intend to be arrested again. The move to prosecute was reactivated following the Earth Day arrests of more protesters -- though none who had been charged previously. A decision by Berry is expected within a couple of weeks.

Left: Assistant DA John Tunney leaves court; protest leader Sandra Steingraber after the hearing.

Boating for a Cure founders Norman Knight, left and his wife Joyce, right, flank Tiffany Zimmer, a regional communications manager for the American Cancer Society. Boating for a Cure has raised funds for the fight against cancer for five years, but faces an uncertain future.
Was this Boating for a Cure's last call?

The Boating for a Cure parade of motorized craft negotiating the canal between Montour Falls and Watkins Glen, and out onto the lake, might have taken its final bow July 11th -- the fifth such annual event to raise funds, through registration fees and donations, for the fight against cancer. Founders and perennial organizers Norman and Joyce Knight say that age has slowed them enough so that the job of overseeing the event is something they no longer wish to tackle. Efforts to find a successor have failed. "It's the fifth year and last," said Joyce Knight. But a regional spokesperson for the American Cancer Society says efforts will be made to keep the event afloat. Anyone interested in taking over the organizational leadership can contact Norman Knight at 607-426-9046.

Photo in text: Norman Knight's boat leads the parade up the canal. Only a handful of boats participated.

Reed challenge comes from Dems' Plumb

John Plumb, 45, of the Jamestown area -- a former military aide in the Obama White House (as director of defense policy and strategy at the National Security Council) -- is seeking the Democratic nomination to run against incumbent Republican Tom Reed for the 23rd Congressional District seat in the U.S. House of Representatives. People.

Left: John Plumb

Michael Argetsinger dies

Motorsports author Michael Argetsinger, influential in the success of the International Motor Racing Research Center in Watkins Glen, died July 7th at his Chicago home. Argetsinger (left), son of Jean Argetsinger and the late Cameron Argetsinger, wrote books about racers Walt Hansgen and Mark Donohue, as well as about the Watkins Glen International racetrack. Obituary.

'Enough!' puts end to Crestwood discussion

Reading Town Supervisor Marvin Switzer -- faced at the July 8th town board meeting with a resident who was trying to discuss a group's ongoing drive against the storage of gas in Crestwood energy firm salt caverns in the town -- slammed his hand on the table. "Enough!" he said, raising his voice. That silenced the woman and brought the audience of three-dozen people to attention. Government.

Left: Supervisor Switzer

Meth bust at Watkins apartment house

A 47-year-old Watkins Glen man, Christopher S. Coy, was arrested at his apartment in the village Tuesday, July 7 and charged with Criminal Sale of a Controlled Substance, 3rd Degree, a Class B felony, and Resisting Arrest in an ongoing methamphetamine investigation. An official said Coy's apartment, occupying the front of the second floor at 117 E. Second St., contained "all the ingredients for a meth lab," though there was no such production under way at the time of the arrest. Village police, Schuyler County Sheriff's personnel and a State Police CCSERT (Contaminated Crime Scene Emergency Response Team) unit arrived at the apartment at 8 a.m. to arrest Coy, who was arraigned in Watkins Glen Village Court and sent to county jail in lieu of $7,500 cash bail. The criminal sale of meth allegedly occurred within the past month. Further charges are pending. The Response Team removed all hazardous materials from the building, and the determination was made that the other residents of the building could stay in their apartments since there was no ongoing health-and-safety issue remaining there.

Photo: The apartment house at 117 Second St., Watkins Glen
------------
Meth spread to residential areas requires vigilance by communities, says police chief. Meth.

O-M unveils final
2014-15 Honor Roll

The Odessa-Montour Junior-Senior High School lists its High Honor and Honor Roll students for the sixth and final marking period of the 2014-15 school year. Honors.

Board Clerk Marie Keefer (left) swears in Kelly McCarthy as the new Board president.
McCarthy elected School Board chief

Kelly McCarthy was elected unanimously July 6 as the new president of the Watkins Glen School Board by board members at their annual organizational meeting. McCarthy, who served the past year as the board's vice president, was nominated by Gloria Brubaker and elected without opposition. Brubaker in turn was elected vice president without opposition. McCarthy succeeds Mike Myers, who chose not to seek re-election after 12 years on the board, the last three as president. Before the vote, McCarthy was sworn in for her second three-year board term. Also sworn in: new board member Barbara Schimizzi, elected along with McCarthy in May.

Left top: Brubaker is sworn in.
Left bottom: New board member Schimizzi


Watkins' Caslin: Let's talk merger

Watkins Glen School Board member Keith Caslin (right) raised the subject of merger at the July 6 board meeting, asking Athletic Manager Erich Kramer to contact Odessa-Montour about the possibility of merging the two schools' baseball and softball teams, and opening lacrosse to a mix of students from both districts. "With football being merged," said Caslin, "we already have a template" for combining sports programs -- a reference to this fall's combined Watkins and O-M football squad, the Seneca Indians. Beyond sports, Caslin said, it's also time to look seriously at the merger of the two districts into one -- to take advantage of available state funds that would not be available should the state order consolidation. That theme was echoed by Superintendent Tom Phillips, who said he has "continually brought the (consolidation) discussion to the forefront. The reality is we have 8 towns, 4 villages and 3 school districts in a county with under 18,500 people. Can anyone tell me why?" Any move toward consolidation, Phillips added, "has been a slow process. I would have preferred it to be more accelerated." He indicated he will reach out to the O-M district on the matter.
The School Board meeting summary is here.

Flames shoot out of the kitchen window.
Fire strikes trailer home outside Odessa

Fire that started in the kitchen extensively damaged a trailer home July 6 at 1682 County Road 15, the Ridge Road, near Odessa. The structure, owned by Steve Bannister and rented by Autumn VanOstrand, caught fire shortly before 7 a.m. The blaze, with heavy smoke, was knocked down quickly as firefighters from Odessa, Montour Falls, Watkins Glen and Town & Country raced to the scene. A pole barn to the rear of the home was not damaged, nor was a shed to the immediate north. Flames were visible on the trailer's north end, at a kitchen window, as firefighters arrived. Investigators determined the fire was caused by an overheated condenser fan motor in the freezer portion of the home's refrigerator. Officials said nobody was home at the time of the blaze. The building, they added, was insured.

Left: Fire investigators Dale Jaynes, left, and Keith Caslin
Thick smoke swirls in front of the trailer home.

Fireworks display draws Clute crowd

Fireworks sponsored by the Watkins Glen Area Chamber of Commerce and Cayuga Health Systems attracted a large and enthusiastic crowd to Clute Park Friday night, July 3 -- an audience that gathered an hour ahead of time, enjoying the pleasant weather. Kids raced around with glow sticks while some lit sparklers, and pockets of conversation were carried on until, at 9:45 p.m., the fireworks began, turning everyone's attention skyward.

Glen beach opens in time for 4th
Just in time for the 4th of July holiday weekend, Watkins Glen got clearance Thursday, July 2 to open its Clute Park beach for the first time this season after it had been closed to swimmers because of an E. coli level -- created by the June 14 storm and runoff -- that had barely exceeded government standards. Park Manager Michelle Hyde said a water test July 1 came back safe on July 2, prompting the removal of no-swimming signs. "I'm a-grinning today," said Hyde just before removing the signs and prepping the park for a busy holiday weekend.

From left: Cargill's Bob Moore, Ken Hill and Thomas Gossett. Moore and Gossett were honored along with Cargill's Kevin Newell for helping to save Hill after he suffered cardiac arrest at work on April 28.
Gold Stars honor those who saved Ken Hill

Members of Cargill's first-responder team, along with Schuyler Ambulance and Watkins Glen Fire Department rescue personnel, were honored July 1 for helping save the life of Cargill worker Kenneth Hill after he collapsed with cardiac arrest. People.
Above: Gold Stars of Life were presented to the honorees.

The lawn west of the of Clute Park pavilion was full of movie lovers. "People just don't get together like they used to," said organizer Sara Caldwell in explaining her reason for Movie Nights. "And they forget how cool Clute Park is." Her take on the popularity of the first film gathering? "This is fun."
Movie Night at Clute proves a major hit

"I wanted to throw a party. And boy, did I throw a party," said Sara Caldwell (right) on July 1 about her first of four Wednesday "Movies on the Lake" nights at Clute Park in Watkins Glen. The first film, Back to the Future, drew more than 300 people to the park, and not just for the film. It was preceded by hours of outdoor dinners on the lawn and at picnic tables, with food sold by a variety of local outlets -- MuraBella's, Bleachers, and Glen Mountain Market -- and wine by the Hector Wine Company. "This is quintessential Americana," said one park visitor.
Above left: A couple of youngsters used a park slide as a point from which to watch the movie.
Food vendors reported brisk business. Next up: The Princess Bride on July 8. Food starts at 6 p.m., the movie at dark.

Members of the Seneca Indians football team at the fundraiser.
Breakfast raises $3,100 for grid team

A fundraising breakfast Sunday, June 28 at the Montour Moose Lodge raised $3,100 for the newly formed Seneca Indians high school football team -- a merged squad with players from the Watkins Glen and Odessa-Montour schools. The funds will be used by the gridders to purchase apparel. The team thanked the Moose Lodge, all those who attended, and Rolling Hills Produce and Watkins Glen Supply for donations. Merchandise with the team logo will be available for purchase by the public as the season nears.

Top Drawer 24 party proves a big success

The 10th annual Top Drawer 24 celebration of outstanding student-athlete-citizens was held June 8th before a capacity crowd at the Watkins Glen State Park pavilion. Speeches by Federal Judge Jeffrey L. Schmehl and National Football League Umpire Bill Schuster highlighted the evening, which started rainy but soon cleared. Party.

Left: Top Drawer 24 honoree Callie Stillman of O-M.
For full information on team members, click here.

E.C. Cooper's Mike Stamp with Athletes of the Year Hailie Searles
(O-M) and Keith Rekczis (WGHS).
Searles, Rekczis are our Athletes of the Year

The Odessa File Athletes of the Year at Odessa-Montour and Watkins Glen High Schools were announced at the June 8th Top Drawer 24 celebration at the Watkins Glen State Park pavilion. The honors went to Hailie Searles (a 3-sport standout at O-M in soccer, basketball and track) and Keith Rekczis (a 3-sport standout at WGHS in football, basketball and golf). Both are also members of the Top Drawer 24. The awards were presented by Mike Stamp of the sponsoring E.C. Cooper Insurance agency.

Eduardo, Rosa return to their halls of yore

Eduardo Gonzalez and Rosa WIckham, exchange students at Odessa-Montour Central School in 1967-68, pay a return visit with their spouses, touring the halls they walked so long ago. Visit.

Left: Eduardo Gonzalez

Want to contact us?
You can write to: P.O. Box 365, Odessa, NY 14869
You can call: (607) 594-3594
You can email: publisher@odessafile.com

For other recent Schuyler County news, click here.

Area schools' Honor Rolls are here.
Area historical photos can be found on History.
For full coverage of the 2013 Alice Trappler murder trial, you can click here.

For other recent Schuyler County news, click here.
Click on the ad above to reach the Eyes on Seneca website.

------------

Click here or on the ad above to reach the Schuyler County Partnership for Economic Development website

--------------------------------

The Watkins Glen Area Chamber of Commerce is sponsoring a Wine & Tourism Page. To reach the page, click here. To reach the Chamber website, click on the ad above. To reach the Chamber's recent blog, click here.

----------

To reach the Seneca Physical Therapy website, click on the ad above.

--------

To reach the Solar Schuyler website, click on the ad above.

-----------

Would you like to help reduce underage alcohol use and drugs in Schuyler County? Then the Schuyler County Coalition on Underage Drinking and Drugs is for you! We are looking for parents, students, concerned community members and professionals to join our cause in making Schuyler County a drug- free, safe environment for families and youth. We need you to help make this social change. Please visit our website here to find out how.

Now open in the old Big M building in Montour Falls, along Rt. 14.
(607) 210-4058
www.facebook.com/
grandprixfitness

-----------

Dealer/collector looking to buy groups of pre-1970 paper memorabilia: cards, magazines, posters, programs etc. Call Charlie Haeffner at 742-2772.

Want to see what 344pm is about?

Click here to go to the website.

------------

Health Blog

Visit Pureats --
A health blog providing ideas, creativity and support in maintaining a healthy lifestyle.

Dealer/collector looking to buy groups of pre-1970 paper memorabilia: cards, magazines, posters, programs etc. Call Charlie Haeffner at 742-2772.

Be sure to visit

Watkins Glen
Winter Farmer's Market

November 1 to February 28
Fridays 3 to 6pm
St. James Parish Hall
on Sixth Street

Fresh produce, meats and crafts

Find us on Facebook.

--------

We also have a Business Card Page. Click here.

----------------

Read The Stoneware of Havana, N.Y. and Its Makers
by Allen F. Sweet.

A history of the manufacturing of Stoneware in that village (Montour Falls) from 1850-1888. More than 100 color photos.

Available at O'Shaughnessy Antiques in Watkins Glen and at the Schuyler County Historical Society Museum.

-----------

My Wild Ride: The Untamed Life of a Girl with No Self-esteem, an autobiography by ex-Throughbred trainer Susan Bump -- who grew up in Montour Falls -- is now available in e-book formats at major retailers including Amazon.com

------------

Click on the ad below to go to the Schuyler County Transit schedule.

-----------

The Elizabeth Amisano Ovarian Cancer Education Fund
Live Like Liz, Inc.
P.O. Box 434
Watkins Glen NY 14891
www.LiveLikeLiz.org
LiveLikeLiz@yahoo.com

---------

----------------

A novel by Steve Piacente about a military cover-up, and about the ethical boundaries of journalism. For a closer look, click here.

---------

The author, J.N. Brown, is a 2005 graduate of Odessa-Montour High School. He works at Corning Inc. To visit his website, click here.

----------

An account of a daughter's eating disorder and her mother's seeming helplessness and desperation in the face of it -- and yet a story of hope, love and survival, and a lifeline to other parents dealing with obsessive behavior. $17.95 from ecwpress.com

-----------

A self-help guide to understanding the role of emotions, this book offers a four-step path to emotional mastery and freedom. $15.95 from Infinitypublishing.com

-------

We also have a Business Card Page. Click here.

------------------
Check out our list of readers who have contributed to keeping this site going. Sponsors.

The number of visits to this site has been steadily growing -- about 20,000 a week -- as readers in all 50 states and dozens of countries check out what's happening in Schuyler County.

Statistics are from an online tracking service, DeepMetrix Live Stats.

-------
We also have a Business Card Page. Click here.

--------

An eternal message of lights, hope and faith

The week following Susan Haeffner's passing was fraught with signs -- most of them light-based, and one in the form of a vision. Here the editor relives those days in an effort to pass along a message of hope and faith. Message.

Above: The Aurora Borealis (From the Internet--as seen in Scandinavia)

-----------
Oh, the famous faces I've seen

The editor has been thinking about fame (a commodity foreign to him personally), and about the famous people he has encountered. Some thoughts on the subject. Famous.

The Sound and the Silence: A Memoir
Some things in life can mean a great deal -- can embody hope and dreams ... and memories. The sailboat is one such thing for the author. Silence.
---------

Some sports stories and essays inside
Check out our sports related stories and essays, located at the bottom of the Sports Page.

Some special feature packages
From stories of life years ago along Steam Mill Road, to stories by the editor -- you can find them at the bottom of Features.
---------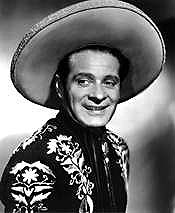 The editor's long search for some childhood icons
When he was a child, the editor let fear get the better of him while he was watching a pair of beloved TV heroes in peril. The scar from that experience lingered for decades. For a journey through what the editor's son calls "a weird obsession," click here.
Above: One of the heroes in question.
------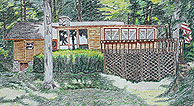 A cabin in the woods
The editor travels, figuratively, back in time to an old haunt, familiar faces and warm memories. Cabin.