Click on the ad above to go to the J.R. Dill website.
--------------
Seneca Harbor Station & Captain Bill's
To reach the website of the Seneca Harbor Station and Captain Bill's, click here.
-------------
Senka Agency
FALL IS HERE !

The leaves are changing so it's
time for you to change your
insurance to Senka Agency.
We have many great companies
to choose from.

Call TODAY for your
no- obligation quote.
Senka Agency ... Always "Working to Serve YOU Better."
Main Steet, Odessa, NY Telephone 607-594-3335
-----------
Click on the ad above to visit the Visions Credit Union web site -- you deserve a financial partner that has your best interest in mind!
------------

EC at Night...for a better tomorrow
To visit the Elmira College website, click here.
To visit our Elmira College page on this website,
click here.
To learn about courses being offered in Schuyler County as well as at Elmira College,
click here or here.
Elmira College alumni receive a 20% discount on course fees.
Phone: (607) 735-1825.
E-Mail:
continuinged@elimira.edu
-----------
Click on the ad below to go to the Red Newt website.
Current Menu at WWW.REDNEWT.COM
3675 Tichenor Road, Hector NY (607)546-4100
-------------
The Great Escape Ice Cream Parlor
221 S. Franklin St.,
Watkins Glen
We're back for our 32nd year
We've got more
Old-Fashioned Home Made Flavors than ever!
Call ahead to order custom Ice Cream Cakes
Open Daily with indoor and outdoor seating
Still Serving Up
Vegan Soft Serve
Visit our Facebook page here.
===========
The Odessa File's
Primary Pages
Sports
People
Features
Business
Government
Forum
Schools
PSA
Calendar
History
Obituaries
Wine & Tourism
Classifieds
Agriculture

Dealer/collector looking to buy groups of pre-1970 paper memorabilia: cards, magazines, posters, programs etc. Call Charlie at 742-2772.

For your convenience, we have installed the link below to make donations to this website easier. Now you can utilize your PayPal account or your credit card.

--------------
We also have a Business Card Page. Click here.
----------------
SCT Computers
Apple Certified Technicians
Microsoft Certified Systems Engineers
A+ Certified Technicians
Visit us at 306 N. Franklin St., Watkins Glen, 607-535-2495
or
124 Main St., Penn Yan
(315) 694-7399
Email:
Support@SCTcomputers.com
www.SCTcomputers.com
----------------


Your authorized FedEx ship center
M-F 7:30-5:30 (Cut off time 3 pm)
Sat. 10-2 (no pickups)
306 N. Franklin Street
Watkins Glen NY 14891
607-846-7377

Dealer/collector looking to buy groups of pre-1970 paper memorabilia: cards, magazines, posters, programs etc. Call Charlie Haeffner at 742-2772.

Click on the ad below to go to the United Way of Schuyler County website.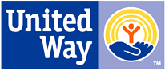 ---------------
For your convenience, we have installed the link below to make donations to this website easier. Now you can utilize your PayPal account or your credit card.

--------------
We also have a Business Card Page. Click here.
-------------
We also have a Business Card Page. Click here.
----------------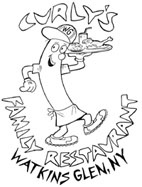 Curly's Restaurant is a page sponsor -- of our People Page. People.
Other page sponsors:
Business -- Sidle Insurance
Sports -- Learn Motor Co.
Features -- Cabins to Castles Real Estate
Government -- Specchio Ford
Schools -- Watkins Sporting Goods
Calendar -- Hi-Lites
Forum -- Unoccupied
------------------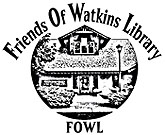 To reach the FOWL website, click on the logo above.
-----------
To go to Jim Guild's Famous Brands website, click on the drawing above or here.
-----------------
To reach the Odessa Government Page, click here or on the logo below.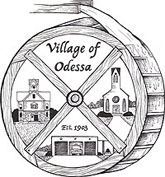 ---------------
Our Primary Pages
Sports
People
Features
Business
Government
Forum
Schools
PSA
Calendar
History
Obituaries
Wine & Tourism
Classifieds
-----------
The IBEW Local 241 is a sponsor of this website
We also have a Business Card Page. Click here.
---------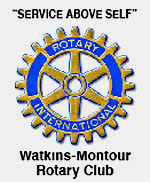 ----------

To reach the website of the Five Rivers Council, Boys Scouts of America, click here or on the logo above.
--------
Click below to see

Lottery Numbers
---------------
To reach the Watkins Glen School District website, click here.
--------------
Check this out:
-------------
Contact this website at:
publisher@odessafile.com
----------------
4 Novels by the editor
Island Nights
Excerpt here.
The Islander
The entire novel:
Cabins in the Mist
Excerpt here
The Maiden of Mackinac
Excerpts Maiden
---------------


Click on the ad below to go to Schuyler Hospital's website.

Monday Scores

Volleyball

N. Valley 3, Watkins Glen 1
O-M at Spencer-Van Etten

Girls Modified Soccer

Watkins Glen 6, Notre Dame 1

Stories on Sports

Left: Watkins Glen's Hannah Matusicky.

A column by State Senator Tom O'Mara

New York State Senator Tom O'Mara graces our pages with a weekly column from Albany. This time: "The graying of America's farmers." Column.

Left: State Sen.Tom O'Mara


In the heat of battle ...

The editor speaks to U.S. Rep Tom Reed about the negativity in the Congressional campaign, and comes away determined to tune it out. Column.

------

Anyone caring to advertise may contact the publisher, Charlie Haeffner, at publisher@odessafile.com for information and rates.

Click on the ad below to learn more.

And inside ...

Schuyler County Legislator Michael Lausell (right) responds to Legislature Chairman Dennis Fagan's response to an earlier Lausell letter. Forum.

For Part 1 of "Schuyler County and Me," reprised, Click here.
For Part 2, click here.
For Part 3, click here.
For Part 4, click here.
For Part 5, click here.


--Obituaries--
Death Notices on the Obituary Page.
Libby M. Church, 67, formerly of Montour Falls.
Theodore 'Ted' F. Specchio, 81, of Burdett.
(For earlier Vedder & Scott obituaries, click here.)

Strong Kids Safe Kids! draws crowd to WGI

The annual Strong Kids Safe Kids! program -- moved this year from its traditional Clute Park locale -- drew a steady and sizable number of adults and kids Saturday to the Watkins Glen International Media Center. Booths with health and safety information, self-defense exhibitions, Zumba lessons and food filled the Center's interior, while fire trucks, an ambulance and a Science and Discovery Center vehicle were on hand outside for operational demonstrations. Catholic Charities was present with snack and gift giveways, whiie other booths featured Head Start, Lifesaving Outreach Services, Exercise Enterprise, the Sheriff's Department, and dozens of other agencies and organizations whose services benefit children.
Above: A Fidelis Care mascot greeted children near the Media Center entrance, and a Zumba lesson was under way inside.



Halloween-styled Havens cartoons

Catharine Corners resident Ron Havens offers us a look at Halloween from his unusual perspective. Cartoons.

For other recent Schuyler County news, click here.

Click on the ad below to reach the Hazlitt 1852 website
Click here to reach the Hazlitt 1852 Facebook page.

To visit the Quinlans website, click here.

Schuyler County GOP Candidates
Meet and Greet
Wednesday, October 29, 2014
Village Marina, Watkins Glen, New York
5:30-7:00 p.m.
Featuring these candidates:
Harriett Vickio, County Treasurer
Benjamin Saks, County Coroner
Carl Blowers, Legislator for District 5
Phil Barnes, Legislator for District 6
Please plan on attending to get to know these candidates and their plans to make Schuyler County a better place!

Yates County opposes LPG project
The Yates County Legislature on Oct. 14 voted 12-2 in favor of a resolution opposing the proposed Liquefied Petroleum Gas storage project in salt caverns on the west side of Seneca Lake, in the Schuyler County Town of Reading. The Yates lawmakers voted following 45 minutes of public comment mostly opposed to the project. One legislator was quoted as saying: "This is not a vote in favor of Gas Free Seneca, this is not a vote against Schuyler County, this is a vote for Seneca Lake." The action came four months after the Schuyler Legislature had supported the project 5-3, and came in the wake of a letter from Schuyler Legislature Chairman Dennis Fagan (pictured) to the Yates Legislature Chair, Dr. Timothy Dennis, explaining the reasons for Schuyler's vote. For a look at the letter, click here.

Bloodgood honored as Student of the Month

Watkins Glen High School senior Jesse Bloodgood (right) was honored Oct. 16 by the Watkins-Montour Rotary Club as its WGHS Student of the Month for October. Bloodgood was introduced by teacher Tammy Kellogg, who described the honoree as "an intelligent, motivated student" who "has embodied Rotary's motto of service above self for most of his young life." She pointed in particular to a Concert for the Community he organized that raised $400 for the Schuyler Food Pantry. The musically gifted honoree has been involved in the school's Band, Music Club and plays, and in his church's Strings Group and Choir. He has also been recognized for his performances at school talent shows. He has played his music publicly at such locales as Seneca Lodge, the House of Hong and Captain Bill's.

This week's deals at Famous Brands

We are carrying the weekly ad showcasing the latest deals available at Jim Guild's Famous Brands store on Franklin Street in downtown Watkins Glen. For a look, click here.
To reach the Famous Brands website, click here
or on the drawing above.
418 N. Franklin St., Watkins Glen.
Open 11 to 9 on Monday, Tuesday and Wednesday.
Open 11 to 10 on Thursday, Friday, Saturday and Sunday.
To visit the Ben & Jerry's website, click here.

For other recent Schuyler County news, click here.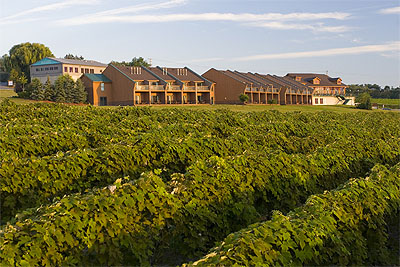 The time of year is here for the annual Harvest Dinner at Veraisons Restaurant held outside amongst the fall foliage and crisp autumn air! Executive Chef Orlando Rodriguez and Sous Chef Sarah Hassler have planned a menu that focuses on fruits and vegetables grown locally, enhanced by memorable proteins, and paired with wines carefully selected to suit the character of each dish. A deliberate dichotomy of the hearty and the delicate, the evening is sure to be a true celebration of all things autumn! For more information, see Sports or visit www.glenora.com.


115 East Fourth Street, PO Box 30, Watkins Glen, NY 14891
Proudly Representing:
In order to visit the E.C. Cooper website, click here.
In order to visit the Finger Lakes Fire & Casualty website, click here.

For a full-sized ad, click here.
For more information, contact Phil Barnes at 607-481-0482.

Reed greets hospital workers on hand for his appearance.
Reed visits Montour, touts treatment bill

Congressman Tom Reed, in the midst of a campaign for re-election, stopped at Schuyler Hospital on Oct. 14 to publicly tout a bipartisan Ensuring Equal Access to Treatment health bill he is co-sponsoring that is designed to provide state-of-the-art treatments to seniors suffering from various illnesses. He also visited Geneva for a roundtable discussion with business leaders, and stopped at Fulkerson Winery, which is celebrating its 25th anniversary.

Left: Congressman Tom Reed

Spaghetti and meatballs were the dinner staples.
United Way dinner draws a big crowd

Hundreds of area diners turned out Oct. 13 at the Montour Moose Lodge for the annual spaghetti dinner that serves as the kickoff for the United Way of Schuyler County campaign on behalf of 23 human service agencies. The goal of the campaign is the same as last year: $123,000. Co-chairs are Jeff and Amy Parmenter.

Left top: High school Interact Club students helped serve. Pictured: Hailie Searles, left, and Callie Stillman of O-M.

Left bottom: Co-chair Amy Parmenter, left, and United Way executive director Peggy Scott.
Parmenters lead United Way campaign. People.

Beauty and Beast Jr. ends its 3-day run

Dream Barn Productions' 3-day run of the musical Beauty and the Beast Jr. -- which began Oct. 10 in the Watkins Glen High School auditorium and continued with two performances on Oct. 11 -- ended with a 2 p.m. performance Oct. 12. For a cast list, see People.
Above: Chris Knapp as the Beast.

Comptroller blasts Schuyler treasurer's office
An audit by the office of State Comptroller Thomas D. Napoli is highly critical of the fashion in which the Schuyler County Treasurer's office has been operating.
The audit, recently released, says neither treasurer in the period audited -- Jan. 1, 2011 through Sept. 11, 2013 -- "appropriately performed the duties of their office ... Because of (a) lack of oversight, the Treasurers could not verify that the records maintained in their office were accurate." The treasurers in question were Margaret Starbuck (above right), who served in the post from 2004 through 2011 and is seeking election again in November, and Gary Whyman (left), who served from Jan. 1, 2012 until resigning in August of this year for what were described as family reasons.
A letter from Legislature Chairman Dennis Fagan to the Comptroller's office says that most of its "recommended actions have already been accomplished or substantially completed by Treasurer Whyman and other County staff prior to his resignation." Those moves, Fagan added, have "allowed Schuyler County to finally 'turn the corner' and reverse the decade's long deficiencies of this office." To see the Comptroller's report, click here.

State Award: Keuka Brewing Company was awarded the 2014 F.X. Matt Memorial Cup at the recent TAP New York Craft Beer and Food Festival, held in the Hudson Valley. "Having our beer named the top craft beer in New York State in 2014 is testament to the hard work we've put in for six years," said Keuka Brewing owner Richard Musso. Added his son, head brewer Mark Musso: "It's an absolute honor."

For other recent Schuyler County news, click here.

Now available on Kindle: The Maiden of Mackinac

This story -- which spans 700 years and ranges from our region to Northern Michigan -- tells of a quest for the truth behind a legend ... the legend of a Native American maiden reputed to be centuries old. It was written by Charlie Haeffner, and is available now on Kindle at Amazon.com. To see the ad, click here.

Left: Cover art by Jon Haeffner

For other recent Schuyler County news, click here.

Want to e-mail this website? Just click below.

Visit Jerlando's Ristorante & Pizzeria

Three locations: in Watkins Glen, Horseheads and Montour Falls

Click here or on the photo at left to go to the Jerlando's website. There you will find information about all three locations, plus menus.

Left: The front of the recently renovated Jerlando's at Franklin and 4th Streets, Watkins Glen

Click on the photo below to reach the Harbor Hotel website.
Watkins Glen Harbor Hotel
16 N. Franklin St.
Watkins Glen, NY 14891-1221
(607) 535-6116


Public Service
Announcements ...
... now have their own page. To see them, click here.

FERC gives go-ahead on methane
The Federal Energy Regulatory Commission has approved Crestwood's application for the expansion of methane gas storage in salt caverns on the west side of Seneca Lake. Still undecided: the firm's request to the New York State Department of Environmental Conservation to store Liquefied Petroleum Gas in salt caverns. A full look at the issue, written by Peter Mantius, can be found on the DC Bureau website.

Legislator Michael Lausell (left) and Legislature Chair Dennis Fagan.
Fagan responds to Lausell's criticisms

Schuyler County Legislature Chairman Dennis Fagan, in a letter to The Odessa File, answers Legislator Michael Lausell's criticisms of the county Treasurer's Office. Fagan takes exception to what he says were "a number of misleading or flat-out inaccurate assertions" by Lausell. Fagan.

Jennifer Sweet (left) and Brenda Praschunus
2 join Watkins-Montour Rotary Club

The Watkins-Montour Rotary Club welcomed two new members to its ranks on Oct. 9. Joining the service-oriented organization were Jennifer Sweet of Cornell Cooperative Extension, who is the Hidden Valley 4-H Camp director, and Brenda Praschunus, manager of the Chemung Canal Trust Company branch in Montour Falls.

Mike Myers, president of the Watkins Glen School Board.
School Board OKs teachers' contract

The Watkins Glen School Board on Oct. 6 approved a new three-year contract with members of the Watkins Glen Faculty Association -- teachers, teaching assistants, nurses and related service providers. The pact, which extends through June 2017, includes an annual salary increase of 3%. It took months to fashion, said an Association representative, and was approved "overwhelmingly" by members.

In other business, the Board:

--Approved a list of appointments to stipend positions that included that of Erich Kramer (right) to the post of Athletic Manager in addition his new duties as a grant coordinator. The move was made, said Superintendent Tom Phillips, to ease the burden on Athletic Director Rod Weeden, whose duties extend beyond the role of AD, in particular as Director of Data Information. Kramer will transition into his new role, gradually assuming scheduling and athletic oversight responsibilities that Weeden currently exercises.

--Heard from Superintendent Phillips that the enrollment from kindergarten through 12th grade is down to 1,094. Phillips said that when he arrived nine years ago, the enrollment was "somewhere around 1,250 or 1,300." And in 1980, he noted, it was 1,693. He said the decline suggests that consolidation of classes to a single campus was a "wise" decision -- although Board President Mike Myers said that if fracking comes to this area, the enrollment will likely spike on a temporary basis -- for however long drill personnel and their families might inhabit the area.

Left: Athletic Manager Erich Kramer
For a summary of the School Board meeting, click here.

Fruit growers invest in protecting environment

Schuyler County fruit growers' skills include the implementation of conservation practices designed to protect our natural resources. Growers.

Young cousins Kara Reese, left, and Mallory Rhodes were carving pumpkins as part of one of the festival's annual contests.
Harvest Festival draws crowd to Montour

The 8th annual Falls Harvest Festival -- a Main Street gathering of craft and food vendors, music, contests, and fun for the kids -- drew early rain and later sunshine Oct. 4. The day started with a 5K Run/Walk that drew 53 participants, and concluded with evening fireworks above Shequagah Falls on the village's west end. In between, mostly pleasant weather drew a large number of visitors to the sounds, sights and smells of autumn camaraderie.

Left: "Nate the Great" was performing some juggling for festival-goers.

Odessa DPW Chief Steve Siptrott uses a Bobcat to compress a full load of village discards.
Village of Odessa holds its Fall Clean-up
The annual Odessa Fall Clean-up day Oct. 4 saw residents fill three dumpsters parked in the municpal builidng parking lot. The village -- throughout the morning -- took such items as washers, dryers, old iron sinks, bathtubs, hot water tanks, toasters, rain gutters, stoves, open and dry paint cans, barbecue grills, lawn mowers, refrigerators, freezers, coolers, air conditioners, humidifiers, mattresses, microwaves, plastic tubs, toys, furniture and carpets. Village officials were on hand to help residents unload their car, pickup truck and trailer loads of discards.

Watkins gridders pick up replacement game

With Odessa-Montour canceling the rest of its football season due to a lack of enough players, Watkins Glen -- O-M's previously planned opponent on Oct. 18 -- has filled the vacant slot in its schedule with a game at Moravia on the same day, at 1:30 p.m. The game is a road contest, Watkins Athletic Director Rod Weeden said, because it leaves both WGHS and Moravia with three home games for the season -- and because Moravia played at Watkins last year. The game is in the afternoon because Moravia has no lights.

O-M season over; not enough players

The plug was pulled on the Odessa-Montour varsity football team's season Oct. 2 due to a lack of enough players. A school administrator confirmed that an Oct. 3 forfeit to Groton, reported in an area publication, was not the only forfeit -- that the rest of the O-M season, including a contest against Newfield on Oct. 10 and the scheduled Bucket Game at Watkins Glen on Oct. 18, have fallen victim to the numbers. Section IV officials have been notified of the decision to end the season.

Odessa had been forced to forfeit a game earlier in the season to Moravia, after picking up a forfeit victory before the season even began when its initial foe, Trumansburg, came up short of players and terminated its season. O-M managed to play two games, a 42-6 loss to Notre Dame and a 34-6 loss to Spencer-Van Etten. The administrator declined to discuss specifics of the player shortage, other than to say that injuries, defections and other circumstances had combined this season to reduce the team's roster to the minimum required 16, and that now the squad can no longer meet that minimum.

Frame gets nod as BOCES chief

Odessa-Montour Central School Superintendent James Frame (right) has been named by the GST BOCES (Greater Southern Tier Board of Cooperative Educational Services) as its next District Superintendent. Frame -- who has headed the O-M district since being appointed in 2005 -- will assume his new duties on December 1st. A graduate of SUNY Oswego with Master's degrees from SUNY Oneonta and SUNY Cortland, Frame joined the O-M District as High School principal in November 2004, and assumed the Superintendent's post the following July. Frame, rumored for weeks to be leaving, will succeed Horst Graefe, who has retired after four years as GST BOCES superintendent and 20 years in the BOCES system. The GST BOCES has three campuses and 800 staff members and serves 21 school districts.

WGHS senior Class President Mikayla Elliott and kindergartner Juliet Asperschlager place the time capsule into the new sign.
Time capsule placed in new school sign

A 2014 time capsule was placed Sept. 26 into the new Watkins Glen School District sign under construction at the entrance to the district campus. The ceremony was attended by kindergartners, the Senior Class president, the superintendent and various teachers. Meanwhile, found by chance: a time capsule from 1929, encased in a 1929 cornerstone being installed in the base of the new sign. Capsule.

Proposed county budget has 1.62% levy hike

The proposed 2015 Schuyler County budget -- unveiled Sept. 24 by County Administrator Tim O'Hearn (pictured at right) to the County Legislature's Management and Finance Committee -- is a $44,221,389 spending plan that calls for a tax-levy increase of $176,317, or 1.62% (which is below the tax cap of 1.71%). It also contains a tax-rate decrease of 11 cents per $1,000 of assessed valuation, bringing the rate down from $8.38 to $8.27 per $1,000. A public hearing on the budget will be held in the Human Services Complex in conjunction with the Legislature's Nov. 10 meeting. O'Hearn said the largest contributing factor to the tax-levy hike is $1.1 million in planned spending to restore transportation infrastructure neglected due to cuts over the past five years.

Rotary honors Searles as Student of Month

Odessa-Montour High School senior Hailie Searles was honored Sept. 25 by the Watkins-Montour Rotary Club as its O-M Student of the Month for September. Searles (shown at right addressing Rotarians) was introduced by High School Principal Chris Wood, who said he "would use three words" to describe the honoree: "determined, leader, accomplished." Searles is second in her class academically, a member of Wood's Leadership Cabinet, a 4-year member of Student Council (and a representative on the state council), a 3-year member of National Honor Society, a tutor, a participant in school musicals, an active member of her church and 4-H, and a 3-sport athlete in soccer, basketball and track. She was also a member last year of the Top Drawer 24 team of outstanding student-athletes in the region. She plans to attend Corning Community College before transferring to a four-year school.

This month's column from the Valicenti firm

The Elmira company offers us a look at one of its regular newsletter features -- a monthly column titled 'Bull and Bear Bulletin' -- along with a list of its services. Valicenti.

Left: Andrew R. Clark, Valicenti vice president of Investment Research/Portfolio Manager.

Suspect in ambush once jailed in Schuyler

Eric Matthew Frein (pictured at right), the man sought by authorities in the ambush shooting of two Pennysylvania state troopers, spent nearly four months in the Schuyler County jail in 2006, the office of District Attorney Joe Fazzary has confirmed. Frein, 31, of Canadensis, Pa., pleaded guilty to Criminal Possession of Stolen Property, 5th Degree, a Class A misdemeanor, after being charged with Grand Larceny and Burglary in the theft of World War II memorabilia and uniforms at a war re-enactment gathering outside Odessa. He is now accused in an arrest warrant of first-degree murder in the shooting death of Cpl. Bryon Dickson II. Wounded in the attack was Trooper Alex Douglass.
Schuyler case outlined. People.

Odessa's latest report on water quality

To see the Village of Odessa's latest Water Quality Report, click here.

Want to contact us?
You can write to: P.O. Box 365, Odessa, NY 14869
You can call: (607) 594-3594
You can email: publisher@odessafile.com

For other recent Schuyler County news, click here.

For Corning Community College news, click here.
Area schools' Honor Rolls are here.
Area historical photos can be found on History.
For full coverage of the 2013 Alice Trappler murder trial, you can click here.

For other recent Schuyler County news, click here.
Click on the ad above to reach the Eyes on Seneca website.

------------

Click here or on the ad above to reach the Schuyler County Partnership for Economic Development website

--------------------------------

The Watkins Glen Area Chamber of Commerce is sponsoring a new Wine & Tourism Page. To reach the page, click here. To reach the Chamber website, click on the logo above.

---------------

Click on the ad below to go to the League of Women Voters website.

For full-sized ad and story, see Features.

-------

Dealer/collector looking to buy groups of pre-1970 paper memorabilia: cards, magazines, posters, programs etc. Call Charlie Haeffner at 742-2772.

Want to see what 344pm is about?

Click here to go to the website.

------------

-------

Health Blog

Visit Pureats --
A health blog providing ideas, creativity and support in maintaining a healthy lifestyle.

Dealer/collector looking to buy groups of pre-1970 paper memorabilia: cards, magazines, posters, programs etc. Call Charlie Haeffner at 742-2772.

-----------------

Be sure to visit

Watkins Glen
Winter Farmer's Market

November 1 to February 28
Fridays 3 to 6pm
St. James Parish Hall
on Sixth Street

Fresh produce, meats and crafts

Find us on Facebook.

--------

We also have a Business Card Page. Click here.

----------------

Read The Stoneware of Havana, N.Y. and Its Makers
by Allen F. Sweet.

A history of the manufacturing of Stoneware in that village (Montour Falls) from 1850-1888. More than 100 color photos.

Available at O'Shaughnessy Antiques in Watkins Glen and at the Schuyler County Historical Society Museum.

-----------

My Wild Ride: The Untamed Life of a Girl with No Self-esteem, an autobiography by ex-Throughbred trainer Susan Bump -- who grew up in Montour Falls -- is now available in e-book formats at major retailers including Amazon.com

------------

Click on the ad below to go to the Schuyler County Transit schedule.

-----------

The Elizabeth Amisano Ovarian Cancer Education Fund
Live Like Liz, Inc.
P.O. Box 434
Watkins Glen NY 14891
www.LiveLikeLiz.org
LiveLikeLiz@yahoo.com

---------

----------------

A novel by Steve Piacente about a military cover-up, and about the ethical boundaries of journalism. For a closer look, click here.

---------

An account of a daughter's eating disorder and her mother's seeming helplessness and desperation in the face of it -- and yet a story of hope, love and survival, and a lifeline to other parents dealing with obsessive behavior. $17.95 from ecwpress.com

-----------

A self-help guide to understanding the role of emotions, this book offers a four-step path to emotional mastery and freedom. $15.95 from Infinitypublishing.com

-------

We also have a Business Card Page. Click here.

------------------
Check out our list of readers who have contributed to keeping this site going. Sponsors.

The number of visits to this site has been steadily growing -- about 20,000 a week -- as readers in all 50 states and dozens of countries check out what's happening in Schuyler County.

Statistics are from an online tracking service, DeepMetrix Live Stats.

-------
We also have a Business Card Page. Click here.

--------

An eternal message of lights, hope and faith

The week following Susan Haeffner's passing was fraught with signs -- most of them light-based, and one in the form of a vision. Here the editor relives those days in an effort to pass along a message of hope and faith. Message.

Above: The Aurora Borealis (From the Internet--as seen in Scandinavia)

-----------
Oh, the famous faces I've seen

The editor has been thinking about fame (a commodity foreign to him personally), and about the famous people he has encountered. Some thoughts on the subject. Famous.

The Sound and the Silence: A Memoir
Some things in life can mean a great deal -- can embody hope and dreams ... and memories. The sailboat is one such thing for the author. Silence.
---------

Some sports stories and essays inside
Check out our sports related stories and essays, located at the bottom of the Sports Page.

Some special feature packages
From stories of life years ago along Steam Mill Road, to stories by the editor -- you can find them at the bottom of Features.
---------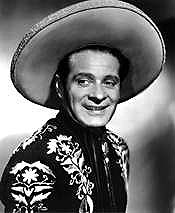 The editor's long search for some childhood icons
When he was a child, the editor let fear get the better of him while he was watching a pair of beloved TV heroes in peril. The scar from that experience lingered for decades. For a journey through what the editor's son calls "a weird obsession," click here.
Above: One of the heroes in question.
------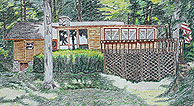 A cabin in the woods
The editor travels, figuratively, back in time to an old haunt, familiar faces and warm memories. Cabin.