Click on the ad above to reach the Glenora website.
--------------
Seneca Harbor Station & Captain Bill's
To reach the website of the Seneca Harbor Station and Captain Bill's, click here.
For job openings, click here
-------------
Senka Agency

We are accepting resumes for a customer service representative. Please send resumes to senkaagency@stny.rr.com or feel free to drop it off.
Monday-Friday 8:30-5:00.
After hours and weekends by appointment.
Always "Working to Serve YOU Better"
-----------
Click on the ad above to visit the Visions Credit Union web site -- you deserve a financial partner that has your best interest in mind!
------------
The Great Escape
Ice Cream Parlor
221 S. Franklin St.,
Watkins Glen
Family owned since 1982

Hours: 12 noon-8 p.m.
--Vegan Options
--Gluten-free Options
--Homemade Hard Ice Cream
--Homemade Chocolates
(607) 535-7354
Other locations in the
Finger Lakes where you can
find The Great Escape's homemade hard ice cream:
The Grist Iron, Wright's Beverages, FLX Wienery, Sunset View Creamery, Hazlitt 1852 Vineyards, FLX Fry Bird
----------
Click on the ad below to reach the Saks For Judge website.
-----------
Click on the ad below
to learn more.
------------
To reach the above ad's website, click here.
---------
Pavilion, Picnic Area, BBQ Pit available with reservation.
Memorial Day Service
every Memorial Day 11 a.m.
Check out this beautiful park.
Forms for engraved bricks or benches are available at
visitors center or at schuyleramericanlegion.com
Questions? Call Clayton Snow
607-742-5565
--------------------
The Odessa File's
Primary Pages
Sports
People
Features
Business
Government
Forum
Schools
PSA
Calendar
History
Obituaries
Wine & Tourism
Classifieds
Agriculture
Columns

For your convenience, we have installed the link below to make donations to this website easier. Now you can utilize your PayPal account or your credit card.

--------------
We also have a Business Card Page. Click here.

Odessa Wine
and Spirits
We are located on Main Street in Odessa, next to the Tompkins Trust Company branch.
Send us an email to sales@odessawinesandspirits.com to let us know what you would like us to have in stock.
Free wine tasting every Friday.
-----------
SCT Computers
Apple Certified Technicians
Microsoft Certified Systems Engineers
A+ Certified Technicians
Visit us at 306 N. Franklin St., Watkins Glen, 607-535-2495
or
124 Main St., Penn Yan
(315) 694-7399
Email:
Support@SCTcomputers.com
www.SCTcomputers.com
----------------


Your authorized FedEx ship center
M-F 7:30-5:30 (Cut off time 3 pm)
Sat. 10-2 (no pickups)
306 N. Franklin Street
Watkins Glen NY 14891
607-846-7377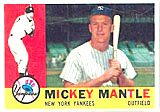 Dealer/collector looking to buy groups of pre-1970 paper memorabilia: cards, magazines, posters, programs etc. Call Charlie Haeffner at 742-2772.

Click on the ad below to go to the United Way of Schuyler County website.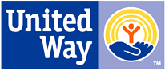 ---------------
For your convenience, we have installed the link below to make donations to this website easier. Now you can utilize your PayPal account or your credit card.

--------------
We also have a Business Card Page. Click here.
-------------
We also have a Business Card Page. Click here.
----------------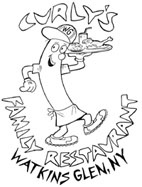 Curly's Restaurant is a page sponsor -- of our People Page. People.
Other page sponsors:
Business -- Sidle Insurance
Sports -- Cayuga Medical Ctr.
Features -- Cabins to Castles Real Estate
Government -- Specchio Ford
Schools -- Watkins Sporting Goods
Calendar -- Hi-Lites
Forum -- Warren Real Estate
------------------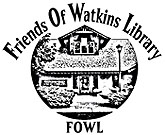 To reach the FOWL website, click on the logo above.
-----------
To go to Jim Guild's Famous Brands website, click on the drawing above or here.
-----------------
Our Primary Pages
Sports
People
Features
Business
Government
Forum
Schools
PSA
Calendar
History
Obituaries
Wine & Tourism
Classifieds
Columns
-----------
The IBEW Local 241 is a sponsor of this website
We also have a Business Card Page. Click here.
---------
Click below to go to the
Rotary Club website.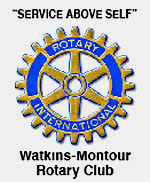 ----------

To reach the website of the Five Rivers Council, Boys Scouts of America, click here or on the logo above.
--------
To reach the Watkins Glen School District website, click here.
--------------
Check this out:
-------------
Contact this website at:
publisher@odessafile.com
----------------
4 Novels by the editor
Island Nights
Excerpt here.
The Islander
The entire novel:
Cabins in the Mist
Excerpt here
The Maiden of Mackinac
Excerpts Maiden
---------------


Click on ad below to reach Cayuga Health System website.

Wednesday Scores

Varsity Golf
Tioga wins Small School title at IAC Golf Championships.

Varsity Tennis
Several Watkins Glen players medal at IAC Championships at SUNY Cortland.

Track and Field
O-M girls win Section IV Class D title as Kennedey Heichel posts 4 victories. O-M boys place second to Unatego.

Stories on Sports


Photo: IAC tennis medalists Jill Cantieni, left, and Hannah Morse of WGHS.

$18.5 million disputed funds going into escrow

An appellate judge has ruled that $18.5 million pulled out of the Woodstock 50 festival by former financial partner Dentsu Aegis must be put into escrow pending a decision on its fate by a five-judge panel. That news came Wednesday, days after the investment firm Oppenheimer & Co. "signed on to secure funding" for the festival through its clients, according to TMZ. A judge had previously ruled that Dentsu could pull its money. Meanwhile, festival promoter Michael Lang has promised ticket sales soon, with prices under $400 for the Aug. 16-18 Watkins Glen International event.

Budgets pass in O-M, Watkins Glen districts; Bianco, Butler elected to WG School Board

The Odessa-Montour school budget was approved Tuesday by district voters, 183-35, while a $16.9 million capital project passed 185-33. Other propositions involving buses and libraries also were approved. Two candidates ran unopposed for the board: Karen Rock (190 votes) and Alyssa Wixson (179).

The Watkins Glen school budget passed 338-87, and a bus proposition was approved 344-72.

In the race for a pair of three-year School Board seats, Craig Bianco (338 votes) and Theresa Butler (282) were elected, outpolling Mary Barnes (173).

Photos: Craig Bianco and Theresa Butler (File photos)

Trumpeter serenades on North Franklin Street

For those who heard trumpet music -- patriotic and religious tunes -- wafting along North Franklin Street in Watkins Glen Monday evening, here's the deal: The trumpeter was Richard Jacobson of Corning, who said "God called on me" to perform such music long ago in such far-flung locales as Europe (he says he lived in Germany for 15 years) and Pennsylvania and is continuing to call on him, now, to play around the Southern Tier of New York. He said he has visited Watkins Glen before, "but not often."

Watkins Village Board accepts Lee resignation

The Watkins Glen Village Board Tuesday night acted on a number of issues. It:

--Accepted the resignation of former mayor Bob Lee as chairman of the village's Zoning Board of Appeals, due to health issues, and in turn appointed Sue Olevnik to the ZBA. Lee wrote that he "hopefully will recover" and serve the community again.

--Tabled a request by the Watkins Glen School District for forgiveness of $3,652 charged for an overflow of 330,000 gallons of water in an incident involving the school pool that resulted in the basement underneath being flooded. The board wants more details.

--Approved plans to hold the Cardboard Boat Regatta in Seneca Harbor Park on June 15, and the Grand Prix Festival on Sept. 6 in downtown Watkins Glen.

Photo: Mayor Luke Leszyk at Tuesday's meeting.

Fitzsimmons announces run for County Judge

Daniel Fitzsimmons (right) has become the fourth candidate to announce entry into the race for Schuyler County Judge. A press release Monday announced that Fitzsimmons, a longtime Schuyler attorney, "has named a committee to advise and oversee his campaign." He joins Matthew Hayden, Jessica Saks and Steven Getman as candidates. The election is in November. Government.

Top Drawer 24 speakers, Lifetime honorees set

Two key speakers and two Lifetime Achievement honorees are on tap at the June 3 Top Drawer 24 celebration at the Watkins Glen State Park pavilion. Top Drawer.



We honor...The Essentials of Schuyler County

A dozen women and a dozen men populate this committee-selected group of outstanding Schuyler County residents or natives who have impacted life here or elsewhere. None is in the Schuyler County Hall of Fame, but perhaps will be. Essentials.



Dealer/collector looking to buy groups of pre-1970 paper memorabilia: cards, magazines, posters, programs etc. Call Charlie at (607) 742-2772.

And inside

--Paul Thomas (right) has been named the Watkins Glen Area Chamber of Commerce's Tourism and Marketing Manager. Business

For Part 1 of "Schuyler County and Me," reprised, Click here.
For Part 2, click here.
For Part 3, click here .
For Part 4, click here.
For Part 5, click here.

******
The Editor's Columns

--Obituaries--
Death Notices on the Obituary Page.

Robert T. "Corky" O'Neill, 90, of Montour Falls.
Louis Bruce Morrell, 73, of Newfield.
John F. Clemons, 79, formerly of Montour Falls.
Norman R. Personius, 86, of Odessa.
David Swarthout, Sr., 62, of Beaver Dams.
Andra Boyce, 78, of Watkins Glen.
June A. Flatt, 82, formerly of Odessa.
Kenneth Van Lone, 93, of Dundee.
Ronald D. Simpson, 66, of Beaver Dams.
Johnny Dallas "Rebel" Baisden, 72, of Elmira Heights.
Merle William Bedient, 52, formerly of Schuyler County.
Steven Liszka Sr., 58, of Bradford.
(For earlier Vedder & Scott obituaries, click here.)

Editor's Note
Debbie Stayer Kelly of Burdett -- a lifelong Schuyler resident, a single parent of two sons and a highly praised Cornell employee -- has Stage 4 cancer as well as a rare genetic mutation called Lynch Syndrome. She is facing a large financial burden as her battle continues.
Her Cornell colleagues have created a GoFundMe page for her that you can find right here. An update can be found by clicking on the Updates button on that site. I hope we all can help out.



Phoning The Odessa File?
You can reach us at (607) 742-2772

Waverly boy, 8, dies in Schuyler ATV accident

An 8-year-old Waverly boy, Jagger J. Roberts-Wright, died Sunday, May 19 following an ATV accident at 10:45 a.m. in the Town of Montour -- in fields along Mills Road -- during a New York Offroad Association (NYOA) sanctioned event. The Schuyler County Sheriff's Office said the boy's ATV struck a tree during the race, ejecting him. He was transported by ambulance to Schuyler Hospital, where he was pronounced dead. The investigation is continuing

Montour Falls Mayor John King, left, speaks to Odessa Mayor Gerry Messmer at League of Women Voters luncheon.
4 mayors outline happenings in their villages

The mayors of Watkins Glen, Montour Falls, Odessa and Burdett were guest speakers May 20 at the annual luncheon meeting of the League of Women Voters of Schuyler County at the Montour Moose Lodge. Burdett's Dale Walter, Montour Falls's John King, Odessa's Gerry Messmer and Watkins Glen's Luke Leszyk each outlined projects underway in, and plans being made for, their municipalities.

Burdett bicentennial celebration set for June 1

The Village of Burdett is planning a bicentennial celebration to be held on Saturday, June 1st. Village Mayor Dale Walter says the kick-off to a year-long celebration has been in the works for some time. People.



Photo: Burdett Mayor Dale Walter

A column by State Senator Tom O'Mara

New York State Senator Tom O'Mara provides us with a weekly column from Albany. This week: "Driver awareness equals bicycle safety." Column.

Left: State Sen. Tom O'Mara

Also Inside
Robotics Open House and recruitment set. Schools.
Meeting set for community ideas for Montour, Watkins. Government.


And now a break from the usual ...

The editor offers a fanciful turn away from the norm -- or is it? Fake news, real news, or a psychological aberration?
You decide. Column

------

Anyone caring to advertise may contact the publisher, Charlie Haeffner, at publisher@odessafile.com for information.

A legal column from Ziff Law's Mike Brown

Attorney Mike Brown provides this edition of the column written by lawyers at the Ziff Law Firm in Elmira that tackles issues that you might encounter in your daily lives. This time: "Cayuta man and his family face many challenges ahead." Column.

Left: Attorney Mike Brown

Click the ad below to reach the Hazlitt 1852 website.
Click here to reach the Hazlitt 1852 Facebook page.

Want to phone The Odessa File?
You can reach us at (607) 742-2772


Job openings at the Seneca Harbor Station

Captain Bill's Seneca Lake Cruises and Seneca Harbor Station restaurant have openings for a variety of jobs. To see the details, click here.


Rotary accepting Community Grant requests

The Watkins-Montour Rotary Club is accepting requests -- as it does annually-- for community grants funded by a variety of club projects. The grants are intended to help organizations in Schuyler County promote the quality of life in our community. Grants generally range from $100 to $1,000. Requests should be submitted in writing by May 28. For details, see Business.

GP Fitness wins Schuyler Steps Out program

For the eighth straight and final week, Grand Prix Fitness held on to first place to win the annual Schuyler Steps Out free community walking program presented by Schuyler Hospital. The program, in its 13th year, saw GPF's 26 Workout Warriors amass a cumulative average of 969,011 steps. The Watkins Glen School Steppers kept their hold on second place (848,268), and Cargill's Salted Steps finsihed in third place (724,269). There were 13 teams competing.

WGHS receives $15K grant from Cargill

Watkins Glen High School has been given a $15,000 grant from Cargill that will be used to purchase STEM equipment for the school. Diana Warren from Cargill presented the grant to school officials in a ceremony at the school. Karen Armstrong, a technology teacher who with coworker Bob Hogan developed a proposal for the grant, said the funds will be used to buy equipment for use by STEM (Science, Technology, Engineering and Math) students.

SCOPED conducting survey for area planning

The Schuyler County Partnership for Economic Development (SCOPED) is conducting a survey of area residents for input that will "build on the planning efforts completed to date" in the area "and will contribute to creation of a Regional Economic Development Strategic Plan." The online interactive program can be found here.

Legislators Mark Rondinaro, left, and Van Harp share a laugh.
Legislature taps Clute consultant, tables resolution pertaining to Woodstock 50 festival

Schuyler County legislators on May 13 approved a resolution naming Stantec Consulting Services Inc. as development consultant for the planned Clute Park project. The resolution recognized the county's role "acting on behalf and as agent of the Village of Watkins Glen pursuant to an intermunicipal agreement." The $576,600 contract runs from April 1 of this year through June 2, 2020. Funding will come from Downtown Revitalization Initiative and NYS Historic Preservation grant funds.

The legislators also tabled a resolution containing a negative declaration of environmental impact -- a necessity if the Woodstock 50 festival planning is to proceed. "We are awaiting clarity," said County Administrator Tim O'Hearn, as the festival promoter, Michael Lang, and his former financial backer, Dentsu Aegis, sue and countersue over the latter's decision to exit and cancel the festival. "With each day that passes" with the matter unresolved, said O'Hearn, "it becomes less likely" that the festival can occur. (See articles here.)

Photo in text: Schuyler County Administrator Tim O'Hearn.

Monthly column from Cooperative Extension

Cornell Cooperative Extension of Schuyler County is providing a monthly column here on its ongoing educational activities and offerings. The ninth column -- "Hidden Valley preps for 2019 4-H Summer Camp season" -- is by Youth and Family Program Director Melissa Schroeder (left). Column.

Available on Kindle:
The Maiden of Mackinac

This story -- which spans 700 years and ranges from our region to Northern Michigan -- tells of a quest for the truth behind a legend ... the legend of a Native American maiden reputed to be centuries old. It was written by Charlie Haeffner, and is available now on Kindle at Amazon.com. To see the ad, click here.

Left: Cover art by Jon Haeffner

This week's deals at Famous Brands

We are carrying the weekly ad showcasing the latest deals available at Jim Guild's Famous Brands store on Franklin Street in downtown Watkins Glen. For a look, click here.
To reach the Famous Brands website, click here
or on the drawing above.


Coffey is seeking seat on Schuyler Legislature

Dr. Margaret "Maggie" Coffey has announced her candidacy for Schuyler County District 8 Legislator representing the towns of Orange and Tyrone. She and her family have lived on Sugar Hill for many years. A retired veterinarian, Dr. Coffey volunteers at both the Humane Society of Schuyler County and the Food Bank of the Southern Tier while serving as board president for the American Holistic Veterinary Medical Foundation. She is running for Legislature as a Democrat but, says the Schuyler County Democratic Committee, "Maggie will be an outstanding representative for everyone in District 8." Election day is Nov. 5, with early voting starting Oct. 26.

Photo: Dr. Margaret Coffey (Photo provided)

Kathleen Clifford addresses the Watkins-Montour Rotary Club.
Rotary honors Clifford as Student of the Month

Watkins Glen High School senior Kathleen Clifford was honored May 9th by the Watkins-Montour Rotary Club as its WGHS Student of the Month for May. Clifford was introduced by teacher Kelsey Wood, who said "I can't say enough about how hard she works." She added: "It's fun to teach her; she has so much knowledge of the world. It goes beyond the textbook. She will be very successful in life." Clifford, a member of the school's varsity basketball team that placed second in the State among Class C schools this year, and who plays doubles on the varsity tennis team, is the WGHS Salutatorian. She plans to attend Cornell University in the fall. She will study government with an eye toward a career in international law.

Photo in text: Kathleen Clifford, holding her plaque, alongside teacher Kelsey Wood.

Awards, policy proposals mark Board session

The Watkins Glen School Board meeting May 7 honored outstanding winter athletes and featured the presentation of policy proposals from Superintendent Greg Kelahan and from a pair of WGHS seniors. Meeting.

Photo: Award certificates (above) honored two track athletes and the WGHS girls varsity basketball team.

The WGHS valedictorian, Joe Chedzoy, poses with salutatorian Kathleen Clifford during the awards ceremony.
Chedzoy valedictorian; Clifford salutatorian

The Watkins Glen High School 9th-12th Grade Academic, Athletic & Top Ten Percent Recognition Ceremony was held Wednesday evening, May 8 in the school auditorium, culminating in the announcement of the valedictorian, Joe Chedzoy, and the salutatorian, Kathleen Clifford. A list of the many award winners can be found at Schools.

'Freedom Writers' teacher speaks at WG

Erin Gruwell, the teacher whose class work inspired creation of a book titled The Freedom Writers Diary and the movie Freedom Writers, spoke to Watkins Glen students at two assemblies on May 7, and then met with student leaders at a luncheon. Schools.


Photo: Erin Gruwell at Watkins Glen High School.

Casino Night attendees gather around one of the game tables.
Casino Night draws crowd to Glen fire station

The Watkins Glen Fire Company's annual Casino Night at the Fire Station May 4th was a success again as the department raised funds to help it operate. Games of chance were plentiful, along with raffles, food and beverages.

Annual Used Book Sale set at new location

The annual Friends of the Watkins Library Used Book Sale this year is moving to a new location, scheduling book donation times and adding hours. Features.

Schuyler Habitat is ready to build 2nd house

Schuyler County Habitat for Humanity is ready to build its second house in Schuyler County at 306 Broadway in the Village of Montour Falls.

The site was bought last year and the property has been cleared and prepared for construction. Habitat.

Photo: At the Habitat site.

Capital project prompts tours of O-M buildings

Odessa-Montour School Superintendent Chris Wood (right) offered an overview of the district's proposed $16.9 million capital project and a tour of the O-M campus for any interested district residents on May 3 and May 7 in advance of a vote May 21. The project, Wood said, will not have any tax impact.

A long list of items that need upgrade or renovation in the district's three schools are included. "It's nothing sexy or fancy," said one official. Key among the renovations would be the Jack Davis Gym, which will become unusable without project help, officials say.

The capital project is one of the propositions accompanying the school budget vote on May 21. Voter approval is needed before the project advances to Albany and a vetting process by the state. Voting will be from 12 noon-8 p.m. in Hanlon Elementary School Room 12. A budget hearing is set for 6 p.m. May 7 in High School Room 152.

WGHS students visit O'Mara, Palmesano

State Senator Tom O'Mara (left) and Assemblyman Phil Palmesano (right) on April 30 welcomed a group of Watkins Glen High School students to the state Capitol. Instructor Travis Durfee (top right) accompanied the group. As part of their debate studies curriculum, the students have researched and debated a variety of issues. They went to the Capitol to meet their state representatives, discuss a variety of ideas, visit the state government complex, and watch live sessions of the Assembly and Senate. The group also attended a Capitol news conference in support of legislation the area legislators co-sponsor known as the "Student Journalist Free Speech Act."



For other recent Schuyler
County news, click here.


Visit Jerlando's Ristorante & Pizzeria

Three locations: in Watkins Glen, Horseheads and Montour Falls

Click here or on the photo at left to go to the Jerlando's website. There you will find information about all three locations, plus menus.

Left: The front of the recently renovated Jerlando's at Franklin and 4th Streets, Watkins Glen

To reach the Harbor Hotel website, click on the photo below
Watkins Glen Harbor Hotel
16 N. Franklin St.
Watkins Glen, NY 14891-1221
(607) 535-6116


For other recent Schuyler
County news, click here.

Looking to advertise on The Odessa File?

We are always looking for advertisers to help promote their businesses and, by extension, our region. For a list of Odessa File Ad rates, click here.

Anyone wishing to contribute to The Odessa File -- which is dependent on advertising and donations -- may do so through a Paypal link in the left column of this page or by sending a check to The Odessa File, P.O. Box 365, Odessa, NY 14869.

Mechanical Meltdown places 37th at Worlds

Schuyler County's youth robotics team, Mechanical Meltdown, placed 37th among 320 competing teams -- and 2nd among 17 New York teams -- at the April 23-28 FIRST (For Inspiration and Recognition of Science and Technology) Worlds in Detroit and Houston. For the second year running, the team earned the opportunity to meet in Detroiit with youth from across the globe and compete using the robot which they designed, built, and programmed over the past 7 months. The Detroit event drew a crowd of 43,000 people from 37 countries, making it the world's largest celebration of Science, Technology, Engineering and Math (STEM) for youth.

There are 7,000 teams worldwide.The Schuyler team advanced through qualifying events against 56 other teams in the East. It is part of FLARE (Finger Lakes Area Robotics Education), open to youth in grades 7-12 attending any school in the region or home-schooled. The group meets regularly in Watkins Glen. For information, call Kathy at (607) 546-2207 or email ftcflare@gmail.com.

Photo: Members of the Mechanical Meltdown team.

Woodstock 50 investor pulls plug on festival, but Lang vows to find other financial backing

The Woodstock 50 festival scheduled for Aug. 16-18 at Watkins Glen International has been canceled, according Billboard magazine quoting Dentsu, one of the festival's main investment arms. The cancellation was confirmed by Schuyler County Administrator Tim O'Hearn, who said that while there seems to be some dispute among the festival's various producers -- "It's been a multi-faceted effort" -- and while promoter Michael Lang had yet to acknowledge the cancellation, "as far as I'm concerned, it's canceled. We're extremely disappointed by the news. But it's their decision." But Lang (pictured at right) threw a curve Monday night when he wrote on Facebook that "we will of course be continuing with the planning of the festival and intend to bring on new partners. The bottom line is, there is going to be a Woodstock 50th Anniversary Festival, as there must be, and it's going to be a blast." Said Dentsu in the morning: "Despite our tremendous investment of time, effort and commitment, we don't believe the production of the festival can be executed as an event worthy of the Woodstock brand name while also ensuring the health and safety of the artists, partners and attendees. As difficult as it is, we believe this is the most prudent decision for all parties involved."
Pulling the plug on Miley. Column.
Article in Pitchfork summarizes plight. Article.

Watkins holds its annual prom at Logan Ridge

The Watkins Glen High School prom was held Saturday night, April 27, at the Logan Ridge Estates in Hector. For a look at the evening, see Prom.






Photo: Students dance to the music at the annual WGHS prom.

Odessa-Montour holds its annual prom at WGI

The Odessa-Montour High School prom was held April 26 at the Watkins Glen International Media Center. This year's theme: Golden Splendor. For a look at the evening, see Prom.

Photo: Students arrive at the Media Center.

Fazzary counters Trappler appeal arguments

Schuyler County District Attorney Joe Fazzary was in Albany April 25 to present a rebuttal argument to one presented by an attorney representing convicted murderess Alice Trappler at an appeal hearing. Trappler was convicted in 2013 of 2nd Degree Murder and Conspiracy in the shooting death in 2012 of Daniel Bennett in his Town of Dix home -- a case built on circumstantial evidence. Trappler.

Photo: Alice Trappler (File photo)

Envirothon: Bradford
is top Schuyler team

The "Bush Buddy Club" team from Bradford Central School wins the Schuyler County title at the Southern Tier Envirothon in Owego. Bradford's "Los Toros" team was second, and Odessa-Montour's "Martens" third. Envirothon.

Photo: Alivia Phenes of the winning Bradford team. (Provided)

Houseknecht honored as Student of the Month

Odessa-Montour High School senior Dylan Houseknecht was honored April 25 by the Watkins-Montour Rotary Club as its O-M Student of the Month for April. Houseknecht was introduced by wrestling coach Dan Batchelder, who said the secret of Houseknecht's success and popularity stems from one word: "Character. He's mature, and a very good role model in terms of work ethic and goal-setting." Houseknecht, an All-State football player, was crowned this year as the New York State Division 2 wrestling champion. He will attend SUNY Cortland, where he plans to play football and wrestle while studying criminology with an eye toward becoming a State Trooper. "I never would have dreamed I'd have a year like this," he said.

Photo: Dylan Houseknecht at Rotary

WGHS's 3rd marking period Honor Rolls

Watkins Glen High School has unveiled its High Honor Roll, Honor Roll and Merit Honors for the third marking period of the 2018-19 school year. Honors.

With future NASCAR changes, 'nobody is safe'

Watkins Glen International President Michael Printup told Watkins-Montour Rotarians Thursday at their weekly luncheon meeting that:

1. "Change is coming in NASCAR" with a reduction in races by 10 or 12 in 2022 or 2023. "Nobody is safe" from the track reduction knife, he said, although investments in the WGI track by owner International Speedway Corp. and the annual success of the track in drawing sell-out crowds might bode well for its continuation as a regular stop on the NASCAR circuit.

2. More than 300 acres of WGI land leased to a large Florida firm for the solar farm generation of 55 megawatts of alternative energy is on track for a groundbreaking in 2021. The energy has been sold in megawatt blocks to large customers like the SUNY system and Empire Development.

3. The Woodstock 50 organizers missed their scheduled ticket-sale date (April 22) because they failed to meet a permit deadline. The state Department of Health and Schuyler Legislature each hold 50% of the permit rights, he said. A big miss, he said, was a failure to provide a detailed listing of where State Police assigned to the festival would be positioned.

Photo: WGI President Michael Printup at Rotary

A covering is removed, unveiling the three-sided sign detailing the history of Watkins Glen as a canal town.
Waterfront sign extols Glen's link to Erie Canal

Representatives of the Erie Canalway National Heritage Corridor and the New York State Canal Corporation were joined by local officials Wednesday to unveil a new three-sided sign at Seneca Harbor Park in Watkins Glen. The sign outlines the history of Watkins Glen as a canal town and includes a map to help visitors locate nearby services. Said emcee Judy McKinney Cherry, executive director of the Schuyler County Partnership for Economic Development: "This sign provides deep acknowledgement of the incredible impact the Erie Canal had in establishing Watkins Glen as a major economic center." The sign is one of 44 located in 32 communities around the state whose histories are linked to the Erie Canal. Also on hand: State Senator Tom O'Mara, Assemblyman Phil Palmesano, Montour Falls Mayor John King, Schuyler Legislators Jim Howell, Mark Rondinaro and Carl Blowers, Watkins Village Trustees Lou Perazzini and Nan Woodworth, and Schuyler County Administrator Tim O'Hearn.

Photo: Eric and Mary Beth Hollenbeck study the sign.

Red Cross launches free-smoke-alarm drive

The Finger Lakes Chapter of the American Red Cross held a Sound the Alarm Kickoff Wednesday at the Watkins Glen Harbor Hotel as part of a national drive to install 100,000 free smoke alarms to mitigate the threat of home fires. The Finger Lakes Chapter will, on May 11, have volunteers stage at the hotel and then go door-to-door to install free smoke alarms, and help families create home fire escape plans. Volunteers will also be visiting homes across the Chapter's six counties throughout the two-week period of the national program, April 27-May 13. For more information, you can visit www.soundthealarm.org/wcny.

Photo: State Senator Tom O'Mara spoke at the Finger Lakes Chapter kickoff at the Harbor Hotel. In the background: Brian McConnell, the chapter's Executive Director.

Groundbreaking kicks off hospital expansion

The $10.3 million project that will add a medical-surgical inpatient unit to Schuyler Hospital and lead to further renovations was symbolized with a groundbreaking ceremony Tuesday morning at the hospital attended by officials from around the region. Project.

Photo: Schuyler Hospital President/CEO James Watson served as emcee.

Jeannette Frank to retire after 40 years at Arc; Schuyler and Chemung units joining forces

The Arc of Schuyler's Executive Director for the past eight years plans to retire on July 1. Meanwhile, the Arc of Schuyler Board of Directors, after considering its options for leadership transition, has chosen to enter into a management services agreement with The Arc of Chemung. The long-range plan is to unify the chapters. Business.


Photo: Jeannette Frank

Bartow plans run for Schuyler Legislature

Democrat Paul Bartow of Tyrone has announced his candiidacy for a seat on the Schuyler County Legislature. Bartow is president of the Schuyler County Historical Society, and a former educator. The election is on Nov. 5th. Government.

Photo: Paul Bartow (Photo provided)

Tom Carson dies:
Tom Carson has passed away. He died Monday evening, April 22, two days after he was visited (story below) by his fellow firefighters. Messages of condolence, and of thanks for the impact he had, have been growing on-line, notably at the Schuyler County FireWire on Facebook.
Scores of firefighters paid visit to Tom Carson

Firefighters from around Schuyler County, along with other emergency personnel, gathered in Montour Falls on April 20 and drove to Tom Carson's nearby house, to pay their respects to the longtime firefighter and former fire chief as he waged his battle with cancer. People.

Photo: About 60 visitors shook hands with or hugged Tom Carson as he greeted them from his wheelchair.
To reach Tom Carson's obituary, click here.

Dr. Benjamin Saks introduces his sister Jessica, right, on the Schuyler County Courthouse steps.
Saks starts judge run from courthouse steps

Republican Jessica Saks made her formal announcement of candidacy Monday for the post of Schuyler County Judge -- issuing it from the steps of the Schuyler County Courthouse. A crowd of about 60 supporters were on hand, cheering -- with one heckler who Saks said afterward had recently lost a custody battle in which Saks represented the man's wife. Saks was introduced by her brother, Dr. Benjamin Saks, who pointed out that if his sister wins, she will be the first female elected to the post in Schuyler. Candidate Saks, who said she brings "a sense of fairness and independence" to the campaign, promised to run as an independent if she fails to win the Republican Party nomination. That nomination will be decided by the party following the retirement June 1 of current judge Dennis Morris. Thus far, Democrat Matthew Hayden and Republican Steven Getman have announced runs for the bench, with Republican Dan Fitzsimmons expected to follow suit.

Photo: Jessica Saks on the courthouse steps.

A column by Odessa Mayor Gerry Messmer

The mayor provides us with his fourth in a series of columns on what is happening in Odessa. Column.


Photo: Odessa Mayor Gerry Messmer

Drawing determines ballot positions at O-M

The upcoming election for a pair of three-year seats on the Odessa-Montour School Board holds no drama -- there are two candidates running unopposed. But a time-honored tradition to determine ballot positions was held Monday in the district office when Superintendent Chris Wood drew the names from a cup, the first one drawn earning the top ballot spot. That went to newcomer Alyssa Wixson, while the second went to Karen Rock, who has held a seat on the board since 2004. The election -- along with the budget vote -- is May 21 from noon to 8 p.m. at the Hanlon Elementary School. A budget hearing and Meet the Candidates Night is scheduled for Tuesday, May 7 at 6 p.m. in the High School Distance Learning Room (#152).

Photo: Superintendent Chris Wood opens one of the sheets drawn from the cup on the table.

A Nissan Sentra is carried from the scene of the 5-car accident.
One injured in 5-car Alpine Junction accident

One person was sent to Schuyler Hospital and three cars were towed from the scene after a five-car accident at about 6 p.m. Sunday at Alpine Junction, the intersection of Routes 13 and 224 in the Town of Cayuta. Officials said a southbound jeep Wrangler driven by a Rochester man struck the rear of the first of three southbound cars slowing for a traffic light, glanced off to the right, struck the curb and veered back in front of the three cars and hard into the rear of a Nissan Sentra stopped at the light. The first car that was struck rammed the one in front of it, which in turn rammed the first of the three slowing vehicles. The driver of the Sentra, a 43-year-old Corning man, was taken by Schuyler Ambulance to Schuyler Hospital with minor injuries. The Sentra, Jeep and first car struck were towed. The other two cars were driven from the scene.

Photo: The Jeep and the Sentra. Both were towed.

Seneca Indians host BBQ at Moose Lodge

The Seneca Indians varsity baseball team raised funds Saturday through a chicken barbecue held at the Montour Moose Lodge. Team members took an active role in preparing the meals. Sports.

Photo: Chickens called attention to the barbecue by positioning themselves next to the road.

Easter Egg Hunts were popular stops

Easter Egg Hunts were held Saturday, April 20 at Lafayette Park in Watkins Glen (sponsored for the fourth straight year by Cabins to Castles on Seneca Real Estate, and expanded to include two bounce houses), at the Glen Baptist Church, and on Odessa-Montour High School's athletic field. As usual, the turnouts were large and enthusiastic. Features.

Photo: Beatrice Hayden, 7, gathered lots of plastic eggs, with plenty of candy inside them.

Fatal accident occurs near Alpine Junction

A 50-year-old Campbell woman, Annette M. Osborn, was pronounced dead at the scene April 18 following a three-vehicle accident at 12:56 p.m. on Route 13 in the Town of Cayuta, near Alpine Junction.

The Schuyler County Sheriff's office said Osborn's southbound car crossed the center line and struck the side of a car driven by Corrine B. Taylor, 25, of Elmira, and then struck, head-on, a truck driven by Douglas M. Collins, 34, of Cayuta. Taylor was transported to Cayuga Medical Center and treated for minor injuries. Collins and his passenger, Brian L. McClean Jr., 22, of Cayuta, were transported to Robert Packer Hospital for treatment of several fractured bones.

Responding to the scene were the Odessa, Montour Falls and Community Fire Departments; Schuyler County, Erway and Bangs Ambulances, and Guthrie Air Helicopter. A State Police Accident Reconstruction Team assisted in the investigation.

Photo: Traffic was directed at Alpine Junction away from the accident scene, located a mile north on Route 13.

Arc holds open house; Cargill presents check

The Arc of Schuyler hosted a public open house on Tuesday, April 16, for its new food manufacturing facility, Glen Copack, and received a check for $20,000 from Cargill, the first installment of a three-year $60,000 pledge from the company. Business.

Rotary honors Patel as Student of the Month

Watkins Glen High School senior Kishan Patel (right) was honored April 11 by the Watkins-Montour Rotary Club as its WGHS Student of the Month for April. Patel was introduced by teacher Travis Durfee, who described the honoree as "someone who embodies the spirit of effort and hard work" and who "exceeds teachers' expectations. He is a pretty unique individual." Patel, a member of the Robotics team competing later this month in the World competition in Detroit, will attend Yale University in the fall, majoring in Computer and Data Science and studying Artificial Intelligence. He hopes to eventually work for the government or "in my own start-up." He thanked Durfee and other teachers for challenging him, and his parents for their guidance and inspiration.

Burglar gets 12 years in prison
A 31-year-old Trumansburg man has been sentenced in Schuyler County Court to 12 years in state prison following guilty pleas to charges he burglarized two Town of Hector homes in 2018. Government.

A Ben & Jerry's employee, left, hands a cone to a customer during the Watkins Glen shop's Free Cone Day.
Annual Free Cone Day draws a crowd in Glen

The 40th annual Ben & Jerry's Free Cone Day -- a staple at the ice cream chain's shops around the world -- drew a crowd April 9th to the Ben & Jerry's on Franklin Street. The 12-8 p.m. event often saw a line through the store and out the door -- a turnout encouraged, no doubt, by the sunny skies and relatively balmy temperatures.

Signings held at WGHS for senior athletes

Watkins Glen High School seniors Collin Baker and Taylor Kelly held signing ceremonies April 8 in the school library -- Baker signing a Letter of Commitment to SUNY Brockport, where he will play football; and Kelly a Letter of Intent to Corning Community College, where she plans to play basketball. Sports.

Flag at the finish line awaits runners on the WGI race track.
6th annual Arc Grand Prix Run is a chilly one

Hundreds of runners and walkers were registered for the 6th annual Arc Grand Prix Run at Watkins Glen International on what proved to be a chilly, 40-degree morning. Race.

A column from Assemblyman Phil Palmesano

The Assemblyman (R,C,I-Corning) says the new state budget devised by Governor Cuomo and the Democrats is easily the worst he has ever seen, turning its back as it does on Upstate. Column.


Photo: Assemblyman Phil Palmesano

Joe Bantelman of Fairport brought his Ford dealership model along with his die-cast car collection, a highlight of the Model Car Show.
Model Car Show is a hit at Research Center

The 6th annual Model Car Show drew a steady crowd April 6 to the host site: the International Motor Racing Research Center in Watkins Glen. Model and die-cast cars from a wide range of collectors were featured, along with a new twist provided by the Rochester LEGO User Group: LEGO-built 1/8 scale race cars and a pinewood derby-like track for LEGO cars built by visitors of all ages from kits for sale ($6) at the event.

Photo: A Lego pinewood derby-like track with lego cars attracted kids of all ages.

An electric car maneuvers through the autocross course at WGI
15th annual Green Grand Prix held at WGI

The 15th annual Green Grand Prix -- an event that puts a spotlight on motoring technology that aims for a cleaner environment through engine and driving efficiencies -- was held April 5th at Watkins Glen International. It featured a panel discussion, a Fuel Economy Rally, and an autocross (above) in the parking lot outside the garage. All events were sanctioned and sponsored by the Sports Car Club of America. It all kicked off Opening Weekend activities at WGI, which include the annual Arc Grand Prix Run Saturday morning and race track laps by personal vehicles from 10 to 3 Saturday.

WGHS student Katie Losey throws from her knees during the Kickball Classic's BattleBall, between students and teachers.
Kickball Classic raises McDonald House funds

The third annual Watkins Glen Kickball Classic and Family Fun Night held April 5th at the Watkins Glen High School Field House drew a sizable crowd enjoying a number of activities: a kickball game involving faculty, kids games, raffles, face painting, a gift basket silent auction, a book exchange, a 50/50 raffle, and concessions. All proceeds go to Ronald McDonald House Charities. Travis Durfee, president of the Watkins Glen Faculty Association, said "several WGFA volunteers make the event happen, and a few others -- including Tracie McIlroy, who has helped coordinate the event every year" but now is nearing retirement. "She's a gem and we're going to have big shoes to fill in her absence next year."

Photo: A student reaches in vain for a ball while wearing goggles that disorient the sense of sight, along the lines of alcoholic impairment. The experience was part of the SCCUDD (Schuyler County Coalition on Underage Drinking and Drugs) booth at the Kickball Classic. For more on SCCUDD activities, see People.

Getman announces County Judge candidacy

Schuyler County Attorney Steven Getman has announced that he is campaigning for the position of County Judge, a job that will become vacant with the retirement at the end of May of the incumbent, Dennis Morris. Getman, a lifelong Republican, says he is "uniquely qualified" for the role by his experience. The election for the 10-year post will take place in November. People.

Photo: Steven Getman (Provided)

Linda Confer of Elmira Savings Bank, left, chats with Katie Strawser of the Food Bank of the Southern Tier during the Business Expo.
Networking takes center stage at annual Expo

The Watkins Glen Area Chamber of Commerce's 13th annual Business Expo was held April 3rd at the Watkins Glen Community Center, offering businesses from the Twin Tiers an opportunity to showcase their products and services and to network, establishing new business connections. The first hour of the event was open to the public, and the last two, sponsored by Elmira Savings Bank, served as a mixer for Chamber members.

Mayor Leszyk, 2 trustees take oaths in Glen

New Watkins Glen Mayor Luke Leszyk was sworn into office April 1st along with trustees Lou Perazzini and Nan Woodworth and village justice Steven Decker. Government.

Photo: Luke Leszyk takes the oath of office as mayor.

O'Mara, Palmesano rip new state budget

The New York State budget approved April 1 by the Democrat-controlled Legislature comes under fire from State Senator Tom O'Mara and Assemblyman Phil Palmesano. The budget is "bad news for taxpayers," says O'Mara. It shows local roads don't matter, adds Palmesano. Government.

Photo: Assemblyman Phil Palmesano.

A sleepy Princess Winnifred (Maria Brubaker) leans on the Minstrel (Scott Brubaker) as the Jester (Nate Farnsworth) watches.
WG's Once Upon a Mattress ends 3-day run

The Watkins Glen High School Class of 2019's spring musical, "Once Upon a Mattress," was presented for the third and final time Sunday, March 31 in the WGHS Auditorium. Play.

Looking to advertise on The Odessa File?

We are always looking for advertisers to help promote their businesses and, by extension, our region. For a list of Odessa File Ad rates, click here.

Anyone wishing to contribute to The Odessa File -- which is dependent on advertising and donations -- may do so through a Paypal link in the left column of this page or by sending a check to The Odessa File, P.O. Box 365, Odessa, NY 14869.

For other recent Schuyler County news, click here.


For other recent Schuyler County news, click here.

Want to e-mail this website? Just click below.

Check out our Wine and Tourism page
We've updated our Wine and Tourism Page, with links to recent Chamber of Commerce blogs. Check it out here.

Want to contact us?
You can write to: P.O. Box 365, Odessa, NY 14869
You can call: (607) 594-3594
You can email:
publisher@odessafile.com

For other recent Schuyler County news, click here.

Area schools' Honor Rolls are here.
Area historical photos can be found on History.
For full coverage of the 2013 Alice Trappler murder trial, you can click here.

For other recent Schuyler County news, click here.




Click on the ad above for more information.

------------

Click here or on the ad above to reach the Schuyler County Partnership for Economic Development website

--------------------------------

Click on the ad above to reach the Rasa Spa website.

------------

--------

Would you like to help reduce underage alcohol use and drugs in Schuyler County? Then the Schuyler County Coalition on Underage Drinking and Drugs is for you! We are looking for parents, students, concerned community members and professionals to join our cause in making Schuyler County a drug- free, safe environment for families and youth. We need you to help make this social change. Please visit our website here to find out how.

Still available: Tony Vickio's book, titled "Shifting Gears." You can order it on his website here.

---------



Dealer/collector looking to buy groups of pre-1970 paper memorabilia: cards, magazines, posters, programs etc. Call Charlie Haeffner at 742-2772.

229 S. Catherine St., Montour Falls
(607) 210-6600

We also have a Business Card Page. Click here.

----------------

Read The Stoneware of Havana, N.Y. and Its Makers
by Allen F. Sweet.

A history of the manufacturing of Stoneware in that village (Montour Falls) from 1850-1888. More than 100 color photos.

Available at O'Shaughnessy Antiques in Watkins Glen and at the Schuyler County Historical Society Museum.

-----------

A Christian-based autobiography written by Melinda Kreischer, pen name for a long-time Finger Lakes area resident. Ordering information can be found here.

----------

My Wild Ride: The Untamed Life of a Girl with No Self-esteem, an autobiography by ex-Throughbred trainer Susan Bump -- who grew up in Montour Falls -- is now available in e-book formats at major retailers including Amazon.com

------------

Click on the ad below to go to the Schuyler County Transit schedule.

-----------

The Elizabeth Amisano Ovarian Cancer Education Fund
Live Like Liz, Inc.
P.O. Box 434
Watkins Glen NY 14891
www.LiveLikeLiz.org
LiveLikeLiz@yahoo.com

---------

----------------

A novel by Steve Piacente about a military cover-up, and about the ethical boundaries of journalism. For a closer look, click here.

---------

The author, J.N. Brown, is a 2005 graduate of Odessa-Montour High School. He works at Corning Inc. To visit his website, click here.

----------

An account of a daughter's eating disorder and her mother's seeming helplessness and desperation in the face of it -- and yet a story of hope, love and survival, and a lifeline to other parents dealing with obsessive behavior. $17.95 from ecwpress.com

-----------

A self-help guide to understanding the role of emotions, this book offers a four-step path to emotional mastery and freedom. $15.95 from Infinitypublishing.com

-------

We also have a Business Card Page. Click here.

------------------
Check out our list of readers who have contributed to keeping this site going. Sponsors.

The number of visits to this site has been steadily growing -- about 20,000 a week -- as readers in all 50 states and dozens of countries check out what's happening in Schuyler County.

Statistics are from an online tracking service, DeepMetrix Live Stats.

-------
We also have a Business Card Page. Click here.

--------

An eternal message of lights, hope and faith

The week following Susan Haeffner's passing was fraught with signs -- most of them light-based, and one in the form of a vision. Here the editor relives those days in an effort to pass along a message of hope and faith. Message.

Above: The Aurora Borealis (From the Internet--as seen in Scandinavia)

-----------
Oh, the famous faces I've seen

The editor has been thinking about fame (a commodity foreign to him personally), and about the famous people he has encountered. Some thoughts on the subject. Famous.

The Sound and the Silence: A Memoir
Some things in life can mean a great deal -- can embody hope and dreams ... and memories. The sailboat is one such thing for the author. Silence.
---------

Some sports stories and essays inside
Check out our sports related stories and essays, located at the bottom of the Sports Page.

Some special feature packages
From stories of life years ago along Steam Mill Road, to stories by the editor -- you can find them at the bottom of Features.
---------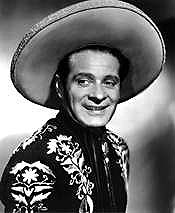 The editor's long search for some childhood icons
When he was a child, the editor let fear get the better of him while he was watching a pair of beloved TV heroes in peril. The scar from that experience lingered for decades. For a journey through what the editor's son calls "a weird obsession," click here.
Above: One of the heroes in question.
------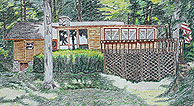 A cabin in the woods
The editor travels, figuratively, back in time to an old haunt, familiar faces and warm memories. Cabin.