--------------
Seneca Harbor Station & Captain Bill's
To reach the website of the Seneca Harbor Station and Captain Bill's, click here.
For job openings, click here
-------------
Senka Agency

We pride ourselves on providing outstanding customer service.
We truly care about each and every client.
Give us a call or stop in and see why so many people have switched.
Monday-Friday 8:30-5:00.
After hours and weekends by appointment.
Always "Working to Serve YOU Better"
-----------
Click on the ad above to visit the Visions Credit Union web site -- you deserve a financial partner that has your best interest in mind!
------------
Watkins Glen Supply, Inc.
P.O. Box 70
2768 State Route 14
607-535-2454
wgsupply@gmail.com
www.wgsupplyny.com
_____________
Pavilion, Picnic Area, BBQ Pit available with reservation.
Memorial Day Service
every Memorial Day 11 a.m.
Check out this beautiful park.
Forms for engraved bricks or benches are available at
visitors center or at schuyleramericanlegion.com
Questions? Call Clayton Snow
607-742-5565
--------------------
The Odessa File's
Primary Pages
Sports
People
Features
Business
Government
Forum
Schools
PSA
Calendar
History
Obituaries
Wine & Tourism
Classifieds
Agriculture
Columns

We also have a Business Card Page. Click here.

Odessa Wine
and Spirits
We are located on Main Street in Odessa, next to the Tompkins Trust Company branch.
Send us an email to sales@odessawinesandspirits.com to let us know what you would like us to have in stock.
Free wine tasting every Friday.
-----------
SCT Computers
Apple Certified Technicians
Microsoft Certified Systems Engineers
A+ Certified Technicians
Visit us at 306 N. Franklin St., Watkins Glen, 607-535-2495
or
124 Main St., Penn Yan
(315) 694-7399
Email:
Support@SCTcomputers.com
www.SCTcomputers.com
----------------


Your authorized FedEx ship center
M-F 7:30-5:30 (Cut off time 3 pm)
Sat. 10-2 (no pickups)
306 N. Franklin Street
Watkins Glen NY 14891
607-846-7377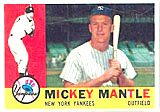 Dealer/collector looking to buy groups of pre-1970 paper memorabilia: cards, magazines, posters, programs etc. Call Charlie Haeffner at 742-2772.

Click on the ad below to go to the United Way of Schuyler County website.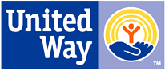 ---------------
For your convenience, we have installed the link below to make donations to this website easier. Now you can utilize your PayPal account or your credit card.

--------------
We also have a Business Card Page. Click here.
-------------
We also have a Business Card Page. Click here.
----------------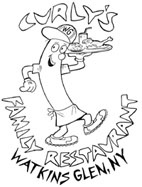 Curly's Restaurant is a page sponsor -- of our People Page. People.
Other page sponsors:
Business -- Sidle Insurance
Sports -- Cayuga Medical Ctr.
Features -- Cabins to Castles Real Estate
Government -- Specchio Ford
Schools -- Watkins Sporting Goods
Calendar -- Hi-Lites
Forum -- Warren Real Estate
------------------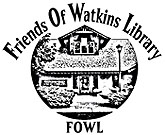 To reach the FOWL website, click on the logo above.
-----------
To go to Jim Guild's Famous Brands website, click on the drawing above or here.
-----------------
Our Primary Pages
Sports
People
Features
Business
Government
Forum
Schools
PSA
Calendar
History
Obituaries
Wine & Tourism
Classifieds
Columns
-----------
The IBEW Local 241 is a sponsor of this website
We also have a Business Card Page. Click here.
---------
Click below to go to the
Rotary Club website.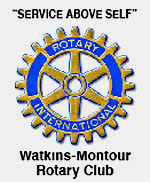 ----------

To reach the website of the Five Rivers Council, Boys Scouts of America, click here or on the logo above.
--------
To reach the Watkins Glen School District website, click here.
--------------
Check this out:
-------------
Contact this website at:
publisher@odessafile.com
----------------
4 Novels by the editor
Island Nights
Excerpt here.
The Islander
The entire novel:
Cabins in the Mist
Excerpt here
The Maiden of Mackinac
Excerpts Maiden
---------------


Click on ad below to reach Schuyler Hospital's website.

O-M girls edge Moravia in tune-up for tourney

The Odessa-Montour High School girls varsity basketball team improved to 13-7 Thursday night with a 47-46 victory over Moravia in a tune-up for the Section IV, Class C tournament, which starts next week. O-M's first opponent: Watkins Glen, on Wednesday. Sports.

Photo: O-M's Kara Reese drives past a Moravia defender.

Sectional seedings: O-M, Glen girls to meet

The Odessa-Montour and Watkins Glen High School girls varsity basketball teams will meet in the opening round of the Section IV, Class C Tournament at 6 p.m. Wednesday, Feb. 26 in the O-M gym. O-M, seeded 8th, defeated the No. 9-seeded Watkins Glen 44-36 on Jan. 29. The Watkins Glen boys, seeded No. 1, open sectionals at 6 p.m. on Tuesday, Feb. 25 at home against No. 16 Sidney.

Section IV admission prices are $6 for adults and students ages 11 and up, and $4 for seniors citizens and children 10 or under.

Prelims set field for Section IV swim finals

The Class C Boys Prelims were held Wednesday at the Watkins Glen High School pool. Sports

Photo: WG's Jordan Avery in the 200 Free Relay.

3rd marking period Honor Rolls at O-M

Odessa-Montour Junior/Senior High School has unveiled its High Honor and Honor Rolls for the third marking period of the 2019-20 school year. Honors.

Watkins Glen boys win IAC division title, 60-50

The Watkins Glen High School boys varsity basketball team -- with 18 points each from Isaac McIlroy and Adam Pastore -- defeated Waverly 60-50 Tuesday night in a playoff for the Interscholastic Athletic Conference Large School South Division championship. Next up for the Senecas: the IAC Large School Championship game at Tompkins Cortland Community College at 7:45 p.m. Friday against North Large School Division champion Whitney Point. Sports

Photo: Watkins Glen's Isaac McIlroy celebrates the victory.

A legal column from Ziff Law's Jim Reed

Attorney James B. Reed of the Ziff Law Firm in Elmira offers this regular column, tackling issues that you might encounter in your daily lives. This time: "NY has some good news for people renting limos." Column.




Left: Attorney Jim Reed

For more information on the ad below, click here.

We honor...The Essentials of Schuyler County

A dozen women and a dozen men populate this committee-selected group of outstanding Schuyler County residents or natives who have impacted life here or elsewhere. None is in the Schuyler County Hall of Fame, but perhaps will be. Essentials.

An e-mail issue
One of my e-mails has developed a stubborn streak: most items don't seem to be coming through on it. Use this one, which I'm incorporating in the links at the bottom of each page:

Don't use Google to access this site
A few people have complained that they cannot access The Odessa File. If you know any of these people, tell them the problem is with Google, and that simply clicking on the Google link to this website often doesn't work. The screen comes up blank. Instead, have them type in odessafile.com (nothing more and nothing less) in the address line and hit refresh. That should solve the problem.
So ... avoid Google, at least for now.



Dealer/collector looking to buy groups of pre-1970 paper memorabilia: cards, magazines, posters, programs etc. Call Charlie at (607) 742-2772.

And inside

--The Mechanical Meltdown youth robotics team advances to the regional championship on March 14 at SUNY Polytechnic Institute, Utica. People.

The 14th annual Business Expo at the Watkins Glen Community Center is April 1, with registration ongoing now. Business.

For Part 1 of "Schuyler County and Me," reprised, Click here.
For Part 2, click here.
For Part 3, click here .
For Part 4, click here.
For Part 5, click here.

******
The Editor's Columns

--Obituaries--
Death Notices on the Obituary Page.

Rowan Manning Schockner, 63, of Watkins Glen.
Joann G. LaFever, 91, of Beaver Dams.
Diana R. Weeks, 70, of Hector.
Rachel Vickio, 106, of Watkins Glen.
Harold H. Reeve, Sr., 90, of Cayuta.
Katlyn Margaret-May Kernan, 20, of Watkins Glen.
Duane Mahlon Kernan, 2, of Watkins Glen.
Peter O. Argetsinger, 69, of Sebring, Fla., and Watkins Glen.
Nola M. Heal, 79, formerly of Alpine.
Timothy L. Parrott, 69, of Montour Falls.
Gary Robert Pappa, 71, of Rock Stream.
Ida White, 98, of Hector.
(For earlier Vedder & Scott obituaries, click here.)

Editor's Note
Debbie Stayer Kelly of Burdett -- a lifelong Schuyler resident, a single parent of two sons and a highly praised Cornell employee -- has Stage 4 cancer as well as a rare genetic mutation called Lynch Syndrome. She is facing a large financial burden as her battle continues.
Her Cornell colleagues have created a GoFundMe page for her that you can find right here. An update can be found by clicking on the Updates button on that site. I hope we all can help out.



Phoning The Odessa File?
You can reach us at (607) 742-2772
or reach us by email at chaef@aol.com


A column by State Senator Tom O'Mara

New York State Senator Tom O'Mara provides us with a weekly column from Albany. This week: "Law and order cannot take a back seat." Column

Left: State Sen. Tom O'Mara

Kara Reese, Rotary's O-M Student of the Month for February.
Chapman, Reese: Rotary's Students of Month

Odessa-Montour High School seniors Hannah Chapman and Kara Reese were honored Thursday by the Watkins-Montour Rotary Club as its Students of the Month for January and February, respectively.

Both were introduced by the district's Dan Batchelder, who described Chapman as "not afraid to tackle anything difficult" and as a person who has high standards "and will do anything to achieve them." Chapman, a member of the O-M volleyball and basketball teams, plans to become a physician or Physician's Assistant.

Batchelder said Reese -- an O-M swimmer and basketball player and, like Chapman, an Honor Roll student -- is "a tremendous leader in sports or the classroom ... someone her classmates look up to." She plans to attend Keuka College to prepare for a career in Environmental Science.

Photo: Hannah Chapman, Rotary's O-M Student of the Month for January.

Exhibit honors 100 years of hospital care

The Schuyler County Historical Society is honoring the 100th anniversary of the chartering of Schuyler County's first hospital with a speical exhibit. Features.

Click the ad below to reach the Hazlitt 1852 website.
Click here to reach the Hazlitt 1852 Facebook page.

Want to phone The Odessa File?
You can reach us at (607) 742-2772


This week's deals at Famous Brands

We are carrying the weekly ad showcasing the latest deals available at Jim Guild's Famous Brands store on Franklin Street in downtown Watkins Glen. For a look, click here.
To reach the Famous Brands website, click here
or on the drawing above.

State Senator Tom O'Mara, left, and Assemblyman Phil Palmesano pose with Rotary Student of the Month Travis Hill after Thursday's Rotary Club luncheon. The two veteran legislators were guest speakers at the annual joint Rotary Club-League of Women Voters gathering at the Elks Lodge, discussing "The State of the State."
Rotary honors Travis Hill as Student of Month

Watkins Glen High School senior Travis Hill was honored Thursday by the Watkins-Montour Rotary Club as its WGHS Student of the Month for February. Hill was introduced by teacher Nils Watson, who said the honoree "is a fine example of success at WGHS" and "a role model in the areas of work ethic, commitment and positivity." Hill, a member of the National Honor Society who competes in both soccer and baseball, "is a leader among his peers," said Watson, who has both taught and coached him. Hill plans to attend the Rochester Institute of Technology and study Computing Security.

Photo in text: Travis Hill addresses the Rotary Club.


When regret comes calling ...

The editor experiences a fevered dream and an illness that leaves him weak ... and a bit philosophical. Column.

------

Anyone caring to advertise may contact the publisher, Charlie Haeffner, at publisher@odessafile.com for information.

A column by Odessa Mayor Gerry Messmer

The mayor provides us with his sixth in a series of columns on what is happening in Odessa. This time: "Odessa Water Quality, the elephant in the room." Column.



Photo: Odessa Mayor Gerry Messmer

Available on Kindle:
The Maiden of Mackinac

This story -- which spans 700 years and ranges from our region to Northern Michigan -- tells of a quest for the truth behind a legend ... the legend of a Native American maiden reputed to be centuries old. It was written by Charlie Haeffner, and is available now on Kindle at Amazon.com. To see the ad, click here.

Left: Cover art by Jon Haeffner

This flying friend checks out the accumulation on a porch railing.
During the snowstorm ... the birds were posing

Maggie Field provided us with photos of birds at and near her feeders snapped during Friday's snowstorm -- a day when school was canceled and most humans had the luxury of staying indoors.


Photo in text: The snow was falling and the wind blowing.

Investigators were at the scene Wednesday morning following Tuesday's house fire.
Victims identified in Town of Reading house fire
Two people died Tuesday, Nov. 4 in a house fire at 3320 County Route 28 in the Town of Reading. The Schuyler County Sheriff's Department withheld the victims' names "pending positive identification," but a TV report Wednesday -- featuring family members sharing their grief on camera -- identified the two as 20-year-old Katlyn Kernan and her nephew, 2-year-old Duane Kernan.
The blaze -- the cause of which was still being investigated Wednesday -- was first reported about 10 a.m. Tuesday, with heavy smoke lifting from the scene. Tankers from multiple departments raced to the house, and parts of Route 28 were closed. The house is located near the Castel Grisch Winery.
Donations sought for grieving family. People.
GoFundMe account set up here.

Monthly column from Cooperative Extension

Cornell Cooperative Extension of Schuyler County is providing a monthly column here on its ongoing educational activities and offerings. The tenth column -- "Free Summer REACH program offered at OMCS" -- is by O-M REACH Program Coordinator Melinda Brewster (left). Column.



For other recent Schuyler
County news, click here.


Visit Jerlando's Ristorante & Pizzeria

Three locations: in Watkins Glen, Horseheads and Montour Falls

Click here or on the photo at left to go to the Jerlando's website. There you will find information about all three locations, plus menus.

Left: The front of the recently renovated Jerlando's at Franklin and 4th Streets, Watkins Glen



To reach the Harbor Hotel website, click on the photo below
Watkins Glen Harbor Hotel
16 N. Franklin St.
Watkins Glen, NY 14891-1221
(607) 535-6116


For other recent Schuyler
County news, click here.

Looking to advertise on The Odessa File?

We are always looking for advertisers to help promote their businesses and, by extension, our region. For a list of Odessa File Ad rates, click here.

Anyone wishing to contribute to The Odessa File -- which is dependent on advertising and donations -- may do so through a Paypal link in the left column of this page or by sending a check to The Odessa File, P.O. Box 365, Odessa, NY 14869.

WG's Vickio advances to States in Hoop Shoot

Rachel Vickio, a 6th grader in the Watkins Glen School District, won the New York State Western Regional Elks Hoop Shoot contest Feb. 1 in Elmira by sinking 20 of 25 free throws. Rachel, who had advanced to the regionals by earlier wins locally and in Penn Yan, will now go on to compete for the State Championship held in Syracuse on March 6. She will compete against the three other female regional winners from across the state in the 12/13-year-old age category. Said David Waite, Watkins Glen Elks Lodge Hoop Shoot Director, Rachel only recently turned 12 "and is likely the youngest competitor in her age group. Good luck in the next round!"

Photo: Rachel Vickio with her Regional Hoop Shoot trophy. (Photo provided)

Palmesano rises in Assembly GOP ranks

Assemblyman Phil Palmesano (R,C,I-Corning) will be serving his colleagues and his constituents in a new leadership capacity. Assembly Minority Leader Will Barclay (R,C,I-Pulaski) has tapped Palmesano to serve as the Assistant Minority Leader of the Assembly Republican Conference. Gov't.

Photo: Assemblyman Phil Palmesano.

A sculpted, red-lit ice bar was a popular stop at the Ice Bar festivities at the Watkins Glen Harbor Hotel.
Ice Bar concludes at the Watkins Harbor Hotel

The annual three-day Ice Bar -- a popular celebration of food, wine and ice sculptures -- was held for the third (and this year's final) night Feb. 1 with hundreds of people gathering in and behind the Watkins Glen Harbor Hotel. A portion of the proceeds has gone each of the past eight years to the Finger Lakes Chapter of the American Red Cross, and will again this year. Over those eight years, about $150,000 has been raised for the Red Cross by the hotel through this event.

Photo: Caricaturist Jon Haeffner was among the features at the Ice Bar.

Danks Burke launches bid for State Senate

Leslie Danks Burke visited seven cities and villages Jan. 28 on a "Whistlestop Tour" to announce her run for the 58th State Senate District seat held by Republican Tom O'Mara. Danks Burke, a Democrat, stopped in Penn Yan, Watkins Glen (at El Rancho Restaurant), Hornell, Bath, Corning, Elmira and Ithaca. "Our young people are leaving because they can't find a future here," she said. "Like everyone else in this district, I have a Senator right now who claims there are plenty of jobs in the Southern Tier if people worked harder -- while he gets a second paycheck from his side-job at a lobbying firm. I'm going to Albany to finally get us a seat at the table, because we need a Senator who sees our challenges here and will deliver." Danks Burke, an attorney, ran for State Senate in 2016, losing to O'Mara.

Photo: Leslie Danks Burke during a visit to Corning on her "Whistlestop Tour." (Photo by Benjamin Allen)


2nd Schuyler Habitat house is dedicated

Schuyler Habitat for Humanity dedicated its second home on Sunday, Jan. 26. More than 50 persons were in attendance. The home, at 306 Broadway in the Village of Montour Falls, is nearing completion. Volunteers are welcome to help on Tuesdays, Thursdays and Saturdays.

Photo: From left: The Reverend Michael Hartney, Schuyler Habitat Treasurer; County Legislator James Howell; Marion Nicastro, Habitat Vice President; Bob Groll, Habitat President; Kayla Verderwreff, Partner Family; and John King, Mayor of Montour Falls. (Photo provided)


Mayor recounts his historic trek recreation

Odessa Mayor Gerry Messmer on Jan. 25 discussed his 2,000-mile trek last summer recreating a journey made in 1825 by fur trader Gen. William Ashley. The talk, before about 80 people, was held in the Odessa Municipal Building Community Room. People.


Photo: Mayor Gerry Messmer addressing Saturday's audience.

Carroll to step down from Glen Chamber post

Rebekah Carroll has submitted her resignation as Executive Director of the Watkins Glen Area Chamber of Commerce -- effective after "her replacement is selected, on-boarded, and trained," says a Chamber press release. Carroll, who joined the Chamber in 2008 as its Chief Financial Officer and Chief Operations Officer and was named President and CEO on May 17, 2010 (her title was changed to Executive Director in 2019), says she is leaving to pursue business goals that include her own accounting and consulting firm, to be located in Montour Falls. "I'm really excited," she said, noting that she had her own accounting business years ago and wants "to get back to it." She hopes to employ "10 or 12 people" in a business that also includes "strategic planning, document creation" and, possibly, medical billing. Chamber Board Chair Amanda Smith-Socaris said "we sincerely appreciate Rebekah's remarkable contributions to the Chamber during her time as CEO and Executive Director. We offer her our heartfelt appreciation and a blessing for her entrepreneurial success." The search for and installation of a successor, Carroll noted, could take until summer.

Photo in text: Rebekah Carroll (Photo provided)

Queen of Hearts fundraiser set
The third annual Queen of Hearts fundraiser by The Slaydies Den and Seneca Sunrise Coffee will be held Feb. 22 at the Watkins Glen Community Center. Proceeds go to First Step Victim Services, the domestic violence program of Catholic Charities. Features.

Glen board OKs REOI for waterfront project

Approves Request for Expression of Interest, due back on March 17, looking for possible developers for a lease project on the waterfront sites of the treatment plant and Village Marina. Government.
Photo: Watkins Deputy Mayor Lou Perazzini at meeting Jan. 21.

Schuyler shares in NYS's annual REDC awards

New York State's annual Regional Economic Development Council awards, totaling $761 million, include more than $1.2 million for Schuyler County-based projects. Government.

Gabe Planty (in Syracuse University shirt) signs his Letter of Intent to attend SU as part of the cross country and track-and-field teams. Pictured with him are his brother Aaron, left, and parents Amy and Tom.
Watkins Glen's Planty signs to attend Syracuse

Watkins Glen High School senior Gabe Planty signed a Letter of Intent Jan. 23 in a ceremony at WGHS to attend Division 1 Syracuse University as a member of SU's defending ACC champion Cross Country team and the school's indoor and outdoor Track squads. Planty, currently No. 1 in the state in the 2 Mile Run, recently set school records in that race and at the 3000 Meter and 3200 Meter distances. A longtime member of the WGHS cross country squad -- including when it won the state Class C title in 2016 -- Planty said he talked with coaches at Cornell and the University of Buffalo, but felt SU offered him "the best opportunity ... If I can help them win another ACC title, I'd be really excited." He noted that he had always wanted a signing ceremony, for which "I'm grateful."

Photo in text: Gabe Planty at the signing ceremony.

National Honor Society adds 9 at OM induction

Candles play a role as the Odessa-Montour High School chapter of the NHS holds a ceremony in the Fetter-Brown Auditorium. Schools.


Photo: This lighted candle was part of the NHS induction.

Among those at the Gala were, from left: Ken Wilson, Tiffany and David Zinger, and Linda and Jeff Confer.
Chamber's Gala features auctions, awards

The annual Watkins Glen Area Chamber of Commerce Winter Gala was held Jan. 18 at the Watkins Glen Harbor Hotel -- a gathering featuring a social hour, dinner, silent and live auctions, photos, character drawings, live music, blackjack, and the presentation of annual awards. Those went to Montour Falls Mayor John King (Community Spirit Award), Chicone Builders of Montour Falls (Leader in Business Award), Atwater Estates Vineyard owner Ted Marks (Lifetime Achievement Award), and Dennis Fagan, recently retired Chairman of the Schuyler County Legislature (the Max Neal Award, based on dedication to, and support of, the Chamber of Commerce.) Winter Gala.

Photo: Montour Falls Mayor John King, winner of the Community Spirit Award.


Left: The Harlem Wizards' Roscoe Johnson Jr. contends against the Odessa team's Curtis Harris for the game-opening jump ball. Right: Wizard Courtland Holloway entertains after dunking the ball for his team's first basket.
Harlem Wizards entertain crowd at O-M gym

The Harlem Wizards entertainment basketball team pleased a crowd in the Odessa-Montour High School gym Wednesday night, Jan. 15 as it played a team of local school-related personnel and interacted with the crowd, posing for selfies, selling merchandise and otherwise brightening a Schuyler County winter night. Profits from the event were earmarked for the school district's Parent-Faculty Organization.

Photo: The Wizards' Dwayne Simpson greets O-M team captain (and School Superintendent) Chris Wood at center court.

Annual Steps program kicks off in March

Schuyler Steps Out, the free community walking program presented by Schuyler Hospital, starts its 14th year in March. Teams must register by Feb. 14. People.

Erin Gruwell, left, the teacher who inspired and compiled The Frredom Writers Diary 20 years ago -- leading to a feature film and a documentary -- was on stage Jan. 9 at the Watkins Glen Elementary School with two of those 150 writers, Sue Ellen Alpizar and Narada Comans.
Freedom Writers' history, hopes aired at WGES

The Freedom Writers' history -- told through a documentary flim -- and the goals and hopes of those 150 student writers whose diary entries gained fame 20 years ago and led to a 2007 feature film starring Hilary Swank, were featured Thursday night, Jan. 9 at a presentation in the Watkins Glen Elementary School auditorium. With the Freedom Writers' teacher, Erin Gruwell (portrayed by Swank in the film) moderating the gathering, an audience of about 75 people watched the nearly hour-long documentary and heard from two of the original Freedom Writers on hand for the evening, Sue Ellen Alpizar and Narada Comans, in a question-and-answer session. Their themes included education as an equalizer, and expression as empowering. Their message, said Comans, "is one of tolerance and hope." Gruwell and the two writers also interacted Friday with Watkins Glen teachers and students. Gruwell visited the district last year, and said she jumped at the chance to return -- that she sees the school district as "family."

Photo: Freedom Writers teacher Erin Gruwell on stage.

Rotary honors Planty as Student of the Month

Watkins Glen High School senior Gabe Planty (right) was honored Jan. 9 by the Watkins-Montour Rotary Club as its WGHS Student of the Month for January. Planty was introduced by teacher Karen Armstrong, who said he is "curious," "compassionate" and "quite the leader" -- a young man "responsible in his school work" who is a member of National Honor Society and involved in church work. A state-level competitive runner, a captain on his school's cross country team and a member of that squad when it won a state title, "his most notable trait," said Armstrong, is his humility -- "putting other people before himself." Planty said he has applied to several colleges and is "patiently awaiting acceptance at Syracuse University," where he hopes "to further my academic and athletic career."

Watkins Glen Library appoints new director

The Watkins Glen Public Library Board of Trustees has announced the appointment of Tracy Savard as its new library director. Savard began the position on October 28 after twelve years at the Rakow Research Library of The Corning Museum of Glass. She has been a longtime member of the American Library Association and the Art Libraries Society of North America. She holds a Master of Library and Information Science degree from Kent State University, a Bachelor of Arts degree from Le Moyne College, and graduated from Watkins Glen High School. Savard says she is eager to replant her roots in Watkins Glen and is looking forward to a long and fulfilling career serving her community at the same library she grew up frequenting.

Photo: Tracy Savard (Photo provided)

Construction site across from the Jefferson Village apartments.
Preparation begins for 2nd Street apartments

Preparations have begun for construction of the planned apartment building-child care center on East Second Street in Watkins Glen. The facility, across the street from the Jefferson Village apartments, is under the guidance of Ithaca Neighborhood Housing Services, which has said it is "dedicated to helping people of modest incomes find -- and stay in -- high-quality housing throughout Central New York." In addition to nearly three-dozen apartments, plans call for the childcare center at the western end of the complex, with parking immediately outside its doors, and with an entrance to a playground from the building's rear. A larger parking lot will be positioned on the south side of the complex.

Photo: Sign on the fence that surrounds the construction site.

Schuyler County Judge Matt Hayden, right, shakes hands with Mark Rondinaro after swearing in Rondinaro and Gary Gray, left, to four-year terms as legislators at the Jan. 2 meeting.
Blowers takes over as Legislature Chairman

Carl Blowers was named Schuyler County Legislature Chairman Jan. 2 at the legislature's annual organizational meeting. Blowers was nominated by Legislator Phil Barnes, with a second by Jim Howell. The subsequent vote was unanimous. He succeeds Dennis Fagan, longtime chair who did not seek re-election in November. Blowers' election followed the swearing-in of Legislators Mark Rondinaro, re-elected in November, and newcomer Gary Gray. Reappointments through 2023 followed of Stacy Husted as Clerk to the Legislature and County Auditor; Steven Getman as County Attorney (with Legislator Michael Lausell opposed); and Wesley Roe as Public Defender. Named to one-year terms were Gary Emerson as County Historian and Katherine Conroy as Coroner.

Photo: Schuyler County Legislature Chairman Carl Blowers.


Smoke comes out of the house at 103 Maple Ave. in Odessa.
Fire call draws 4 departments to Odessa home

Firefighters responded January 1 to a fire at a two-story apartment house at 103 Maple Ave. in Odessa. When they arrived, they found two people on the roof who -- having been alerted by smoke alarms in the house -- followed an evacuation plan. They were helped off the roof, while "all other occupants were able to safely exit the building prior to the Fire Department's arrival," said a press release. Cause of the fire: an electrical malfunction. The fire was contained to the first floor, but there was heat and smoke damage throughout the building. Code Enforcement deemed the structure uninhabitable afterward, and the Red Cross assisted the building residents who were displaced. Firefighters from Odessa, Montour Falls, Watkins Glen and Burdett answered the alarm, which sounded at about 9:52 p.m.

Photo: Firefighters raise a ladder at the side of the house.


Matt Hayden, left, listens as his father, Carl, addresses spectators in the courtroom. Carl then administered the oath of office.
Hayden sworn in as Schuyler County Judge

Matthew Hayden was sworn in Dec. 31 as Schuyler County Judge before a large and enthusiastic gathering of supporters in the County Courtroom. The oath was administered by his father, Carl, Chancellor Emeritus of the New York State Board of Regents. For story and photos, see Goverrnment.


Legislature ends year, bids Fagan goodbye

The Schuyler County Legislature met Dec. 30 for its mandated year-end session, passing several minor resolutions and saying farewell to Chairman Dennis Fagan, who ended a 15-year run on the board, many years as its chair. He did not seek re-election. Said County Administrator Tim O'Hearn: "Congratulations and thanks for your leadership." Answered Fagan: "I certainly enjoyed ... working with my fellow legislators. We accomplished a lot." The legislators and half-dozen audience spectators applauded.

Photo: Chairman Dennis Fagan at his closing session.

One injured as vehicle strikes house in Falls

The driver of a car was injured Dec. 30 when the southbound vehicle went off the road at the corner of South Catherine and South Streets in Montour Falls and struck the two-story porch of a vacant house, demolishing the porch. The vehicle came to rest against a stop sign. The building, at 102 W. South St., has a January 2019 sign posted in a window that says "Do Not Occupy," citing state "fire prevention and building codes." The injured driver, not immediately identified by police, was taken to the hospital. Police believe the accident was caused when the operator had a medical emergency. Deputies were assisted by the Montour Falls Fire Department, Schuyler Ambulance, Montour Falls Code Enforcement, Montour Falls DPW, and Scotty's Towing.

Photo: The unoccupied house on South Catherine Street after the accident.

A selection of photos from Liz Fraboni

Watkins Glen photographer Liz Fraboni, whose work has graced these pages in the past, provides us with a new selection of scenes from her village and the surrounding area. Photos.

Public Health names Employees of Year
Four women -- two in Schuyler County and two in Yates County -- are honored for their efforts in 2019. People.

Watkins board votes 3-2 to sell spare fire truck

The Watkins Glen Village Board on Dec. 17 voted 3-2 to accept an offer of $60,000 from the Beaver Dams Fire Department for the 2001 pumper truck that had been purchased from Gang Mills for $78,000 as a fill-in for a Watkins fire engine that was damaged in a rollover accident during a fire call in November 2018. The damaged truck underwent extensive repairs that took most of a year, and is now back in service. Opposing the sale were trustees Laurie DeNardo and Nan Woodworth.

The board also accepted grant funds totaling "not more than $415,700" from the New York State Office of Parks, Recreation and Historic Preservation for use in the planned Clute Park redevelopment -- one of several grants to be used in the project. In addition, the board set Wednesday, March 18 as the date of the next Village Election, with voting to take place from 12 noon to 9 p.m. at the Watkins Glen Community Center; and approved an expenditure of $26,413 as part of the county's new $350,000 radio system software -- with the proviso that it is a one-time charge and can be included in the next budget.

Photo: Watkins Glen Mayor Luke Leszyk at Tuesday's meeting.

Four Dragons Martial Arts students marched in the parade and demonstrated some of their lessons.
Watkins Glen holds its Village Christmas

The annual Watkins Glen Village Christmas was held Dec. 13 from 2nd to 7th Streets on the community's main thoroughfare, Franklin Street, which was closed to traffic that was rerouted up Decatur Street. The event featured vendors, music, a gingerbread house contest, cookie decorating, a chili cookoff, Santa and Mrs. Claus, a parade, and fireworks. The parade featured fire trucks, tractors, floats, and marching groups like the Glen Gators swimmers and the Four Dragons Martial Arts students. Features

Photo: Santa and Mrs. Claus were on the parade's final float.

Addendum: Winners of the parade: "Most Christmas Spirit" --Lakewood Vineyards; "Best Theme" -- Beaver Dams Fire Dept.; "Best Decorated Fire Truck" -- Montour Falls Fire Dept.; and "Judges' Choice" -- RJ Richtmyer Vintage Tractor.

Captain Bill's leveled; new structure coming

The old, iconic Captain Bill's gift shop at the foot of Seneca Lake was demolished Dec. 9 as part of the ongoing Downtown Revitalization Initiative in the village -- with a replacement structure -- a larger building, built several feet north and west, opening a view of the lake -- due "very soon," says Mayor Luke Leszyk. "They want it up and running by spring." The old building was, and the new one will be, part of a group of services provided by the Simiele family, including the Seneca Harbor Station Restaurant, the Seneca Legacy dining vessel, and the Stroller IV tour boat. Owner Mark Simiele said the new structure -- with expanded retail space, ticket-sale space, storage space and offices -- is expected to be "fully functional by mid-May."

Photo: Artist's rendition of the planned building.

Rotary honors Vondracek as Student of Month

Odessa-Montour High School senior Grace Vondracek was honored Dec. 12th by the Watkins-Montour Rotary Club as its O-M Student of the Month for December. Vondracek was introduced by teacher Russ Gardner, who described the honoree as "well rounded ... active in the school community," and "one of O-M's top academic students." He also outlined her athletic exploits, which included First Team All-Star status this year in soccer and for the past four seasons in softball. She was also recently named an ESPN and Odessa File Athlete of the Week for her basketball exploits. She ranks third in her class academically, and is considering her college options, looking hard at both SUNY Cortland and SUNY Binghamton.

Photo: Grace Vondracek and O-M teacher Russ Gardner.

Legislature topics: Sales tax, internet service

The Schuyler County Legislature on Dec. 10 heard a report that sales tax is up, and discussed such matters as internet expansion in the western part of the county and vetting. Government.

Photo: Clerk of the Legislature Stacy Husted reads a Certificate of Recognition she presented to Chairman Dennis Fagan, who chose not to seek re-election after 15 years on the Legislature. His final term ends Dec. 31.

High-speed chase ends in arrest
A Beaver Dams man faces several charges after a motor vehicle chase through and outside Watkins Glen. Government.

The garage was fully engulfed and spreading to the house (right) when firefighters arrived.
Firefighters called out twice; fire levels house

Firefighters responded Friday night, Dec. 7, and again early Saturday morning to a house fire at 5190 County Road 14 outside Odessa, a structure owned by Robert Dupay, who called in the alarm at 8:16 p.m. The fire, which started in the garage before spreading -- and which rekindled around 1:30 a.m. amid high winds -- leveled the structure. No injuries were reported. The cause is under investigation, but one fire official said it might "have been a wood stove problem." The Odessa, Montour Falls, Watkins Glen, Mecklenburg, Beaver Dams, Van Etten, Millport and Town & Country Fire Departments responded, along with State Police and Schuyler Ambulance.
More than $21,000 has been raised for the Dupay family through a Go Fund Me page set up by Robert Dupay's sister-in-law. If you want to contribute, click here.

Morse, Kelly having standout season at CCC

Watkins Glen High School grads Hannah Morse and Taylor Kelly -- who helped WGHS to a Class C basketball state runnerup finish in their senior year (2018-19) -- are building some impressive statistics on the Corning Community College basketball team. Through the first 12 games (in which CCC went 5-7), Morse led the National Junior College Athletic Association Division III in Assists Per Game with 8.7. She also scored 14 points per game. Kelly, meanwhile, averaged 18 points per game, including a 40-point game (one point short of the CCC record) in which she tied the school 3-point basket mark with 8.

Photo: Taylor Kelly, left, and Hannah Morse while spectators at the WGHS girls varsity basketball game on Dec. 6.

Kids and some adults -- like the family of Odessa Fire Chief Mike Tomassi -- posed with Santa. Chief Tomassi's department stages the party each year.
Annual OFD Christmas Party delights the kids

The Odessa Fire Department's annual Children's Christmas Party drew a crowd of youngsters and their parents to the village Municipal Building Sunday afternoon, Dec. 8. Face-painting, drawing, cookie frosting, snacks, and visits with Santa Claus marked the occasion. Each child, after visiting Santa, received a present courtesy of the Fire Department, which pays for the gifts through fund-raising events.


Top photo: Hayden Price, 4, of Odessa had a snowman painted on her face.

Bottom photo: An elf handles some of the presents given to the children at the party.

Farewell to the Chef and the Wine Wench: Corneliuses relocating

Bill and Norrie Cornelius, celebrity chef and tasting-room fixture, are moving back to Ohio, the state they came from. Here is a look at the couple, what they've done here across 21 years, and what they're planning in the future. Farewell.


Photo: Bill and Norrie Cornelius on the front porch of their long-time Watkins Glen home.

Rotary Student of Month: Tristin Rose-Morley

Watkins Glen High School senior Tristin Rose-Morley (right) was honored Dec. 5 by the Watkins-Montour Rotary Club as its WGHS Student of the Month for December. Rose-Morley was introduced by teacher Kelsey Wood, who said the honoree -- a writer, editor, softball player, Varsity Club member, Food Bank volunteer, and employee at the Painted Bar Stables and the Lakeside Veterinary Services -- is "an exceptional student" and "an amazing person whose maturity level is beyond her years. She is kind and generous ... and has an amazing sense of humor, but never at somebody's expense." Tristin said she plans to attend SUNY Geneseo with an eye toward a career in veterinary medicine.

Lights adorn the base and shrubbery at the Odessa Municipal Building. Also lit: a tree planted last year near the road.
'Tis the Season at Odessa Municipal Building

The Odessa Municipal Building was the site Nov. 30 of vocal and instrumental Christmas music performed by students from the Odessa-Montour school district, with a sing-along by members of the audience on hand to hear them. Outside, the village's Christmas tree was lit, along with the shrubs and small firs fronting the building.

Photo: Musicians from the O-M school district performed at the Odessa Municipal Building.

Cayuta postal window closed; service limited

Services provided by the Cayuta Post Office were placed on a limited basis effective Wednesday, Nov. 27, the reason cited being an unspecified safety concern. The Cayuta site is located in a residence on the hamlet's main road, Route 224, with service until Nov. 27 accessible through a front door off the wrap-around porch.

On-site service was to be suspended, said a note posted on the door, although external mail delivery was to continue as normal. In the case of hold mail, mail requiring a signature, and packages that cannot be delivered, pickup is taking place at the Newfield Post Office.

No further explanation was available.

Photos: The Cayuta Post Office; the note displayed there.

Watkins Glen High School student Mattie Yontz carries two packages from the truck to the back door of the church.
Hesselson's makes a Seneca Santa delivery

The annual Seneca Santa program, which provides Christmas presents to nearly 300 underprivileged children in Schuyler County each year, on Nov. 22 received its annual infusion from Hesselson's of toys, games and other items -- provided at cost -- to be used as gifts. The Elmira Heights firm sent a truck with two pallets of boxed merchandise to the First Presbyterian Church in Watkins Glen, where the items will be stored -- along with others donated and bought by the program -- in the church's old second-floor gym pending sorting and then delivery to area families by regional fire departments on Dec. 24. Offloading the truck Friday: about 20 Watkins Glen High School students, a volunteer effort provided by WGHS each year.

Photo: WGHS students pass a Hesselson's package up the stairs of the First Presbyterian Church.

WG water system fixes carry large price tag, but not all at once

A comprehensive study of the village's aging water distribution network puts the cost of upgrading at $16 million, but Mayor Luke Leszyk says "there is no way we will put that burden on the taxpayers." Instead, the study will serve as a road map over a number of years. Government.

Photo: Mayor Luke Leszyk

Santa and Mrs. Claus paid a visit to St. Mary's Holiday Bazaar.
'Tis the season: Bazaars held in Watkins Glen

Two annual holiday bazaars were held Nov. 16 in Watkins Glen: the annual St. Mary's Holiday Bazaar at St. Mary's of the Lake Parish Center and the Saint James' Holiday Bazaar and Luncheon at St. James' Parish House. Various vendors were on hand at St. Mary's, which also offered baked goods and pastas, a cafe lunch, a cake booth, a Money Tree raffle and Pot-of-Gold raffles. Santa and Mrs. Claus also visited. The Saint James' bazaar offered a raffle, specialty handmade items, Christmas figurines, sweets, breads and a lunch including homemade desserts.

Photo: One of the items available for sale at the St. James' Holiday Bazaar.

Ceremony signals
re-opening of Graft

Family and friends gathered Nov.15 at the grand reopening of the Graft Wine + Cider Bar, an eatery at 204 N. Franklin St. in Watkins Glen. The facility, first opened in 2015 and closed earlier this year, is now under the direction of Chef Orlando Rodriguez. A soft opening put the facility back in operation last week. Business.

Photo: Chef Orlando Rodriguez at ribbon-cutting ceremony.

For other recent Schuyler County news, click here.


For other recent Schuyler County news, click here.

Want to e-mail this website? Just click below.

Check out our Wine and Tourism page
We've updated our Wine and Tourism Page, with links to recent Chamber of Commerce blogs. Check it out here.

Want to contact us?
You can write to: P.O. Box 365, Odessa, NY 14869
You can call: (607) 742-2772
You can email:
chaef@aol.com

For other recent Schuyler County news, click here.

Area schools' Honor Rolls are here.
Area historical photos can be found on History.
For full coverage of the 2013 Alice Trappler murder trial, you can click here.

For other recent Schuyler County news, click here.




Click on the ad above to reach the Ziff Law website.

---------

Click here or on the ad above to reach the Schuyler County Partnership for Economic Development website

--------------------------------

Click on the ad above to reach the Rasa Spa website.

------------

-------

--------------

Would you like to help reduce underage alcohol use and drugs in Schuyler County? Then the Schuyler County Coalition on Underage Drinking and Drugs is for you! We are looking for parents, students, concerned community members and professionals to join our cause in making Schuyler County a drug- free, safe environment for families and youth. We need you to help make this social change. Please visit our website here to find out how.

Still available: Tony Vickio's book, titled "Shifting Gears." You can order it on his website here.

---------



Dealer/collector looking to buy groups of pre-1970 paper memorabilia: cards, magazines, posters, programs etc. Call Charlie Haeffner at 742-2772.

229 S. Catherine St., Montour Falls
(607) 210-6600

We also have a Business Card Page. Click here.

----------------

Read The Stoneware of Havana, N.Y. and Its Makers
by Allen F. Sweet.

A history of the manufacturing of Stoneware in that village (Montour Falls) from 1850-1888. More than 100 color photos.

Available at the Schuyler County Historical Society Museum.

-----------

A book of poetry by J.A. Bauman of Watkins Glen -- "words that God gave me to share with you." Available through Amazon.com.

-----------

A Christian-based autobiography written by Melinda Kreischer, pen name for a long-time Finger Lakes area resident. Ordering information can be found here.

----------

My Wild Ride: The Untamed Life of a Girl with No Self-esteem, an autobiography by ex-Throughbred trainer Susan Bump -- who grew up in Montour Falls -- is now available in e-book formats at major retailers including Amazon.com

------------

Click on the ad below to go to the Schuyler County Transit schedule.

-----------

The Elizabeth Amisano Ovarian Cancer Education Fund
Live Like Liz, Inc.
P.O. Box 434
Watkins Glen NY 14891
www.LiveLikeLiz.org
LiveLikeLiz@yahoo.com

---------

----------------

A novel by Steve Piacente about a military cover-up, and about the ethical boundaries of journalism. For a closer look, click here.

---------

The author, J.N. Brown, is a 2005 graduate of Odessa-Montour High School. He works at Corning Inc. To visit his website, click here.

----------

An account of a daughter's eating disorder and her mother's seeming helplessness and desperation in the face of it -- and yet a story of hope, love and survival, and a lifeline to other parents dealing with obsessive behavior. $17.95 from ecwpress.com

-----------

A self-help guide to understanding the role of emotions, this book offers a four-step path to emotional mastery and freedom. $15.95 from Infinitypublishing.com

-------

We also have a Business Card Page. Click here.

------------------
Check out our list of readers who have contributed to keeping this site going. Sponsors.

The number of visits to this site has been steadily growing -- about 20,000 a week -- as readers in all 50 states and dozens of countries check out what's happening in Schuyler County.

Statistics are from an online tracking service, DeepMetrix Live Stats.

-------
We also have a Business Card Page. Click here.

--------

An eternal message of lights, hope and faith

The week following Susan Haeffner's passing was fraught with signs -- most of them light-based, and one in the form of a vision. Here the editor relives those days in an effort to pass along a message of hope and faith. Message.

Above: The Aurora Borealis (From the Internet--as seen in Scandinavia)

-----------
Oh, the famous faces I've seen

The editor has been thinking about fame (a commodity foreign to him personally), and about the famous people he has encountered. Some thoughts on the subject. Famous.

The Sound and the Silence: A Memoir
Some things in life can mean a great deal -- can embody hope and dreams ... and memories. The sailboat is one such thing for the author. Silence.
---------

Some sports stories and essays inside
Check out our sports related stories and essays, located at the bottom of the Sports Page.

Some special feature packages
From stories of life years ago along Steam Mill Road, to stories by the editor -- you can find them at the bottom of Features.
---------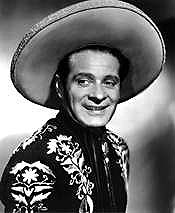 The editor's long search for some childhood icons
When he was a child, the editor let fear get the better of him while he was watching a pair of beloved TV heroes in peril. The scar from that experience lingered for decades. For a journey through what the editor's son calls "a weird obsession," click here.
Above: One of the heroes in question.
------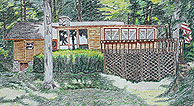 A cabin in the woods
The editor travels, figuratively, back in time to an old haunt, familiar faces and warm memories. Cabin.