--------------
Seneca Harbor Station & Captain Bill's
To reach the website of the Seneca Harbor Station and Captain Bill's, click here.
-------------
Senka Agency

When is the last time you had your Insurance reviewed? If you haven't had a review done lately, NOW is the time.
Our friendly staff will be happy to talk with you and go over your policies to make sure you are properly protected. Not a customer yet? Stop in or give us a call. We may be able to SAVE you money! We have many companies to choose from and several discounts you may qualify for.
Senka Agency ... Always "Working to Serve YOU Better."
Main Steet, Odessa, NY Telephone 607-594-3335
-----------
Click on the ad above to visit the Visions Credit Union web site -- you deserve a financial partner that has your best interest in mind!
------------
Click on the ad below to go to the Red Newt website.
Current Menu at WWW.REDNEWT.COM
3675 Tichenor Road, Hector NY (607)546-4100
-----------
To reach the True Love website, click here.
---------------------
Executive Director
Cornell Cooperative Extension of Schuyler County, NY, historic gateway between the Finger Lakes and Southern Tier, seeks a dynamic chief executive to provide overall leadership and management for a nonformal education organization which is part of the national land grant university system. Demonstrated success with fund development, grantsmanship and revenue enhancement. Masters degree and six years of experience required. Salary commensurate with experience. Excellent benefits. Review of applications will begin July 1. Apply at: jobs.cce.cornell.edu, reference WDR-00007838. Please upload cover letter and resume with application. Cornell Cooperative Extension is an employer and educator recognized for valuing AA/EEO, Protected Veterans, and Individuals with Disabilities. Individuals who bring a diverse perspective and are supportive of diversity are strongly encouraged to apply.
To reach the CCE website,
click here.
-----------------
The Odessa File's
Primary Pages
Sports
People
Features
Business
Government
Forum
Schools
PSA
Calendar
History
Obituaries
Wine & Tourism
Classifieds
Agriculture
Columns

Click on the ad below to go to the Great Escape website.
-----------
3 months for $99.
Special rates with
1-year agreement starting as low as $25/month.
Accepting most insurance wellness plans.
Located 140 N. Catherine St., Montour Falls.

(607) 210-4058
www.facebook.com/
grandprixfitness

For your convenience, we have installed the link below to make donations to this website easier. Now you can utilize your PayPal account or your credit card.

--------------
We also have a Business Card Page. Click here.

Odessa Wine
and Spirits
We are located on Main Street in Odessa, next to the Tompkins Trust Company branch.
Send us an email to sales@odessawinesandspirits.com to let us know what you would like us to have in stock.
Free wine tasting every Friday.
-----------
SCT Computers
Apple Certified Technicians
Microsoft Certified Systems Engineers
A+ Certified Technicians
Visit us at 306 N. Franklin St., Watkins Glen, 607-535-2495
or
124 Main St., Penn Yan
(315) 694-7399
Email:
Support@SCTcomputers.com
www.SCTcomputers.com
----------------


Your authorized FedEx ship center
M-F 7:30-5:30 (Cut off time 3 pm)
Sat. 10-2 (no pickups)
306 N. Franklin Street
Watkins Glen NY 14891
607-846-7377

Dealer/collector looking to buy groups of pre-1970 paper memorabilia: cards, magazines, posters, programs etc. Call Charlie Haeffner at 742-2772.

Click on the ad below to go to the United Way of Schuyler County website.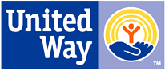 ---------------
For your convenience, we have installed the link below to make donations to this website easier. Now you can utilize your PayPal account or your credit card.

--------------
We also have a Business Card Page. Click here.
-------------
We also have a Business Card Page. Click here.
----------------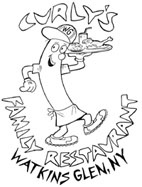 Curly's Restaurant is a page sponsor -- of our People Page. People.
Other page sponsors:
Business -- Sidle Insurance
Sports -- Schuyler Hospital.
Features -- Cabins to Castles Real Estate
Government -- Specchio Ford
Schools -- Watkins Sporting Goods
Calendar -- Hi-Lites
Forum -- Valicenti Advisory Services
------------------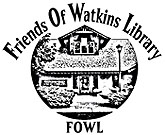 To reach the FOWL website, click on the logo above.
-----------
To go to Jim Guild's Famous Brands website, click on the drawing above or here.
-----------------
To reach the Odessa Government Page, click here or on the logo below.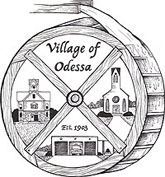 ---------------
Our Primary Pages
Sports
People
Features
Business
Government
Forum
Schools
PSA
Calendar
History
Obituaries
Wine & Tourism
Classifieds
Columns
-----------
The IBEW Local 241 is a sponsor of this website
We also have a Business Card Page. Click here.
---------
Click below to go to the
Rotary Club website.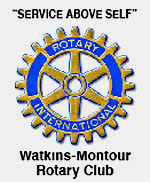 ----------

To reach the website of the Five Rivers Council, Boys Scouts of America, click here or on the logo above.
--------
Click below to see

Lottery Numbers
---------------
To reach the Watkins Glen School District website, click here.
--------------
Check this out:
-------------
Contact this website at:
publisher@odessafile.com
----------------
4 Novels by the editor
Island Nights
Excerpt here.
The Islander
The entire novel:
Cabins in the Mist
Excerpt here
The Maiden of Mackinac
Excerpts Maiden
---------------


Click on the ad below to go to Schuyler Hospital's website.

Fireworks set for Friday night

The Watkins Glen Area Chamber of Commerce will host a fireworks display over Seneca Lake at Clute Park on Friday, July 1 at dusk (about 9:45 p.m.), with a rain date of July 8. Young Explosives Corp. of Rochester will produce the show, which will be presented by Welliver and sponsored by Fagan Engineers, Atwater Estate Vineyards, GRAFT wine + cider bar, and Nelson Development.

Joseph Koczan, Rotary Assistant District Governor, was on hand as Holly Baker (left photo) and Midge Franzese (right, pictured with husband Dominick) were honored.
2 receive Paul Harris Fellow honor

A Rotary club member and the wife of another member were honored as Paul Harris Fellows Monday night at the annual "changeover dinner" of the Watkins-Montour Rotary Club. The honorees -- selected for upholding the Rotary motto of "service above self" -- were club member Holly Baker, who prepares the weekly Rotary Bulletin for club members and handles community relations for The Arc of Schuyler, and Midge Franzese, wife of club member Dominick Franzese and long a volunteer leader in the community. The dinner, at the Montage restaurant in the Glen Motor Inn, also saw Chris Burns, club president for the past year, hand over the reins of office to Bill Phoenix.

Nominations sought for Schuyler Hall of Fame

The Advisory Committee of the Schuyler County Hall of Fame is seeking nominations for the Hall, which last held an induction ceremony in 2013. People.


Left: The late Charles "Monty" Stamp is among 41 honorees in the Schuyler County Hall of Fame.

A column by State Senator Tom O'Mara

New York State Senator Tom O'Mara provides us with a weekly column from Albany. This time: "Acting now, and foundations for the future." Column.

Left: State Sen.Tom O'Mara

75 graduate from Watkins Glen High

The 134th annual Commencement ceremony packs the WGHS auditorium as the school bids farewell to the Class of 2016. Graduation.


Left: WGHS graduate Maddie Ross with her plans, which include Niagara University.



Click on the ad below for more information



Dealer/collector looking to buy groups of pre-1970 paper memorabilia: cards, magazines, posters, programs etc. Call Charlie Haeffner at 742-2772.

Other News

The 10th annual Pasta Nights at Glenora's Veraisons Restaurant prove to be a hit again. Pasta.

Odessa-area hair stylist JoAnna Scott is inducted into GST BOCES Hall of Fame. Business.
For Part 1 of "Schuyler County and Me," reprised, Click here.
For Part 2, click here.
For Part 3, click here .
For Part 4, click here.
For Part 5, click here.

******
The Editor's Columns

--Obituaries--
Death Notices on the Obituary Page.

Frank Edward Stermer II, 82.
Donald Thomas Frary, 49, of Watkins Glen.
Colleen L. Howell, 90, of Bradford.
Helen G. (Trudy) Minichiello, 76, formerly of Watkins Glen.
Donald A. Flatt, 87, formerly of Odessa.
Ruth Marie Parker of Lodi.
Helen Marie Balthasar, 79, of Watkins Glen.
Sandra S. Miller, 72, of Newfield.
Nathan Eugene Bailey, 87, of Montour Falls.
(For earlier Vedder & Scott obituaries, click here.)

O-M Fitness Center open
The fitness center at the Odessa-Montour school complex in Odessa will be open from 5:30-8 p.m. Monday through Thursday all summer long. There is no charge to use it.

Van Etten woman dies in motorcycle crash

Diane Dibble, 52, of Van Etten died Saturday afternoon of injuries sustained when she was ejected from a motorcycle in a crash on Langford Creek Road in the Town of Van Etten. State police said the accident occurred when the southbound cycle, driven by Daryl Dibble, 55, of Van Etten rounded a curve and encountered a pickup truck towing a hay baler entering the road, prompting evasive action that ejected the woman. She was pronounced dead at the scene. Daryl Dibble was taken to Packer Hospital in Sayre, and listed in stable condition. The investigation is continuing, police said.

WGHS Alumni Association Scholarship winners (from left) Parker Pangallo, Cheyenne Stansfield and Tyler Jelenevsky, all 2016 graduates.
Distinguished Alumni honored at banquet

The Watkins Glen High School Alumni Association honored two people as Distinguished Alumni Saturday night at the group's 91st annual banquet, held at the Watkins Glen Community Center. Late cartoonist Jim Whiting was honored with many of his family present, as was Joy Hyslop Mundy, a 1966 WGHS graduate who was a career police officer in Seattle, Wash., starting in 1980. She advanced to Sergeant in 1990 and Detective Sergeant in 1998. She retired in 2005.

Whiting, a 1944 graduate of WGHS, returned to Watkins after wartime Navy service and married his high school sweetheart, Bernita, to whom he was married for 69 years. His cartoons appeared in many mainstream magazines, and two of his syndicated comic strips were published regularly in newspapers. A longtime host on WFLR's "Morning Show," he moved to the San Diego area in 1984 and sold illustrations for years, working well into his 80s.


Left top: WGHS Distinguished Alum Joy Hyslop Mundy.
Left bottom: The oldest alum present Saturday -- Mary Berry of Liverpool, from the Class of 1938.
The late Jim Whiting and one of his many cartoons on display at Saturday's Alumni Banquet. He was one of two Distinguished Alumni being honored, and more than a dozen Whitings were on hand for the event. Jim died in 2015.

53 graduate from Odessa-Montour

O-M's Commencement ceremony features speeches, awards, diplomas and airborne caps. Graduation.


Left: Odessa-Montour graduate Henna Herrmann.



This month's column from the Valicenti firm

The Elmira firm offers a look at one of its newsletter features -- a monthly column titled 'Bull and Bear Bulletin' -- along with a list of its services. Valicenti.

Village of Odessa Yard Sales
will be
Saturday, July 30th

Click on the ad below to reach the Hazlitt 1852 website
Click here to reach the Hazlitt 1852 Facebook page.

Annual Report
The Village of Odessa releases its annual Drinking Water Quality Report. For a look, click here.

Rotary gives its annual grants to 10 recipients

The Watkins-Montour Rotary Club distributed grants to 10 organizations June 23 as part of its mission to provide service to others. The club, which provides thousands of dollars through grants, scholarships and other means to the community, presented checks to seven of its 10 recipient groups at its weekly luncheon.

From left with checks: Kris Morseman of Catholic Charities; Mel Schroeder of Cooperative Extension, representing its robotics program; Roxanne Leyes of the Montour Library; Ashley Learn of the Food Bank of the Southern Tier; Harriet Eisman of the Watkins Glen Library; Kate LaMoreaux, representing her Summer Swim program; club president Chris Burns; and Ellen Roemmelt of the Pert Memorial Library, Hector. Other recipients not present: The Arc of Schuyler, Movies in the Park, and Habitat for Humanity.

O'Mara to seek re-election to State Senate

New York State Senator Tom O'Mara has announced he will seek his fourth 2-year term in the Senate this November. O'Mara, first elected to that legislative body in 2010 after six years in the State Assembly, represents the 58th District, which covers all of Chemung, Schuyler, Steuben and Yates counties, and part of Tompkins County (including Ithaca). He currently serves as chair of the Senate Environmental Conservation Committee, and as a member of nine other committees and three Senate Task Forces: Heroin and Opioid Addiction; Lyme and Tick-borne Diseases; and Workforce Development.

Photo: State Senator Tom O'Mara (File photo)

Time capsules old, new mark Cate ceremonies

B.C. Cate Elementary School uncovers a time capsule from 1965 and buries a new one to cap off its rededication observance. Schools.

Left: 1960s time capsule

SFLW taps Rigden as its Woman of the Year

Sally Rigden of Watkins Glen -- who has a varied business background -- is named Woman of the Year by the Southern Finger Lakes Women, a chapter of New York State Women, Inc. People.

Left: Sally Rigden

This week's deals at Famous Brands

We are carrying the weekly ad showcasing the latest deals available at Jim Guild's Famous Brands store on Franklin Street in downtown Watkins Glen. For a look, click here.
To reach the Famous Brands website, click here
or on the drawing above.
Ben & Jerry's open

The Ben & Jerry's store at 418 N. Franklin Street in Watkins Glen opened for business April 12 with a Free Cone Day -- which drew a large crowd. The store is open from 12 noon to 8 p.m. daily, and longer come summer.

For other recent Schuyler County news, click here.



Summer is inching closer, which means the annual Jazz Greats at Glenora concert series is right around the corner! On July 17th, saxman Nelson Rangell and guitarist Marc Antoine take the stage, and on August 21st, Four80East with special guests Jackiem Joyber & Matt Marshak. Tickets can be purchased online at www.glenora.com, by calling 800.243.5513 or at any Wegmans store. For more information, see Sports or visit www.glenora.com.


115 East Fourth Street, PO Box 30, Watkins Glen, NY 14891
Proudly Representing:
In order to visit the E.C. Cooper website, click here.
To visit the Erie & Niagara website, click here.

Watkins BOE taps Trank for elementary post; Phillips contract set; State athletes honored

Rebecca J. Trank -- a teacher and administrator at Gorham Elementary School in Stanley, NY, part of the Marcus Whitman Central School District, and a recent Yates County Summer School Director -- was approved June 20 by the Watkins Glen School Board as the next principal of the Watkins Glen Elementary School. She was the choice among more than 20 applicants following a search that involved an 11-person committee of teachers, parents and administrators headed up by WGHS Principal Kai D'Alleva. Trank, who assumes her duties on July 1, succeeds Kristine Somerville, who will be moving to the post of district director of curriculum and instruction and student services.

In other business, the board approved a contract for Superintendent Tom Phillips that goes for four years and calls for a salary of $158,006 in the 2016-17 school year, and $162,746 in the 2017-18 school year. Says Phillips: "I will be 55 in October 2017 with 33 years of service. Provided my life situation doesn't change, I will end my career sometime in that school year. I will give the Board plenty of notice so they have sufficient time to complete a rigorous search" for a successor.

Photos in text: Top: WGHS sophomore Hanley Elliott and junior Patrick Hazlitt, each of whom competed in States this spring -- Hanley in golf and Patrick in track. Each received a certificate of achievement at Monday's board meeting. Bottom: Superintendent Tom Phillips.
Retirees honored. See meeting summary here.

Center Speakers
Glenn Donnelly, right, president and CEO of the Syracuse-area Central New York Raceway Park, which is slated to be the Northeast's newest race track, speaks at the June 18 Center Conversations gathering of the International Motor Racing Research Center in Watkins Glen. The track and other subjects were discussed. At left on the stage of the Watkins Glen Elementary School auditorium -- next door to the IMRRC -- is Peter Argetsinger, the track designer. Also on the panel was John Lehman, Raceway Park vice president.


Kudos, kudos, and not ...

The editor weighs in on a successful softball team, a retiring teacher, and the Kristina Hansen case. Column.

------

Anyone caring to advertise may contact the publisher, Charlie Haeffner, at publisher@odessafile.com for information and rates.

Not every cardboard boat made it through unscathed. This one, Harbor Hound, capsized immediately, but was pushed and pulled the full length of the course. Here it crosses the finish line.
Cardboard boats draw crowd to waterfront

The annual Cardboard Boat Regatta -- part of the Watkins Glen Waterfront Festival -- was held June 18 under sunny skies and with a large crowd lining the Seneca Harbor shoreline and pier. Food, crafts and fun were part of the attraction for the event, broadcast by BigFox TV and set for rebroadcast July 2nd. Features.

Left: Hot dogs were a popular staple at the Waterfront Festival; and Brooke Bennett, executive director of My Place: A Play and Learning Center in Montour Falls, has the center's name painted on her arm during a break in festival face-painting. Doing the honors was Shannon Schamel, a member of the center's Board of Directors.


The pier was a colorful and popular spot during Harbor Lights.
Harbor Lights a hit

The 23rd annual Watkins Glen Waterfront Festival kicked off Friday night, June 17 with live music, lots of food, and the Harbor Lights show -- with strings of lights adorning boats and playing off of sails and off the Harbor Hotel. The big weekend continued Saturday with the Cardboard Boat Regatta.

Left: The schooner True Love

Left: WGHS alums Samantha Gill (left) and Lindsey Suddaby aboard True Love. Right: Lights play off of the hotel.

A painting of B.C. Cate stood alongside his granddaughter, Barbara Helpern, as she delivered her speech.
B.C. Cate marks 50 with rededication

The B.C. Cate Elementary School in Montour Falls celebrated its 50 years of existence with a rededication ceremony June 17 that included a picnic, ice cream, speeches, live music and an evening outdoor movie. Odessa-Montour School District Superintendent Chris Wood noted the influence of Bert Clarence Cate, whose legacy of excellence "has lasted 50 years, and will last another 50 years" as the district strives to follow Cate's goal to always "make the school a better place ... a mentality that has withstood the test of time." Giving the keynote was Cate's granddaughter, Barbara Helpern, who explained that her grandfather decided to use his initials at the urging of a college advisor who thought it carried more authority than "Bert" or "Clarence."

Left from top: Principal Veronica Lewis, singers Casey Underdown and Noelle Chamberlain. John Coates and the rest of the Odessa-Montour Honor Choir also performed.

The anniversary poster features every B.C. Cate student standing outside, forming the shape of the number "50"

For other recent Schuyler County news, click here.


For other recent Schuyler County news, click here.

Now available on Kindle: The Maiden of Mackinac

This story -- which spans 700 years and ranges from our region to Northern Michigan -- tells of a quest for the truth behind a legend ... the legend of a Native American maiden reputed to be centuries old. It was written by Charlie Haeffner, and is available now on Kindle at Amazon.com. To see the ad, click here.

Left: Cover art by Jon Haeffner

For other recent Schuyler County news, click here.

Want to e-mail this website? Just click below.

Visit Jerlando's Ristorante & Pizzeria

Three locations: in Watkins Glen, Horseheads and Montour Falls

Click here or on the photo at left to go to the Jerlando's website. There you will find information about all three locations, plus menus.

Left: The front of the recently renovated Jerlando's at Franklin and 4th Streets, Watkins Glen

To reach the Harbor Hotel website, click on the photo below
Watkins Glen Harbor Hotel
16 N. Franklin St.
Watkins Glen, NY 14891-1221
(607) 535-6116


Thefts at cemetery
The Schuyler County Sheriff's Office has received several reports of thefts of flowers and ornaments from the Hector Union Cemetery on State Route 79 in Burdett. Any people who have information about the thefts or want to report a theft are encouraged to contact the Sheriff's Office at 607-535-8222, or they can leave an anonymous tip at 607-535-8224 or email tips@co.schuyler.ny.us.



Harris Fellows:
Watkins-Montour Rotarians Doug Hagin, left, and Rich Greenberger were surprise recipients June 16 of Paul Harris Fellow awards presented to people in and out of Rotary who exhibit "service above self." The two men, good friends, surprised each other at the weekly Rotary lunch: Greenberger presented a Harris award to Hagin (whose career is insurance, with E.C. Cooper), and then Hagin presented one to Greenberger, caught with his mouth open in shock. Rich and wife Keri operate Connections Retreat Center for People & Dogs outside Burdett.
Rotary honors Clark as Student of the Month

Odessa-Montour High School senior Tyler Clark (left) was honored June 16 by the Watkins-Montour Rotary Club as its O-M Student of the Month for June. Clark was introduced by O-M Principal Skip McCarty, who called the honoree "a fine young man" and "a great role model" who is a 3-sport athlete (soccer, basketball and golf), a member of Student Council and National Honor Society, and a youth soccer official and youth basketball coach. He plans to attend Tompkins Cortland Community College and study Computer Information Systems.


KOA campground owners Paul and Cam Friesen cut the ribbon symbolizing the designation of their facility as a KOA Resort, one of just nine in the country. It boasts a zip line, large inflated water slide, bumper boats, laser tag, and jumping pads, not to mention plenty of camping on its substantial acreage.
Ribbon-cutting marks KOA's rise to Resort

The KOA campground on Route 414 between Watkins Glen and Corning has earned designation as a KOA Resort, one of just nine in the U.S. A ribbon-cutting ceremony June 16 marked the occasion, with owner Paul Friesen -- who has built the business with wife Cam for the past 24 years -- delivering a speech about the facility's growth. On hand, too, was KOA rep Fred Prichard of the firm's Montana HQ, along with Alison Hunt representing Congressman Tom Reed, Schuyler County Administrator Tim O'Hearn, Sharon Moore of State Senator Tom O'Mara's office, and area Chamber of Commerce chief Rebekah LaMoreaux.

Left: The KOA Resort has a zip line among many attractions.


Hansen charge tossed; school rule 'not lawful'

The misdemeanor trespass charge lodged against Kristina Hansen for trying to attend a Watkins Glen School Board meeting is dismissed, and the school superintendent's edict leading to the arrest deemed not lawful. A related lawsuit against the School District, Village of Watkins Glen and various individuals is pending. Government.

Left: Attorney Ray Schlather


Art is available in different forms at the Clute Park Market -- such as paintings by Pam Rutledge and welded figures by Barbie The Welder of Erin.
Clute Market offers array of food, goods

The Clute Park Market that began running on Wednesdays starting two weeks ago offers a mix of food vendors, craft vendors and camaraderie -- a great place to gather and dine and share information. The brainchild of Global Taco business operator Sara Caldwell, the market drew a steady and enthusiastic crowd Wednesday, June 15, and will expand with the start July 6 of weekly Movie Nights at the Park, which will run in conjunction with the market for two months.

Left from top: Bonnie Scott of Joyful Adornments with some glass bead work; market chief Sara Caldwell; and one of the food vendors, Chef William, in deep conversation.

WGHS Class of 2016 gathers for class photo

The Watkins Glen High School Class of 2016 got together outside the high school office entrance recently for a group photo -- a precursor to the school's annual graduation ceremony. Graduation is set for 2 p.m. Saturday, June 25 in the high school auditorium. For the full photo, see Schools.

Left: Part of the Class of 2016 at WGHS. (Photo by Don Romeo)

Annual parade draws crowd to Montour

The 60th annual Montour Falls Fire Department Parade -- despite a rainy forecast -- went off under mostly sunny skies Saturday on Main Street of Montour Falls. A crowd lined the street from its western end to a point well east of Route 14. Five high school bands performed, and 27 area fire departments were represented. For photos and a couple of stories -- including one about a 1988 police-styled vehicle in the parade -- see Features.

Left: Members of the Montour Falls Fire Department march up Main Street.



Alice talks to the White Rabbit, who holds a timepiece in his hand and is lamenting that he's late.
'Alice in Wonderland' ends its 2-night run

The Lake Country Players production of the musical "Alice in Wonderland" ended its two-night run Saturday night in the Watkins Glen High School auditorium. The play, featuring 58 youths ranging from 7 to 18 years of age, opened Friday. Kelsey Johnson and Kim Laursen co-directed.

Left: Alice watches the Queen of Hearts stroll by.


Scenes at the Montour Falls Firemen's Carnival.
Carnival ends run at Montour Firemen's Field

Rides, bingo, live music on a new entertainment stage, various food vendors, and midway games of chance were featured at the 60th annual Montour Falls Fire Department carnival, which ran from Thursday through Saturday. The top draw Friday night was an appearance by the popular band Nik and the Nice Guys. The Saturday highlights were a chicken barbecue and an annual parade on Main Street that featured five high school bands and representation from 27 fire departments.

Photo in text: One of the carnival's several food vendors.

The 26-foot, 16-passenger Remedy, docked at Seneca Harbor.
New boat offers Eco, winery, sightseeing tours

The owners of the schooner True Love, which plies the waters of Seneca Lake with tourists aboard, have put into service a smaller craft, Remedy, which they are employing in a series of lake and area tours. Josh and Lisa Navone are providing tours through September on Remedy along the Canal and southern points of the lake with a narrative focused on the history and importance of those water sources. And -- also using a van -- they are providing a winery, brewery and distillery tour, with Remedy taking its passengers north to the Hector area and its participating wine, beer, and distillery venues. This is on top of the 22-passenger tours they provide on True Love, a craft that was part of the 1950s film "High Society," starring Grace Kelly. Visit sailtruelove.com and mvremedy.com for more information on the tours.

Photo in text: Josh and Lisa Navone at Seneca Harbor.

Fair offers line on Health & Wellness services

A Health & Wellness Fair presented by Cayuga Health System was held Saturday in the Watkins Glen High School Field House. The event, co sponsored by the Watkins Glen Area Chamber of Commerce, featured dozens of organizations and businesses demonstrating the products and services they offer related to the maintenance of health. Screenings were also provided.

Photo in text: Hula hoops were part of the display provided by Exercise Enterprise. A number of visitors tried twirling the hoops around their waists.

O-M Athletes of the Year: April Dunn and Bryce Elliott.
O-M holds its Awards Night

The 49th annual Odessa-Montour Sports Boosters Awards were presented Thursday night, June 9 in the O-M High School auditorium. Awards for each of the year's sports were announced, leading to the evening's two big honors -- the Harold Lynch Female and Male Athlete of the Year Awards, presented to the outstanding senior athletes. As shown above, April Dunn and Bryce Elliott were the recipients. Sports.

Rotary exchange students Danielle Fuschilo of Brazil (left) and Marie Bucher of France (right) told their sponsoring Watkins-Montour Rotary Club farewell June 9 as their visits to the United States near an end. Pictured with them: graduating Watkins Glen High School seniors Portia Wells and Lucas Wickham, who will be exchange students in the Netherlands and Chile, respectively, starting in August.
St. Julien honored as Student of the Month

Watkins Glen High School senior James St. Julien was honored June 9 by the Watkins-Montour Rotary Club as its WGHS Student of the Month for June. St. Julien, a veteran of stage performances and music competitions, is working toward an Eagle Scout award. He is also a volunteer for TIES (Together Involving Every Student), which helps those with developmental issues enjoy social activities. The honoree, who recently took an educational tour of China, has been accepted at Massachusetts' Gordon College, where he plans to major in Physics.


Hunting club hosts education program

More than 150 sixth-grade students from area schools spend a day at the Millport Hunting and Fishing Club for an outdoor Conservation Field Day. Outdoors.


Left: Joe Nowicki of Bradford Central School caught a nice bass. The fish was released.



Reed: It's time to unite behind Donald Trump

Congressman Tom Reed urges Republicans to unite behind the presumptive GOP presidential candidate, although he's also saying he finds Trump's recent words regarding a federal judge to be 'problematic.' Government.

Photo at right: Tom Reed

Watkins High holds its Spring Awards Night

Sportsmanship, Most Improved and MVP awards are distributed at WGHS for Spring Sports achievements. Sports.

Left: WGHS golf MVPs included Parker Pangallo and Hanley Elliott (photo). Ryan Clark also was named a golf MVP.



Top Drawer 24 honored at State Park ceremony

Two dozen student-athletes from 10 area high schools were honored June 6 as members of the Top Drawer 24 team -- the 11th annual such squad. The event, as always, was held at the Watkins Glen State Park pavilion. Top Drawer.

Left: Top Drawer 24 honoree Mia Herlan of Notre Dame.



Odessa File Athletes of the Year Ian Chedzoy (left), Gillian Clark and Patrick Hazlitt pose with Mike Stamp of E.C. Cooper Insurance, which sponsors the awards.
Odessa File Athletes of Year announced

Sophomore Gillian Clark has earned The Odessa File Athlete of the Year Award at Odessa-Montour High School, while junior Patrick Hazlitt and senior Ian Chedzoy have earned the same honor at Watkins Glen High School. Plaques were presented to the three honorees June 6 by Mike Stamp of the sponsoring E.C. Cooper insurance firm at the Watkins Glen State Park Pavilion before the start of the Top Drawer 24 ceremony there. Each honoree is a three-sport athlete.

Watkins business stores wine, offers cigars

Finger Lakes Wine Lockers, a business started by the husband-and-wife team of Ken and Mandy May in December, offers short- and long-term storage of wines. Their store, in a former accounting office at 108 W. Fourth Street in Watkins Glen, has climate controlled wine storage in lockers whose numbers will be expanded in the coming months.

The Mays offer year-long rental rates on lockers, locker management, home deliveries of wine that it stores, and bottle pick-ups from wineries for those folks taking a wine tour. They also carry a supply of cigars from around the world, and provide a delivery service for those, too. For details on the business, visit the Mays' website at fingerlakeswinelockers.com.

Photo: Mandy and Ken May in front of their Fourth Street business in Watkins Glen.

Charities' Franklin Street property is for sale

Catholic Charities has put its Franklin Street property in Watkins Glen up for sale as it seeks to relocate to a larger space in Schuyler County. "We want to assure the community that while we are relocating our offices, Catholic Charities' services will not be interrupted," said Debra MacDonald (pictured at right), the organization's Schuyler County Agency Director, who added that "we ... look to expand and enhance our services in a new location." Whether Charities rents or buys "depends on the property," said a spokesperson, adding that the sale of the current locale "will be contingent on our finding a new home."

'Star Trek' actors among protest arrestees

Veteran Hollywood actor James Cromwell, 76, of Warwick, NY, was among 19 protesters arrested, processed and released Monday morning, June 6 on disorderly conduct charges for blocking the main Crestwood gate along Rt. 14 north of Watkins Glen. The group was protesting the storage of methane gas in abandoned salt caverns at the Crestwood site. Cromwell, whose film roles included one in Star Trek: First Contact, was joined in protest by actor John Hertzler, 66, of Ulysses in Tompkins County, who played a Klingon general in the TV series Star Trek: Deep Space Nine. Among the protest signs: "Trekkies Against Crestwood." Protest arrests since 2014 now total 604.

Photo: James Cromwell at the Crestwood site. (Provided)

Clark fires 84, Elliott 90 as tourney concludes

Odessa-Montour sophomore Gillian Clark shot an 84 on June 5 on the second day of the two-day New York State Public High School Athletic Association Girls Golf Championships on the Bethpage State Park Yellow Course on Long Island. The round gave her a 178 total, the best on the 9-member Section IV team and good for 44th place overall in the 81-golfer field. Hanley Elliott (Watkins Glen) shot a 90 for a 187 total, fourth best on the team and tied for 57th overall. The individual leader was Lindsay May of Section 3 with a 140 total.

Photos: Hanley Elliott (left) and Gillian Clark. (Photo provided)

Live Like Liz 5K crown goes to Gabe Planty

The Watkins Glen 8th grader finishes well ahead of the pack on a day that also featured music, speeches and prizes in the WGHS Field House, and a determination to defeat ovarian cancer, the disease that killed Elizabeth Amisano in 2005.

Story and photos on People.

Left: Gabe Planty crosses the finish line.



The ribbon separates at the ceremony marking the recent opening of Connections Retreat Center for People and Dogs. From left: Chamber of Commerce President Rebekah LaMoreaux, Montour Falls Mayor John King, Center co-founder Keri Greenberger, Schuyler County Legislator Jim Howell (obscured), Center founder and executive director Rich Greenberger, and County Administrator Tim O'Hearn.
Ribbon-cutting marks Retreat Center opening

The recent opening of the Connections Retreat Center for People and Dogs at 3325 County Road 7 outside Burdett was celebrated June 2 with a ribbon-cutting at the Center. The husband-and-wife team of Rich and Keri Greenberger are developing a nonprofit business which, promotional literature explains, aims on "improving overall health and well-being through interactions between people and dogs" -- the latter expected to number between 10 and 50 given "temporary and permanent homes ... in our specially designed environment that encourages dogs to interact with each other and with people." The owners hope to see visits from veterans, people with special needs, children with behavioral challenges and other groups, with goals of "healing and recovery from trauma," stronger "relationship abilities for those with special needs" and "making more dogs adoptable for loving homes."

Photo in text: Keri and Rich Greenberger.
Tom Weidemann meets with two of the dogs at the Retreat Center during Thursday's celebration.

A once-functional fireplace adorns a first-floor apartment. It is the only apartment with a fireplace, and was spoken for quickly.
Open House seeks signups for School Apts.

The Watkins Glen School Apartments in the old Middle School on Decatur Street -- after struggling to fill its 51 units in its first few months -- is moving toward that goal, with 32 units now filled and 10 others spoken for, a spokeswoman said at an Open House there on June 1. The Open House, designed to spur interest, offered tours of several of the apartments, available to people over 55 years of age making no more than $25,500 (for one person) or $29,000 (for two people). Savings and other assets are figured in with the income, but the spokeswoman said that amount is multiplied only by .06%.

"It doesn't cost anything to apply," she said, "and we'll calculate your income for you." As of mid-May, only 28 units had been filled, and SEPP, the property developer, decided to reach out to the community with Wednesday's Open House. All of the units are expected to be filled by summer's end, the spokeswoman said.

Photos in text: The building front; and a trio of visitors walk down a hallway at the Open House.

Memorial Day sees 4 Schuyler ceremonies

A ceremony in Montour Falls, two in Watkins Glen (along with a parade), and one at the Schuyler County Veterans Memorial Park outside Odessa were held Monday, May 30 to honor America's war dead on Memorial Day. People.

Left: At the Veterans Memorial Park ceremony.

Flag's unfurling marks opening of park trails

The American Flag was unfurled in front of a rock face overlookng the entrance to the Watkins Glen State Park gorge Wednesday, May 25 -- a ceremony marking the opening of trails in six Finger Lakes Parks and a throwback to a practice from the 1930s. Government.

Left: The flag, secured by rigging on the 186-foot-high rock face.

Want to contact us?
You can write to: P.O. Box 365, Odessa, NY 14869
You can call: (607) 594-3594
You can email: publisher@odessafile.com

For other recent Schuyler County news, click here.

Area schools' Honor Rolls are here.
Area historical photos can be found on History.
For full coverage of the 2013 Alice Trappler murder trial, you can click here.

For other recent Schuyler County news, click here.



------------

Click here or on the ad above to reach the Schuyler County Partnership for Economic Development website

--------------------------------

The Watkins Glen Area Chamber of Commerce is sponsoring a Wine & Tourism Page. To reach the page, click here. To reach the Chamber website, click on the ad above. To reach the Chamber's recent blog, click here.

----------


----------

To reach the Remedy website, click here.

----------

To reach the Seneca Physical Therapy website, click on the ad above.

---------

3 months for $99.
Special rates with
1-year agreement starting as low as $25/month.

Accepting most insurance wellness plans.

Located 140 N. Catherine St., Montour Falls.

(607) 210-4058
www.facebook.com/
grandprixfitness

----------

Would you like to help reduce underage alcohol use and drugs in Schuyler County? Then the Schuyler County Coalition on Underage Drinking and Drugs is for you! We are looking for parents, students, concerned community members and professionals to join our cause in making Schuyler County a drug- free, safe environment for families and youth. We need you to help make this social change. Please visit our website here to find out how.

Want to see what 344pm is about?

Click here to go to the website.

------------

Still available: Tony Vickio's book, titled "Shifting Gears." You can order it on his website here.

---------

Health Blog

Visit Pureats --
A health blog providing ideas, creativity and support in maintaining a healthy lifestyle.

Dealer/collector looking to buy groups of pre-1970 paper memorabilia: cards, magazines, posters, programs etc. Call Charlie Haeffner at 742-2772.

Be sure to visit

Watkins Glen
Winter Farmer's Market

November 1 to February 28
Fridays 3 to 6pm
St. James Parish Hall
on Sixth Street

Fresh produce, meats and crafts

Find us on Facebook.

--------

We also have a Business Card Page. Click here.

----------------

Read The Stoneware of Havana, N.Y. and Its Makers
by Allen F. Sweet.

A history of the manufacturing of Stoneware in that village (Montour Falls) from 1850-1888. More than 100 color photos.

Available at O'Shaughnessy Antiques in Watkins Glen and at the Schuyler County Historical Society Museum.

-----------

My Wild Ride: The Untamed Life of a Girl with No Self-esteem, an autobiography by ex-Throughbred trainer Susan Bump -- who grew up in Montour Falls -- is now available in e-book formats at major retailers including Amazon.com

------------

Click on the ad below to go to the Schuyler County Transit schedule.

-----------

The Elizabeth Amisano Ovarian Cancer Education Fund
Live Like Liz, Inc.
P.O. Box 434
Watkins Glen NY 14891
www.LiveLikeLiz.org
LiveLikeLiz@yahoo.com

---------

----------------

A novel by Steve Piacente about a military cover-up, and about the ethical boundaries of journalism. For a closer look, click here.

---------

The author, J.N. Brown, is a 2005 graduate of Odessa-Montour High School. He works at Corning Inc. To visit his website, click here.

----------

An account of a daughter's eating disorder and her mother's seeming helplessness and desperation in the face of it -- and yet a story of hope, love and survival, and a lifeline to other parents dealing with obsessive behavior. $17.95 from ecwpress.com

-----------

A self-help guide to understanding the role of emotions, this book offers a four-step path to emotional mastery and freedom. $15.95 from Infinitypublishing.com

-------

We also have a Business Card Page. Click here.

------------------
Check out our list of readers who have contributed to keeping this site going. Sponsors.

The number of visits to this site has been steadily growing -- about 20,000 a week -- as readers in all 50 states and dozens of countries check out what's happening in Schuyler County.

Statistics are from an online tracking service, DeepMetrix Live Stats.

-------
We also have a Business Card Page. Click here.

--------

An eternal message of lights, hope and faith

The week following Susan Haeffner's passing was fraught with signs -- most of them light-based, and one in the form of a vision. Here the editor relives those days in an effort to pass along a message of hope and faith. Message.

Above: The Aurora Borealis (From the Internet--as seen in Scandinavia)

-----------
Oh, the famous faces I've seen

The editor has been thinking about fame (a commodity foreign to him personally), and about the famous people he has encountered. Some thoughts on the subject. Famous.

The Sound and the Silence: A Memoir
Some things in life can mean a great deal -- can embody hope and dreams ... and memories. The sailboat is one such thing for the author. Silence.
---------

Some sports stories and essays inside
Check out our sports related stories and essays, located at the bottom of the Sports Page.

Some special feature packages
From stories of life years ago along Steam Mill Road, to stories by the editor -- you can find them at the bottom of Features.
---------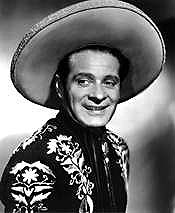 The editor's long search for some childhood icons
When he was a child, the editor let fear get the better of him while he was watching a pair of beloved TV heroes in peril. The scar from that experience lingered for decades. For a journey through what the editor's son calls "a weird obsession," click here.
Above: One of the heroes in question.
------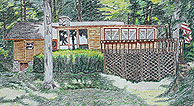 A cabin in the woods
The editor travels, figuratively, back in time to an old haunt, familiar faces and warm memories. Cabin.