Click on the ad above to go to the J.R. Dill website.
--------------
Seneca Harbor Station & Captain Bill's
To reach the website of the Seneca Harbor Station and Captain Bill's, click here.
-------------
Senka Agency
CUSTOMER APPRECIATION DAY!
AUG. 1ST, 8-2
Stop by for goodies & lunch
THINK SUMMER !
Your cycle, your camper,
your boat or jet ski,
Insure them with US,
and you'll be stress free !
Many companies to choose
from and GREAT RATES too.
Give us a call or stop in.
Senka Agency ... Always "Working to Serve YOU Better."
Main Steet, Odessa, NY Telephone 607-594-3335
-----------
Click on the ad above to visit the Visions Credit Union web site -- you deserve a financial partner that has your best interest in mind!
------------

EC at Night...for a better tomorrow
To visit the Elmira College website, click here.
To visit our Elmira College page on this website,
click here.
To learn about courses being offered in Schuyler County as well as at Elmira College,
click here or here.
Elmira College alumni receive a 20% discount on course fees.
Phone: (607) 735-1825.
E-Mail:
continuinged@elimira.edu
-----------
Click on the ad below to go to the Red Newt website.
Current Menu at WWW.REDNEWT.COM
3675 Tichenor Road, Hector NY (607)546-4100
-------------
The Great Escape Ice Cream Parlor
221 S. Franklin St.,
Watkins Glen
We're back for our 32nd year
We've got more
Old-Fashioned Home Made Flavors than ever!
Call ahead to order custom Ice Cream Cakes
Open Daily with indoor and outdoor seating
Still Serving Up
Vegan Soft Serve
Visit our Facebook page here.
===========
The Odessa File's
Primary Pages
Sports
People
Features
Business
Government
Forum
Schools
PSA
Calendar
History
Obituaries
Wine & Tourism
Classifieds
Agriculture

Dealer/collector looking to buy groups of pre-1970 paper memorabilia: cards, magazines, posters, programs etc. Call Charlie at 742-2772.

For your convenience, we have installed the link below to make donations to this website easier. Now you can utilize your PayPal account or your credit card.

--------------
We also have a Business Card Page. Click here.
----------------
SCT Computers
Apple Certified Technicians
Microsoft Certified Systems Engineers
A+ Certified Technicians
Visit us at 306 N. Franklin St., Watkins Glen, 607-535-2495
or
124 Main St., Penn Yan
(315) 694-7399
Email:
Support@SCTcomputers.com
www.SCTcomputers.com
----------------


Your authorized FedEx ship center
M-F 7:30-5:30 (Cut off time 3 pm)
Sat. 10-2 (no pickups)
306 N. Franklin Street
Watkins Glen NY 14891
607-846-7377

Dealer/collector looking to buy groups of pre-1970 paper memorabilia: cards, magazines, posters, programs etc. Call Charlie Haeffner at 742-2772.

Click on the ad below to go to the United Way of Schuyler County website.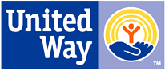 ---------------
For your convenience, we have installed the link below to make donations to this website easier. Now you can utilize your PayPal account or your credit card.

--------------
We also have a Business Card Page. Click here.
-------------
We also have a Business Card Page. Click here.
----------------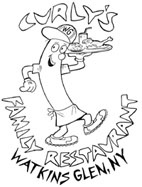 Curly's Restaurant is a page sponsor -- of our People Page. People.
Other page sponsors:
Business -- Sidle Insurance
Sports -- Learn Motor Co.
Features -- Cabins to Castles Real Estate
Government -- Specchio Ford
Schools -- Watkins Sporting Goods
Calendar -- Hi-Lites
Forum -- Unoccupied
------------------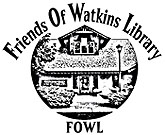 To reach the FOWL website, click on the logo above.
-----------
To go to Jim Guild's Famous Brands website, click on the drawing above or here.
-----------------
To reach the Odessa Government Page, click here or on the logo below.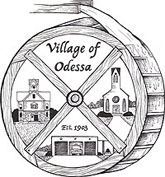 ---------------
Our Primary Pages
Sports
People
Features
Business
Government
Forum
Schools
PSA
Calendar
History
Obituaries
Wine & Tourism
Classifieds
-----------
The IBEW Local 241 is a sponsor of this website
We also have a Business Card Page. Click here.
---------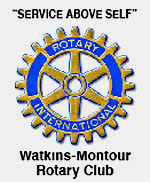 ----------

To reach the website of the Five Rivers Council, Boys Scouts of America, click here or on the logo above.
--------
Click below to see

Lottery Numbers
---------------
To reach the Watkins Glen School District website, click here.
--------------
Check this out:
-------------
Contact this website at:
publisher@odessafile.com
----------------
4 Novels by the editor
Island Nights
Excerpt here.
The Islander
The entire novel:
Cabins in the Mist
Excerpt here
The Maiden of Mackinac
Excerpts Maiden
---------------


Click on the ad below to go to Schuyler Hospital's website.

Michael Czarnecki and Charlotte Dickens, co-founders of the Watkins Glen Writers Group and Reading Series, at Monday's session. Czarnecki gave Dickens a framed and illustrated copy of one of her poems in honor of her 20 years of guiding the group.
Reading series marks 20 years;
Dickens honored
| | | |
| --- | --- | --- |
| | | The Watkins Glen Writers Group, which marked 20 years of existence in May, celebrated the 20th anniversary of its Reading Series -- gatherings featuring literary readings by featured artists and open-mic participants -- at a session Monday night at the Old Havana Courthouse Theater in the Montour Falls Village Hall. The featured reader was poet-publisher Michael Czarnecki, who helped establish the group and has returned annually to read to it. He and the 30-plus people present honored Charlotte Dickens, co-founder and longtime guiding light of the group, for -- as Czarnecki said -- "putting so much energy into this for so many years." |

Senka article tells of 'warming calm' in battle

John Senka (left), retired from his Odessa insurance agency and living in Wayland, tells in an issue of Guideposts of a strange, comforting feeling that settled on him during a Vietnam War battle in which he was seriously injured. Senka is author of the book "Wounded Body, Healing Spirit," which describes that battle and its long-reaching effects on him.
To see Senka's article, click here.

Italian-American Fest is set for this weekend

The 35th annual festival takes place at Clute Park in Watkins Glen Aug. 1-3. Get ready for rides, games, bingo, live music and plenty of food. Festival.

Left: A ride at last year's festival

Click on the ad below to learn more.

And inside ...

Artist Gina Pfleegor has been named the Peoples' Choice award winner of the recent Midsummer Night's Dream exhibit at The Franklin Street Gallery. Features.

For Part One of "Schuyler County and Me," reprised, Click here.

For Part 2, click here.
For Part 3, click here.
For Part 4, click here.
For Part 5, click here.



--Obituaries--
Death Notices on the Obituary Page.

Lillian Ethel Litteer Ackley, 80, of Burdett.
Betty J. Kessler, 70, formerly of Hector.
Ronald K. Peppard, 70, of Odessa.
Darlene K. Bingham, 63, of Burdett.
Willard B. Mosher, 91, of Valois.
(For earlier Vedder & Scott obituaries, click here.)

A column by State Senator Tom O'Mara

New York State Senator Tom O'Mara graces our pages with a weekly column from Albany. This time: "Broadband comes to rural New York." Column.

Left: State Sen.Tom O'Mara

The story behind the Many Hands Thrift Shop

The Odessa United Methodist Church's used clothing operation has an interesting background, explained here.

Left: Thrift Shop clothing

Farm Bureau honors Hector sheep farmers

Hector sheep farmers Carole and Mark Harth were honored Thursday at the annual Schuyler County Farm Bureau picnic -- presented with an Agricultural Environmental Management (AEM) sign (left) recognizing their environmental protection practices. Agriculture.

Among many Cheese Fest vendors: Heavenly Treats of Corning.
Cheese Fest draws large crowd to farm

A large crowd turned out on a beautiful day Saturday for the annual Finger Lakes Cheese Festival at the Hoffman farm at the Catharine four corners near Odessa. Agricultural products of various kinds were available from nearly 30 vendors, while the festival also offered live music, a petting zoo, games, hayrides and food classes. "Great turnout," said one visitor. "Great event," answered another.

Left: Roasted sweet corn (top) and one of several cheese stands.
The duo of Bob and Dee performed at the Cheese Fest.


A little of this and that ...

The editor weighs in on a week of misfiring stories, on nepotism, on the Trappler trial, and on a novel that offers enjoyable summer reading. Column.

------

Anyone caring to advertise may contact the publisher, Charlie Haeffner, at publisher@odessafile.com for information and rates.

Odessa Village Rummage Sales
Saturday, August 2nd
8 a.m.-2 p.m.

For other recent Schuyler County news, click here.

Click on the ad below to reach the Hazlitt 1852 website
Click here to reach the Hazlitt 1852 Facebook page.

To visit the Quinlans website, click here.

Catholic Charities leads Back to School drive

Seeks new, like-new clothing, new school supplies at various drop-off points in Watkins Glen. Schools.

The Montour Falls Fire Department was one of many departments in Friday's annual Hector Fair parade.
Annual Hector Fair parade proves a hit

More than a dozen fire departments were represented Friday at the annual Hector Fair parade on Rte. 414. Bands, tractors, classic cars and various floats added to the mix as participants moved past an appreciative crowd on the way to the fairgrounds. There, the second of three nights of fun was under way: rides, a petting zoo, food stands, games and a book sale. The fair concluded Saturday with an afternoon and evening of more midway fun.

Left top: A member of the marching Clyde Saxton Band.
Left bottom: Members of the Hammondsport Fire Dept.
A trio aboard the Merry Mixer ride at the Hector Fair.
(More Fair photos here)

This week's deals at Famous Brands

We are carrying the weekly ad showcasing the latest deals available at Jim Guild's Famous Brands store on Franklin Street in downtown Watkins Glen. For a look, click here.
To reach the Famous Brands website, click here
or on the drawing above.
418 N. Franklin St., Watkins Glen.
Open 11 to 9 on Monday, Tuesday and Wednesday.
Open 11 to 10 on Thursday, Friday, Saturday and Sunday.
To visit the Ben & Jerry's website, click here.

For other recent Schuyler County news, click here.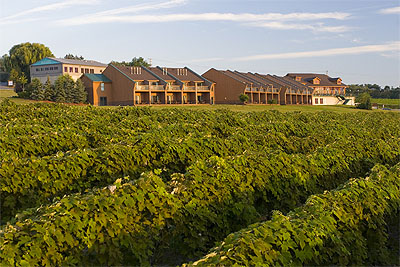 Now that summer is has officially arrived, we're that much closer to the events we look forward to each year at Glenora Wine Cellars! Jazz lovers rejoice during our Jazz Greats Summer Concert Series, coming up on July 20th and August 17th, and in early September, Leaves & Lobsters returns. New this year on Saturdays through August, we have the Maine Harvest Seafood truck set up in our parking lot selling a variety of fresh seafood! For more information, see Sports or visit www.glenora.com.


115 East Fourth Street, PO Box 30, Watkins Glen, NY 14891
Proudly Representing:
In order to visit the E.C. Cooper website, click here.
In order to visit the Finger Lakes Fire & Casualty website, click here.

For a full-sized ad, click here.
For more information, contact Phil Barnes at 607-481-0482.

Land gift adds to protected wetlands

The Finger Lakes Land Trust Tuesday announced receipt of 140 acres of wildlife-rich wetlands south of Seneca Lake -- in the Town of Dix and Village of Montour Falls -- donated by an energy company. The Land Trust, a non-profit organization that works with landowners and communities "to conserve those undeveloped lands that are vital to the character of the 12-county Finger Lakes Region," describes its latest acquisition here.

Doid Kerns of Valois poses with the New York Lottery's Yolanda Vega after winning $1 million in the Powerball game. (Photo provided)
Valois man wins $1 million in lottery

Doid Kerns of Valois -- a 74-year-old retired mechanic -- won $1 million in the June 4 Powerball lottery, and was accordingly presented an oversized check Tuesday in a ceremony at the store where he bought it: the Dandy Mini Mart in Burdett. The presenter was lottery personality Yolanda Vega. Kerns, the 84th New Yorker to win $1 million or more in the lottery this year, says he is a regular lottery player whose biggest previous payday was $1,000. He opted for a lump-sum payment, which will amount to $661,804 after taxes. He said he plans to pay off his house and debts, and buy an SUV.

Barely a quorum, so no vote yet on LPG

The Watkins Glen Village Board Monday night -- with two of its members, including Mayor Mark Swinnerton, absent -- failed to vote on whether to support or oppose the proposed Crestwood plan to store Liquefied Petroleum Gas in salt caverns north of the village. But there was more discussion on the topic. Government.

Whyman resigns from county treasurer's post

Schuyler County Treasurer Gary Whyman has submitted his resignation, effective Aug. 1, attributing his decision to "family issues." Government.

Left: Gary Whyman

This 1958 Chevy Impala was one of the classic cars on display.
Community picnic offers food, fun, music

The annual Schuyler Health Foundation-sponsored Community Family PIcnic July 19 at the Arcangeli Farm outside Burdett offered many things: a chicken barbecue by the Burdett Fire Department, live music, dance performances, a petting zoo, hay wagon rides, a car show, pony rides, a bake sale, bouncy houses, face painting and various displays. The event serves as a fundraiser for Schuyler Hospital.

Left: The Unusual Suspects' Lou Cicconi (top) and Brian Peters perform at the picnic.
Young performers from the Leslie School of Dance were among the picnic's featured entertainment.

Gavich-Lovell team wins Anagnost tourney

The team of Greg Gavich, Frank Gavich, Randy Lovell and Tom Lovell took first place Saturday, July 19 in the 10th annual Jim Anagnost Memorial Golf Tournament held at the Watkins Glen Golf Course. Sports.

Left: Sign at the Watkins Glen Golf Course on tourney day.

Barb Griswold belts out a song, backed by Garry Yoggy, left, and Samuel Norton, in Today Spitzbergen, Tomorrow the World!
Courthouse Theater: Today Spitzbergen ...

Members of the Old Havana Courthouse Theatre troupe presented Today Spitzbergen, Tomorrow the World! July 18 and 19 on the second floor of the Montour Falls Village Hall. Spitzbergen, one of four rotating melodramas being staged this summer at the theater, offered comedy, music, romance and a self-proclaimed evil scientist (who really wasn't so bad) in an entertaining story written by Jeff Hetzel and Joe Edkin. It is on tap again on August 1st and 2nd at 7 p.m. The next weekend's melodrama offering was Dirty Deeds Done at 7 p.m. Friday and Saturday.

Left: Sarah Schleuter-Eisman performs in the play.
Bill Christoffels and Kathy Gill, inhabiting the roles of Alberto and the Contessa in Today Spitzbergen, Tomorrow the World!

Alderson's appeal fails; sentencing due

LPG storage protester Jeremy Alderson, whose sentencing in two related trespass cases has been delayed pending word on whether his appeal in one case would be heard on the state level, has learned that it won't be. Alderson says "that means there is no longer any legal maneuver I can use to forestall going to jail at my next appearance before (Reading Town) Justice (Raymond) Berry on August 20th." Alderson -- convicted last year in Berry's court but free of a sentence while appealing to the State Court of Appeals -- has argued that he should be allowed a "justification defense" claiming his actions in blocking the entrance to the Crestwood facility on Rt. 14 with other protesters was justified by an "imminent danger" to the community in the proposed storage of explosive Liquefied Petroleum Gas in salt caverns there. Sentencing in his second trespass case, in which he was recently found guilty by Dix Town Justice Alan Gregory, was postponed to Sept. 10 due to the appeal delay. With the appeal now rejected, Alderson faces a fine or, in the alternative, jail time in sentences at both courts. Since he doesn't plan to pay the fines, "my intention and expectation is to go to jail on the 20th," he says.

Photo in text: Jeremy Alderson

Gubernatorial candidate stops in Watkins

Republican Westchester County Executive Rob Astorino, running for Governor against Democratic incumbent Andrew Cuomo, stopped in Watkins Glen July 16 to speak to a gathering of the New York State Sheriffs' Association, holding its 80th annual Summer Training Conference at the Harbor Hotel. Astorino, whose running mate is Chemung County Sheriff Chris Moss, told the Association that "law enforcement is extremely important" to him as well as to Moss, "at the top of our agenda. We have your back." He said his team will work to overturn the Cuomo-led SAFE (Secure Ammunition and Firearms Enforcement) Act because it is "a cosmetic law that makes nobody safer." He said he intends, if elected, to attack "corruption in Albany," and said that although trailing in the polls, he will win as he did in Westchester, where he overcame a 30-point deficit and the incumbent's 5-1 spending advantage. He said the governor "will win the air war" -- radio and TV advertising volume -- with his extensive war chest. But, he added, "we will win the ground game," crisscrossing the state to win votes by meeting the people. Moss, president of the State Sheriffs' Association, was not present during Astorino's appearance although they had breakfast together. "He's doing a great job," said Astorino of his running mate's campaigning.

Photo in text: Rob Astorino at the Harbor Hotel.

State Award: Keuka Brewing Company was awarded the 2014 F.X. Matt Memorial Cup at the recent TAP New York Craft Beer and Food Festival, held in the Hudson Valley. "Having our beer named the top craft beer in New York State in 2014 is testament to the hard work we've put in for six years," said Keuka Brewing owner Richard Musso. Added his son, head brewer Mark Musso: "It's an absolute honor."

Hoop tourney planned in memory of Devon

A 3 on 3 Basketball Tournament in memory of Devon Shaw -- the 18-year-old Watkins Glen High School graduate who succumbed to cancer a year ago -- is set for Aug. 16 at Clute Park. Organizers are seeking teams for the event, planned as a double-elimination competition with four 16-team brackets. To see the registration form, click here.

If this site is ever down, or not being updated for a prolonged period (due to a breakdown in its PC system), go to SchuyLines.com for temporary updates.

For other recent Schuyler County news, click here.

Now available on Kindle: The Maiden of Mackinac

This story -- which spans 700 years and ranges from our region to Northern Michigan -- tells of a quest for the truth behind a legend ... the legend of a Native American maiden reputed to be centuries old. It was written by Charlie Haeffner, and is available now on Kindle at Amazon.com. To see the ad, click here.

Left: Cover art by Jon Haeffner

For other recent Schuyler County news, click here.

Want to e-mail this website? Just click below.

Visit Jerlando's Ristorante & Pizzeria

Three locations: in Watkins Glen, Horseheads and Montour Falls

Click here or on the photo at left to go to the Jerlando's website. There you will find information about all three locations, plus menus.

Left: The front of the recently renovated Jerlando's at Franklin and 4th Streets, Watkins Glen

Click on the photo below to reach the Harbor Hotel website.
Watkins Glen Harbor Hotel
16 N. Franklin St.
Watkins Glen, NY 14891-1221
(607) 535-6116


Click on the ad below to reach the Loaded Portrait website.

Public Service
Announcements ...
... now have their own page. To see them, click here.


Chamber President/CEO Rebekah LaMoreaux, left, and scholarship winner Caitlin Connelly.
Palmesano wins cup; scholarship presented

Assemblyman Phil Palmesano won the Chamber Cup that goes to the victor in the annual celebrity sack race at the July 16 Party in the Garden -- a Watkins Glen Area Chamber of Commerce-led event at Chateau LaFayette Reneau, a winery owned by Gene Pierce and Scott Welliver along Rt. 414 in Hector. Palmesano defeated County Legislator Phil Barnes in the final. The party featured a cookout, music by Cool Club of Hector, a quirky/creative hat contest, and presentation of a $1,000 scholarship to the Chamber's 2014 student honoree: recent Watkins Glen High School graduate Caitlin Connelly, who Chamber President Rebekah LaMoreaux said "blew us away" with a required essay.



Above: Assemblyman Phil Palmesano with the Chamber Cup; and Scott Welliver, left, on way to victory over Legislator Stewart Field in a sack race quarterfinal heat.

Scott Post Office bill awaits Obama signature

The bill introduced by Congressman Tom Reed and U.S. Senator Kirsten Gillibrand to rename the Tyrone, New York Post Office after U.S. Army Specialist Christopher Scott (pictured at right) has passed the House of Representatives and is heading to President Barack Obama's desk to be signed into law. Scott died in Afghanistan in 2011 while on patrol in the Kandahar province of Afghanistan. He was 21 years old. People.

Protesters at the Seneca Harbor Park rally.
Legislature rejects move to rescind vote; crowd reacts with anger, catcalls

The Schuyler County Legislature Monday night voted 5-3 against a proposal to rescind its June 9th resolution supporting Crestwood's plan for the storage of Liquid Petroleum Gas in salt caverns on the west side of Seneca Lake. The vote came after more than 300 protesters gathered at Seneca Harbor Park in Watkins Glen for speeches and songs, and then marched up Franklin Street to the County Building, site of the Legislature's monthly session. Only a few of the protesters were at the meeting in the tight Legislature chambers, the rest remaining outside to hear a reading of demands issued by the Concerned Citizens of Schuyler County (see demands here). Chairman Dennis Fagan and other legislators exiting the building after the meeting were met with catcalls and, in one instance, a brief exchange of shoves. For details, see Government.

The damaged home on County Road 27.
Storm leaves damage behind in Reading

Severe thunderstorms that included a confirmed EF 1 tornado swept through northern Schuyler County late Sunday afternoon, July 13, leaving behind downed trees and property damage, but no reported injuries. The Schuyler County Sheriff's Office said most of the damage occurred in the Town of Reading, where the Watkins Glen Fire Department responded to a report of serious damage to a home on County Road 27, where a portion of the roof was ripped off, with the rest of it stripped nearly bare. Three people home at the time were not injured but "required assistance in getting out," said Fire Chief Judson Smith. The home "was stabilized as best as possible but is still unsafe for occupancy," Smith added. Assisting at the scene were the Sheriff's Office, Emergency Management Office, the Red Cross, and the Town of Reading Code Enforcement Officer.

Photo in text: This photo of a cloud formation appearing to funnel down was snapped from the backyard of the Conklin residence on Altay Road, Reading Center at about 4:45 p.m. Sunday. An EF 1 tornado was confirmed by the National Weather Service. (Photo by Andrew Conklin)

As her year nears an end, Chelsea pauses to reflect

Watkins Glen High School graduate Chelsea Kennard, who has been spending the past year in Finland as part of the Rotary Exchange Program, examines what it has all meant and what it will mean in her future. The final installment in a 4-Part series. Chelsea.

Left: Chelsea Kennard

Emergency workers transfer the crash victim to a Guthrie Air Lifenet helicopter for transport to Packer Hospital in Sayre.
Victim airlifted from Clute after 414 crash

A Burdett man, Philip J. McIlroy, 32, was injured Saturday night, July 12 in what a dispatcher described as "a one-vehicle crash with ejection." The accident occurred at about 10:30 p.m. on Rt. 414 between Burdett and Hector. Schuyler County Sheriff's Deputies were on the scene investigating. No cause or further details of the crash were available. Schuyler Ambulance transported McIlroy, of 4173 Phelps Road, Burdett, to Clute Park in Watkins Glen, where the fire department had set up a landing zone for the Guthrie Air Lifenet 77 helicopter, which arrived at about 11:15. The transfer was delayed while McIlroy was treated in the ambulance, but he was soon wheeled on a stretcher to the chopper, which minutes later lifted off, heading for Robert Packer Hospital in Sayre.

Musicians at the fund-raiser included (from left) Lou Cicconi, Tom Bloodgood and Mark Stephany.
Gathering raises funds for Devon scholarship

A year after his death from cancer at the age of 18, Devon Shaw was celebrated July 12th at a gathering at the Montour Moose Lodge designed to raise funds for the Defense for Devon Scholarship begun this year. Well over 100 donors and a dozen helpers were on hand for the event, which featured food, games, raffles, a silent auction and music by the Unusual Suspects. Features.

Left: A newly designed Devon T-shirt, available for purchase

Furs, period garb, tents erected with poles, and a cast iron cooking pot (where venison stew was soon prepared) marked this camping site.
Colonial Encampment is ode to days past

The annual Colonial Encampment on acreage leased from Carl States off Carley Road outside Odessa was held the weekend of July 11-13, and was open to the public on July 12. The event, which celebrates lifestyles from an era reachng from 1640 to 1840, featured period garb, teepee-styled tents, muzzle-loading rifle shooting competition, archery and tomahawk throwing. It is an event sponsored by the Land of the Senecas club, a member of the National Muzzle Loading Rifle Association. This was its 37th annual Encampment, the last 24 coming on the current site. Attendance was down from previous years because of a scheduling conflict with a popular regional encampment in Wayne County.

Left: A tomahawk toss, and a muzzle-loading rifle shooter who said he is "Coyote Joe," from Orange County.

Left: The lead boat sends balloons skyward as it makes its way up the canal. Right: A sign in the fight against cancer
Boats take to canal, lake in fight against cancer

More than a dozen boats motored up the canal from Montour Falls and onto Seneca Lake Saturday morning, July 12 as part of an annual Boating for a Cure parade designed to raise funds for the fight against cancer. All proceeds from the day -- which later would include a picnic with raffles, a bake sale and entertainment at the Montour Marina -- go to the American Cancer Society.

Left: Some of the balloons carried the message: Boating for a Cure; one of the smaller parade boats.

Rob Halpin is sworn in as School Board president by Superintendent Jim Frame.
Halpin re-elected as
O-M board president

Robert Halpin was re-elected unanimously on July 10th as president of the Odessa-Montour School Board at its annual organizational meeting.

Scott Westervelt was re-elected vice president, turning back a challenge from Karen Rock, who was nominated by Damita Chamberlain but received just two votes. In addition, Board newcomers were sworn in: Jennifer Mosher and Christian Maphis, both of whom ran unopposed in the May election.

The board declined a suggestion by Westervelt to increase the pay for substitute teachers, and confirmed that Modified football has been canceled for the fall due to a lack of numbers. "We weren't close to fielding a team," Superintendent Jim Frame said.

Beyond that, the board was asked by senior Hailie Searles to consider weighted grade averages to reflect the increased workload inherent in ACE (Accelerated College Education) courses. "A 90 in an ACE course should be worth more than a 90 in a regular class," she said, adding that the system as it exists affects class standing, scholarships "and getting into colleges."

Left, from top: Scott Westervelt, Jennifer Mosher and Christian Maphis at the board meeting.

Bacalles is chair of Arc membership, fund drive

Former New York State Assemblyman James Bacalles has been named chairman of the 2014 annual membership and fund drive for The Arc of Schuyler, a charitable organization providing supports to people with intellectual and developmental disabilities. People.

Left: Jim Bacalles (File photo)

Glen district to address 'compliance concern'

The Watkins Glen School District -- before completion of a probe by the Office for Civil Rights into alleged Title IX violations in the district -- has signed a Resolution Agreement "that addresses the compliance concern" that triggered the probe in the first place. Title IX.

Final Odessa-Montour honor rolls unveiled

The sixth and final 2013-14 High Honor and Honor Rolls at the Odessa-Montour Junior-Senior High School are released. See Honors.

Board still weighing cavern plan; vote due

The Watkins Glen Village Board heard July 7 from two more people opposed to Crestwood's proposed LPG storage plan north of town. Mayor Mark Swinnerton says he expects a board stand on the issue soon -- possibly at the next board meeting on July 21. Government.

Photo at right: Mayor Mark Swinnerton at Monday's meeting.

Newest School Board members Keith Caslin, left, and Kris Clarkson were sworn in at the July 7 organizational meeting.
Board re-elects Myers, approves new hires

The Watkins Glen School Board held its annual reorganizational meeting July 7, along with a regular meeting, in a board room in the new administrative portion of the high school. In addition to welcoming new members Keith Caslin and Kris Clarkson, and naming Mike Myers and Kelly McCarthy its board president and vice president, respectively, the board approved the call-back hiring of former teachers Tara Parish (elementary) and Kathleen "Kaz" Popovich (business education), and heard a report on a proposed AP World History Course for the coming school year. The board also -- with Caslin abstaining -- approved the hiring of 2008 WGHS graduate Katie Richardson as a School Psychologist. And the board honored Hanley Elliott for her recent golf season, which included qualifying as an 8th grader for the State high school golf tournament.
Above, from top: Mike Myers, re-elected School Board president; Hanley Elliott, honored for her golf season; and Kelly McCarthy, elected Board Vice President.
For a meeting summary prepared by the district, click here.

Ganassi to receive 1st Argetsinger Award

Racing-team owner Chip Ganassi will be honored Aug. 7 at the Corning Museum of Glass with the inaugural Cameron Argetsinger Award for contributions to motorsports. The award will be presented at the first IMRRC (International Motor Racing Research Center) Award Dinner. Ganassi.

Left: Chip Ganassi (Provided)

This month's column from the Valicenti firm

The Elmira company offers us a look at one of its regular newsletter features -- a monthly column titled 'Bull and Bear Bulletin' -- along with a list of its services. Valicenti.

Left: Andrew R. Clark, Valicenti vice president of Investment Research/Portfolio Manager.

Odessa's latest report on water quality

To see the Village of Odessa's latest Water Quality Report, click here.

Want to contact us?
You can write to: P.O. Box 365, Odessa, NY 14869
You can call: (607) 594-3594
You can email: publisher@odessafile.com

For other recent Schuyler County news, click here.

For Corning Community College news, click here.
Area schools' Honor Rolls are here.
Area historical photos can be found on History.
For full coverage of the 2013 Alice Trappler murder trial, you can click here.

For other recent Schuyler County news, click here.
Click on the ad above to reach the Eyes on Seneca website.

------------

Click here or on the ad above to reach the Schuyler County Partnership for Economic Development website

--------------------------------

CCC professor and book editor Dr. Gregg Caruso has a new book out that he edited: Science and Religion: 5 Questions. A book signing was held June 27 at Barnes and Noble. CCC.

For CCC news, click here

Click on the logo above to go to the CCC website, or click here.

CCC Phones: (607) 962-9CCC
(800) 358-7171 NY & PA

-------

The Watkins Glen Area Chamber of Commerce is sponsoring a new Wine & Tourism Page. To reach the page, click here. To reach the Chamber website, click on the logo above.

---------------

Click on the ad below to go to the League of Women Voters website.

For full-sized ad and story, see Features.

-------

Friday, Saturday, Sunday,
Aug. 1-3, 2014,
Clute Memorial Park,
Rt. 414, Watkins Glen.
Featuring Midnight Special -- "The Classic Rock Experience"
Free Admission.
No Cover Charge.
Visit our website for details here.

Dealer/collector looking to buy groups of pre-1970 paper memorabilia: cards, magazines, posters, programs etc. Call Charlie Haeffner at 742-2772.

Want to see what 344pm is about?

Click here to go to the website.

------------

Health Blog

Visit Pureats --
A health blog providing ideas, creativity and support in maintaining a healthy lifestyle.

Dealer/collector looking to buy groups of pre-1970 paper memorabilia: cards, magazines, posters, programs etc. Call Charlie Haeffner at 742-2772.

-----------------

Be sure to visit

Watkins Glen
Winter Farmer's Market

November 1 to February 28
Fridays 3 to 6pm
St. James Parish Hall
on Sixth Street

Fresh produce, meats and crafts

Find us on Facebook.

--------

We also have a Business Card Page. Click here.

----------------

Read The Stoneware of Havana, N.Y. and Its Makers
by Allen F. Sweet.

A history of the manufacturing of Stoneware in that village (Montour Falls) from 1850-1888. More than 100 color photos.

Available at O'Shaughnessy Antiques in Watkins Glen and at the Schuyler County Historical Society Museum.

-----------

My Wild Ride: The Untamed Life of a Girl with No Self-esteem, an autobiography by ex-Throughbred trainer Susan Bump -- who grew up in Montour Falls -- is now available in e-book formats at major retailers including Amazon.com

------------

Click on the ad below to go to the Schuyler County Transit schedule.

-----------

The Elizabeth Amisano Ovarian Cancer Education Fund
Live Like Liz, Inc.
P.O. Box 434
Watkins Glen NY 14891
www.LiveLikeLiz.org
LiveLikeLiz@yahoo.com

---------

----------------

A novel by Steve Piacente about a military cover-up, and about the ethical boundaries of journalism. For a closer look, click here.

---------

An account of a daughter's eating disorder and her mother's seeming helplessness and desperation in the face of it -- and yet a story of hope, love and survival, and a lifeline to other parents dealing with obsessive behavior. $17.95 from ecwpress.com

-----------

A self-help guide to understanding the role of emotions, this book offers a four-step path to emotional mastery and freedom. $15.95 from Infinitypublishing.com

-------

We also have a Business Card Page. Click here.

------------------
Check out our list of readers who have contributed to keeping this site going. Sponsors.

The number of visits to this site has been steadily growing -- about 20,000 a week -- as readers in all 50 states and dozens of countries check out what's happening in Schuyler County.

Statistics are from an online tracking service, DeepMetrix Live Stats.

-------
We also have a Business Card Page. Click here.

--------

An eternal message of lights, hope and faith

The week following Susan Haeffner's passing was fraught with signs -- most of them light-based, and one in the form of a vision. Here the editor relives those days in an effort to pass along a message of hope and faith. Message.

Above: The Aurora Borealis (From the Internet--as seen in Scandinavia)

-----------
Oh, the famous faces I've seen

The editor has been thinking about fame (a commodity foreign to him personally), and about the famous people he has encountered. Some thoughts on the subject. Famous.

The Sound and the Silence: A Memoir
Some things in life can mean a great deal -- can embody hope and dreams ... and memories. The sailboat is one such thing for the author. Silence.
---------

Some sports stories and essays inside
Check out our sports related stories and essays, located at the bottom of the Sports Page.

Some special feature packages
From stories of life years ago along Steam Mill Road, to stories by the editor -- you can find them at the bottom of Features.
---------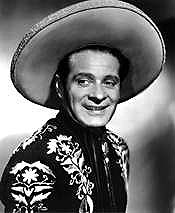 The editor's long search for some childhood icons
When he was a child, the editor let fear get the better of him while he was watching a pair of beloved TV heroes in peril. The scar from that experience lingered for decades. For a journey through what the editor's son calls "a weird obsession," click here.
Above: One of the heroes in question.
------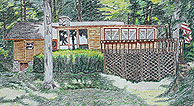 A cabin in the woods
The editor travels, figuratively, back in time to an old haunt, familiar faces and warm memories. Cabin.