--------------
Seneca Harbor Station & Captain Bill's
To reach the website of the Seneca Harbor Station and Captain Bill's, click here.
For job openings, click here
-------------
Senka Agency

We pride ourselves on providing outstanding customer service.
We truly care about each and every client.
Give us a call or stop in and see why so many people have switched.
Monday-Friday 8:30-5:00.
After hours and weekends by appointment.
Always "Working to Serve YOU Better"
-----------
Click on the ad above to visit the Visions Credit Union web site -- you deserve a financial partner that has your best interest in mind!
------------
Watkins Glen Supply, Inc.
P.O. Box 70
2768 State Route 14
607-535-2454
wgsupply@gmail.com
www.wgsupplyny.com
_____________
Pavilion, Picnic Area, BBQ Pit available with reservation.
Memorial Day Service
every Memorial Day 11 a.m.
Check out this beautiful park.
Forms for engraved bricks or benches are available at
visitors center or at schuyleramericanlegion.com
Questions? Call Clayton Snow
607-742-5565
--------------------
The Odessa File's
Primary Pages
Sports
People
Features
Business
Government
Forum
Schools
PSA
Calendar
History
Obituaries
Wine & Tourism
Classifieds
Agriculture
Columns

We also have a Business Card Page. Click here.

Odessa Wine
and Spirits
We are located on Main Street in Odessa, next to the Tompkins Trust Company branch.
Send us an email to sales@odessawinesandspirits.com to let us know what you would like us to have in stock.
Free wine tasting every Friday.
-----------
SCT Computers
Apple Certified Technicians
Microsoft Certified Systems Engineers
A+ Certified Technicians
Visit us at 306 N. Franklin St., Watkins Glen, 607-535-2495
or
124 Main St., Penn Yan
(315) 694-7399
Email:
Support@SCTcomputers.com
www.SCTcomputers.com
----------------


Your authorized FedEx ship center
M-F 7:30-5:30 (Cut off time 3 pm)
Sat. 10-2 (no pickups)
306 N. Franklin Street
Watkins Glen NY 14891
607-846-7377

Click on the ad below to go to the United Way of Schuyler County website.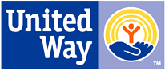 ---------------
For your convenience, we have installed the link below to make donations to this website easier. Now you can utilize your PayPal account or your credit card.

--------------
We also have a Business Card Page. Click here.
-------------
We also have a Business Card Page. Click here.
----------------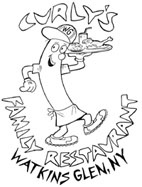 Curly's Restaurant is a page sponsor -- of our People Page. People.
Other page sponsors:
Business -- Sidle Insurance
Sports -- Open
Features -- Cabins to Castles Real Estate
Government -- Jr. Specchio's Inc.
Schools -- Watkins Sporting Goods
Calendar -- Hi-Lites
Forum -- Open
------------------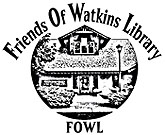 To reach the FOWL website, click on the logo above.
-----------
To go to Jim Guild's Famous Brands website, click on the drawing above or here.
-----------------
Our Primary Pages
Sports
People
Features
Business
Government
Forum
Schools
PSA
Calendar
History
Obituaries
Wine & Tourism
Classifieds
Columns
-----------
The IBEW Local 241 is a sponsor of this website
We also have a Business Card Page. Click here.
---------
Click below to go to the
Rotary Club website.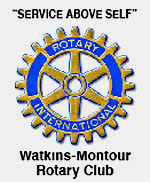 ----------

To reach the website of the Five Rivers Council, Boys Scouts of America, click here or on the logo above.
--------
To reach the Watkins Glen School District website, click here.
--------------
Check this out:
-------------
Contact this website at:
chaef@aol.com
----------------
4 Novels by the editor
Island Nights
Excerpt here.
The Islander
The entire novel:
Cabins in the Mist
Excerpt here
The Maiden of Mackinac
Excerpts Maiden
---------------



A guest column by Leslie Danks Burke

Leslie Danks Burke is running for the New York State Senate in the 58th district, which includes Schuyler, Chemung, Steuben and Yates counties, and part of Tompkins. Here she provides a column titled "In Memoriam." Column



Left: Leslie Danks Burke

No new cases in Schuyler
Public Health officials reported Tuesday that there were no new confirmed cases of COVID-19 in Schuyler County over the weekend-- leaving the number of cases in the county at 13, with 12 recovered. The total number of individuals who have tested negative stands at 1,304, with 29 people in isolation or quarantine.

Hospital offers testing site for reopening businesses. Offer.
Hospital opens Medical/Surgical unit. Business.

93-year-old leaves hospital after COVID battle

Cayuga Medical Center staff cheered Tuesday as 93-year-old Margaret Melens of Horseheads left the Ithaca facility after a 43-day battle with the coronavirus. She is expected to fully recover while living with a daughter. Melens, a great-great grandmother, communicated with family during her hospital stay through Zoom and phone calls. Cayuga Health CEO Martin Stallone praised hospital staff. "It provides us all with a wonderful feeling of hope during this pandemic," he said.

Photo: Margaret Melens leaves the hospital. (Photo provided)

The Montour Falls Fire Department flew the American flag above Shequagah Falls during Monday's ceremony.
(Photo by Erik Holter)
Memorial Day ceremony held in Montour Falls

A trimmed-down Memorial Day service was conducted Monday morning at the Shequagah Falls Park in Montour Falls. The event, planned by the Village Board with an eye toward safety during the pandemic, lacked the usual crowd (only a few spectators were present) and was without a keynote address, bagpipes, a singer or a school band -- all features in years past. Government.

A column by State Senator Tom O'Mara

New York State Senator Tom O'Mara provides us with a weekly column from Albany. This week: "We will continue to honor Memorial Day." Column

Left: State Sen. Tom O'Mara

Odessa banners honor Hometown Heroes

Thirty-eight photo-adorned banners, each honoring a village resident who served in the military, are the subject of a ceremony in Odessa. People.


Left: Sign on Main Street featuring Kristine Gardner.

Orchestra sets online live Mini-Concert

The Orchestra of the Southern Finger Lakes will present a free Facebook Live concert with OSFL principal violinist Max Buckholtz at 4 p.m. Sunday, May 31. Features.

Left: Violinist Max Buckholtz (Photo provided)

Seneca Harbor Station
starts grocery distribution center
The Seneca Harbor Station and Captain Bill's business in Watkins Glen is "converting its resources into a grocery distribution center," purchasing various products for resale to the public. The enterprise will include curbside pick-up. Forum.
More information is available at the Seneca Harbor station website.

We honor...The Essentials of Schuyler County

A dozen women and a dozen men populate this committee-selected group of outstanding Schuyler County residents or natives who have impacted life here or elsewhere. None is in the Schuyler County Hall of Fame, but perhaps will be. Essentials.



Dealer/collector looking to buy groups of pre-1970 paper memorabilia: cards, magazines, posters, programs etc. Call Charlie at (607) 742-2772.

And inside

The work of Dr. William S. Gillmor, a doctor in the town of Hector in the 1800s, will be the focus of a talk May 2 at the Brick Tavern Museum. People.

The Watkins-Montour Rotary Club is accepting requests for its annual community grants until May 1st. Features.

For Part 1 of "Schuyler County and Me," reprised, Click here.
For Part 2, click here.
For Part 3, click here .
For Part 4, click here.
For Part 5, click here.

******
The Editor's Columns

--Obituaries--
Death Notices on the Obituary Page.

Joy Suzanne Carlyle, 81, of Watkins Glen.
Gwendolyn L. Rappleye, 92, of Lodi.
George Frank Baldassarre, 94, of Watkins Glen.
Debra M. VanZile, 61, of Cayuta.
David Lee Russell, 74, of Odessa.
Marcie McLean Jayne, 88, of Tyrone & Montour Falls.
Edward A. Vaughn, Sr., 76, of Montour Falls.
Ruthann Scofield of Trumansburg.
George R. Weed, Jr., 69, formerly of Watkins Glen.
Kelly Colleen McCarthy, 49, of Hector.
Jane E. Wood, 76, of Hector.
Ira Robert Stiles, Jr., 59, of Bradford.
Charles M. Valent, 64, of Watkins Glen.
Kenneth L. Bell, 92, of Watkins Glen.
(For earlier Vedder & Scott obituaries, click here.)


To reach the Famous Brands website, click here.

Click here or on the ad below
Click on the ad below to reach the
Seneca Harbor Station website.

"During this time of transition, we want you to know we are thinking of all of our students and their families. Please call your school if we can be of assistance."
Chris Wood, Superintendent, Odessa-Montour School District
Greg Kelahan, Superintendent, Watkins Glen School District

--This notice paid for personally by the superintendents

HEAL Schuyler offers creative games contest

HEAL (Healthy Eating Active Living) Schuyler is encouraging Schuyler County residents to invent new physical education games with people in their own homes as part of a contest. Features.


On a turbulent ocean ...

The editor looks at the changing nature of the educational system we have long known. Column.

------

Anyone caring to advertise may contact the publisher, Charlie Haeffner, at publisher@odessafile.com for information.

A legal column from Ziff Law's Jim Reed

Attorney James B. Reed of the Ziff Law Firm in Elmira offers this regular column, tackling issues that you might encounter in your daily lives. This time: "This is not the time to stop fighting the virus." Column.




Left: Attorney Jim Reed



Click the ad below to reach the Hazlitt 1852 website.
Click here to reach the Hazlitt 1852 Facebook page.

Want to phone The Odessa File?
You can reach us at (607) 742-2772




Available on Kindle:
The Maiden of Mackinac

This story -- which spans 700 years and ranges from our region to Northern Michigan -- tells of a quest for the truth behind a legend ... the legend of a Native American maiden reputed to be centuries old. It was written by Charlie Haeffner, and is available now on Kindle at Amazon.com. To see the ad, click here.

Left: Cover art by Jon Haeffner

Hammondsport man charged after chase

A 51-year-old Hammondsport man was arrested Sunday, May 17 and charged with Driving While Intoxicated, Criminal Mischief in the 4th Degree and Reckless Endangerment, all misdemeanors, and multiple traffic offenses after a chase that started on County Road 16 in the Town of Orange. Schuyler County Sheriff's deputies allege that Billy R. Adams failed to comply when they tried to stop him on CR 16, and that he led them on a chase over several roads before he struck a Sheriff's Patrol Vehicle head on and then crashed his car on Sugar Hill Road. Adams was processed for the charges and subsequently released to reappear in the Town of Orange Court at a later date.

It's your choice: keeping control of Covid-19 stress

Certified life coach Meg Cabezas, who lives outside Odessa, offers ideas on dealing with the stresses created by the coronavirus pandemic. Column.

Photo: Meg Cabezas (Provided)

Rochester man charged after car chase

A Rochester man was arrested May 17 after leading Schuyler County Sheriff's Deputies and New York State Police on a chase on roads in Schuyler, Chemung, Tompkins and Seneca counties before crashing in the Village of Trumansburg. Deputies said the chase began about 10 a.m. on Rt. 224 in the Town of Montour when they attempted to stop a white 2012 Ford Focus driven by Aaron Mason Jr., 27, who instead drove away. The pursuit continued on until Mason -- who "during the incident ... struck" two police vehicles -- crashed and was taken into custody. He was issued several traffic tickets "as well as appearance tickets" for "various courts within Schuyler County at a later date."

WGHS runner Planty sets school 3200 mark

The senior -- running in the MileSplit Virtual Classic on the O-M track -- breaks the old mark set by Matt Gill. Sports.

Photo: Gabe Planty during his run for the record.

Missing man's body recovered from Seneca

The body of Daniel Manganaro, 27, of Horseheads, who drowned in Seneca Lake after his canoe capsized on the lake on April 19, has been recovered. A search by officials ended on April 25, but the State Police Underwater Recovery Team kept using sonar on and off. Additional sonar cable purchased by the Manganaro family helped State Police find the body 571 feet down on May 15. The body was recovered with the use of a remotely operated vehicle on May 16. "The family," said Yates County Sheriff Ronald Spike, "can now have some closure."

Auto, horse racing get OK, but no spectators

Governor Andrew Cuomo has announced that car racing at Watkins Glen International and horse racing at state tracks can be held starting June 1, but without spectators in the stands. WGI has already reset several events to later in the year, but the ruling might clear the way for the Aug. 16 Go Bowling at The Glen NASCAR race, minus spectators. "You want to increase economic activity as much as you can without spiking the infection rate," said Cuomo of the ongoing pandemic.

The Odessa File's Athletes of the Year

Top male and female athletes from the Watkins Glen and Odessa-Montour high schools are honored. Sports.




Left: WGHS Female Athletes of the Year, from left: Amanda Wilbur, Faye Mooney, Thalia Marquez and Peighton Cervoni.

Introducing the 2020
Top Drawer 24 team

The 15th annual Top Drawer 24 team of outstanding area student-athlete-citizens contains honorees -- almost all seniors -- from 12 schools. To see who they are, click here.



For other recent Schuyler
County news, click here.


Visit Jerlando's Ristorante & Pizzeria

Three locations: in Watkins Glen, Horseheads and Montour Falls

Click here or on the photo at left to go to the Jerlando's website. There you will find information about all three locations, plus menus.

Left: The front of the recently renovated Jerlando's at Franklin and 4th Streets, Watkins Glen



For other recent Schuyler
County news, click here.

Looking to advertise on The Odessa File?

We are always looking for advertisers to help promote their businesses and, by extension, our region. For a list of Odessa File Ad rates, click here.

Anyone wishing to contribute to The Odessa File -- which is dependent on advertising and donations -- may do so through a Paypal link in the left column of this page or by sending a check to The Odessa File, P.O. Box 365, Odessa, NY 14869.

Phoning The Odessa File?
You can reach us at (607) 742-2772
or reach us by email at chaef@aol.com

Wine Festival is latest casualty of pandemic

The annual Finger Lakes Wine Festival, set for July 10-12 at the Watkins Glen International racetrack, has been canceled due to the pandemic. The next festival will be July 9-11, 2021. The event typically draws representatives from 80 wineries in the region, not to mention thousands of fans buying wine and attending music and culinary classes.

Program seeks noms for pandemic heroism

The Watkins Glen Area Chamber of Commerce has launched "Inspire FLX," a program designed to collect and publicize inspiring stories of actions undertaken by Finger Lakes residents in support of friends, neighbors and co-workers. People.

Schools to stay closed through academic year

Governor Andrew Cuomo (right) has announced that schools in New York will remain closed through the end of the academic year due to the coronavirus pandemic. Cuomo said there was no way the state could reopen schools and ensure the safety of students and teachers under existing conditions. He said any decisions regarding summer school programming will be made by the end of May. Decisions on reopening in the fall will have to wait because "that's a long way away."

Rotary session deals with county reopening

SCOPED Executive Director Judy McKinney Cherry, left, and Schuyler County Administrator Tim O'Hearn outline the rules as Schuyler enters Phase 1 of the state's reopening process. Business.

O-M addresses grades and material drop-offs

Odessa-Montour Junior/Senior High School has written to elementary and secondary school families regarding the pickup and drop-off of academic materials and how grading has been altered to meet the needs of these uncertain times. Letters.

Assemblyman Phil Palmesano and 2019 NYS Shot Put champion Zach Elliott in front of the Odessa-Montour High School.
State champ Elliott receives legislative honors

New York State 2019 Division 2 Shot Put champion Zach Elliott finally received a state Assembly Proclamation and Assembly and State Senate resolutions honoring him May 12 when he met in front of his alma mater, the Odessa-Montour High School, with Assemblyman Phil Palmesano. The award presentation had been delayed the year before because of scheduling conflicts, and then Elliott graduated and entered the work force, and the presentation remained on Palmesano's to-do list. The Assemblyman, also representing State Senator Tom O'Mara, was in Odessa Tuesday and while there contacted Elliiott and met him in the O-M school parking lot to give him the Proclamation and resolutions and congratulate him. Elliott won the title at the NYS Track & Field Championships at Middletown High School in June 2019 with a throw of 55 feet 6 inches.

Local schools in the Age of the Pandemic

School administrators at Odessa-Montour and Watkins Glen face daunting challenges, which they are meeting with optiimism and praise for teachers, students and community members. Meanwhile, they await word on state aid while putting forth budgets for an absentee-ballot vote that concludes on June 9. For a look at a number of school matters -- including the 20-minute lighting of O-M's Charles Martin Field Friday night -- see Schools.

Palmesano: Cuomo reimagining education would be a nightmare

"Students and teachers belong in school and in the classroom, period," says Assemblyman Phil Palmesano." Column.

Photo: Phil Palmesano

Odessa Fire Chief John Jelliff, foreground, waves as trucks and cars pass by his house, horns blaring in birthday greeting.
Horn blasts celebrate Fire Chief's birthday

Horns were sounding loudly along Church Street in Odessa May 3rd as a caravan of cars and fire trucks passed by the home of Village Fire Chief John Jelliff, wishing him a happy birthday, social-distancing style. The parade of vehicles -- a surprise to Jelliff, who was seated with his wife Lisa on their front porch -- started at the Odessa-Montour High School and wound a couple of times around village blocks. Jelliff, who said at first he was 21, finally admitted to 46. He was delighted with the parade -- which included fire vehicles from the Odessa, Mecklenburg, Montour Falls, Town and Country and Burdett departments.

Photos: Sign in one car; Odessa Mayor Gerry Messmer and his wife Cathy joined the parade in their vehicle.
Fire Chief John Jelliff receives a birthday card from Peggy Tomassi, who stopped by with her husband, former Fire Chief Mike Tomassi, after the parade.

The rains came
A daylong rainstorm had area waterfalls roaring Thursday evening, April 30, including Shequagah Falls in Montour Falls (above). For some other photos of rising and rampaging waters, click here.

Hall of Fame postpones Jeter induction a year

The Baseball Hall of Fame induction of New York Yankees great Derek Jeter (right) will have to wait a year, thanks to the pandemic. The Hall of Fame said April 29 that Jeter, along with Larry Walker, Ted Simmons and late union chief Marvin Miller, will be inducted -- together with any new honorees next year -- on July 25, 2021. A crowd of 70,000 had originally been expected in Cooperstown, home of the Hall, for a July 26, 2020 induction.

Hubsch elected Historical Society board chief

Jean Hubsch of Tyrone is returning to the role of president of the Schuyler County Historical Society Board of Trustees. Hubsch has been associated with the Historical Society for 20 years and previously served as board president from 2015 to 2018. People.


Photo: Jean Hubsch (Photo provided)

Annual Montour festival and parade canceled

The Montour Falls Fire Department Festival Committee has announced that the planned 64th annual Festival and Parade of Bands set for June 11-13 has been canceled due to the pandemic. "We wish everyone to stay safe and healthy during this time," the committee said, noting that the tentative date for next year's event is June 10-12, 2021.

Left: At the annual parade.

Glen mayor: What do we do about recycling?
In the midst of the pandemic, Watkins Glen Mayor Luke Leszyk points to a big cost increase pending in the village's recycling program, and seeks input from residents. Forum.

The rise of the food delivery business ...

Watkins Glen High School graduate Annika Wickham, a SUNY Oswego student, presents a paper she has written for a reporting class -- a study of food delivery, a business growing over the past few years and spiking in the age of the coronavirus. Delivery.

Photo at right: Annika Wickham.

Italian American Festival is called off

The annual Watkins Glen Italian American Festival slated for Aug. 7 and 8 at Clute Park has been canceled due to the uncertainty and possible limitations created by the pandemic. This would have been the 40th annual such celebration. Organizers were quoted as saying they hope the 2021 festival will be "the best one ever."

Cayuga Health proactively tests at-risk sites

The Seneca View Skilled Nursing Facility in Montour Falls is among the facilities Cayuga Health has tested for COVID-19. Both Seneca View and a facility in Ithaca were found to be virus-free. Cayuga Health is also operating a drive-through Sampling Center. Business.

A list of Schuyler-based food sources appears on People.
O'Mara to Cuomo: Don't forget Upstate. Government.

Watkins' Waterfront Festival is called off

The annual Waterfront Festival planned for June 20 at Seneca Harbor Park in Watkins Glen has been canceled due to the ongoing coronavirus pandemic. Features.

2020 Susan Award winner is O-M's Minnier

The Susan B. Haeffner Sportsmanship Award, presented annually since 2005 to an area high school student-athlete, goes this year to Odessa-Montour senior JoLynn Minnier (right), who Odessa File publisher Charlie Haeffner says is remarkable for her determination on the playing field and in life. Award.


Robotics team pitches in, helps fight pandemic

With a shortened season and many uncertainties surrounding the Covid-19 pandemic, a local youth robotics team is rolling with the ups and downs -- and in the process is utilizing robotics skills to help produce protective face shields for hospital workers. People.



A letter and flyer to O-M district residents

Odessa-Montour Schools Superintendent Chris Wood sends a letter and a flyer to district residents outlining the current school closure situation and the district's plans and hopes moving forward. Letter.


Photo: Superintendent Chris Wood


Senko, Westervelt are Lifetime Award winners

Longtime high school coaches Dick Senko (left) and Scott Westervelt (right) have been picked to receive The Top Drawer 24 program's annual Lifetime Achievement Awards for their devotion to high school athletes and athletics. Sports

Seneca Lake wineries are getting creative ...

From unique virtual tasting opportunities to virtual vineyard tours, wineries along the Seneca Lake Wine Trail "are eager to remain connected to their wine-loving fans as well as those just looking to learn a little more about this world-renowned wine region," the Wine Trail reports, offering a listing of various online points of interest. Wineries.



Jelliff takes over as Odessa Fire Chief

John "JJ" Jelliff (left) ascended to the role of Odessa Fire Chief on April 1, succeeding Mike Tomassi, who said he was "stepping back" to a deputy chief position after 10 years in the job. Jelliff, the First Assistant Chief during Tomassi's tenure, lives in Odessa with his wife Lisa.

As the Coronavirus arrives, Schuyler Hospital prepares

Schuyler Hospital President and Chief Financial Officer Rebecca Gould talks about the hospital's coronavirus preparations and the community's support in an interview held on the day the first case of COVID-19 in Schuyler County was confirmed. Gould.

Photo: Rebecca Gould (Provided)

Cooperative Extension looks ahead to Camp

Cornell Cooperative Extension of Schuyler County is providing a monthly column here on its ongoing educational activities and offerings. The 11th column -- "Hidden Valley 4-H Camp update: 75 years & counting" -- is by Executive Director Phil Cherry (left). Column.

An e-mail issue
One of my e-mails has developed a stubborn streak: most items don't seem to be coming through on it. Use this one, which I'm incorporating in the links at the bottom of each page:

Don't use Google to access this site
A few people have complained that they cannot access The Odessa File. If you know any of these people, tell them the problem is with Google, and that simply clicking on the Google link to this website often doesn't work. The screen comes up blank. Instead, have them type in odessafile.com (nothing more and nothing less) in the address line and hit refresh. That should solve the problem.
So ... avoid Google, at least for now.

A column by Odessa Mayor Gerry Messmer

The mayor provides us with his sixth in a series of columns on what is happening in Odessa. This time: "Odessa Water Quality, the elephant in the room." Column.



Photo: Odessa Mayor Gerry Messmer

Hospital, Seneca View adopt visitor measures

Due to the increased risk to the elderly population for contracting COVID-19 (coronavirus), Seneca View Skilled Nursing Facility and Schuyler Hospital have implemented enhanced measures for visitors. They were effective Friday, March 13. Hospital.



One dead in Town of Reading house fire
The Schuyler County Sheriff's Department and New York State Fire are investigating a fatal house fire that occurred about 7 a.m. April 5 at a home on Church Road in the Town of Reading. The Sheriff's Office said it was investigating the identity of the victim and the cause of the fire. One 63-year-old male was airlifted to Upstate Medical in Syracuse for treatment of burns, while a 56-year-old woman was treated at Schuyler Hospital and released. Fire departments from Watkins Glen, Dundee, Tyrone, Montour Falls, Burdett and Beaver Dams responded, along with State Police and Schuyler Ambulance.

Alleged killer from Georgia caught in Elmira

A 29-year-old man sought for a March 10 murder in Augusta, Georgia was taken into custody by the U.S. Marshals Task Force at about 3 p.m. April 2 in Elmira, NY. The Task Force, acting on a lead that Kenneth Green Jr. (right) was hiding in Elmira, apprehended him without incident. Green, being held as a Fugitive from Justice at the Chemung County Jail, was allegedly a participant with three other men in the shooting death of Donell Graham in Augusta. The three other men have been caught and charged with murder.

O-Mara rips NY budget as a burden to Upstate

New York State Senator Tom O'Mara says the final state budget should have concentrated on pandemic-related issues, but instead burdens Upstate unnecessarily and unfairly with actions that have nothing to do with COVID-19. Government.

Photo: State Senator Tom O'Mara

Hospital setting up mask production site
Human Services Complex in Montour Falls selected; volunteers sought. Production to start Thursday. Business.

Fire truck accident
An Odessa Fire Department pumper was involved in an accident on Middle Road in the Town of Veteran shortly after noon on Wednesday. Government.

Chamber scholarship honors Harrington
The Watkins Glen Area Chamber of Commerce announces its annual student scholarship, and names it in honor of the late Debra Harrington, who was involved for years in education. Business.

Schuyler, in effort to slow virus, urges potential visitors: Stay home

Schuyler County officials say that while they welcome visitors, they are asking any potential ones to "follow state and federal instructions and stay home until our nation defeats the pandemic." Government.

U.S. Attorney Kennedy warns about scammers

Calls COVID-19 online fraud schemers people with "an affliction" that "seems to have rotted their hearts and souls." His department, covering Western New York, offers tips about the scams and urges they be reported. Government.

Photo: U.S. Attorney James P. Kennedy Jr. (Photo provided)
New COVID-19 sampling center opening in Ithaca. Site.

Recovery Cabinet takes steps locally
An Economic Recovery Cabinet composed of Schuyler County leaders "is taking proactive steps to create an environment of support for our businesses during this time of uncertainty," the Cabinet members explain in a letter on the Forum.

SUNY schools transitioning to online courses; CCC 'will remain open' for some classes, labs

The State University of New York Wednesday directed its 64 universities and colleges, including Corning Community College, "to transition courses wherever possible to remote instruction" or online courses in response to the Coronavirus threat. CCC said it is "developing plans to shift as many classes as possible to online and distance learning by March 19." This will continue until "at least April 4. The main point of this precaution is to reduce campus density and limit potential exposure to the virus while ensuring the continuation of the academic semester of class instruction. After March 19, the College will remain open" for hands-on courses and labs "and those with special circumstances that cannot transition to remote instruction." Beyond that, CCC added, "the current plan is to keep Perry Hall, our residence hall, open" and provide housing, food and services to residential students.



Non-essential travel ban takes effect
Governor Andrew Cuomo (right) on Friday, March 20, announced a ban, effective Sunday evening, March 22, on all non-essential travel, and prohibited all workers from reporting to their workplace in person, except those in essential services. The order excludes pharmacies and grocery stores and other similar businesses. Cuomo called the decision "New York on Pause."
Meanwhile: Steuben County officials on Friday announced two confirmed cases of COVID-19 -- one in the Town of Hornellsville and one in the Town of Bath. Both people were in isolation and being closely monitored.
O'Mara providing info, updates. Government.

Sharing Shed opens; item donations sought

The Barnie Parker Sharing Shed was made available to the public at noon on Saturday, March 21 -- a small building at St. John's Episcopal Church at Catharine Corners that organizers say will provide basic necessities free of charge, a potentially bright spot in the face of the pandemic. Items are needed, though, with donations deliverable to the shed at any time. Just drive up and leave them on the shed shelves. For a story and list of items sought, see People.

Photo: The late Clarence "Barnie" Parker, a longtime teacher and St. John's parishioner after whom the shed is named.



'FLX To-Go' shares info
New Facebook page by the Watkins Glen Area Chamber of Commerce offers an opportunity for restaurants, bars, farms and other sources to update us on actions, reactions and options in this time of social distancing. Features.
Watkins Mayor: We won't shut off utilities. Forum.



Speaking at the press conference were, from left, Schuyler Hospital President/CFO Rebecca Gould, Schuyler County Administrator Tim O'Hearn, and Sheriff Bill Yessman. Also speaking were Schuyler County Public Health Director Deborah Minor and Dr. Martin Stallone, President and CEO of Cayuga Health System.
Coronavirus updates: hospitals suspend visits

SCHUYLER COUNTY, March 18, 2020 -- The reaction of government and businesses to the Coronavirus pandemic continues as:

--All visitation to Schuyler Hospital and Cayuga Medical Center has been suspended with limited, specific exceptions. Hospital.

--The Town of Catharine Clerk's office and Highway Department are closing until at least April 6. Officials say taxes and dog licenses can either be mailed or dropped in the mail slot by the office front door, adding: "For other Town business with the clerk's office you can schedule to meet with Diane Sidle, Town Clerk, by calling 607-227-4632. For Highway Dept. business you can contact Marty Vondracek, Highway Superintendent, at 607-207-6925."

--Schuyler County Administrator Tim O'Hearn (pictured at right) said the County Legislature, "in an effort to support the local lodging industry, has granted an extension for remittance of room tax to the County Treasurer. Affected businesses are still required to file their quarterly report by Friday, March 20. Payment may be remitted with no penalty up until April 20. The Treasurer will be notifying lodging establishments of this extension."

--Seneca Physical Therapy in Watkins Glen has closed its office until April 1, noting: "During the closure, we will continue to be available for billing, appointment, insurance and general questions" by phone or email.

--While restaurants are closed by state order, takeout can be ordered, and is at various eateries.

--The Watkins Glen Municipal Building will be closed to the public from March 23-31. Utility bill payments may be made online, by phone or by mail, including through the entryway drop box. Village Court services are closed until April 30. The Village Police will remain on duty. Call 607-535-8222 for all non-emergency reports, or 911 for emergencies.

Public Health officials give COVID-19 updates

Hospital and Public Health officials, along with Schuyler County Administrator Tim O'Hearn and Sheriff Bill Yessman, provided updates Tuesday at a press conference regarding the coronavirus. For a full accounting of actions taken in the county, click here.

Beyond that, Schuyler County Public Health Director Deborah Minor said there have been no cases of COVID-19 in the county yet, although results of tests on five people are being awaited. Results on five others came back negative. She said that there have been self-quarantines, but none mandated. By maintaining a 6-foot distance from people, staying home, and avoiding crowds, she said, people "will help slow the spread of the virus."

And Cayuga Health System President Dr. Martin Stallone and Schuyler Hospital President/CFO Rebecca Gould outlined precautions being taken at hospitals in Schuyler and Tompkins Counties and for long-term-care patients in Schuyler. For more information, visit the Schuyler Hospital website here.

For a longer story on the news conference, click here.


Books, belongings picked up at schools

Students and parents picked up the kids' books and belongings from Schuyler County high schools Tuesday as the districts embarked on a forced hiatus that officials hope will end on April 13. Schools.

Photo: Books and belongings awaited pickup in the Odessa-Montour gym.

Village elections postponed; jail bars visitors

The village elections planned for Wednesday, March 18, have been posptoned on order of Governor Andrew Cuomo (pictured at right) until April 28 in response to the coronavirus pandemic. Absentee ballots already submitted will be held until the election; there is no need to re-submit. In other news:

--Jail visitation at the Schuyler County Jail has been suspended "to protect our corrections staff and inmates," said Sheriff Bill Yessman, who added: "Non-essential professional visitors will also not be permitted into the jail for group meetings. In an effort to lessen the impact on inmates and their families, inmates will be provided with several free phone calls per week." Also: Sheriff Dept. Procedural Changes.

--All local Social Security offices are closed to the public, effective March 17, for in-person service. However, Social Security said, "we are still able to provide critical services."

--The Brick Tavern Museum and Wickham Rural Life Center in Montour Falls are closed to the public until further notice. Phone calls and emails are welcome at (607) 535-9741 or director@schuylerhistory.org.

IMRRC is closing; WGI postpones its opening

The Inernational Motor Racing Research Center in Watkins Glen is closing its doors and canceling its annual Model Car Show (see PSA), while Watkins Glen International is postponing its opening weekend, which had been scheduled for April 4-5. "We believe," said WGI in a statement, "it is best to take preemptive action out of an abundance of caution and for the safety of our employees, the community and our loyal fans." Rescheduling information will be provided at a later date.



All-Schuyler All-Star teams
The Odessa File unveils its 2019-20 winter sports First, Second and Third Team All-Stars from the Watkins Glen and Odessa-Montour High Schools, including Co-MVPs. Sports.

'This will be a real test of everybody's patience'

Watkins Glen School Superintendent Greg Kelahan and High School Principal Kai D'Alleva sit down to dilscuss the coronavirus pandemic and its effect on local schools, which are closing until at least April 13. Schools.


Photo: Superintendent Greg Kelahan
Watkins Glen School District Emergency Meal Plan. Schools.
O-M offers curbside meal pick-up for students. Schools.

Schuyler schools closing their doors;
state of emergency declared in county

The three school districts in Schuyler County -- Odessa-Montour, Watkins Glen and Bradford -- are suspending classes to April 13 (later moved to April 29 and then May 15).

In addition, Public Health officials declared a state of emergency in Schuyler County, with Emergency Services Director William Kennedy saying the threat of the virus is imminent. "This declaration provides Schuyler County with the flexibility to prepare and respond to this rapidly evolving situation," he said.

Also: Falls Home officials said that in accordance with Health Department regulations, there will be no visitors allowed for now at that Montour Falls facility, with the excepton of medical personnel and emergency situations.

Cayuga Medical Center restricts visitors. Hospital.



Rotary honors Minnier as Student of the Month

Odessa-Montour High School senior JoLynn Minnier (pictured at right) was honored Thursday by the Watkins-Montour Rotary Club as its O-M Student of the Month for March. Minnier was introduced by teacher Russ Gardner, who said the honoree is known throughout the school as "a hard worker" and "tough" -- attributes that have served her well in the classroom and in sports, where she has played key roles on the school's volleyball, basketball and softball teams. She is also Vice President of the Senior Class. Minnier plans to attend Corning Community College and pursue a Teacher Assistant Certificate with an eye toward becoming a Special Needs Assistant.



A selection of photos from Liz Fraboni

Watkins Glen photographer Liz Fraboni, whose work has graced these pages in the past, provides us with a new selection of scenes from her village and the surrounding area. Photos.

For other recent Schuyler County news, click here.


For other recent Schuyler County news, click here.

Want to e-mail this website? Just click below.

Check out our Wine and Tourism page
We've updated our Wine and Tourism Page, with links to recent Chamber of Commerce blogs. Check it out here.

Want to contact us?
You can write to: P.O. Box 365, Odessa, NY 14869
You can call: (607) 742-2772
You can email:
chaef@aol.com

For other recent Schuyler County news, click here.

Area schools' Honor Rolls are here.
Area historical photos can be found on History.
For full coverage of the 2013 Alice Trappler murder trial, you can click here.

For other recent Schuyler County news, click here.




Click on the ad above to reach the Ziff Law website.

---------

Click here or on the ad above to reach the Schuyler County Partnership for Economic Development website

--------------------------------

Click on the ad below to reach a Covid-19 resources page.

-------

--------------

Would you like to help reduce underage alcohol use and drugs in Schuyler County? Then the Schuyler County Coalition on Underage Drinking and Drugs is for you! We are looking for parents, students, concerned community members and professionals to join our cause in making Schuyler County a drug- free, safe environment for families and youth. We need you to help make this social change. Please visit our website here to find out how.

Still available: Tony Vickio's book, titled "Shifting Gears." You can order it on his website here.

---------

229 S. Catherine St., Montour Falls
(607) 210-6600

We also have a Business Card Page. Click here.

----------------

Editor's Note

Debbie Stayer Kelly of Burdett -- a lifelong Schuyler resident, a single parent of two sons and a highly praised Cornell employee -- has Stage 4 cancer as well as a rare genetic mutation called Lynch Syndrome. She is facing a large financial burden as her battle continues.

Her Cornell colleagues have created a GoFundMe page for her that you can find right here. An update can be found by clicking on the Updates button on that site. I hope we all can help out.

--------------

Read The Stoneware of Havana, N.Y. and Its Makers
by Allen F. Sweet.

A history of the manufacturing of Stoneware in that village (Montour Falls) from 1850-1888. More than 100 color photos.

Available at the Schuyler County Historical Society Museum.

-----------

A book of poetry by J.A. Bauman of Watkins Glen -- "words that God gave me to share with you." Available through Amazon.com.

-----------

A Christian-based autobiography written by Melinda Kreischer, pen name for a long-time Finger Lakes area resident. Ordering information can be found here.

----------

My Wild Ride: The Untamed Life of a Girl with No Self-esteem, an autobiography by ex-Throughbred trainer Susan Bump -- who grew up in Montour Falls -- is now available in e-book formats at major retailers including Amazon.com

------------

Click on the ad below to go to the Schuyler County Transit schedule.

-----------

The Elizabeth Amisano Ovarian Cancer Education Fund
Live Like Liz, Inc.
P.O. Box 434
Watkins Glen NY 14891
www.LiveLikeLiz.org
LiveLikeLiz@yahoo.com

---------

----------------

A novel by Steve Piacente about a military cover-up, and about the ethical boundaries of journalism. For a closer look, click here.

---------

The author, J.N. Brown, is a 2005 graduate of Odessa-Montour High School. He works at Corning Inc. To visit his website, click here.

----------

An account of a daughter's eating disorder and her mother's seeming helplessness and desperation in the face of it -- and yet a story of hope, love and survival, and a lifeline to other parents dealing with obsessive behavior. $17.95 from ecwpress.com

-----------

A self-help guide to understanding the role of emotions, this book offers a four-step path to emotional mastery and freedom. $15.95 from Infinitypublishing.com

-------

We also have a Business Card Page. Click here.

------------------
Check out our list of readers who have contributed to keeping this site going. Sponsors.

The number of visits to this site has been steadily growing -- about 20,000 a week -- as readers in all 50 states and dozens of countries check out what's happening in Schuyler County.

Statistics are from an online tracking service, DeepMetrix Live Stats.

-------
We also have a Business Card Page. Click here.

--------

An eternal message of lights, hope and faith

The week following Susan Haeffner's passing was fraught with signs -- most of them light-based, and one in the form of a vision. Here the editor relives those days in an effort to pass along a message of hope and faith. Message.

Above: The Aurora Borealis (From the Internet--as seen in Scandinavia)

-----------
Oh, the famous faces I've seen

The editor has been thinking about fame (a commodity foreign to him personally), and about the famous people he has encountered. Some thoughts on the subject. Famous.

The Sound and the Silence: A Memoir
Some things in life can mean a great deal -- can embody hope and dreams ... and memories. The sailboat is one such thing for the author. Silence.
---------

Some sports stories and essays inside
Check out our sports related stories and essays, located at the bottom of the Sports Page.

Some special feature packages
From stories of life years ago along Steam Mill Road, to stories by the editor -- you can find them at the bottom of Features.
---------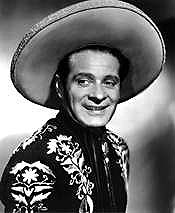 The editor's long search for some childhood icons
When he was a child, the editor let fear get the better of him while he was watching a pair of beloved TV heroes in peril. The scar from that experience lingered for decades. For a journey through what the editor's son calls "a weird obsession," click here.
Above: One of the heroes in question.
------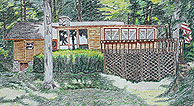 A cabin in the woods
The editor travels, figuratively, back in time to an old haunt, familiar faces and warm memories. Cabin.