--------------
Seneca Harbor Station & Captain Bill's
To reach the website of the Seneca Harbor Station and Captain Bill's, click here.
Captain Bill's and Seneca Harbor Station is accepting job applications for all positions.  Please stop in and fill out an application at Seneca Harbor Station or email:  shs@stny.twcbc.com to be scheduled for an interview. 
-------------
Senka Agency

We pride ourselves on providing outstanding customer service.
We truly care about each and every client.
Give us a call or stop in and see why so many people have switched.
Monday-Friday 8:30-5:00.
After hours and weekends by appointment.
Always "Working to Serve YOU Better"
-----------
Click on the ad above to visit the Visions Credit Union web site -- you deserve a financial partner that has your best interest in mind!
------------
Watkins Glen Supply, Inc.
P.O. Box 70
2768 State Route 14
607-535-2454
wgsupply@gmail.com
www.wgsupplyny.com
_____________
Pavilion, Picnic Area, BBQ Pit available with reservation.
Memorial Day Service
every Memorial Day 11 a.m.
Check out this beautiful park.
Forms for engraved bricks or benches are available at
visitors center or at schuyleramericanlegion.com
Questions? Call Clayton Snow
607-742-5565
--------------------
The Odessa File's
Primary Pages
Sports
People
Features
Business
Government
Forum
Schools
PSA
Calendar
History
Obituaries
Wine & Tourism
Classifieds
Agriculture
Columns

We also have a Business Card Page. Click here.

Odessa Wine
and Spirits
We are located on Main Street in Odessa, next to the Tompkins Trust Company branch.
Send us an email to sales@odessawinesandspirits.com to let us know what you would like us to have in stock.
-----------
SCT Computers
Apple Certified Technicians
Microsoft Certified Systems Engineers
A+ Certified Technicians
Visit us at 306 N. Franklin St., Watkins Glen, 607-535-2495
or
124 Main St., Penn Yan
(315) 694-7399
Email:
Support@SCTcomputers.com
www.SCTcomputers.com
----------------


Your authorized FedEx ship center
M-F 7:30-5:30 (Cut off time 3 pm)
Sat. 10-2 (no pickups)
306 N. Franklin Street
Watkins Glen NY 14891
607-846-7377

Click on the ad below to go to the United Way of Schuyler County website.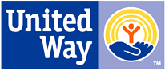 ---------------
For your convenience, we have installed the link below to make donations to this website easier. Now you can utilize your PayPal account or your credit card.

--------------
We also have a Business Card Page. Click here.
-------------
We also have a Business Card Page. Click here.
----------------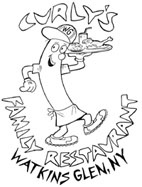 Curly's Restaurant is a page sponsor -- of our People Page. People.
Other page sponsors:
Business -- Sidle Insurance
Sports -- Open
Features -- Cabins to Castles Real Estate
Government -- Jr. Specchio's Inc.
Schools -- Watkins Sporting Goods
Calendar -- Hi-Lites
Forum -- Open
------------------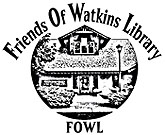 To reach the FOWL website, click on the logo above.
-----------
To go to Jim Guild's Famous Brands website, click on the drawing above or here.
-----------------
Our Primary Pages
Sports
People
Features
Business
Government
Forum
Schools
PSA
Calendar
History
Obituaries
Wine & Tourism
Classifieds
Columns
-----------
The IBEW Local 241 is a sponsor of this website
We also have a Business Card Page. Click here.
---------
Click below to go to the
Rotary Club website.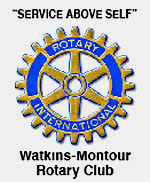 ----------

To reach the website of the Five Rivers Council, Boys Scouts of America, click here or on the logo above.
--------
To reach the Watkins Glen School District website, click here.
--------------
Check this out:
-------------
Contact this website at:
chaef@aol.com
----------------
4 Novels by the editor
Island Nights
Excerpt here.
The Islander
The entire novel:
Cabins in the Mist
Excerpt here
The Maiden of Mackinac
Excerpts Maiden
---------------


Click on the ad below to reach the Primary Care website.



Cuomo says schools can open, but meetings with parents and teachers are needed first

New York Governor Andrew Cuomo (right) on Friday gave schools throughout the state the go-ahead to open this fall, but left the form of education -- in-person, remote or a hybrid of the two -- up to the individual districts. He also mandated that each district hold three meetings with parents by Aug. 21 and that each district meet with teachers, who have raised many questions and fears about returning to the classroom during a pandemic. Each district must also clearly publish its plans for testing, contact tracing and remote learning. The governor said the many decisions facing districts will be made individually by each, noting: "If it works for the district, the parents and teachers, it works." He said the infection rate in every region in New York is low enough to warrant this decision, saying "If any state can do this, we can do this." But he also said the state can't force students back into schools, nor can it force teachers who might fear for their health -- potential obstacles to in-person learning since "you need two things" for a school to operate on-site: "students and teachers."

Leadership Schuyler graduates Class of 2020

The Leadership Schuyler program sponsored by the Watkins Glen Area Chamber of Commerce graduates 13 students at a commencement ceremony held at Lakewood Vineyards. Graduation.


Glen-based band Sweats releases debut album

The Finger Lakes band known as Sweats has released its debut full-length album, "Caught in a Wave." For a look at the band and links to its music, see People.

Photo: Sweats singer-songwriter Travis Durfee.

Joint effort gathering school supplies for kids

Catholic Charities and the Economic Opportunity Program have joined with area businesses in gathering school supplies, backpacks and headphones for students as the school year nears. People.

No new cases in Schuyler
Public Health officials reported Friday that there were no new confirmed cases of COVID-19 in Schuyler County, leaving the number of cases at 23, with all 23 recovered.
The total number of people testing negative in the county is 5,465, with 8 people -- cases, contacts and some with symptoms of COVID-19 who are awaiting test results -- currently in isolation or quarantine for those reasons. Another 53 are in quarantine after arriving home from travel advisory states or countries currently in quarantine.

Schuyler considers generic drug price lawsuit

The Schuyler County Legislature is considering a resolution to join federal, state and municipal governments in suing the makers of generic drugs over alleged price fixing. Legislators will vote Aug. 10 on the resolution, which would authorize County Attorney Steven Getman to move forward with a NYC law firm "in the investigation and/or prosecution." County Administrator Tim O'Hearn says any lawsuit would be filed at no cost to county taxpayers. Gov't.

A guest column by Leslie Danks Burke

Leslie Danks Burke is running for the New York State Senate in the 58th district, which includes Schuyler, Chemung, Steuben and Yates counties, and part of Tompkins. Here she provides a column titled "Seeking an honest assessment." Column

Left: Leslie Danks Burke


We honor...The Essentials of Schuyler County

A dozen women and a dozen men populate this committee-selected group of outstanding Schuyler County residents or natives who have impacted life here or elsewhere. None is in the Schuyler County Hall of Fame, but perhaps will be. Essentials.



Dealer/collector looking to buy groups of pre-1970 paper memorabilia: cards, magazines, posters, programs etc. Call Charlie at (607) 742-2772.

And inside

The new Watkins Glen Area Chamber of Commerce Executive Director, Michael Hardy, will be featured during the upcoming B2B Meetup on Zoom, on Wednesday, July 22. Business and Tourism.

For Part 1 of "Schuyler County and Me," reprised, Click here.
For Part 2, click here.
For Part 3, click here .
For Part 4, click here.
For Part 5, click here.

******
The Editor's Columns

--Obituaries--
Death Notices on the Obituary Page.

Justice Raymond H. Berry, 85, formerly of Reading Center.
Gertrude Idella Morgan Robinson, 92, of Montour Falls.
Herbert W. Arnold, 82, of Montour Falls.
Sue E. Dean, 76, of Burdett.
Dianne W. (Kellogg) Kimmey, 82, of Watkins Glen.
Jeanne Marie Johnson, 61, of Rock Stream.
Richard A. Clugstone Jr., 47, of Montour Falls.
Ellen Noreen (Champion) Simpson, 75, of Montour Falls.
Beverly J. Tuckerman, 81, of Poplar Bluff, MO.
Theodore (Ted) Haischer, 87, of Lake Placid, FL.
Thomas P. Rondinaro, 89, of Watkins Glen.
Charles B. "Chip" Jenkins, 72, of Alpine.
Robert W. Moll, Jr., 72, formerly of Rock Stream.
(For earlier Vedder & Scott obituaries, click here.)

To reach the Famous Brands website, click here.

Click on the ad below to reach the
Seneca Harbor Station website.

Dignitaries participated in the groundbreaking ceremony.
Groundbreaking marks start of Clute project

The redevelopment of Clute Park along the Seneca Lake waterfront was kicked off Tuesday with a ceremony at the park pavilion, capped off with a groundbreaking east of the pavilion, in a persistent rain. For story and photos, see Features.

Photo: Sign on display at the redevelopment ceremony.

No Sahlen's Six Hours at the Glen; race moved

The annual Sahlen's Six Hours at The Glen IMSA race weekend, scheduled for Watkins Glen International Sept. 3-6, has been moved to Michelin Raceway Road Atlanta that same weekend due to the coronavirus pandemic. The event, originally scheduled for June 25-28 at WGI, had been twice rescheduled before this decision to move it. WGI's biggest weekend, the NASCAR Weekend called Go Bowling at the Glen, was moved earlier this racing season from WGI to the Daytona International Speedway road course on Aug. 14-16.
WGI inks partnership with Sony Electronics. Business.

School Board, residents discuss coming year

The Watkins Glen School Board and a half-dozen district residents discuss the coming school year and the challenges it presents -- while they all wait for Governor Andrew Cuomo to issue directives regarding what kind of education will be permitted in 2020-21. Schools.


Of hopes and dreams ...

The editor weighs in on the changing landscape of our aspirations, courtesy of the pandemic. Column.

------

Anyone caring to advertise may contact the publisher, Charlie Haeffner, at publisher@odessafile.com for information.

A column by State Senator Tom O'Mara

New York State Senator Tom O'Mara provides us with a weekly column from Albany. This week: "A renewed blueprint for broadband development." Column

Left: State Sen. Tom O'Mara

A legal column from Ziff Law's Jim Reed

Attorney James B. Reed of the Ziff Law Firm in Elmira offers this regular column, tackling issues that you might encounter in your daily lives. This time: "This is not the time to stop fighting the virus." Column.




Left: Attorney Jim Reed



Click the ad below to reach the Hazlitt 1852 website.
Click here to reach the Hazlitt 1852 Facebook page.

Want to phone The Odessa File?
You can reach us at (607) 742-2772




Available on Kindle:
The Maiden of Mackinac

This story -- which spans 700 years and ranges from our region to Northern Michigan -- tells of a quest for the truth behind a legend ... the legend of a Native American maiden reputed to be centuries old. It was written by Charlie Haeffner, and is available now on Kindle at Amazon.com. To see the ad, click here.

Left: Cover art by Jon Haeffner

School districts devise state-ordered plans

The Odessa-Montour and Watkins Glen School Districts have submitted detailed plans to the state regarding school reopenings in the fall -- whether with full, daily in-school attendance, a hybrid of in-school and remote education, or strictly remote learning. A look at the two districts, with links to the plans, can be found on the Schools page.

Banners and flags fly from a few of the many parade craft on Seneca Lake Saturday. (Photo by Liz Fraboni)
Pro-Trump boats parade up and down Seneca

It was a warm, dry, breezy Saturday -- a busy day of tourism in Watkins Glen and a heavy traffic day up Rt. 414 to the east of Seneca Lake. And on the lake there was a gathering of motor-powered crafts -- well over 100, and as many as 200 by one estimate -- flying American flags and pro-Trump banners.

They took what organizer Eric Castillo of Horseheads said was a "leisurely" trip from the southern end of Seneca, up the eastern shoreline to Peach Orchard Point, across the lake and then down the west side to Watkins Glen and across to the waters off of Clute Park, where they anchored. The purpose, other than to enjoy a pleasant day on the lake, was "to express pride in President Trump and his political views," said Castillo.

Photos: A Trump banner flies from one craft; lake resident Tony Fraboni jumped on his jet ski and joined the parade from his Club Seneca cottage to Peach Orchard Point before returning home. (Bottom photo by Liz Fraboni)

Sunset View to host Give Back NY on Aug. 6

The local Farmer's Market will join with Catholic Charities/ Schuyler County Food Pantry in seeking donations of fresh foods or cash "to help those who have been experiencing hunger" during the pandemic. Features.

O'Hearn offers update on Covid-19 rules, regs

Schuyler County Administrator Tim O'Hearn (right) provides "fact-based information to address questions and to correct the myriad number of incorrect assertions associated with enforcement of Covid-19 orders." And he issues a cautionary note that Schuyler County's low infection rate "has contributed to either a false sense of security or a rationalization that because we are largely disease-free, executive orders do not apply to us." Such a conclusion, he notes, "is absolutely not true," adding: "The State Legislature in March amended the NYS Executive Law and in so doing granted the Governor extraordinary emergency power in the face of the Covid-19 pandemic." Column.
Palmesano rips Cuomo on new rules. Government.

WGI reclaims title of "Best NASCAR Track'

For the fourth time in five years -- and after one year without it -- Watkins Glen International has won designation as the "Best NASCAR Track" in voting in the USA Today 10 Best Readers' Choice online competition. Said State Senator Tom O'Mara and Assemblyman Phil Palmesano in a joint statement: "It's a well-deserved honor for track officials and staff, drivers and, most of all, the fans who help make The Glen one of the renowned venues in all of sports." WGI also won the honor in 2016, 2017 and 2018.

Wastewater treatment plant is operational

The joint Watkins Glen-Montour Falls wastewater treatment plant along the canal between the two villages is now operational -- replacing antiquated facilities in the two municipalities. It has been named the Catharine Valley Water Reclamation Faciility, a name suggested by Montour Falls Mayor John King.

Schuyler Hospital to use Main Lobby entrance

A change in entrance to the hospital for outpatients and Medical-Surgical visitors took place starting July 29th for limited hours. Aside from the new hours, the Emergency Department entrance will continue to be used, as it is round-the-clock for emergency patients. Business.

NYSPHSAA delays start date for high school sports season, cancels fall championships

The New York State Public High School Athletic Association officers have voted to delay the official start date of the Fall 2020 sports season, cancel the fall regional and state championships and prepare to implement a condensed season schedule in January 2021 if high school sports remain prohibited through 2020. Sports.

Sign on the north wall of the Watkins Glen High School gym.
Local school mascots' status being discussed

The Watkins Glen and Odessa-Montour school districts -- home of the Indians (O-M), Senecas (Watkins) and Seneca Indians (in sports shared by the two schools) -- are looking at the future of those mascots as cultural change sweeps America. Schools.

A column by Odessa Mayor Gerry Messmer

The mayor provides us with his seventh in a series of columns on what is happening in Odessa. This time: "Summertime in Odessa is here!" Column.






Photo: Odessa Mayor Gerry Messmer

It's your choice: keeping control of Covid-19 stress

Certified life coach Meg Cabezas, who lives outside Odessa, offers ideas on dealing with the stresses created by the coronavirus pandemic. Column.

Photo: Meg Cabezas (Provided)

The Odessa File's Athletes of the Year

Top male and female athletes from the Watkins Glen and Odessa-Montour high schools are honored. Sports.




Left: WGHS Female Athletes of the Year, from left: Amanda Wilbur, Faye Mooney, Thalia Marquez and Peighton Cervoni.

Introducing the 2020
Top Drawer 24 team

The 15th annual Top Drawer 24 team of outstanding area student-athlete-citizens contains honorees -- almost all seniors -- from 12 schools. To see who they are, click here.



For other recent Schuyler
County news, click here.


Visit Jerlando's Ristorante & Pizzeria

Three locations: in Watkins Glen, Horseheads and Montour Falls

Click here or on the photo at left to go to the Jerlando's website. There you will find information about all three locations, plus menus.

Left: The front of the recently renovated Jerlando's at Franklin and 4th Streets, Watkins Glen


For other recent Schuyler
County news, click here.

Looking to advertise on The Odessa File?

We are always looking for advertisers to help promote their businesses and, by extension, our region. For a list of Odessa File Ad rates, click here.

Anyone wishing to contribute to The Odessa File -- which is dependent on advertising and donations -- may do so through a Paypal link in the left column of this page or by sending a check to The Odessa File, P.O. Box 365, Odessa, NY 14869.

Phoning The Odessa File?
You can reach us at (607) 742-2772
or reach us by email at chaef@aol.com

All quiet on the waterfront ...

Just a handful of people were present late Thursday afternoon, July 23 at Watkins Glen's Seneca Harbor Park and out on the pier. This photo -- with nobody visible within its frame -- caught the peace of the afternoon.

The apartment complex is rising on Second Street in Watkins.
Apartment building construction under way

Construction of the Glen Lake Apartments and day-care facility on Second Street in Watkins Glen, across from the Jefferson Village housing complex, was in full swing the week of July 20, with walls and floors rising. The plan calls for 34 apartments -- two on the ground floor and 16 each on the second and third floors -- and a 7,300-square-foot child-care facility for kids up to age five. The building, with a mix of one- and two-bedroom housing units, will have an elevator, a community room and a laundry room. Ithaca Neighborhood Housing Services has partnered with the Watkins Glen Housing Authority on the facility, which INHS says "will be affordable to renters earning between 47% and 80% of the Area Median Income," with six units "set aside for clients of the Schuyler County Arc."

Photo in text: A construction worker at the building site.

Watkins Board resumes in-person sessions

The Watkins Glen Village Board me Tuesday night, July 21 in public session for the first time in months. It had been conducting its meetings via Zoom. Among Tuesday's highlights:

-- The board heard from Village Treasurer Rhonda Slater that the income derived from users of the new wastewater treatment plant has fallen far short of expenses, and that another increase in the sewer tax might be required. Mayor Luke Leszyk noted that major users such as the Watkins Glen International racetrack have been limited by the pandemic, and that once the pandemic ends, chances are the hike -- should it be adopted -- might ultimately be reversed. The new plant (the old one on the lakefront is now off-line) was a $32 million project that has left the village with a large debt in bonds and loans.

-- A construction trailer will arrive at Clute Park next week, signaling the start of the long-planned $4 million-plus project there that will include a new bathhouse, a pavilion with an events space and a cafe tenant, park lighting, utility improvements, landscaping, and an ice rink. Financing is through a combination of grants.

-- The board approved an amended Inter-Municipal Agreement with Montour Falls that changes all references to the treatment plant to its new name -- the Catharine Valley Water Reclamation Facility, which was suggested by Montour Falls Mayor John King. "We couldn't just call it the treatment plant," said Leszyk.

Photo in text: Mayor Luke Leszyk at July 21 meeting.

A worker cuts away part of the tree that fell onto the wires.
Fallen tree KOs power in Odessa for 5 hours

A large section of a tree in the 500 block of Church Street in Odessa broke off in a Sunday, July 19 storm and fell on a power line, knocking out electricity in the village for almost five hours, from about 4:30 to 9:16 p.m. NYSEG workers were called by the village fire department and responded quickly, cutting the tree away from the line on which it still leaned, replacing some wiring and installing a new phone pole crossbar to replace one that had been destroyed.

The street was closed to traffic, and had to be cleared of tree debris -- limbs and branches -- by village personnel before the NYSEG workers began the laborious process of fixing the damage and restoring power. Other tree-and-power line incidents were reported elsewhere in the county, as well.

Photos in text: The tree trunk break; a new crossbar was brought to replace one knocked down.

A promising outlook on schools, with an "if"...

Governor Andrew Cuomo (right) signaled promising news for schools in New York State Monday. He said schools will reopen if their given region is in Phase 4 of the reopening process, and has a daily Covid-19 infection rate of 5% or lower over a 14-day average -- which currently applies to all regions outside New York City. That status could change in some districts by the time the state announces its decision on each region in the first week of August. If a region's infection numbers exceed the minimum at that time, openings in that region will not be immediately permitted. Schools will stay closed if the regional infection rate is 9% or more on a 7-day average. "All our numbers are good," Cuomo said, adding that "the bad news is we have to keep them that way, and there are challenges" with virus cases spiking around the country.

Sunset on Seneca Lake

The sky, as seen looking northwest across Seneca Lake from the eastern shoreline on Sunday evening, July 12th, was a work of art -- here captured by photographer Liz Fraboni from her Hector-area cottage.

2020 Watkins Grand Prix Festival canceled

The annual Watkins Glen Grand Prix Festival has been canceled by Watkins Glen Promotions, the festival's overall producer, due to concerns about the ongoing pandemic. "We are turning our attention to our planning for 2021," said Festival Management Committee Chair Marianne Marts. Features

No NASCAR at the Glen this year; race moved

The NASCAR Weekend called Go Bowling at the Glen has -- because of the pandemic-- been moved from the Watkins Glen International racetrack to the Daytona International Speedway road course on the same weekend, Aug. 14-16. "This is an unprecedented time in the history of our nation," said WGI President Michael Printup. "The dynamic situation we are all confronting is impacting our daily lives and activities in unimaginable ways. While we are disappointed we will not experience NASCAR in New York this year ... we must focus first on everyone's safety and well-being as NASCAR seeks the best way to continue delivering a remarkable on-track product week after week."

Govt., school leaders seek reopening guidance

Area legislators and educators call on the state to give the go-ahead to school districts to begin implementing reopening plans. Schools are waiting for the state to issue guidelines developed through a Reopening Task Force. Schools.

Photo: State Senator Tom O'Mara during a press conference Wednesday at GST BOCES.

Chamber board taps Hardy to succeed Carroll

Rochester native and business development consultant Michael Hardy (pictured at right) has been selected by the Watkins Glen Area Chamber of Commerce Board of Directors to succeed Rebekah Carroll as the Chamber's Executive Director, effective July 15. Carroll is leaving the job after 10 years to start an accounting and financial services firm. Business.

Sheriff's Department holds hot-dog gathering

The Schuyler County Sheriff's Department offered community members free hot dogs, cookies and icy bottled water Tuesday, July 7 during a two-hour period at midday in front of the county courthouse. Sheriff William Yessman was on hand along with various other department representatives, including Digit, the lone dog currently on staff (while a second one is being trained). Sheriff Yessman said the gathering provided the department with an opportunity to give back to the community after a difficult period of pandemic-caused isolation and national social unrest. People were stopping by at a steady rate, and Yessman said it might become an annual event.

Photo: Distributing hot dogs and cookies under a tent.

Horein denied parole in murder of classmate

The man serving a 20-years-to-life sentence for the August 2000 murder in Watkins Glen of high school classmate Amber Brockway has been denied parole again. The state Parole Board has rejected a bid by Joshua Horein (right) following a mid-June hearing. Horein, now 36, pleaded guilty to second-degree murder in April 2001 in the beating death of Brockway. Schuyler County District Attorney Joseph Fazzary, who prosecuted the case, opposed Horein's release, as did the victim's mother, Joanne Brockway. Horein first appeared before the Parole Board last October under a provision that permitted application by inmates meeting certain criteria, and was turned down then, too. He is incarcerated at the Fishkill Correctional Facility in Beacon, NY.

Limited inpatient hospital visitation resumes

Cayuga Health is allowing inpatient visitation again at Cayuga Medical Center and Schuyler Hospital -- with limited hours and under various state guidielines. Business.

Cayuga Giving Day campaign raises $147,000. Business.

Barriers mark village's pedestrian "Square"

Watkins Glen village crews on June 30 placed concrete barriers -- leftover items from the new sewage treatment plant -- at the intersection of Third and Franklin Streets, setting up a portion of Third as a "pedestiran friendly 'Village Square,'" in the words of Mayor Luke Leszyk. The "square," approved by the State Department of Transportation, will include the area from that intersection to the rear of the co-sponsoring Chamber of Commerce's building, located at that corner. To provide access to 3rd Street parking, the rest of the block was changed from one-way to two-way traffic. Features.

Photo: Concrete barriers at Third and Franklin Streets.

WGHS graduates 84 across 4 ceremonies

The Watkins Glen School District, which postponed its four planned graduation ceremonies from Saturday, June 27 to Sunday, June 28 and then rearranged them Sunday due to inclement weather, graduated 84 seniors that afternoon under sunny skies on the school athletic field. Each ceremony featured a speech by Valedictorian Collin Gaylord, along with remarks by High School Principal Kai D'Alleva and District Superintendent Greg Kelahan. Gaylord lamented the pandemic, but urged his classmates to "push past adversity, persevere and have grit ... It is our time to go out and make a difference." Grads.

Photo: 2020 WGHS graduate Madelyn Suddaby
Lions Club awards scholarships. Schools.

Co-Valedictorian Derrick Lewis addresses the Class of 2020.
O-M graduates 52 in sunny outdoor ceremony

The Odessa-Montour Central School District conferred diplomas on 52 students Friday evening, June 26 in a graduation ceremony under a sunny sky on O-M's Charles Martin Field. Speeches were presented by co-Valedictorians Derrick Lewis and Brooke Sikora. The salutatorian was Grace Vondracek. The ceremony was limited to 150 participants, in keeping with a regulation issued by Governor Andrew Cuomo in relation to the pandemic. Graduation.
Photo at right: Graduate Karlee Dudgeon.

Odessa-Montour unveils its Academic Awards. Schools.

Brick Tavern Museum opens, has guidelines

The museum, closed during the pandemic, is following New York Phase 4 health and safety guidelines. Museum.

Left: Brick Tavern Museum

Alan H. Turner II, right, chief executive officer for the American Red Cross Western New York region, receives the $25,000 check from Hart Hotels president and CEO David Hart and Hart's wife Nancy in a ceremony on the Watkins Glen Harbor Hotel patio.
Ice Bar donation to the Red Cross: $25,000

The Watkins Glen Harbor Hotel presented its annual donation Thursday to the American Red Cross from proceeds derived through the Ice Bar celebration held from Jan. 30 to Feb. 1 at the hotel. The ninth annual donation -- this time, as in recent years, for $25,000 -- brings to $175,000 the total presented over the years by the hotel to the Red Cross, which was represented Thursday in a ceremony on the hotel patio by Western New York Region CEO Alan Turner. Making the presentation was David Hart, president and CEO of Hart Hotels, who said the Ice Bar is "the event of the winter season."

Photo: Red Cross volunteers Donna and Frank Davis of Burdett were on hand for the check presentation.

Cars carrying O-M seniors circled the WGI track four times.
O-M seniors rehearse graduation, tour WGI

The Odessa-Montour High School Class of 2020 rehearsed Wednesday for Friday evening's graduation on the school athletic field, and then traveled to Watkins Glen International-- led by fire trucks through Odessa and Montour Falls -- to drive four laps around the famed racetrack. Schools.

Photo: Senior Tassia Garrison at Wednesday's rehearsal.
O-M announces Fine Arts Award winners. Schools

Schuyler Habitat completes house in Montour

Habitat for Humanity has completed its second house in Schuyler County, a structure in Montour Falls. The search for the next property has begun. People.


WGHS announces its annual student awards

A list of Watkins Glen High School academic and athletically related awards are unveiled, including several from colleges. The WGHS Rotary Students of the Month are listed, as are the Top 10 academic students of the Class of 2020. School Awards.


McIlroy, Kernan are Dub-G Athletes of the Year

Watkins Glen High School seniors Isaac McIlroy (left, soccer and basketball) and Kelsey Kernan (right, soccer and basketball) were named the school's "Dub-G" Male and Female Athletes of the Year Thursday night in a video presentation on the school website. Nominations and selections were made by WGHS head coaches, who were delivering awards to the winners at their homes after they were announced. Other honors:

Outstanding Individual Performance: Swimmer Thalia Marquez, who won four titles at the Section IV, Class C meet.
Coach of the Year: Nikki Chaffee, Girls Swimming.
Team of the Year: The sectional champion Girls Swim Team.
Best Record Performance: Gabe Planty, indoor 2 Mile.
Sportsmanship: Elliott Holland, Cross Country.
Unsung Hero: Bethany Rutledge, Cheerleading.
Leadership: Isaac McIlroy, soccer & basketball.
Excellence in Education: Sarah Swinnerton, swimming.



Odessa-Montour budget approved, 629-138

The Odessa-Montour School District's $16,904,975 budget and all propositions -- on reserves, bus purchases and the library -- passed easily Tuesday in write-in balloting mandated as part of the pandemic response. "It's nice to know the people, even in difficult economic times, still value schools and want to do what's best for the kids," said Superintendent Chris Wood. Three candidates ran for three School Board seats, with incumbent Jen Mosher (569 votes) and Kevin Murphy (540) earning 3-year terms, and incumbent Will Shrout (487) winning a 2-year term.

Hanlon teachers and staff, many holding signs, welcomed kids during the Summer Send-Off in Odessa. Family cars were preceded through the bus loop by three fire engines, sirens bellowing. Music added to the party atmosphere.
Elementary school kids get Summer Send-Off

Administrators and teachers at the B.C. Cate and Hanlon Elementary Schools in Montour Falls and Odessa provided a Summer Send-Off for students of those schools Wednesday morning. The kids -- forced out of classes in March by the pandemic -- were driven through the bus loops at their respective schools by their parents to wave goodbye to teachers and other school staff gathered there with signs and waves of their own. Recorded music added to the festivities. More than 100 cars drove through the B.C. Cate loop, and a similarly large number turned out at Hanlon. Kids and their families stayed in their cars, and the welcoming staff wore face masks -- all to comply with social distancing guidelines.

Photo in text: Hanlon teachers greet a passing student.

Watkins Glen school budget passes easily

The Watkins Glen School District's $26,478,877 budget passed easily Tuesday, 725-184, as this year's mandated write-in ballots were counted after a 5 p.m. mail-in deadline. Bus leasing and library propositions were also approved. Four of five candidates running for School Board seats were elected: Kevin Rumsey (739), Jessica Saks (725), incumbent Gloria Brubaker (700), and incumbent Kris Clarkson (697). Kristina Hansen tallied 363 votes. Rumsey, Saks and Brubaker won 3-year seats, while Clarkson will serve the final year of the late Kelly McCarthy's term.

Montour, Watkins will soon be using new plant

The Watkins Glen Village Board met June 17 in regular online session -- one at which Water Treatment Plant chief Martin Pierce updated trustees on the new Wastewater Treatment Plant facility on the canal between Watkins and Montour Falls. "Starting Monday," he said, "the flow from Montour Falls" will begin to the new facility. "A week after that, the Watkins Glen plant" on the Seneca Lake shoreline "will be taken off-line and the flow from Watkins Glen will be going to the new plant. Within two weeks, Montour Falls and then Watkins Glen will be sending everything to the new plant." The $32 million shared project has been under development for years, replacing antiquated facilities in both communities.

Photo: Watkins Glen Mayor Luke Leszyk at Tuesday's meeting, held as in recent months online.

Grover, Harris, Vondracek win top O-M awards

Odessa-Montour High School seniors Paden Grover and Preston Harris were named winners June 17 of the school's Harold Lynch Male Athlete of the Year Award, while senior Grace Vondracek was named Female Athlete of the Year. The Charles Martin Sportsmanship Awards went to seniors Sara Gardner and Derrick Lewis, while Cheianne Webster earned the Jim Anagnost Memorial Award. The selections were announced online after coaches had revealed team awards in fall and winter sports. Awards.

O'Mara to Cuomo: Open up the graduations

State Senator Tom O'Mara joins other area officials in calling on Governor Andrew Cuomo to lift an arbitrary 150-person limit imposed by the governor on upcoming high school graduation ceremonies. Of the 150-person cap, O'Mara said: "I think that's wrong." Government.


Photo: State Senator Tom O'Mara

Independence Day fireworks postponed

The Village of Watkins Glen's annual Independence Day fireworks have been postponed to the Labor Day weekend -- pending approval at that time on such gatherings in the state related to the pandemic. Fireworks.

HEAL Schuyler offers history scavenger hunt

HEAL (Healthy Eating Active Living) Schuyler is partnering with the Montour Falls Library and the Schuyler County Historical Society to run a scavenger hunt for history in Montour Falls this summer. Features.

Gen. Schuyler statue sparks call for relocation

Schuylerville, located in Saratoga County north of Albany, may be the next home of a statue of General Philip Schuyler (in painting at right) after Albany Mayor Kathy Sheehan ordered the statue removed from her city to another location, possibly a museum, because of Schuyler's ownership of slaves. Schuyler County is named after the general; Schuylerville is named after the general's prominent family. Schuylerville Mayor Dan Carpenter said he is interested in securing the 1920s-era statue, a focal point now as the nation grapples with the history of slavery and key historical figures' roles in it. Philip Schuyler led the Continental Army's northern forces in the Revolutionary War, including a victory at the battle of Saratoga, considered a turning point in the war. Schuyler and his family owned 14 slaves in the Albany region.

Phase 3 is here; restaurant seating part of plan

Five Upstate regions, including ours, are beginning Phase 3 of the reopening process today (Friday, June 12). This includes permitting indoor restaurant seating -- half of what there was before -- along with opening nail salons, spas and tattoo parlors. Governor Andrew Cuomo (right) urged caution, though, saying businesses must exercise extreme caution since the coronavirus "is still out there. We have to be smart." Restaurant seating will incorporate social distancing, and patrons (like workers) must wear face coverings, except when seated.

Schuyler man faces charges in stabbing
Gregory Cunningham, 24, of Beaver Dams pleads not guilty to attempted murder and assault charges after a woman is stabbed multiple times in the Geneseo Walmart. Attack.

Falls Harvest Festival canceled due to Covid

The annual Falls Harvest Festival in Montour Falls -- a gathering featuring local craft and food vendors, fireworks and live entertainment that was scheduled for Oct. 3 -- has been canceled for 2020 due to the pandemic. Organizers -- recognizing "a need to ensure the health and safety of our community as a whole" -- said it will return on Oct. 2, 2021.

Left: At the festival

A day of speeches, day of unity in Watkins

About 200 people attended a combination protest and unity rally on Sunday afternoon, June 7th at Lafayette Park in Watkins Glen. Speakers included State Senate candidates, a congressional candidate, a congressional representative, a district attorney, an Assemblyman, and two officers of the Elmira-Corning NAACP. People.


Photo: Wearing a protest message.

WGHS Class of 2020 takes tour of WGI track

With the loss of key parts of their senior year, the 2020 Watkins Glen High School graduates-to-be take up Watkins Glen International on an offer to drive the track. Schools.

Photo: On the car driven by senior Sam Smith.

How the D-Day landing must've been: A column

A harrowing look at the landing on a Normandy beach on June 6, 1944, as imagined by the nephew (Tony Vickio) of a man who survived that day, but never made it home alive: Schuyler County soldier Ernest Fillipetti. Vickio calls him "the bravest man I never knew." Column.


Left: Ernest Fillipetti

Exhibit to celebrate locals' World War II involvement

A special exhibit at the Schuyler County Historical Society Museum will focus on the civilian and military roles of county residents in WW II. It opens Sept. 2. Features.

Left: Naval recruits from Schuyler County, 1944.

Chemung, Schuyler Arcs officially merge

Form a "newly unified organization," The Arc of Chemung-Schuyler, with administrative offices in Elmira. Business.

4th marking period Honor Rolls at O-M

Odessa-Montour Junior/Senior High School has unveiled its High Honor and Honor Rolls for the fourth marking period of the 2019-20 school year. Honors.

A selection of photos from Liz Fraboni

Watkins Glen photographer Liz Fraboni, whose work has graced these pages in the past, provides us with a new selection of scenes from her village and the surrounding area. Photos.

An e-mail issue
One of my e-mails has developed a stubborn streak: most items don't seem to be coming through on it. Use this one, which I'm incorporating in the links at the bottom of each page:

Don't use Google to access this site
A few people have complained that they cannot access The Odessa File. If you know any of these people, tell them the problem is with Google, and that simply clicking on the Google link to this website often doesn't work. The screen comes up blank. Instead, have them type in odessafile.com (nothing more and nothing less) in the address line and hit refresh. That should solve the problem.
So ... avoid Google, at least for now.

For other recent Schuyler County news, click here.


For other recent Schuyler County news, click here.

Want to e-mail this website? Just click below.

Check out our Wine and Tourism page
We've updated our Wine and Tourism Page, with links to recent Chamber of Commerce blogs. Check it out here.

Want to contact us?
You can write to: P.O. Box 365, Odessa, NY 14869
You can call: (607) 742-2772
You can email:
chaef@aol.com

For other recent Schuyler County news, click here.

Area schools' Honor Rolls are here.
Area historical photos can be found on History.
For full coverage of the 2013 Alice Trappler murder trial, you can click here.

For other recent Schuyler County news, click here.




Click on the ad above to reach the Ziff Law website.

---------

Click here or on the ad above to reach the Schuyler County Partnership for Economic Development website

--------------------------------

Click on the ad below to reach a Covid-19 resources page.

-------

--------------

Would you like to help reduce underage alcohol use and drugs in Schuyler County? Then the Schuyler County Coalition on Underage Drinking and Drugs is for you! We are looking for parents, students, concerned community members and professionals to join our cause in making Schuyler County a drug- free, safe environment for families and youth. We need you to help make this social change. Please visit our website here to find out how.

Still available: Tony Vickio's book, titled "Shifting Gears." You can order it on his website here.

---------

229 S. Catherine St., Montour Falls
(607) 210-6600

We also have a Business Card Page. Click here.

----------------

Editor's Note

Debbie Stayer Kelly of Burdett -- a lifelong Schuyler resident, a single parent of two sons and a highly praised Cornell employee -- has Stage 4 cancer as well as a rare genetic mutation called Lynch Syndrome. She is facing a large financial burden as her battle continues.

Her Cornell colleagues have created a GoFundMe page for her that you can find right here. An update can be found by clicking on the Updates button on that site. I hope we all can help out.

--------------

Read The Stoneware of Havana, N.Y. and Its Makers
by Allen F. Sweet.

A history of the manufacturing of Stoneware in that village (Montour Falls) from 1850-1888. More than 100 color photos.

Available at the Schuyler County Historical Society Museum.

-----------

A book of poetry by J.A. Bauman of Watkins Glen -- "words that God gave me to share with you." Available through Amazon.com.

-----------

A Christian-based autobiography written by Melinda Kreischer, pen name for a long-time Finger Lakes area resident. Ordering information can be found here.

----------

My Wild Ride: The Untamed Life of a Girl with No Self-esteem, an autobiography by ex-Throughbred trainer Susan Bump -- who grew up in Montour Falls -- is now available in e-book formats at major retailers including Amazon.com

------------

Click on the ad below to go to the Schuyler County Transit schedule.

-----------

The Elizabeth Amisano Ovarian Cancer Education Fund
Live Like Liz, Inc.
P.O. Box 434
Watkins Glen NY 14891
www.LiveLikeLiz.org
LiveLikeLiz@yahoo.com

---------

----------------

A novel by Steve Piacente about a military cover-up, and about the ethical boundaries of journalism. For a closer look, click here.

---------

The author, J.N. Brown, is a 2005 graduate of Odessa-Montour High School. He works at Corning Inc. To visit his website, click here.

----------

An account of a daughter's eating disorder and her mother's seeming helplessness and desperation in the face of it -- and yet a story of hope, love and survival, and a lifeline to other parents dealing with obsessive behavior. $17.95 from ecwpress.com

-----------

A self-help guide to understanding the role of emotions, this book offers a four-step path to emotional mastery and freedom. $15.95 from Infinitypublishing.com

-------

We also have a Business Card Page. Click here.

------------------
Check out our list of readers who have contributed to keeping this site going. Sponsors.

The number of visits to this site has been steadily growing -- about 20,000 a week -- as readers in all 50 states and dozens of countries check out what's happening in Schuyler County.

Statistics are from an online tracking service, DeepMetrix Live Stats.

-------
We also have a Business Card Page. Click here.

--------

An eternal message of lights, hope and faith

The week following Susan Haeffner's passing was fraught with signs -- most of them light-based, and one in the form of a vision. Here the editor relives those days in an effort to pass along a message of hope and faith. Message.

Above: The Aurora Borealis (From the Internet--as seen in Scandinavia)

-----------
Oh, the famous faces I've seen

The editor has been thinking about fame (a commodity foreign to him personally), and about the famous people he has encountered. Some thoughts on the subject. Famous.

The Sound and the Silence: A Memoir
Some things in life can mean a great deal -- can embody hope and dreams ... and memories. The sailboat is one such thing for the author. Silence.
---------

Some sports stories and essays inside
Check out our sports related stories and essays, located at the bottom of the Sports Page.

Some special feature packages
From stories of life years ago along Steam Mill Road, to stories by the editor -- you can find them at the bottom of Features.
---------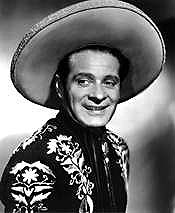 The editor's long search for some childhood icons
When he was a child, the editor let fear get the better of him while he was watching a pair of beloved TV heroes in peril. The scar from that experience lingered for decades. For a journey through what the editor's son calls "a weird obsession," click here.
Above: One of the heroes in question.
------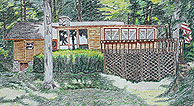 A cabin in the woods
The editor travels, figuratively, back in time to an old haunt, familiar faces and warm memories. Cabin.