Click on the ad above to go to the J.R. Dill website.
--------------
Seneca Harbor Station & Captain Bill's
To reach the website of the Seneca Harbor Station and Captain Bill's, click here.
-------------
Senka Agency
We would like to welcome
POLLY GARRISON to our agency. Polly is experienced and will provide outstanding customer service.
We are also excited to announce that we now write with SAFECO.
Give Polly a call or stop in and see how much Polly can SAVE you !
Senka Agency ... Always "Working to Serve YOU Better."
Main Steet, Odessa, NY Telephone 607-594-3335
-----------
Click on the ad above to visit the Visions Credit Union web site -- you deserve a financial partner that has your best interest in mind!
------------

Continue Your Story
at Elmira College
To visit the Elmira College website, click here.
To visit our Elmira College page on this website,
click here.
Learn more about Elmira College and courses being offered!
Click here or here.
Elmira College alumni receive a 20% discount on course fees.
Phone: (607) 735-1825.
E-Mail:
continuinged@elimira.edu
-----------
Click on the ad below to go to the Red Newt website.
Current Menu at WWW.REDNEWT.COM
3675 Tichenor Road, Hector NY (607)546-4100
-----------
The Odessa File's
Primary Pages
Sports
People
Features
Business
Government
Forum
Schools
PSA
Calendar
History
Obituaries
Wine & Tourism
Classifieds
Agriculture
Columns
----------
The Great Escape
Ice Cream Parlor
221 S. Franklin St.,
Watkins Glen
We're back for our 33rd year
Open Daily with indoor and outdoor seating.
Still Serving Up Hard
Vegan Ice Cream
On Wednesday nights starting April 22, a special treat: ice cream made on site, on the spot, using whatever ingredients you want -- perhaps something you've always dreamed you wanted in your ice cream.
Visit our Facebook page here.

Dealer/collector looking to buy groups of pre-1970 paper memorabilia: cards, magazines, posters, programs etc. Call Charlie at 742-2772.

For your convenience, we have installed the link below to make donations to this website easier. Now you can utilize your PayPal account or your credit card.

--------------
We also have a Business Card Page. Click here.

Odessa Wine
and Spirits
We are located on Main Street in Odessa, next to the Tompkins Trust Company branch.
Send us an email to sales@odessawinesandspirits.com to let us know what you would like us to have in stock.
Free wine tasting every Friday.
-----------
SCT Computers
Apple Certified Technicians
Microsoft Certified Systems Engineers
A+ Certified Technicians
Visit us at 306 N. Franklin St., Watkins Glen, 607-535-2495
or
124 Main St., Penn Yan
(315) 694-7399
Email:
Support@SCTcomputers.com
www.SCTcomputers.com
----------------


Your authorized FedEx ship center
M-F 7:30-5:30 (Cut off time 3 pm)
Sat. 10-2 (no pickups)
306 N. Franklin Street
Watkins Glen NY 14891
607-846-7377

Dealer/collector looking to buy groups of pre-1970 paper memorabilia: cards, magazines, posters, programs etc. Call Charlie Haeffner at 742-2772.

Click on the ad below to go to the United Way of Schuyler County website.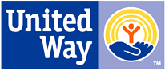 ---------------
For your convenience, we have installed the link below to make donations to this website easier. Now you can utilize your PayPal account or your credit card.

--------------
We also have a Business Card Page. Click here.
-------------
We also have a Business Card Page. Click here.
----------------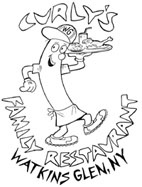 Curly's Restaurant is a page sponsor -- of our People Page. People.
Other page sponsors:
Business -- Sidle Insurance
Sports -- Schuyler Hospital.
Features -- Cabins to Castles Real Estate
Government -- Specchio Ford
Schools -- Watkins Sporting Goods
Calendar -- Hi-Lites
Forum -- Valicenti Advisory Services
------------------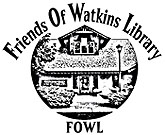 To reach the FOWL website, click on the logo above.
-----------
To go to Jim Guild's Famous Brands website, click on the drawing above or here.
-----------------
To reach the Odessa Government Page, click here or on the logo below.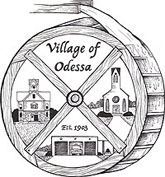 ---------------
Our Primary Pages
Sports
People
Features
Business
Government
Forum
Schools
PSA
Calendar
History
Obituaries
Wine & Tourism
Classifieds
Columns
-----------
The IBEW Local 241 is a sponsor of this website
We also have a Business Card Page. Click here.
---------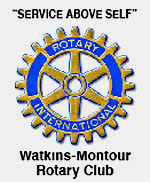 ----------

To reach the website of the Five Rivers Council, Boys Scouts of America, click here or on the logo above.
--------
Click below to see

Lottery Numbers
---------------
To reach the Watkins Glen School District website, click here.
--------------
Check this out:
-------------
Contact this website at:
publisher@odessafile.com
----------------
4 Novels by the editor
Island Nights
Excerpt here.
The Islander
The entire novel:
Cabins in the Mist
Excerpt here
The Maiden of Mackinac
Excerpts Maiden
---------------


Click on the ad below to go to Schuyler Hospital's website.

Board Clerk Marie Keefer (left) swears in Kelly McCarthy as the new Board president.
McCarthy elected School Board chief

Kelly McCarthy was elected unanimously Monday night as the new president of the Watkins Glen School Board by board members at their annual organizational meeting. McCarthy, who served the past year as the board's vice president, was nominated by Gloria Brubaker and elected without opposition. Brubaker in turn was elected vice president without opposition. McCarthy succeeds Mike Myers, who chose not to seek re-election after 12 years on the board, the last three as president. Before the vote, McCarthy was sworn in for her second three-year board term. Also sworn in: new board member Barbara Schimizzi, elected along with McCarthy in May.

Left top: Brubaker is sworn in.
Left bottom: New board member Schimizzi


Watkins' Caslin: Let's talk merger

Watkins Glen School Board member Keith Caslin (right) raised the subject of merger at Monday night's board meeting, asking Athletic Manager Erich Kramer to contact Odessa-Montour about the possibility of merging the two schools' baseball and softball teams, and opening lacrosse to a mix of students from both districts. "With football being merged," said Caslin, "we already have a template" for combining sports programs -- a reference to this fall's combined Watkins and O-M football squad, the Seneca Indians. Beyond sports, Caslin said, it's also time to look seriously at the merger of the two districts into one -- to take advantage of available state funds that would not be available should the state order consolidation. That theme was echoed by Superintendent Tom Phillips, who said he has "continually brought the (consolidation) discussion to the forefront. The reality is we have 8 towns, 4 villages and 3 school districts in a county with under 18,500 people. Can anyone tell me why?" Any move toward consolidation, Phillips added, "has been a slow process. I would have preferred it to be more accelerated." He indicated he will reach out to the O-M district on the matter.

Flames shoot out of the kitchen window.
Fire strikes trailer home outside Odessa

Fire that started in the kitchen extensively damaged a trailer home Monday morning at 1682 County Road 15, the Ridge Road, near Odessa. The structure, owned by Steve Bannister and rented by Autumn VanOstrand, caught fire shortly before 7 a.m. The blaze, with heavy smoke, was knocked down quickly as firefighters from Odessa, Montour Falls, Watkins Glen and Town & Country raced to the scene. A pole barn to the rear of the home was not damaged, nor was a shed to the immediate north. Flames were visible on the trailer's north end, at a kitchen window, as firefighters arrived. Investigators determined the fire was caused by an overheated condenser fan motor in the freezer portion of the home's refrigerator. Officials said nobody was home at the time of the blaze. The building, they added, was insured.

Left: Fire investigators Dale Jaynes, left, and Keith Caslin
Thick smoke swirls in front of the trailer home.

Click on the ad below to learn more.

And inside ...

HEAL Schuyler seeks restaurants willling to participate in the "Choose HEALth -- Healthy Food Choices in Schuyler County" program." Business.
For Part 1 of "Schuyler County and Me," reprised, Click here.
For Part 2, click here.
For Part 3, click here .
For Part 4, click here.
For Part 5, click here.

******
The Editor's Columns

--Obituaries--
Death Notices on the Obituary Page.
Judith Ann Mollett, 69, formerly of Burdett.
Marcella J. Ney, 81, of Burdett.
Ronald S. Shutter, 53, of Alpine.
Harry "Ted" Landon, 63, of Burdett.
John Patrick Callanan Sr., 87, of Montour Falls.
Jane (Diliberto) Turner, of Burdett.
Edward A. Broda, 54, of Beaver Dams.
Margaret Jean Haley Love, 93, of Watkins Glen.
(For earlier Vedder & Scott obituaries, click here.)

A column by State Senator Tom O'Mara

New York State Senator Tom O'Mara provides us with a weekly column from Albany. This time: "Selling a story of property tax relief." Column.

Left: State Sen.Tom O'Mara

WGHS unveils final 2014-15 Honor Roll

Watkins Glen High School lists its High Honor, Honor Roll and Merit Roll students for the last quarterly marking period of the 2014-15 school year. Honors.

Fireworks display draws Clute crowd

Fireworks sponsored by the Watkins Glen Area Chamber of Commerce and Cayuga Health Systems attracted a large and enthusiastic crowd to Clute Park Friday night -- an audience that gathered an hour ahead of time, enjoying the pleasant weather. Kids raced around with glow sticks while some lit sparklers, and pockets of conversation were carried on until, at 9:45 p.m., the fireworks began, turning everyone's attention skyward.

Glen beach opens in time for 4th
Just in time for the 4th of July holiday weekend, Watkins Glen got clearance Thursday, July 2 to open its Clute Park beach for the first time this season after it had been closed to swimmers because of an E. coli level -- created by the June 14 storm and runoff -- that had barely exceeded government standards. Park Manager Michelle Hyde said a water test July 1 came back safe on July 2, prompting the removal of no-swimming signs. "I'm a-grinning today," said Hyde just before removing the signs and prepping the park for a busy holiday weekend.

From left: Cargill's Bob Moore, Ken Hill and Thomas Gossett. Moore and Gossett were honored along with Cargill's Kevin Newell for helping to save Hill after he suffered cardiac arrest at work on April 28.
Gold Stars honor those who saved Ken Hill

Members of Cargill's first-responder team, along with Schuyler Ambulance and Watkins Glen Fire Department rescue personnel, were honored Wednesday for helping save the life of Cargill worker Kenneth Hill after he collapsed with cardiac arrest. People.
Above: Gold Stars of Life were presented to the honorees.


And in this corner ...

The editor discusses the downward slide of his midsection, and the fight he has undertaken against Father Time. Column.

------

Anyone caring to advertise may contact the publisher, Charlie Haeffner, at publisher@odessafile.com for information and rates.

Summer Rec
The Odessa Summer Recreation program for children who have completed grades K through 6 is fast approaching. For information on the program, click here.

For other recent Schuyler County news, click here.

Click on the ad below to reach the Hazlitt 1852 website
Click here to reach the Hazlitt 1852 Facebook page.

To visit the Quinlans website, click here.

The lawn west of the of Clute Park pavilion was full of movie lovers. "People just don't get together like they used to," said organizer Sarah Caldwell in explaining her reason for Movie Nights. "And they forget how cool Clute Park is." Her take on the popularity of Wednesday's first film gathering? "This is fun."
Movie Night at Clute proves a major hit

"I wanted to throw a party. And boy, did I throw a party," said Sarah Caldwell (right) on July 1 about her first of four Wednesday movie nights at Clute Park in Watkins Glen. The first film, Back to the Future, drew more than 300 people to the park, and not just for the film. It was preceded by hours of outdoor dinners on the lawn and at picnic tables, with food sold by a variety of local outlets -- Mura Bella's, Bleachers, and Glen Mountain Market -- and wine by the Hector Wine Company. "This is quintessential Americana," said one park visitor.
Above left: A couple of youngsters used a park slide as a point from which to watch the movie.
Food vendors reported brisk business. Next up: The Princess Bride on July 8. Food starts at 6 p.m., the movie at dark.

This week's deals at Famous Brands

We are carrying the weekly ad showcasing the latest deals available at Jim Guild's Famous Brands store on Franklin Street in downtown Watkins Glen. For a look, click here.
To reach the Famous Brands website, click here
or on the drawing above.
418 N. Franklin St., Watkins Glen.
Open 12 noon to 8 p.m. daily.
To visit the Ben & Jerry's website, click here.

For other recent Schuyler County news, click here.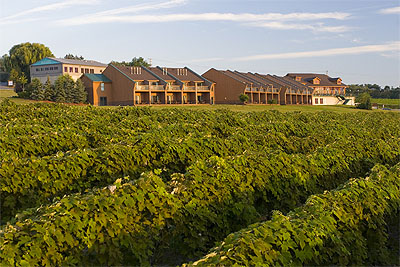 Summer is inching closer, which means the annual Jazz Greats at Glenora concert series is right around the corner! On July 16th, keyboardist Jonathan Fritzen and saxophonist Vincent Ingala take the stage, with special guest smooth trumpeter Cindy Bradley opening the show. Saxman Gerald Albright joins us on August 16th. Tickets can be purchased online at www.glenora.com, by calling 800.243.5513 or at any Wegmans store. For more information, see Sports or visit www.glenora.com.


115 East Fourth Street, PO Box 30, Watkins Glen, NY 14891
Proudly Representing:
In order to visit the E.C. Cooper website, click here.
To visit the Erie & Niagara website, click here.

Members of the Seneca Indians football team at the fundraiser.
Breakfast raises $3,100 for grid team

A fundraising breakfast Sunday, June 28 at the Montour Moose Lodge raised $3,100 for the newly formed Seneca Indians high school football team -- a merged squad with players from the Watkins Glen and Odessa-Montour schools. The funds will be used by the gridders to purchase apparel. The team thanked the Moose Lodge, all those who attended, and Rolling Hills Produce and Watkins Glen Supply for donations. Merchandise with the team logo will be available for purchase by the public as the season nears.

The protesters posed in front of the Sheriff's Office in Watkins Glen after they were processed and released.
17 arrested at Crestwood gate; total now 296

The protests at the Crestwood energy firm's north gate along Rte. 414 north of Watkins Glen resumed Tuesday, resulting in the arrest of 17 people billed as "clergy and people of faith." One clergy member, Rev. Jane Winters of Elmira, and 16 people described in a We Are Seneca Lake press release as "members of Jewish, Catholic, Protestant and Islamic faiths," were arrested before 8 a.m. by Sheriff's deputies, charged with trespassing, processed and released. They were reading from the Pope's encyclical when arrested. The total number of arrests since October, when protesters starrted their movement against Crestwood's expanded storage of methane, is now 296. None of the 17 arrested Tuesday had been arrested before. Only two were from Schuyler County. Five were from Tompkins County.

Odessa firefighter receives award

Horseheads High School student Makayla Griffin (right) -- an Odessa Fire Department volunteer -- has received a $1,000 prize from First Heritage Federal Credit Union as part of its "Everyday Hero Award," an honor it has sponsored now for 10 years. Griffin, who has also done in-service training with Schuyler Ambulance, was nominated by teachers based on academic achievement and community service. Other honorees -- from schools around the Twin Tiers -- received a plaque; Griffin won the money through a drawing in which the honorees were entered. Griffin, described as "very active in the Odessa Fire Department," wants to be a career firefighter and paramedic.

Glenn Larison and wife Pat pose at their celebration. They were married July 1, 1950, and have three daughters and two sons -- all of whom were present at the Montour Moose Lodge party Sunday.
Larisons celebrate their 65th anniversary

Former Schuyler County Legislator Glenn Larison and his wife Pat celebrated their 65th wedding anniversary Sunday with a luncheon party at the Montour Moose Lodge. Glenn and the former Pat Gilmore of Elmira were married on July 1, 1950 at Our Lady of Lourdes Church in West Elmira.


Left: Son Ted Larison welcomes family and friends
Gene and Pat Gardiner were on hand at the Larison gathering, a day after a reception celebrating their own 65th anniversary. Their daughter Dawn is married to a Larison son, Ted.

Renovation complete; Burger King reopens

The Burger King on Franklin Street in Watkins Glen reopened over the weekend, and was utilizing the Burger King king, who was trying to attract motorists to lunch (left) by calling to them from the sidewalk fronting the restaurant. "You know you want to stop in for a Whopper!" he was heard yelling Sunday. The interior and exterior of the building were renovated over the past month.

Speed limit lifted on lakes
After further evaluation of the water levels on Cayuta, Lamoka and Waneta Lakes on Thursday morning, June 25, the 5 mph speed limit has been lifted by the Schuyler County Sheriff's Office. Boaters are urged to use caution as there may still be floating and partially submerged debris in the lakes from the June 14 storm and flooding.

88 graduate as WGHS holds Commencement

Saturday's annual Watkins Glen High School graduation ceremony saw diplomas distributed to 88 seniors, and dozens of awards and scholarships presented. The valedictorian was Colin DeMeritt, and the salutatorian Lydia Myers. For a look at the ceremony, see WGHS.


Left: Tamijah Lawton-Stone

Winners of Watkins Glen High School Alumni Association Scholarships -- $5,000 divided three ways -- are, from left, WGHS graduating seniors Lucy Craig, Jon Brown and Noah Wigmore.
WGHS Alumni unit holds annual banquet

Many alumni were on hand Saturday evening at the Watkins Glen Community Center for the annual Watkins Glen High School Alumni Banquet. The Distinguished Alumni Award went to 1965 grad Carl Biagetti (left), whose career has included Aerospace Engineering and Astronomy Satellite Operations. Among his projects was the Hubble Space Telescope.
Left: Mark Swinnerton, WGHS Class of 1990, examines the vaunted Bucket that went to winners of the WGHS vs. Odessa-Montour football game each year -- a series now ended with merger of the two teams. Right: Class of 1976 members Paul Donnelly (left) and Phil Waite flank retired teacher Frank Steber.

Former County Judge John P. Callanan dies

Former Schuyler County Judge John Patrick "Jack" Callanan Sr. died Thursday, June 25 at Seneca View Skilled Nursing Facility, Montour Falls, following a long illness. Callanan, who also once served in the State Assembly, was County Judge for 15 years in the 1980s and 1990s. Obituary.


Left: Judge John Callanan

Caps flew into the air at the end of O-M's Commencement.
56 graduate as O-M holds Commencement

Odessa-Montour High School distributed diplomas to 56 graduating seniors at the annual Commencement Friday evening in the school's Fetter-Brown Auditorium. The keynote speaker was Andrew Learn of the O-M Class of 1996, a licensed professional engineer who told the graduates to "be persistent when going after the things you want in life." Graduation.

Left: Andrew Learn

Petty will receive Argetsinger Award

NASCAR racing pioneer Richard Petty will receive the Cameron R. Argetsinger Award for Outstanding Contributions to Motorsports on Aug. 6 in a ceremony at the Corning Museum of Glass. The award is sponsored by the International Motor Racing Research Center. Sports..

This month's column from the Valicenti firm

The Elmira company offers us a look at one of its regular newsletter features -- a monthly column titled 'Bull and Bear Bulletin' -- along with a list of its services. Valicenti.

Left: Andrew R. Clark, Valicenti vice president of Investment Research/Portfolio Manager.

State Award: Keuka Brewing Company was awarded the 2014 F.X. Matt Memorial Cup at the recent TAP New York Craft Beer and Food Festival, held in the Hudson Valley. "Having our beer named the top craft beer in New York State in 2014 is testament to the hard work we've put in for six years," said Keuka Brewing owner Richard Musso. Added his son, head brewer Mark Musso: "It's an absolute honor."

For other recent Schuyler County news, click here.

Now available on Kindle: The Maiden of Mackinac

This story -- which spans 700 years and ranges from our region to Northern Michigan -- tells of a quest for the truth behind a legend ... the legend of a Native American maiden reputed to be centuries old. It was written by Charlie Haeffner, and is available now on Kindle at Amazon.com. To see the ad, click here.

Left: Cover art by Jon Haeffner

For other recent Schuyler County news, click here.

Want to e-mail this website? Just click below.

Visit Jerlando's Ristorante & Pizzeria

Three locations: in Watkins Glen, Horseheads and Montour Falls

Click here or on the photo at left to go to the Jerlando's website. There you will find information about all three locations, plus menus.

Left: The front of the recently renovated Jerlando's at Franklin and 4th Streets, Watkins Glen

To reach the Harbor Hotel website, click on the photo below.
Watkins Glen Harbor Hotel
16 N. Franklin St.
Watkins Glen, NY 14891-1221
(607) 535-6116


WGI is No. 1 in USA Today poll

The Watkins Glen International racetrack was victorious in USA Today's online competition to decide "America's Best NASCAR Track," it has been announced. WGI was chosen out of 20 nationwide finalists. State Senator Tom O'Mara and Assemblyman Phil Palmesano issued a joint statement thanking "everyone who took a turn at the wheel and kept voting, day after day, to support WGI," which they called "one of the renowned venues in all of sports and an absolute anchor of the culture and economy of our Finger Lakes and Southern Tier regions. It was a great ride, and a great show of support for one of our own." The contest ran from May 25-June 22. NASCAR returns to WGI in August, a stop in the annual Sprint Cup Series.

The Odessa Baptist Church building, built in 1856.
Odessa Baptist Church is moving

The Odessa Baptist Church building on Maple Avenue in Odessa is being sold, with the congregation planning a new worship facility on Fowler Place on the village's east end. High maintenance and utility costs and inadequate parking are key reasons for the move. The final worship service at the old facility was June 28. Services will be held temporarily at the American Legion Hall on Rt. 228. People.

From left: Chamber President Rebekah LaMoreaux, County Administrator Tim O'Hearn, and Jim, Maya and Kristine Somerville.
Ribbon-cutting welcomes B&B

A ceremonial ribbon was cut Friday afternoon at 104 Seneca St. in Watkins Glen, site of a new business, the Hudson Manor Bed and Breakfast -- formerly the Seneca Lake Watch Bed and Breakfast. The new B&B, owned by Jim and Kristine Somerville, is a historic property, built in 1890. It has five guest rooms with private baths, a guest parlor, guest kitchen and formal dining room. Issuing remarks at the ceremony were Schuyler County Administrator Tim O'Hearn, Watkins Glen Area Chamber of Commerce President Rebekah LaMoreaux, and the Somervilles. Jim Somerville said the B&B, set to open in the next few days, is booked on every weekend in July and most of those in August.

Stef Collins and her father, Steve, at the Glen Mountain Market during lunchtime Friday..
Olympian Stef Collins visiting family

Odessa-Montour and St. Bonaventure alum Stefanie Collins -- known internationally nowadays as Stef Collins following her participation with Great Britain's basketball team in the last Olympics, and who lives in England, playing and coaching basketball there -- is currently visiting her parents in Montour Falls. She will also visit her sister Samantha in California before coming back to Montour Falls for another 10 days prior to her return to England.

Some of the equipment in the fitness center at the Hanlon school.
O-M opens fitness center to public

The Odessa-Montour School District has opened the fitness center in Hanlon Elementary School to district residents during weekday evenings (5-9 p.m. Monday through Friday) through August at no charge. The center -- which was temporarily available for public use years ago, but at a charge -- is being staffed by qualified personnel, says Superintendent Chris Wood, who has said he wants the school to be more accessible by the taxpayers. If enough people utilize the center, he said, he hopes to add non-summer usage, and budget for additional equipment. The center currently has free weights, exercise machines, and cardio units. Participants are required to sign a waiver of liability and adhere to printed center rules. Anyone 13 and younger needs a parent present. The center opened Monday, June 29.

Photo in text: Entry to the fitness center is through the door at the center's southeast corner, near the Hanlon main entrance.

Carl P. Biagetti, left, a member of the Watkins Glen High School Class of 1965 and honored at Saturday's Alumni Banquet as this year's Distinguished Alumni Recipient, chats at Friday's golf-course gathering with Frank Steber, who taught at the school when Biagetti and his classmates were students there.
Watkins Glen Class of 1965 in town for 50th

More than 60 members of the Watkins Glen High School Class of 1965 were reunited Friday evening, June 26 for a dinner at the Watkins Glen Golf Course as part of an alumni weekend that included Saturday night's Alumni Banquet at the Watkins Glen Community Center. Classmates from all over the U.S., as well as a Swiss exchange student who spent her senior year with the class, traveled to Watkins Glen for the weekend events, which included a Sunday brunch. Of 128 graduates in the class, 104 are still alive, and 66 were present for the weekend. The weekend also marked the WGHS graduation of the Class of 2015, held Saturday in the high school auditorium.

Photo: A memorial table with photos and candles were set up at Friday's gathering to honor the two-dozen members of the Class of 1965 who have passed away.

Corridor designation eyed for Finger Lakes

U.S Senator Kirsten Gillibrand announced June 22 that she is introducing legislation that would authorize the National Park Service to take steps toward designating the Finger Lakes region as a National Heritage Corridor. Next up, if the legislation passes: a feasibility study. Govt.

Left: Senator Gillibrand

Michael Fitzgerald and the cover of his novel, which is set in our area and Pennsylvania and deals with the conflicts created by hydrofracking -- a controversial method of extracting natural gas from the earth.
Fitzgerald wins Green Book Festival award

Watkins Glen journalist Michael J. Fitzgerald's first novel, The Fracking War, won first place in the General Fiction category June 19 at the Green Book Festival in New York City. The festival honors published, self-published and independent publisher works that "contribute to greater understanding, respect for and positive action on the changing worldwide environment." Fitzgerald's second novel, Fracking Justice, was published June 2.

Coffey wins 2 golds at World Rowing Cup II

Former Watkins Glen resident Olivia Coffey was on the gold-medal winning United States squads June 21 in the Women's Four and Women's Eight events at the World Rowing Cup II event in Varese, Italy -- a precursor to the World Rowing Championships set for Aug. 30-Sept. 6 in France. The U.S. Fours squad finished the 2,000-meter race in 6:27.41, more than six seconds ahead of runnerup Australia, while the U.S. Eights team covered the 2,000 meters in 6:03.27, more than two seconds ahead of second-place Canada. Coffey -- in the Stroke position in Fours, and Seat 6 in Eights -- was a Watkins Glen High School varsity basketball starter as a freshman in 2003-04 before opting to attend the Phillips Academy prep school, where she specialized in hockey. She was later an All-American in rowing as captain of the Harvard-Radcliffe Crew while attending Harvard University, where she earned a B.A. in Economics in 2011. She has been a consultant with One Equity Partners since 2011. Her father, Cal, was a 1976 Olympic silver medalist in pairs rowing..
Photo : Olivia Coffey with her 2 gold medals. (Photo provided)

The Miss Americas boat capsizes yards from the starting line.
Cardboard boats vie for honors at marina

More than four dozen cardboard craft entered the water of Seneca Harbor Marina in Watkins Glen June 20 for the 22nd annual Cardboard Boat Regatta -- held as usual before a large number of spectators lining the shore, the pier and the breakwater, and perched on motorboats and sailboats in their marina berths. Among regatta winners:
Best Name: Knot a Yacht
Judges' Choice: Seneca Belle
Chairman's Cup: Game On!
Fastest Single Hull: Game On!
People's Choice: Wikiwiki Wa'a
Titanic Sinking: Going Down
Above: Bill Phoenix blasts the starting horn.
Left: The Seneca Lodge entry. Right: Big Fox camera operator. The regatta was taped for later TV viewing.
The Jerlando's boat rounds the final corner of the marina course.
The Mighty Ducky boat capsized early, but its determined crew
finished the race.

Jackie Hobbs was among the June 20 performers.
Fiddlers' Gathering held

The 26th annual Old Time Fiddlers' Gathering ended its annual two-day run June 21 on the grounds of Lakewood Vineyards north of Watkins Glen. Performances by several groups marked both afternoons, as did jamming and instruction tents. Jackie Hobbs and the Clemens Tradition opened the main tent performances Saturday, followed by Jessica Boss Collins, George & Joe Harriger, and the Mark Allnatt Band. Sunday, the acts included Kit Fallon & Joe Dady, followed by the trio of Don Woodcock, Camilla Ammirati and Joe Harriger, and then Rosie Newton and Richie Stearns.
Above: Musician George Wilson conducts a class at the Gathering

The Old Cookie Shop villain, Joe Edkin (right), prepares to receive a face full of cream at the play's conclusion. It was delivered by actress Kate Nicole Hoffman, with Robert Lavarnway observing.
Old Havana Courthouse Theatre starts season

The Old Havana Courthouse Theatre opened its 5th season of melodramas Friday night, June 19 in the Montour Falls Village Hall by offering a reprise of its earliest first-season effort, The Old Cookie Shop, which it presented again Saturday night and Sunday. Four new -- and original -- plays will be performed in subsequent weeks: For details, visit oldhavanatheatre.com.

Left: Sarah Schlueter-Eisman sings a song.

An image of the American Flag adorned the mainsail on the schooner True Love at the June 19 Harbor Lights festival.
Weekend kicks off with Harbor Lights festival

The annual Harbor LIghts festival drew a steady stream of people June 19 to Seneca Harbor Park in Watkins Glen the day before the weekend showcase there: the 22nd annual Cardboard Boat Regatta. Music, food and lights highlighted the Friday gathering, with performances by the True Bleu trio; Tom Bloodgood singing solo; and the 43 Main Street band, a largely bluegrass group based in Dundee, but including members of the Schuyler-based Southwind group, too. Lighting of the pier and of the hotel was provided by Pro Audio LIghting.

Left: Michael Brooks (top), founder of the 43 Main Street band; and Tom Bloodgood were among the Harbor Lights performers.

Mess removed
Debris from last weekend's storm gathered Friday, June 19 at the edge of Seneca Harbor Park -- in particular at the ramp (above) where the cardboard boats would be entering the water during Saturday's annual Cardboard Boat Regatta. The debris was cleared away early Saturday.

Sunset over Seneca

The evening was cool and the sky colorful as the sun set Friday, June 19. This view was from the Seneca Harbor pier in Watkins Glen, during the Harbor Lights festival along the waterfront.

Exchange students enjoy final weekend

Area Rotary exchange students gather for one final monthly weekend together -- and emotional farewells. Features.

Left: Exchange students at the Seneca Harbor pier.

Rotary honors Coates as Student of Month

Odessa-Montour High School senior Meghan Coates (left) was honored June 18 by the Watkins-Montour Rotary Club as its O-M Student of the Month for June. Coates was introduced by guidance counselor Holly McNelis, who described the honoree -- the valedictorian at O-M and a participant in school musicals and Lake Country Players stage producions -- as a "kind and compassionate" person. Coates will be attending the American Musical and Dramatic Academy in Los Angeles in the fall to study acting.

Eagle project gives Arc a bocce-ball court

An Elmira Boy Scout builds a bocce-ball court for the Arc of Schuyler as a project that helped earn him an Eagle Scout rank. People.

Left: Bocce ball at the Arc of Schuyler.

Schuyler Notables:
Bob & Charlotte Collins

The Collinses have owned and operated the Collins Sawmill in Cayuta for years -- emblematic of an independent Schuyler County spirit. Notables.

Left: Bob & Charlotte Collins

B.C. Cate teacher receives garden grant

James Nolan, a teacher at the B.C. Cate Elementary School, receives a $1,000 grant given by the New York State Retired Teachers' Association. Grant.

Left: James Nolan, right, and NYSRTA's Vince Smith.

Namibia report from Marie Fitzsimmons

The Watkins Glen HIgh School teacher, on Peace Corps assignment in China and then Africa, sends her third report on her year's experiences, and her second report from Namibia. Report.

Left: Marie Fitzsimmons in Namibia.

SFLW scholarship goes to O-M's Coates

The Southern Finger Lakes Women, a Chapter of New York State Women, Inc., awards a $500 scholarship to Meghan Coates, an Odessa-Montour High School senior. People.

Left: Meghan Coates, left, and SFLW's Kathleen Clark.

Main break fixed
Local workers (above) were completing a project June 17 on Main Street (State Rte. 224) in the Village of Odessa -- the repair of an old leak in a six-inch main that had been losing water for years. Water from the main had long been leaking under the road and down a bank on the north side of the road. But when last winter's bitter cold froze the ground deep, the flow was redirected and appeared atop the road, alerting authorities to the problem. Then, after the ground thawed, plans were filed, and permission was granted by the state, the main was fixed.

Board mulls need of streaming meetings

The Watkins Glen Village Board is looking at options on how it might present its sessions to the public. Government.

Left: Mayor Sam Schimizzi

Outgoing School Board President Mike Myers, left, receives a commemorative plaque from Superintendent Tom Phillips.
Board bids farewell to veteran Myers

Mike Myers, a 12-year member of the Watkins Glen School Board and its president for the past two years, oversaw his final board meeting Monday night, June 15. Myers -- who chose not to run for re-election in May -- told the board that among the most important things they do is this: "Listen and ask questions. It means you're paying attention." He was presented a plaque by Superintendent Tom Phillips with a gavel attached, signifying Myers' leadership.
For a summary of the School Board meeting, click here.

Alpine Junction was blocked off Sunday in two directions due to road flooding -- toward Newfield on Rt. 13 and toward Van Etten on Rt. 224. The Dandy store is in the background above.
(Photo provided)
Cleanup begins in wake of storm
More photos on Features.
Schuyler County Sheriff William Yessman lifted the State of Emergency in the county at 5 a.m. Monday, June 15, but cautioned that while most main roads had reopened, some secondary ones were not -- particularly in the towns of Catharine, Reading and Tyrone. He said motorists should not drive around barricades, and that a boating advisory is in effect on all waterways due to high waters and floating debris. The State of Emergency had been declared at 6:38 p.m. Sunday, June 14 following a storm that left "substantial flooding" on numerous roads, some of which had been washed out.
Firefighters from around the county responded Sunday to reports of flooded roads, yards and basements -- and in one case a damaged foundation -- in the wake of the storm. A flash-flood warning was in effect until 4:30 a.m. Come Monday morning, businesses, homeowners and road crews were clearing away the debris and mud left behind. The Odessa Fire Department was on hand Monday evening at the Harley Davidson business at Alpine Junction, helping clean away mud and water that had covered the parking lot and gotten into the store.
Photo in text: Sunday flooding in Watkins. (Photo by Kevin LeRoux)
---More photos on Features---

Fire levels garage in Odessa

Firefighters were alerted by a passerby to a fire in a two-story garage at 520 Church Street, Odessa at 4:30 a.m. Monday, June 15, and found the structure fully engulfed when they arrived. They managed to douse a nearby tree that had caught fire, and otherwise prevented the blaze from spreading. All that was left of the structure afterward was charred remains (above). Fire officials did not announce a cause.

In need of funding
The My Place child care center in Montour Falls is in financial difficulty, and looking for help. See Forum.

Dana Roberts, right front, competes June 13 in the 800 Meter Run, one of the Pentathlon events. (Photo by Maia Rumsey)
Roberts places 2nd in Division 2, 8th overall

Odessa-Montour High School track standout Dana Roberts (right) finished 2nd among Division 2 competitors -- and 8th overall -- in the Pentathlon at the two-day New York State Public High School Athletic Association Track & Field Championships that ended Saturday, June 13 in Albany. Roberts -- after posting a 15.94 in the 100 Meter Hurdles (a school record, breaking Katie Taber's mark of 15.99), clearing 5'1" in the High Jump, and throwing the Shot 27' 7.5" on Friday to amass 1,827 points -- went 15' 2" in the Long Jump and ran a 2:43.07 in the 800 Saturday to finish with 2,824 points, just 12 points below her own school record. And she competed in those final two events with an ankle sprain sustained on a Long Jump run-through -- while trying to establish her steps for the event. Roberts was seeded 12th entering States among 27 Pentathlon participants and seeded third among 13 Division 2 competitors. Division winner Skylar Pastor of South Jefferson High School (Northern New York) totaled 3,221 points. The overall winner was Kathleen Cibula of Bayport-Bluepoint High School, with 3,425 points.

Photo in text: Dana Roberts with her silver medal. She also made the New York State All Star team for finishing in the top 8 overall. (Photo by Maia Rumsey)
Roberts named Odessa File Schuyler Spring MVP. For story and All-Stars, see Sports.

Phillips shoots another 90; ties for 45th

Watkins Glen High School senior Halle Phillips shot a second-straight 18-over-par 90 on Sunday, June 14 in the second round of the New York State Public High School Athletic Association Golf Championship at SUNY Delhi -- giving her a 180 total and putting her in a tie for 45th place among 81 competitors. Phillips carded six pars -- including four on her final nine holes, where she shot a 42. The winner was defending champ Lindsay May of Section 3, who fired a 3-over-par 75 to finish at 1-under-par 143. Phillips' total score was the best posted by Section IV golfers, who had the highest team total (1,331) of the nine sections competing. Section 1 won the team title with 1,128 strokes.

Gillian Clark of Odessa-Montour registered a 97 Sunday for a 195 total, while other Section 4 tourney scores included a 183 by Waverly's Alex Tomasso, a 184 by Madalyn Owen of Horseheads, a 192 by Corning's Emily Cunningham, a 194 by Lansing's Olivia Longhouse, a 203 by Horseheads' Kristina Eisenhart, a 222 by Johnson City's Alice Zhang, and a 224 by Horseheads' Hailey Tetreault

Photo in text: Halle Phillips tees off Saturday. (Photo provided)

A member of the Canaseraga High School band, one of several musical units marching in the parade.
Parade highlights festival's final day

The 59th annual Montour Falls Firemen's Festival Grand Parade topped the list of events June 13 on the festival's final day. People.

Left: Vendors were part of the parade atmosphere.

School Board taps McCarty as principal

The Odessa-Montour School Board on June 11 tapped Almon M. "Skip" McCarty (left) as its junior-senior high school principal. McCarty, a 1986 graduate of O-M and a member of its Sports Hall of Fame, spent 23 years teaching History at Spencer-Van Etten and Corning, and has twice served as a summer school principal in Watkins Glen. He takes office on July 1, succeeding interim principal Mike Johnston, who succeeded Chris Wood when Wood was named O-M's superintendent.

Top Drawer 24 party proves a big success

The 10th annual Top Drawer 24 celebration of outstanding student-athlete-citizens was held June 8th before a capacity crowd at the Watkins Glen State Park pavilion. Speeches by Federal Judge Jeffrey L. Schmehl and National Football League Umpire Bill Schuster highlighted the evening, which started rainy but soon cleared. Party.

Left: Top Drawer 24 honoree Callie Stillman of O-M.
For full information on team members, click here.

E.C. Cooper's Mike Stamp with Athletes of the Year Hailie Searles
(O-M) and Keith Rekczis (WGHS).
Searles, Rekczis are our Athletes of the Year

The Odessa File Athletes of the Year at Odessa-Montour and Watkins Glen High Schools were announced at the June 8th Top Drawer 24 celebration at the Watkins Glen State Park pavilion. The honors went to Hailie Searles (a 3-sport standout at O-M in soccer, basketball and track) and Keith Rekczis (a 3-sport standout at WGHS in football, basketball and golf). Both are also members of the Top Drawer 24. The awards were presented by Mike Stamp of the sponsoring E.C. Cooper Insurance agency.

O-M Athletes of the Year Hailie Searles and Joe Rorick.
Searles, Rorick win Athlete of Year honors

Senior Hailie Searles and Joe Rorick were named June 10th as winners of the Harold Lynch Athlete of the Year Awards at Odessa-Montour High School's year-end Sports Awards Night. Searles was a standout in soccer, basketball and track, while Rorick excelled in soccer and wrestling. Meanwhile, O-M's annual Charles Martin Sportsmanship Awards were presented to seniors Manley Gavich and Dana Roberts.

Left: Sportsmanship winners Gavich and Roberts.

Eduardo, Rosa return to their halls of yore

Eduardo Gonzalez and Rosa WIckham, exchange students at Odessa-Montour Central School in 1967-68, pay a return visit with their spouses, touring the halls they walked so long ago. Visit.

Left: Eduardo Gonzalez

Want to contact us?
You can write to: P.O. Box 365, Odessa, NY 14869
You can call: (607) 594-3594
You can email: publisher@odessafile.com

For other recent Schuyler County news, click here.

Area schools' Honor Rolls are here.
Area historical photos can be found on History.
For full coverage of the 2013 Alice Trappler murder trial, you can click here.

For other recent Schuyler County news, click here.
Click on the ad above to reach the Eyes on Seneca website.

------------

Click here or on the ad above to reach the Schuyler County Partnership for Economic Development website

--------------------------------

The Watkins Glen Area Chamber of Commerce is sponsoring a Wine & Tourism Page. To reach the page, click here. To reach the Chamber website, click on the ad above. To reach the Chamber's recent blog, click here.

----------

To reach the Seneca Physical Therapy website, click on the ad above.

--------

To reach the Solar Schuyler website, click on the ad above.

-----------

Would you like to help reduce underage alcohol use and drugs in Schuyler County? Then the Schuyler County Coalition on Underage Drinking and Drugs is for you! We are looking for parents, students, concerned community members and professionals to join our cause in making Schuyler County a drug- free, safe environment for families and youth. We need you to help make this social change. Please visit our website here to find out how.

Now open in the old Big M building in Montour Falls, along Rt. 14.
(607) 210-4058
www.facebook.com/
grandprixfitness

-----------

Dealer/collector looking to buy groups of pre-1970 paper memorabilia: cards, magazines, posters, programs etc. Call Charlie Haeffner at 742-2772.

Want to see what 344pm is about?

Click here to go to the website.

------------

Health Blog

Visit Pureats --
A health blog providing ideas, creativity and support in maintaining a healthy lifestyle.

Dealer/collector looking to buy groups of pre-1970 paper memorabilia: cards, magazines, posters, programs etc. Call Charlie Haeffner at 742-2772.

Be sure to visit

Watkins Glen
Winter Farmer's Market

November 1 to February 28
Fridays 3 to 6pm
St. James Parish Hall
on Sixth Street

Fresh produce, meats and crafts

Find us on Facebook.

--------

We also have a Business Card Page. Click here.

----------------

Read The Stoneware of Havana, N.Y. and Its Makers
by Allen F. Sweet.

A history of the manufacturing of Stoneware in that village (Montour Falls) from 1850-1888. More than 100 color photos.

Available at O'Shaughnessy Antiques in Watkins Glen and at the Schuyler County Historical Society Museum.

-----------

My Wild Ride: The Untamed Life of a Girl with No Self-esteem, an autobiography by ex-Throughbred trainer Susan Bump -- who grew up in Montour Falls -- is now available in e-book formats at major retailers including Amazon.com

------------

Click on the ad below to go to the Schuyler County Transit schedule.

-----------

The Elizabeth Amisano Ovarian Cancer Education Fund
Live Like Liz, Inc.
P.O. Box 434
Watkins Glen NY 14891
www.LiveLikeLiz.org
LiveLikeLiz@yahoo.com

---------

----------------

A novel by Steve Piacente about a military cover-up, and about the ethical boundaries of journalism. For a closer look, click here.

---------

The author, J.N. Brown, is a 2005 graduate of Odessa-Montour High School. He works at Corning Inc. To visit his website, click here.

----------

An account of a daughter's eating disorder and her mother's seeming helplessness and desperation in the face of it -- and yet a story of hope, love and survival, and a lifeline to other parents dealing with obsessive behavior. $17.95 from ecwpress.com

-----------

A self-help guide to understanding the role of emotions, this book offers a four-step path to emotional mastery and freedom. $15.95 from Infinitypublishing.com

-------

We also have a Business Card Page. Click here.

------------------
Check out our list of readers who have contributed to keeping this site going. Sponsors.

The number of visits to this site has been steadily growing -- about 20,000 a week -- as readers in all 50 states and dozens of countries check out what's happening in Schuyler County.

Statistics are from an online tracking service, DeepMetrix Live Stats.

-------
We also have a Business Card Page. Click here.

--------

An eternal message of lights, hope and faith

The week following Susan Haeffner's passing was fraught with signs -- most of them light-based, and one in the form of a vision. Here the editor relives those days in an effort to pass along a message of hope and faith. Message.

Above: The Aurora Borealis (From the Internet--as seen in Scandinavia)

-----------
Oh, the famous faces I've seen

The editor has been thinking about fame (a commodity foreign to him personally), and about the famous people he has encountered. Some thoughts on the subject. Famous.

The Sound and the Silence: A Memoir
Some things in life can mean a great deal -- can embody hope and dreams ... and memories. The sailboat is one such thing for the author. Silence.
---------

Some sports stories and essays inside
Check out our sports related stories and essays, located at the bottom of the Sports Page.

Some special feature packages
From stories of life years ago along Steam Mill Road, to stories by the editor -- you can find them at the bottom of Features.
---------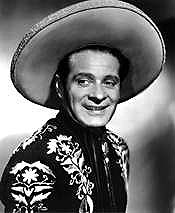 The editor's long search for some childhood icons
When he was a child, the editor let fear get the better of him while he was watching a pair of beloved TV heroes in peril. The scar from that experience lingered for decades. For a journey through what the editor's son calls "a weird obsession," click here.
Above: One of the heroes in question.
------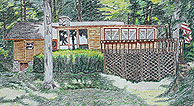 A cabin in the woods
The editor travels, figuratively, back in time to an old haunt, familiar faces and warm memories. Cabin.